Happy 4th of July everyone! Do you have any fun 4th traditions? Eric's family always gets together and eats Nana's ribs and "Barb-ecue" sauce (Her name is Barb :) Oh and homemade peppermint ice cream. Can't forget that.
We are headed off to San Francisco for the weekend for a late anniversary getaway. I've been to SF a million times but somehow it never gets old. We are going to a free jazz festival, watching a live opera on a huge screen at the Giants stadium, and are going to see a Tony-award winning mime troupe perform at a park. Yes that's right a MIME TROUPE. I'm bringing my striped shirt and white face paint just in case.
I put together some recipes you might find useful if you're headed to a block party this weekend. Sometimes I feel embarrassed showing you guys my old photos, because they are pretty awful, but I've been blogging now almost 3 years and I have quite a few terrible photos of fantastic food. We wouldn't want that to go to waste now would we?
If you are bringing the appetizer: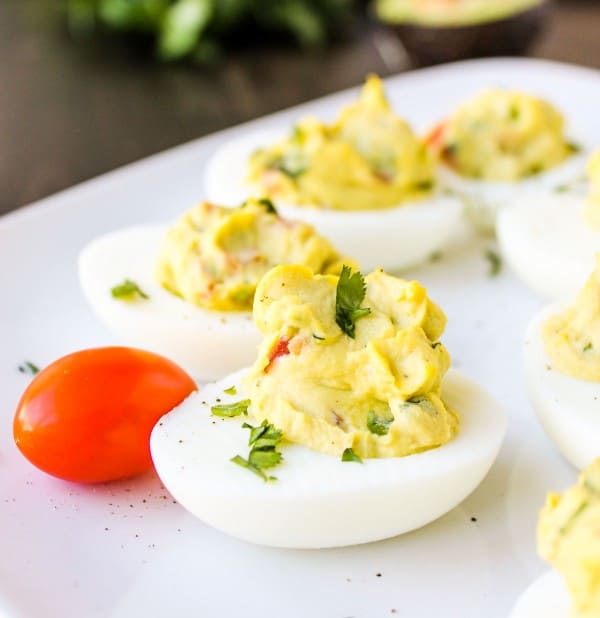 Deviled Guacamole Eggs. Everybody loves deviled eggs. And these are healthy to boot!
Corn Salsa with Lime. Great with chips!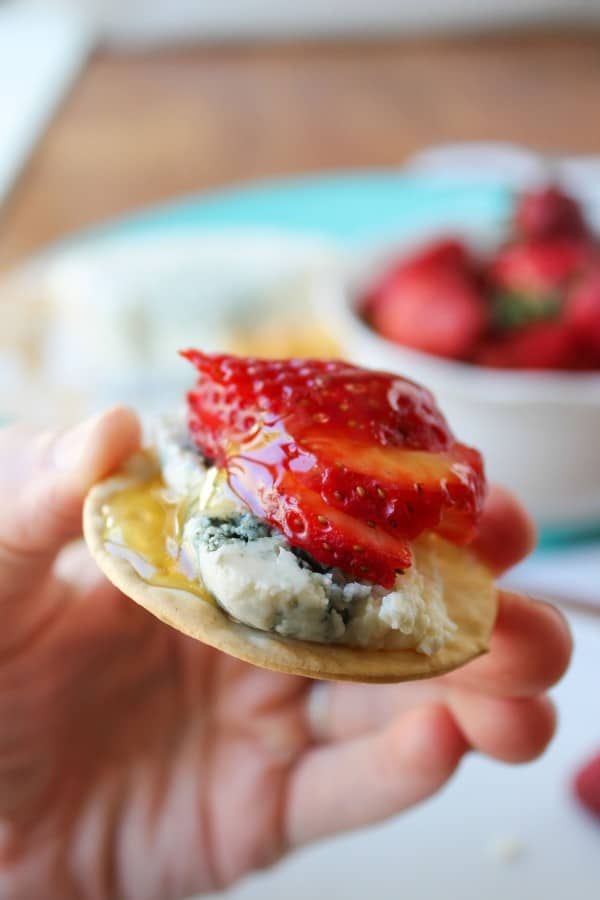 Honey-Drizzled Bleu Cheese Strawberry Bites. It's even got BLUE cheese and RED strawberries and WHITE crackers. See we're so patriotic around here.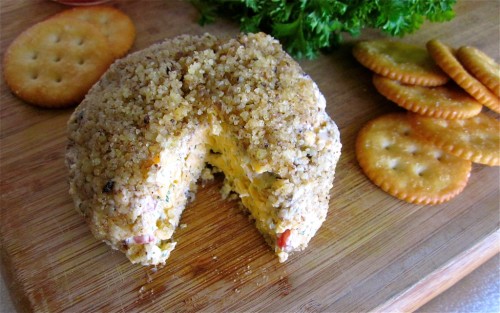 Pimiento Cheese Ball. So fun! And well, pimientos. Yum.
If you are the main-disher: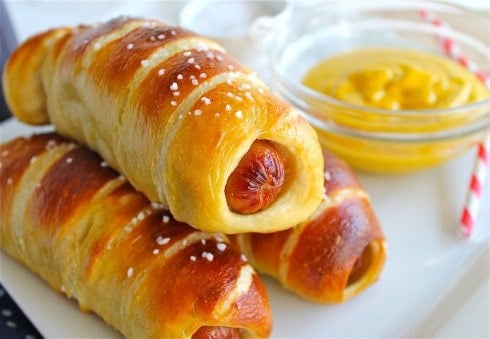 Homemade Pretzel Dogs. There is a reason this is the number 2 recipe on my blog.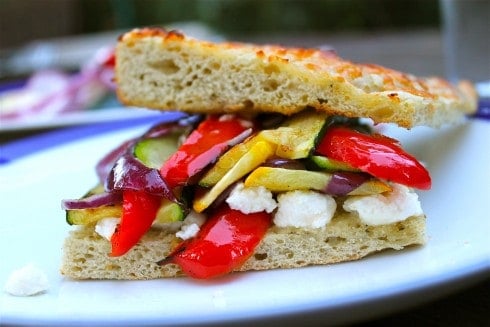 Grilled Squash, Red Pepper, and Feta Sandwich. A great vegetarian option! One of my favorite summer sandwiches.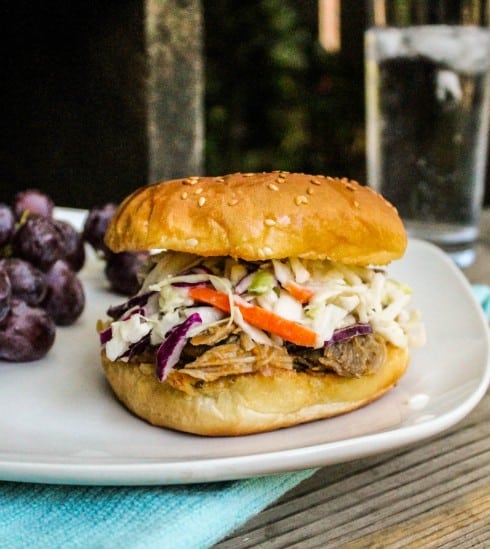 Pulled Pork with Peaches. SO good. Use those peaches while you've got them!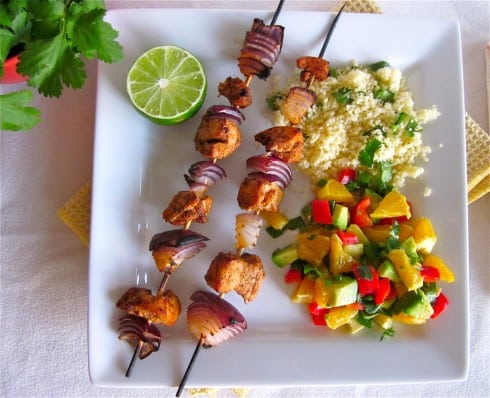 Chicken Kebabs with Nectarine Salsa. It doesn't look like much but I swear this stuff is amazing.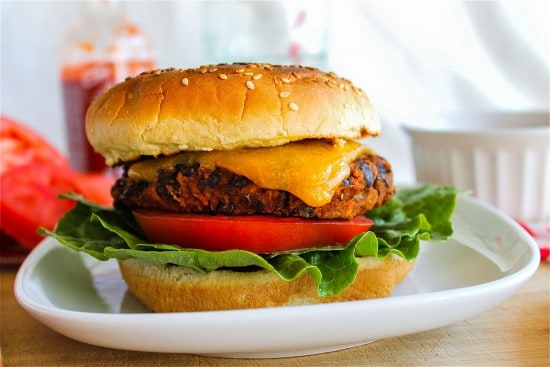 Black Bean Burgers with Sriracha Mayonaisse. Another good vegetarian choice. I love these burgers.
If you are asked to bring a side dish:
Coca Cola Jello Salad with Cherries. How can you go wrong?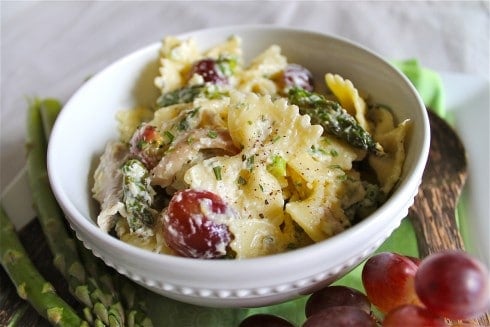 Lemon Tarragon Pasta Salad. One of my absolute favorite pasta salads. Leave out the chicken and add mushrooms to make it a side.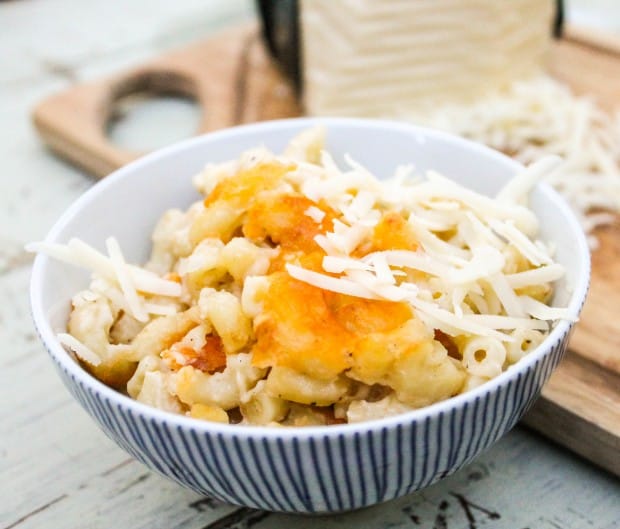 Homemade Macaroni and Cheese. Simple, easy, crowd-pleaser always.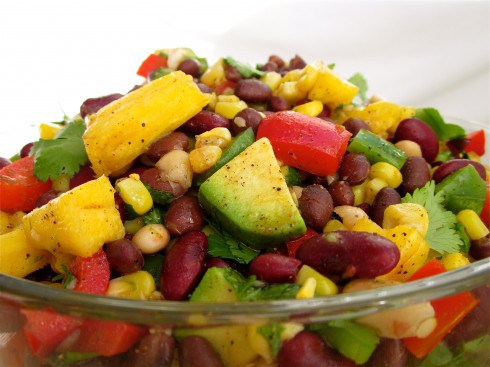 Mexican Bean Salad. Can be a dip or a side dish. Sooo flavorful.
Cilantro Lime Cucumber Salad. Number 1 visited recipe on The Food Charlatan.
If you are bringing dessert: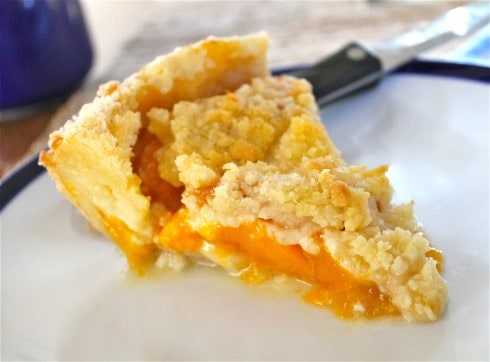 Peach Custard Pie. This pie is so easy it's ridiculous. One of my favorite pies ever.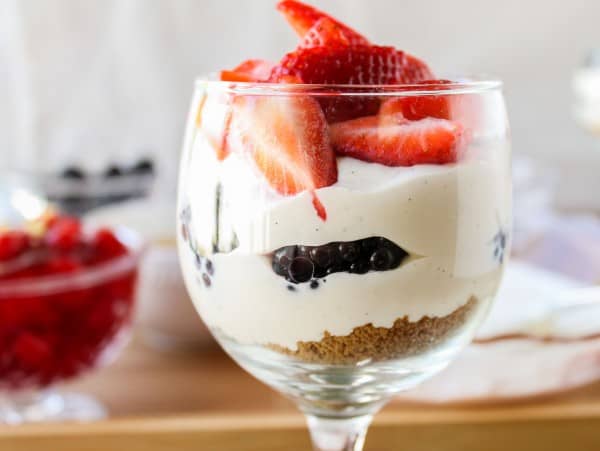 No Bake Cheesecake Parfait Bar. I mean come on, it's even red white and blue.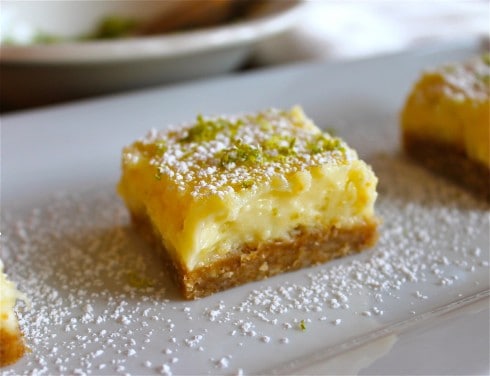 Creamy Lime Bars. Make-ahead for the win!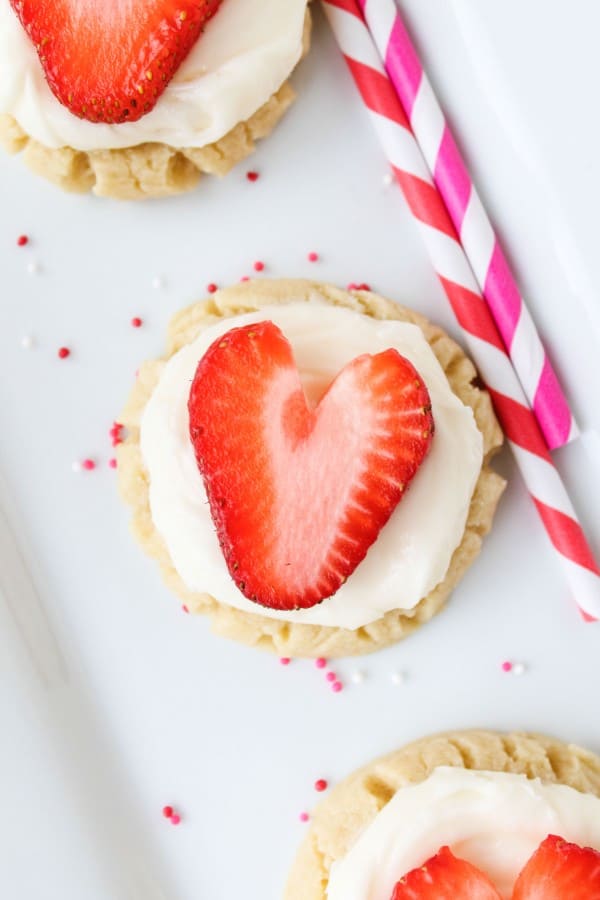 Coconut-Frosted Sugar Cookies with Strawberry Hearts. See below for more of my obsession with this frosting. Add a blueberry to make it patriotic!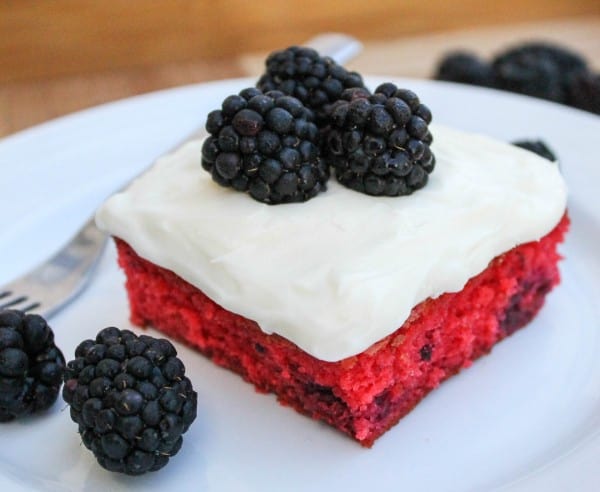 Blackberry Cake with Coconut Cream Cheese Frosting. Yes, it's pink cake. It is so moist and blackberry-y. Just trust me.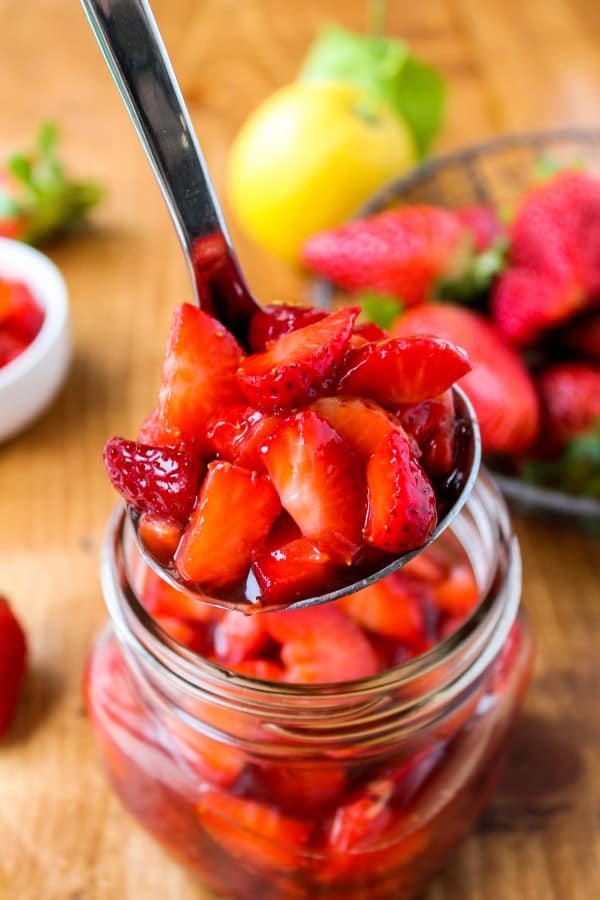 Fresh Strawberry Topping. Put this on homemade ice cream!!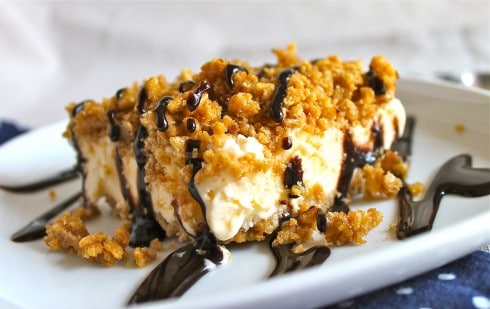 Krispie Ice Cream Squares. These are so fast to put together. Adding butter and sugar to your ice cream: always a good choice.
Happy Independence Day everyone!
P.S. If you've made it this far you get in on a little secret. I'm finally getting my blog redesigned. I'm SO EXCITED about it! I have an amazing designer who pretty much reads my soul. I'm so excited to share it with you guys! Coming soon to a blog near you. Stay tuned! :)