This delicious nut-crusted pimiento cheese ball is the perfect blend of creamy cheese and the gentlest of flavor kicks from the pimiento, tabasco, and garlic. You cannot stop at one!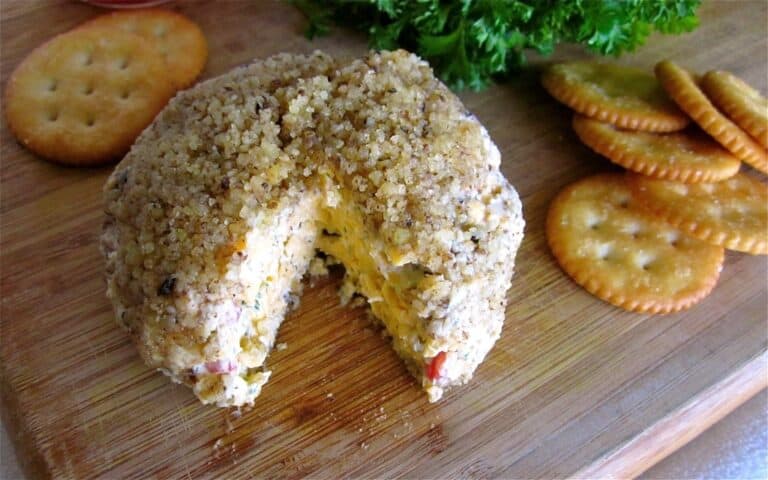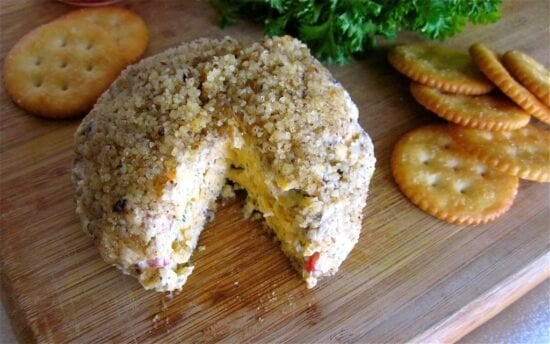 Caring for my hands is usually pretty low on my list of things to do. I mean, sure, I'll paint my nails every now and then, but it's not like hand-care is up there with showering or deodorant.
I wouldn't say that hand-care is at the top of Eric's list either; it's more like OCD for him. If his fingernails are more than a millimeter past the quick he goes insane. He is also obsessed with having tidy (meaning nonexistent) cuticles. If his hands are like orderly gardens where nails can grow and flourish, then mine are the raging forests wherein beasts lie.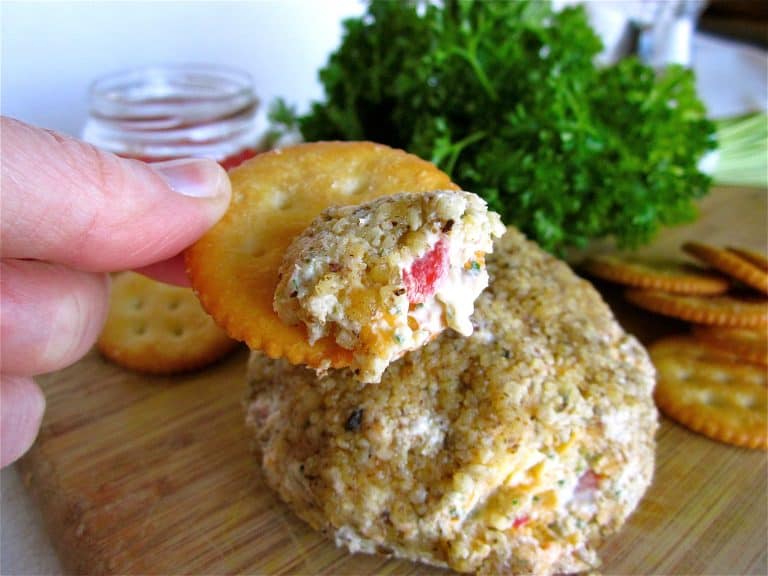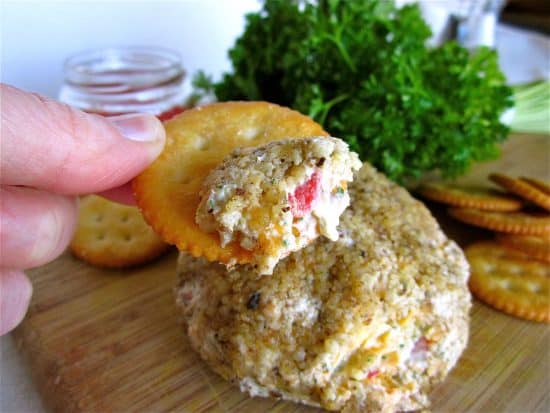 Seriously though. The only time I ever got a manicure was the day before my wedding. I noticed that the little Vietnamese man doing my nails was getting more and more frustrated by something, but I didn't know what. Finally he said  exasperatedly that I had the most difficult cuticles he had ever worked with. And he had been doing nails for 12 years.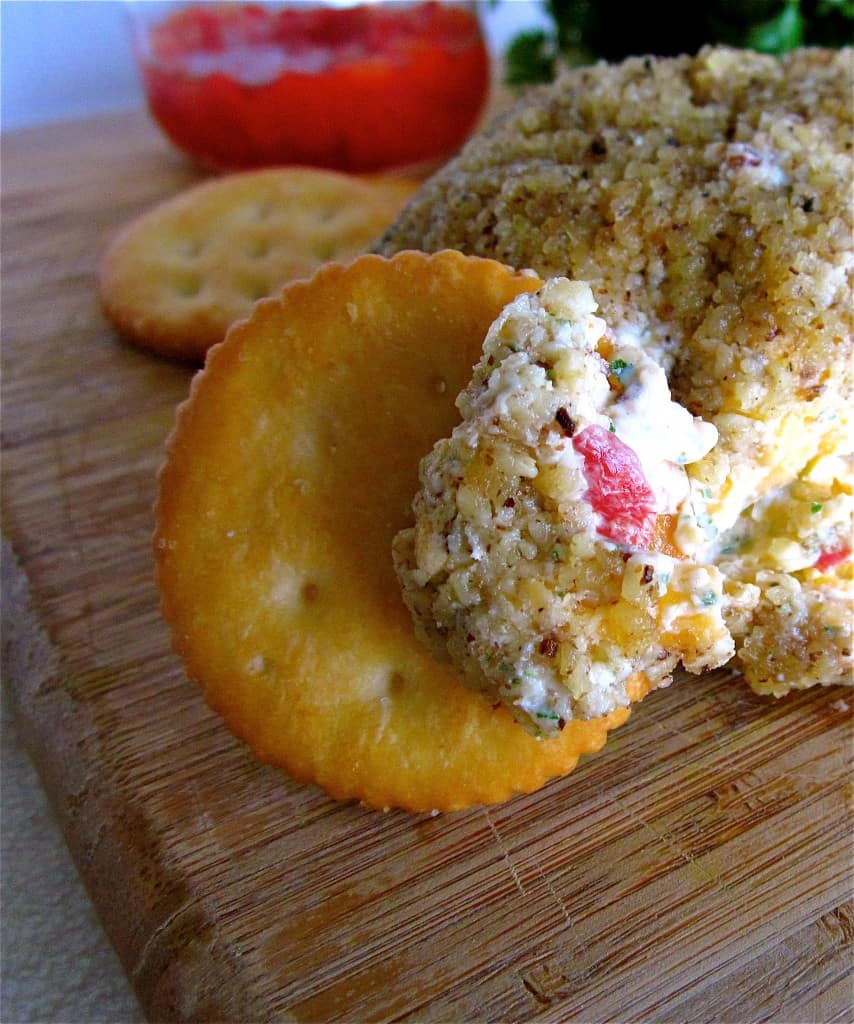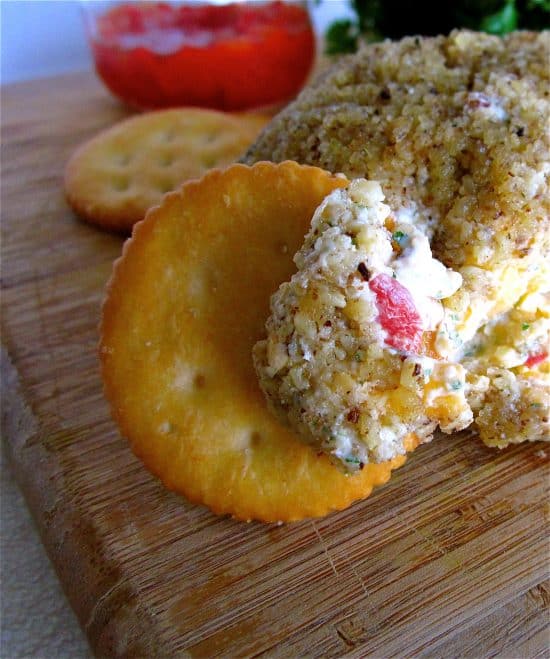 Eric has a habit of painfully pushing back my cuticles when he is bored at church. He will pretend to lovingly hold my hand, but then I feel that familiar prick and know that I've been duped. I think he really just wants to see if he can make me squeal out loud in church. I caught him the other day pushing back even poor little Charlotte's cuticles. She is doomed! Why did we get the ugly cuticle gene? I suppose it's better than the ugly face gene.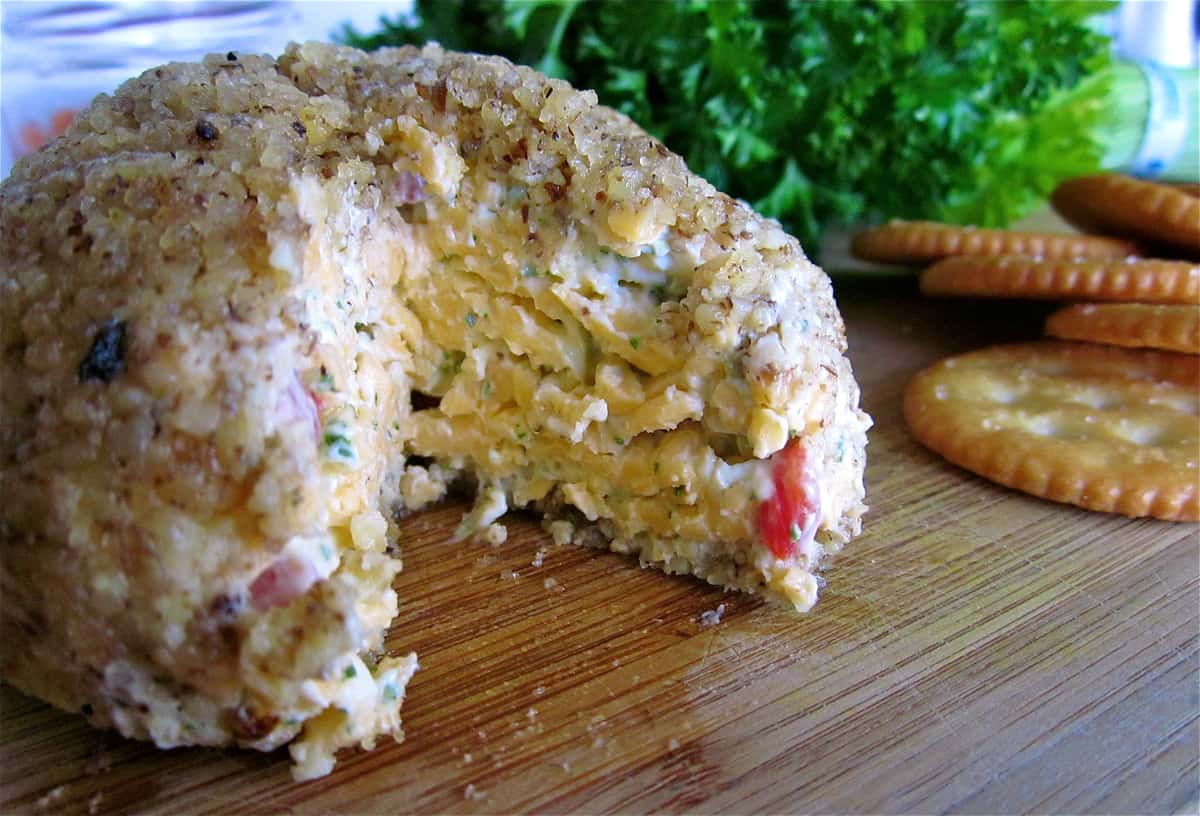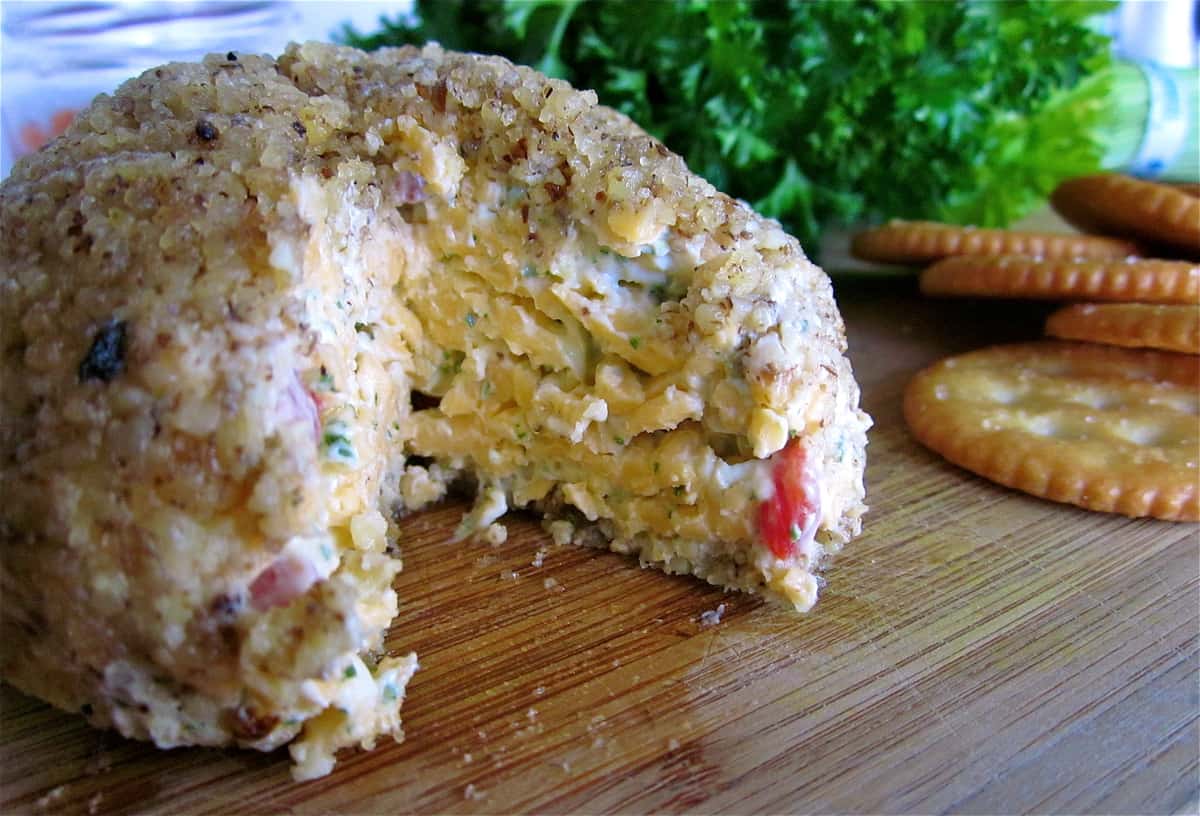 I was stalling to write this post, so naturally I started to look around at the other blogs I follow. Imagine my surprise when I stumbled across this post by my friend Ami over at bunkers down. The post is titled "Things I don't have the courage to do" and number 2 on the list is "Eat pimientos." I laughed so hard. What are the odds? Ami, it is time for a change of heart. You will not only love it, but it may even give you the courage you need to conquer other items on your list, like bungee jumping, or looking at what's on the floor at the movie theater.
Pimiento Cheese Ball
Source: Brown Eyed Baker
½ cup mayonnaise
3 ounces cream cheese, at room temperature
3 garlic cloves, minced
¼ cup chopped fresh parsley
a few shakes of Tabasco sauce (the original recipe calls for 2 drops but what can I say? I walk on the wild side.)
2-ounce jar pimento, undrained
3 cups finely shredded cheddar cheese
Pecans or walnuts, finely chopped
1. Put the mayonnaise, cream cheese, garlic, parsley and Tabasco in a food processor or blender, and blend until smooth.
2. Transfer the mixture to a bowl and stir in the pimento and shredded cheddar cheese.
3. Form the mixture into a ball shape (or form into two smaller balls) and roll in the chopped nuts to cover the outside.
4. Wrap in plastic wrap and refrigerate for at least 4 hours (or overnight) to allow the flavors to meld together. Serve with your favorite crackers. Store leftovers in the refrigerator, tightly wrapped.