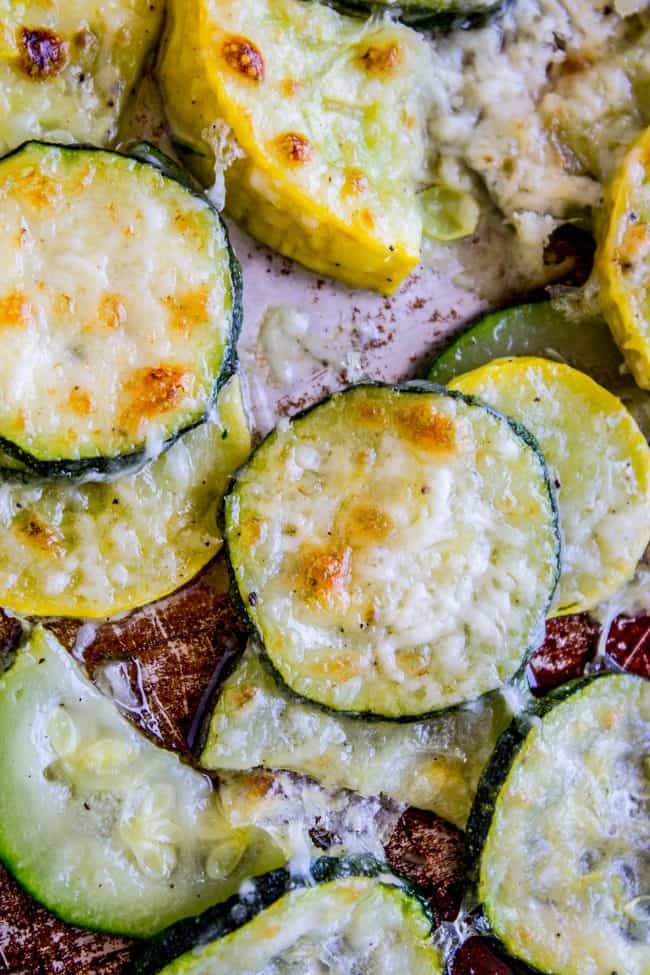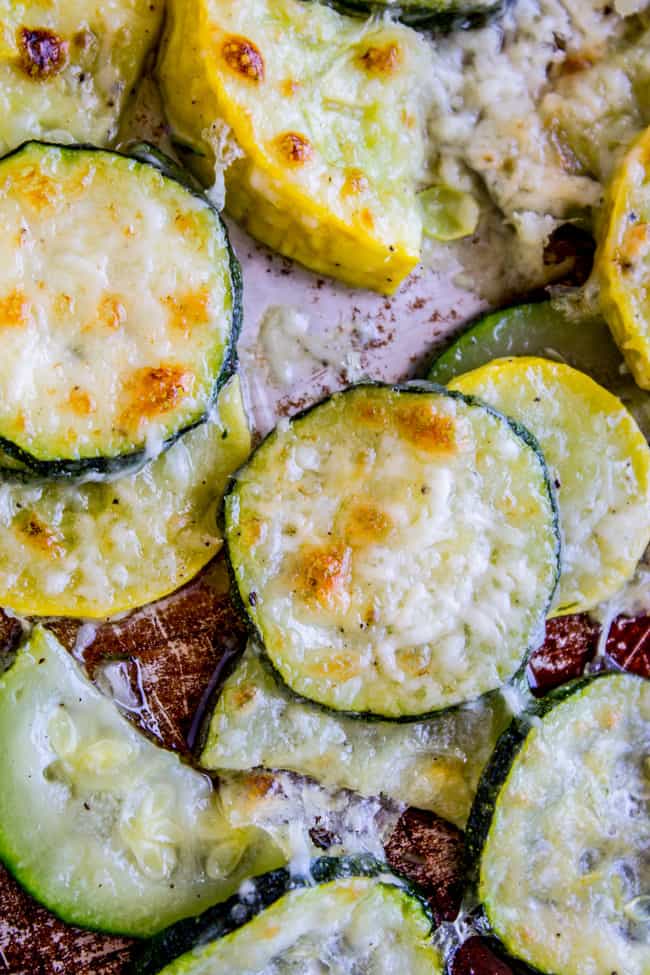 Do you have zucchini and yellow squash growing out your ears? This crispy parmesan crusted zucchini and yellow squash recipe is possibly the easiest summer side dish of all time, and a great way to use up garden veggies! I have a hard time not eating the entire batch single-handedly.
This post was originally published on August 16, 2016.
Tonight Eric took Charlotte out on a Daddy-daughter date. She counted down the hours from the minute she woke up this morning until they left at 6pm. They also got married last week sometime, so I feel like I should be getting jealous here pretty soon.
I was "the roommate" during the dating scenes leading up to the blessed event. (Their courtship sounded suspiciously like mine and Eric's.) Truman was the marriage officiator. You can send wedding gifts to…just kidding.
The other day my friend Hannah told me that her 6-year-old son was telling her about how she and him were going to get married. "Sure," she said, playing along and not paying much attention. Then he started getting more specific. "So when we have kids, I guess they will have 2 dads then right? Because I'll be the dad, and Dad will still be Dad, and you'll be the mom." Uuuuh sure kid.
How to make parmesan crusted zucchini and yellow squash
So how is your garden growing this summer? Did you plant one? We did, but pretty late. It's not the end of the world since we're in California, but our zucchini and yellow squash are still just little babes. I still wanted to try out this recipe though, ever since I saw my sister-in-law make it a few weeks ago. She got the idea from our cousin Lani, who is an amazing and intuitive cook. (She's the one who inspired these Roasted Sweet Potatoes and Brussels Sprouts.)