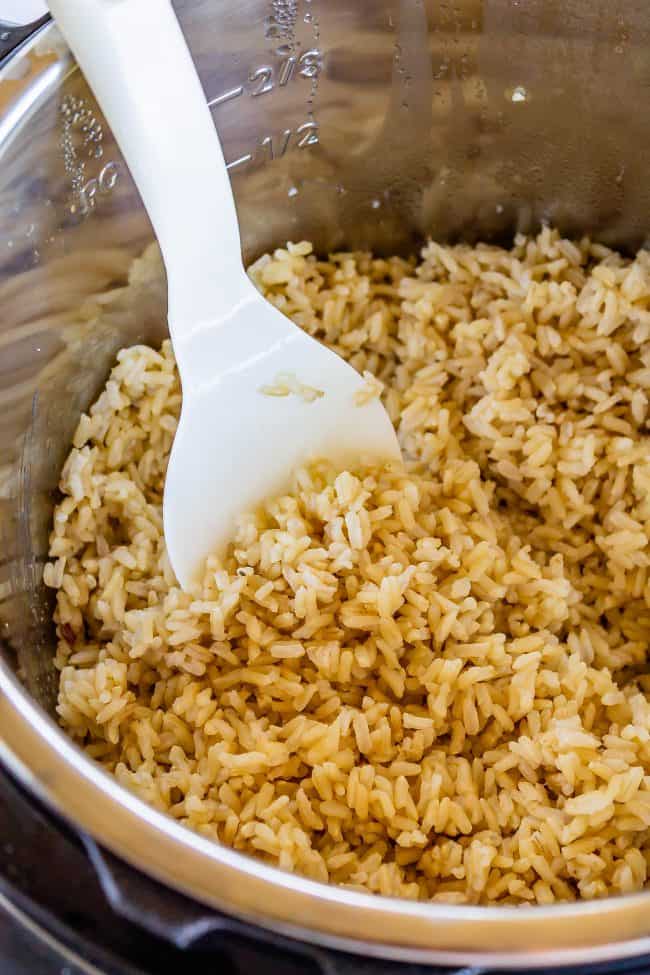 This is exactly how to make Instant Pot Brown Rice! Brown rice usually takes forever and can be a little finicky. This is my favorite way to make it! It's completely foolproof and takes 30 minutes, tops. You will get fluffy, flavorful brown rice every time. Who knew that the electric pressure cooker would solve all our gummy, crunchy, tastes-too-healthy brown rice woes! We make this at LEAST once a week. 
Yesterday we were at the dentist and Valentine and Charlotte were squeezed into the same chair. Another patient was walking by and said, teasing, "How are you two small enough to fit in the same chair?" And Charlotte, 8 years old, shot back, "Well, you see, we're these itty bitty people called children."
I was in the other room with Truman and the dentist, but I heard all the adults laughing, and the receptionist gleefully told me the story. I'm not sure if this is my cue to put Charlotte in improv classes, or if Eric and I just really need to cut back on the sarcasm at home, so that our kids can enjoy their innocence a bit longer.
How is everyone holding up this March? I feel so happy that we have a bit longer still before Easter. Remember last year when Easter was on April 1?? Or those years when it's in March?? Probably you don't pay attention to this, but as a food blogger my life kind of revolves around holidays. I'm so glad I have a few more weeks to get you some Easter recipes!
I made a leg of lamb last week that I'm so excited to share with you, and I have an EPIC deviled eggs recipe coming your way here soon (One word: maple candied bacon. Okay yeah that's 3 words but work with me here. I mean come on, candied bacon!!)