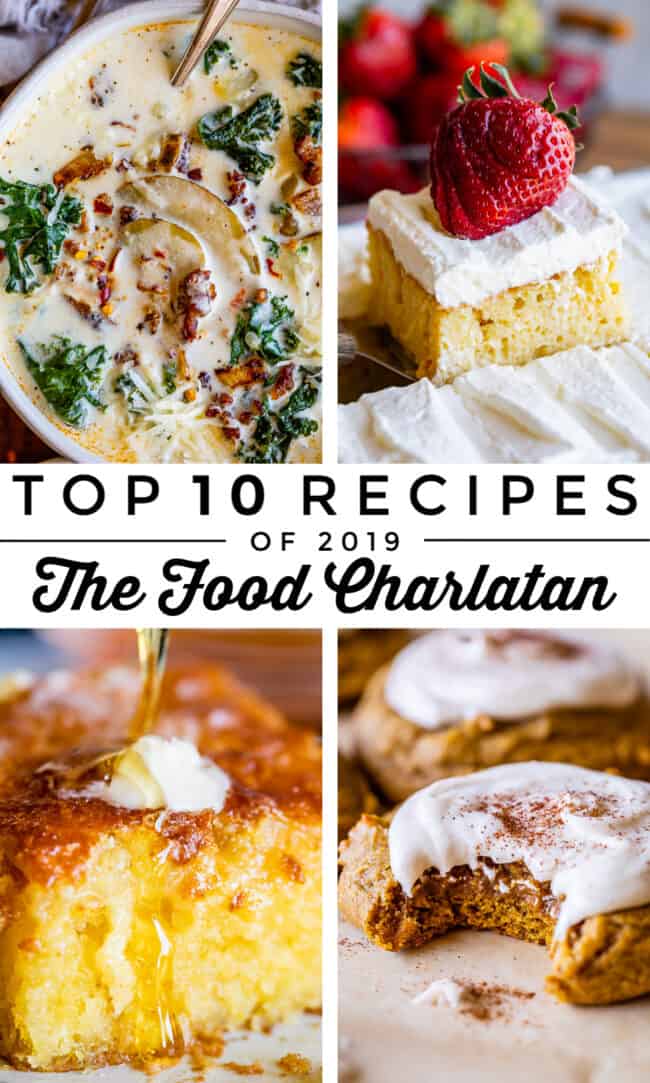 Here are the top 10 recipes published on The Food Charlatan in 2019! But first, a big announcement…
We had our baby boy! His name is Edison. We are in love!
I mean how could you not love this face?
Or this one?? See, he loves being a Christmas time baby just as much as I love it ;)
Edison was kind enough to not be born on Christmas day, which I will be forever grateful for! We were safe at home by then, enjoying a small cozy Christmas with the rest of our family.
The kids are totally obsessed with him. We had newborn/family photos done a few days ago, I will share a few once they are processed!
I'm just so grateful that we are all healthy and safe! Childbirth is just plain scary, even the fourth time around. But it was a really smooth and pretty quick delivery, and recovery is going just fine. We've really loved having some quiet time at home these past few weeks. And I'm just so grateful to not be pregnant anymore! Can I get an amen!