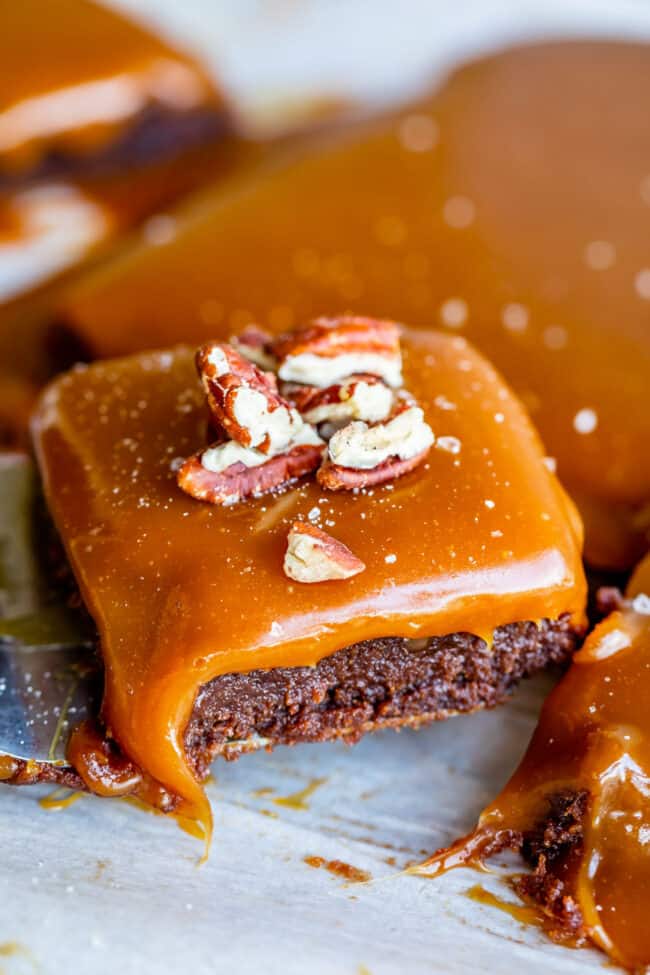 These Salted Caramel Brownies are my new favorite dessert! No, for real. Rich, fudgy brownies are topped with a thick layer of gooey homemade caramel, and finished with toasted pecans. They are ultra decadent! I dare you to eat more than one. Nervous about making your own caramel? I'll walk you through it!
Watching Hercules counts as a mythology lesson for kids, right? So I'm good with just calling that homeschool for the day?
But wait! I actually found this Hercules study guide to follow up our film fest with some brain stimulating Greek culture activities.  The study guide is from some school in Britain and must be from a long time ago, because it references CD-ROMs and other ancient practices, like "going to the library to do research." Ha! Who needs libraries when you have the internet? Everything you read on the internet is truthful, high quality content. Also, going to the library will get you corona'd these days, so we're staying dumber in the name of health, thankyouverymuch.
Making the kids do the study guide after watching Hercules was my plan when I turned on the movie. That was like 3 days ago. Yesterday I saw a meme that said "I'm homeschooling like that substitute teacher who rolls in the TV for a movie and eats snacks in the back of the class." Yep, that's me!!