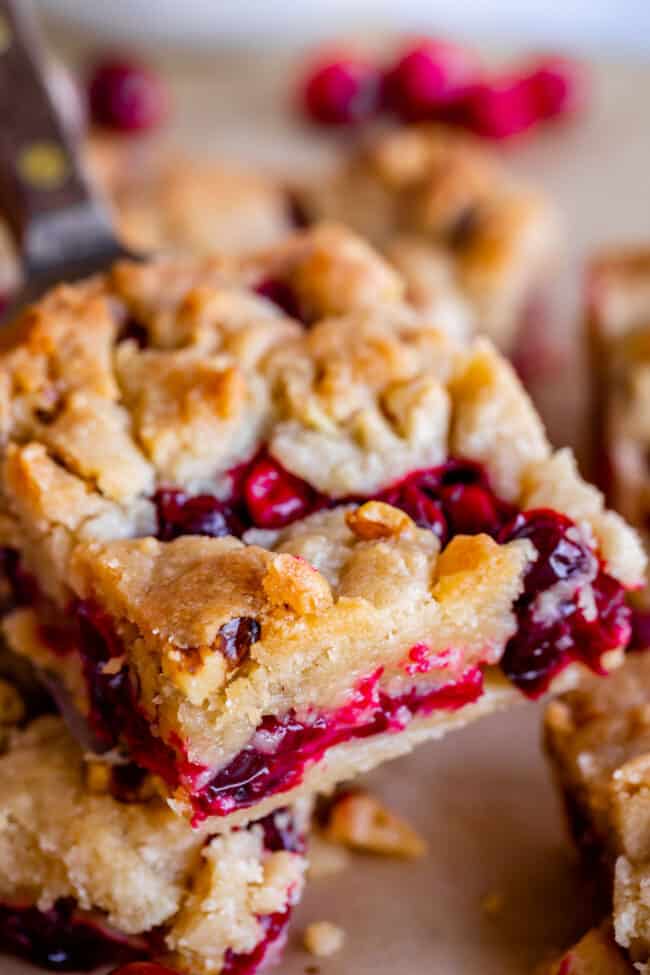 Fresh cranberries sparkle between two layers of the butteriest shortbread you've ever had! These cranberry bars are so easy to put together; the recipe is foolproof. They are sturdy enough to be eaten with your hands, but are also amazing warmed up and topped with a scoop of ice cream!
I've been playing this game with myself recently. It's called "Don't Ever Go Grocery Shopping Ever, and Make Up Dinner From the Nothingness That is in Your Fridge." It's pretty exciting. Have you guys ever played?
Everyone's really loving it so far. Recent comments from the kids include, "What IS that?" and "Why are we eating this?" and "Can I have mac and cheese please."
You would think that as a food blogger I would be a master at whipping up dinner from sparse ingredients. Uh uh. I'm not one of those cooks. I'm a recipe person. I work really hard on the recipes on my site, and love them all, but that doesn't mean I'm good at improv cooking.
Is anyone else like this? I can follow any recipe, adapt any recipe to my heart's content. But opening the fridge to find nothing but 2 cucumbers, 1 pepper, eggs, and yogurt makes me reach for peanut butter and jelly faster than you can say charlatan. Instead two nights ago we got this weird ravioli concoction with carrots and peas and poultry seasoning. <– what?? Why, why??
Eric pretended to like it because he's a good husband. He even texted on the way home the next night, "Can't wait to eat leftover ravioli!" You're really nice Eric. You're also a liar.