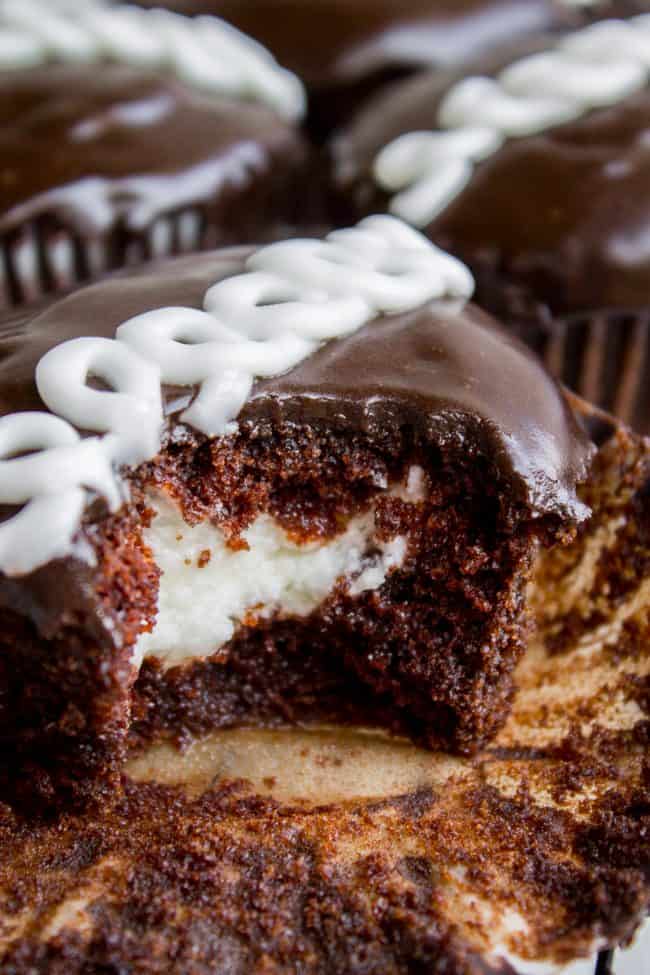 Don't even try to tell me you didn't love those Hostess Chocolate Cupcakes when you were a kid, you know the kind with the loopy white frosting on top? It was a serious contender in the lunch trade. This is a homemade version that is SO much better!
We are leaving for Paris today, and Eric had some last minute reservations to make on the phone. Neither of us studied French, but he has been diligently using Duolingo (a free language app) so that we will at least be able to pretend like we know something. We've heard that the people there appreciate it if you at least try to speak French instead of presumptuously launching into English.
He just made a call early this morning and I heard him from the other room, "Puis-je faire une réservation s'il vous plaît?" And then a very long pause and a "Um." Then he asked his question about reservations in English.
Afterward he told me that the lady on the phone listened to his poor attempt at French and just said, "Mm-hmm." And then sat and waited.
Oh boy. What are we in for this week!! I'm kind of scared!!