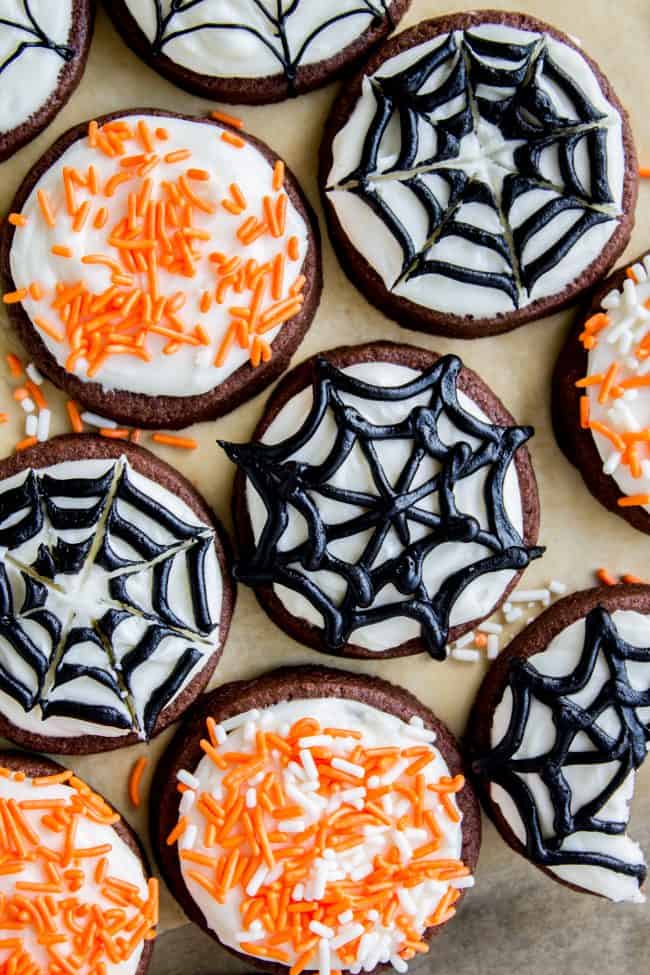 These chocolate sugar cookies are the softest you will ever have! They are packed with chocolate flavor and are perfect with a thick schmear of buttercream frosting and sprinkles. Cream cheese in the dough is the secret to super soft sugar cookies!
I'm not into letting my kids be babysat by the TV, but the other day I was desperately trying to finish a post before school pickup, so I turned on Mr. Roger's Neighborhood for Valentine, who's almost 2. She was so excited and sat down on the couch, ready to be entertained. I was working over at the kitchen table. After several minutes, without looking up, she calls over in her tiny voice, "Like it, Mommy. Like it."
Then after a few more minutes, with her eyes glued to the screen, she said, "Happy, Mommy. Happy."
I'm pretty sure this kid's going to get more screen time than the rest of her siblings combined if she keeps this up.
What is it about Mr. Roger's Neighborhood though?? I found myself looking up from my computer more often than I should have been, just to watch him buy a pair of shoes at the store. It's oddly calming, kind of like how you feel watching Bob Ross paint. It's the voice I think. Eric and I watched the new documentary about Mr. Rogers a few months ago and I'm in love with the show all over again. The guy was a genius.