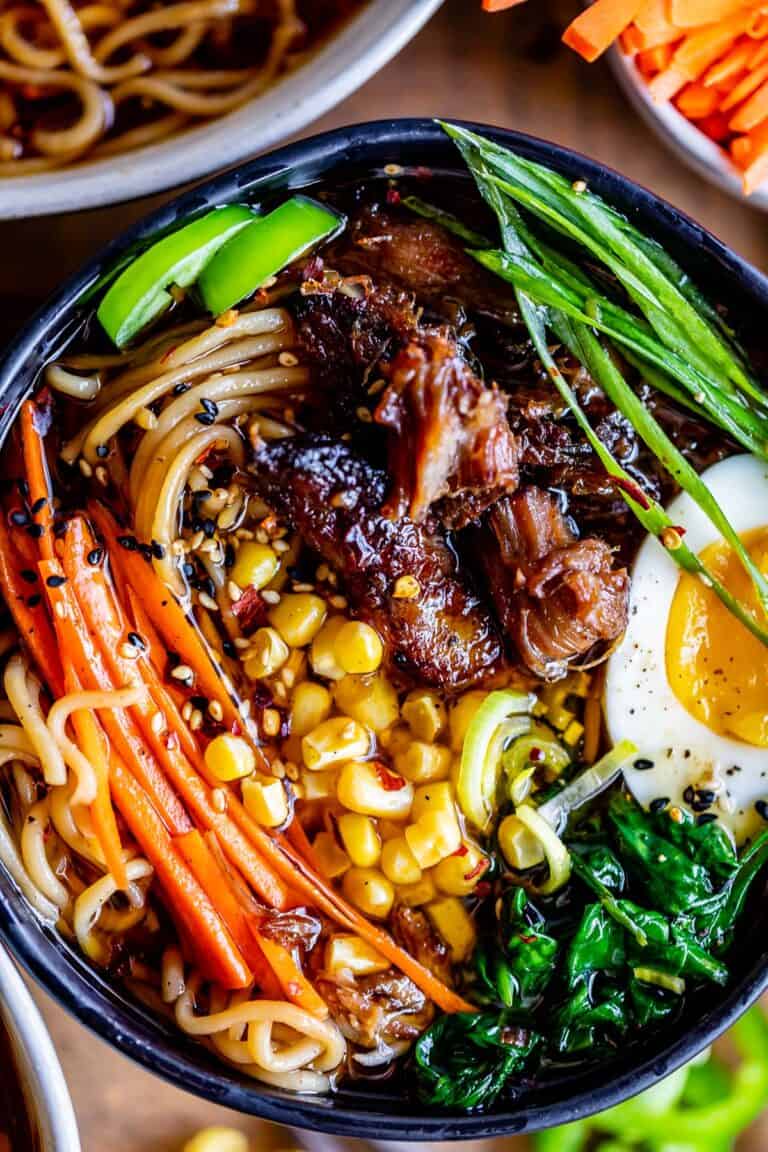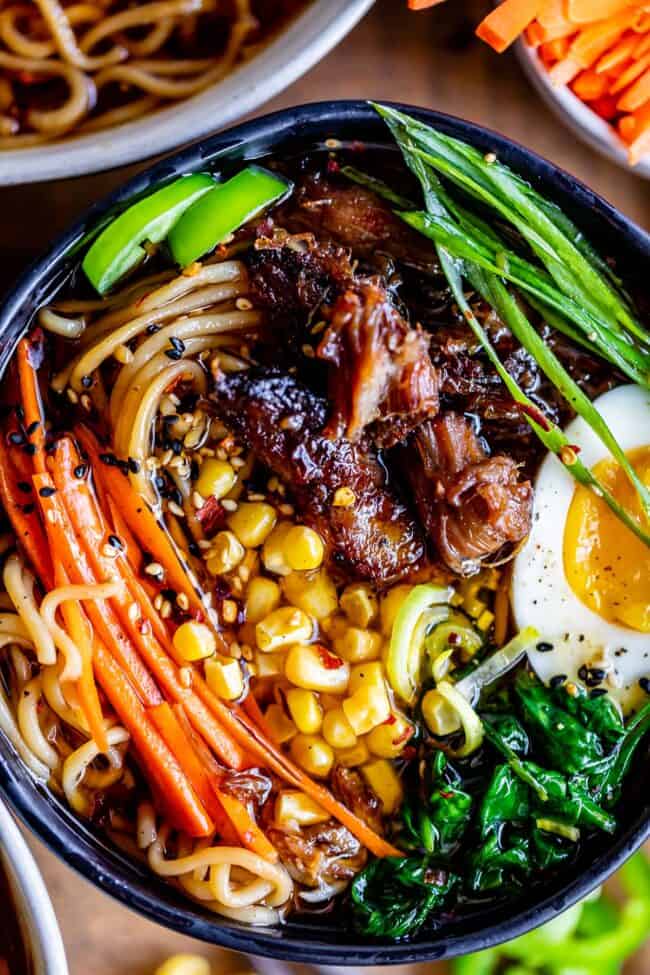 A delicious and easy Pork Ramen recipe that you can make in the slow cooker! A deep and flavorful broth, al dente ramen noodles, crispy shredded pork shoulder, with alll the vegetable topping and garnishes. The recipe looks long, but I've broken it down into manageable steps for you!
This post is sponsored by The National Pork Board, but all opinions are my own of course! Thanks for supporting the amazing brands that keep The Food Charlatan chugging along.
I have a business coach who helps me keep my head on straight. At our last meeting, I was telling her how overwhelmed I felt with all the things going on in my life. Toddler! Blog! Kid's homework! Making kids do chores! Kids screaming about chores! Not strangling screaming kids! It's a lot, you know?