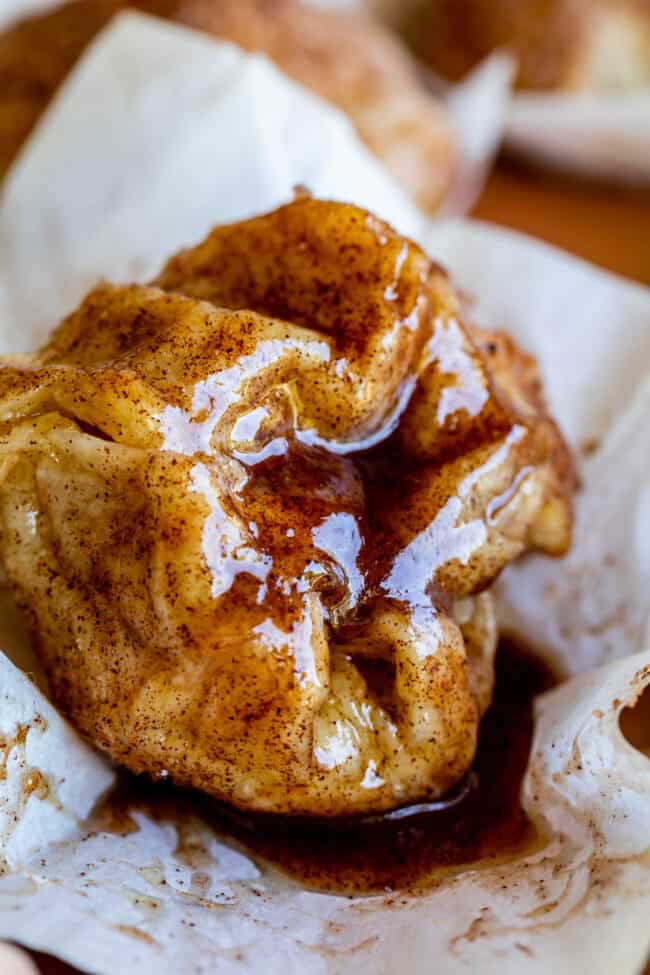 Empty Tomb Rolls (or Resurrection Rolls) are the perfect Easter recipe! Wrap a marshmallow (dipped in butter and cinnamon sugar) with puff pastry dough and bake. But when you bite into it, the marshmallow is gone (it melts into caramel-ly mallow goodness.) An empty roll, to symbolize the empty tomb. Not only is it a fun object lesson for kids, these rolls are gooey and DELICIOUS!
Happy Good Friday everyone! We are just finishing up our spring break and the kids have had such a fun week. We didn't do anything special, just a couple small outings and lots of time on the trampoline. Isn't April just the best time of year? I love Easter.
One of the outings we took was with some friends to the local fish hatchery. It was almost as boring as it sounds. But the kids got to feed the fish and smell all the wonderful fishy smells, and run around on a giant play structure that looked like fish eggs, so that was cool, I guess?? My favorite part was the visitors center where they had all the plaques translated into at least 8 foreign languages. You know, just for all the Bulgarian visitors we get at the fish hatchery??
What are your Easter traditions? I always think it's so fun to hear what other people do every year for the holidays. Eric just told me the other day that they never did egg hunts growing up. Say whaaaaa? The Easter Bunny would come at night and leave a basket of goodies for them, and it would just be set out in the morning. And no egg hunt.
Kids LOVE finding hidden stuff (we regularly hide pieces of paper or objects that have to do with the lesson for our weekly family night) so I have no idea why you would skip the funnest part of Easter.
Our "Easter Bunny" growing up always hid eggs, and not the candy filled kind, the REAL kind. I remember one year we didn't count well and sometime in July we could smell that there was one still out in our yard somewhere. That was a little less than fun of a hunt.