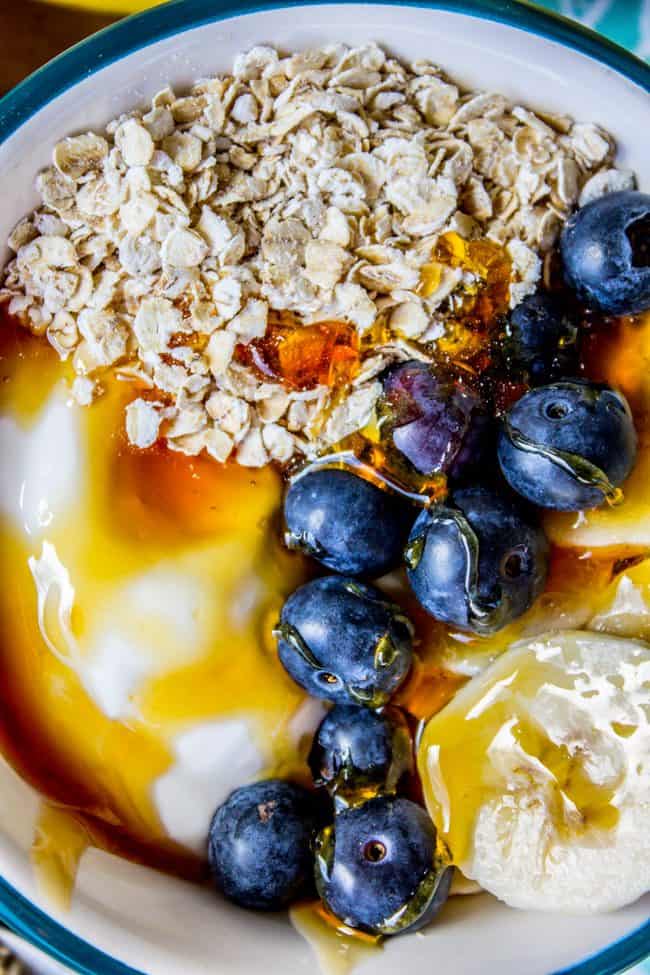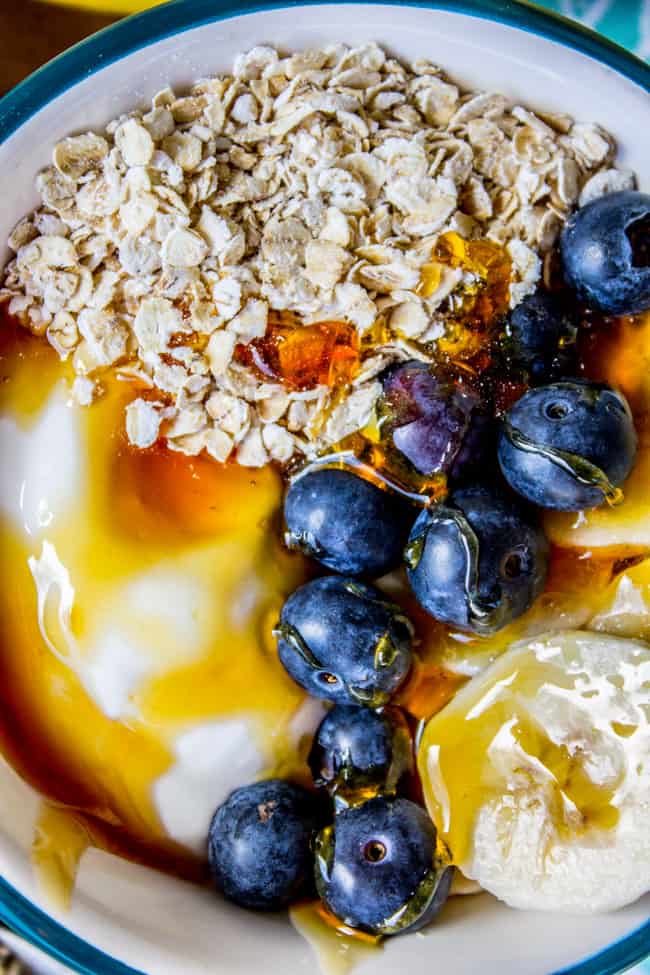 For these easy Healthy Overnight Oats Recipe you combine oats with yogurt and let it sit overnight. It makes a delicious and healthy treat for breakfast! You can play around with all kinds of mix-ins, but I added banana, blueberries, and honey. Kids love it!  
Originally posted January 27, 2017
Eric and I just had this moment standing a few feet away from each other, looking into each other's eyes with small smiles. The baby just barely stopped crying and is finally in the crib, I'm about to start working on this blog post you're reading, and he's heading to bed at 11:53 after we finished our episode of Friday Night Lights. A typical weeknight evening.
I think we're having this silent moment of like, I don't know, mutual gratitude for another day lived together, or a loving look of "well done today," or maybe a "you can do it." I'm thinking that he's probably feeling guilty that he's going to bed when the baby will likely wake up again soon, and I still have a long way to go on this post, and I'm feeling like he shouldn't feel guilty at all, but it's definitely nice to be worried about.
Then he squints and is like, "I can tell you're smiling, but I don't have my glasses on so I'm not sure if this is like an ironic smile or a normal smile, or really just what's going on with your face right now." I laughed so hard. So much for reading that man's face.