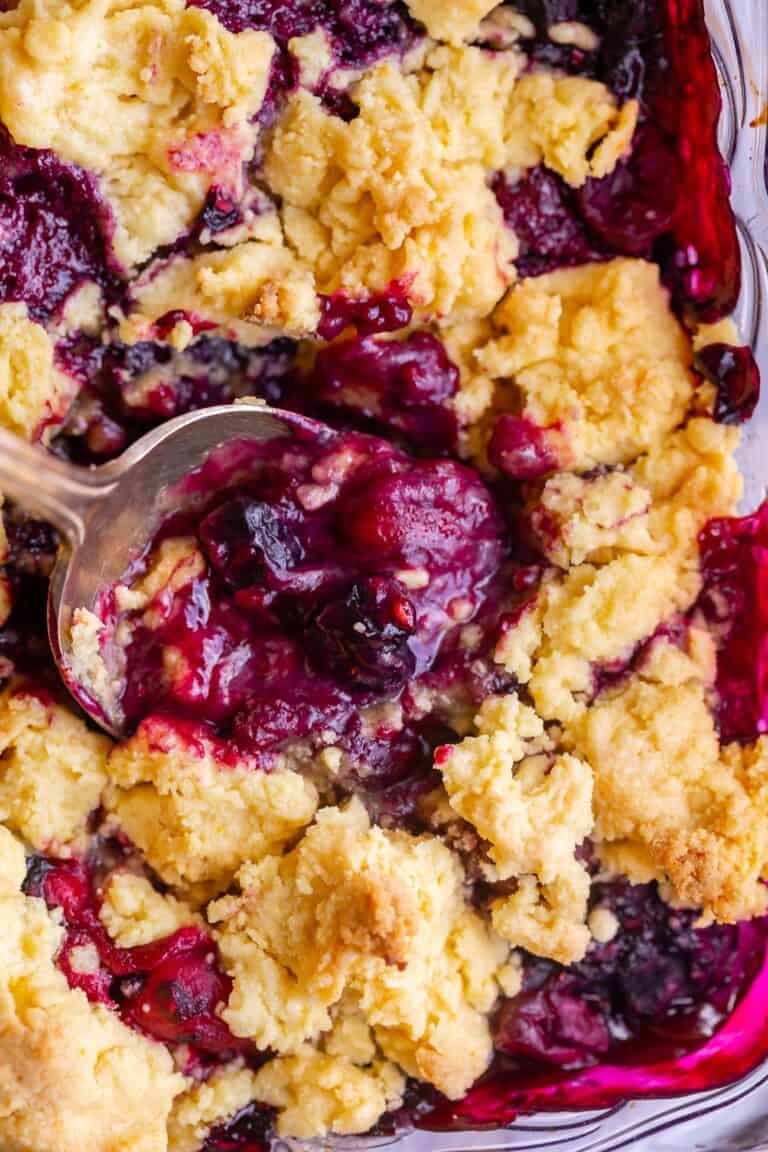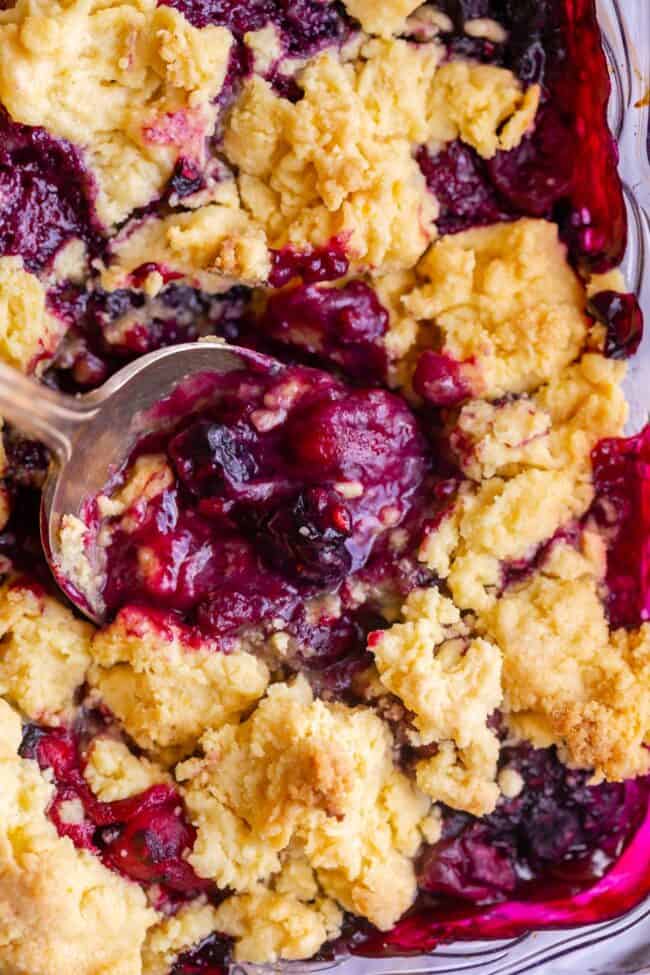 You will never find a Berry Cobbler easier than this one! It only takes 5 minutes to put it together. Use frozen mixed berries and a bit of flour and sugar for the filling. A cake mix and butter are all you need for the topping! It's a great last minute dessert that you can keep the ingredients on hand for all the time! Don't skip serving this with vanilla ice cream. It's not optional! 
Originally posted on June 29, 2012. Photos, commentary and recipe updated on June 25, 2020.
Eric woke me up early on Saturday morning to tell me that our upright freezer in the garage had been left ajar, there was water pouring out of it, and it was beeping loudly.
Nothing like a thawed out freezer to start your weekend off with a bang, right?? Gah!