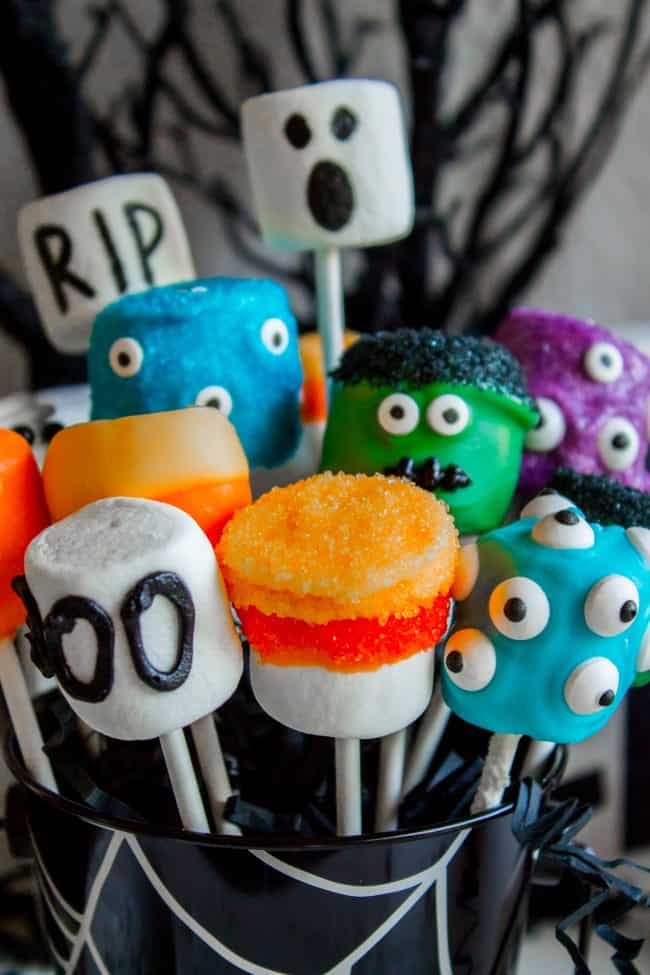 Marshmallow pops are about 100x easier to make than cake pops, and so festive for parties! Skip the baking and get to the fun dipping part. Frankenstein, ghosts, mummies, oh my! Your kids will love this easy Halloween project!
Charlotte wants to be Marie Antoinette for Halloween. I have no idea how a 7-year-old even knows about Marie Antoinette, but now I'm trying to figure out how to break it to her that poor old Marie's ending was, well, what shall we say, cut short.
(I actually already told her. And explained what a guillotine is, and why people didn't like Marie. But Charlotte hasn't changed her mind; she wants to be a queen. I suppose this could be a micro-explanation for why Marie Antoinette is still iconic 250 years later.)
We bought a wig and a French dress. (ok so it's a princess dress. Turns out they don't make reasonably priced vintage Rococo Victorian dresses in her size, go figure.) I'm planning on powdering her face to be super white, but I'm still not sure people will know who she is. What else can I do? Have her carry around a cake?? Let them eat cake!
Or let them eat marshmallow pops?? That's more like it, especially since it's Halloween, the time for loads of excess sugar in addition to all the candy your kids will be eating. See these Reese's Stuffed Brown Butter Brownies for reference. Gosh I love this time of year.