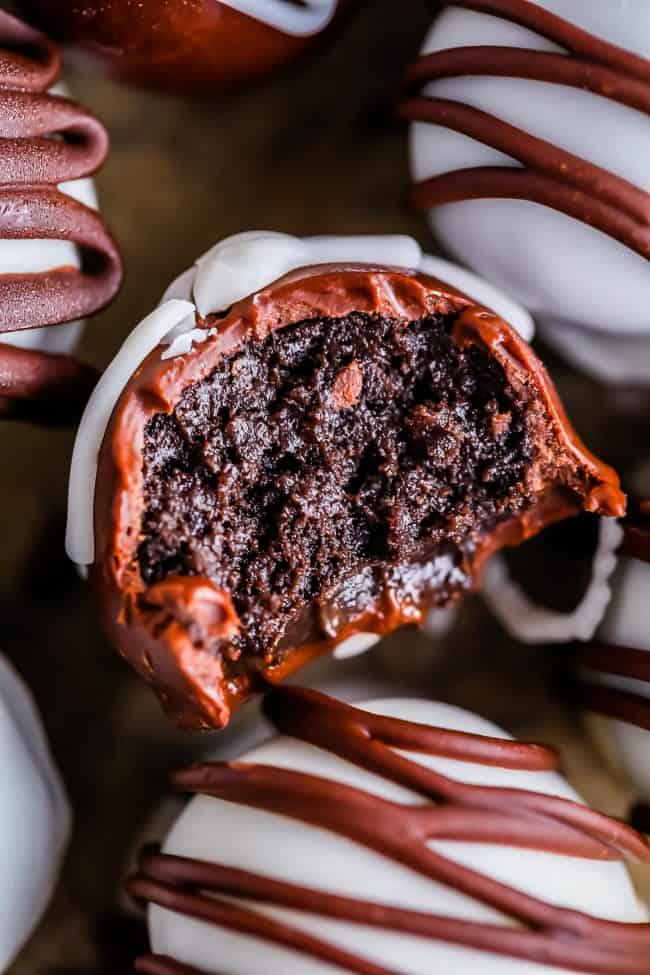 Oreo Truffles are SO easy and they are insanely addictive! This 3 ingredient recipe will soon be a favorite (if it's not already, have you tried them?) Mix a pack of Oreos and a block of cream cheese together, then dip in chocolate! I always eat way too many. 
Are you a go-to-the-mall type of shopper? I'm not. I'm a grab-an-$8-V-neck-from-Target-while-running-out-for-toilet-paper kind of shopper. Bet you didn't know I was so classy.
But sometimes the mall is unavoidable. There are some pairs of jeans that just have to be tried on, and then even after you try them on and buy them and take them home, they decide that they don't actually fit your booty, and they would much prefer to go back to the mall thankyouverymuch, so back to the mall you take those ungrateful jeans.
But while you're there, you stop by that one store that you know you shouldn't ever go in, because everything costs about 12 dollars and has the quality of doll clothes. (*cough* Forever 21 *cough*) Also the things in this store don't actually fit humans. They fit the aforementioned dolls and maybe small children, but certainly not well-seasoned adults with baby bumps from their pregnancy a couple years ago.
(All my several-years-postpartum mamas holla back. My Aunt Cheryl had a salesman come to her door one time and say, Oh, when's the baby due! And she laughed and said, "Oh about 13 years ago." She's nice. I would have socked him in the neck.)
Anyway. The point is, I went in the store that sells dolls clothes and bought some XL items against my better judgment. The problem here is that I am 1000% percent positive that Karen From Tomorrow will try on the oversized doll clothes, be disgusted, and decide to return them to the store, thus necessitating another trip to the Black Hole that is the Mall. And the cycle starts all over again. Should I just cut my losses and wait for Charlotte to grow into the doll clothes??
Speaking of Charlotte. The child is 8 years old this week. We had her birthday party last weekend, which involved pizza and cake and balloons and a game where you hide pieces of bubble gum on plates piled high with whipped cream, and each person has to find the bubble gum, and the first one to blow a bubble wins. It was so fun seeing all the kids covered in whipped cream! Being a kid is the best!