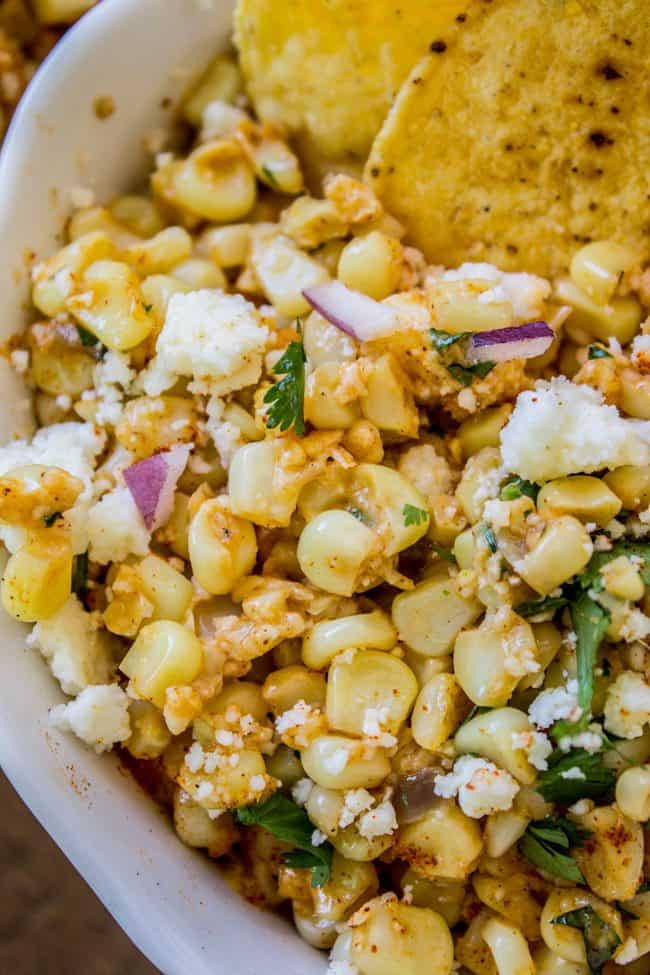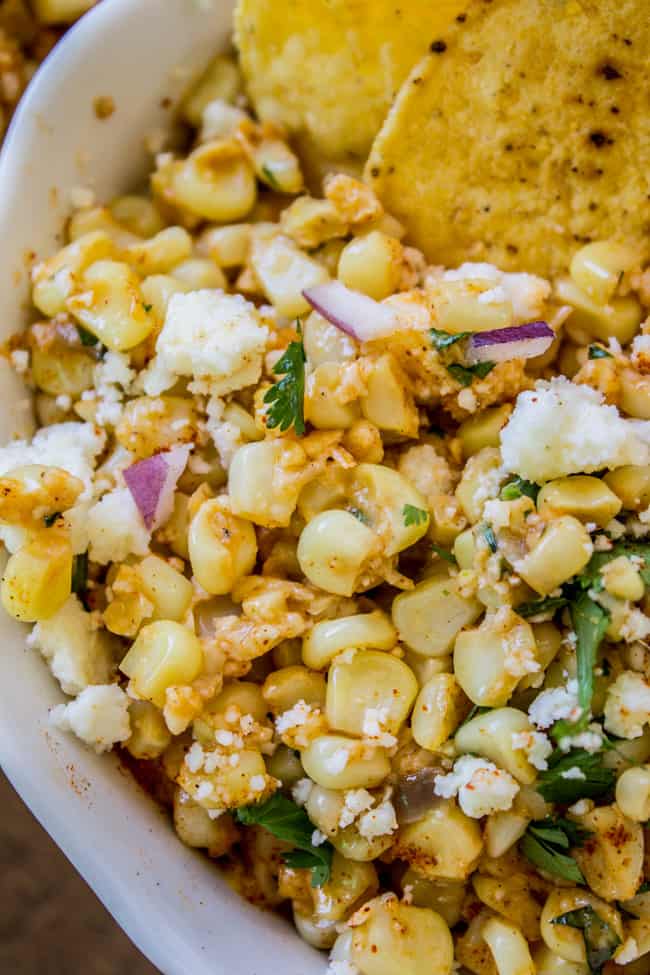 This corn dip recipe tastes just like an elote (Mexican street corn). It is the perfect combo of sweet corn and savory tart cheese. Plus it's a lot easier to eat AND you get tortilla chips. Win!
Originally posted June 16, 2017 My cousin Lani has been making this corn dip for every family get-together in the summer for years, and every time it disappears so fast. I make a point to eat at least 3x my share of it before even bothering to grab a hot dog from the grill (sorry family, I'm the reason you didn't get any amazing dip…I'm in it for the win.)
My niece Ella requested this Mexican corn dip for her graduation party a few weeks ago. I volunteered to make it because then I knew I would be able to pin Lani down for the recipe. Lani is one of those amazing cooks who makes amazing food with seemingly no effort. I know it looks all fun and games here on the blog, but if you actually saw me working in my kitchen, I'm sweatin'. ("Wait, was is 1/4 of salt or 1/2 teaspoon??") Lani just freestyles it and everything comes out incredible.
But she's REALLY bad at translating her "recipes" for the average lay person (me). "Lani, can I have your recipe for ___ ?" "Oh yeah, it's so easy, you just take a little__ and a little__ and add it until it's like ___, you know?"
Sure Lani. Thanks for NOTHING. (One of the top recipes on my site was me trying to recreate a random side dish she made for dinner one time. Obviously that one turned out okay.)