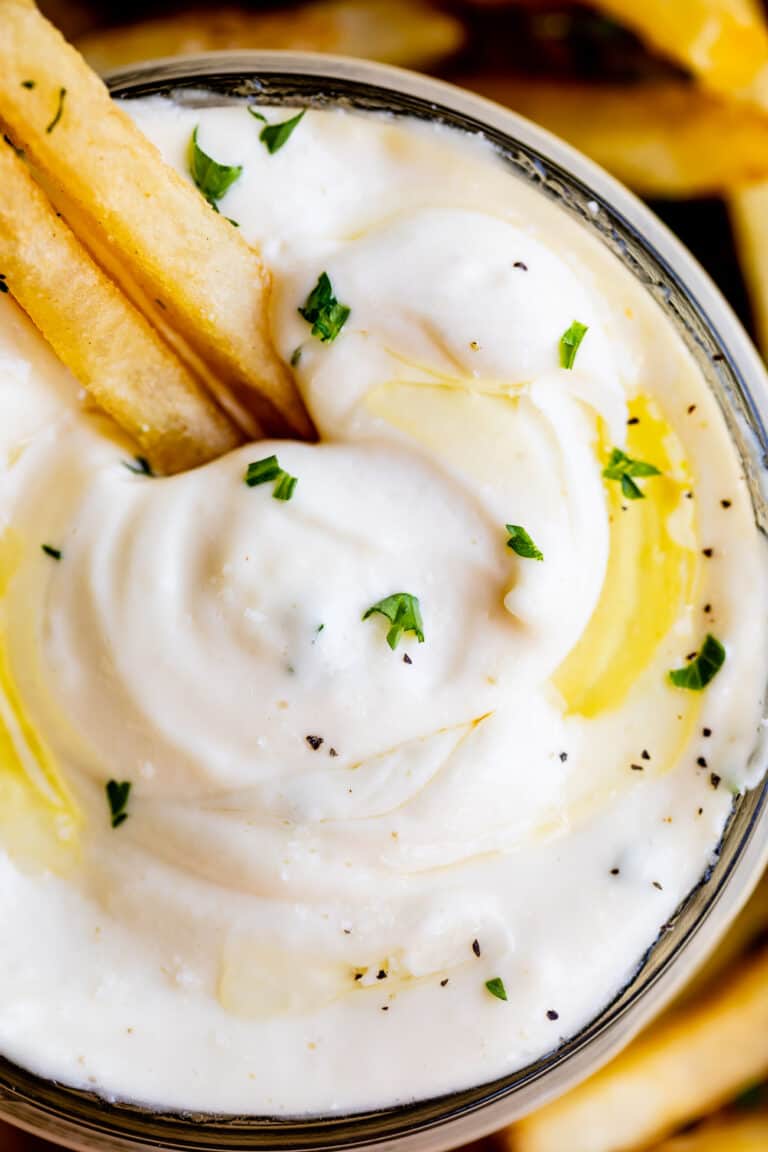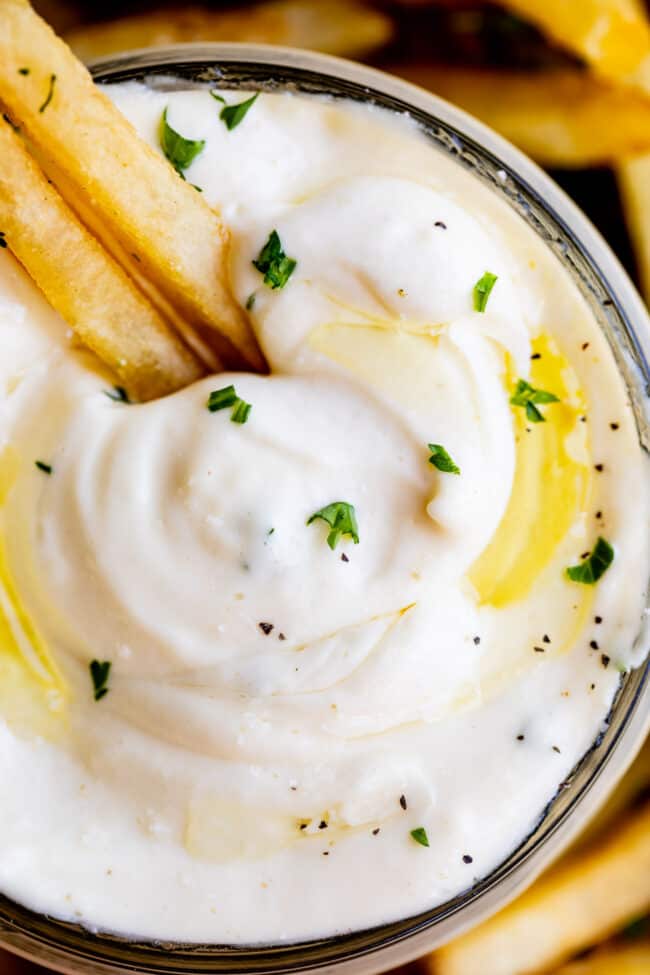 I will show you just how easy it is to make homemade Garlic Aioli Sauce! Making it from scratch is quick and easy, but I have a cheater version that is even quicker and easier. Either way you make it, aioli is lemony garlicky heaven! It will be your new favorite condiment in no time. 
I ran out to Carl's Jr. to get fries for these pictures. I went in the drive through and ordered 3 large natural-cut fries and nothing else. I pulled through and waited at the window. I sat there spacing out for who knows how long, thinking that it was kind of taking a while, but maybe it was the lunch rush?
Then I saw one of the employees walk out a back door and wave me forward with this funny look on her face. I was at the wrong window, which I only then noticed looked totally shuttered up. They must have thought I was a complete weirdo, ordering nothing but fries and then not even making it to the right window??