Apple Pie
I have a terrible confession.  Sometimes when I give people CD's for birthdays or Christmas I open them up and listen to them before wrapping and tying the bow.
I know what you're thinking.  Who in the name of technology buys those archaic CD's anymore?
I can usually play it off.  When they open it and see that the plastic wrap is gone, I hastily put in a, "Yeah, part of the present is that I took care of taking off that pesky plastic that is so annoying. I know, wow, above and beyond right?" Lies.
I was found out this weekend.  For my friend Lauren's birthday I got her Michael Buble's new Christmas album. (which is awesome!  I would know.)  Eric was kind enough to wrap it for me since I was still frosting cupcakes.  Halfway to her house I asked, So you put the CD in the case right?  The response: What? 
Toasted.  I had taken it out earlier that day to listen to it and never put it back in.  Oh the shame! The anticlimax!  Poor Lauren.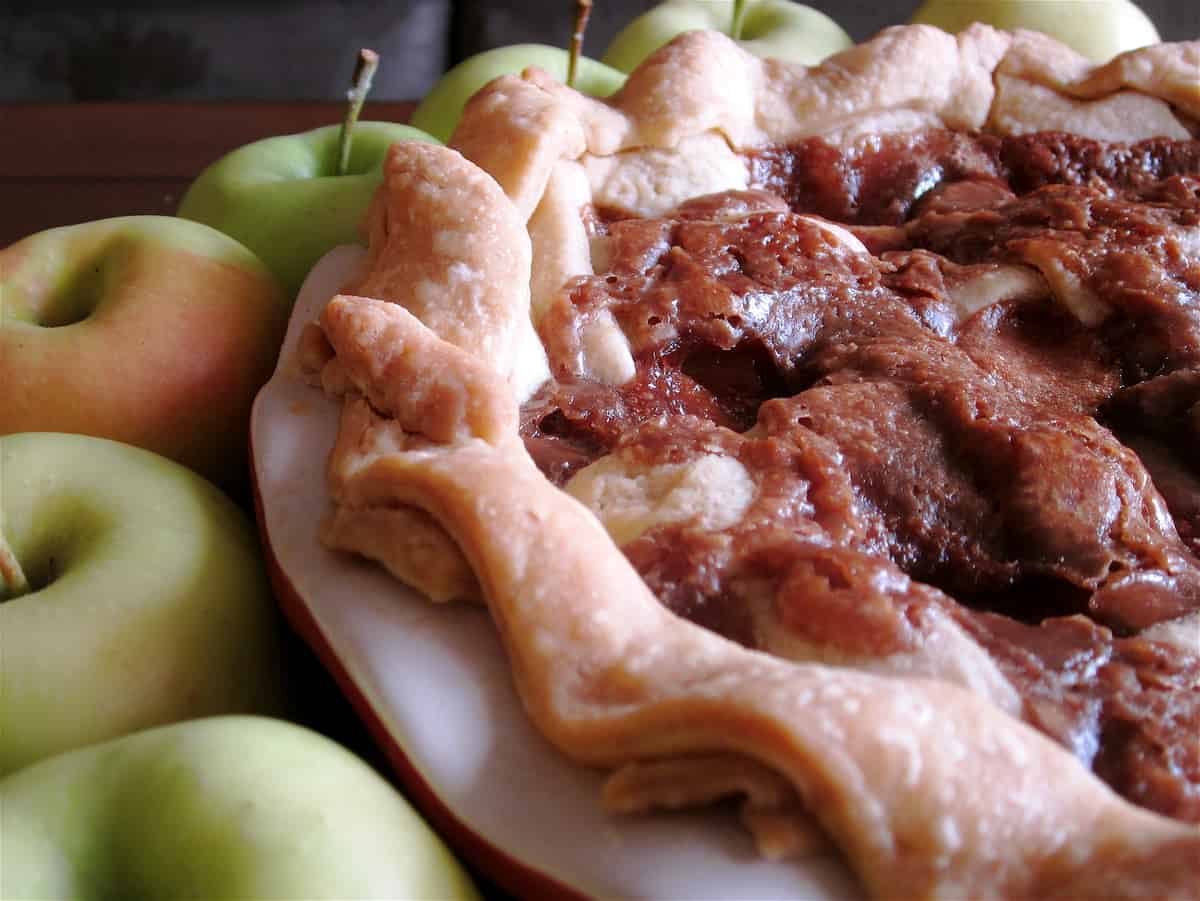 Maybe in recompense I should have sung the whole album to her on the spot.  Actually, that would be more like a punishment.  Maybe I should just make her this pie instead.
Apple Pie
Source: slightly adapted from Allrecipes.com
1 recipe pastry for a 9 inch double crust pie*
1/2 cup butter
3 tablespoons all-purpose flour
3 tablespoons water
1/2 cup white sugar
1/2 cup packed brown sugar
1 teaspoon cinnamon
1 tablespoon vanilla
8 Granny Smith apples – peeled, cored and sliced (I used golden delicious)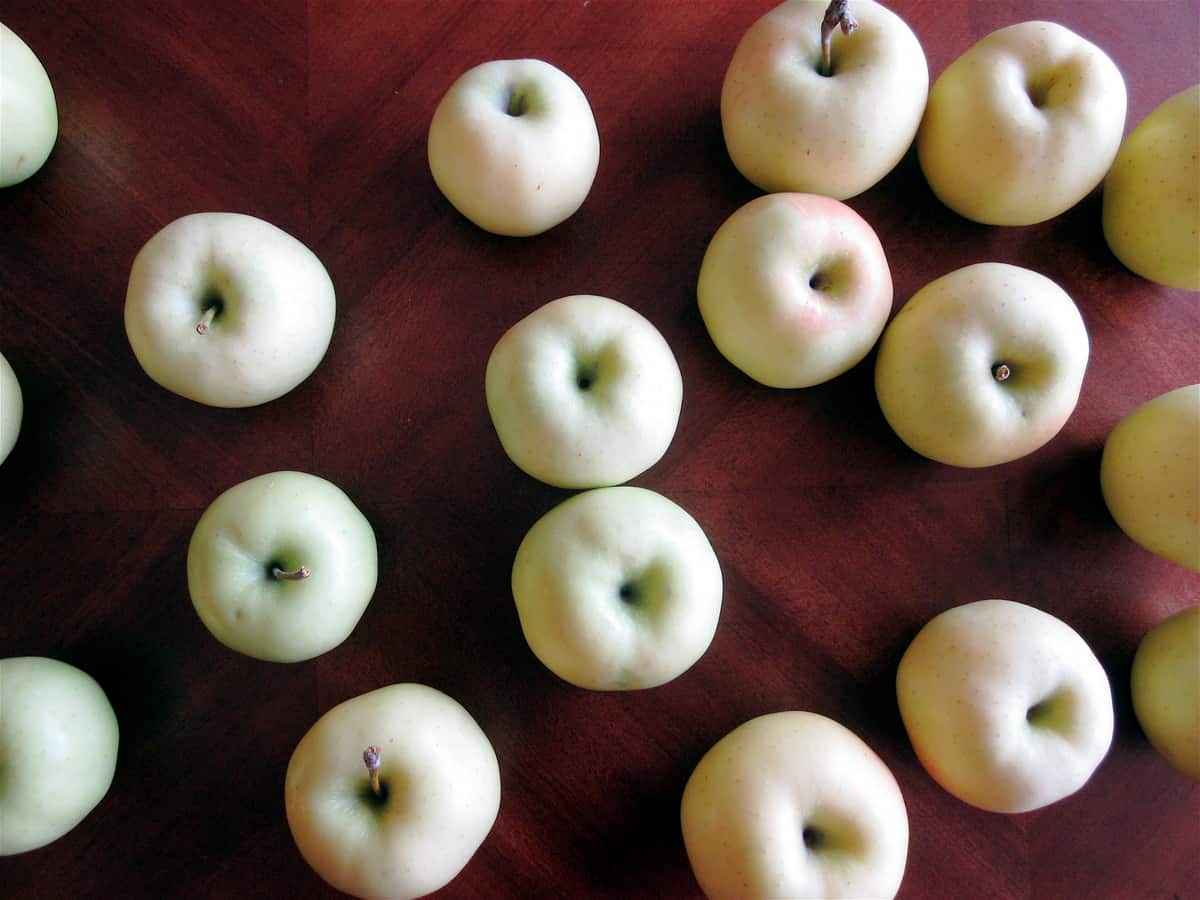 Melt the butter in a saucepan. Stir in flour to form a paste. Add water, cinnamon, white and brown sugar, and bring to a boil. Reduce temperature and let simmer for a couple minutes.  Remove from heat and add vanilla.  Pour 1/3 of the mixture into a small bowl.  Add apples to the saucepan and combine.
Place the bottom crust in a deep dish pie pan. Fill with apples, mounded slightly. Return the reserved sugar mixture to the pan and keep hot.
Cover apples with a lattice work crust. Gently pour the remaining sugar and butter liquid over the crust. Pour slowly so that it does not run off.
Bake at 350 for about 60 minutes, until apples are soft.  You might want to start checking your crust at about 45 minutes to make sure it doesn't get too crispy.  If it looks like it is, but the apples aren't soft yet, get a square of aluminum foil, fold it into quarters, and cut a circle out of the middle.  You should come up with a square that has a giant circle cut out. Unfold and cover the crust of your pie.
*Here is the pie crust that I use for everything:
Sarah's Pie Crust
Source: Sarah!  Duh.
2 cups flour
3/4 cup + 2 T shortening (I always use butter-flavored shortening for this, otherwise you can taste the shortening.)
1 ½ T sugar
1 t salt
½ beaten egg
¼ cup very cold water
Put 1/4 cup cold water in the freezer.  Mix flour, sugar, and salt. Cut in shortening until mixture is the consistency of fine crumbs. Combine egg and water from the freezer and mix in lightly with a fork.   Use lots of flour to roll it out.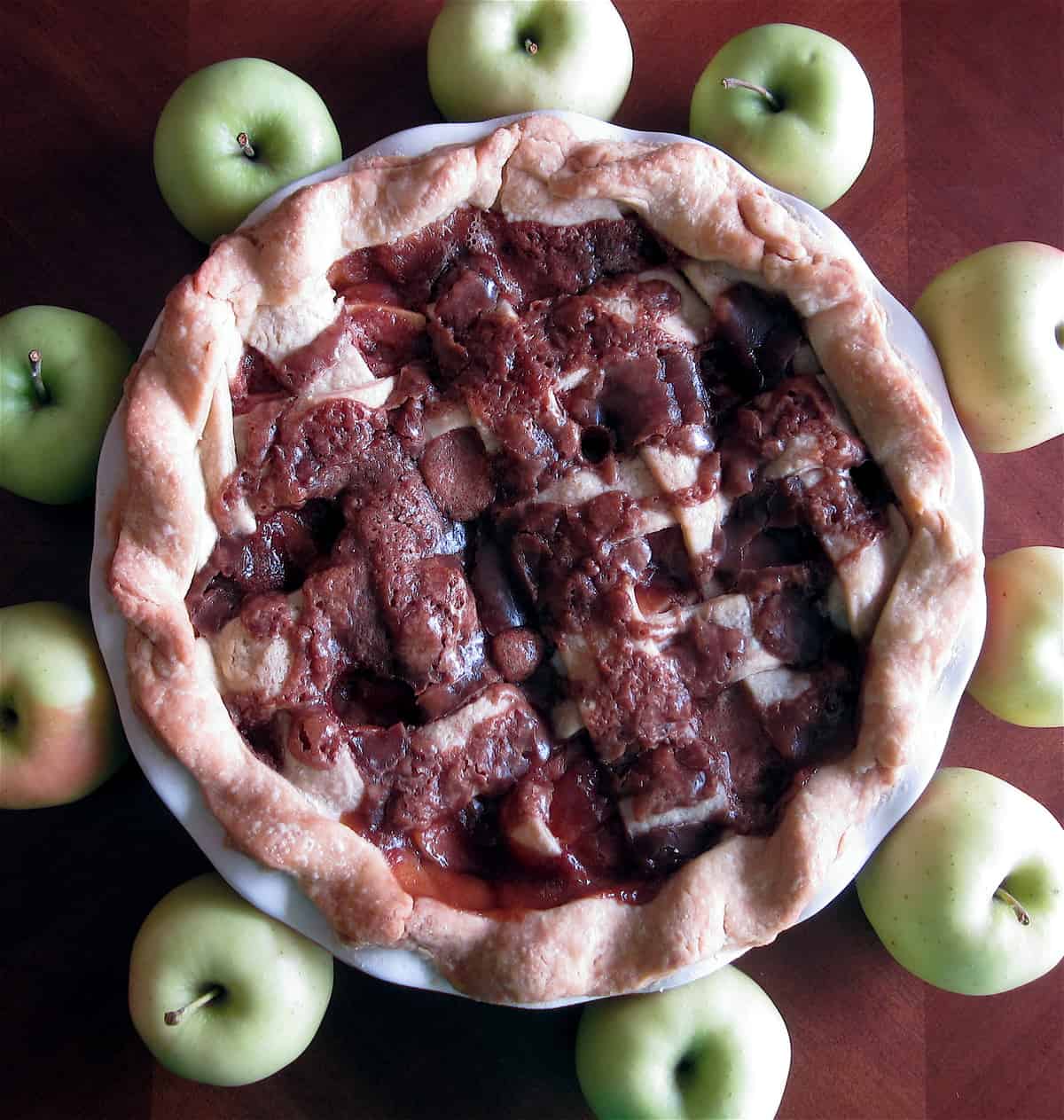 We are a participant in the Amazon Services LLC Associates Program, an affiliate advertising program designed to provide a means for us to earn fees by linking to Amazon.com and affiliated sites.