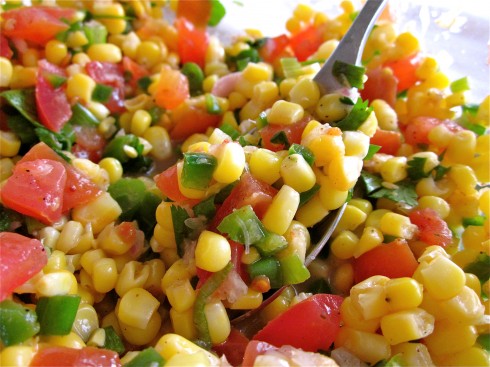 Yesterday 15-month-old Charlotte spent the night with my sister-in-law Sandi. Charlotte slept in until almost 11am, 4 hours later than normal. When I told my brother Nathan that she still wasn't awake he said, She's probably playing dead because she views Sandi as a predator.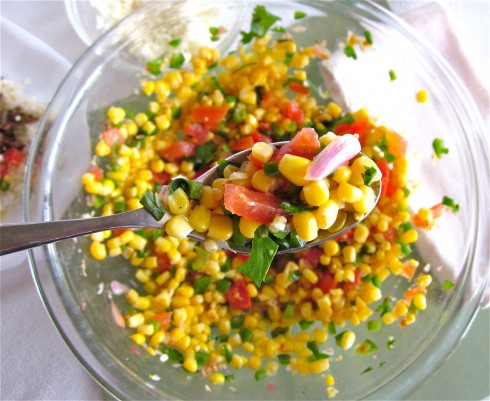 I think Charlotte might be a baby ninja.
This corn salsa is basically amazing. You can eat it with chips, garnish pretty much anything Mexican, or eat it with a spoon. I like to put it on this Barbacoa Beef. Yum.
Corn Salsa with Lime

Source: Skinnytaste
4 cups (20 oz) cooked sweet yellow corn, cut (from the cob. Or you could use frozen corn without cooking it)
2 vine ripe tomatoes, diced
1/2 red onion, diced (I used 1/2 cup green onions)
1 scallion, diced (optional)
1-2 jalapeños, diced (remove seeds unless you like it really spicy)
2 tbsp chopped cilantro
1 1/2 limes, juice of
chipotle chili powder, to taste
salt and fresh pepper to taste
Combine all the ingredients and refrigerate for about an hour. Makes about 6 cups.