There are women who can shop, and then there are the ones who just get by. I am thoroughly entrenched in the "get by" category.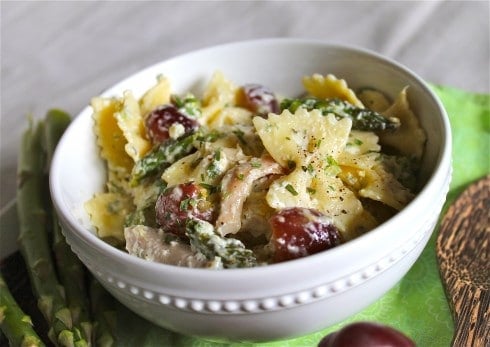 Some women don't like shopping because they feel it's a waste to buy clothes when they need to lose 5 or 10 pounds anyway. This is not me. (Not the part about losing 5 or 10 pounds. Hello, I write a food blog.) I don't like shopping because I have no idea what I'm doing.
There are so many options. You go to one department store and there are literally thousands of things to choose from. And then there's the rest of the mall. How am I supposed to know what's going to look good? When you shop on a budget and can only choose one thing out of tens of thousands, pressure is high to pick something awesome. That's when I start to get a mini panic attack and think to myself "How many ounces of goat cheese could I buy with this money anyway? Do I really need these shoes or would I rather be eating a nice steak? Let's head to the grocery store; there are no clashing colors and I never have to face the fact that my butt is nonexistent."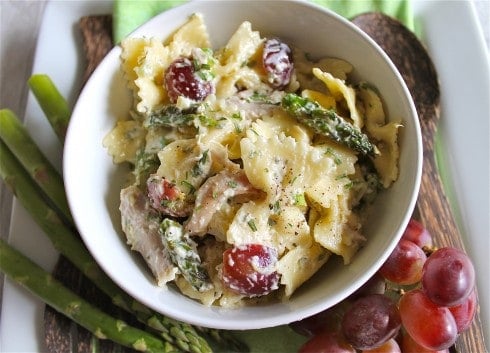 It's not just clothes I have a hard time with. Now that I have 2 kids I am in the market for a double stroller. Do you KNOW how many double stroller options exist on this planet? Head explode. I try to do online research but after the 112th review (it's flimsy, but fits great in the trunk. It's very maneuverable, but weighs 60 pounds. Where is the One Stroller to Rule Them All?) I start reevaluating my decision to buy a double stroller anyway. I mean where do I go, really? The grocery store has carts, and the mall gives me panic attacks. I think from now on I'm just going to Bjorn up my infant and strap a leash to my toddler. Maybe all the bulk will help make my butt look bigger?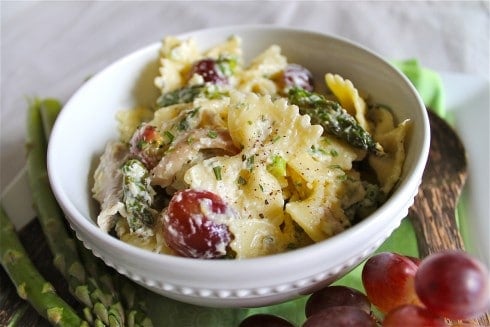 As much as I'm sure you would love to keep talking about my butt, it's time to move on to this pasta salad. My mother in law's friend made this recipe up. I can say with confidence that it's the best pasta salad I've ever had. It has different flavors than you would expect. The lemon and tarragon really make it unique. And how can you say no to a pasta salad with asparagus, chicken, and grapes in it? And no nuts? You can't.

Lemon Tarragon Pasta Salad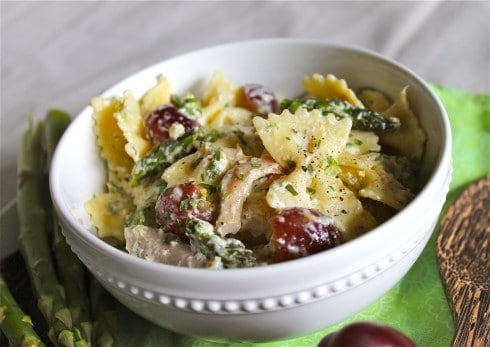 This is the best pasta salad I've ever had. The lemon and tarragon are unique. And how can you say no to a pasta salad with asparagus, chicken, and grapes?
Ingredients
2

cups

mayonnaise

1/2

cup

sour cream

5

tablespoons

lemon zest

,

about 2 large lemons

Juice of half a large lemon

,

2-3 tablespoons

2

tablespoons

dried tarragon

1

pound

bow tie pasta

Salt

olive oil

1

bunch green onions

,

chopped, or less to taste

12

asparagus spears

,

roasted or steamed, then chopped

2

cups

red seedless grapes

,

halved

2

cups

of meat from a rotisserie chicken

,

chopped

salt and pepper to taste
Instructions
Bring a pot of water to a boil. Add salt until it tastes like the ocean. Add the pasta and cook until al dente. Drain and then place in a large bowl. Stir in about half a tablespoon of olive oil to keep it from sticking to itself.

Add the green onions, asparagus, grapes, and chicken to the pasta. Cover and refrigerate at least 3 hours.

In a medium size bowl or tupperware, combine the mayonnaise, sour cream, lemon zest, lemon juice, and tarragon. Cover and refrigerate at least 3 hours.

When everything is chilled and you are ready to serve, add the mayonnaise mixture to the pasta and stir to combine. Add salt and pepper to taste.
Notes
Source: my mother-in-law Kris's friend Sharle
Nutrition
Serving:
1
bowl
|
Calories:
513
kcal
|
Carbohydrates:
36
g
|
Protein:
17
g
|
Fat:
34
g
|
Saturated Fat:
6
g
|
Polyunsaturated Fat:
17
g
|
Monounsaturated Fat:
7
g
|
Trans Fat:
1
g
|
Cholesterol:
59
mg
|
Sodium:
389
mg
|
Potassium:
238
mg
|
Fiber:
2
g
|
Sugar:
7
g
|
Vitamin A:
282
IU
|
Vitamin C:
10
mg
|
Calcium:
46
mg
|
Iron:
1
mg