Top 5 Recipes on The Food Charlatan in 2017!
Here are the top 5 most popular recipes on The Food Charlatan from 2017! And can I just say, three of the five are cookies. You guys know where it's at.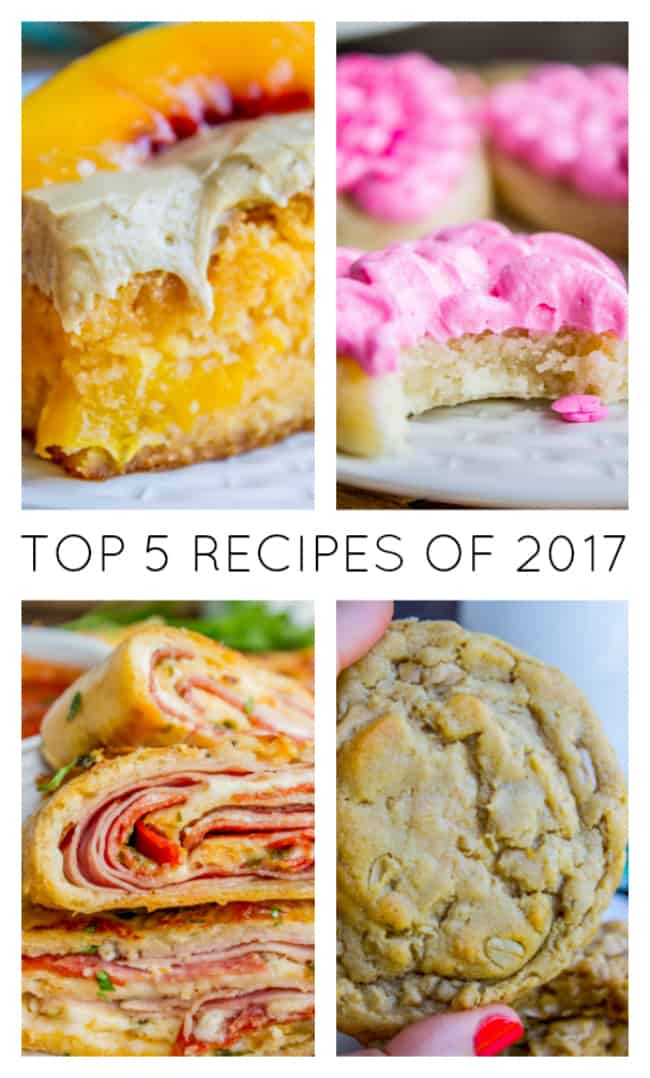 Happy 2018! How's the year so far? We brought in the New Year by throwing boiling water in the air. For real. We were up in northern Montana for the holidays, visiting Eric's family. It is a FROZEN TUNDRA up there basically. Several days we were there, the temperature never got above zero degrees, and one night it got down to -49 with the wind chill. NEGATIVE FORTY NINE PEOPLE. I didn't leave the house for days.
But I did go out on the porch to watch my sister-in-law Jessie throw a pot of water in the air. She heard a rumor that if it's -21 or below, you can throw boiling water and it will instantly turn to snow in the air. I was not a believer but it totally worked and it was AMAZING. I did a slow motion video on Instagram stories, check it out here! (You have to be on mobile, check the highlights.)
2017 was a super exciting year for The Food Charlatan! Lots of goals met. I ALMOST made my goal of getting 100,000 Facebook fans by January 1, but I'm still like 500 short. So close! I started the year at 50,000 though, so I still say almost doubling is a success. I know my cousin Aaron has already unliked the page and is anxiously waiting by his computer to be the 100,000 like. (He did the same for my 10,000 like, my 20,000 like, etc. You're the best Aaron! haha! I owe all my success to you! ;)
Well are you ready for the count down? It's always so fun to see what you guys liked the most out of the hundreds of recipes I posted. Here we go!
5. Peach Cake with Brown Sugar Frosting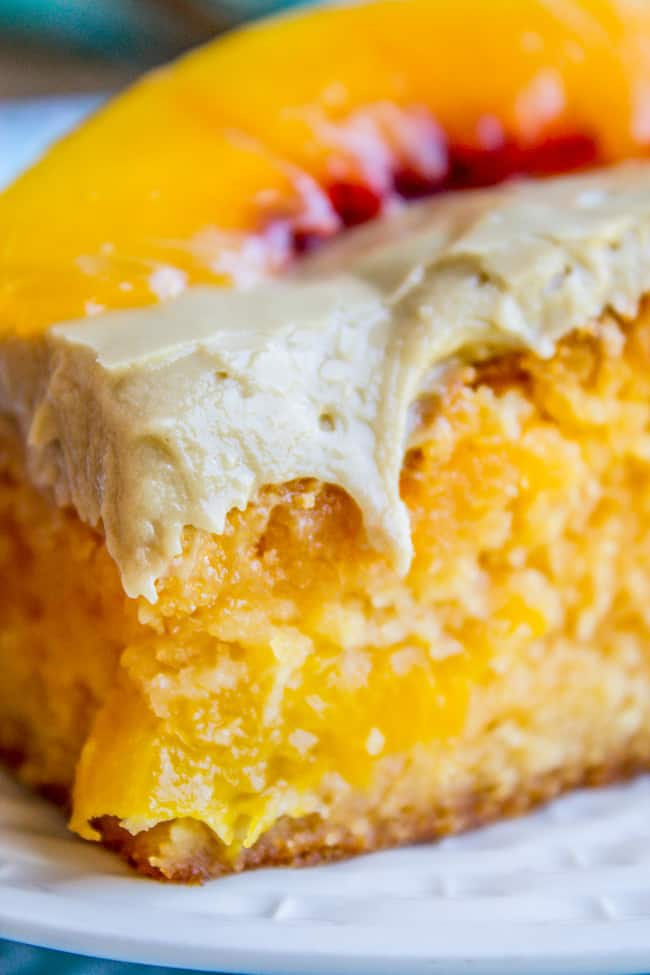 I'm so happy that this cake made the top 5! The cake is SO easy (I adapted it from this Blackberry Cake with Cream Cheese Frosting, another huge favorite). It has such a fun peachy flavor from the jello. (Jello!? I know, right??) It may sound weird, but trust me guys. The edges are the best part, they are so chewy. No wait. The brown sugar frosting is the best part…don't make me choose.
4. Skinny Texas Cowboy Cookies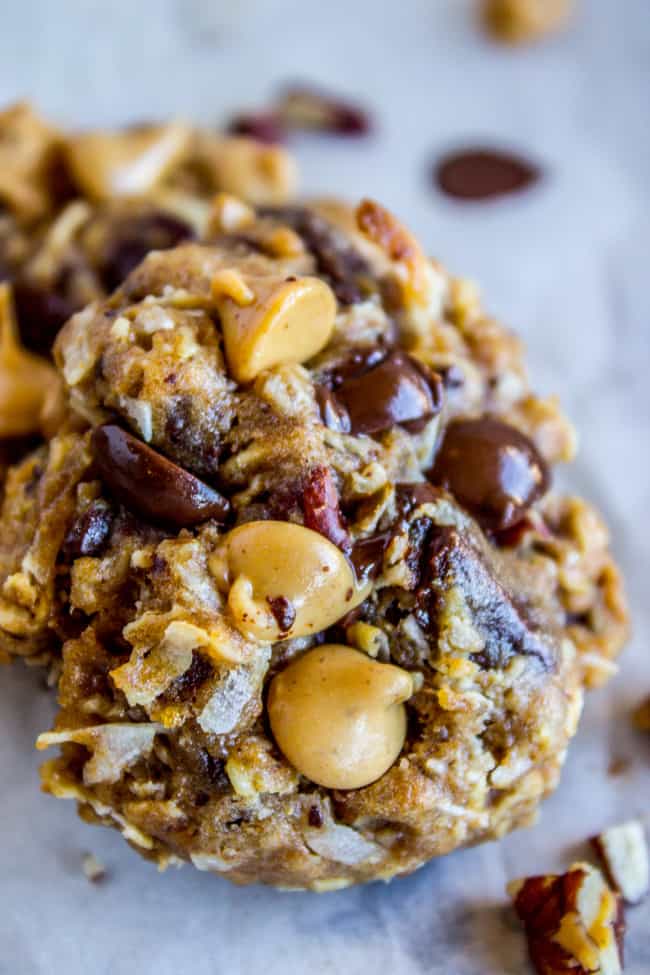 I combined two of my most popular cookie recipes: Texas Cowboy Cookies, and Skinny Oatmeal Chocolate Chip Cookies. The resulting cookie gives you the flavor and crunch of a Texas Cowboy Cookie but with tons less fat. (The original recipe calls for a cup of butter, this one only has 2 tablespoons.) They are really good and perfect for your January diet if you are doing one! (Are you doing one??)
3. Classic Stromboli (Easy Dinner or Quick Appetizer!)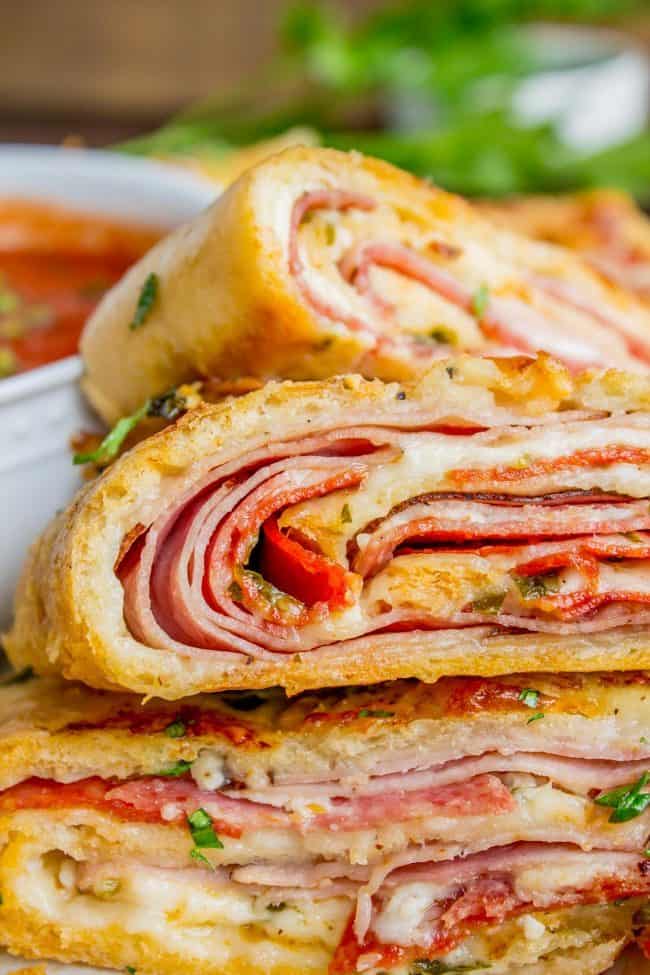 I looooove stromboli. What's not to love about a pizza rolled up into a log and baked? Nothing, I say. Just look at all those layers of pepperoni and cheese. YUM.
2. Peanut Butter Oatmeal Cookies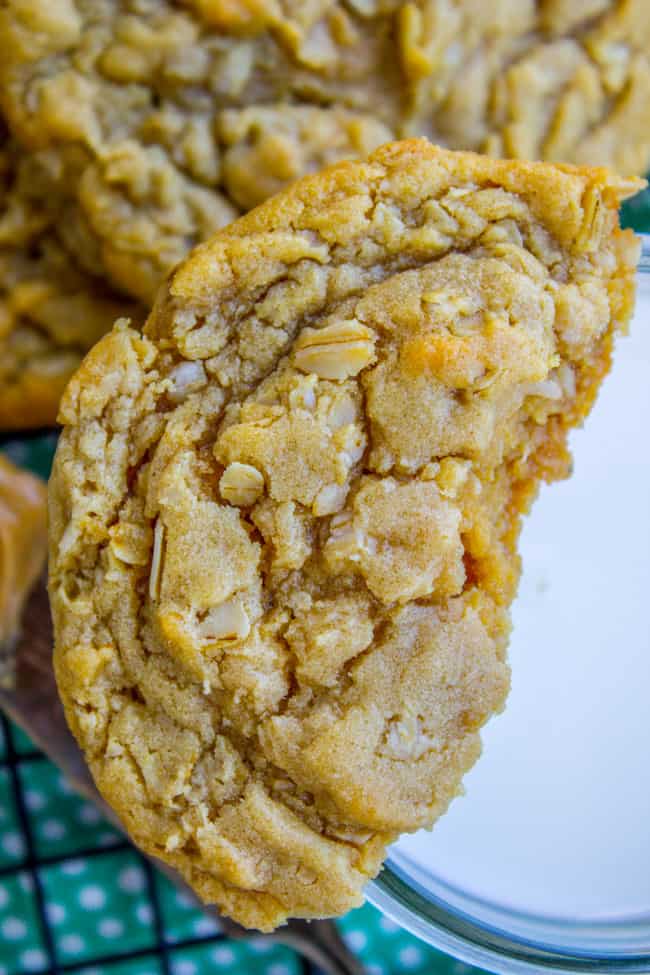 These cookies are addictive! They have TONS of peanut butter flavor and the oats add the perfect level of chewiness! You have to try them! So easy. I can't eat just one.
The NUMBER ONE recipe on The Food Charlatan this year…
1. The Softest Sugar Cookies of Your Life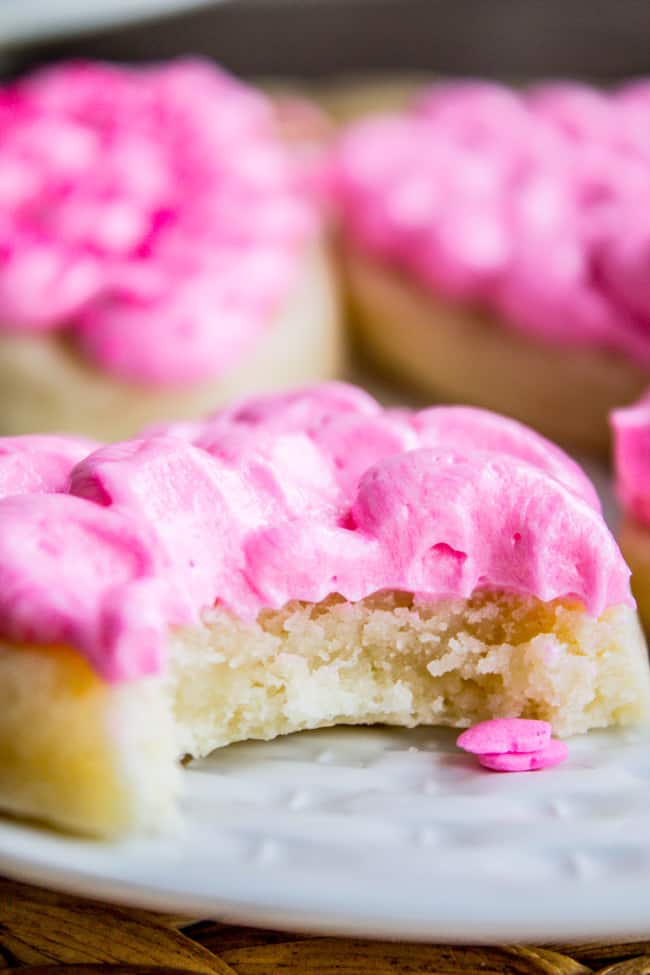 Hundreds of people made this recipe for Christmas this year! It was fun seeing all of your photos! You can see dozens of reviews and photos here. This recipe has cream cheese in the dough (not the frosting). They really are the best sugar cookie I've ever made or eaten in my life. If you read all the tips and tricks and don't over bake, you will get the softest cookies you've ever had, with tons of flavor and the most amazing buttercream frosting. Try it out!
Just for kicks, here are the runner ups for 2017. 
10. One Hour French Bread << I never make double rise French bread anymore.
9. Asian Seared Chicken with Stir Fried Green Beans << this is a good January recipe! Healthy and stuff!
8. How to Bake Bacon in the Oven in 12 Minutes << Please, don't fry your bacon anymore! Bake it instead! No mess.
7. The BEST Buttercream Frosting for Sugar Cookies << this is the frosting I put on The Softest Sugar Cookies of Your Life.
6. Nana's Famous Fudge Brownies << This is my husband's grandmother's brownie recipe… it's so rich! It's ridiculously good.
And that's it! Here's to 2018 and more delicious food!!
Be sure to check out the Top 10 Recipes of All Time for The Food Charlatan, I just updated that page.
Here are the Top 5 Recipes of 2016 from The Food Charlatan: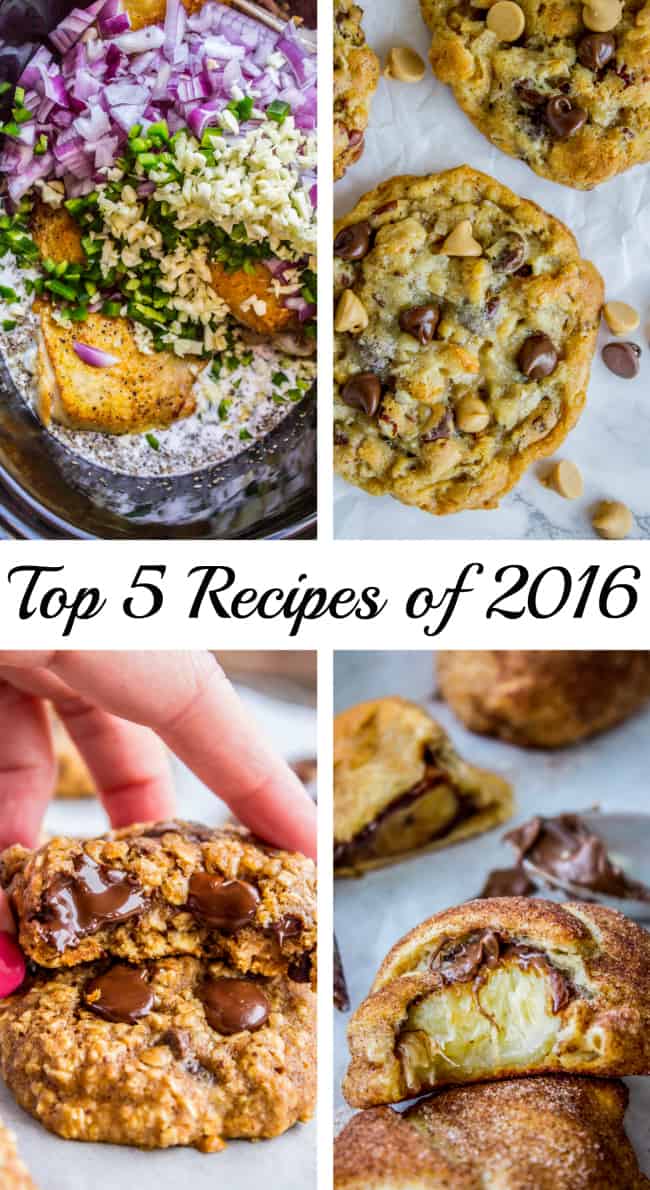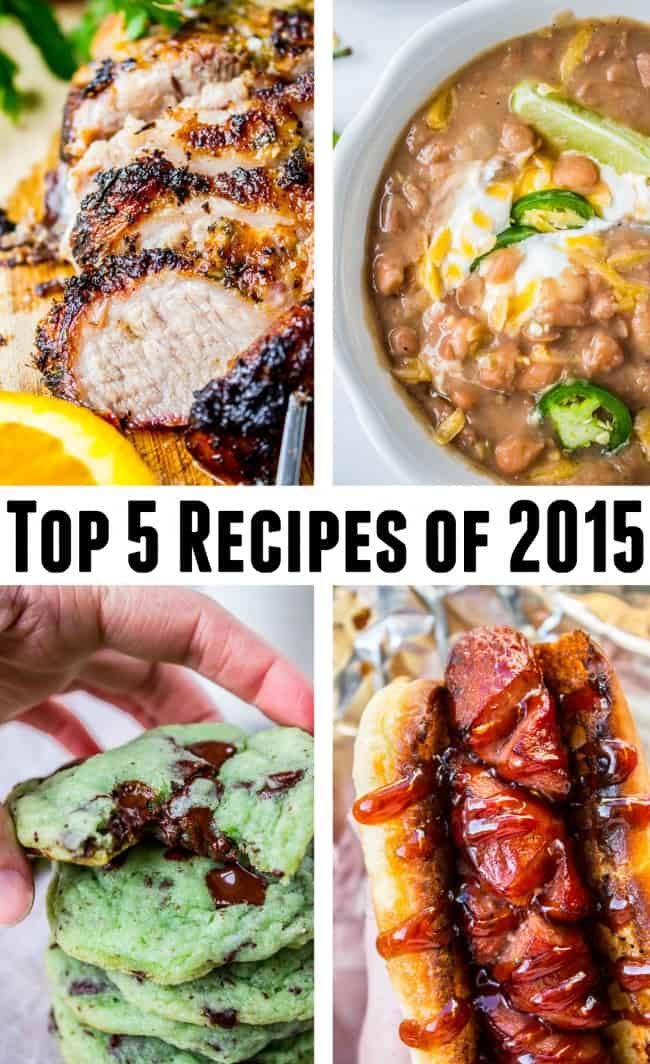 And don't forget the Top 5 Recipes from 2014: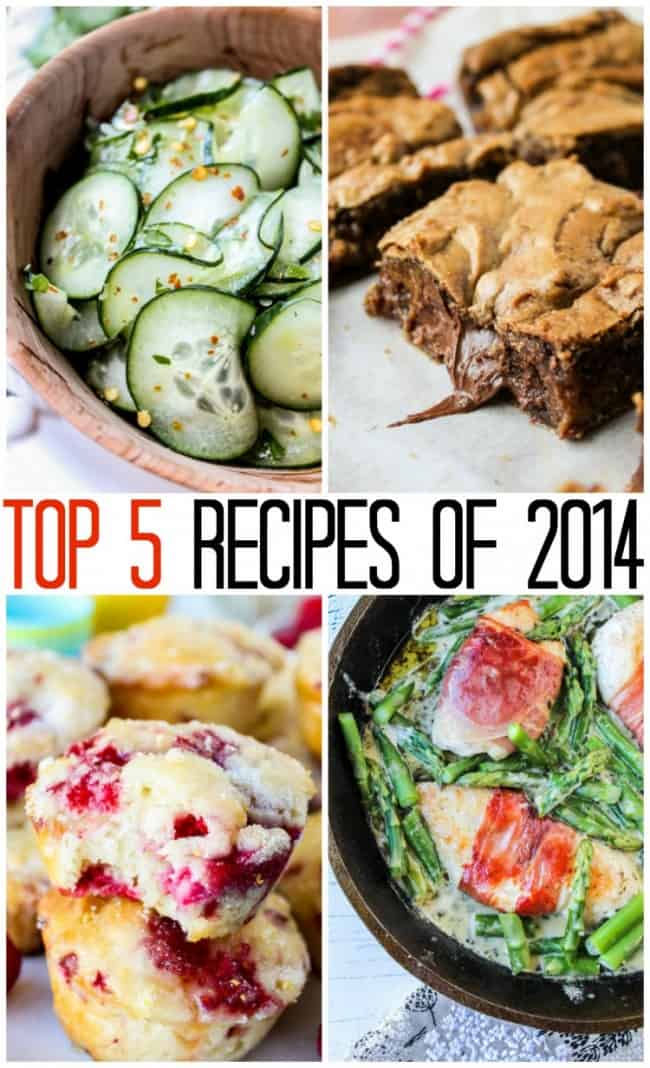 Save
Here are some even earlier Top Recipe posts from The Food Charlatan (like, from The Past. Get ready for some ugly pictures):
Some of my friends have posted their Top Recipes of the Year, check it out:
Most Popular Recipes of 2017 from BellyFull
Top 17 Most Popular Recipes from Cupcakes and Kale Chips
We are a participant in the Amazon Services LLC Associates Program, an affiliate advertising program designed to provide a means for us to earn fees by linking to Amazon.com and affiliated sites.