These pastry-like cookies have yeast in them but no rising. You just have to chill the dough a while, roll in lots of sugar, and twist to get one of the best Swedish Christmas traditions! We make these every year. I love to dip them in hot chocolate!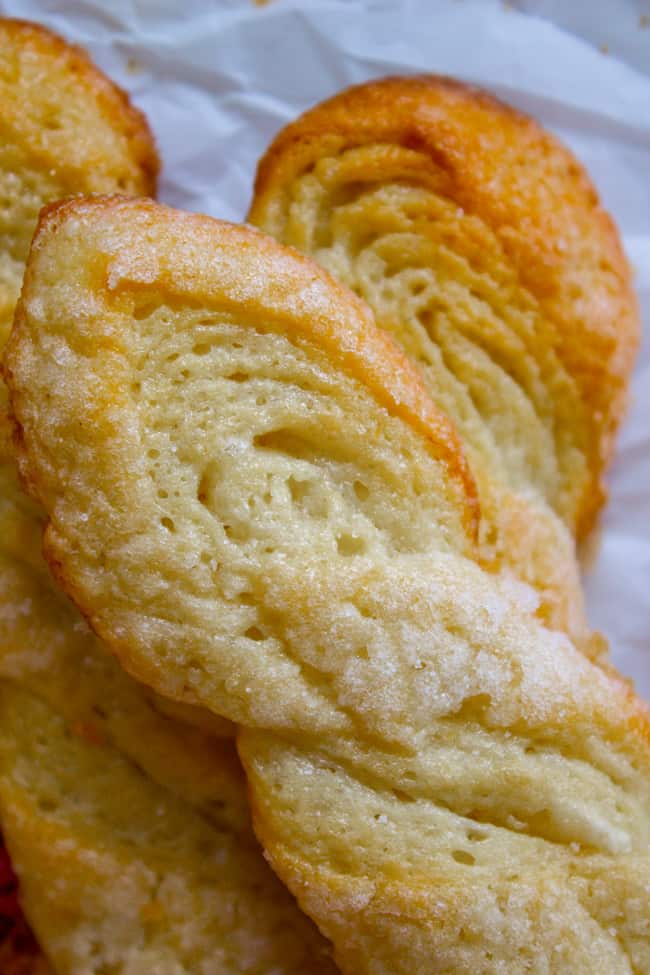 Right after I had the baby, my wonderful amazing mother came and stayed with us for a while to help us cope with the fact that our children officially outnumber us.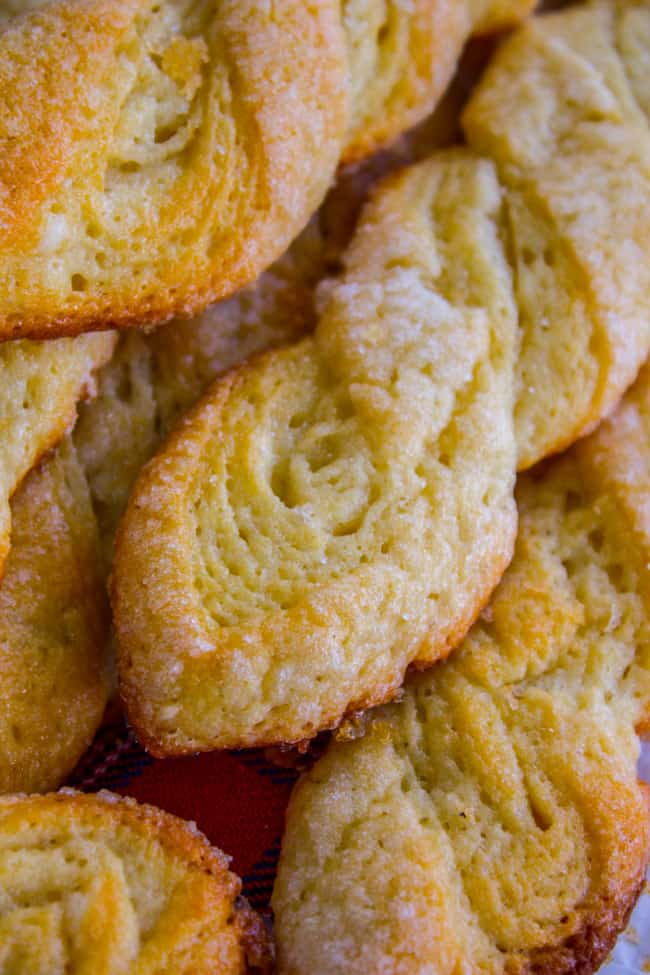 Mom knows that I make Butterscotch Oatmeal for the kids nearly every morning, so she made some too, except that she actually followed the recipe. (I usually only add half the sugar because I don't want my kids to turn into junkies like me.)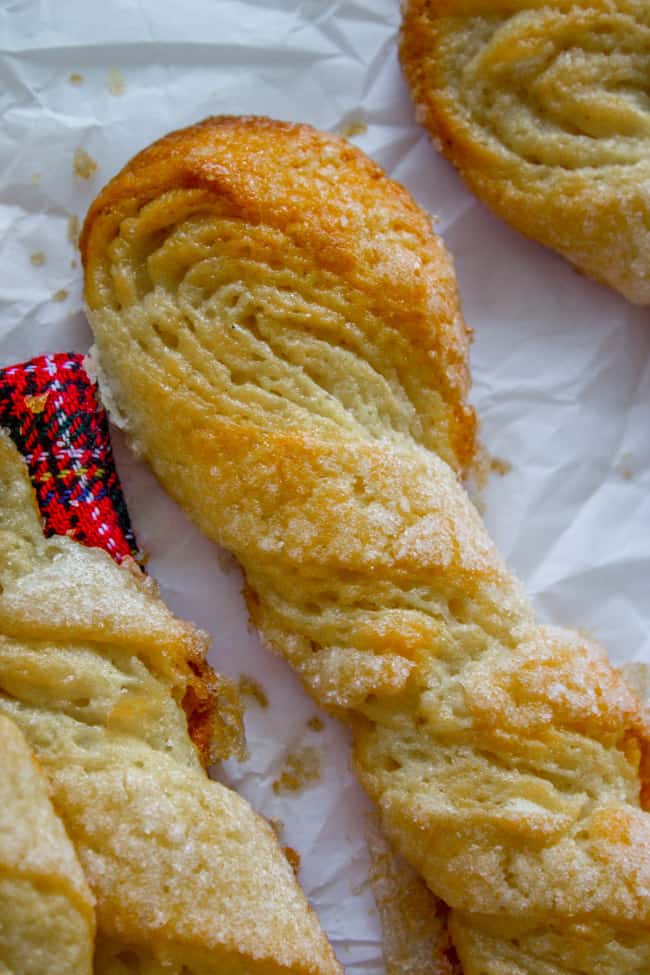 Well Charlotte noticed. "Grandma, this oatmeal is REALLY GOOD. What did you put in this??" I explained to her that Grandma added "too much" sugar. I said, "Do you know why sugar is bad for you?" And she said, "I don't care."
Me neither Charlotte, me neither. But I won't be admitting that to you for as long as I can swing it. Here's hoping we don't die young. And cheers to all your future dental bills.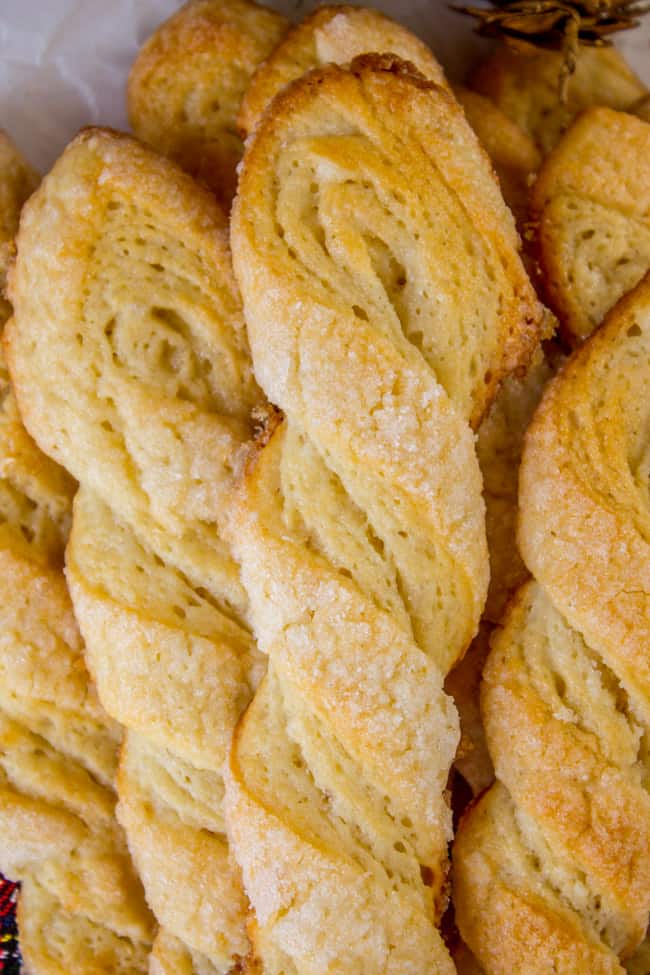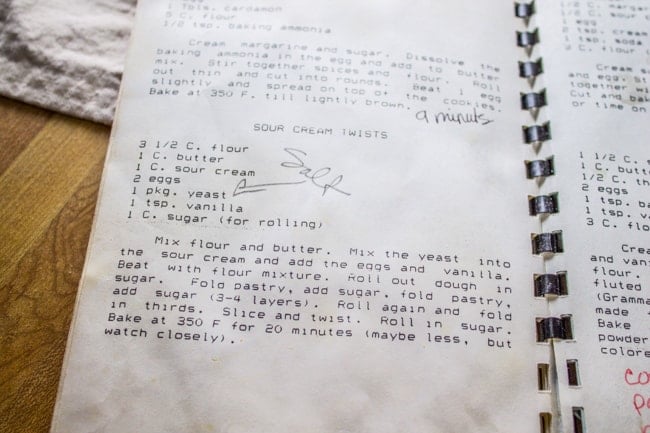 This is the other recipe from Eric's great-grandma Prudy that I promised you guys this year! It's a huge personal favorite of mine. It might be my favorite Prudy recipe, although Butter Pecans are another top contender.

Sour Cream Twists are like a cross between a pastry and a cookie. There is yeast in the dough, but you don't need to let them do a traditional rise. You just chill the dough for a while and let the yeast work some yeasty magic.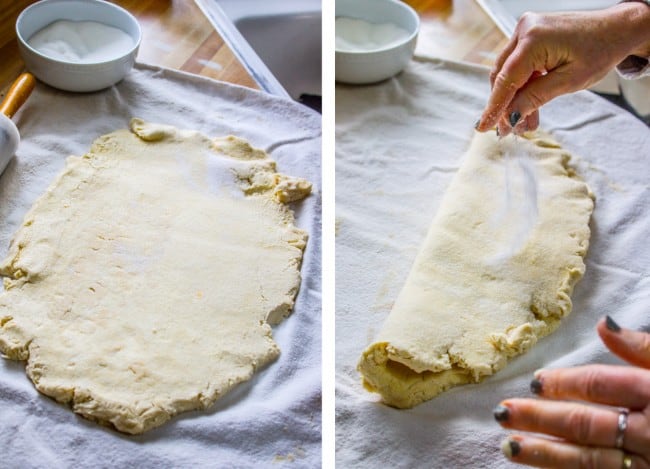 One of the first times my mother-in-law Kris made this recipe, years after Prudy had passed away, she couldn't decide if the "sour cream" called for in the recipe was sour cream that we buy in a tub, or regular heavy cream that had gone sour. She decided to use the tub kind and it worked out great, but sometime I want to try it with sour heavy cream. I wonder how much it would change the result.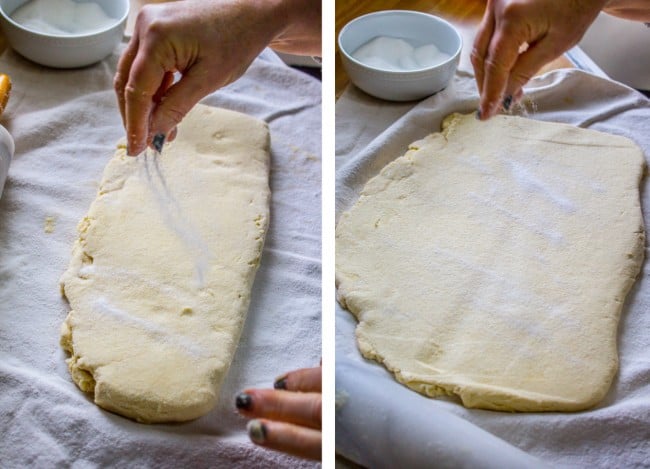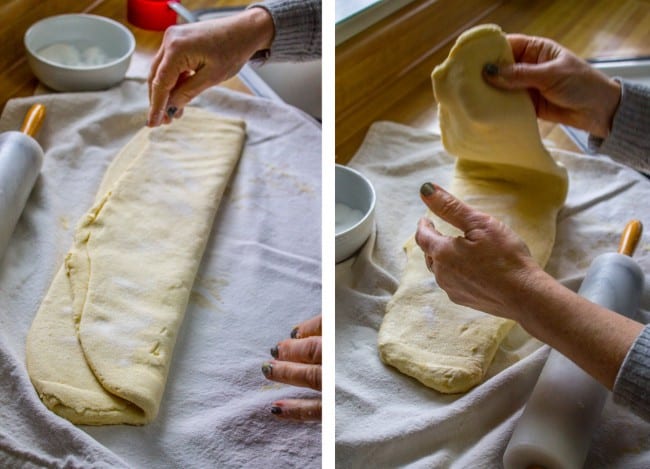 The other different thing about this recipe is that there is no sugar mixed in the dough; instead you roll and fold the dough in sugar several times, which makes tiny delicate layers.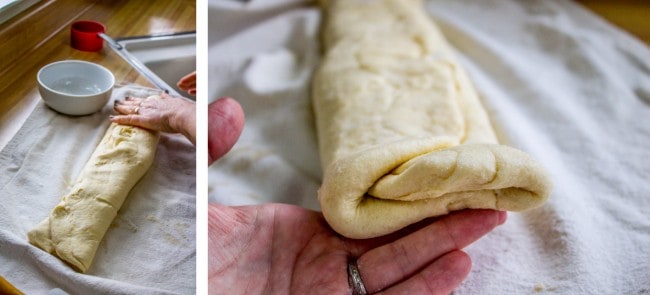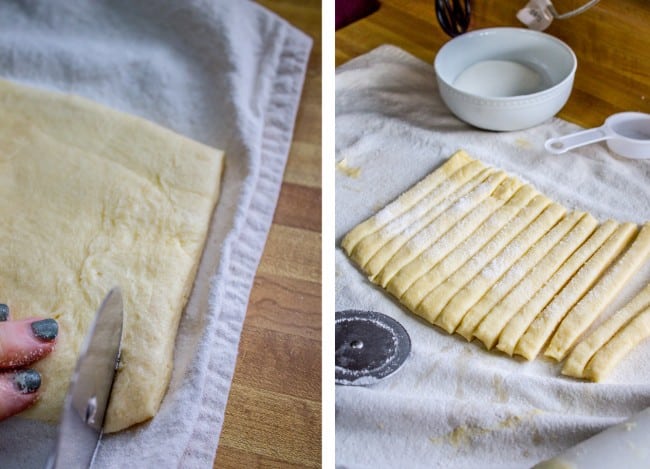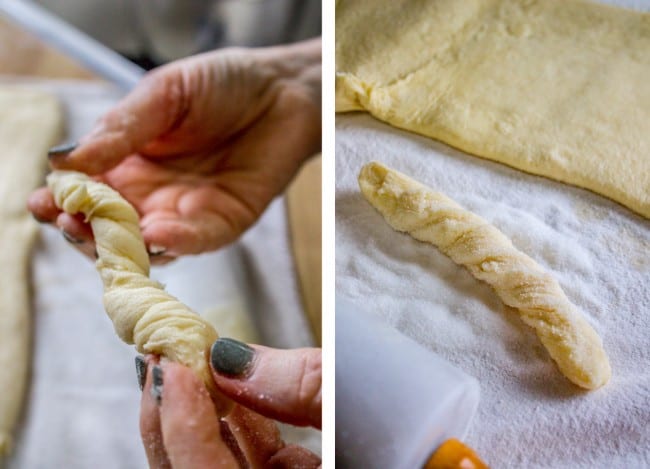 Then once you've shaped the twists, you roll them in sugar before baking. When you bake them the the sugar gets crusty around the edges and crystalizes a little bit, giving them just the right amount of crunch on the edges while still having a tender, yeasty center.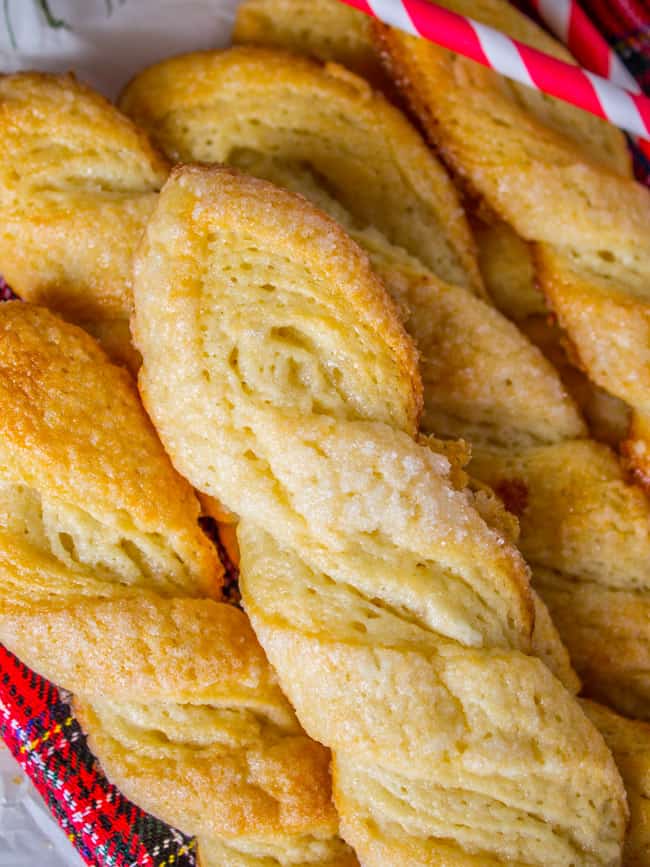 They are sweet but not overwhelming. They are seriously the best thing that will ever be dipped in your hot chocolate! These would be great to leave out for Santa, or even to snack on for breakfast while opening stockings!
Facebook | Pinterest | Instagram | Twitter

Swedish Sour Cream Twists (Layered Yeast Cookies)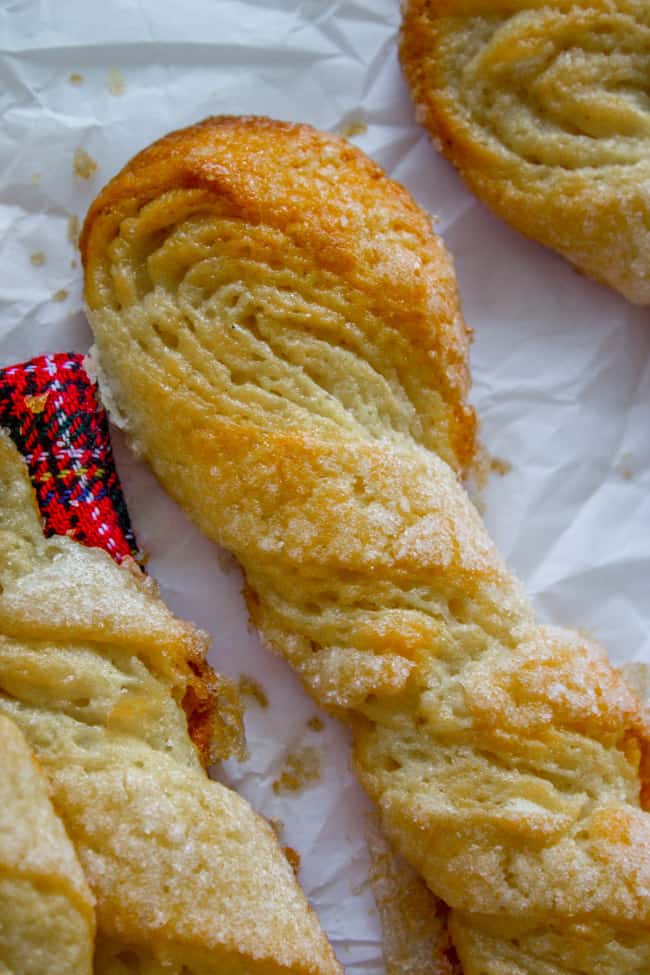 These pastry-like cookies have yeast in them but no rising. You just have to chill the dough a while, roll in lots of sugar, and twist to get one of the best Swedish Christmas traditions! We make these every year. I love to dip them in hot chocolate!
Ingredients
1

cup

salted butter

,

softened (2 sticks)

3 & 1/2

cups

flour

,

spooned and leveled

1

tablespoon

yeast

1

cup

full-fat sour cream

2

large

eggs

1/2

teaspoon

kosher salt

1

teaspoon

vanilla

1 & 1/4

cups

white sugar

,

for rolling out dough, plus more

1/2

cup

white sugar

,

for rolling twists in
Instructions
In a large bowl or stand mixer, beat the butter until light and fluffy. Add the flour and beat well.

In another medium bowl, stir the yeast into the sour cream.

Beat in the eggs, salt, and vanilla.

Beat the sour cream mixture into the flour mixture until combined. The dough will be very sticky.

Cover the bowl and let chill in the fridge for 2 hours or overnight. It's easier to manage the dough when it's cold, and it gives the yeast a chance to develop.

Sprinkle a generous handful of the 1 and 1/4 cups sugar onto a work surface. I used a pastry cloth, or a silpat would work well too. If you roll out on the countertop you will need quite a bit of sugar since the dough is so sticky.

Scrape the dough on top of the sugar, sprinkle some more on top, and use your hands to pat it down. Roll it into a rectangle with a rolling pin. See photos.

Sprinkle the rolled dough with more sugar. Don't be stingy! Use a lot so that it doesn't stick, you may need more than the 1 and 1/4 cup called for.

Fold the dough in half, sprinkle the top with sugar, and roll out into another rectangle. Repeat this sugaring, folding, and rolling, process 3-4 times, until the sugar is gone.

The final time you roll the dough in a rectangle, sprinkle with sugar, then fold the dough in thirds like a business envelope (add sugar in between layers).

Roll into a long strip, about 4-5 inches by 22-24 inches. See photos.

Use a pizza cutter to slice the dough into strips about 1/2 inch wide. (Each strip should be about 1/2 inch by 4-5 inches).

Use your fingers to twist each strip, then roll generously in 1/2 cup sugar. Place on the prepared baking sheets spaced about 2 inches apart.

Repeat with the remaining strips of dough.

Bake at 350 for about 17-20 minutes or until lightly browned on the edges. If you think you will like them extra crispy for coffee-dipping, leave them in a couple minutes longer.

The recipe makes 36-40 twists, depending on how you long you made the twists.

Serve with hot chocolate! It's so good!!
Nutrition
Serving:
1
twist
|
Calories:
144
kcal
|
Carbohydrates:
19
g
|
Protein:
2
g
|
Fat:
7
g
|
Saturated Fat:
4
g
|
Polyunsaturated Fat:
1
g
|
Monounsaturated Fat:
2
g
|
Trans Fat:
1
g
|
Cholesterol:
27
mg
|
Sodium:
87
mg
|
Potassium:
29
mg
|
Fiber:
1
g
|
Sugar:
10
g
|
Vitamin A:
212
IU
|
Vitamin C:
1
mg
|
Calcium:
12
mg
|
Iron:
1
mg
Here are some other Swedish cookie recipes from Gramma Prudy that you will love!
Butter Pecans << 6 ingredients to heaven.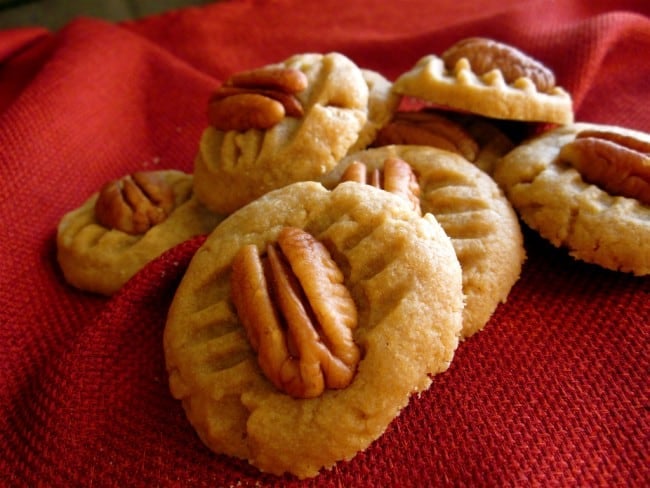 Crispy Swedish Cardamom Cookies << if you love cardamom, you will love these!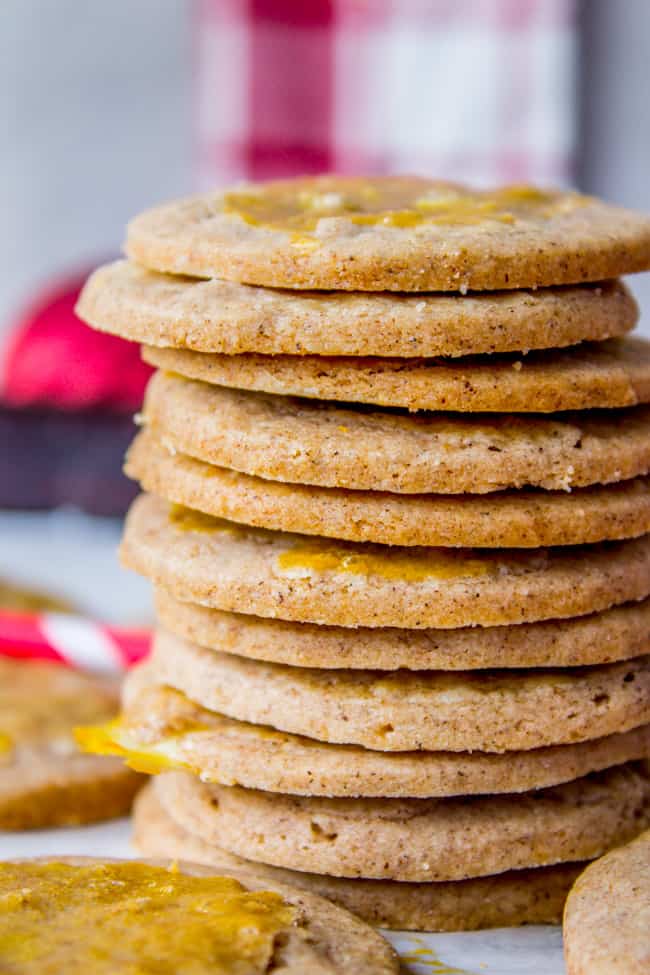 Grandma Prudy's Classic Gingersnaps << sooo good with milk.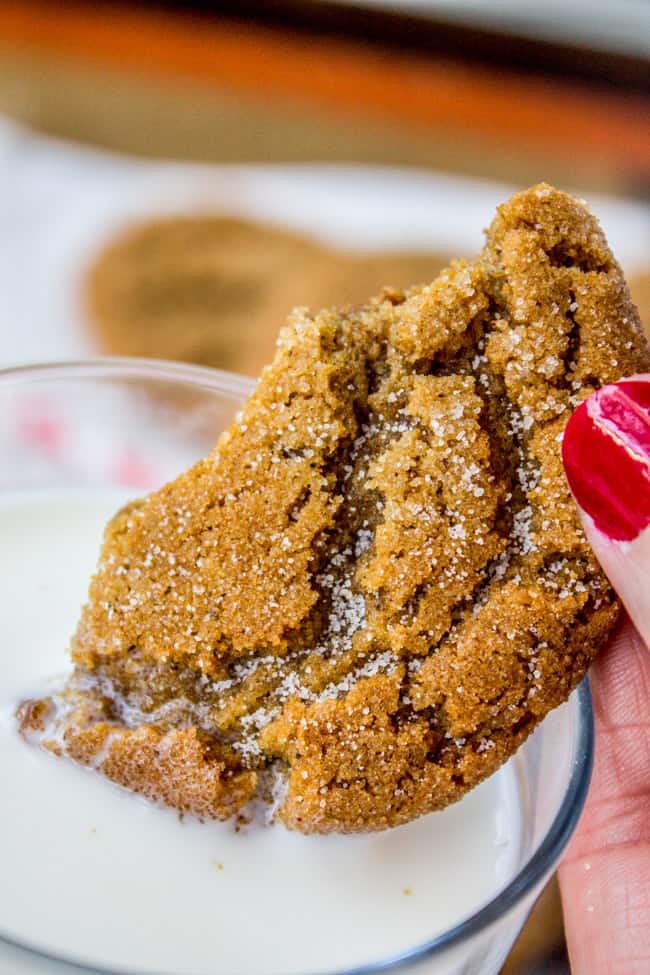 I found some similar recipes, check it out:
German Sour Cream Twist Cookies from Little Family Adventure
Twisted Cookies Rolled in Sugar from Cook and Be Merry
Renee's Sour Cream Twists from Tori Avey
This post has affiliate sales links.