Nothing is as stressful and exciting as zucchini season!! If you've got zucchini coming out of your garden faster than you can say guitar-sized squash, here are some of my favorite ways to eat this wildly abundant summer vegetable without ever getting tired of it. From zucchini bread to zoodles to side dishes and everything in between, you are going to love these zucchini recipes!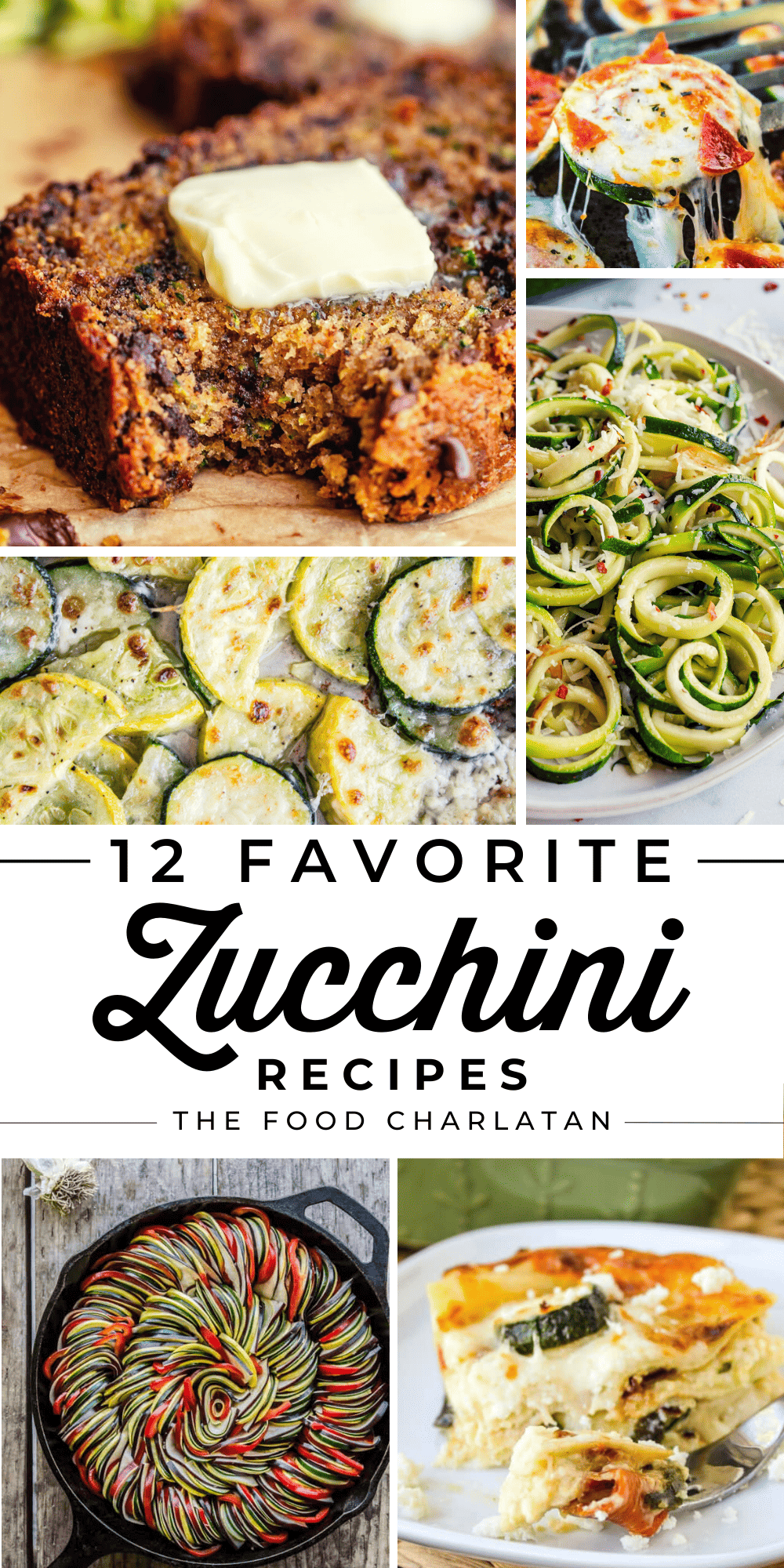 I love that God gave us one garden freebie.
He's like, here you go guys, one veggie even idiot gardeners can grow successfully. 🙋‍♀️
Every time Eric and I plant a garden, we end up spending $80 on new hose lines and fertilizer and everything else, and 2 months later are rewarded with 1 scrawny jalapeno that we could have bought for 15 cents.
But it's true that whenever we plant zucchini, we end up with a decent crop. Here's what I like to do with my zucchini bounty! Zucchini bread is first of course (I'm not a heathen) but keep scrolling, there are some good main dish and side dish ideas!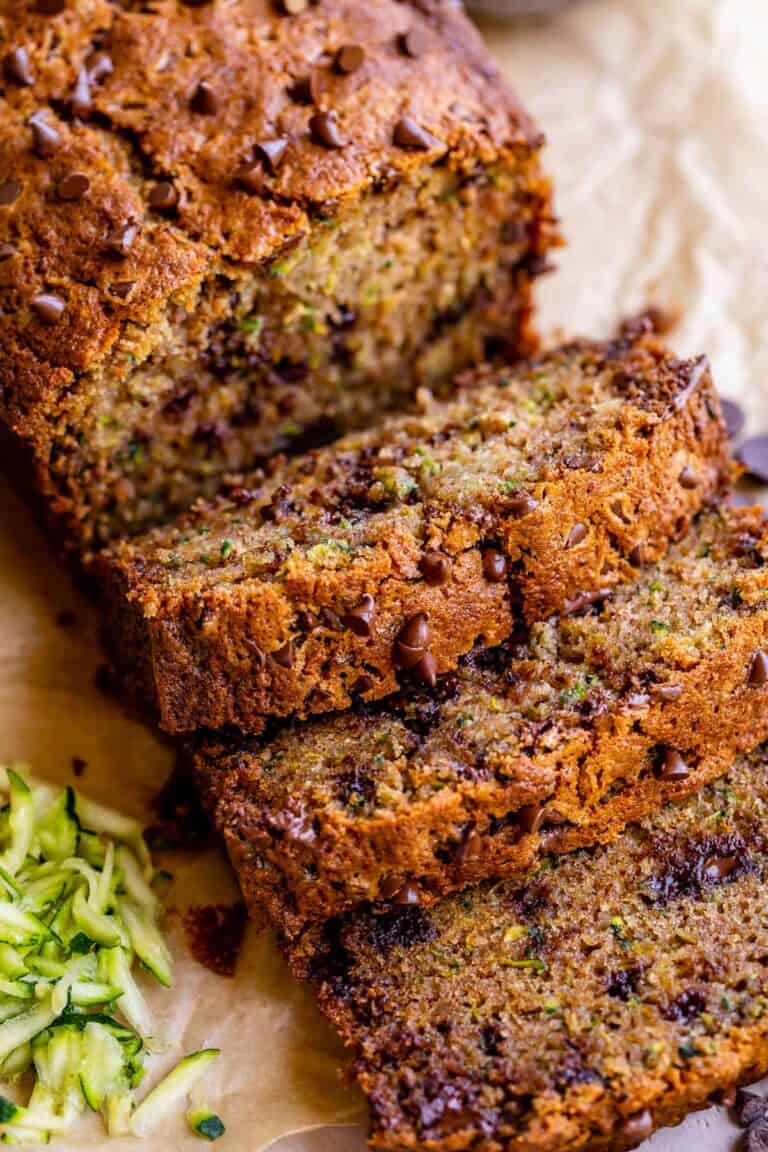 Everybody's favorite way to eat zucchini! I love this recipe because it's not gummy. You've had the gummy bread, right? Say no.
Randy, can I be your neighbor please??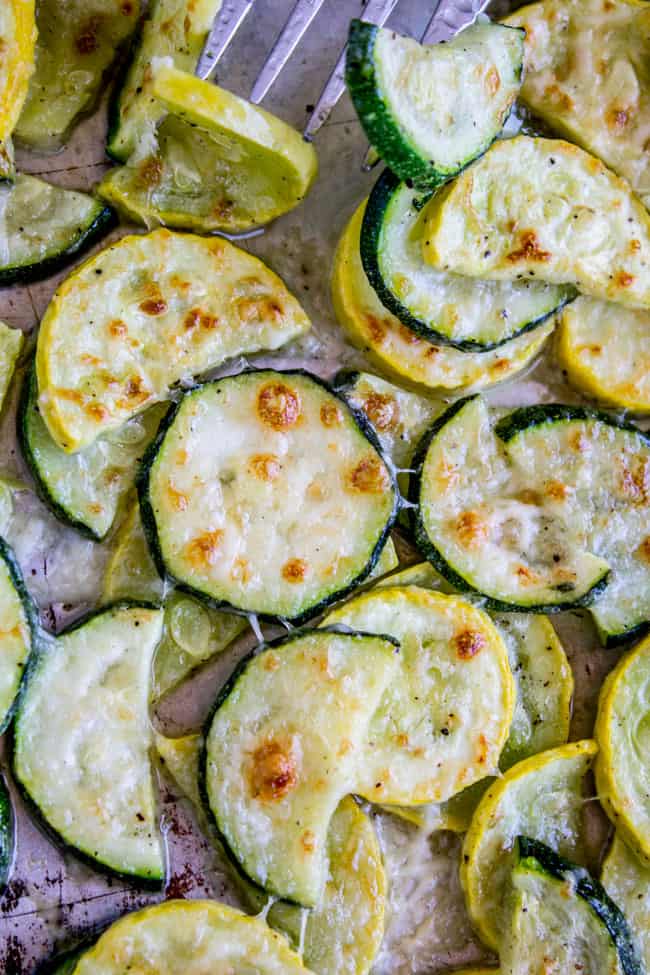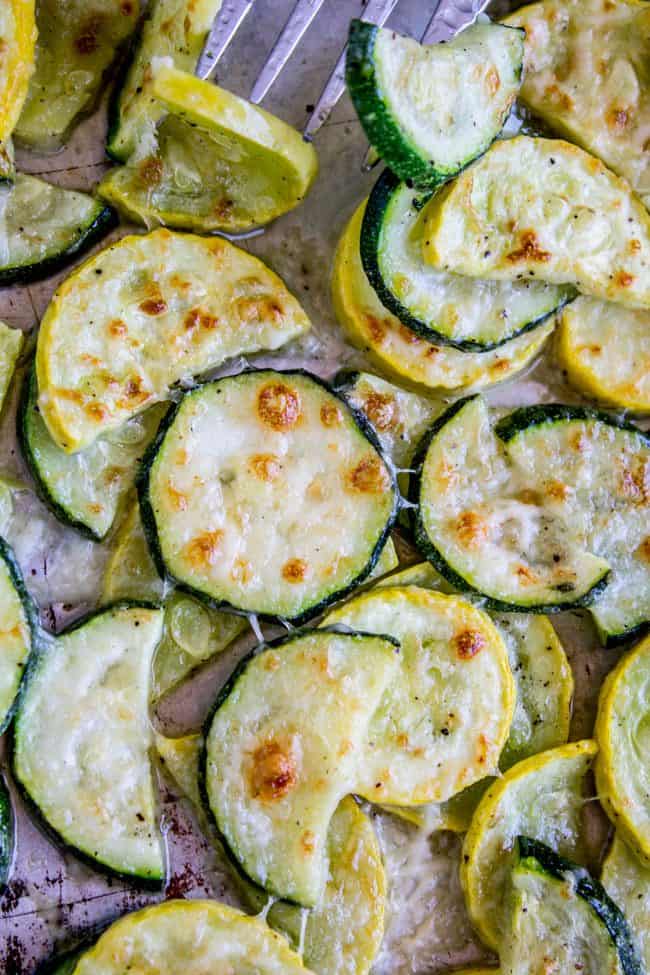 This isn't one of those recipes that promises to help you use up your produce, then only uses a half cup. It's alllll zucchini (and/or yellow squash depending on what you planted).
This recipe is from my cousin Lani, she threw it together one day while absent-mindedly making dinner while we chatted; she didn't know I was taking meticulous notes. "And then WHAT with the parmesan, now??" Yes please, pile it on and crisssspp.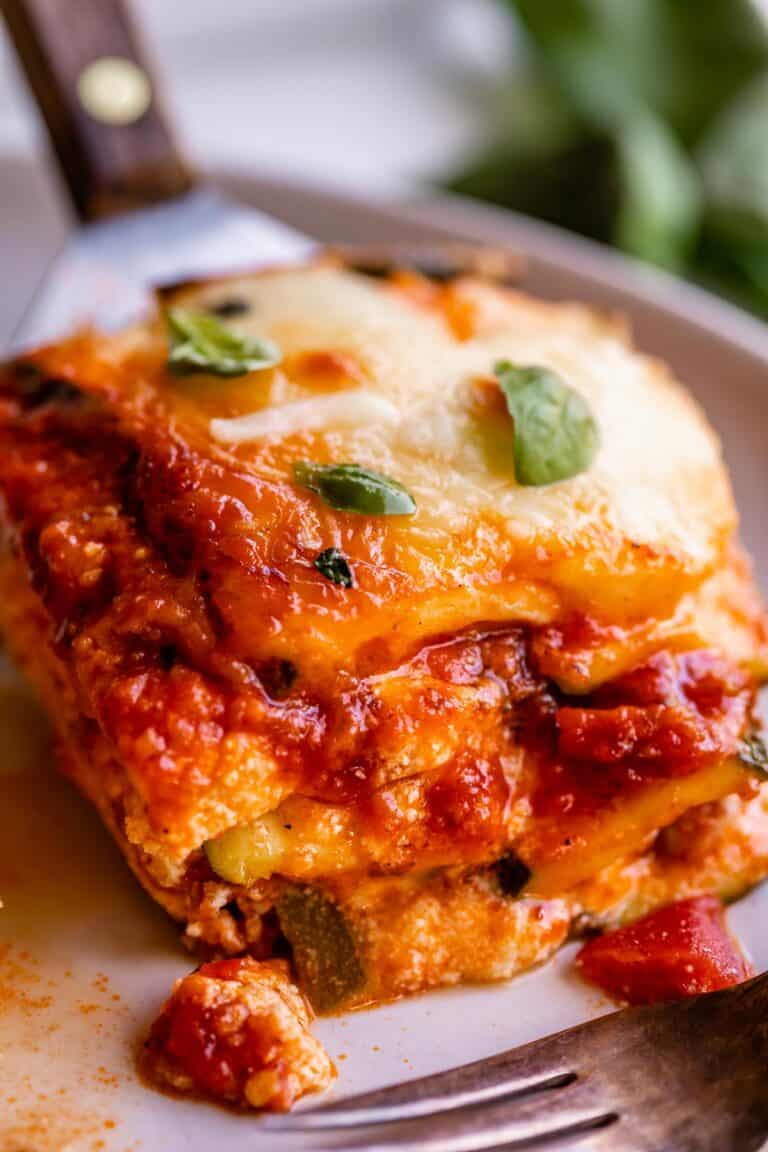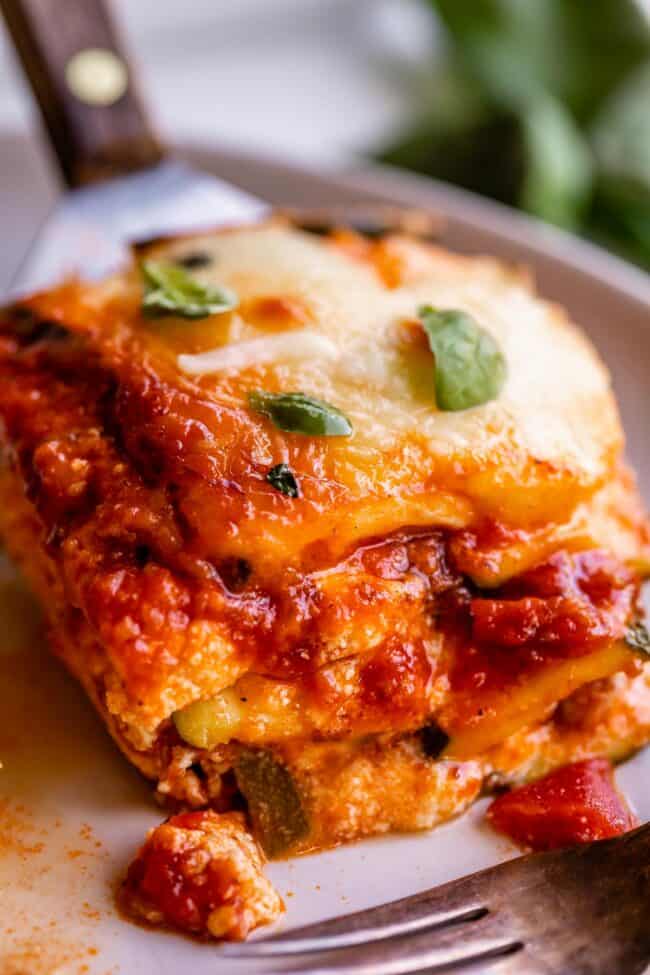 Low carbin' it? You can have your lasagna and eat it too. Just sub zucchini for the noodles and okay okay, increase the ricotta by way-more-than-normal, because hello you're not even eating any carby noodles, you deserve some cheese.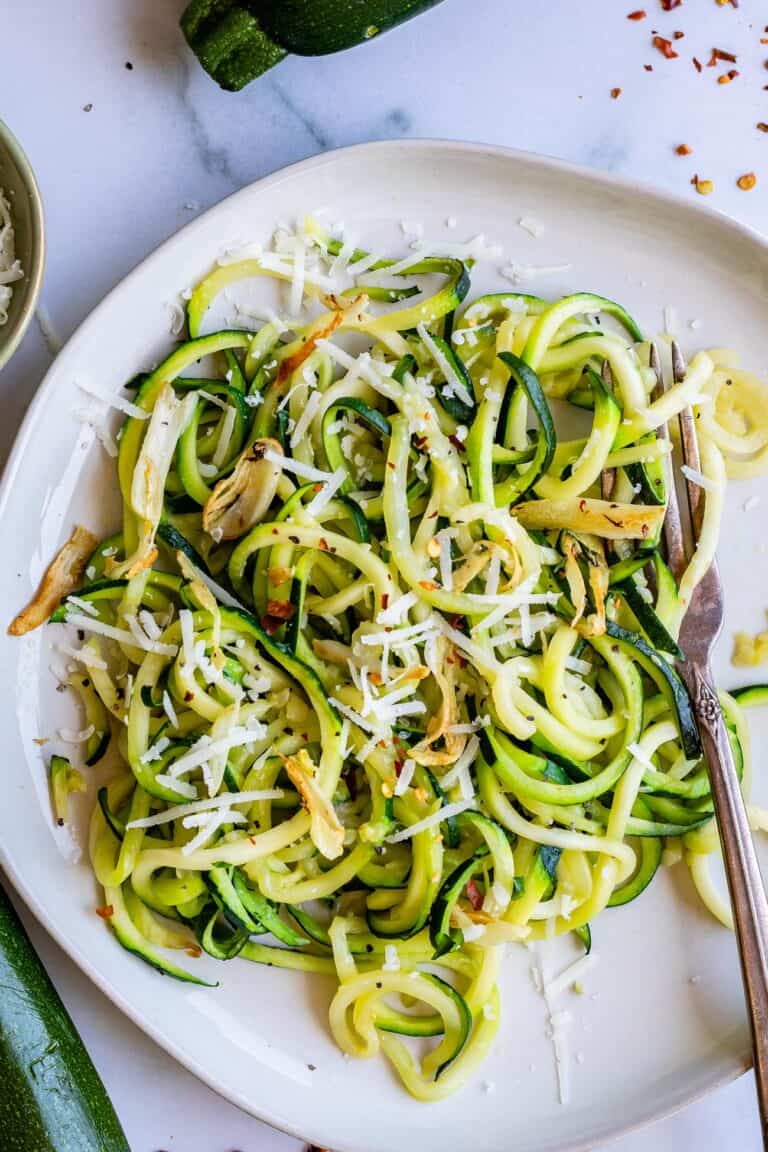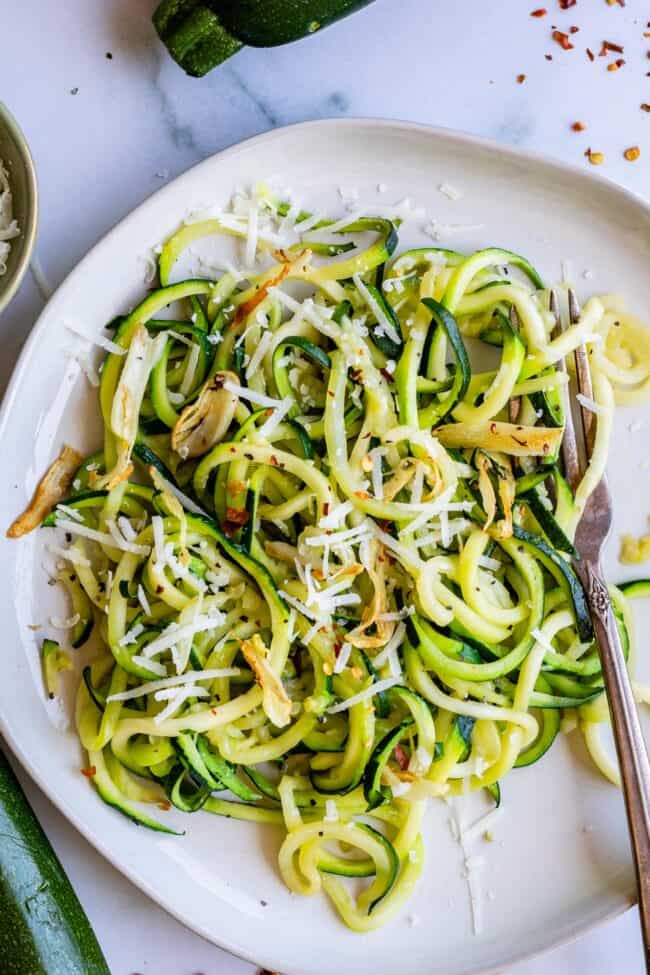 Don't own a spiralizer (or got rid of yours in a wild Marie Kondo decluttering session)? It's ok, I got you! I'll show you how to make "zoodles" aka zucchini noodles without one, in multiple ways, AND I'll show you how to make sure they don't get limp, gross, and soggy.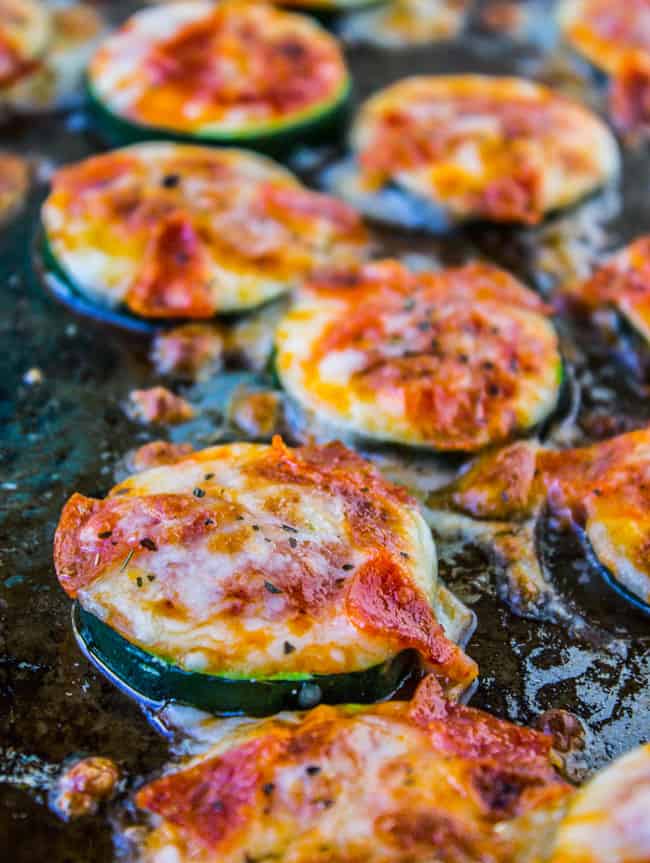 I found this recipe buried in my grandma's files and was intrigued, then quickly became obsessed. All the pizza, none of the bread? What??
Reader Bets commented, "I've been eating these Zucchini Pizza Bites for months now. Often I just slice the zucchini, drop some pizza sauce then some cheese – then bake in the Toaster Oven. Works great if you just want a snack – or a meal. I've put meat on before – but just prefer the sauce & cheese only. I've also started putting the zucchini in a corningware dish, putting more pizza sauce & cheese – then baking in the Toaster Oven." So many ways to zucchini your pizza!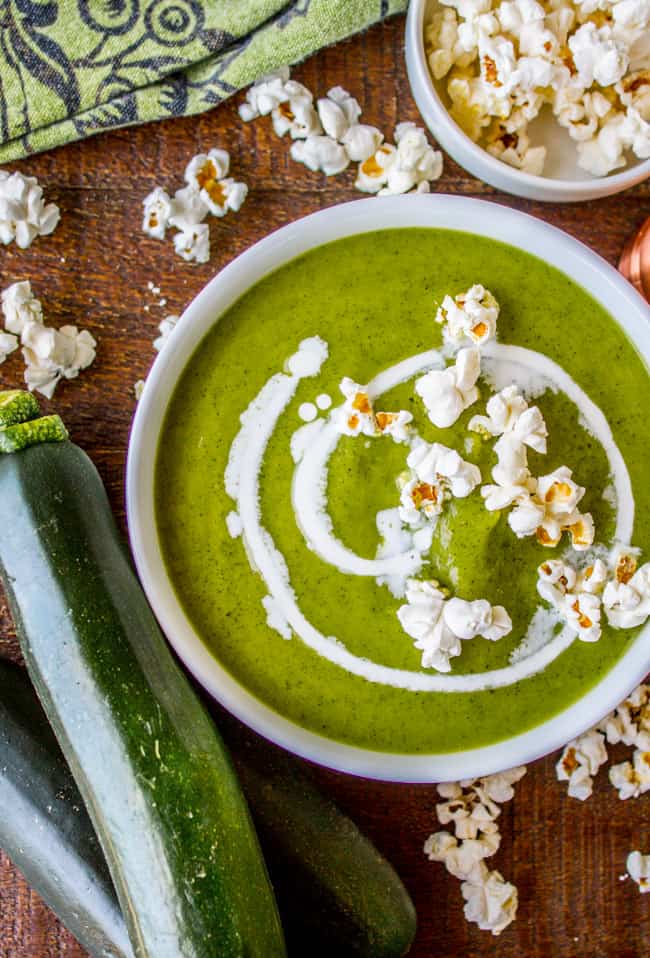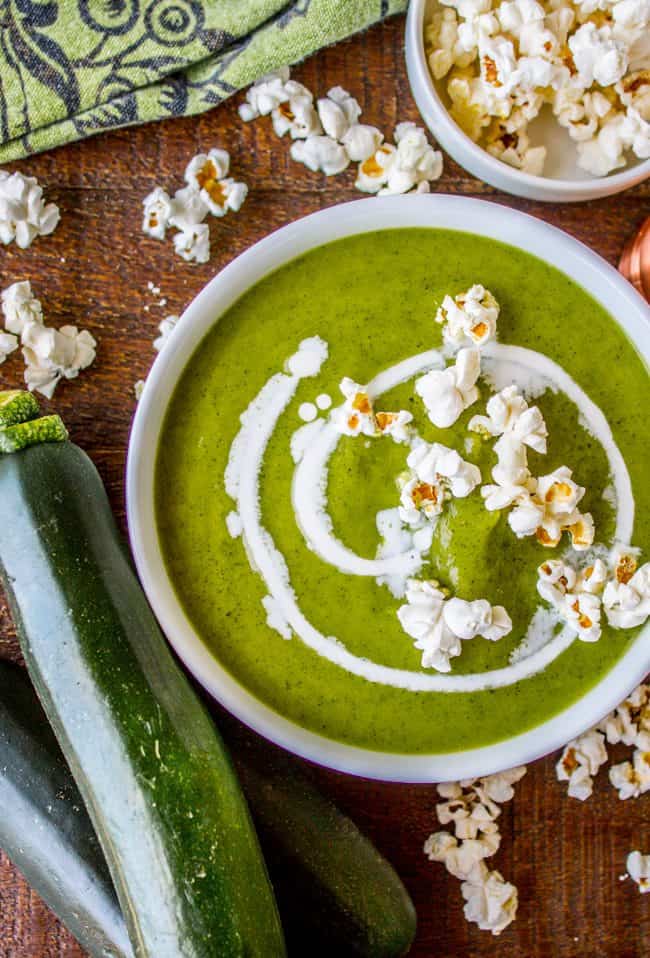 Okay hear me out guys, have you ever garnished your soup with popcorn? Why is this not more of a thing? It's just like crunchy croutons, but fun and unique! My sister lived in Ecuador for a while and said they serve pureed soup with popcorn all the time. I love it!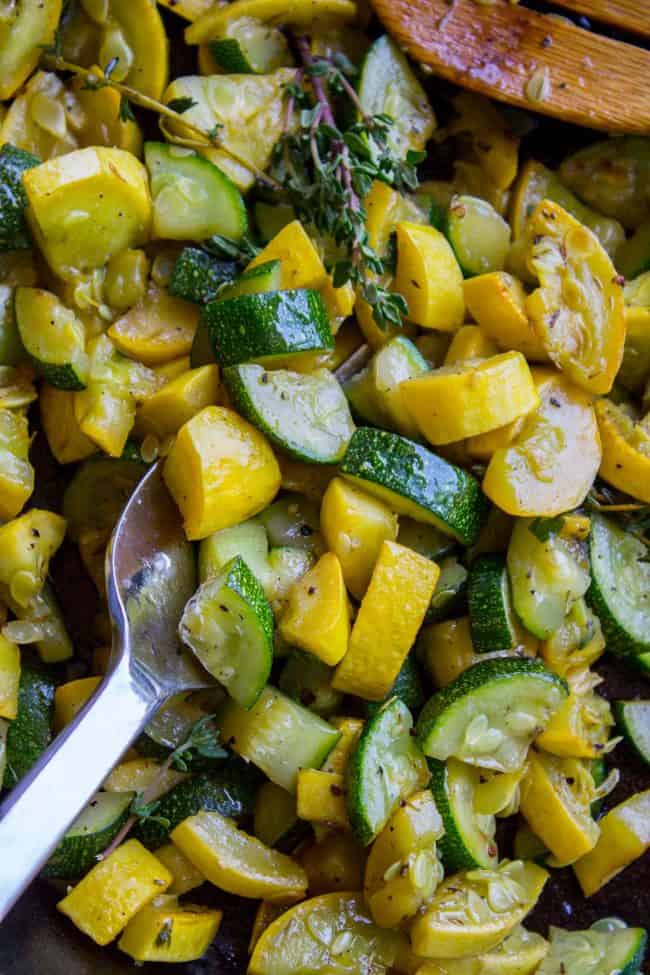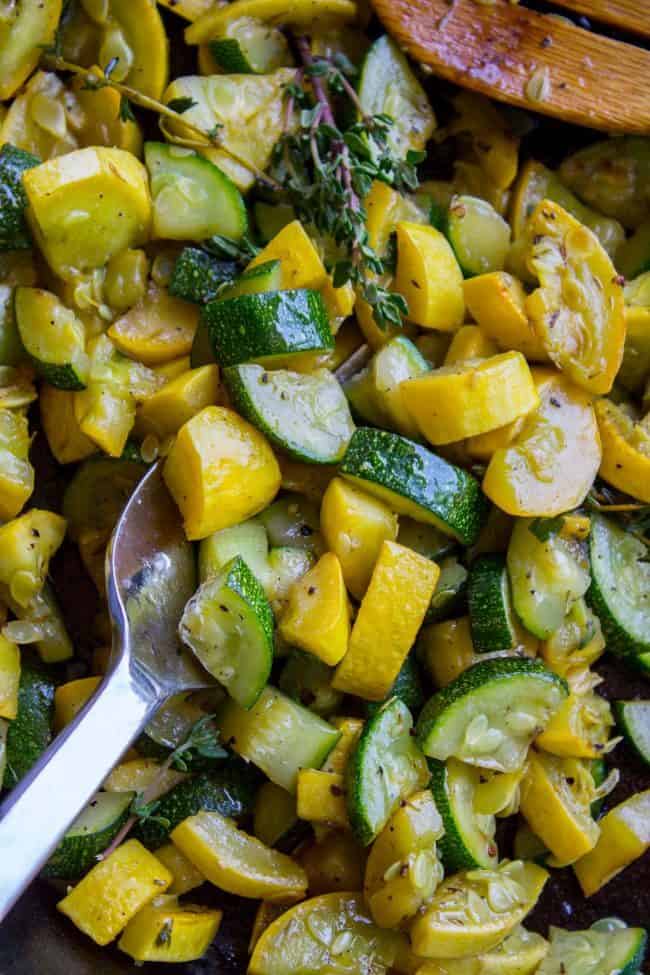 Why make things complicated? This easy dish is the perfect veggie side dish and uses up lots of that zucchini sitting on the counter. Adding fresh thyme makes it special. Bumper crop beware, I'm serving you this way with every meal until you're gone! Zucchini and squash recipes FTW!!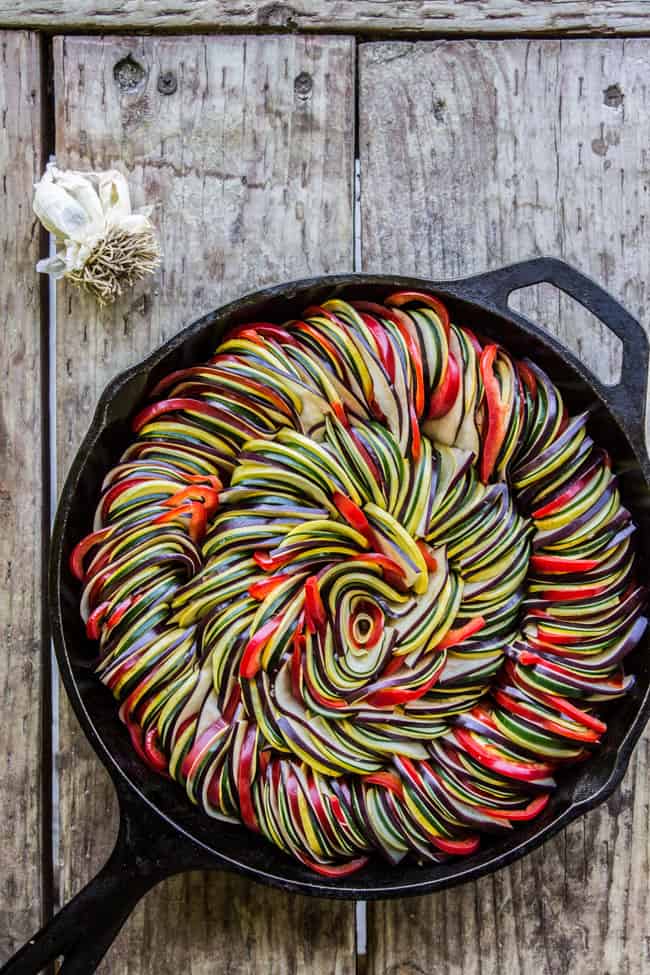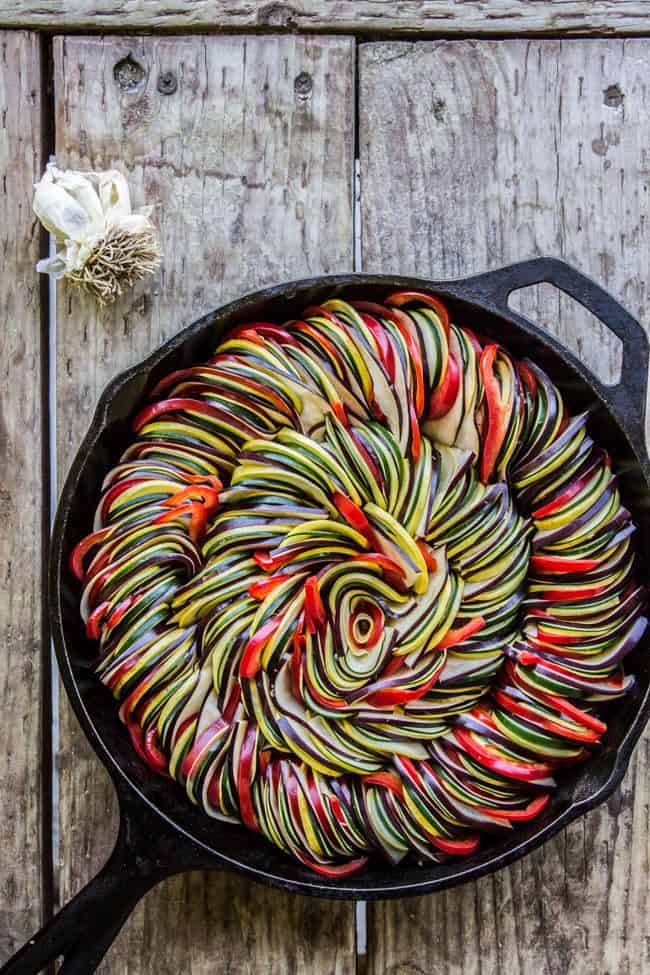 You've seen the movie, now make the meal! No rat under your chef's hat required. If you happen to have bell peppers, onions, or eggplants in your garden, you can use those too!
No one can resist this dish, it's just too pretty not to love.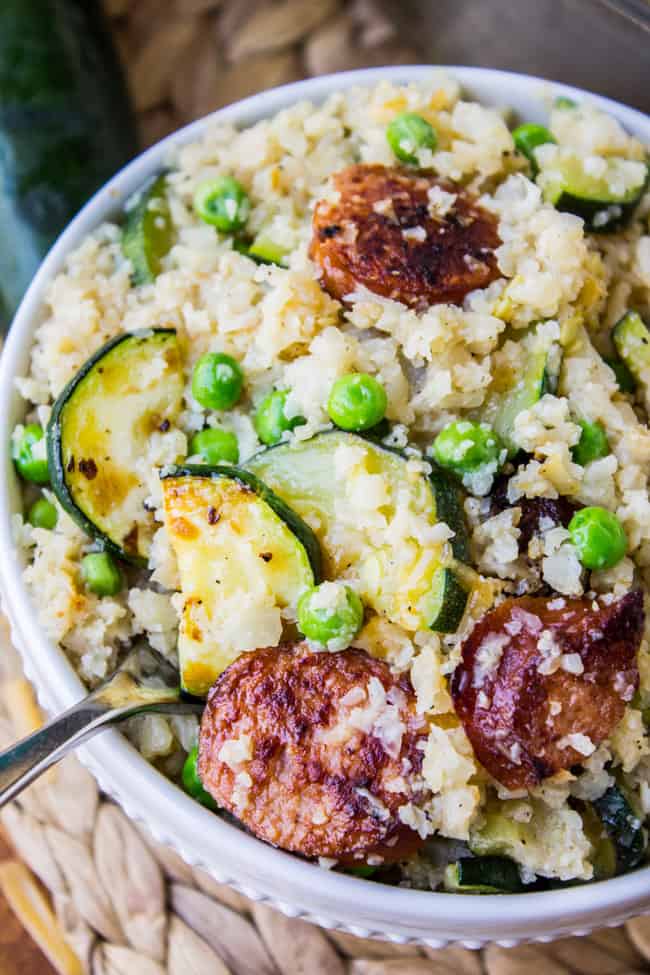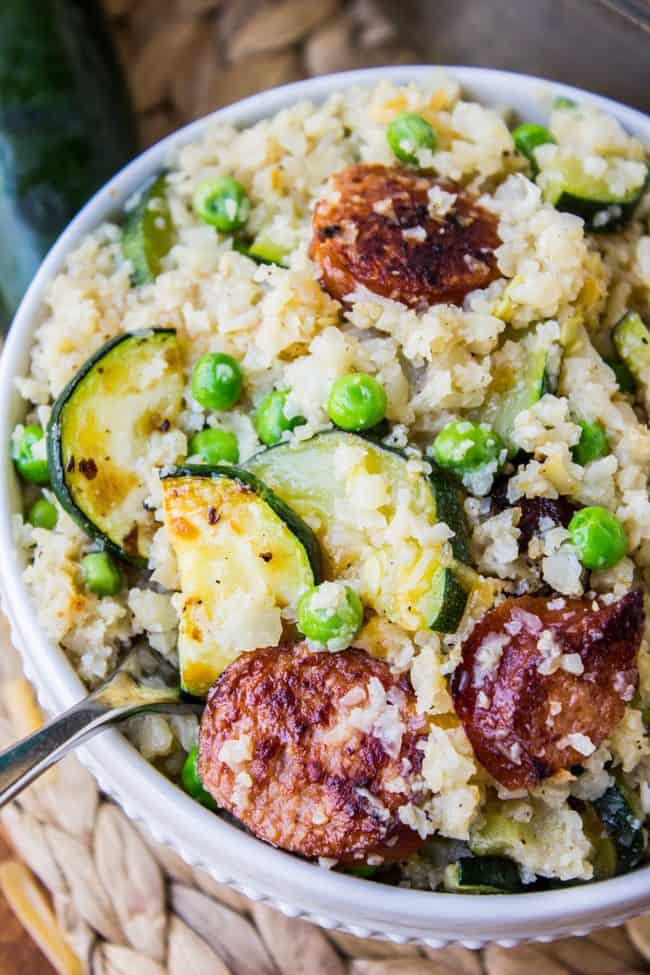 Another low-carb favorite of mine with so much flavor! I make this for my family all the time. It's packed full of veggies and protein and it's so easy to throw together.
Angela says "I made this tonight. My husband HATES cauliflower so I just called it vegetable rice. I fessed up when he was on his third plateful. Plus! This is a great make ahead, freeze, then heat in a skillet meal." HA! I love you, Angela!!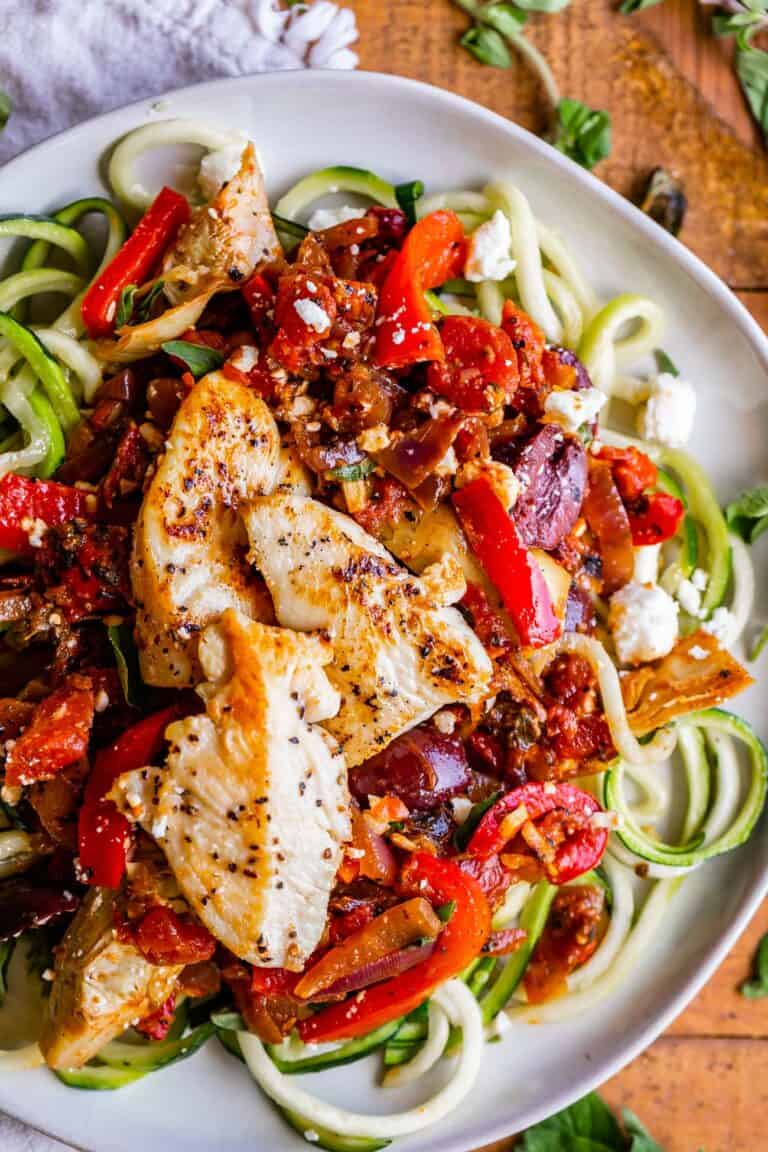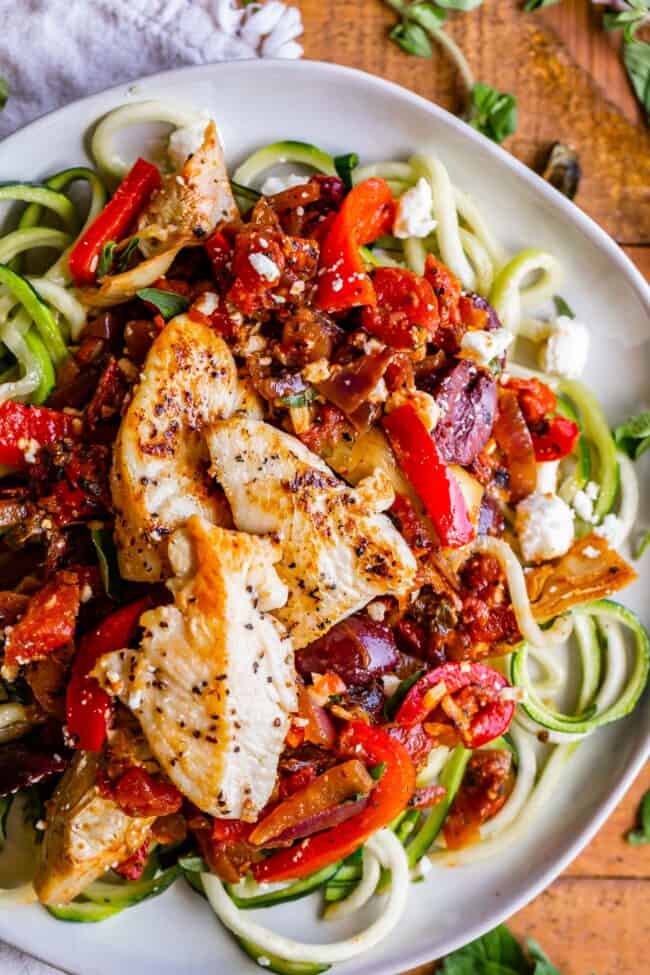 I taught you to make zoodles without a spiralizer – now let's Greek things up! If you have tomatoes and bell peppers from your garden too, this is going to be a real garden-buster. I love how easy it is to throw this meal together and be eating super healthy in no time. Of course you COULD make it with pasta, but why do that when you've got all that zucchini on hand?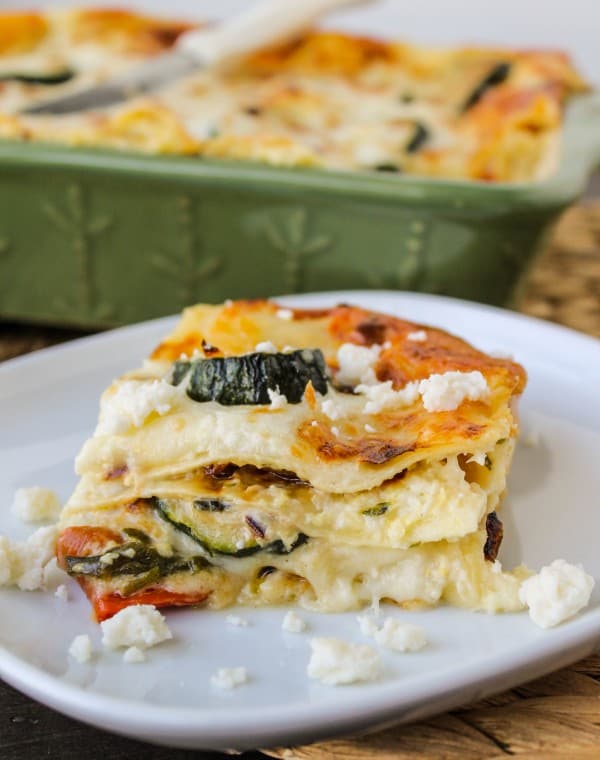 This is my go-to recipe when I'm feeding someone vegetarian and I want to impress. The roasted poblanos, the corn sauce, the cheese! It's so good! If you've grown fresh poblano peppers, this is a two-for-one garden delight. And if you've never tried cooking with poblanos, today is the first day of the rest of your life! I'm telling you, don't skip this one.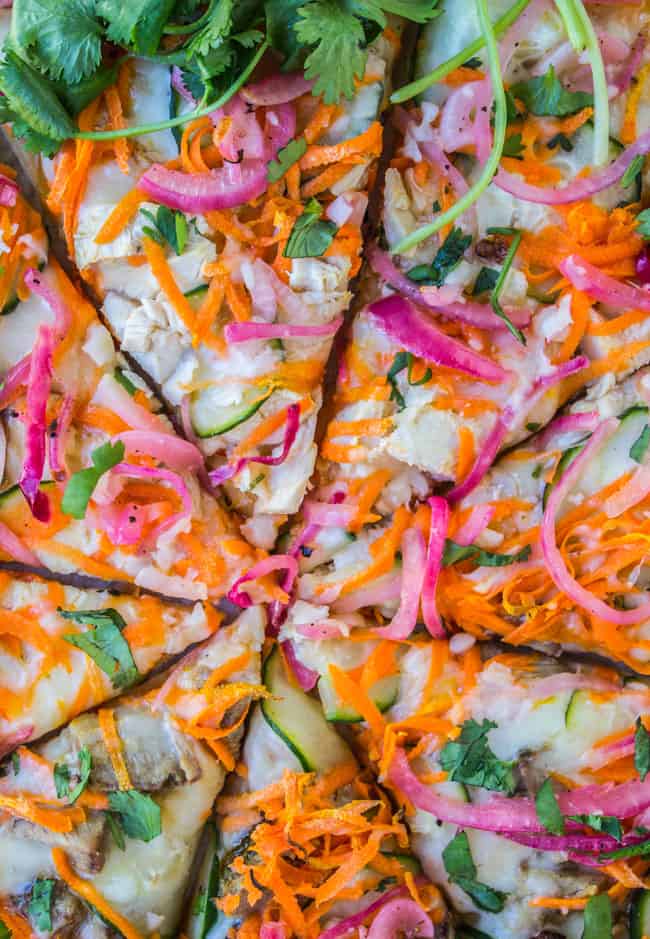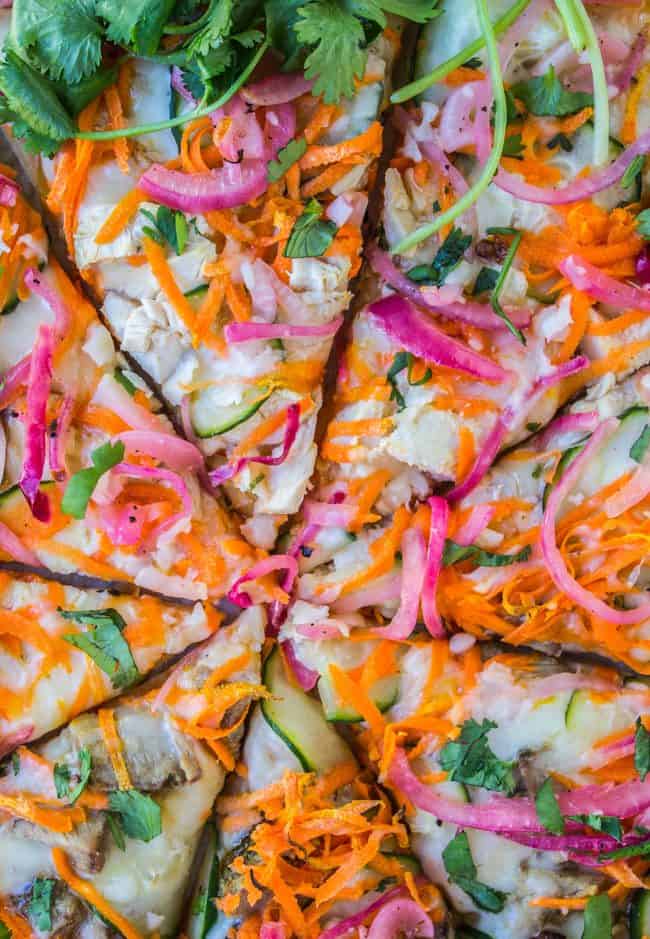 Here's my recreation of the beloved pie served at California Pizza Kitchen. I love pizza with an unexpected twist, hello zucchini and pickled onions! Yum. It's so colorful and fresh with all the veggies. I think I'm going to start adding thinly shredded carrots to every pizza I ever make. Do you think my kids will notice??
Now go forth and zucchini! Good luck managing your crop and let me know which recipes you try!