What dads don't want: ties, cufflinks, and keychains. What dads do want: absolutely everything on this list of Father's Day recipes, starting with the cinnamon rolls and ending with the steak. There's something here for every dad!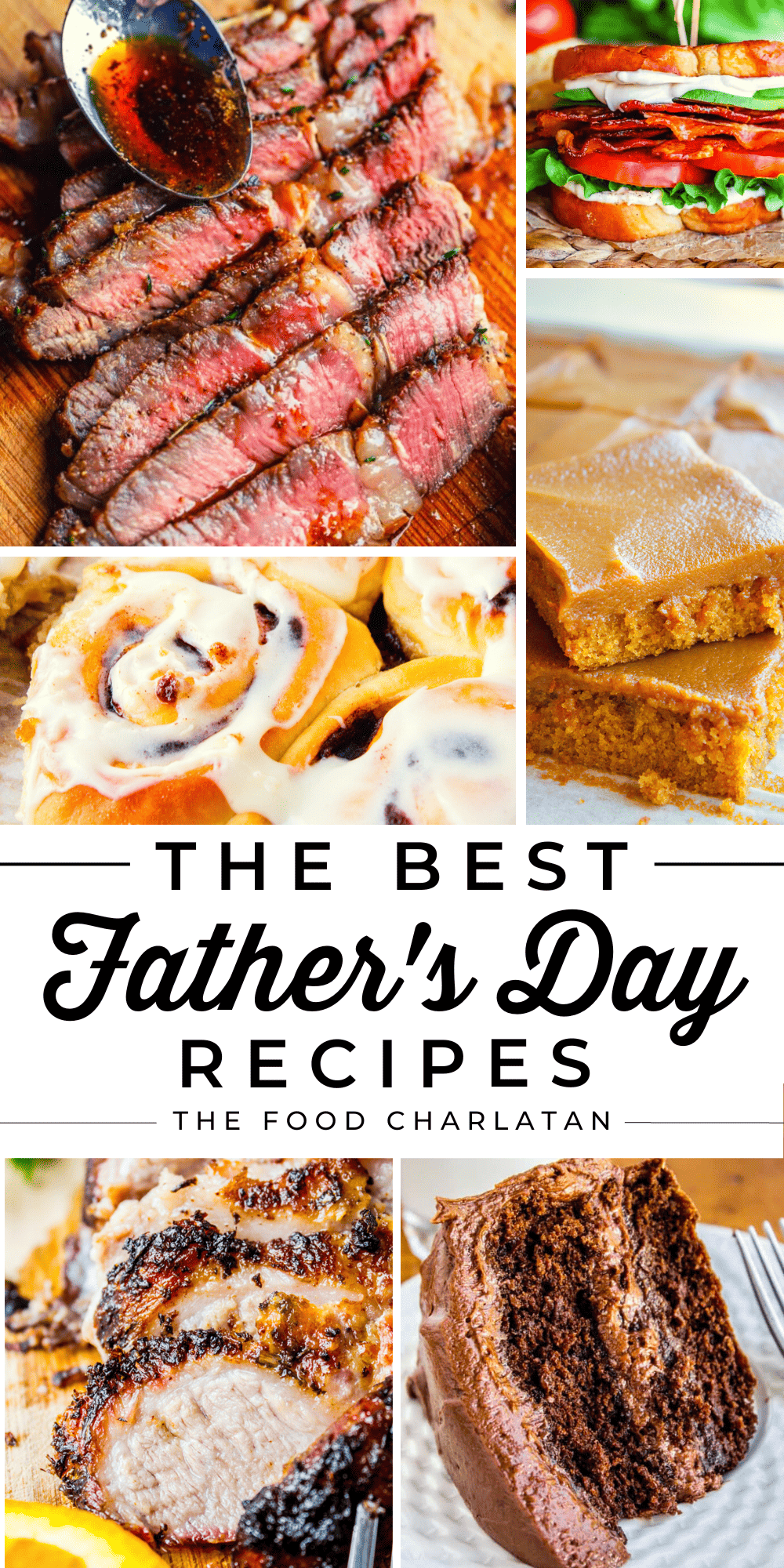 My dad recently had his birthday, and he sent the entire family an itemized wishlist. You'd think this would be helpful, but it was horrifying.
It went something like this:
1 package men's black dress socks, size 9-12, 8 pairs
1 100-ft. garden hose, heavy duty contractor grade
1 box drywall screws, 2 in., Phillips drive, steel
And on and on, all with Amazon links. You know, so we didn't get The Wrong Thing.
In case buying YOUR practical dad a freaking pair of socks for Father's Day is just too depressing, I recommend making him some awesome food instead. Cooking for your dad somehow feels more personal than, oh, I DON'T KNOW, Amazon-ing him a garden hose 😂
These recipes are some of my favorites to make for Father's Day, birthdays, or any other occasion that allows me to avoid buying drywall screws.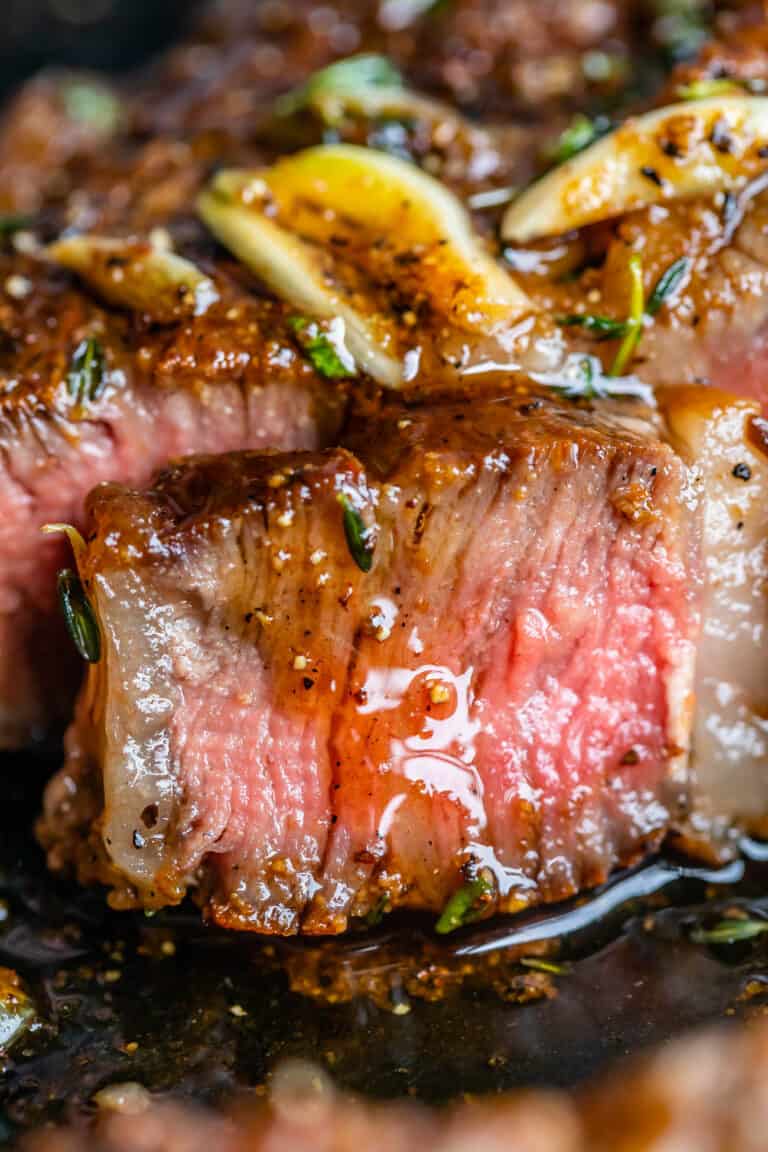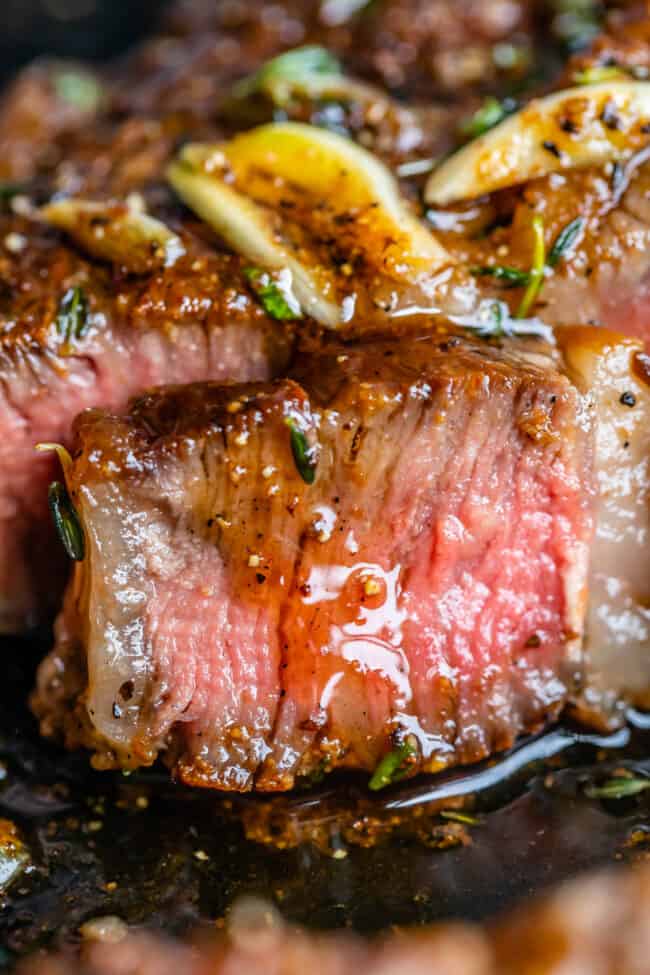 I'm ready to show you the best way to cook your dad the best steak of his life, out on the grill or on the stove top. No need for crowded restaurants, making reservations, or overpaying (I'm basically listing things dads hate, right??) Instead he can kick back with a cold root beer and enjoy the incredible smells wafting from the grill. Give it the upgrade by pairing it with mashed potatoes and corn on the cob.
There's nothing worse than ruining an expensive cut of meat, so let me give you all my tips and tricks for making this steak perfectly. See those fresh herbs and garlic in there? Some dad's just need beef and this is one of my favorite Father's Day dinner recipes.
Have you guys been to Rubio's? They're known for their fish tacos, and with good reason. I've only been once but I can attest: those tacos are legit. I was reading a magazine a while back and saw a fish taco recipe that claimed to be like the ones at Rubio's. Homemade Beer-Battered Fish Tacos became my new life-mission. I'm sharing all my secrets with you so you can make these at home for your Father's Day menu!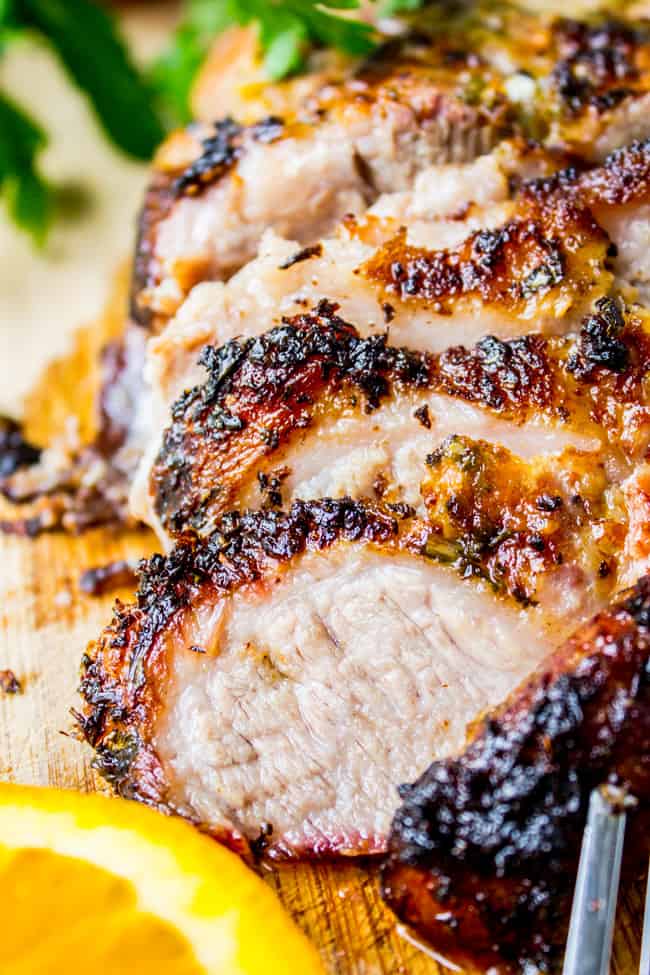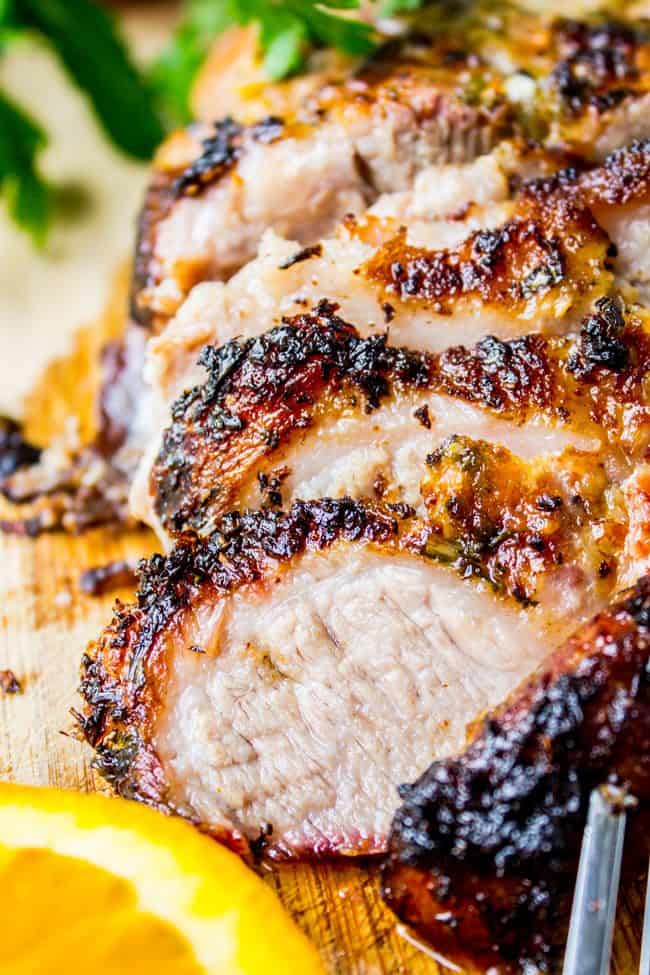 Reader Sarah says, "Insanely delicious. If you've never had Cuban pork you are in for a treat. This recipe is super easy and produces amazing results. I love this on Cubano sandwiches but it really is great on its own."
The marinade for this meat will knock your socks off. The mixture of orange, lime juice, and cilantro is legit. By the way your dad DEFINITELY wants a Cubano sandwich for lunch on Monday (they are so, so good!!).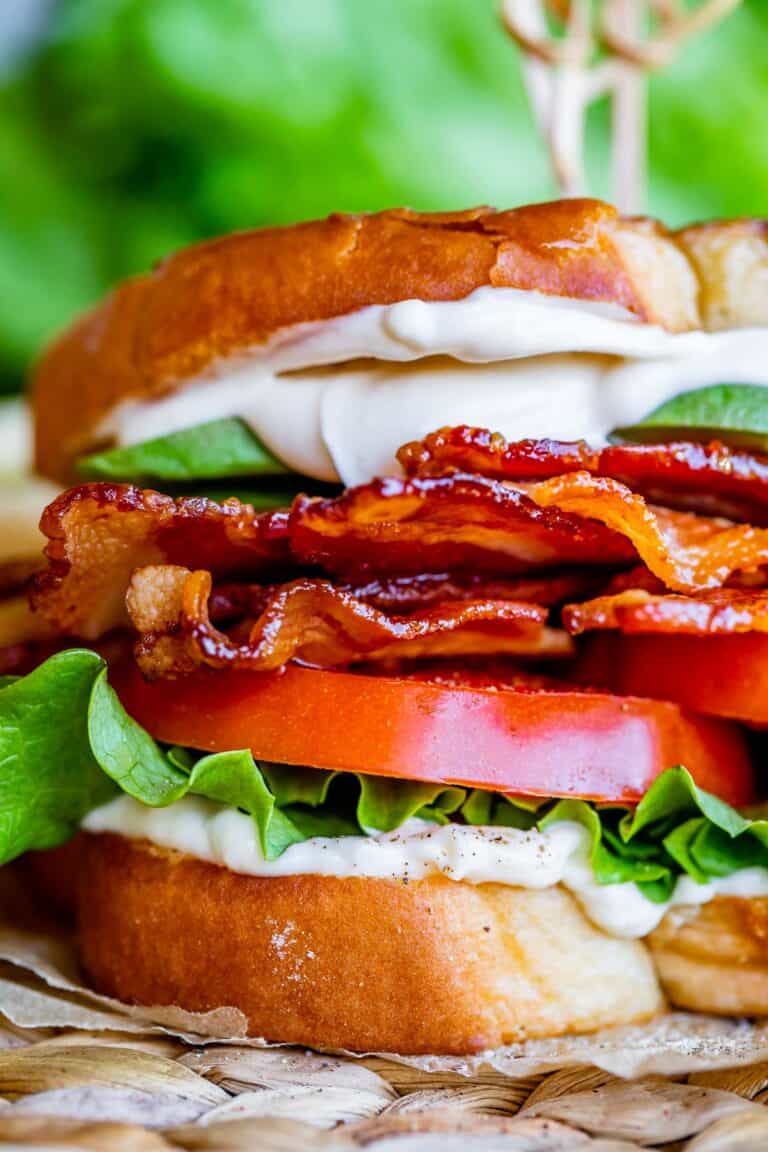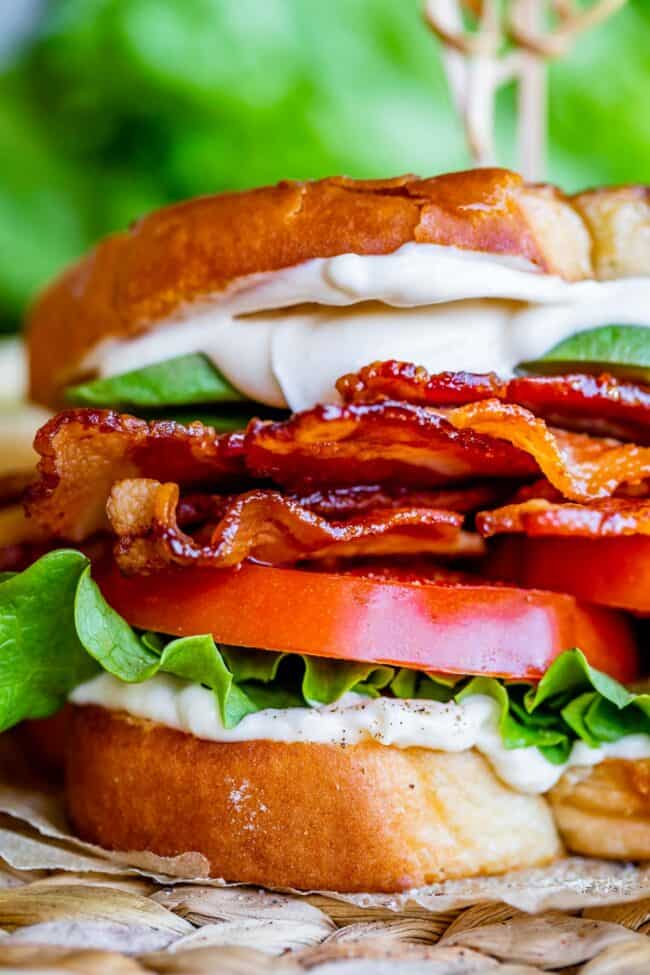 This is no basic BLT. This is the KING of BLTs. And your dad is going to love it (and not only because I add avocado to make a true BLAT). "True love is the greatest thing in the world!…Except for a nice MLT. A mutton lettuce and tomato sandwich, where the mutton is nice and leeean, and the tomato is ripe…they're so perky! I love that." (Name that movie!!) Let's skip the mutton and stick with the bacon though 😂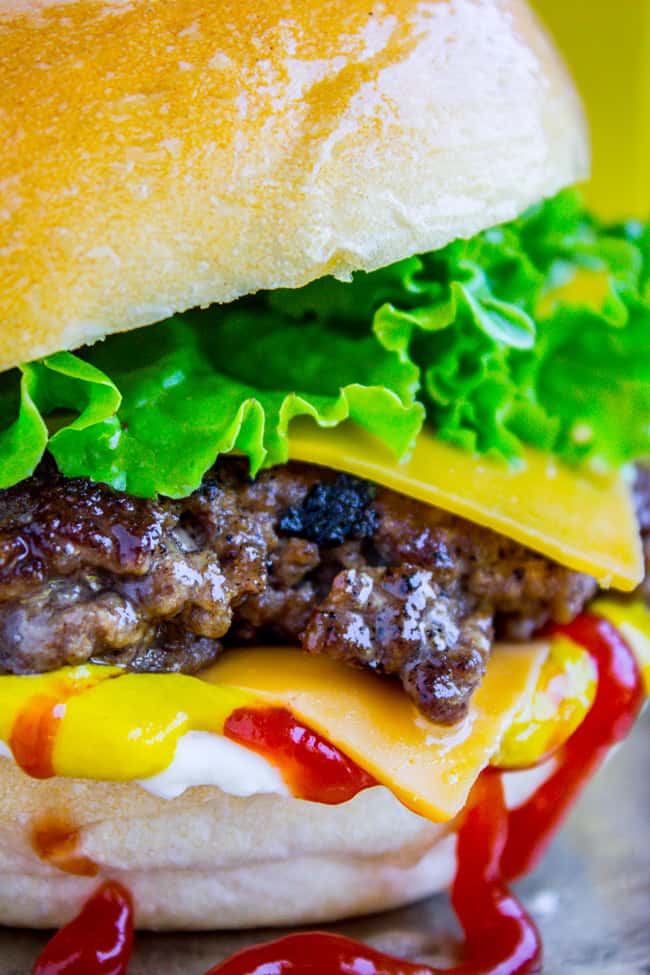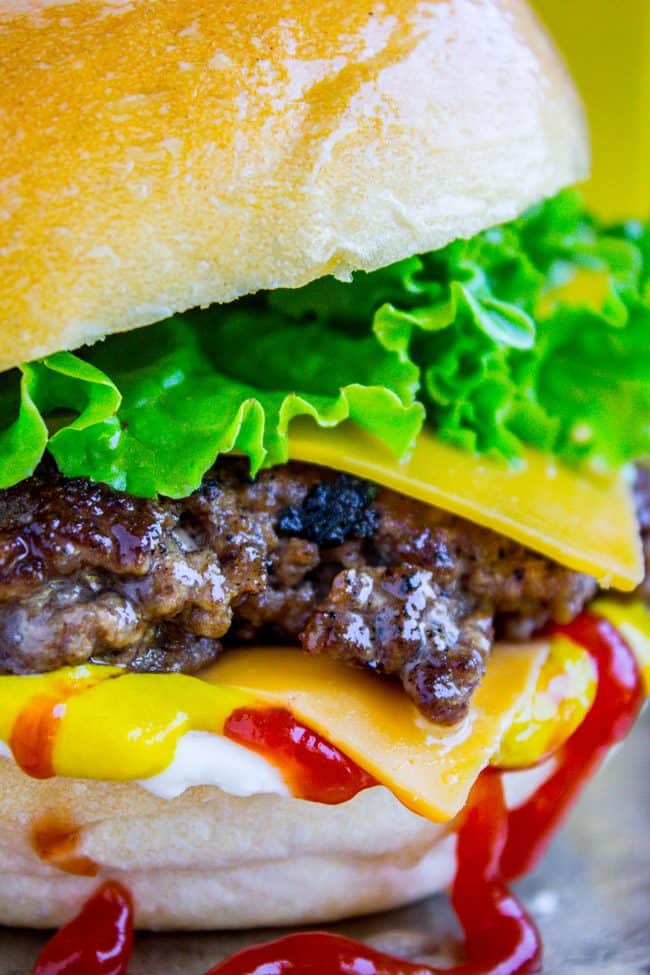 "It's a hamburger made out of meat, on a bun, with nothing. Add ketchup if you want, I couldn't care less." Ron Swanson from Parks and Rec nailed it. Ain't nothin better than a straight up beef burger, and I know dad will agree. What man can say no to this delectable burger dripping with all the fixins?? The smash is the go-to method for us over here in The Food Charlatan household. You can't go wrong.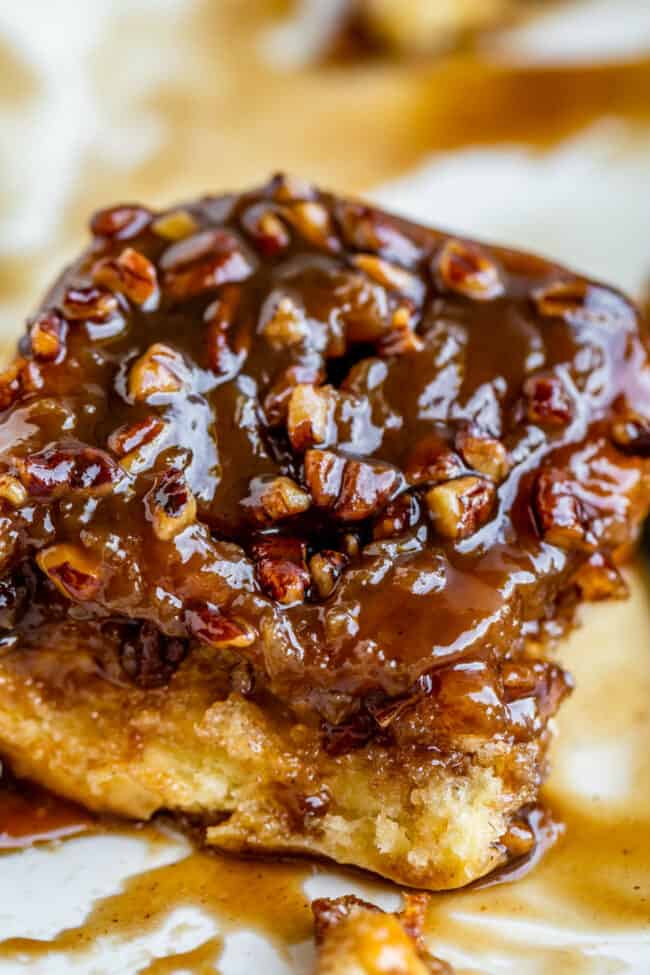 Reader Lion says "Incredible. Incredible texture. Easy. Best caramel sauce EVER. Came back to this site to make this recipe again. Can't. Even. With. These." Ha! I totally get it, it's hard not to love these. If your dad loves nuts (or IS a nut), this is the ultimate Father's Day breakfast recipe.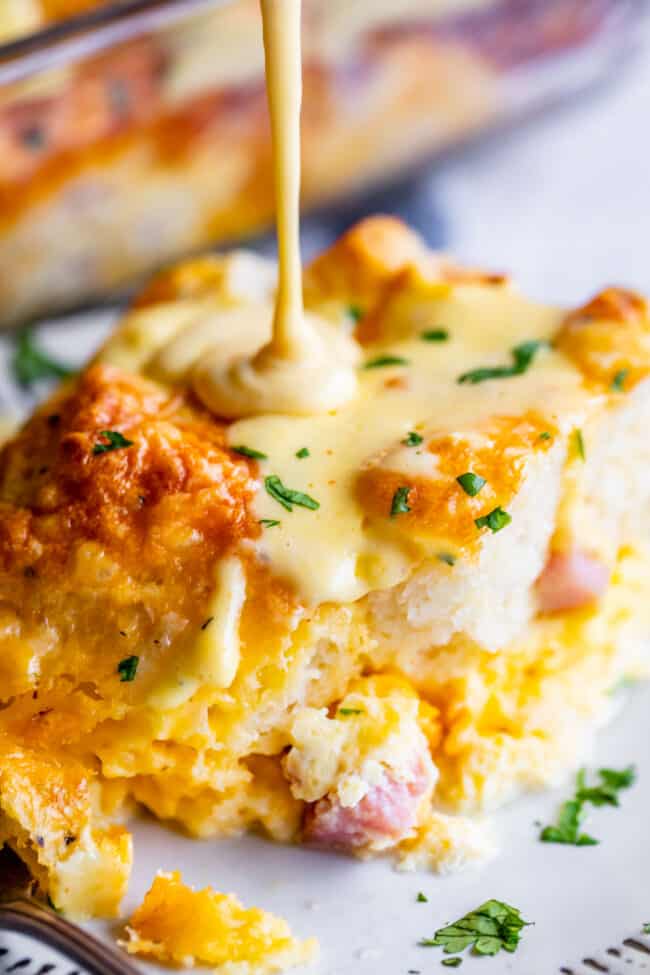 This is such a great hearty, satisfying Father's Day brunch recipe. There's something about that cheesy egg combo that's just so good. This version is a fun twist because we're using chopped up biscuits instead of hash browns. The biscuits bubble up and get all huge and puffy in the pan, I love it! So satisfying. The eggs and cheese get together and make this amazingly delicious eggy-cheesey-biscuity bottom layer. Chunks of flavorful smoked ham are spread throughout the whole thing.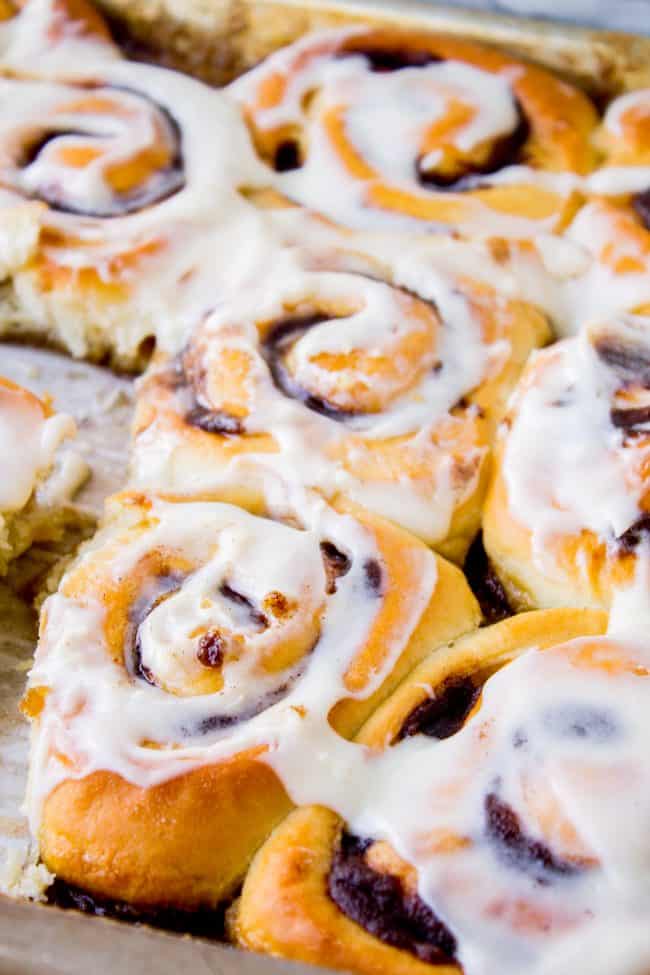 Reader Heather says "I have probably baked 10 different cinnamon bun recipes, attempting to find the perfect bun. It's got to be sweet, spicy, sticky, gooey, pillowy soft, and of course loaded with cream cheese frosting. I tried this one and WOW is all I can say. It nailed it for me! This dough was super nice to work with once chilled. And it had such a rich sweet yeast flavor…so good. Thank you!"
Heather pretty much sums it up. I worked so hard on this recipe and am still so happy with how it bakes up every time, years later. Dad will love it!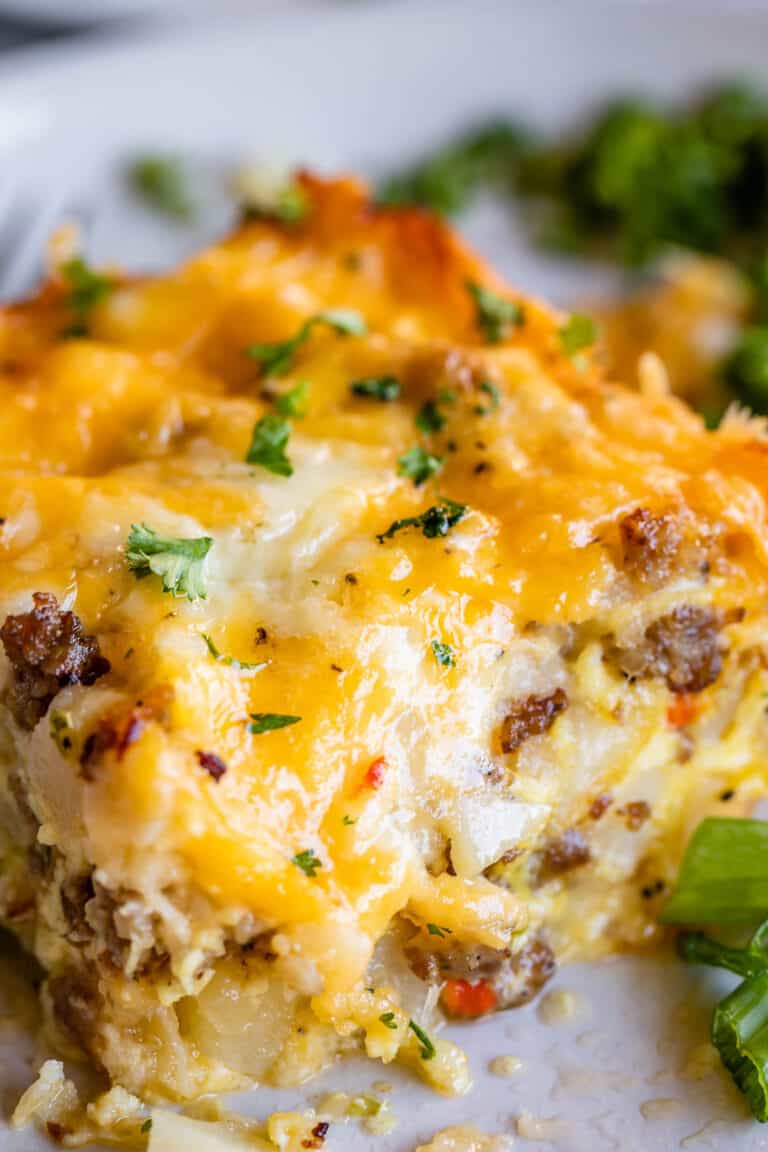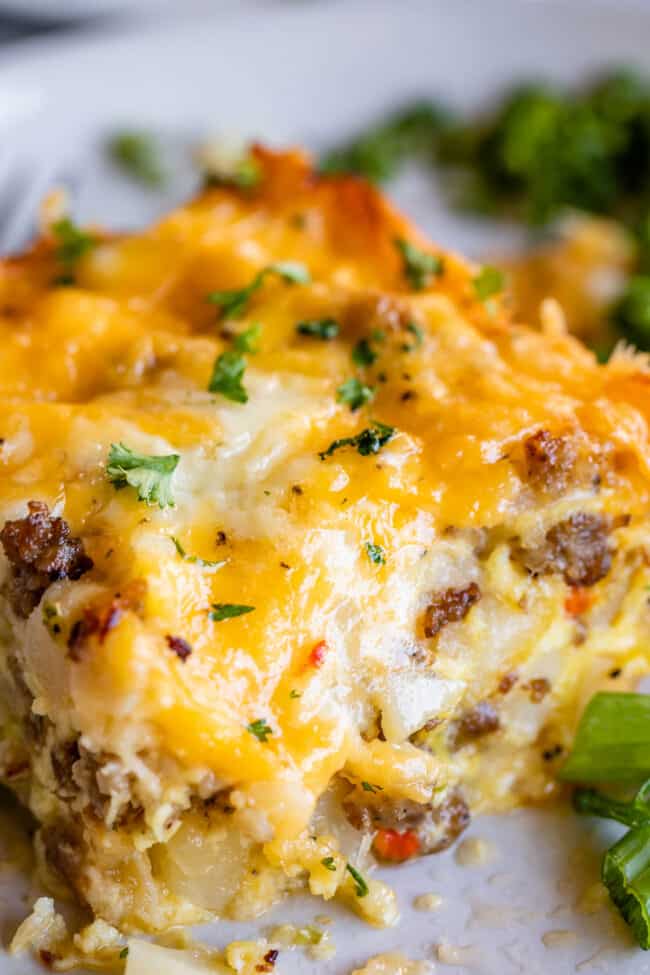 This one is super easy to throw together, can be made ahead, and has all your favorite breakfast flavors: cheesy eggs, tender hash browns, and breakfast sausage! The peppers and onions are optional if your dad is picky about vegetables. Reader Anna says "Really, really good. Very flavorful, great texture, everyone loved! The family said it was the best breakfast casserole I'd ever made."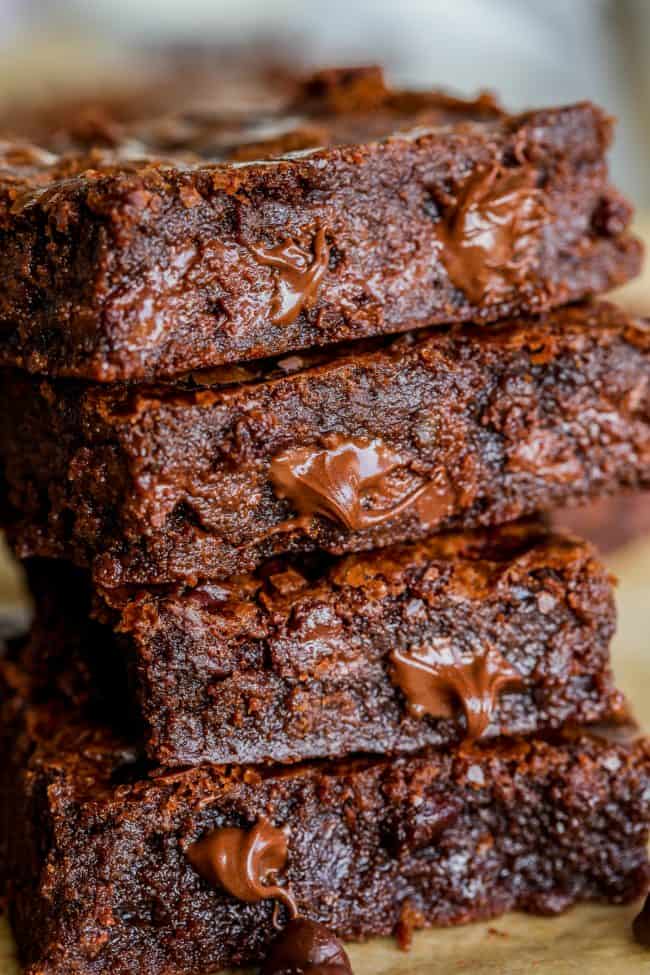 Is your dad a chocolate lover? Go big or go home and take the fudgy, browned butter, rich chocolate goodness to the max. These are the ULTIMATE, no-joke brownies with tons of gooey chocolate.
Reader Kaitlyn says "Glorious. Fabulous texture and depth of flavor. Definitely did a double take on the amount of butter called for, but very glad I trusted the process. My boyfriend is not a chocolate fan, but he does enjoy a brownie on occasion. He went back for seconds and thirds. The aromas emanating from the kitchen as I was mixing the batter and baking the brownies became irresistible to him. He could hardly wait until they cooled to dig in." I love turning people into brownie lovers!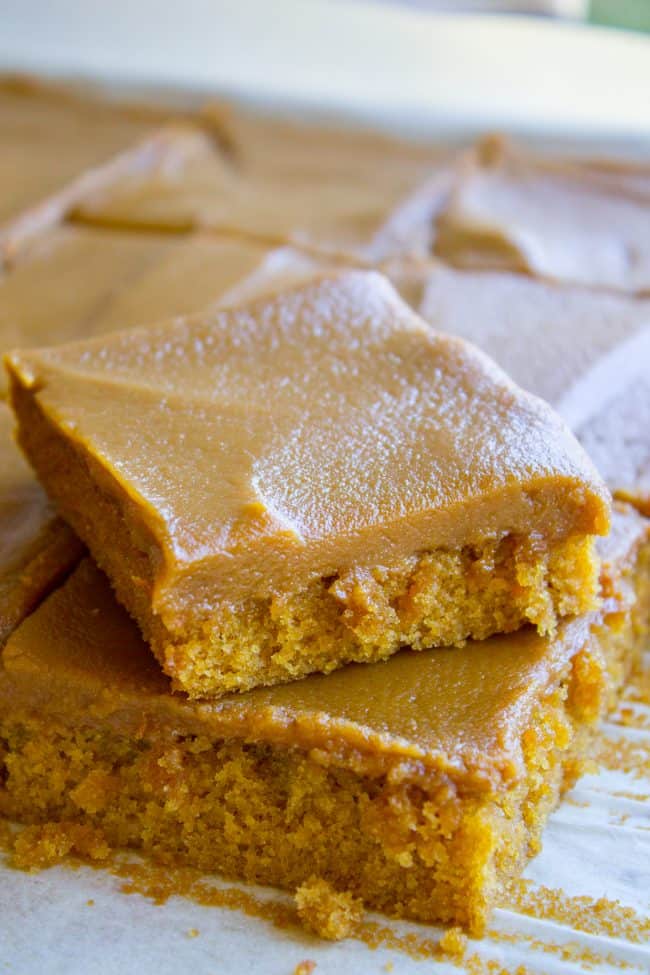 This is like traditional Southern caramel layer cake, but without all the fuss. It's very sweet, very rich, and absolutely a special occasion dessert, perfect for honoring your dad.
Reader Ann says "This cake is soooo delicious. My husband and my kids love it. They finished the entire 2 cakes in 2 days. That was me trying to slow them down. I will make it again soon for my family and serve it to guests." I know why you were trying to slow them down Ann, to make sure they saved some for you!! Make sure you hide some next time! ;)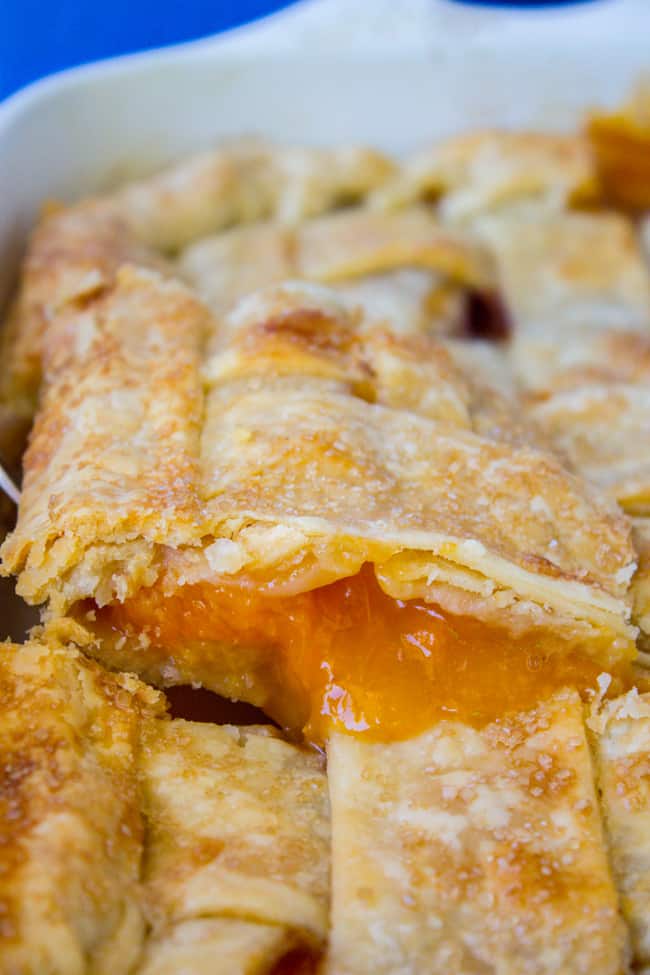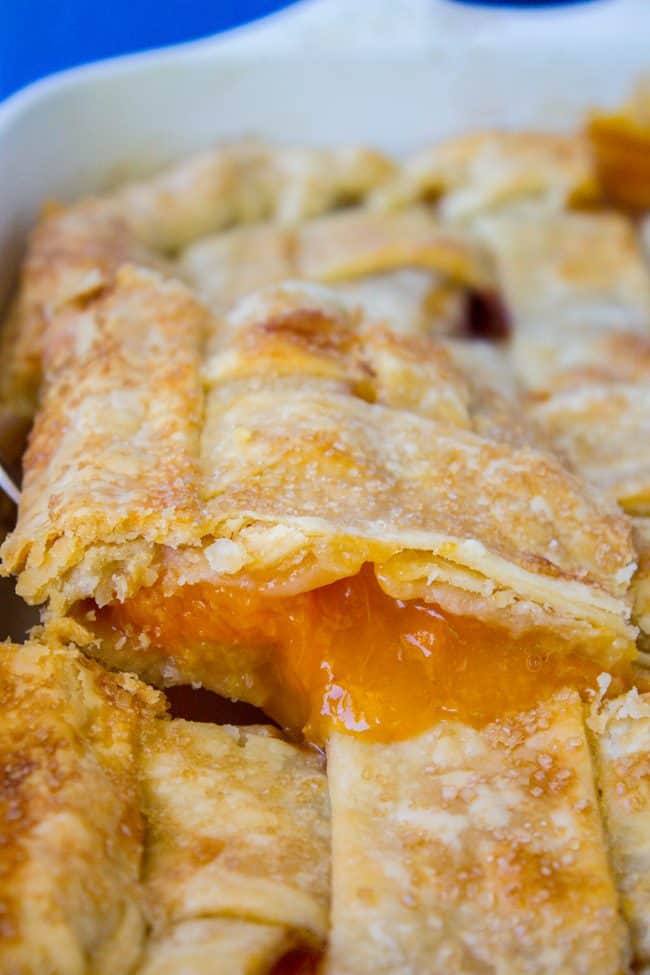 Got fresh peaches or apricots? This is probably the ideal way to eat them, and it serves a big crowd. My mind was blown when my sister-in-law Sandi taught me to eat this drizzled with cream. I'm never going back. So decadent!
Reader Marina says "This was amazing! My first peach-apricot slab pie and I basically want to eat this every day for the rest of my life. It was tart and sweet and generally amazing."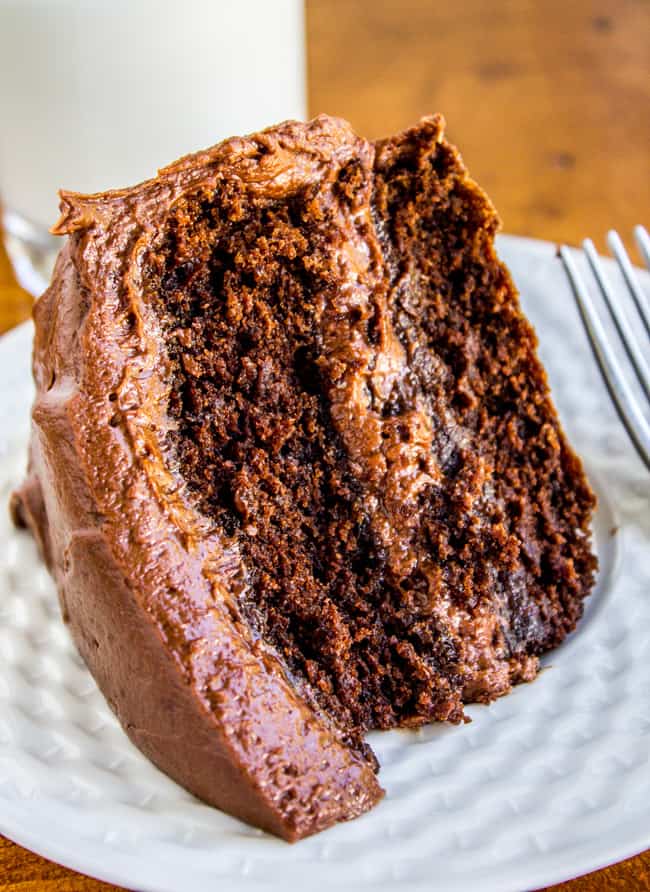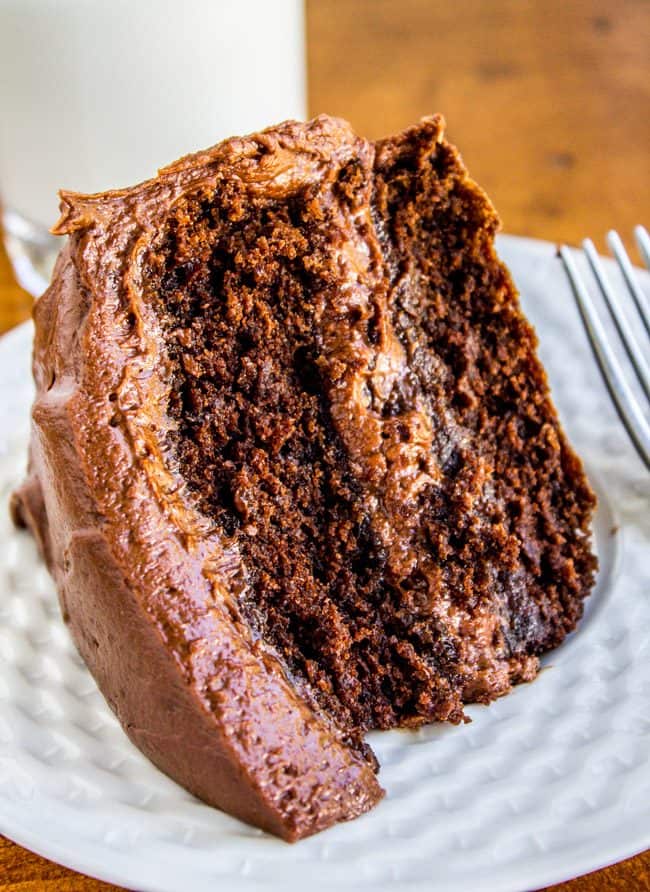 I am suuuuper snobby about chocolate cake you guys. Like, won't even finish a slice from the grocery store bakery level snobby. And I find even most homemade cakes miss the mark. (Too dry? overly fluffy? blah.) This recipe is a glorified Texas sheet cake dressed up to be a layer cake. It's fudgy and rich and absolutely Trunchbowl worthy.
Reader Babs said "Perfection! My family said it truly was the BEST chocolate cake ever. We usually buy birthday cakes from a local bakery but I decide to save that $50 and take a chance. So glad I did. Thanks for the recipe! I'm sure I'll be tasked with bringing all of the birthday cakes now."
Hopefully these Father's Day recipes will give you some ideas for how to make him happy and stuffed on the big day. And Happy Father's Day to all you dads!