Check it out yo! These are the recipes you loved (and visited!) the most this year, judging by traffic. All of them were published in 2015. You guys have good taste!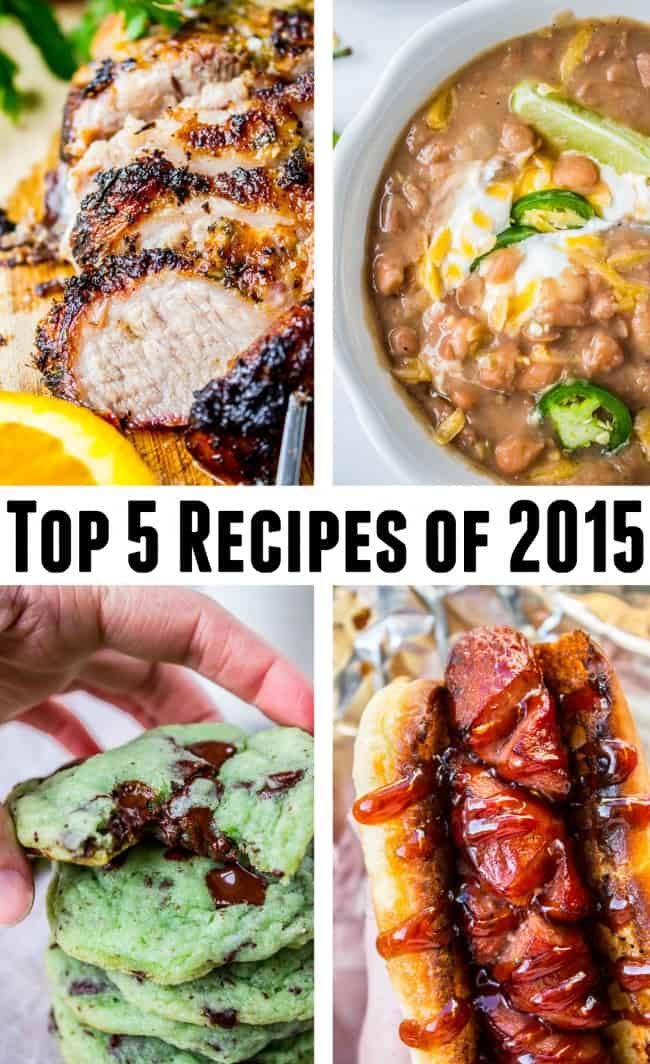 Hey everyone! Happy New Year! Here's how we celebrated:
EPIC LIP SYNC BATTLE. I totally won! It was a close call though. My mother-in-law did a killer rendition of "Barracuda," and my father-in-law came out in a Batman suit and flawlessly sang all the words to the theme song ("da-na-na-na-na-na-BATMAN!). Eric totally killed it with Taylor Swift's Bad Blood–YES HE DID THE RAP. It was so awesome and I would show you the video of it but I think there would be…well, bad blood.
My song was "Hot Cheetos and Takis," (of course it's about food.) Have you ever heard it?? It's a bunch of little kids rapping about how much they love Hot Cheetos. Best. Song. EVER. ("Yo…I'm hungry where dem Cheetos at?" "My mom hit the ATM, cause she know I need them!")
Well without further ado, here are the TOP RECIPES OF 2015!
(Click on the picture or the link to get the recipe)
NUMBER 5:
The Best Hot Dog You Will Ever Eat (JDawgs Special Sauce CopyCat):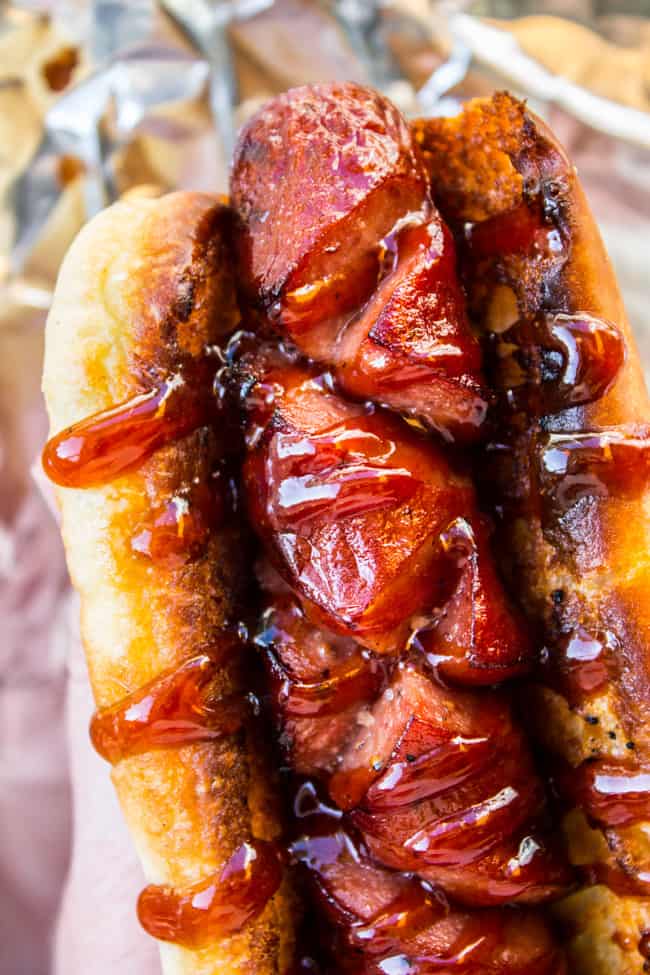 Everybody loves hot dogs. But you will love them EVEN MORE with just a few simple tips: fresh bun, criss-cross cuts, and the best special sauce ever. TRY IT!!
NUMBER 4:
Traditional Tejano Pinto Beans (Slow Cooker):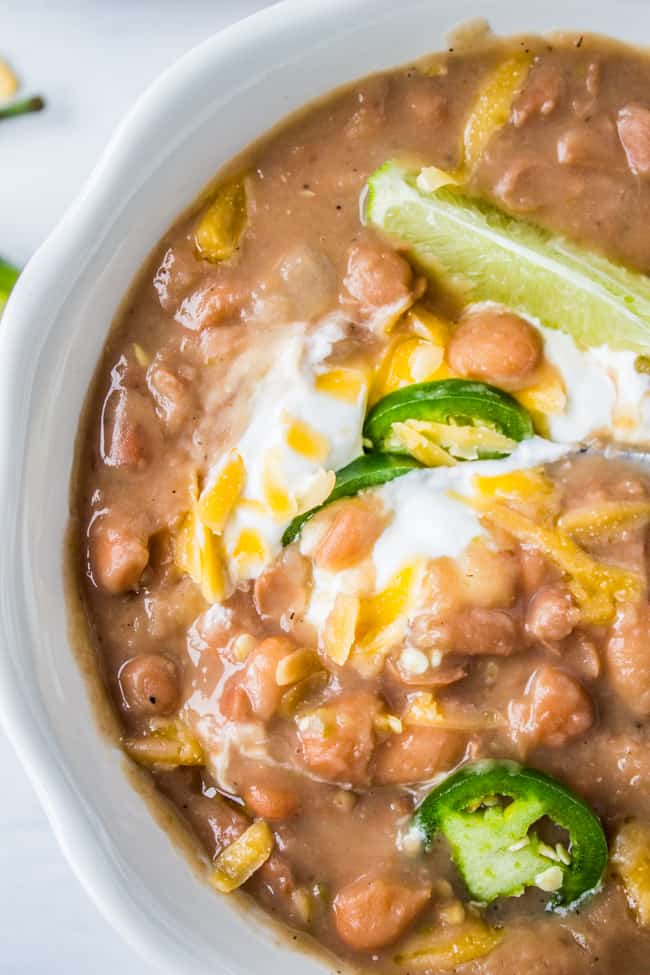 This recipe is from my brother-in-law Adam's grandmother, and has been in their family a long time. These are some of the best beans I have ever had. I make these regularly and almost always have some tucked away in my freezer. They are just so easy. I love to eat them with Traditional Tejano Carne Guisada (Braised Beef for Tacos), another recipe from Adam's grandma.
NUMBER 3: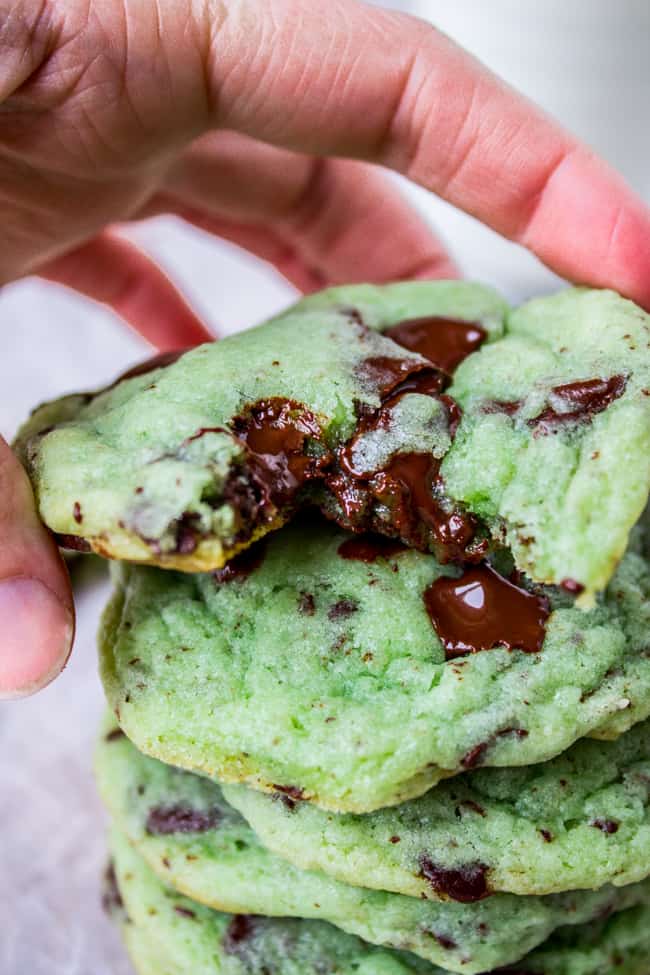 These cookies are melty-gooey-goodness. They taste exactly like Mint Chocolate Chip Ice Cream, except you don't get little bits of waxy chocolate stuck in your teeth.
NUMBER 2:
Asian Pork Tenderloin with Ginger Glaze (Slow Cooker):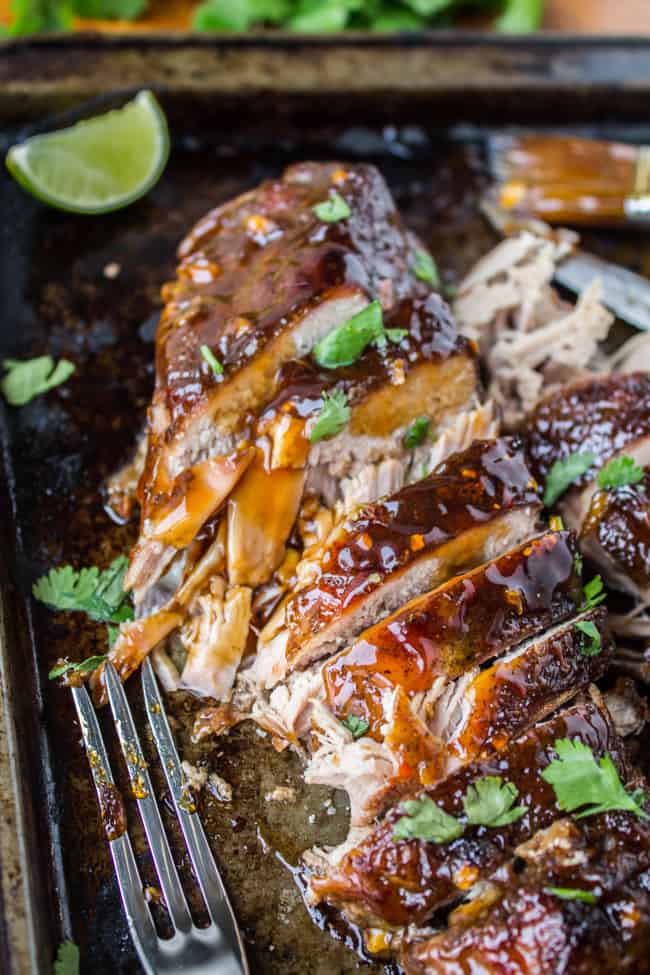 I posted this Asian pork tenderloin at the beginning of the year to give you a healthy January meal idea. I served it on top of this Asian Cauliflower Rice. Now is the perfect time to make it again! I have not received one single poor review for this recipe. It is based off of this Brown Sugar Balsamic Pork Tenderloin, which is another huge winner-dinner that I make all the time.
And the NUMBER 1 recipe in 2015? Drumroll…
Cuban Mojo Marinated Pork (Lechon Asado):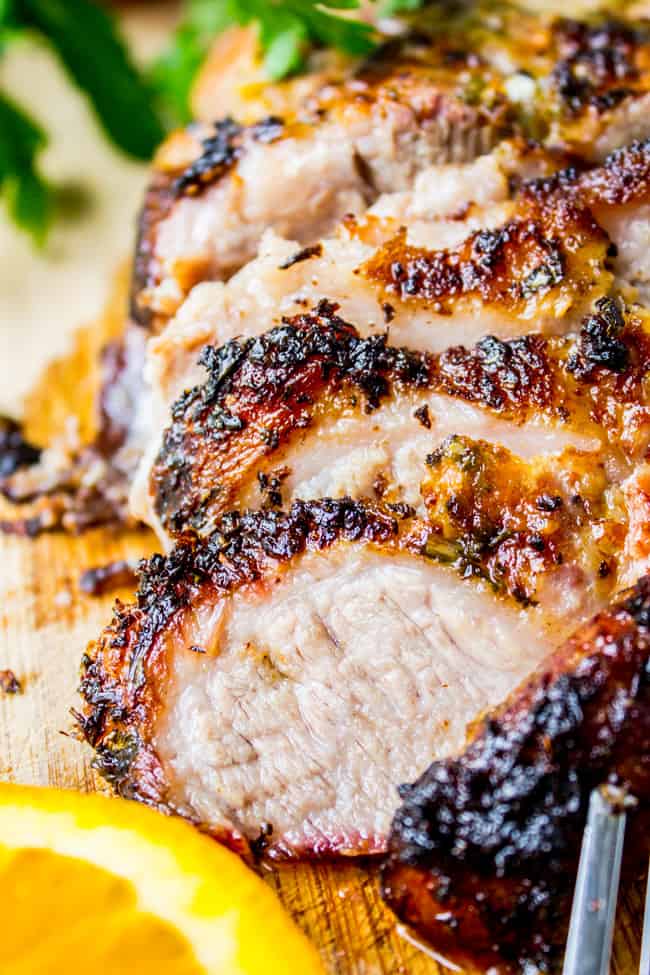 This top-spot is well deserved. It is literally some of the best meat I have EVER put in my mouth. Slow roasted for days on end, you might ask? Not so: marinated overnight and then roasted for an hour and a half or so. You guys HAVE to try this one. Watch it trump every other dinner you ever make. Then use the leftovers to make these Cubanos (Cuban Sanswiches). Because pickles and mustard are the staff of life.
Thank you so much for visiting The Food Charlatan this year! This blog would be totally lame without you. (For real though. No one likes to talk to themselves.) Thank you for all your comments, I read every one.Thank you for the recipes you send me (keep em comin'!) I hope your 2016 is off to a great start!
Need more? Here are the top recipes from past years:
Top 5 Recipes from The Food Charlatan in 2014: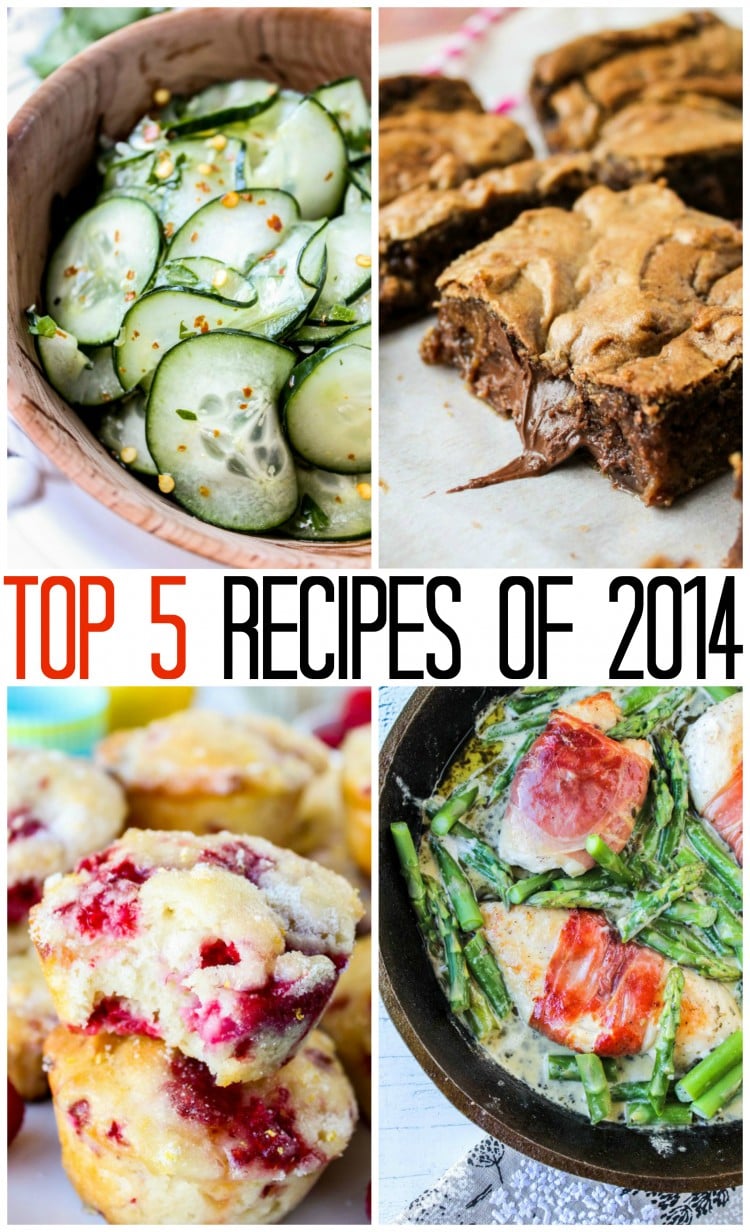 Here are some of my friend's top recipes for 2015:
Top 10 Most Popular Recipes from Iowa Girl Eats
Best Recipes of 2015 from Fake Ginger
Top 10 of 2015 from Taste and Tell
10 Mot Popular Recipes of 2015 from Barefeet in the Kitchen