These are the 5 recipes that had the most traffic on The Food Charlatan in 2014. You guys have good taste.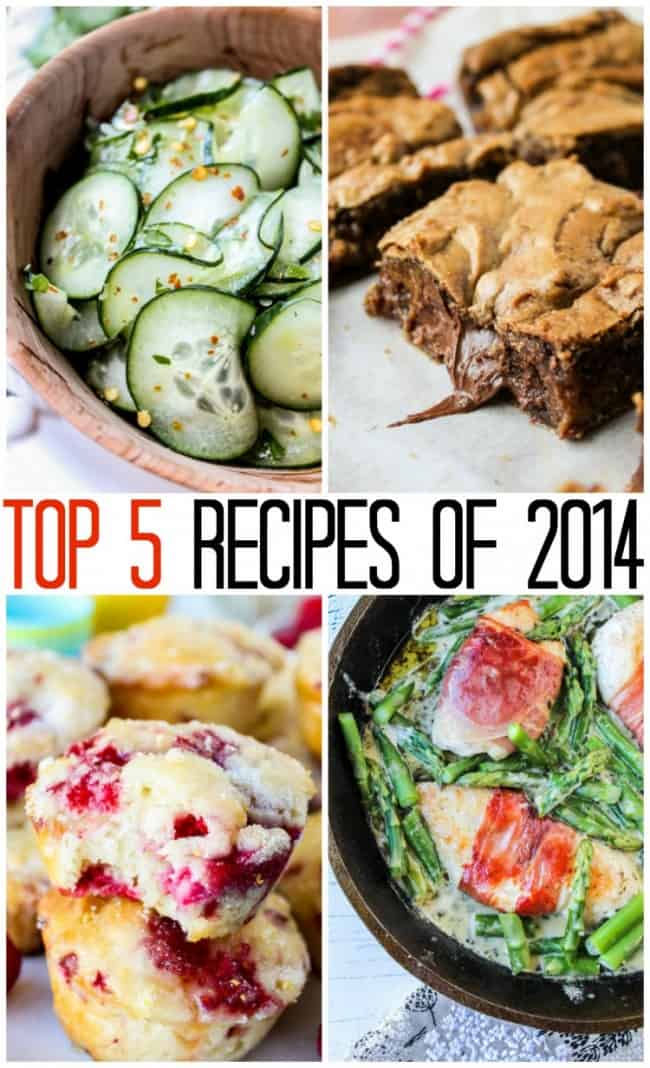 The BEST Recipes of 2014
So how is the Christmas wind-down going around your house? The party is still in full swing over here. And by full-swing I mean that there are 11 adults and 14 children lodged (quite literally) in one house.
Yesterday I found a branch in Charlotte's hair after not brushing it for 3 days straight.
Today we found my 4-year-old nephew shaving his legs with a razor. (Don't worry, no blood. Just razor burn. Not the first time.)
Tonight while playing board games my mom tried to trash-talk my sister by dishing out a "Your mom" joke. (Think about it…think about it.)
Most of our meals feel like that scene in Home Alone when Kevin charges into Buzz after finding out that all the cheese pizza is gone. It's crazy, it's messy, it's noisy, it's my family and I love it. I hope your family is having fun too!
Here are the top 5 most-visited recipes on my blog for 2014, starting with number 5. These are not only recipes that gained a lot of attention from you guys, but also ones that I've found myself making again and again this year. Here we go!
5. Raspberry Lemon-Glazed Muffins: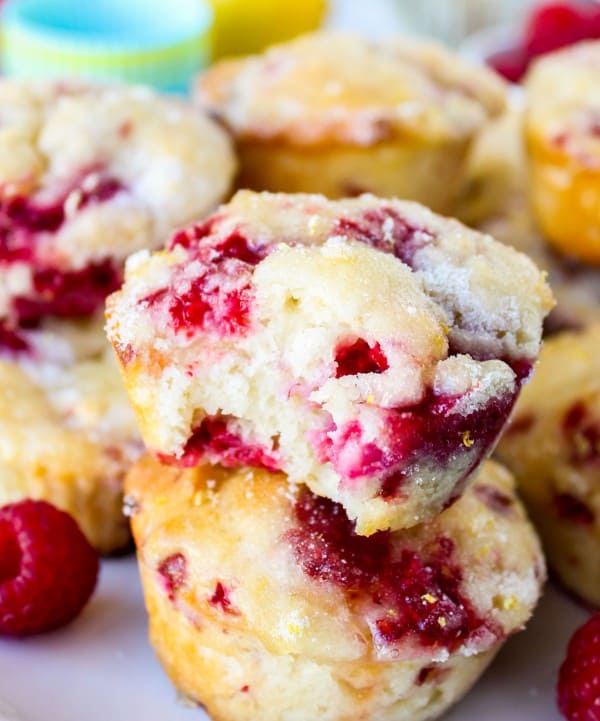 These are some of the best muffins I've ever had. They pretty much taste like sunshine in your mouth, perfect for dreary winter days. The sugar crunch on top doesn't hurt either. I've been meaning to try it with blueberries, I think it would be awesome.
4. Beef Barley Soup (Slow Cooker):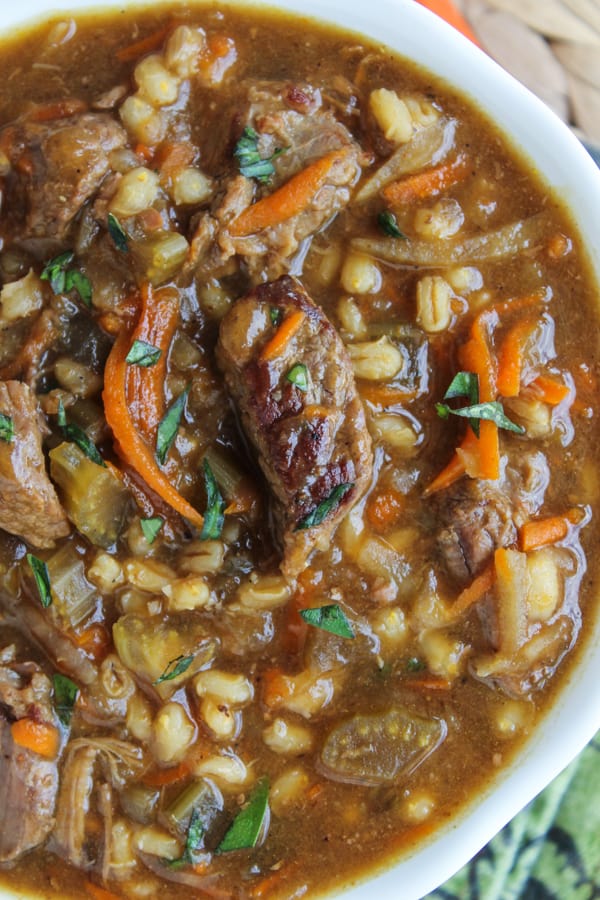 One of my favorites. I just posted this in October, and the fact that it made it to the top 5 in such a short amount of time is pretty impressive. The recipe is an old family favorite from Eric's grandmother. The shredded carrots and potatoes give it great texture.
3. Nutella-Stuffed Brown Butter Blondies: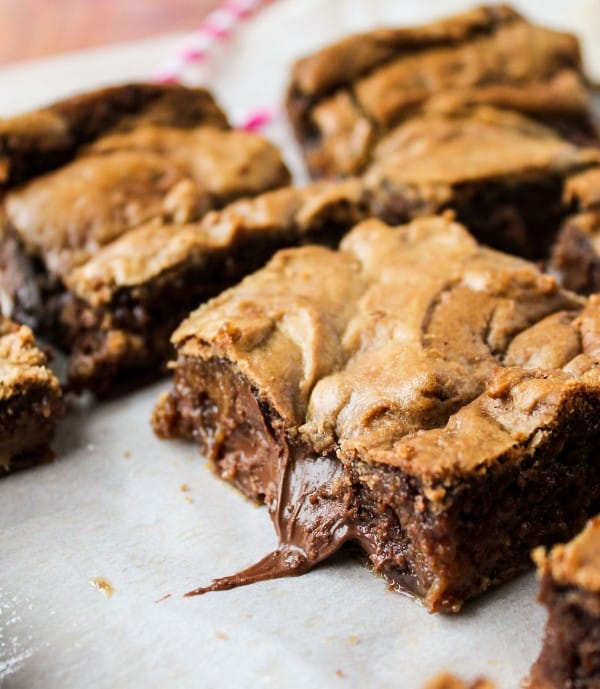 Just in case there's not enough gooeyness in your life. These bars need to be eaten on a plate with a fork. And preferably some ice cream.
2. Prosciutto-Wrapped Chicken and Asparagus: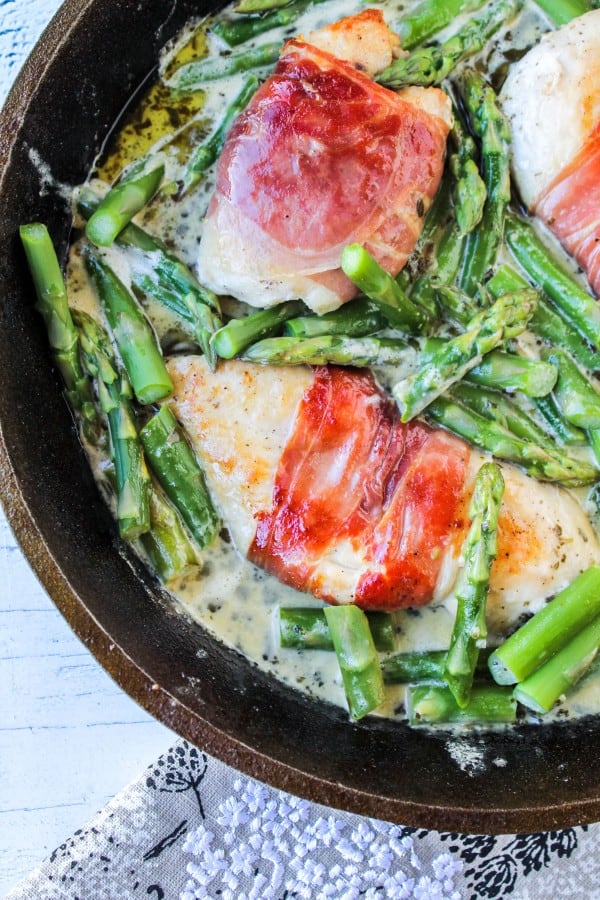 One of my favorite meals from this year. It's super easy, it's pretty healthy, and it's gorgeous. What's not to love?
1. Cilantro-Lime Cucumber Salad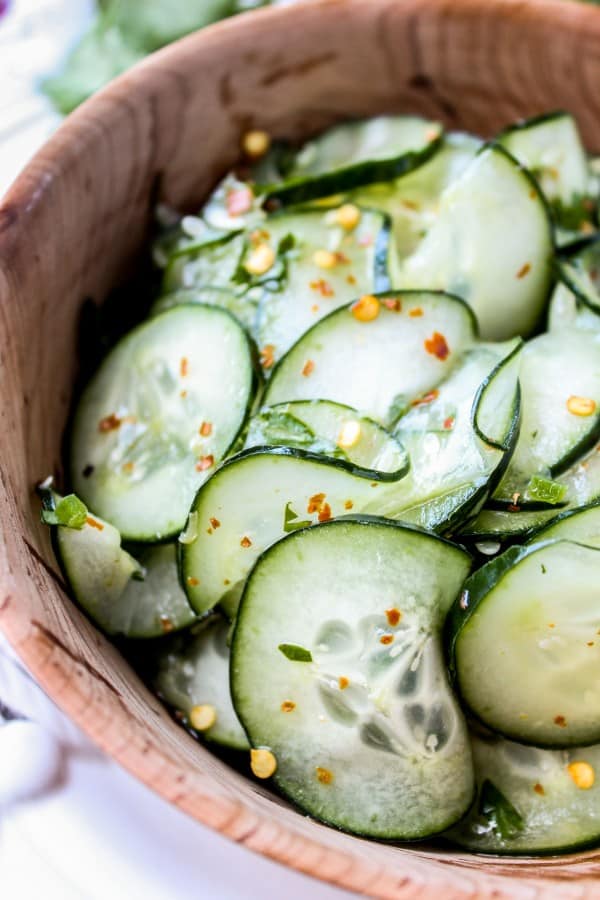 This Cilantro-Lime Cucumber Salad accounted for over 18% of my traffic this year. It got 255% more traffic than the next highest post (the Prosciutto-Wrapped Chicken up there). I love this recipe because it's fast and healthy. Makes a great side dish to bring to a potluck, because most everyone can eat it: it's vegetarian, vegan, gluten-free, paleo, and a partridge in a pear tree.
Honorable Mentions
Just for kicks, here are 5 Honorable Mentions (this is still going by traffic):
Cinnamon-Honey Butter: 4 ingredients. Makes carbs taste even more magical: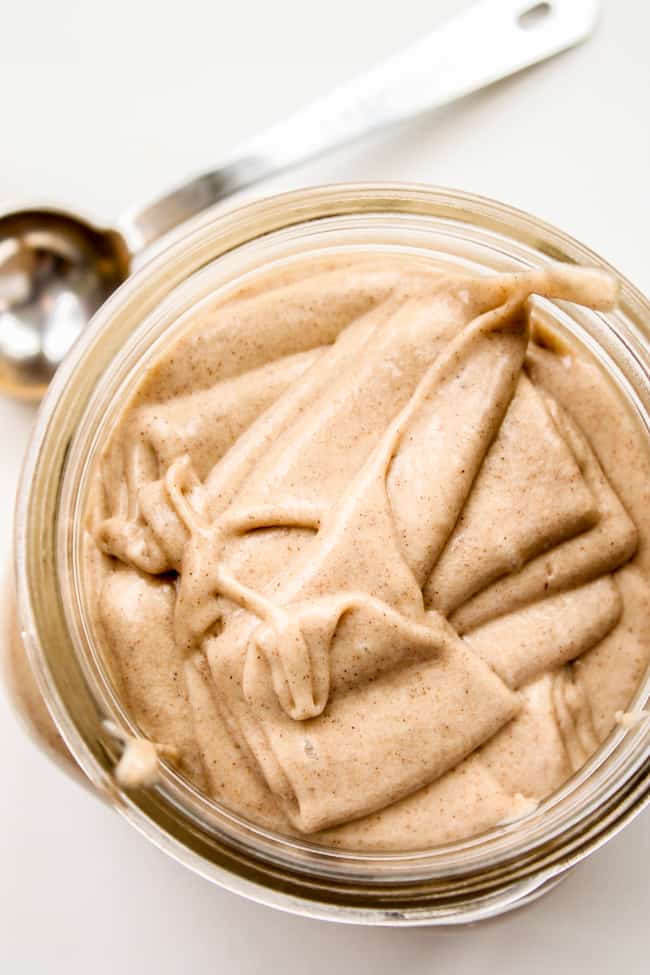 Cream Cheese French Toast Casserole: Cream cheese wins.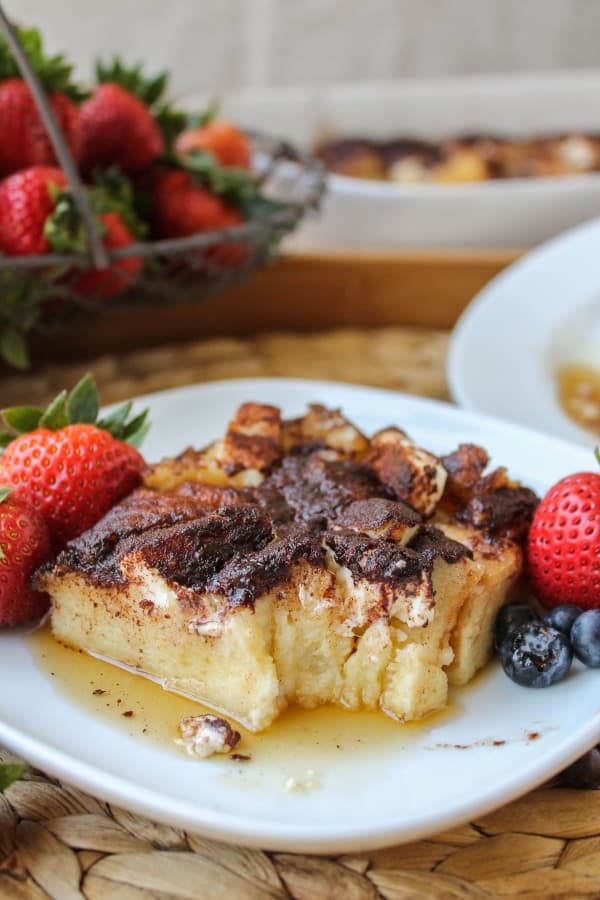 Gruyère-Crisped Potatoes Au Gratin: Parmesan tastes great too. Make-ahead-able: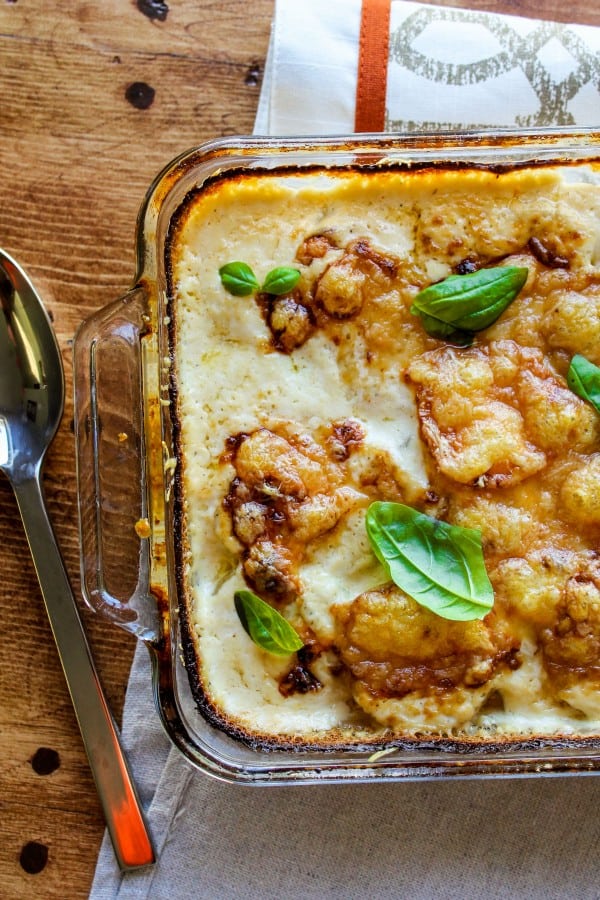 Balsamic-Grilled Chicken with Spicy Honey-Bacon Glaze:  Bacon. Glaze. Come on: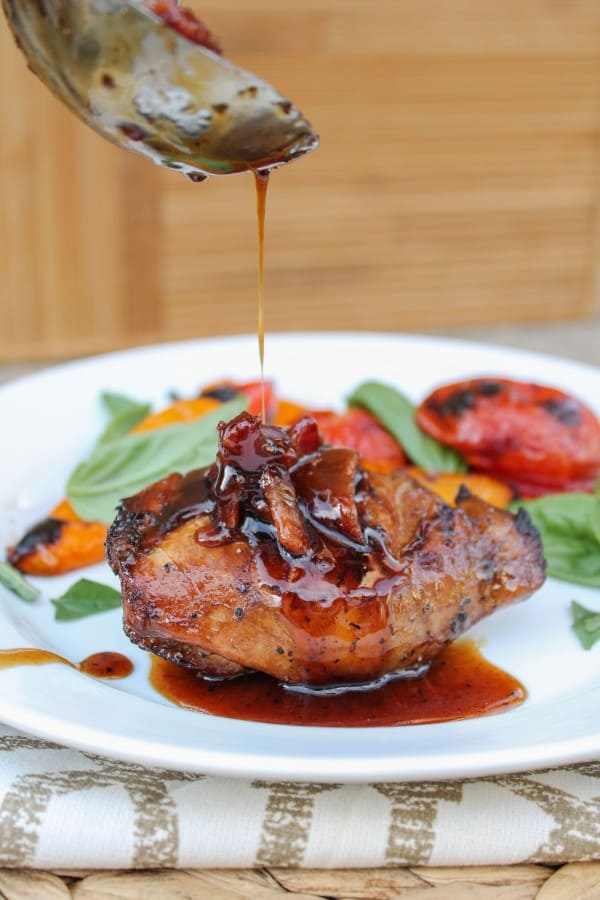 Pineapple Spinach Salad: Fun twist on an old favorite. Who doesn't love pineapple?
Some of my end-of-the-year round-up posts from other years:
A few top-recipe posts from other bloggers:
Top 10 Healthy Recipes of 2014 from The Lemon Bowl
Top Posts of 2014, Yours and Mine from Heather Christo
Top Posts for 2014 from Pint Sized Baker