My Favorite Recipes from 2014
These are some of my favorite recipes from 2014, and the ones that I make the most often for my family. 
So I know it's January and everybody's all like "Oh let's be super healthy and eat salad all day on the treadmill" and I'm over here hiding ice cream in a paper bag in the freezer so my kids can't see what I'm stealing bites of. I'm pathetic.
Eating healthy should definitely be somewhere on my goal list this year, but if I'm being honest it's not at the top. My main resolution is learning about generosity. It's something I've been thinking about lately. I want to be more generous with my time, with my kids, with my money, with my thoughts, with my service. I want to give people the benefit of the doubt. One of my favorite quotes is from Camilla Kimball, "Never suppress a generous thought."
So what about you guys? What are you working on? Probably "cook more" is at the top of your list, right? :)
I really do have some healthy recipes coming up for you guys this week, but until then I wanted to share our top 10 personal favorites from 2014.  These are the recipes that I have found myself making again and again this year. Here they are in no particular order (click the link or the photo to get to the recipe):
Easy Cheddar Cauliflower Soup: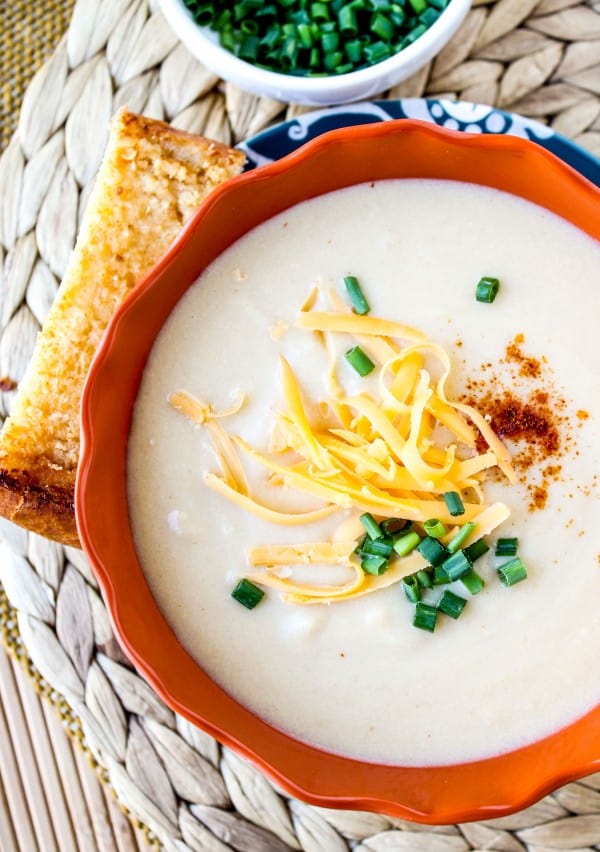 I make this soup all the time, it truly is one of my most-made recipes I think. I almost always have everything on hand to make it except the cauliflower, so sometimes I throw one in the cart at the store just so that I have an easy dinner up my sleeve. This soup takes 45 minutes, tops.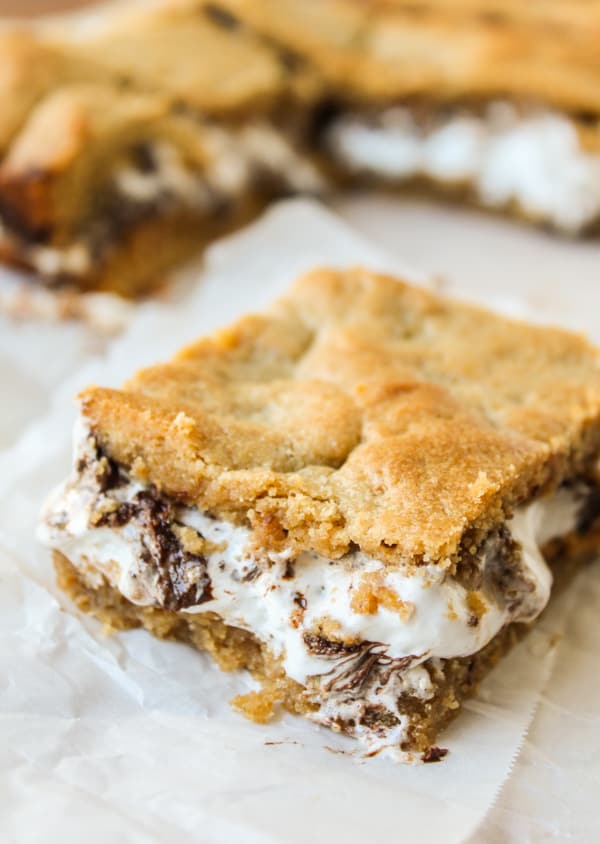 I pretty much always have a jar of marshmallow cream stashed in my cupboard these days just in case these start calling my name. They are a go-to around here.
Easy Caramelized Gnocchi with Cherry Tomatoes and Mozzarella: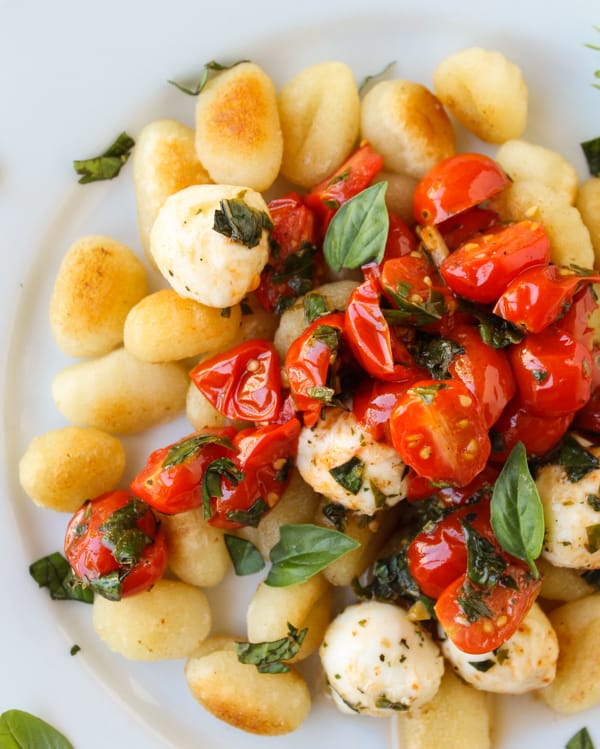 The gnocchi is fried in butter until brown and crisped. I know basil is out of season, but I would totally pay the $3 for a bit of summer fresh basil right now. Also, anything served with little nuggets of fresh mozzarella has got to be a good choice.
No-Bake Dulce de Leche Cheesecake with Caramelized Peaches: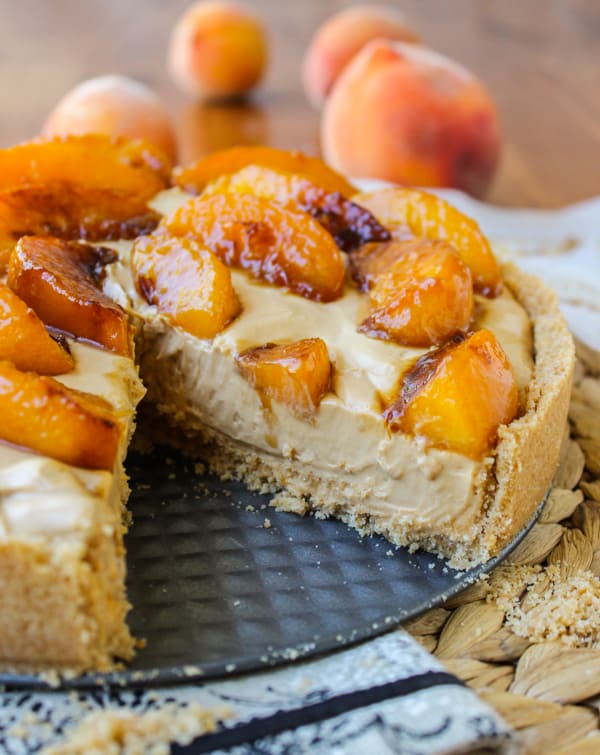 I really don't feel like I need to explain this one. Summer peaches can't come soon enough.
Chicken Tikka Masala Meatballs: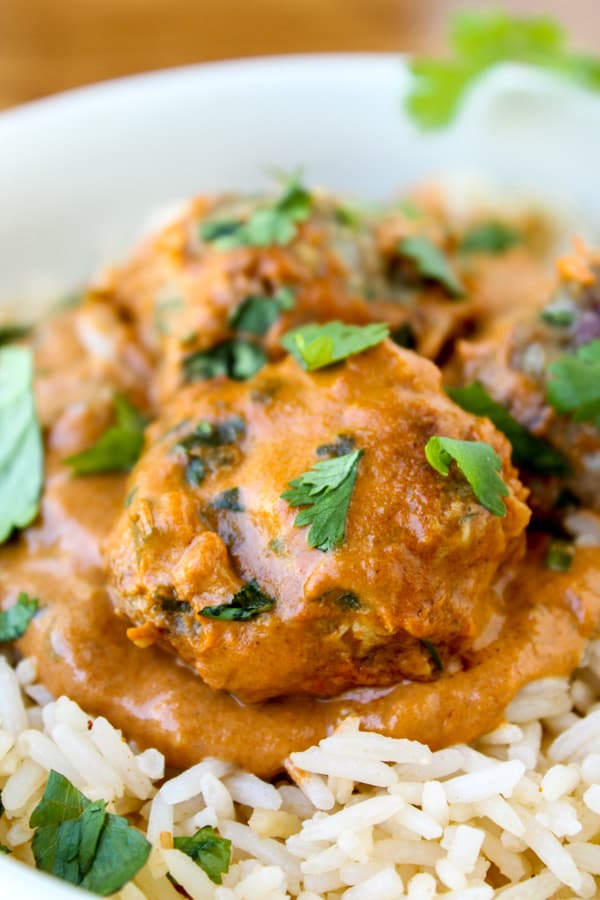 This is the lovechild of two of my favorite things: comforting meatballs with spicy Indian sauce. You can use ground chicken or ground turkey.
Coconut Frosted Sugar Cookies with Strawberry Hearts: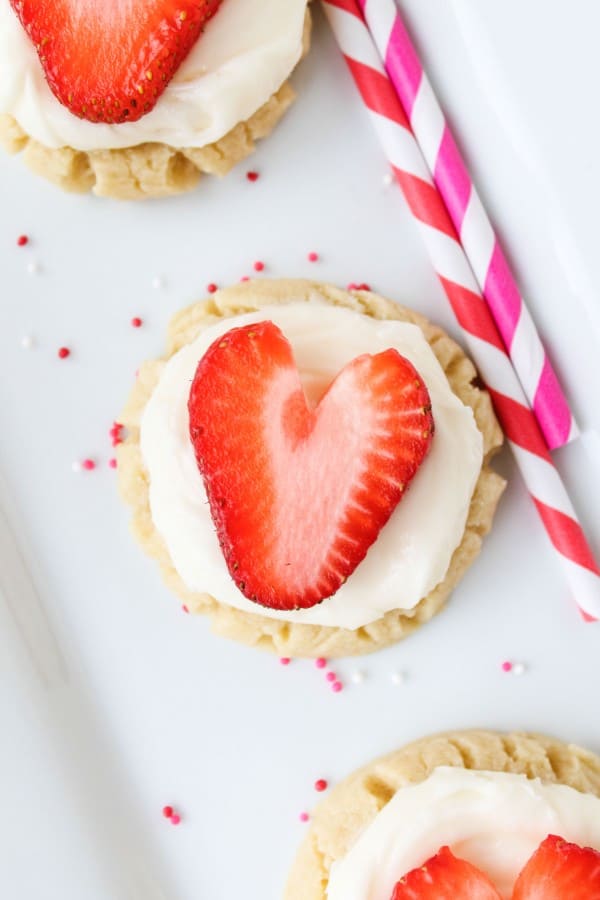 My favorite sugar cookies. I'm not a huge fan of cut-out sugar cookies. They taste like cardboard most of the time. But these are soft and supple and are smothered in coconut cream cheese frosting. Plus, strawberry hearts, how cute is that?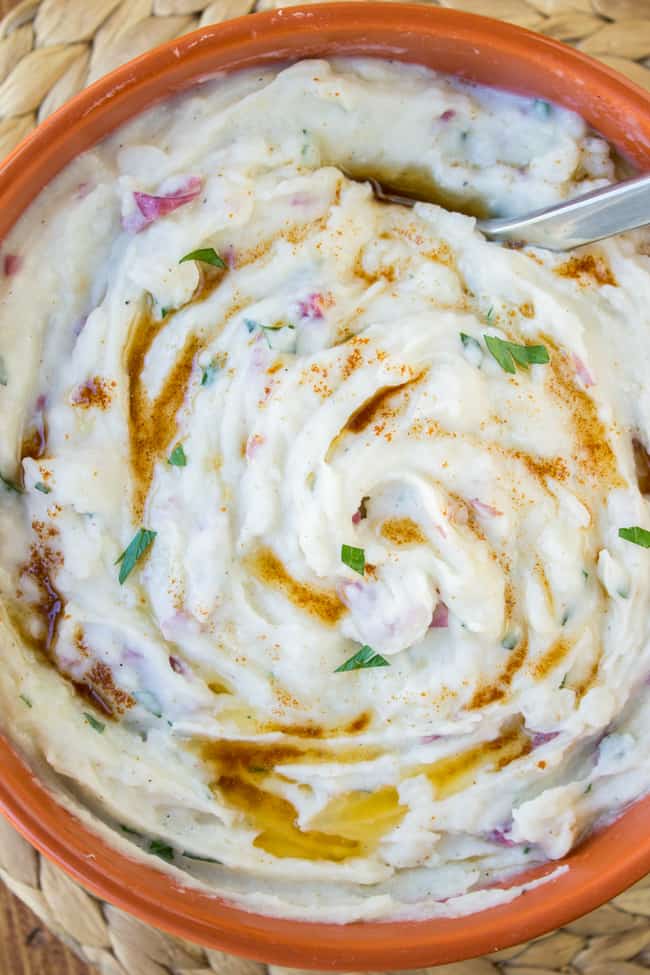 Who needs gravy when you have brown butter? Really though.
No-Bake Cheesecake Parfait Bar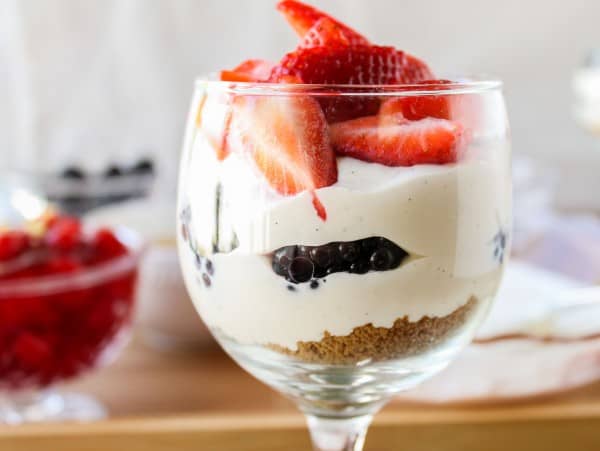 I can't even count how many times I've made this since I posted it. It's become a regular for entertaining. Easy, make-ahead, self-serve. Boom.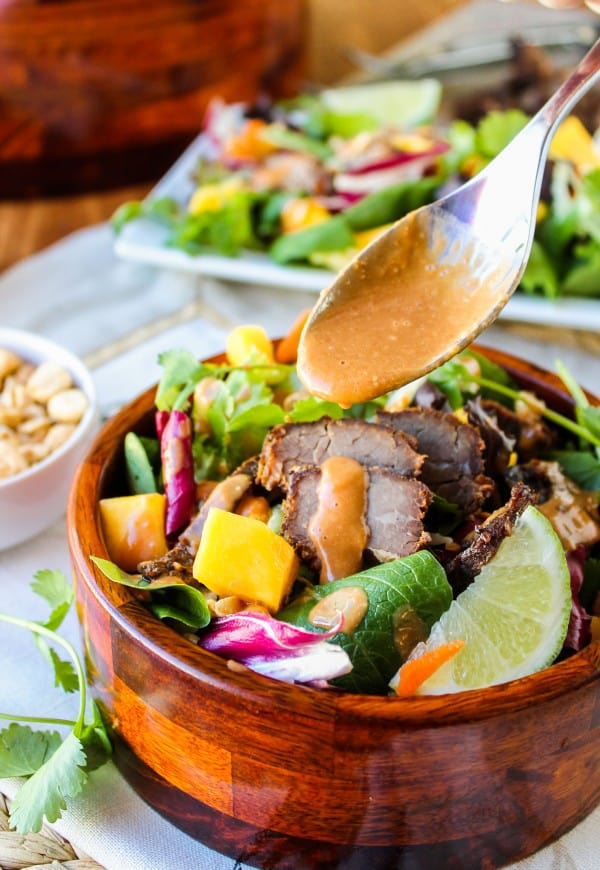 Throw some cheap meat in the slow cooker for a few hours and smother it with mangos and peanut sauce. And some greens. I guess. Soooo good.
Nutella Stuffed Gingerbread Cookies: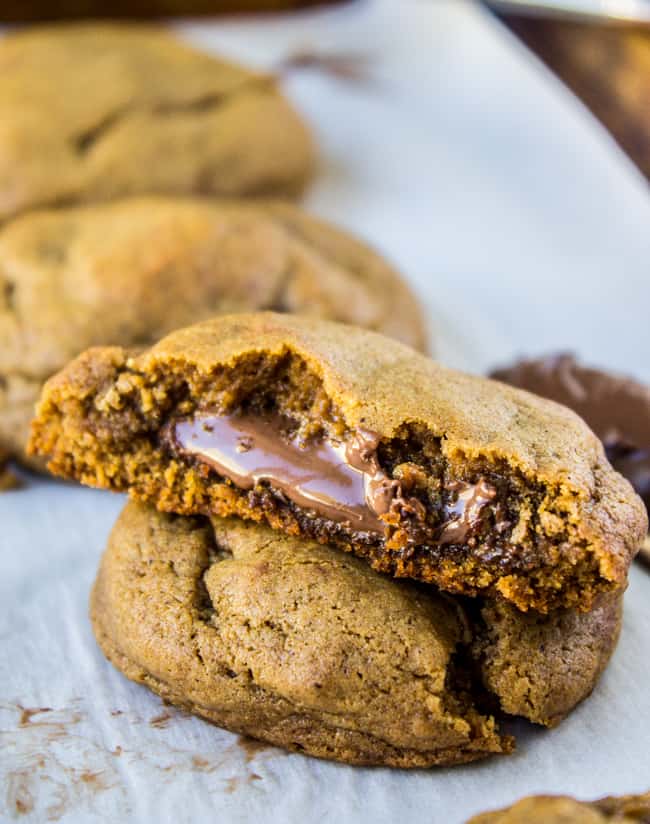 I know, I know, I won't shut up about these cookies. Well guys there's a reason.
Here's the Top 5 Recipes on The Food Charlatan in 2014 according to traffic.
A few more top recipe posts:
10 Most Popular Gluten-Free Recipes of 2014 from My Gluten Free Kitchen
Top 25 Recipes of 2014 from The Reluctant Entertainer
The Best of 2014 from TidyMom
We are a participant in the Amazon Services LLC Associates Program, an affiliate advertising program designed to provide a means for us to earn fees by linking to Amazon.com and affiliated sites.