My Aunt Shirley is famous for her creamy mashed potatoes! They are SO fluffy, creamy, and have TONS of flavor. They are like soft pillowy clouds that melt in your mouth. I could describe them forever but you're just going to have to make them! A very unique recipe.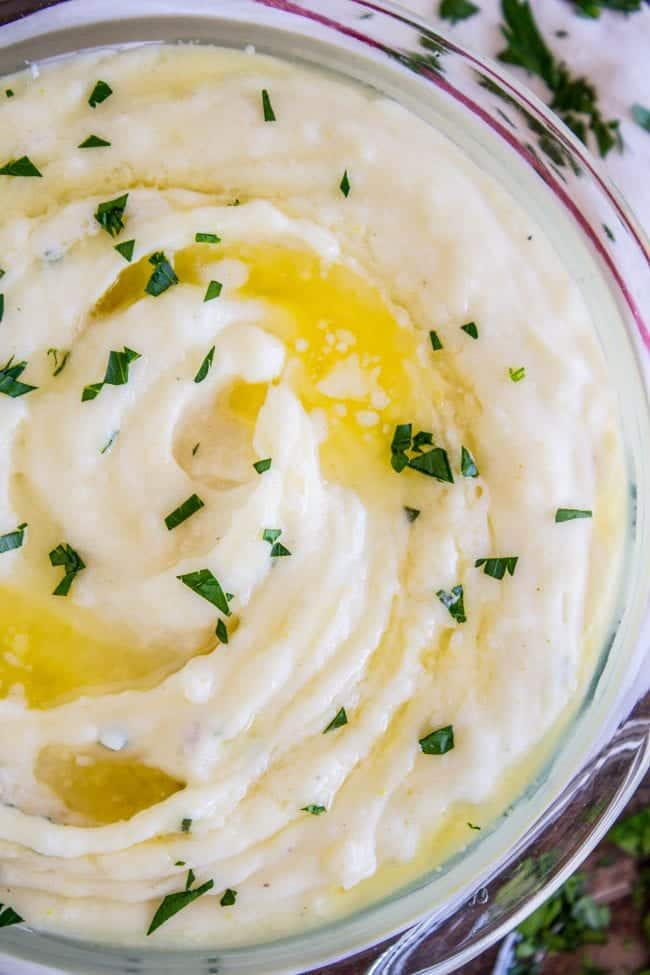 Originally posted November 7, 2017
Did you know that Costco has FREE home delivery?? Did you know that the delivery person will even bring you a portion of the free food samples that you missed at the store??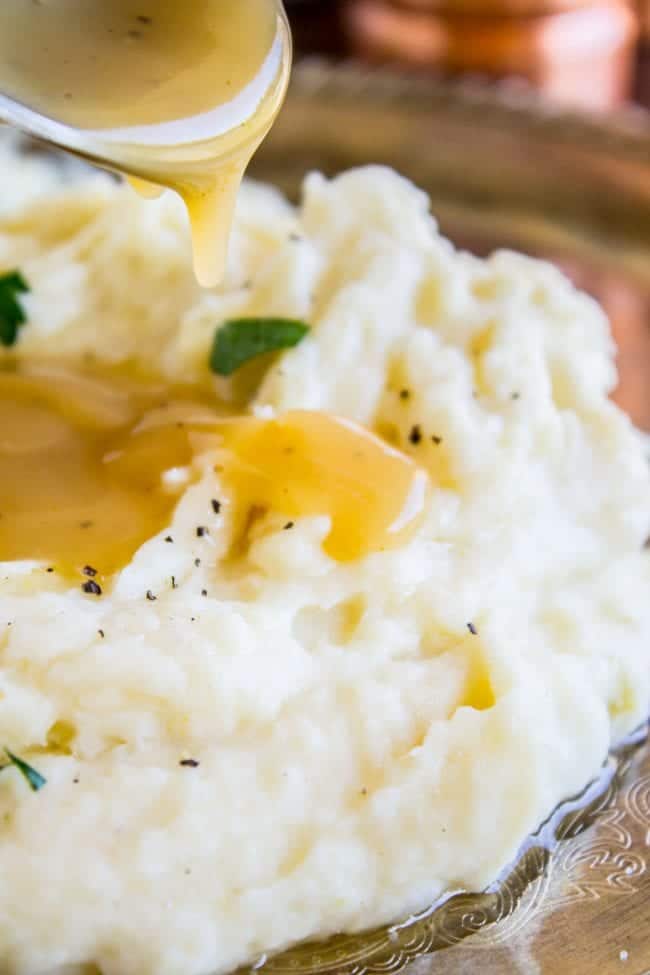 Just kidding. I had you there for a minute, didn't I? Come on don't lie.
I went through all the things they brought me and thought, man, this is super boring. No hidden chocolate covered pretzels? No fancy bread from the bakery? Just bulk ground beef and 25 pounds of flour? Boo.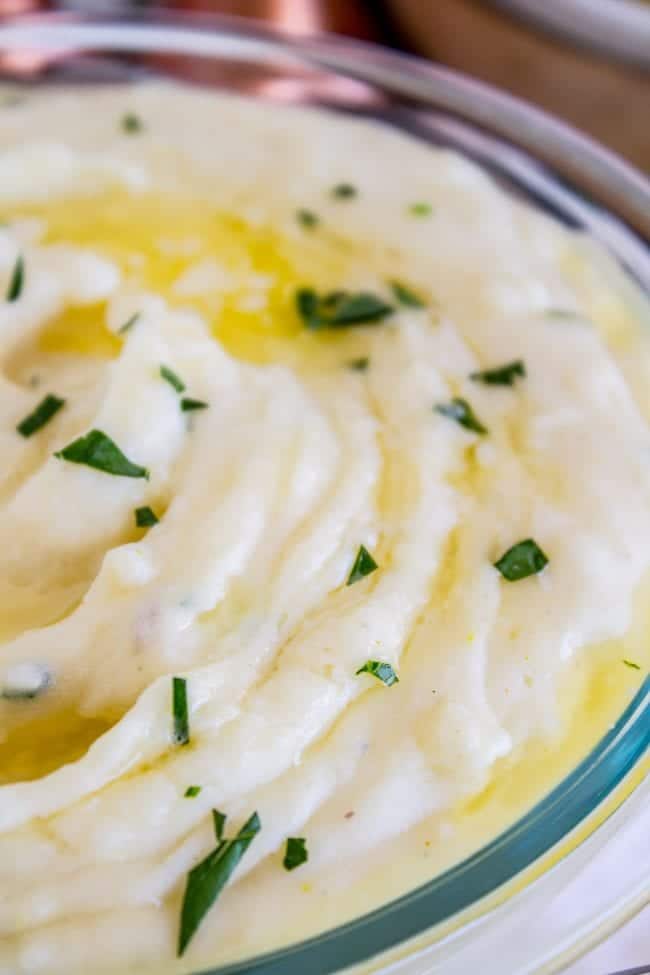 I was pretty excited about the delivery option but now I'm thinking I'll probably still go to the store most of the time. Sure, I saved tons of money because I didn't impulse buy 3 entire flats of mangos. But come on, sometimes you just don't know in advance that you're going to NEED those two enormous jars of Nutella. Or a giant jar of chocolate-vanilla coconut cashews (Have you HAD those?? Omg.) And don't forget the cheese! Sell me all the fancy cheese! I definitely need 2 pounds of gouda.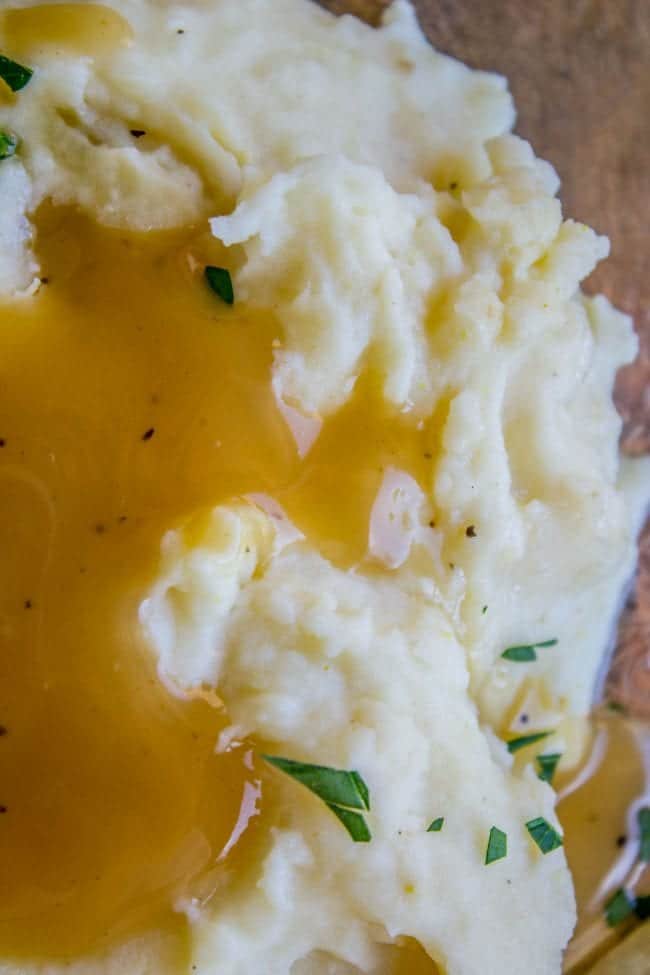 Someday when I'm in debtor's prison the other inmates will ask me, Karen, how did you end up here? Did you buy a mansion you couldn't afford, did you drive a Ferrari? And I'll say no, I bought 1000 pounds of gummy bears every week at Costco.
How to make Creamy Mashed Potatoes



Lawryyyyy's. It's kind of a famous secret ingredient in our family, for lots of recipes.
So have you ever tried my Aunt Shirley's Famous Dinner Rolls? They are the butteriest, most pillow soft rolls of your life. I usually don't even bother with real dinner when I eat them, just go for the gold with 3 rolls slathered in butter for dinner instead.
Shirley is an incredible baker but she's also got mashed potatoes DOWN. This recipe is legendary. I had never actually made them before today, I've just been eating them for years at every holiday of my life. But I finally got the recipe from her and found out all her secrets. I knew she added cream cheese (lots; a whole 8 ounce package) but I didn't realize how unique the rest of the recipe was.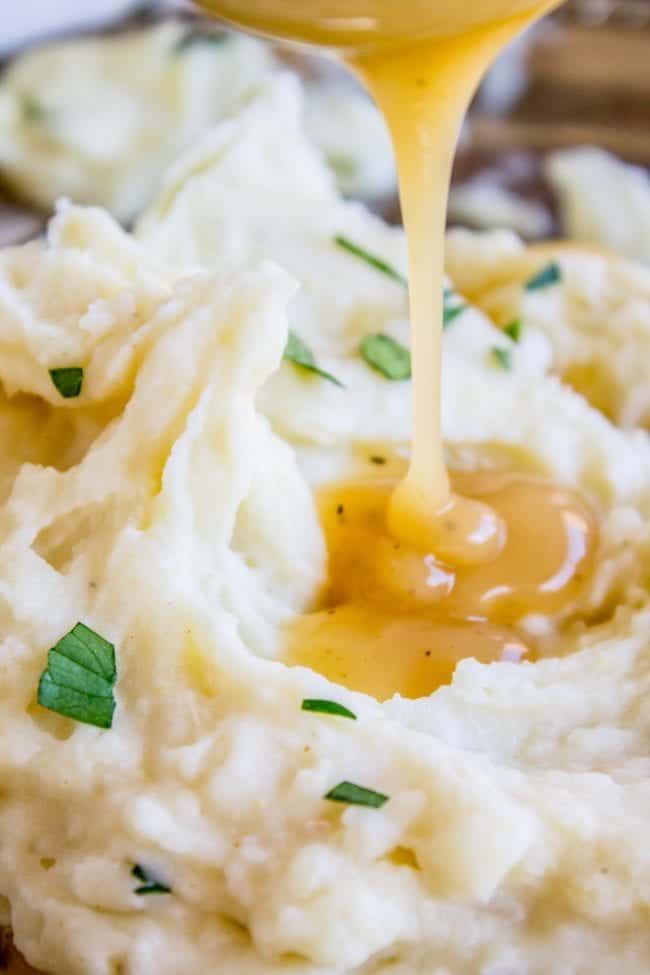 First you boil the potatoes WITH a chopped onion and minced garlic. This way the onion and garlic get nice and mellowed (say no to stinky breath) but the potatoes still retain amazing flavor when it all comes together. The she adds chicken bouillon and Lawry's seasoned salt. This is genius; it's kind of like adding a little bit of gravy to your mashed potatoes. So delicious.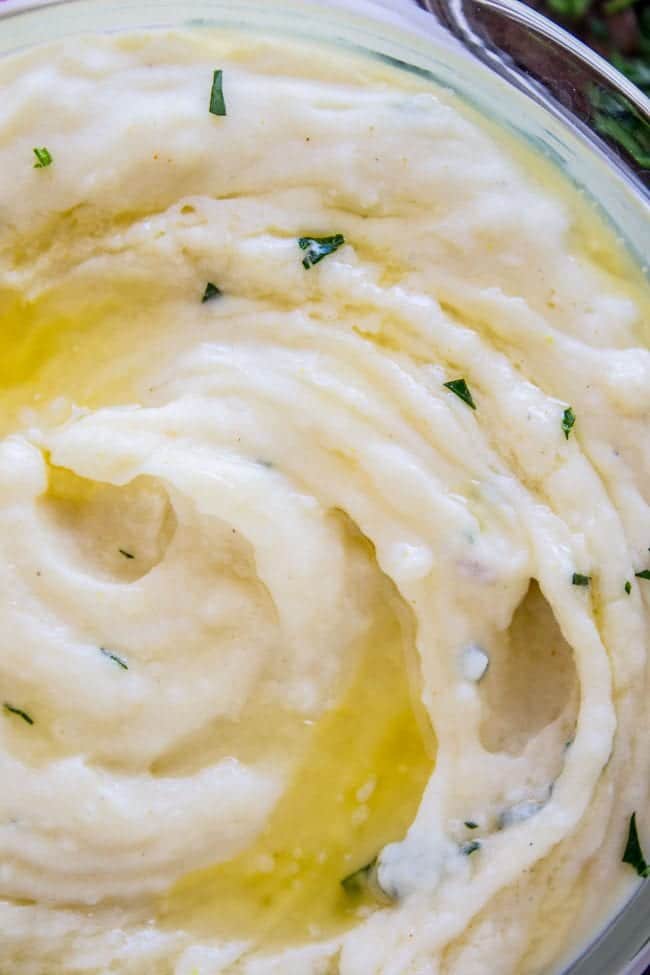 Use as a Thanksgiving Mashed Potatoes Recipe
You can season it with a bit of pepper if you like, but I found it didn't need it. Let the creaminess speak for itself!! You should totally make these potatoes for Thanksgiving. They are the ones I ate every year growing up! Just don't take the last serving without double checking with everyone. There is a legendary story of my brother Eric taking a second helping of these creamy mashed potatoes before my cousin Amber had had any to begin with, and it was basically a tragedy.
I mean, I know that's melodramatic, but seriously what if YOU were 12 and didn't get any Thanksgiving mashed potatoes? What else is there to eat when you're 12 and kinda picky? (The rolls, I guess.) I know this story like the back of my hand and I wasn't even ALIVE when it happened, no joke. People have got FEELINGS about mashed potatoes. Eric's never gonna live it down.
Maybe make a double batch just in case. We ate ours tonight with some pan seared salmon. Mm. Mashed potatoes makes everything amazing!
What to pair with these creamy potatoes
Easy Fall-Apart Crockpot Roast
Baked Ham with Raspberry Chipotle Ham Glaze
More great potato recipes to try out!
Brown Butter Mashed Potatoes: << Say no to gravy. Yes to brown butter.
Slow Cooker Buttermilk Mashed Potatoes << Perfect way to save on stove top space on Thanksgiving.
Ultra Creamy, Cheesy, Make Ahead Mashed Potatoes << Make these ahead and bake last minute. They are sooooo cheesy.
Make Ahead Garlic Herb Mashed Potatoes from Valerie's Kitchen
Parmesan Garlic Slow Cooker Mashed Potatoes from A Mindful Mom
Facebook | Pinterest | Instagram | Twitter

Aunt Shirley's Famous Creamy Mashed Potatoes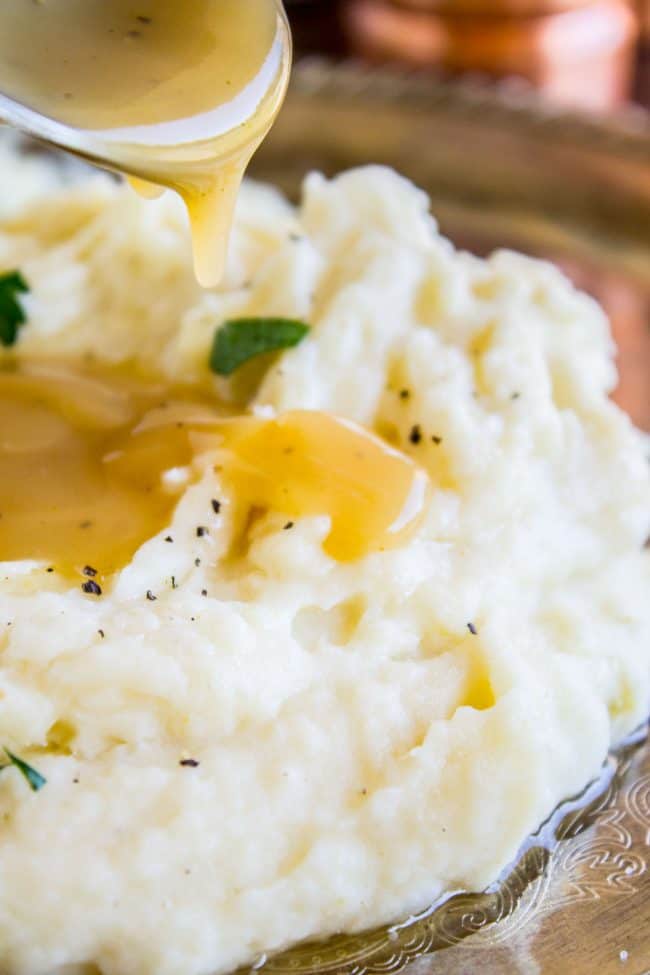 My Aunt Shirley is famous for her mashed potatoes! They are SO creamy, fluffy, and have TONS of flavor. They are like soft pillowy clouds that melt in your mouth. I could describe them forever but you're just going to have to make them! A very unique recipe.
Ingredients
8-10

large

russet potatoes

,

5 pounds, peeled

1

medium

onion

,

chopped

1

tablespoon

garlic

,

fresh, smashed and minced

8

ounces

cream cheese

1/2

cup

salted butter

,

1 stick

2

tablespoons

Better Than Bouillon Chicken Base

1 to 2

teaspoons

Lawry's seasoned salt

,

taste it

minced parsley

,

fresh, to garnish (optional)
Instructions
Bring a large pot of water to a boil over high heat.

Peel the potatoes and chop them into 1 or 2 inch pieces. (See photos)

Chop the onion. Smash and mince the garlic. (You can use garlic from the jar in a pinch, but fresh is always better.)

Add the potatoes, onions, and garlic to the pot of boiling water. Bring it back up to a boil and then lower the heat to a simmer.

Simmer for 15-20 minutes, until the potatoes are very fork tender.

Drain the potatoes carefully. I always use the lid and tip it over the sink but this can be a little heavy. Use a large colander if you have one. Return to the pot.

Use an electric mixer to whip the potatoes until ultra creamy. You shouldn't need to whip more than 1-2 minutes. Make sure you scrape the sides and bottom with a spatula. Don't over mix; once it's whipped, turn off the mixer.

Taste it and see if you would like to add up to 1 more teaspoon of seasoned salt.

Garnish with fresh parsley if you're a food blogger and need to post pictures of pretty food on the internet. Otherwise you can safely skip this step ;)
Notes
*I like to use the Better than Bouillon brand, it's a paste that you store in the refrigerator after opening. It adds so much flavor! But if you don't have any, instant chicken bouillon granules will work too. That's what the original recipe calls for. Oh and I almost forgot, I used 1 tablespoon of chicken and one tablespoon of TURKEY base. Love that stuff. It's got tons of flavor. It's perfect for making Make Ahead Turkey Gravy, too.
Source: This recipe, is, of course, from Aunt Shirley. :)
Nutrition
Serving:
1
cup
|
Calories:
398
kcal
|
Carbohydrates:
56
g
|
Protein:
8
g
|
Fat:
17
g
|
Saturated Fat:
10
g
|
Polyunsaturated Fat:
1
g
|
Monounsaturated Fat:
4
g
|
Trans Fat:
1
g
|
Cholesterol:
49
mg
|
Sodium:
413
mg
|
Potassium:
1286
mg
|
Fiber:
4
g
|
Sugar:
3
g
|
Vitamin A:
591
IU
|
Vitamin C:
18
mg
|
Calcium:
68
mg
|
Iron:
3
mg