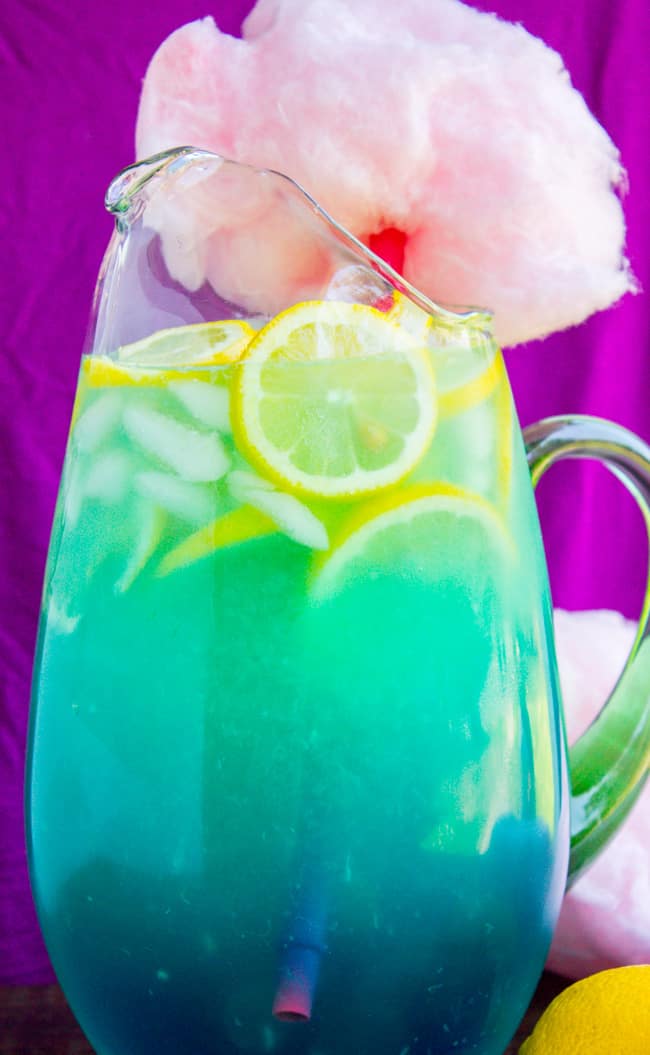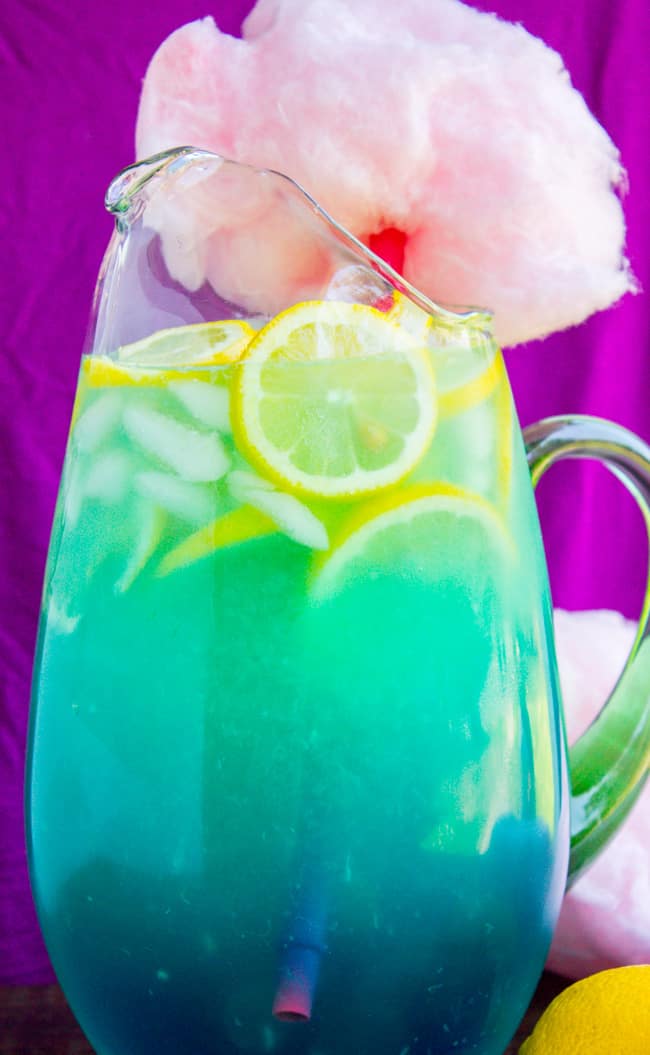 Did you make this recipe?
Leave a review »
Blue Cotton Candy Lemonade (like at Disneyland!)
about 9 cups
adjust servings
Instructions
Add ice to a 3-quart pitcher.
Add 6 cups of cold water to the pitcher.
Juice the lemons. It's much easier to use an electric citrus juicer, but elbow grease works fine too. Add the lemon juice to the pitcher.
Add the Cotton Candy Snow Cone Syrup to the pitcher and stir.
Pour each glass and garnish with lemons in the glass or on the rim. Add two straws to each glass: one to sip from, and the other to spear your cotton candy. The cotton candy can't touch the lemonade, it dissolves instantly! Let your guests add the cotton candy to their glass, it's so fun. You will want about a fist size hunk of cotton candy for each glass. I used a candy-apple stick to hold the cotton candy in a few of the photos above, it worked great.
by The Food Charlatan