Raspberry Nocciolata Grilled Sandwich and giveaway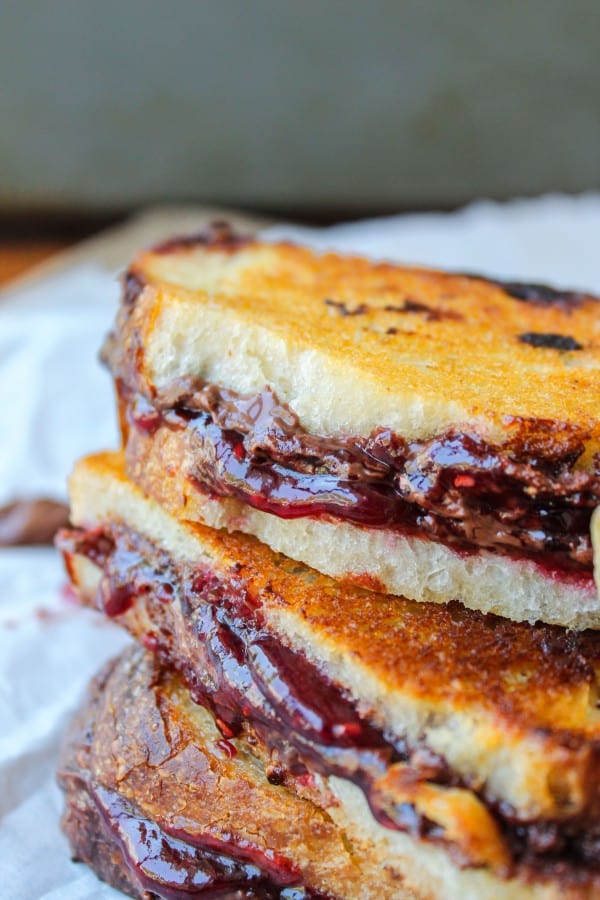 Eric and I celebrated our 6 year anniversary last weekend. Woohoo! Here's to another 60 years of lying in bed together while looking at our phones.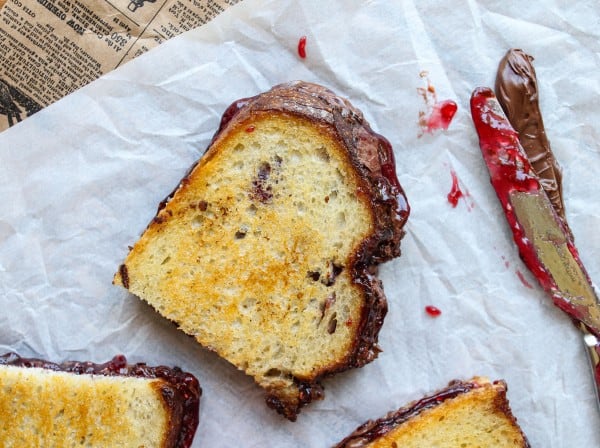 No really, as far as romancing goes, Eric's pretty awesome. He is the one who's always setting up date nights for us. He brings home fresh flowers regularly because he knows how much I love them. And he is a diligent dish washer, which is a pretty valuable asset when you are married to a food blogger.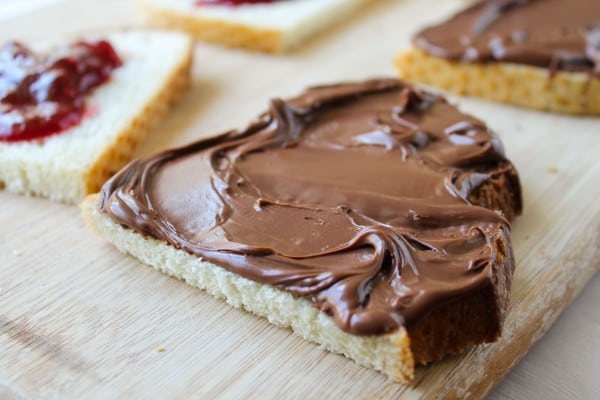 We were on our anniversary date last weekend when I saw something at Marshall's that my sister-in-law Sandi had been wanting. I texted her a picture. "Look! Only 25 bucks!" All she said was, "please tell me you're not shopping at Marshall's for your date."
 Oh yes. Yes we were. Lest you truly think the romance is dead, just know that the first part of our date was going to play tennis, so we were all sweaty and gym-clothes-y when we arrived at the store. After that we went to In-n-Out and then hit up Barnes and Noble, snaggy hair and all. I'm telling you guys, marriage just gets better with time. There is honestly no one else I would rather suck at tennis with and read cookbooks at the bookstore next to.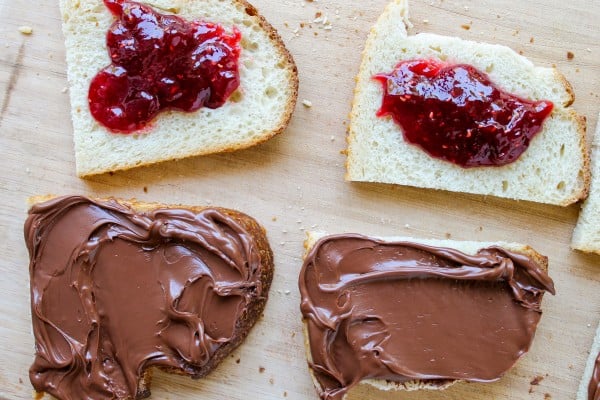 The whole is greater than the sum of it's parts. Eric n Karen ftw!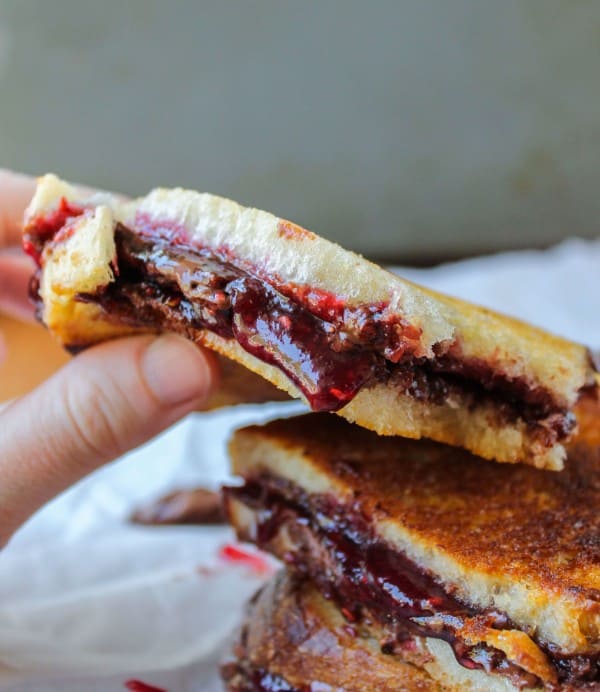 Speaking of Aristotle's cute little quote, I'd say it applies to this 
Raspberry Nocciolata Grilled Sandwich quite nicely. You will notice that this is a no-brainer recipe. I didn't even deign to suggest how many tablespoons of raspberry jelly to put on your sandwich. It's a chocolate sandwich, it's not good for you so you shouldn't be counting calories, and if you don't know how to spread jelly on bread then boy have we got a ways to go.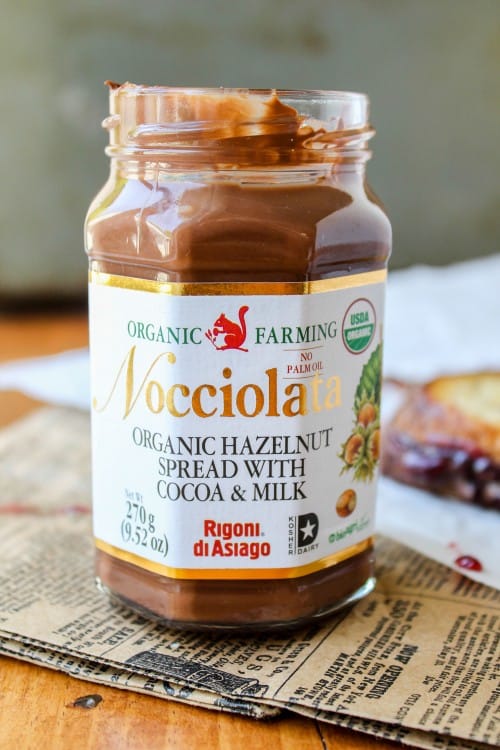 Have you guys heard of Nocciolata? No-chee-oh-lata. They sent me a free jar to check out, and it is awesome. It's a Nutella alternative. Most of the brands I've tried are not even close, in my opinion, but Nocciolata tastes exactly like Nutella to me. And it's completely organic, kosher, and lots of other
healthy stuff
, so if you're into that, then I would most definitely check it out.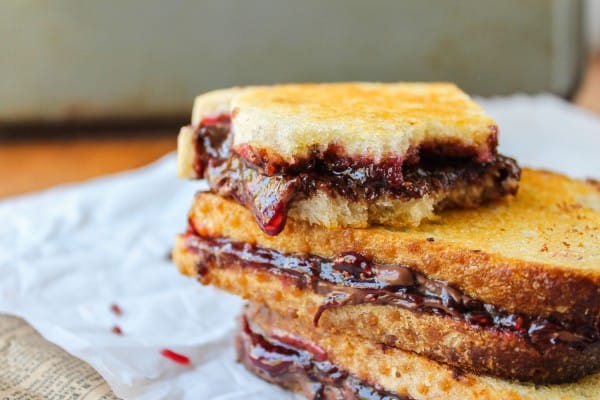 It's an Italian brand, but they've been making a name for themselves in the US. I even saw it at Costco the other day: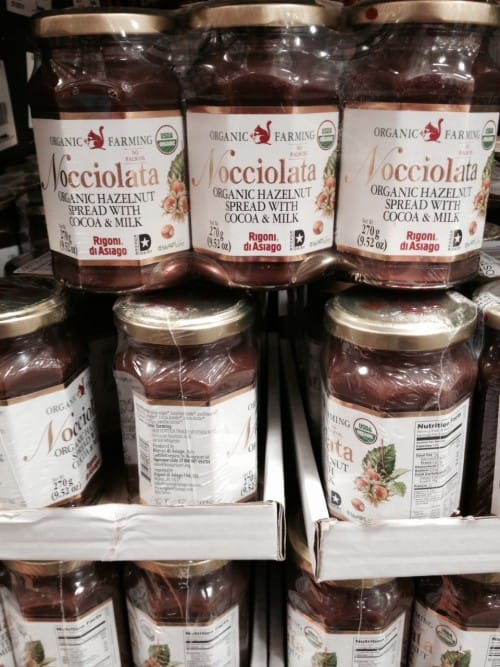 Or instead of Costco you can just enter my giveaway. Leave a comment below telling me what you will make with it if you win! (I highly recommend these.)
(Prize is 1 jar of Nocciolata. US residents only. Giveaway runs until Thursday June 5th at midnight PST.) This giveway is now closed.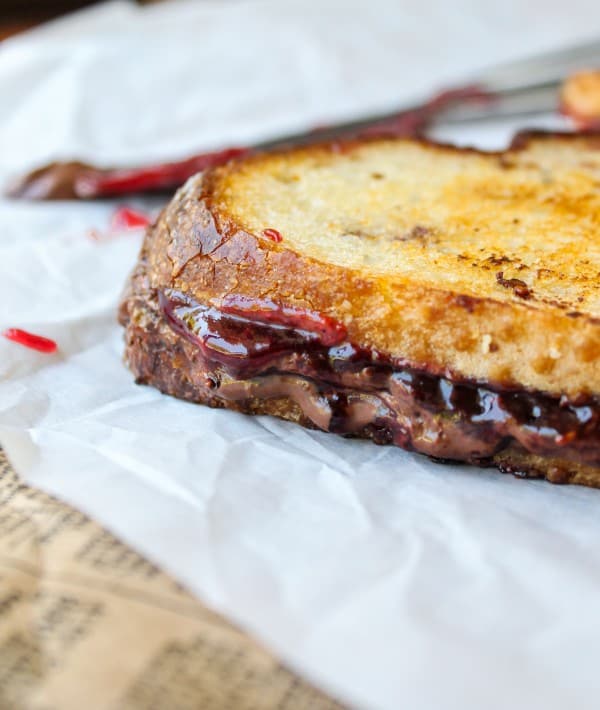 I will be buying that entire pack from Costco and making a thousand of these grilled sandwiches with it. A thousand!!! I could seriously eat this every day.
I was given a free jar of Nocciolata  to review, but all opinions are my own, of course!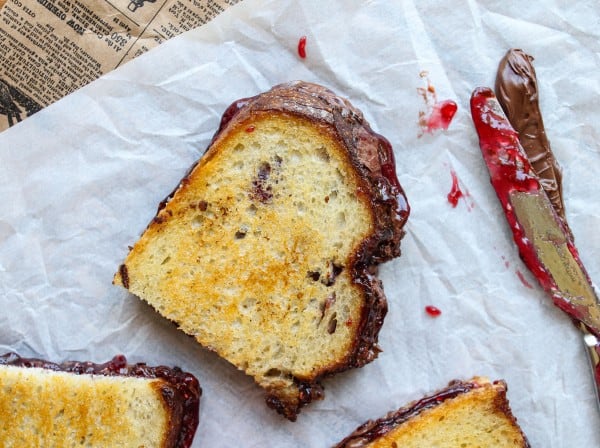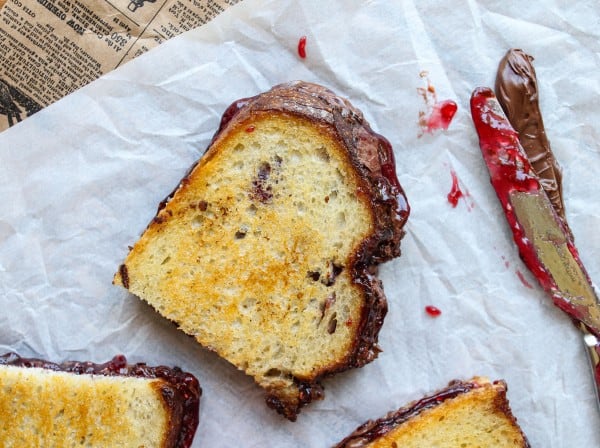 print
Did you make this recipe?
Leave a review »
Raspberry Nocciolata Grilled Sandwiches
Ingredients
sourdough bread, sliced

Nocciolata, or other high-quality hazelnut spread

raspberry preserves

butter, softened
Instructions
Spread Nocciolata on one slice of bread and raspberry preserves on the other slice.
Sandwich them together. Don't squish it!
Spread butter on the top half of the sandwich.
Heat a nonstick skillet over medium heat. Once hot, add the sandwich, butter side down.
Spread butter on the other side once it's in the skillet.
Let it grill for 3-5 minutes. Keep an eye on it since the Nocciolata has a tendency to burn.
Flip when it is golden brown and cook on the other side for 2-3 minutes. Eat hot!
by The Food Charlatan

If you make this recipe,
share it on Instagram
 using the hashtag
#TheFoodCharlatan
so I can see it!
Source: The Food Charlatan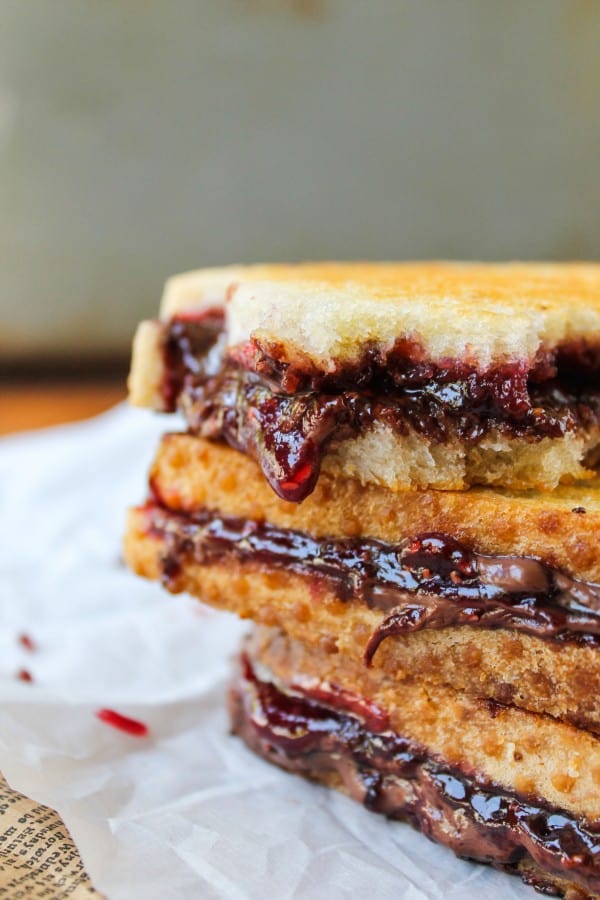 We are a participant in the Amazon Services LLC Associates Program, an affiliate advertising program designed to provide a means for us to earn fees by linking to Amazon.com and affiliated sites.