9 Easy Crock Pot Dinners for Halloween Night
I don't know about you, but dinner is the last thing on my mind on Halloween night! I've got faces to paint, accessories to find, and about 1,000 Twixes to eat. The Crock Pot saves me every year from being a totally irresponsible mom and letting my kids eat nothing but candy all night. Slow cookers for the win!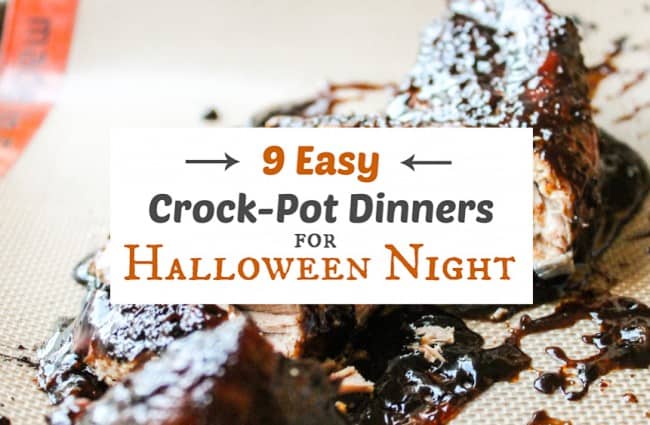 A couple weeks ago we were at a restaurant with the kids. I ordered Truman the Mac and Cheese. He took one bite and set his fork down. "Mama, I want that on it." And he points to the dish of butter that was served alongside our bread.
He's definitely my kid. Bring on the butter. (NO I didn't let him have any, gosh who do you think I am? I reserve excessive amounts of butter for myself only, because I'm an adult and am allowed to make bad choices.)
But all that goes out the window on Halloween night. We are pretty strict with our kids and their sugar intake, so I figure one night a year I can let it slide. They are allowed full access to their candy bags for the night, and after that it's strictly rationed. I remember once a couple years ago I spotted Charlotte near the end of Halloween night (way past bedtime) sitting on the bottom step of the stairs, chewing on a Starburst and staring vacantly at the wall. She looked like a total junkie, except smaller and cuter.
I figure the best way to combat an actual sugar coma is to fill them up with lots of protein before they head out for the evening. But who's got time to make dinner when you have multiple costumes to put together? Enter slow cooker. Do all the work in the morning so that when it's dinnertime you can just open the lid and serve dinner. Win!
Check out my Slow Cooker archives if you want even more ideas! Happy Halloween everyone!
1. Slow Cooker Basil Chicken in Coconut Curry Sauce: I published this recipe earlier this year and it has shot up to one of the top viewed recipes on my site. It is easy and super delicious! It is great served with rice or if you have time it's great with this Cauliflower Rice for a low carb meal.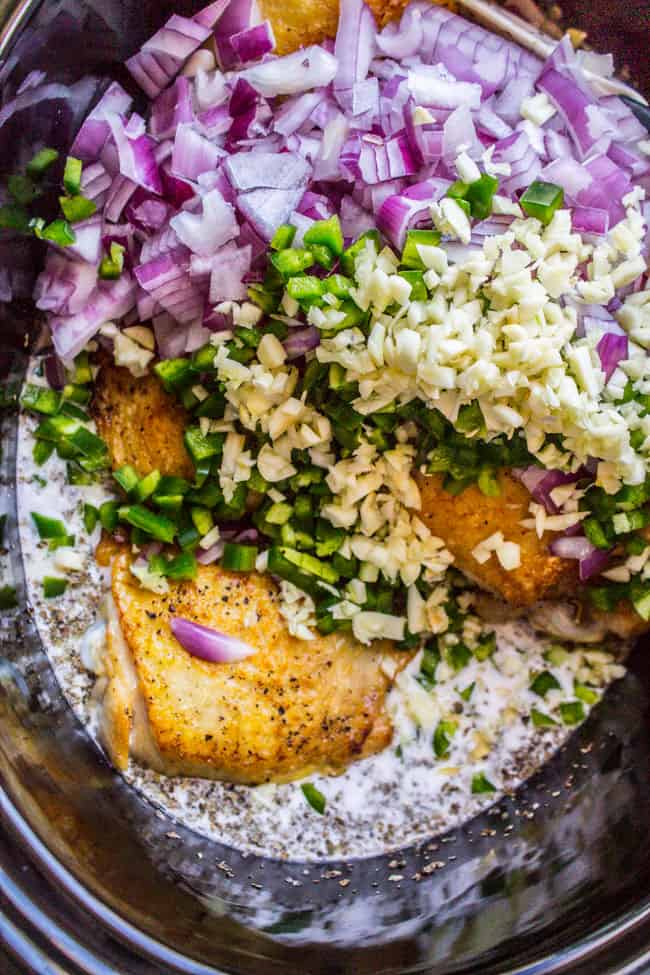 2. Beef Barley Soup (Slow Cooker): This is another top recipe on the blog. This soup is so beefy it's ridiculous. Check out all the reviews, it's a huge favorite!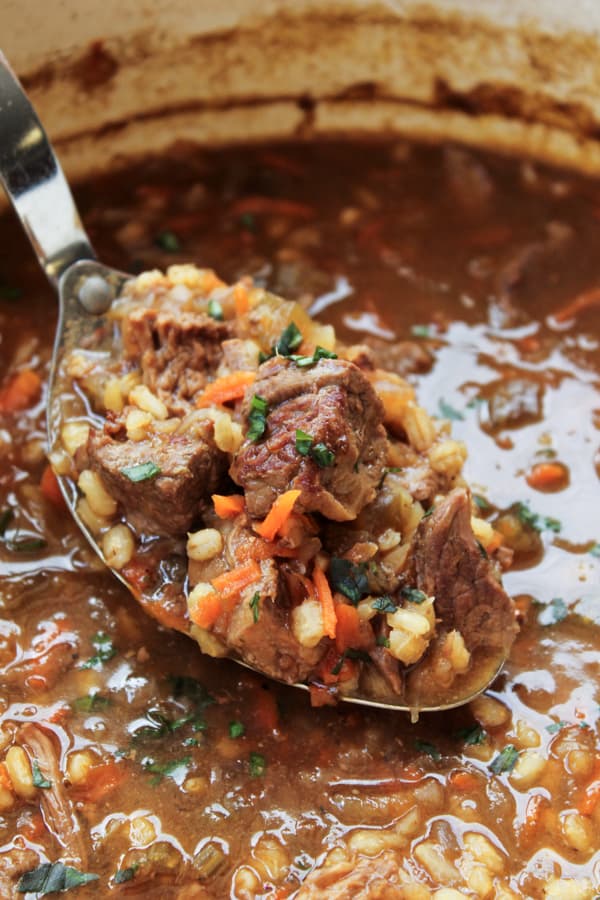 3. (Slow Cooker) Raspberry Balsamic Meatballs: I just made these meatballs last week while we were at Disneyland (we rented a house and cooked some of our own meals). So easy to throw together in the morning, especially if you use store bought meatballs. Or you could make a batch of these Easy Baked Meatballs ahead of time!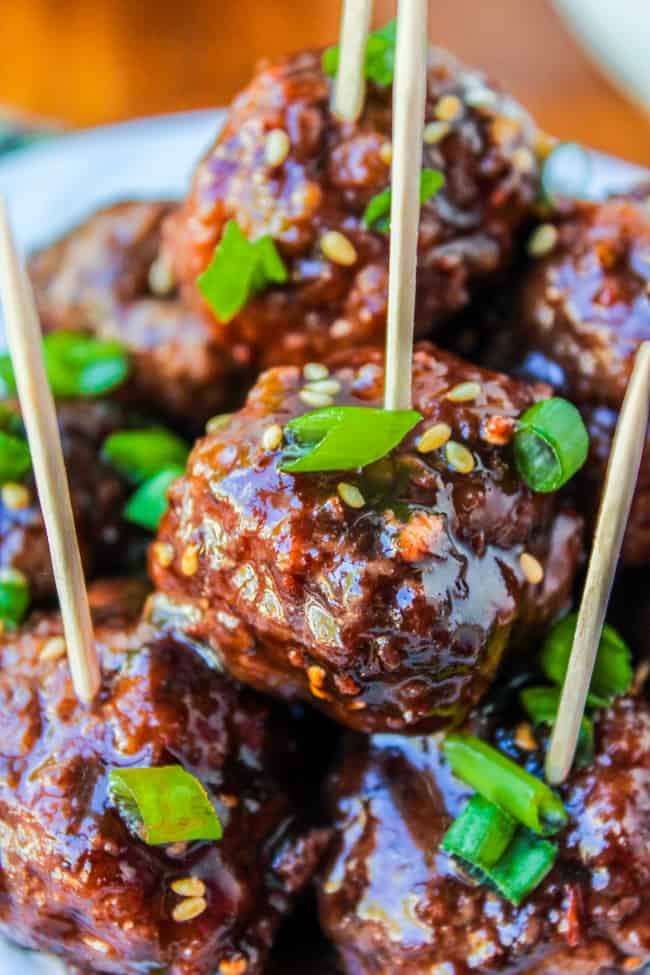 4. Traditional Tejano Carne Guisada (Braised Beef for Tacos): This is a classic recipe from my sister's husband's family. You can make it on the stovetop or the slow cooker. It's great for tacos or burrito bowls! If you have time make it with these Traditional Tejano Pinto Beans (which is also made either on the stovetop or in the slow cooker.)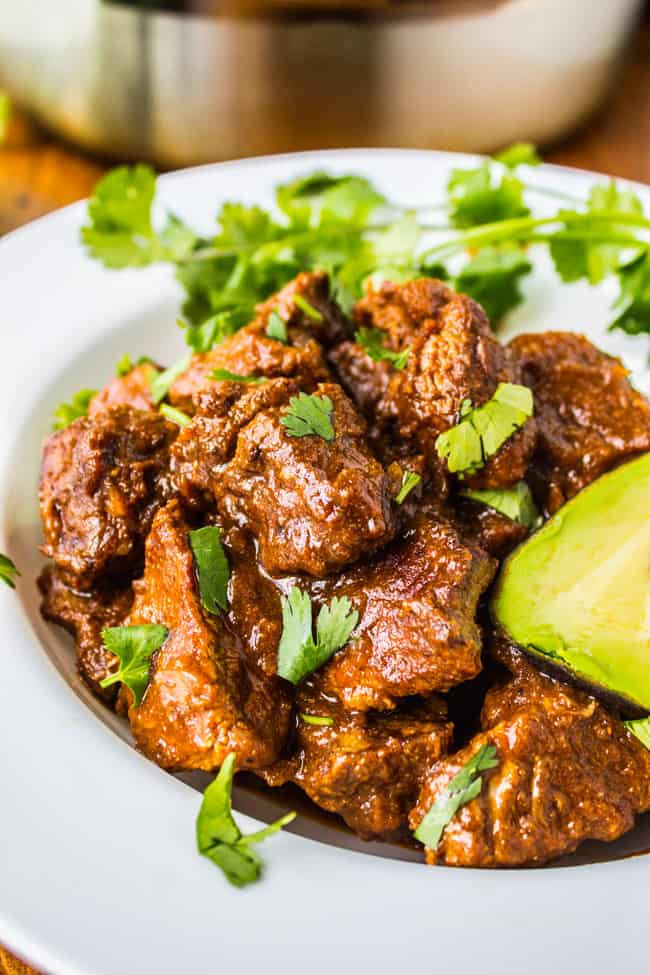 5. Cowboy Pinto Bean Soup (Slow Cooker): I love this soup! It's another classic from my mother-in-law Kris. Eric ate this all the time growing up. It's easy.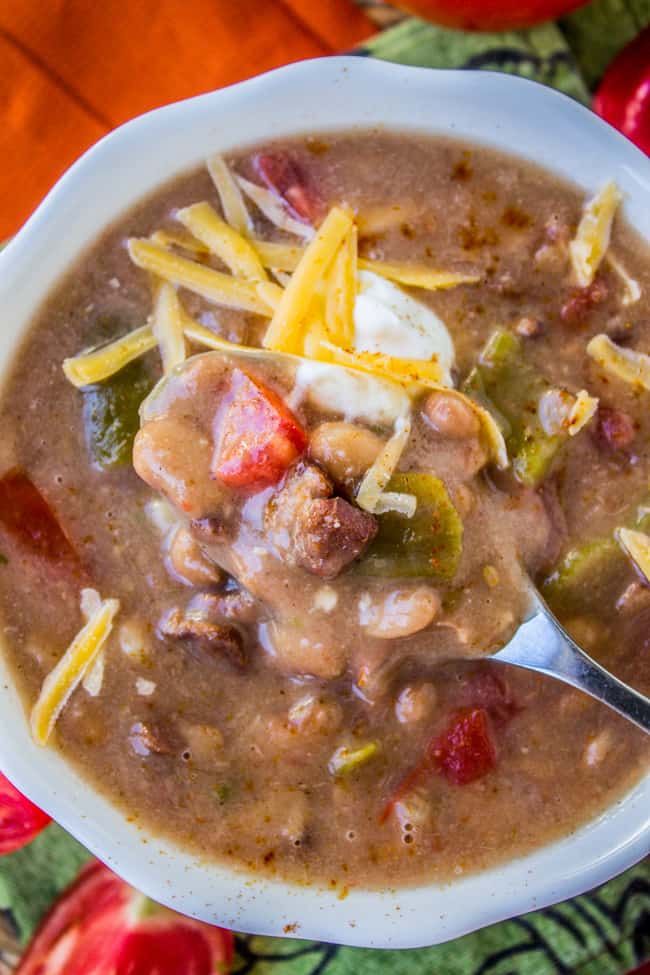 6. Healthy Slow Cooker Spaghetti Meat Sauce: This is a good stick-to-your-ribs spaghetti sauce that will pair nicely with All The Candy that you will be eating later.
7. Brown Sugar Balsamic Pork Tenderloin (Crockpot): This recipe is so easy and yet is packed with flavor! The pork just falls apart, and the crispy crust is to-die-for.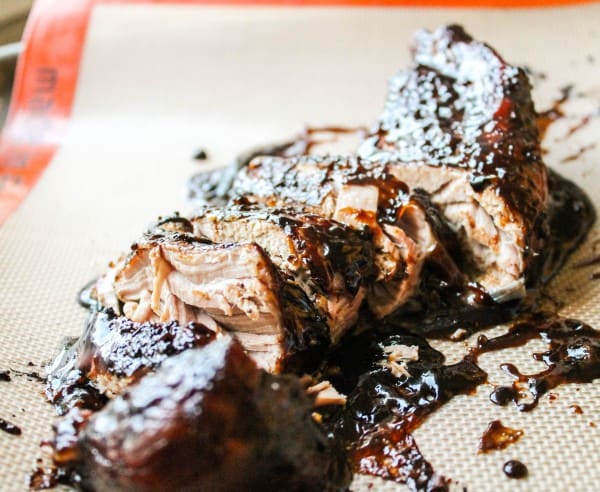 8. Slow Cooker Turkey Barley Soup (Or use chicken!): I created this recipe one year after Thanksgiving to use up some extra cooked turkey, but you could easily sub chicken. It's a poultry version of my favorite Beef Barley Soup.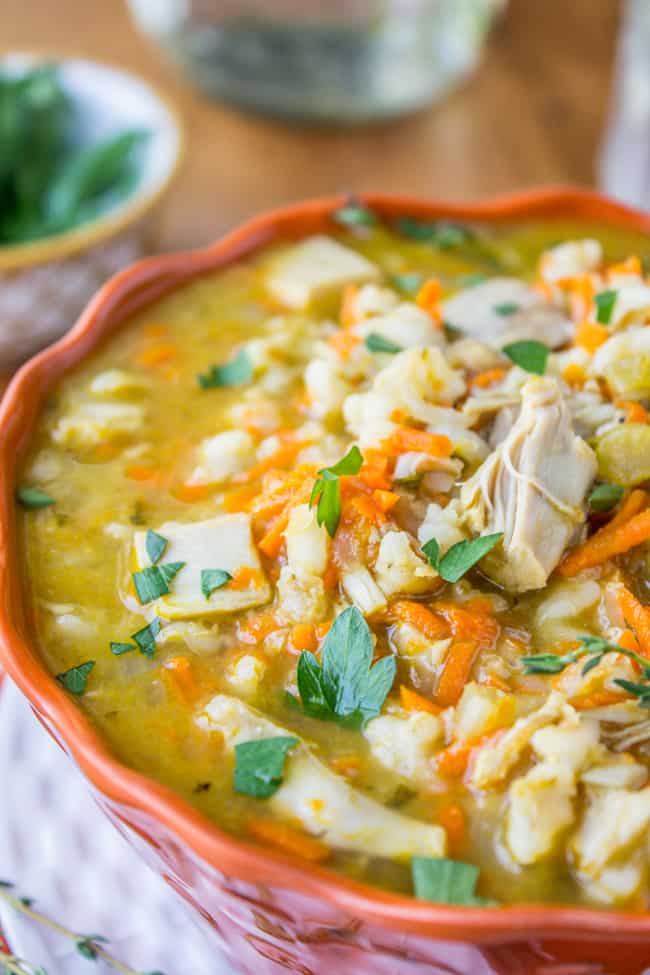 9. Asian Pork Tenderloin with Ginger Glaze (Slow Cooker): Another easy pork recipe! What's not to love? It's great served with rice or this Asian Cauliflower Rice.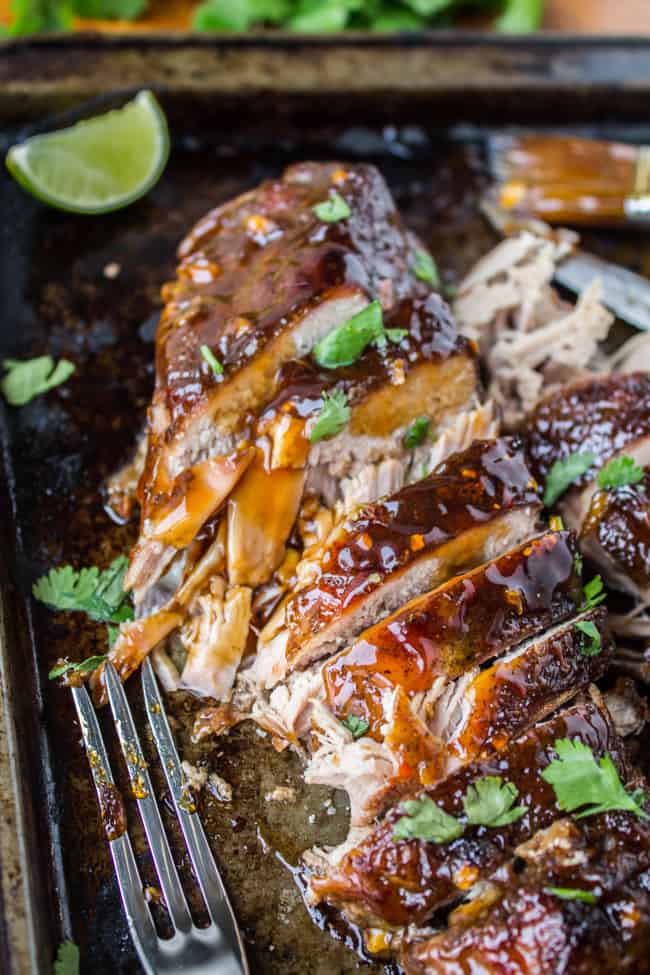 UPDATE 2019: I've made a few more really great slow cooker recipes that I wanted to add to this collection, which is specifically meant for Halloween night. Here they are:
10. The Best Chili Recipe I've Ever Made (Slow Cooker) What is it about Halloween that makes everyone want to eat chili? It's so good. Pair it with this Sweet and Moist Honey Cornbread. YUM.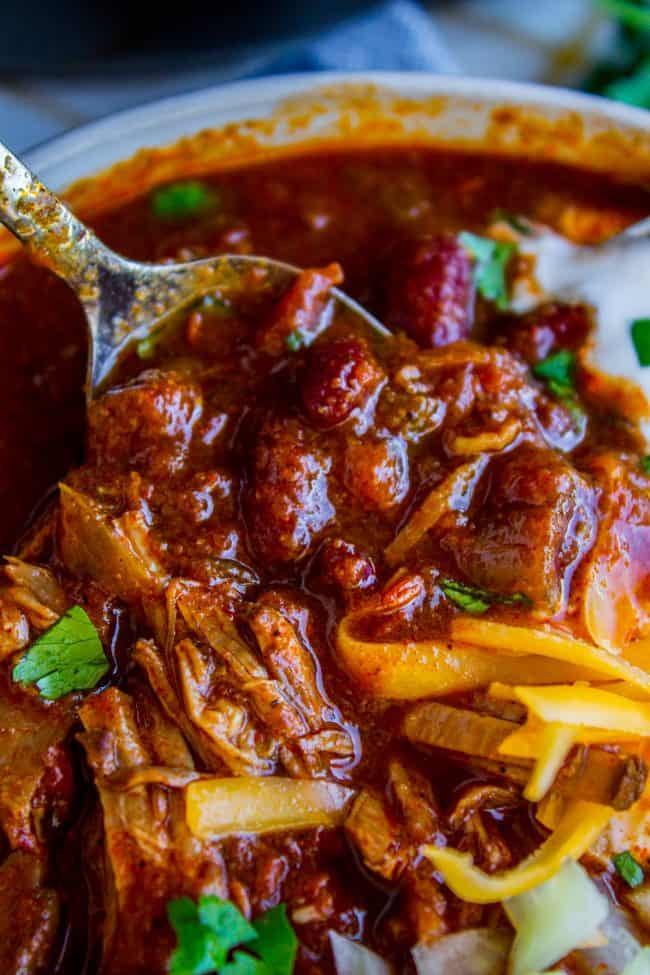 11. Easy Slow Cooker Chicken Stroganoff << this recipe only has 7 ingredients if you use a can of soup. You can skip the soup and make a homemade sauce, I have instructions for both. Either way, this recipe is stupid easy and kids LOVE it.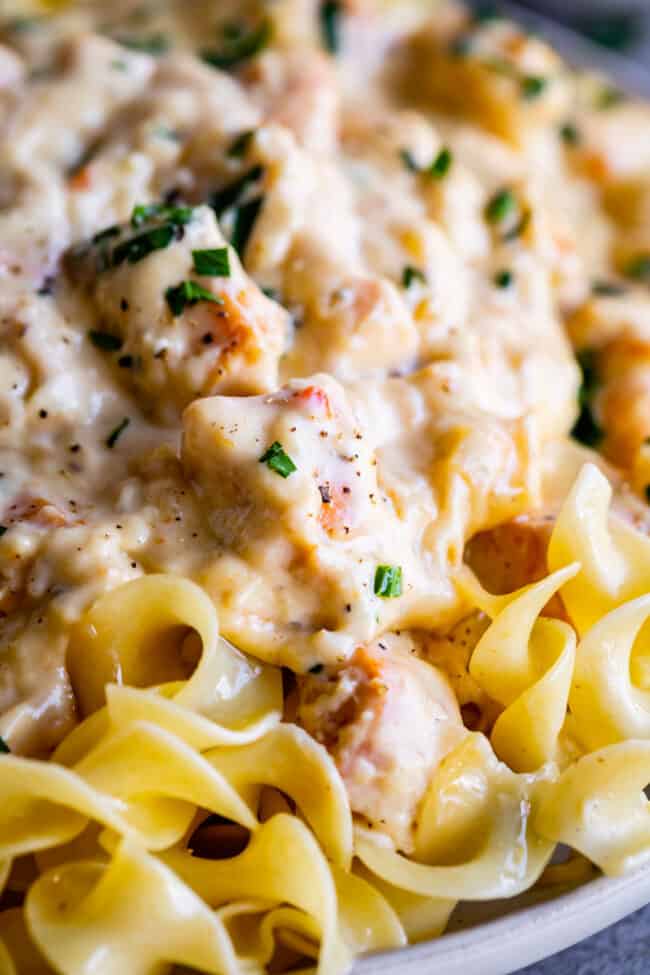 12. Cafe Rio Sweet Shredded Pork for Burritos << this is a huge family favorite. You can make it in the Instant Pot or the Slow Cooker. It's definitely a crowd pleaser!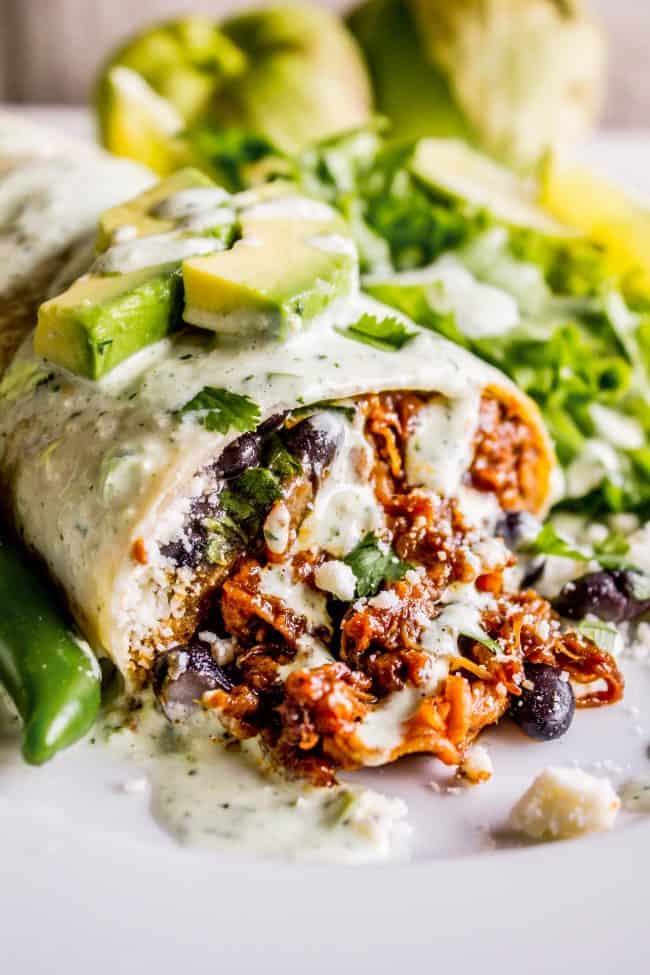 Here are a few more slow cooker ideas from friends!
Slow Cooker Kielbasa and Barbecue Beans from Mom on Timeout: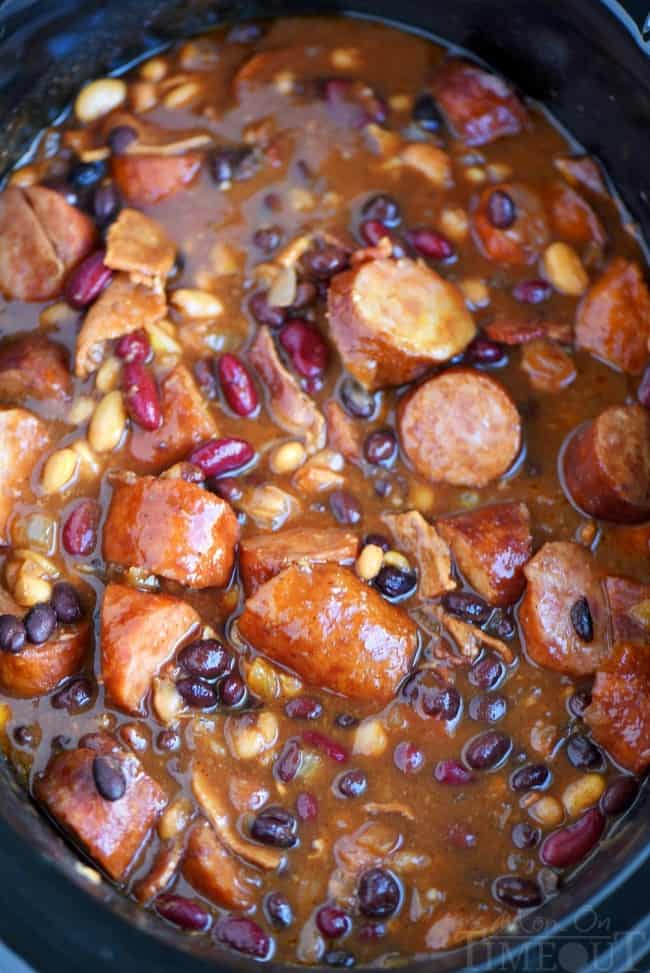 Slow Cooker Spanish Chicken Stew from Sweet Peas and Saffron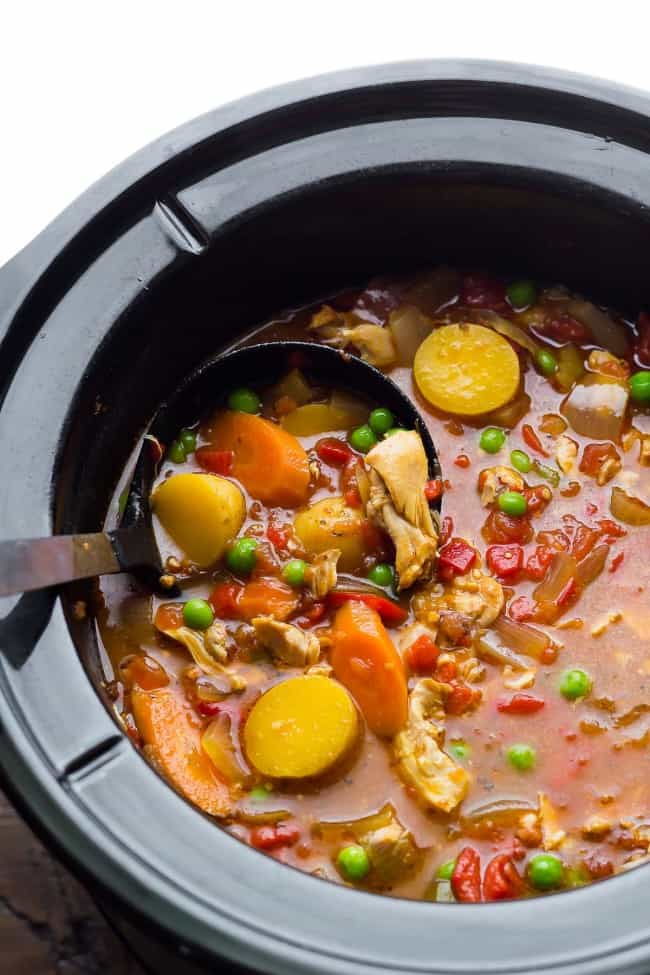 Slow Cooker Cuban Pork from Belly Full: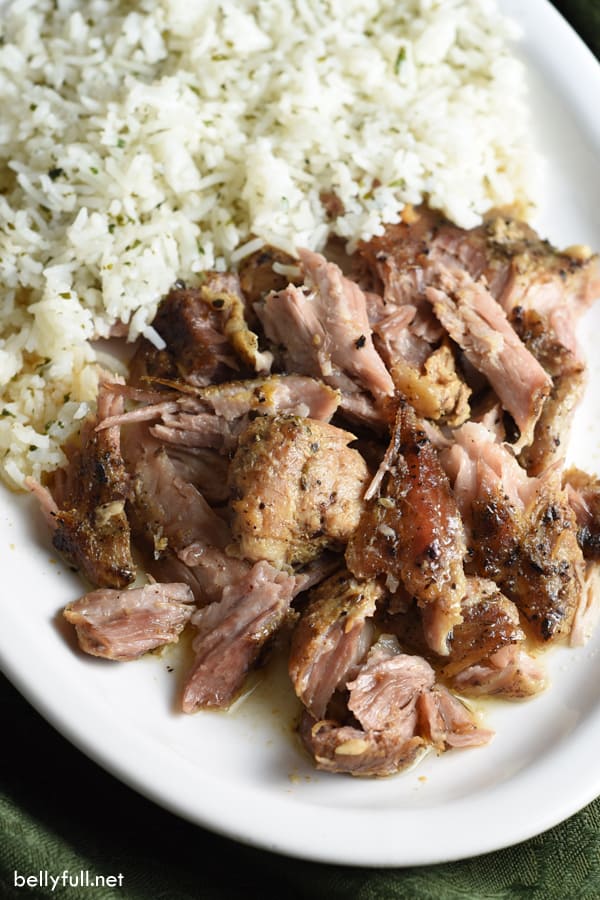 Slow Cooker Honey Sesame Chicken from Creme de la Crumb:
Here's another crock pot round up from a couple years ago! See I told you I'm a firm believer in crock pot dinners on Halloween :) yes, the Beef Barley Soup was on that round up too. Don't judge me, it's just so good!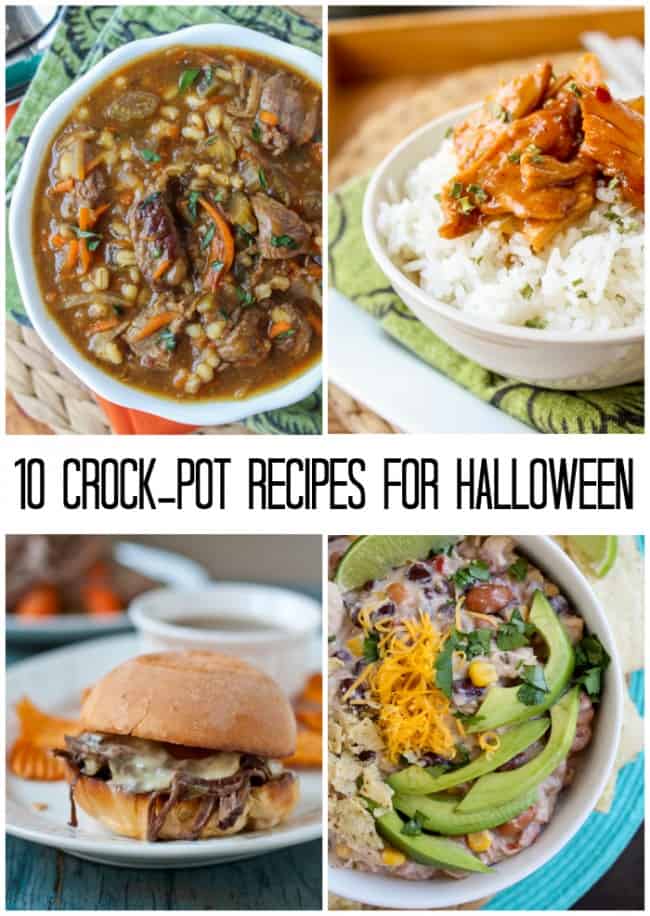 We are a participant in the Amazon Services LLC Associates Program, an affiliate advertising program designed to provide a means for us to earn fees by linking to Amazon.com and affiliated sites.