Traditional Tejano Carne Guisada (Braised Beef for Tacos)
This is an easy Tejano version of the classic Carne Guisada (Stewed Beef), a recipe that has been passed down for several generations. Made on the stove or in the slow cooker, this meat is perfect for tacos, burrito bowls, salad, etc. Or pick it all out of the pot with your fingers, I'm not gonna judge.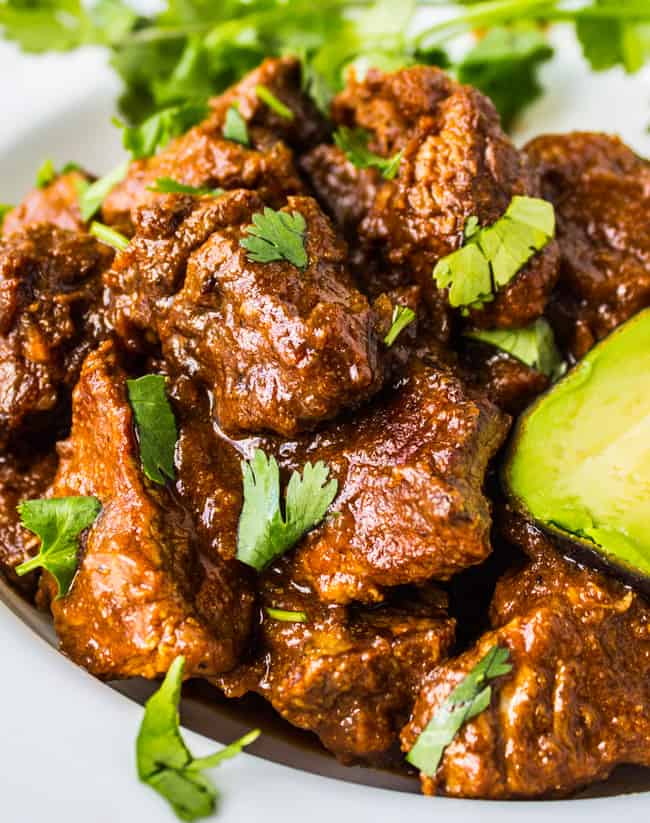 Brushing toddler's teeth really ought to be given an honorary-Olympic-event title. I'm not saying it should BE an Olympic event, because no sane person with children really wants to relive those kind of memories.
But you know how universities hand out honorary degrees to Important People sometimes? The Olympics should have that. And Toddler-Teeth-Brushing should be first on the list. (next would be "Shopping at Costco with Multiple Children.")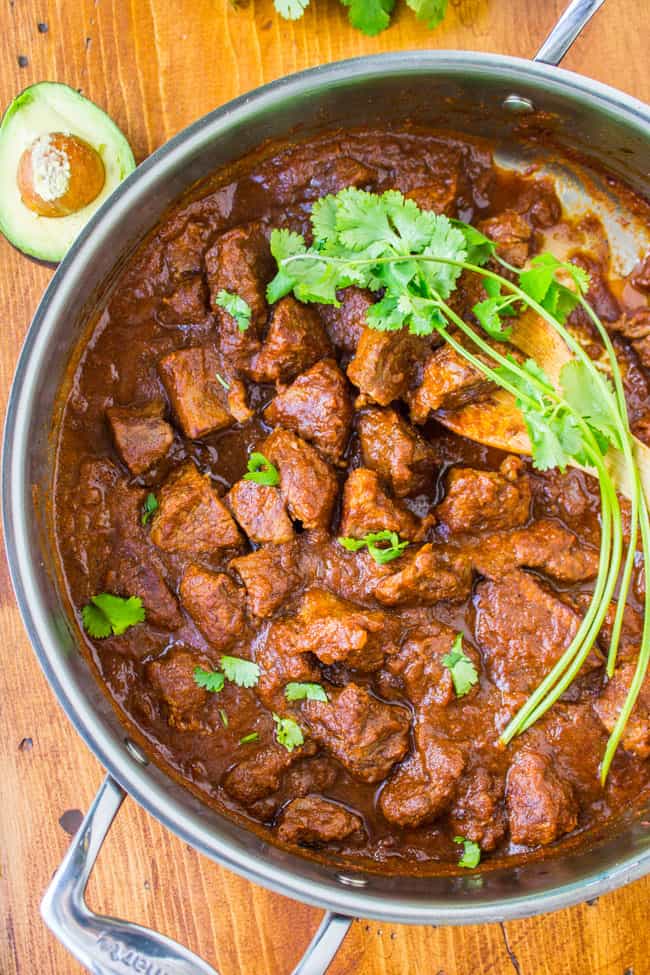 Brushing kid's teeth is not just about prying their mouth open. Round these parts it starts with a warm up chase, then a tackle, then what I like to call the Death Grip, in which one must use both legs, arms, and elbows to straddle and secure all toddler appendages. I personally prefer the Cross-Chest-Forearm-Pin.
Then, by the time you have prodded them enough to get them to open their mouth, they are mad, and start to scream at you with real tears. And that's the easy part. Brushing a crying kids mouth is easy. You can get way in there.
The other day I went through this ordeal with Truman, and when I finally freed him, he immediately bent down, scooped a tortilla chip off the ground, and ate it. Toddler: 1 Mom: 0.
How to make Carne Guisada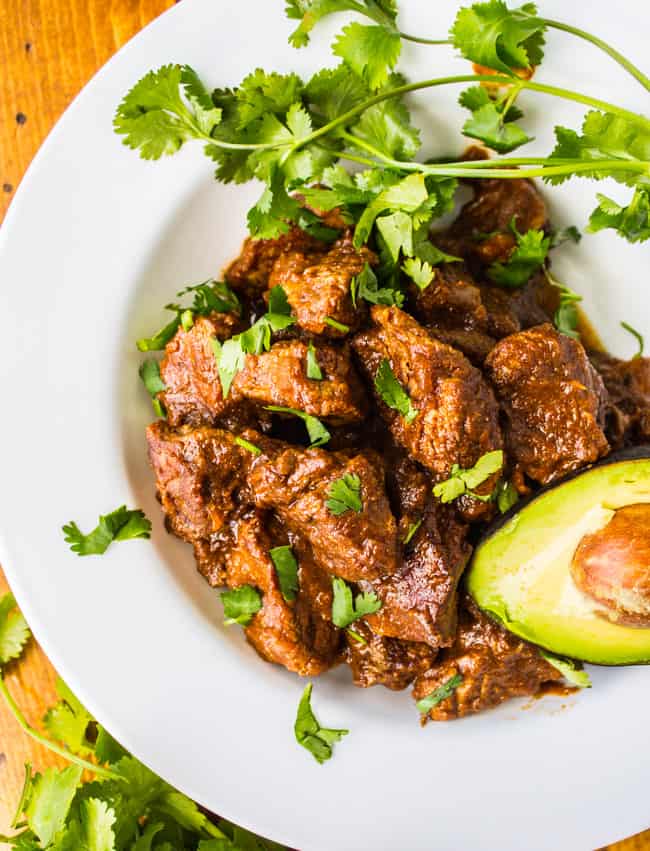 You guys remember these Traditional Tejano Pinto Beans? I've got the sister recipe for you today. This Carne Guisada is another recipe from my brother-in-law's Tejana grandmother. It is so simple, and so good. All of the ingredients are pantry items that I always have on hand, except the meat, and even that I sometimes have tucked away in the freezer. Next time you see stew beef on sale, stock up.
The original recipe is simmered on the stovetop for a few hours. It's really low maintenance, but you do have to be home to babysit it a little. I figured out a way to do it in the crockpot; all you have to do is omit most of the water called for.
My sister Laura made this for my whole family over Christmas. We were staying in a hostel near San Francisco with a community kitchen. One of the staff members followed his nose to the kitchen and asked if we were making Carne Guisada. "Are you guys from Texas?" he said. I was pretty amazed that he could identify what we were making (and that we must be Texan) just from the smell. We all went on a short hike that afternoon, and promised him some of the goods if he would tend the pot for us while we were away. I think he was pretty stoked.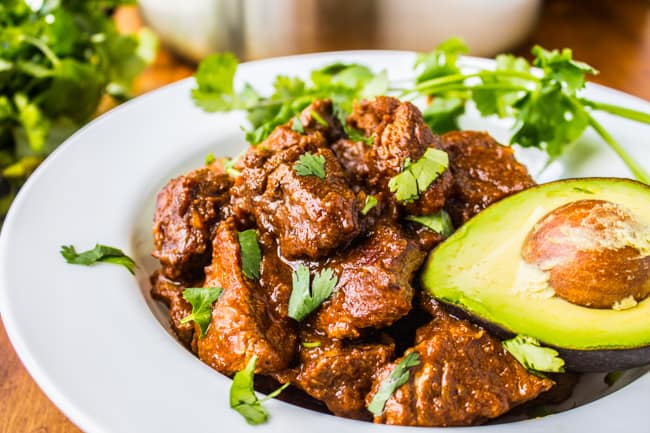 Do note that this is a recipe for Carne Guisada, which directly translated means "Stewed Beef." It's not meant to be shredded. It is bitesize pieces of meat in a thick gravy. If you make this in the crock pot, make sure you don't accidentally break up the meat too much by over-stirring.
To serve this authentically, put the meat, some rice, cheese, and guacamole in a warm flour tortilla, with these beans on the side. This is my favorite way to eat it, but I also think it would be amazing in burrito bowls, enchiladas, topping a huge salad, in a quesadilla…or just solo with a fork.
Do you guys give up? Or are you thirsty for more?
Facebook | Pinterest | Instagram | Twitter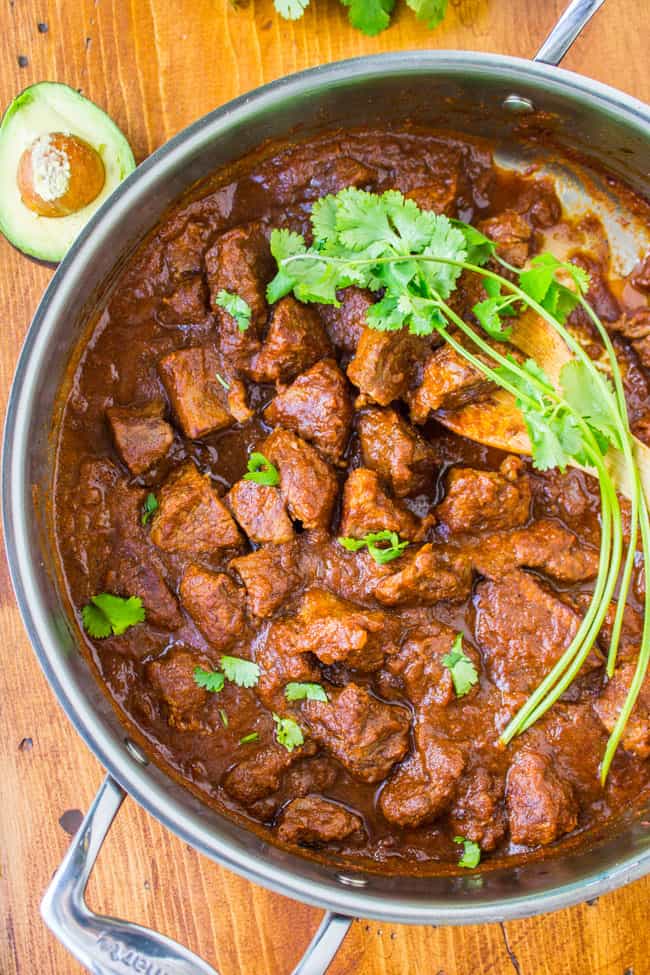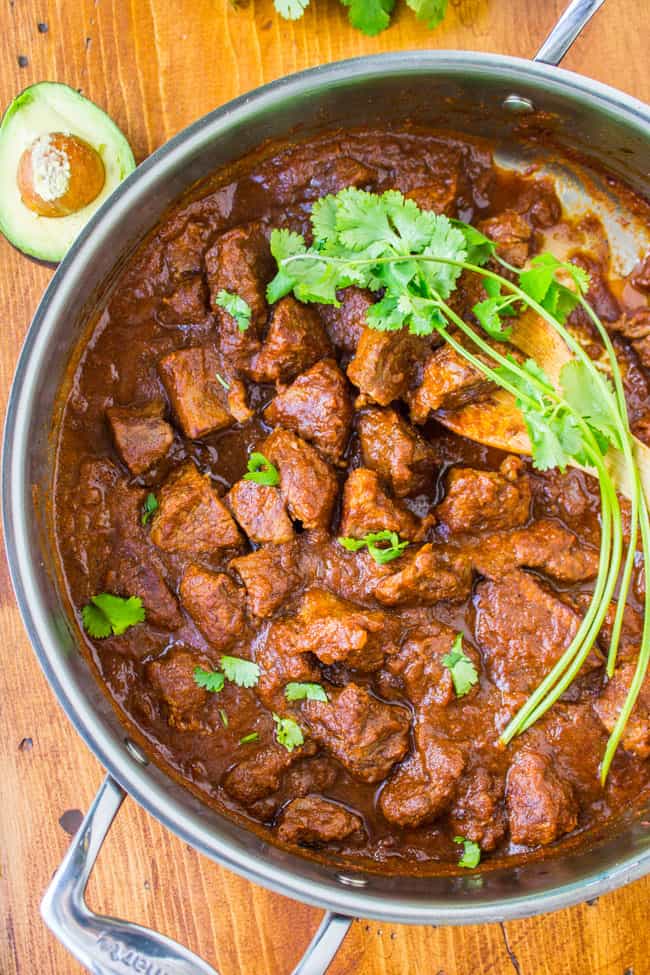 print
Did you make this recipe?
Leave a review »
Traditional Tejano Carne Guisada (Braised Beef for Tacos)
Serves 6
adjust servings
Ingredients
salt and pepper

oil

2-3

pounds cheap steak or roast, chopped into bite size pieces*

1

large onion, chopped well

3

cups water

1

(8 ounce) can tomato sauce

2

tablespoons garlic powder

1/2

or 1 teaspoon salt

2

tablespoons good quality beef bullion

1/2

teaspoon pepper

1/2

teaspoon cumin
Instructions
Stovetop Instructions:
Heat a large, high-sided skillet (or a wide-bottomed pot), over medium high heat.
Salt and pepper the beef chunks.
Add about a tablespoon of oil to the pan and swirl. It should start to shimmer if the pan is hot enough.
Add 1/3 of the seasoned meat to the pan. Place the pieces of meat so that they are not touching each other (You don't want them to steam--see photos). Turn the pieces with tongs to brown all sides. Remove to a plate and repeat 2 more batches, adding more oil as necessary. You should only be browning meat for 5-10 minutes total. (You only want to brown the outside, not cook the inside.)
Remove the final batch of meat, then add the onions to the pan, adding more oil first if there is none left.
Saute the onions over medium heat for 5-8 minutes, or until mostly cooked through. Do your best to scrape up the browned bits.
Return the meat to the pan. Add the water, tomato sauce, garlic powder, salt**, beef bullion, pepper, and cumin.
Bring the mixture to a boil, then reduce to a low simmer. You want there to be some movement. If the mixture is completely still, turn it up a little. I had my burner set just below medium.
Simmer for 2-3 hours, or until the meat is tender and the gravy has thickened. Stir occasionally.
To serve authentically, put the meat, some rice, cheese, and guacamole in a warm flour tortilla.
It's important to note that this is not a shredded beef recipe; "Carne Guisada" literally means "Stewed Beef" so you want it to be just like beef stew, but without any veggies.
Slow Cooker Instructions:
Don't add 3 cups of water! Read on:
Brown the meat and saute the onion as instructed above. Add the meat and onion to a crock pot. In a glass measuring bowl, measure out 1/4 cup HOT water. Add the beef bouillon and dissolve. Add the tomato sauce, garlic powder, salt**, pepper, and cumin to the measuring cup. Stir and combine, then pour over the meat in the crock pot, stirring to coat.
Cook on low for 6-7 hours.
Remove the lid for the last half hour of cook time, and turn the heat up to high. This is to burn off some of the excess liquid. If it's at a consistency you like, you can skip that step.
It's important to note that this is not a shredded beef recipe; "Carne Guisada" literally means "Stewed Beef" so you want it to be just like beef stew, but without any veggies.
by The Food Charlatan

If you make this recipe,
share it on Instagram
 using the hashtag
#TheFoodCharlatan
so I can see it!
Source: my sister Laura's husband Adam's paternal grandmother, who came from a long line of Tejanos.
You might also like:
Traditional Tejano Pinto Beans:
Adam's family always serves this Carne Guisada with these glorious beans. Match made in heaven: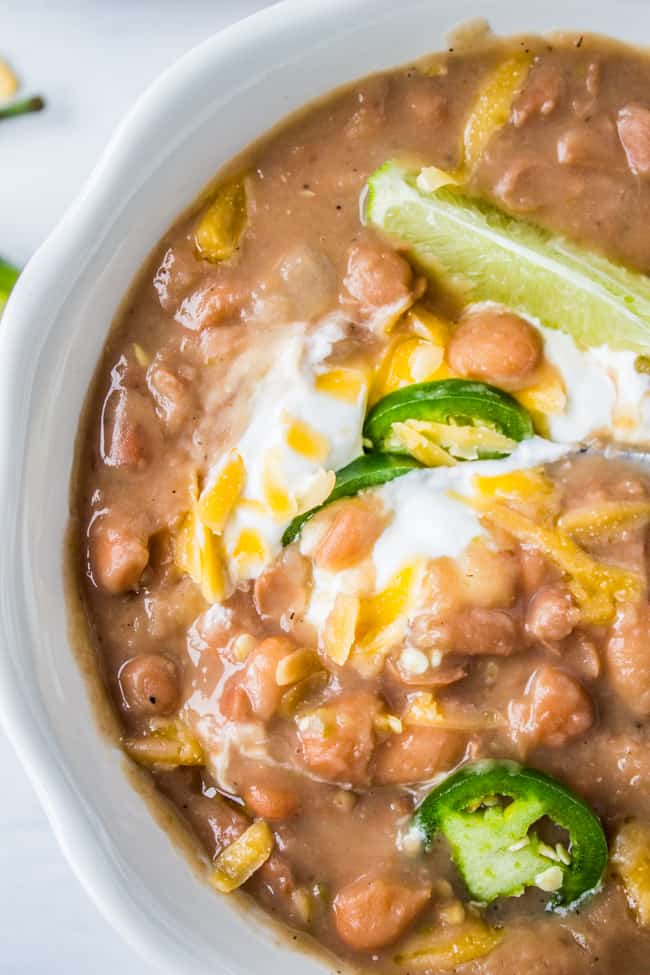 My sister Laura likes to serve this Carne Guisada with Spanish Cauliflower Rice for a a low-carb meal! It looks like rice and serves the same purpose but it is indeed cauliflower. It's soooo good: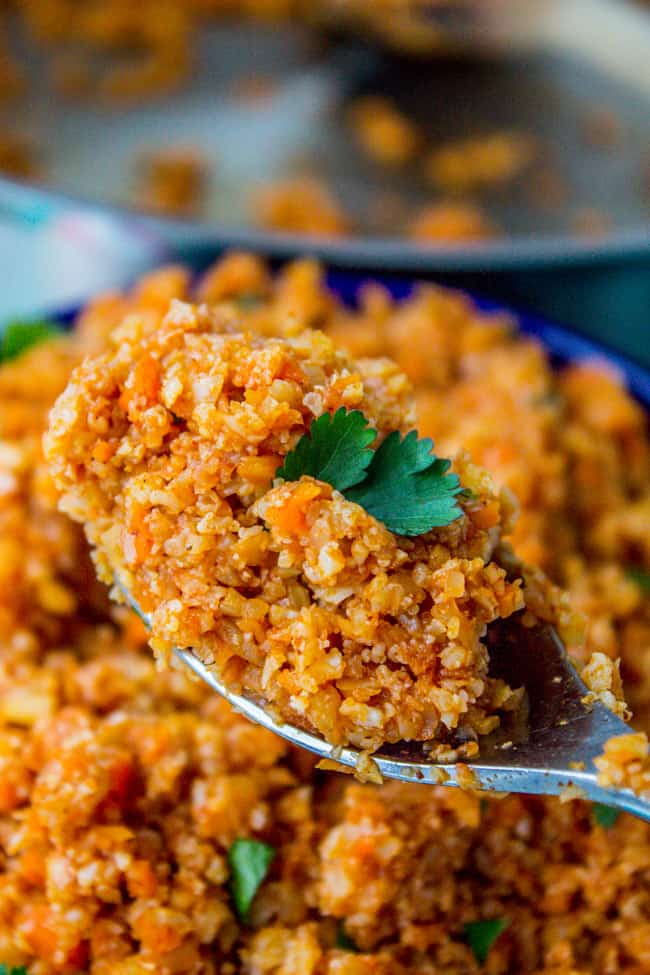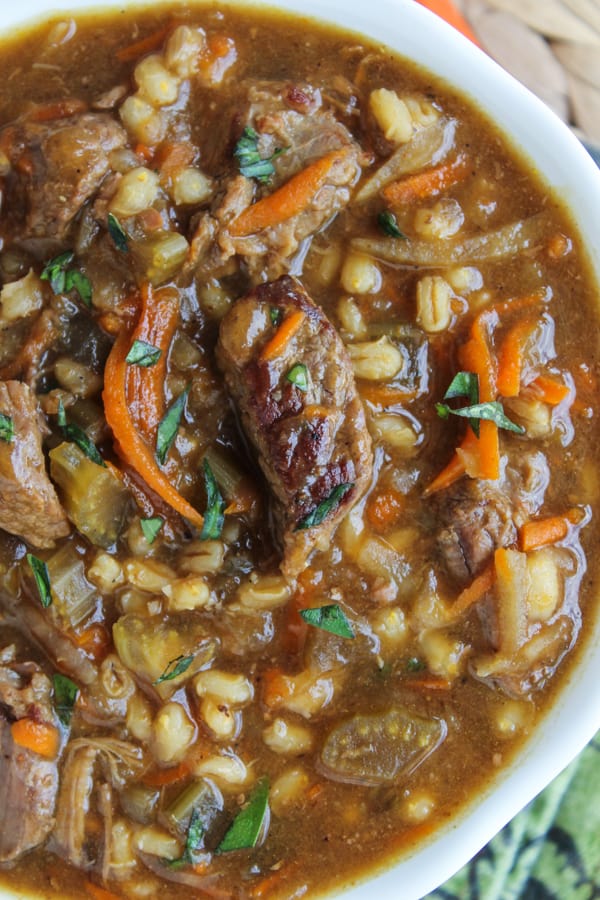 Chicken, Tomatillo, and Chipotle Chimichangas: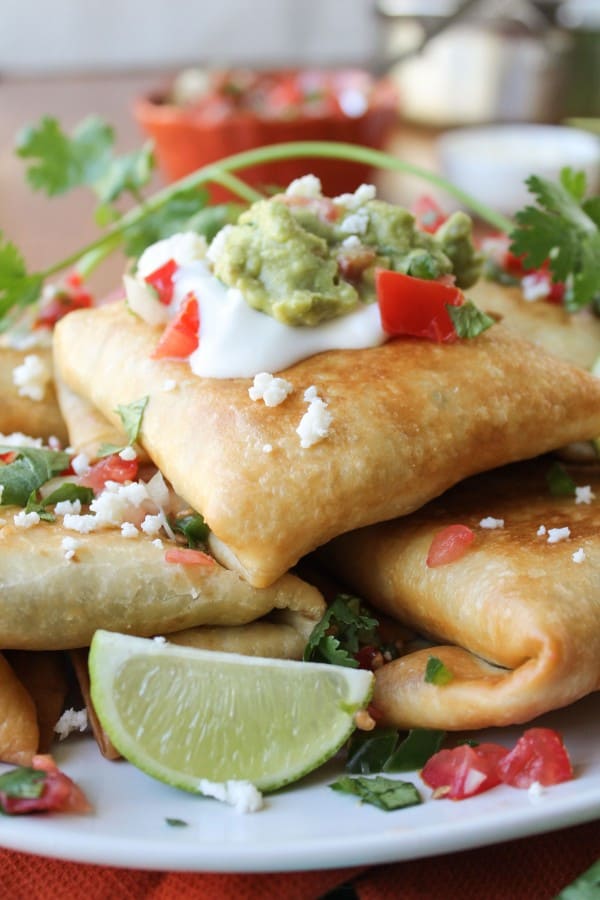 Eat any of these things with Horchata if you know what's good for you: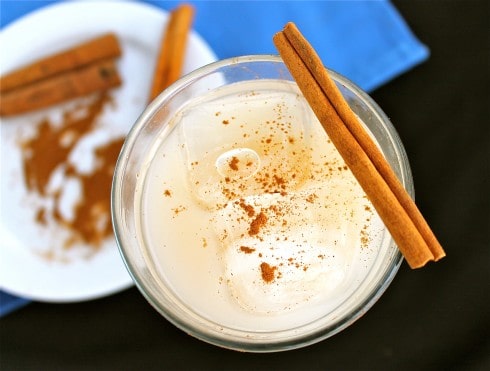 More Mexican-ish beef recipes!
Carne Guisada con Papas from Hispanic Kitchen
Smothered Chile Colorado Burritos from Creme de la Crumb
Pressure Cooker Mexican Beef from Nom Nom Paleo
We are a participant in the Amazon Services LLC Associates Program, an affiliate advertising program designed to provide a means for us to earn fees by linking to Amazon.com and affiliated sites.