Healthy Slow Cooker Spaghetti Meat Sauce
This slow cooker spaghetti sauce has zucchini and carrots hidden in it! Also chunks of sweet Italian sausage. It is so flavorful, you hardly need the pasta! (I said hardly..but let's be real) Perfect for making a huge batch and then freezing some for a rainy day.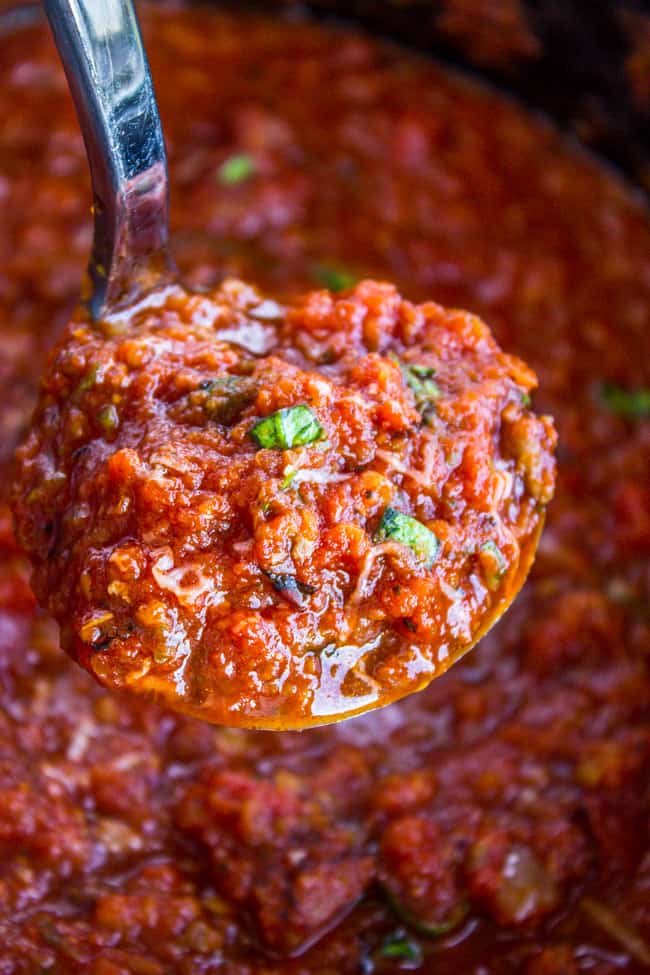 Truman, who is 2, goes to nursery with a bunch of other kids every week at church. One of the nursery leaders told me that Truman was in class one Sunday, and held up 2 pieces of a broken crayon (that he had no doubt just snapped). He said, "Two halves." His leader told me, "I've got kids in this class who couldn't even tell you what COLOR that crayon is and this kid's over here doing FRACTIONS."
Well I will tell you one thing, he DIDN'T get it from me. My Dad is a genius rocket scientist though. Maybe it skips a generation? (really though, he's an actual rocket scientist. He makes lasers. His lab is trying to create fusion. This is literally all I know. When he talks about work, I nod my head and smile.)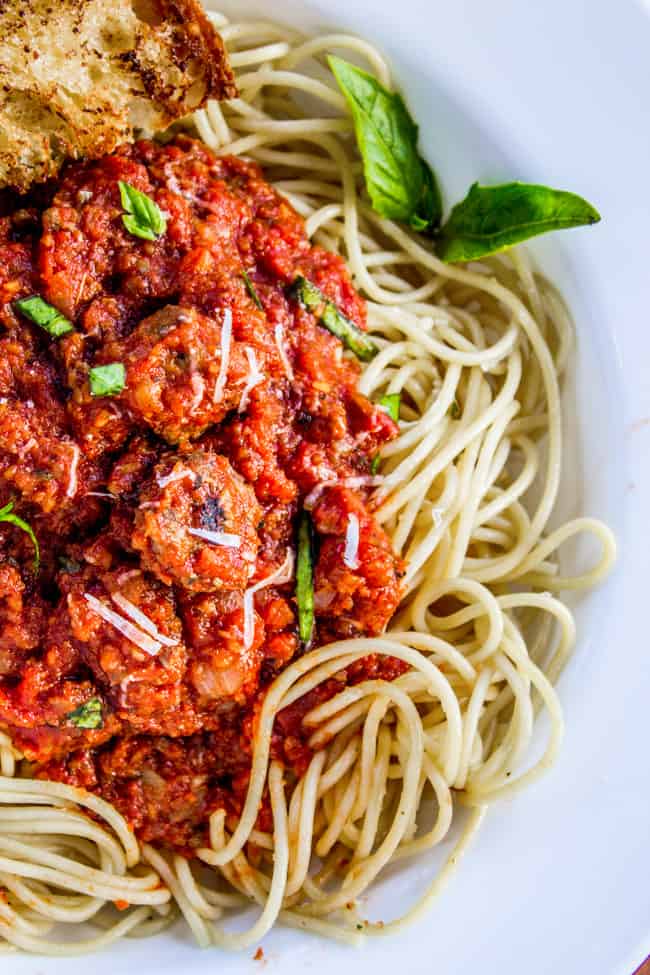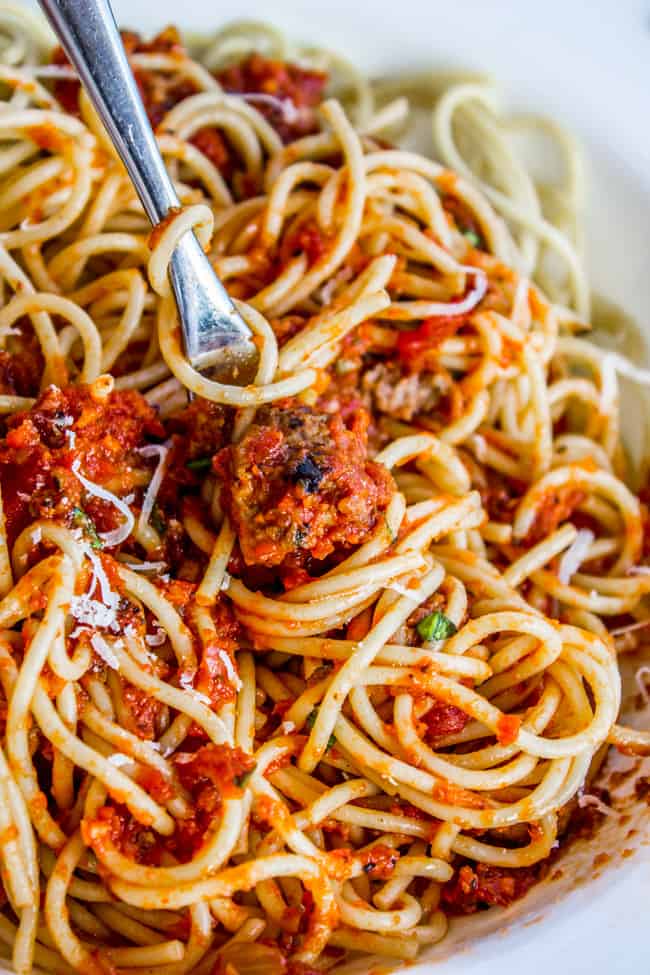 Actually, I nod my head and smile and think to myself, "I have the best job everrrrrrrrr." Because the only math I have to do are recipe adjustments that result in things like Chocolate Cake, or Raspberry Rolls, or this delicious spaghetti sauce. If my math teachers in high school had given me cupcakes for success in Algebra, I would have stuck with it a lot longer.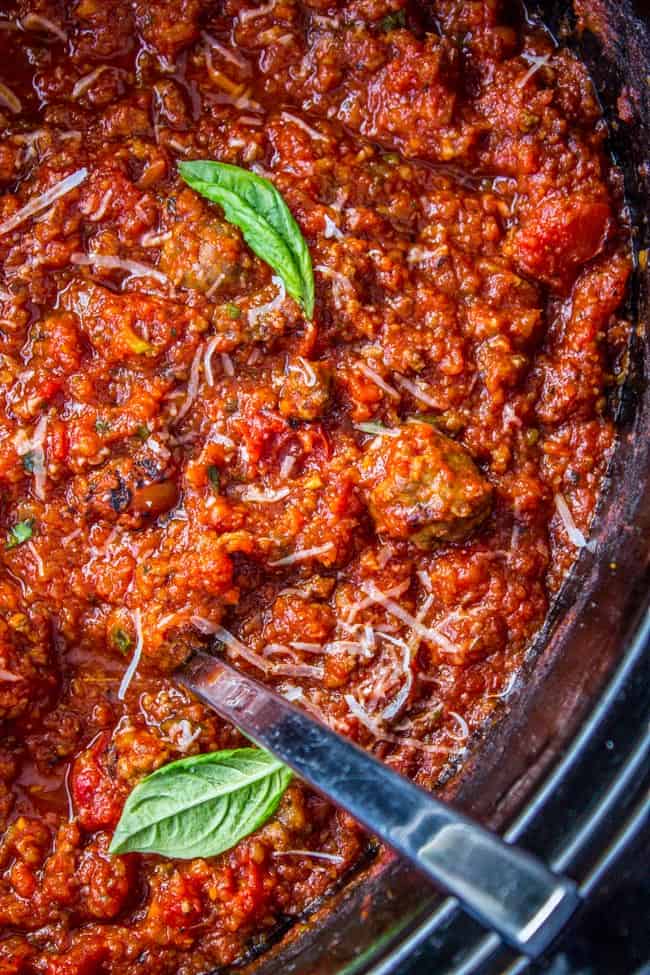 Do you guys have a spaghetti sauce you love? True confession: I hated spaghetti as a kid. But now that I'm older and can call it "pasta," I like it a lot more.
Normally I am not into meat sauce. But I like this one because it's not just ground beef: there are chunks of sweet Italian sausage in there! It's almost like there are mini meatballs in the sauce.
There are also veggies! A couple carrots and a zucchini. The carrots add some of the sweetness that is necessary to round out the acidity of the tomatoes. It doesn't taste like carrots and zucchini. It just tastes like amazing meaty spaghetti sauce.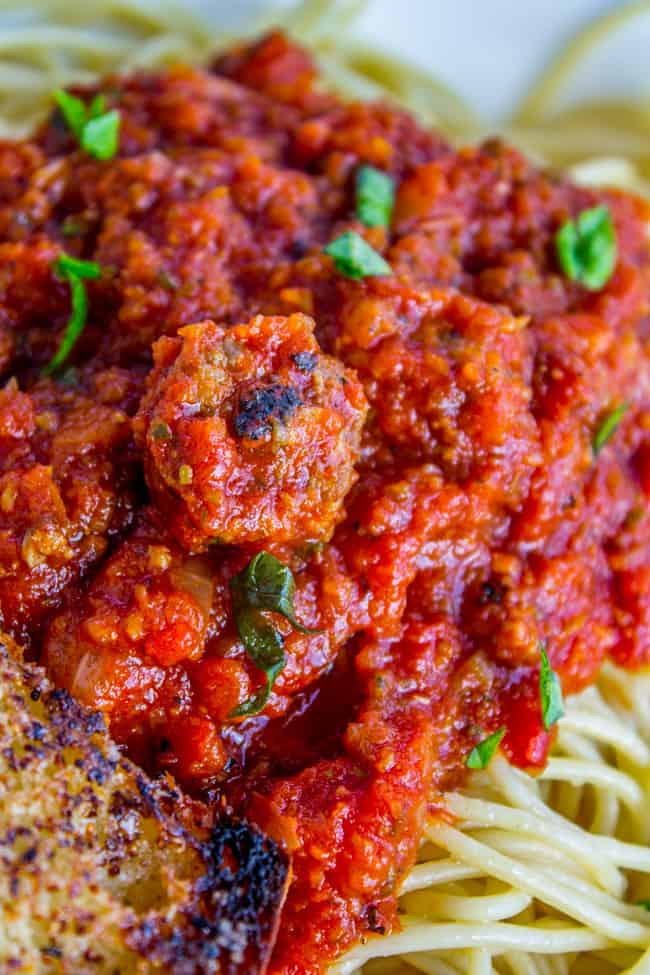 My other secret is Fire-Roasted diced tomatoes. Have you tried those? SO good! I love the depth that it adds. Normal diced tomatoes will work fine if you can't find them.
And one more tip: If you spray your tupperware with nonstick spray before storing your sauce, then it won't stain. This makes a big enough batch that you could potentially save half of it and freeze it for a busy day. One batch of this sauce will be enough for about 2 pounds of spaghetti.
PS!! I keep forgetting to tell you guys–I made a "Top 1o Recipes Ever" page. I'll keep it updated with the top 10 recipes on The Food Charlatan, according to traffic. You can find it in the menu bar at the top of the site or CLICK HERE!
Are you making this spaghetti sauce? Snap a photo and tag #TheFoodCharlatan on social. I'd LOVE to see it!
Facebook | Pinterest | Instagram | Twitter
Healthy Slow Cooker Spaghetti Meat Sauce
This slow cooker spaghetti sauce has zucchini and carrots hidden in it! Also chunks of sweet Italian sausage. It is so flavorful, you hardly need the pasta!
Ingredients
2

tablespoons

olive oil

1/2

pound

sweet Italian sausage links

1

large

onion

,

or 2 medium, chopped*

4-5

cloves

garlic

,

minced

1/2

pound

ground beef

1/2

cup

white wine

,

I used cooking wine**

2

medium

carrot

,

peeled and roughly chopped

1

medium

zucchini

,

roughly chopped

1

29-oz. can

tomato sauce

1

6-oz. can

tomato paste

2

15-oz. can

Fire-Roasted diced tomatoes

1

tablespoon

dried Italian seasoning

1/4

teaspoon

thyme

1/2

teaspoon

basil

1/2

teaspoon

oregano

2

teaspoons

brown sugar

2

bay leaves

1/8

teaspoon

cayenne pepper

1/2

teaspoon

salt

,

plus more to taste

pepper

,

to taste

fresh basil

,

to garnish
Instructions
In a large skillet, heat the olive oil over medium-high heat.

Remove the casings from the sausage and chop into bite-size pieces. Add to the pan and sear the sausage. Once it is brown (it doesn't need to be cooked through), lower the heat to medium.

Use a wooden spoon to move the sausage over to one side of the pan. Add the onions, garlic, and ground beef to the other side of the pan. Break up the ground beef, avoiding the sausage (you want bigger pieces of sausage).

Cook, stirring occasionally, for 6-8 minutes, until the ground beef and sausage are no longer pink and the onions are soft.

Add the wine to the pan. Cook for another 2 minutes or so until the wine has cooked down some.

Scrape everything into a large crock pot.

Meanwhile, use a food processor to chop the carrots. Get the pieces pretty small, but don't do it so much that it liquifies it.

I left the carrots in the food processor while I pulsed the zucchini as well. See photos.

Add the veggies to the crock pot, along with the tomato sauce, tomato paste, and the fire-roasted diced tomatoes.

Add the Italian seasoning, the thyme, basil, oregano, brown sugar.

Add the bay leaves, cayenne pepper, salt, and pepper to taste.

Stir everything together, put on the lid, and cook on low for 6-8 hours, or on high for 3-4 hours.

Garnish with fresh chopped basil. Makes about 9 cups.
Notes
* Normally I chop onions and garlic by hand, but since I will need it for the carrots and zucchini, I quartered the onions pulsed them in the food processor, along with the garlic, which I threw in whole.
**You can use chicken broth or beef broth or water.
Store leftovers in a tupperware that has been sprayed with nonstick spray.
Nutrition
Serving:
1
cup
,
Calories:
213
kcal
,
Carbohydrates:
6
g
,
Protein:
9
g
,
Fat:
16
g
,
Saturated Fat:
5
g
,
Polyunsaturated Fat:
2
g
,
Monounsaturated Fat:
8
g
,
Trans Fat:
1
g
,
Cholesterol:
37
mg
,
Sodium:
345
mg
,
Potassium:
284
mg
,
Fiber:
1
g
,
Sugar:
3
g
,
Vitamin A:
2338
IU
,
Vitamin C:
7
mg
,
Calcium:
37
mg
,
Iron:
1
mg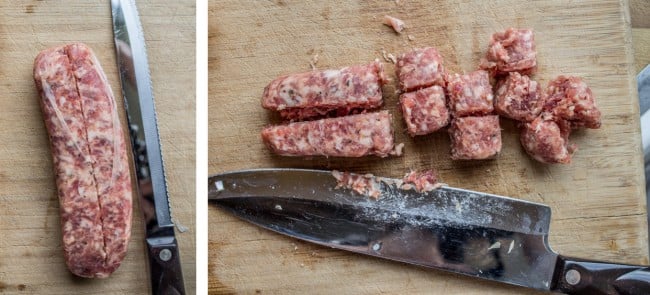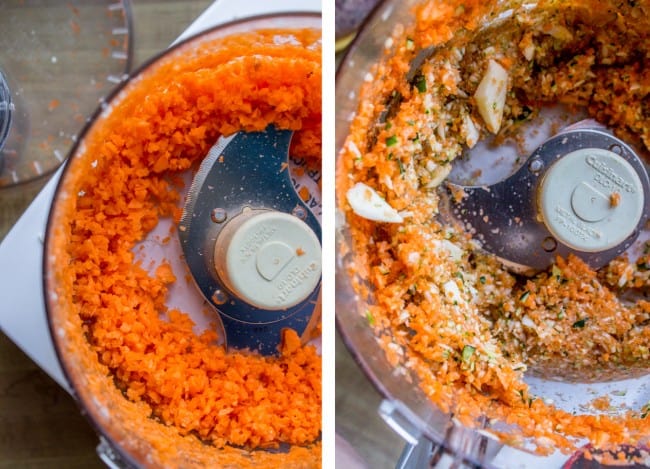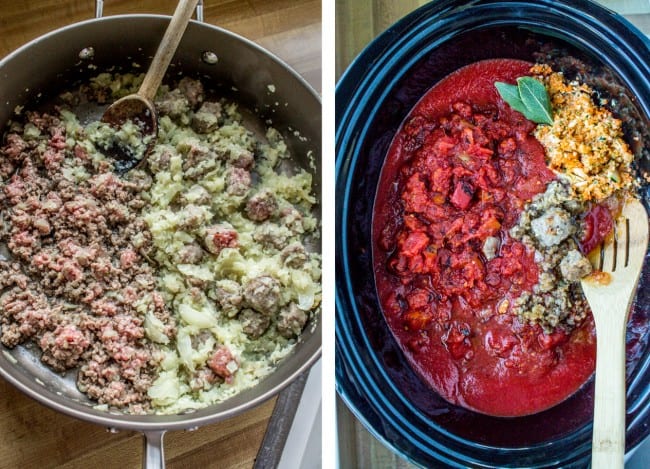 On the left: I have the ground beef on one side of my pan so that I can break it up, but have the sausage chunks on the other side so that they remain as little nuggets of goodness.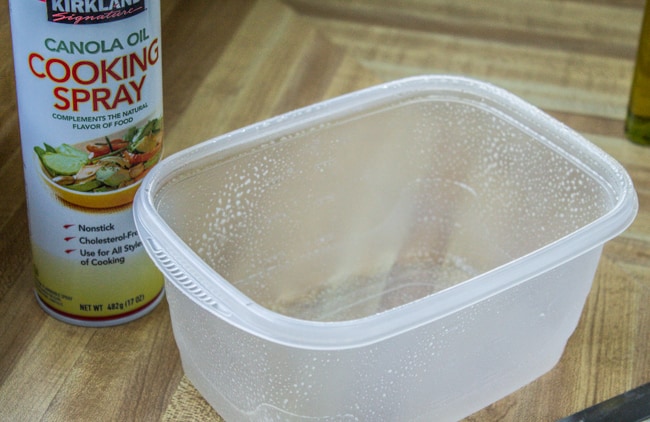 Store leftovers in a tupperware that has been sprayed with nonstick spray. It makes a huge difference!
More recipes you will love!
Easy Cheesy Ravioli Lasagna: this is sooooo easy.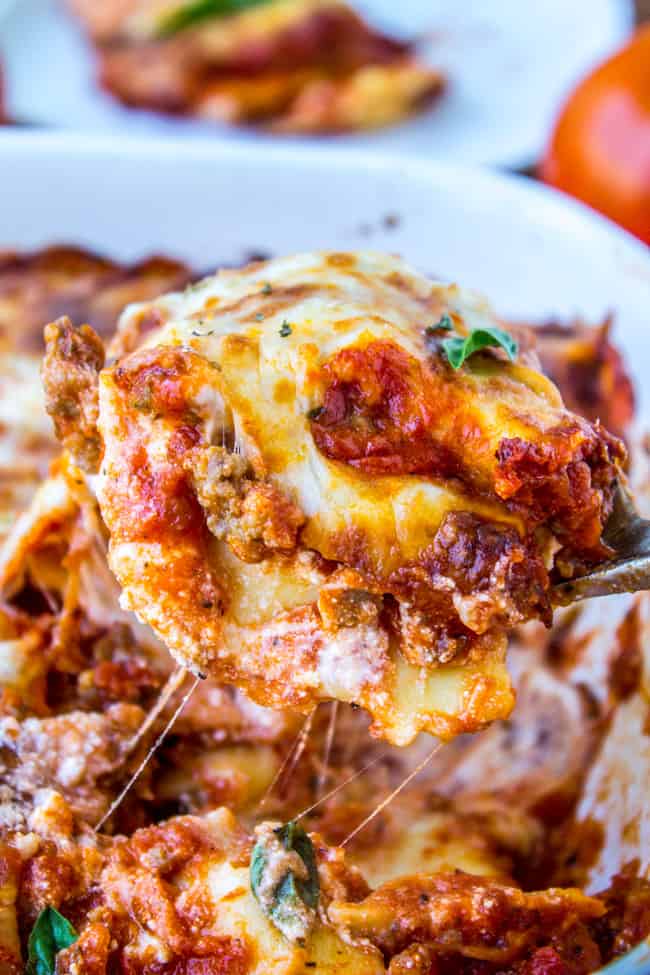 Easy Caramelized Gnocchi with Cherry Tomatoes and Mozzarella: this is a FAVORITE around here.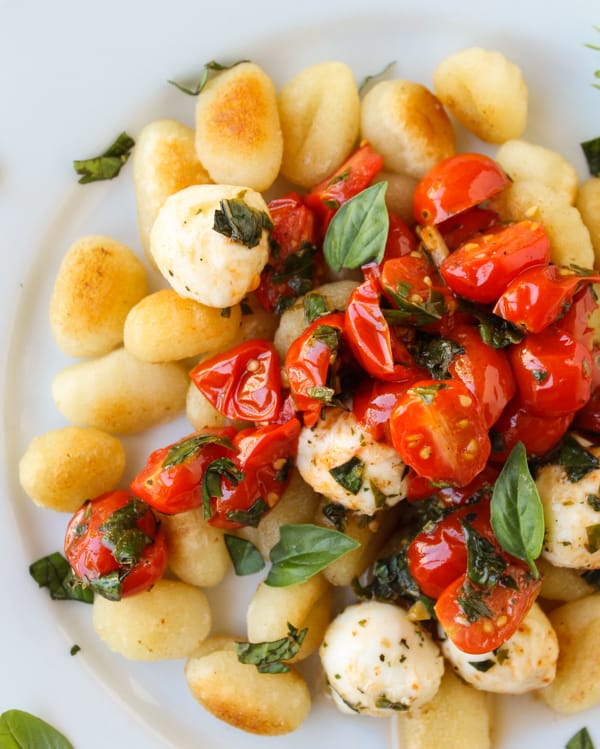 Creamy Lemon Pasta with Bacon and Peas: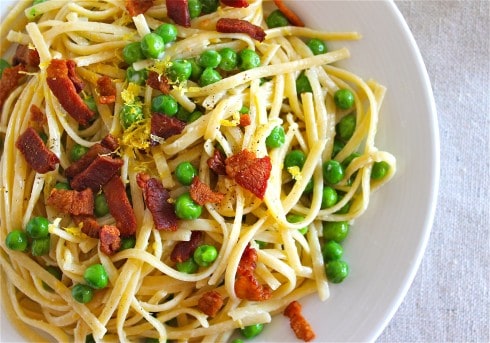 Gnocchi with Carrot and Zucchini Red Sauce: this is an old recipe from my brother Nate. It's so good!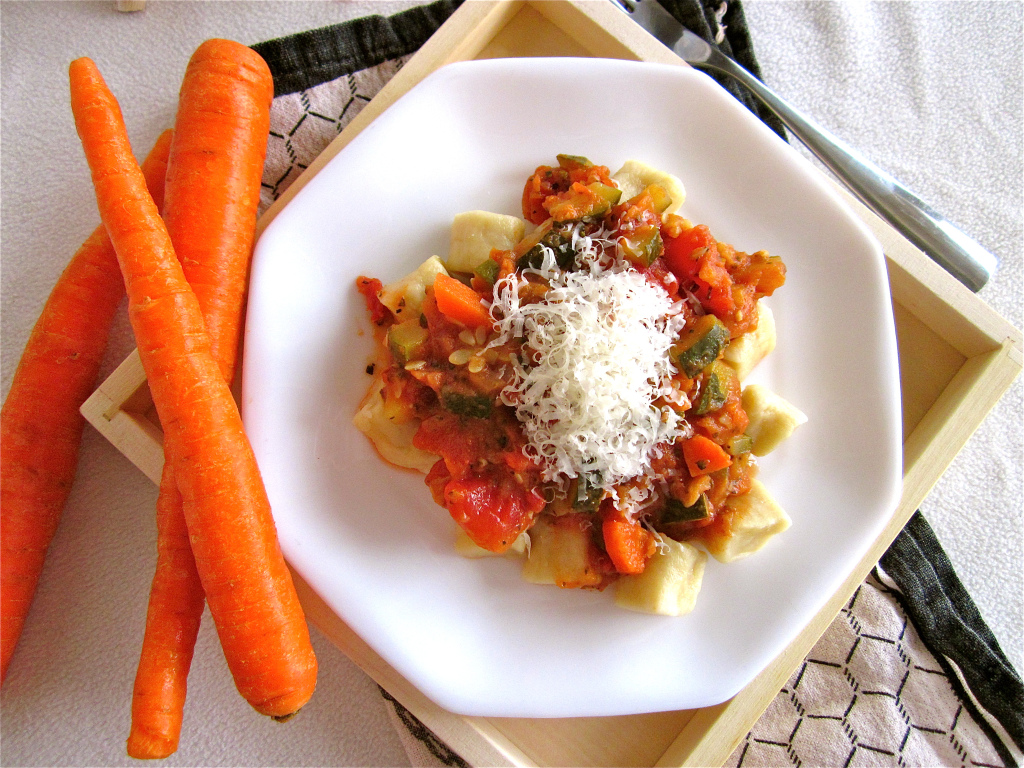 Other sauce recipes you might be interested in!
Spaghetti Sauce Recipe from Add a Pinch
Great Grandma's Pasta Sauce from Table For Two
Grandma Carolyn's Spaghetti Sauce from Bake Your Day
We are a participant in the Amazon Services LLC Associates Program, an affiliate advertising program designed to provide a means for us to earn fees by linking to Amazon.com and affiliated sites.