Ten easy slow cooker recipes that you can start the morning of Halloween, so that you can focus on primping/ghoulifying yourself in the evening. And so that you actually eat something besides Snickers that night.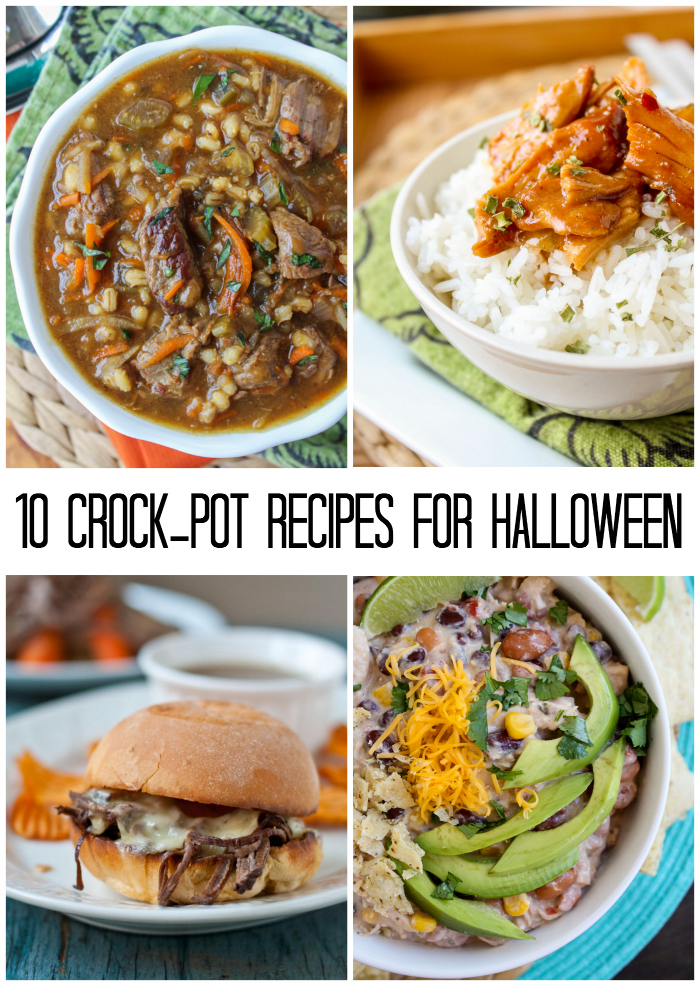 It's almost crunch time guys. 4 days til Halloween. I don't know about you, but for me it's time to live up to the vague "I'll totally just make that" costume ideas I came up with weeks ago.
Charlotte made our Halloween game plan. One day she said, "I'll be The Little Mermaid, Mom, and YOU can be the witch!" Gee thanks darling daughter. Eric is going to be Prince Eric (of course). It's actually quite appropriate, even beyond the name. Sometimes Charlotte gets all dressed up for pretend date nights, and when I ask her who she's going with she looks at me like I'm an idiot and says, "Daddy."
I found Charlotte's Ariel costume for 8 bucks at a thrift store, which I took as a good omen at first. But Truman is going to be Flounder, and his costume is still…in the works. I bought blue fabric to sew fins onto a yellow shirt but have yet to find a yellow shirt. Did I mention I don't sew? AT ALL.
Ursula should be no problem. I bought a huge XL black leather bra (with biker fringe!) at the thrift store, since huge jugs are pretty much Ursula's defining characteristic. What you thought it was the tentacles? You were wrong. I snatched that baby up faster than you can say supa classy. Anything goes on Halloween, stuffing your huge Ursula bra included.
The last thing anyone needs while stuffing their bra is to worry about dinner, so I've got you covered with some slow cooker ideas today. That way you can set it and forget it instead of resorting to Halloween candy all night long because you didn't have time for dinner. Here we go!
Slow Cooker Chicken Stroganoff from Andi at The Weary Chef (this recipe is everywhere for a GOOD REASON):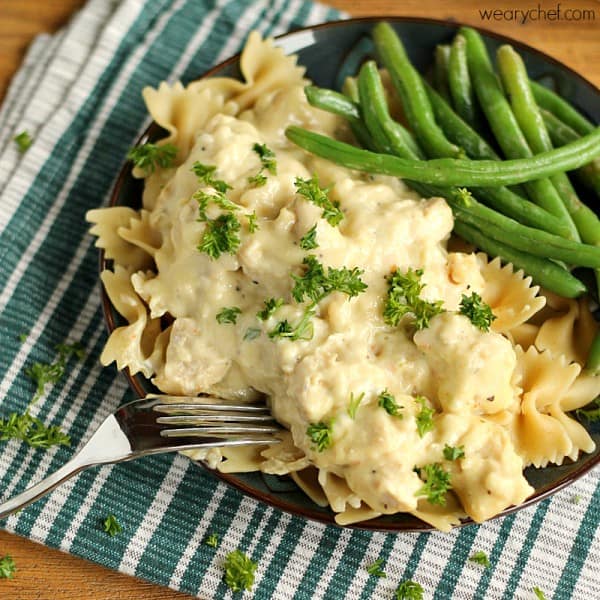 Crockpot Lasagna from The Girl Who Ate Everything: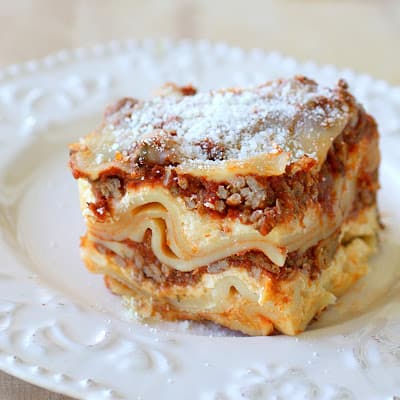 Beef Barley Soup from yours truly (I know I just posted this, but it's just so darn good you guys, it's worth another mention):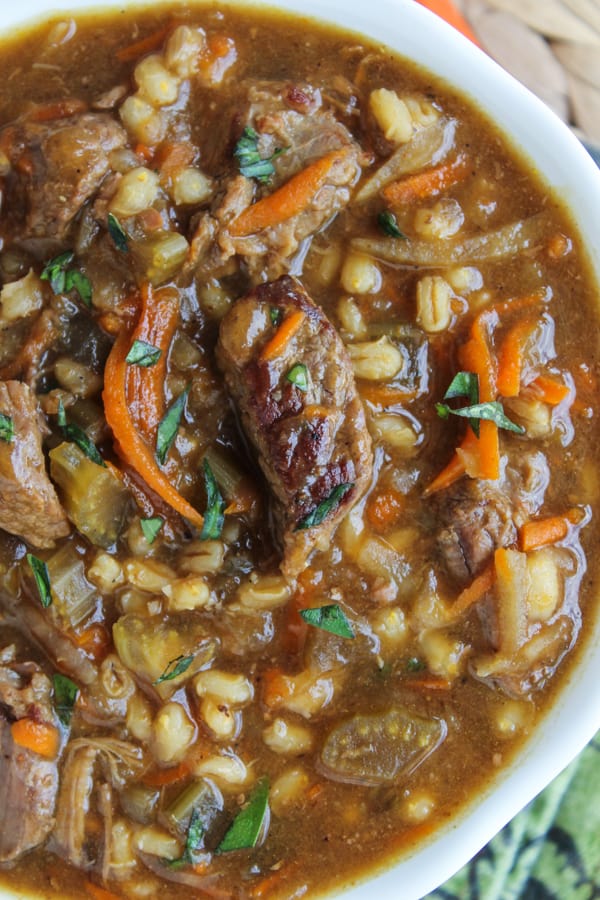 CrockPot Italian Sausage Spaghetti from Julie's Eats and Treats: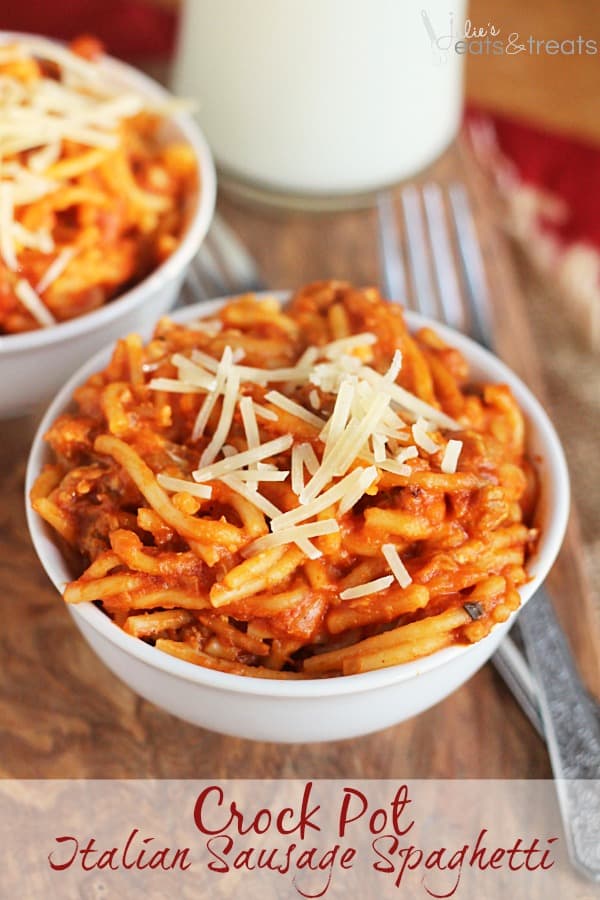 Slow Cooker Beef Brisket French Dip Sandwiches from my girl Courtney at NeighborFood: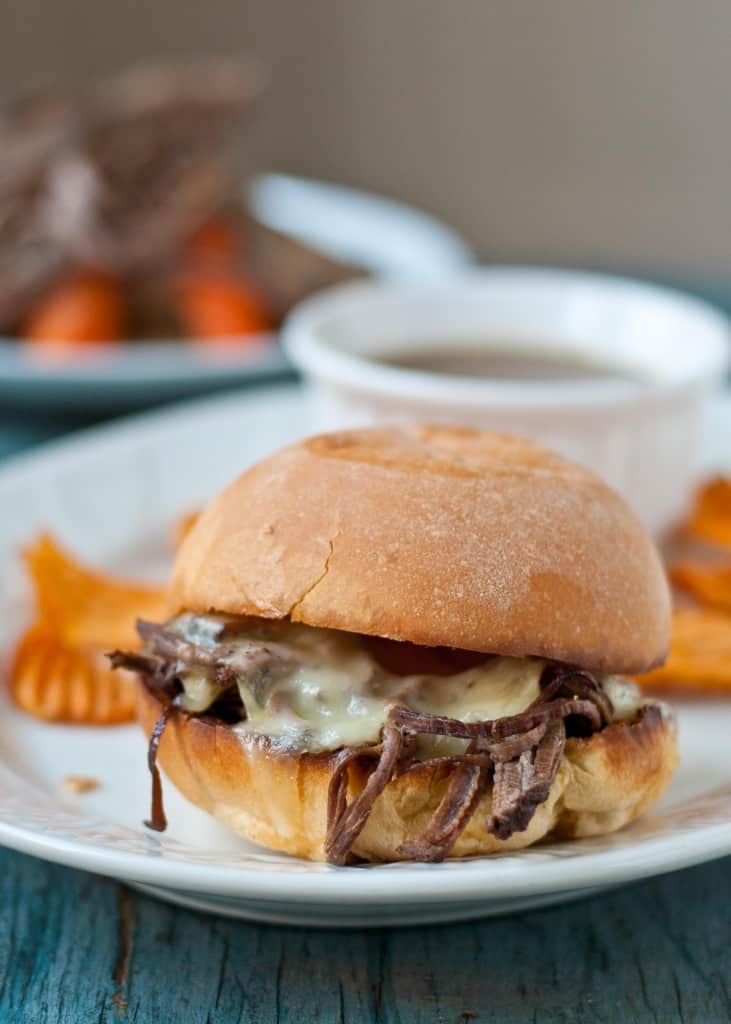 Cream Cheese Chicken Chili (this soup is mostly from cans. Soooo easy):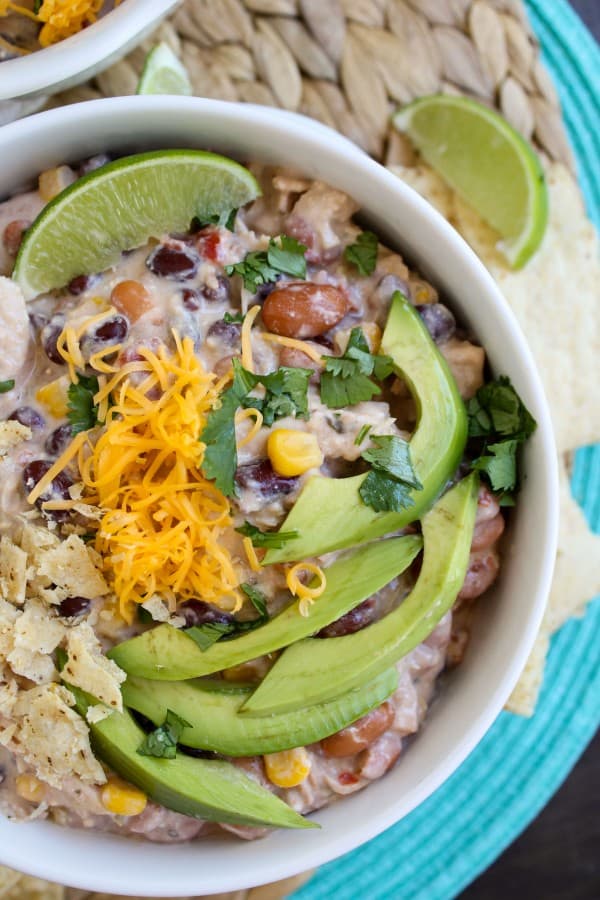 Coca Cola Pulled Chicken Sliders from Snixy Kitchen: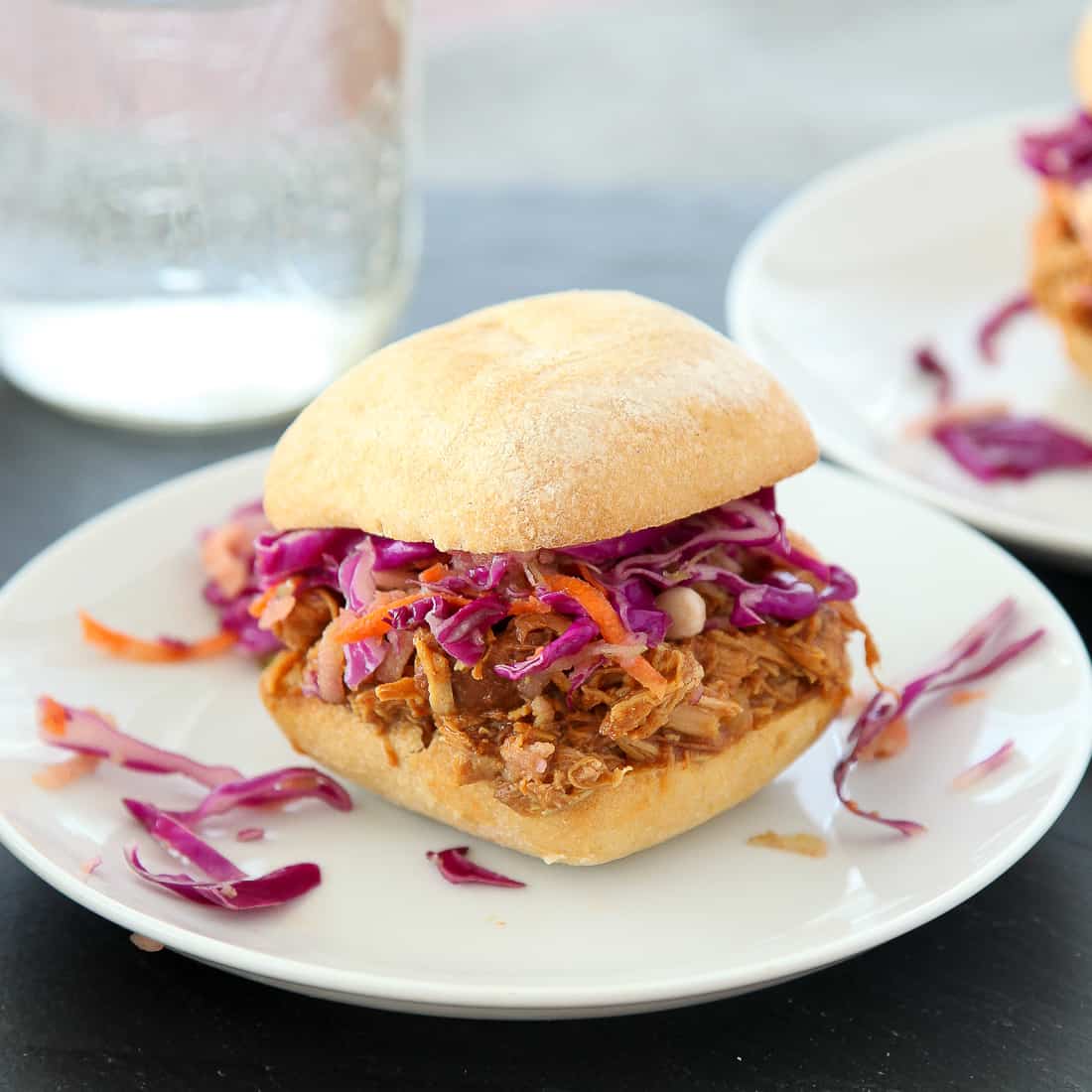 Mixed Bean and Ham Hock Soup from Tastes Lovely: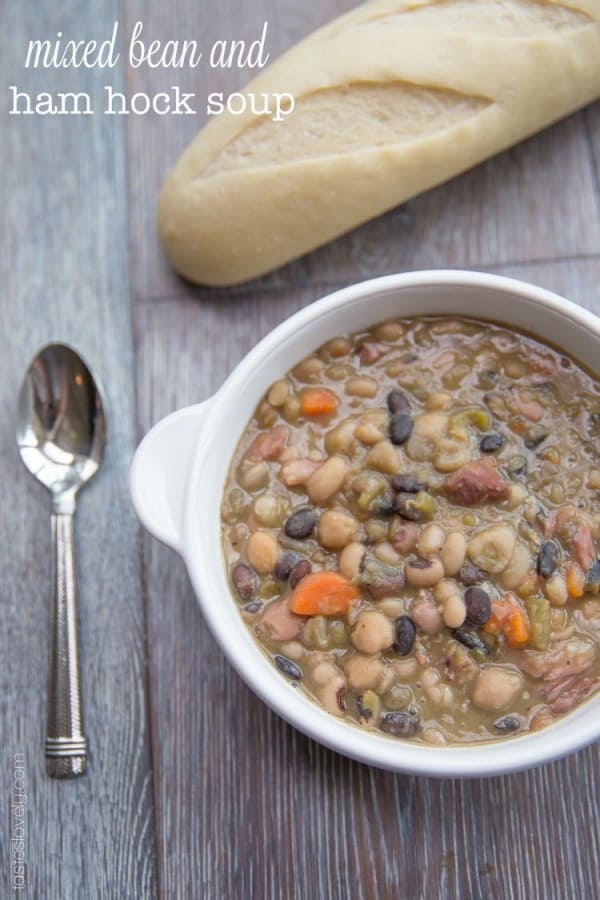 Braised Beef Bacon Chili from She Wears Many Hats: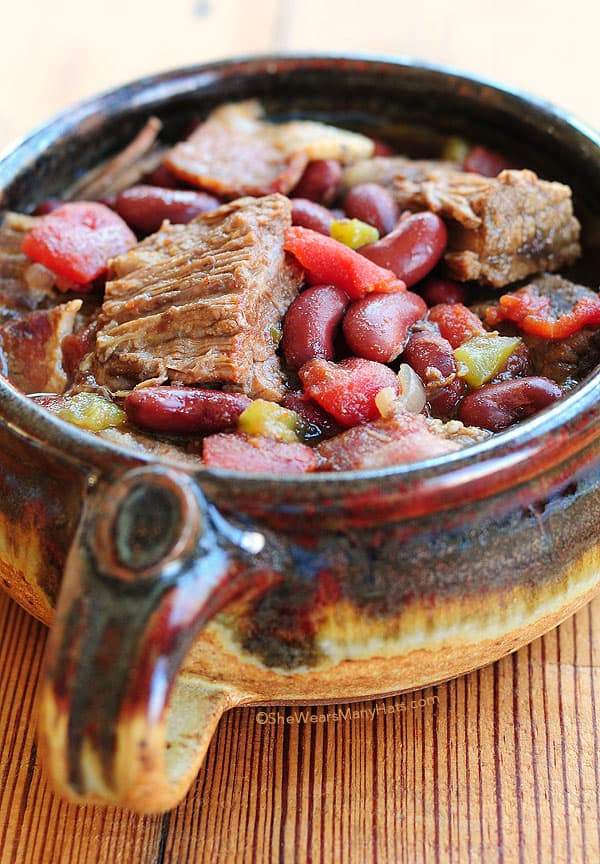 UPDATE 2016! I made another crock pot round up if you need more ideas. 9 Easy Brock Pot Dinners for Halloween Night: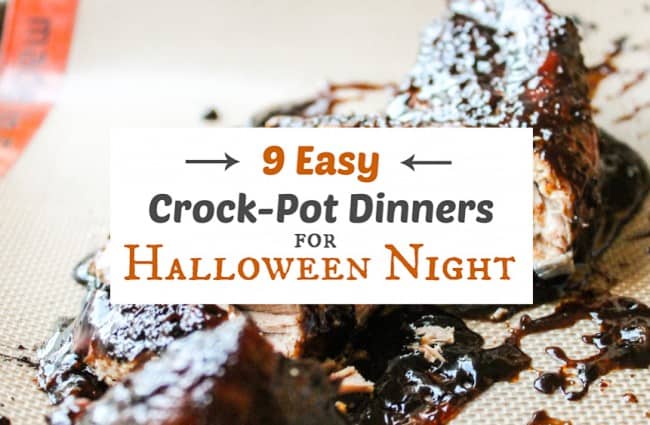 You might also want to check out these easy/quick dinner ideas from a Back to School Dinner Round Up I did recently. They are not all slow cooker, but some good ideas for quick meals. Happy Halloween guys!