Zucchini Pizza Bites
Healthy tiny pizza! And another way to use up the oceans of zucchini you are drowning in. A simple 15 minute recipe that can be a snack, appetizer, or hey, even dinner if you're like me.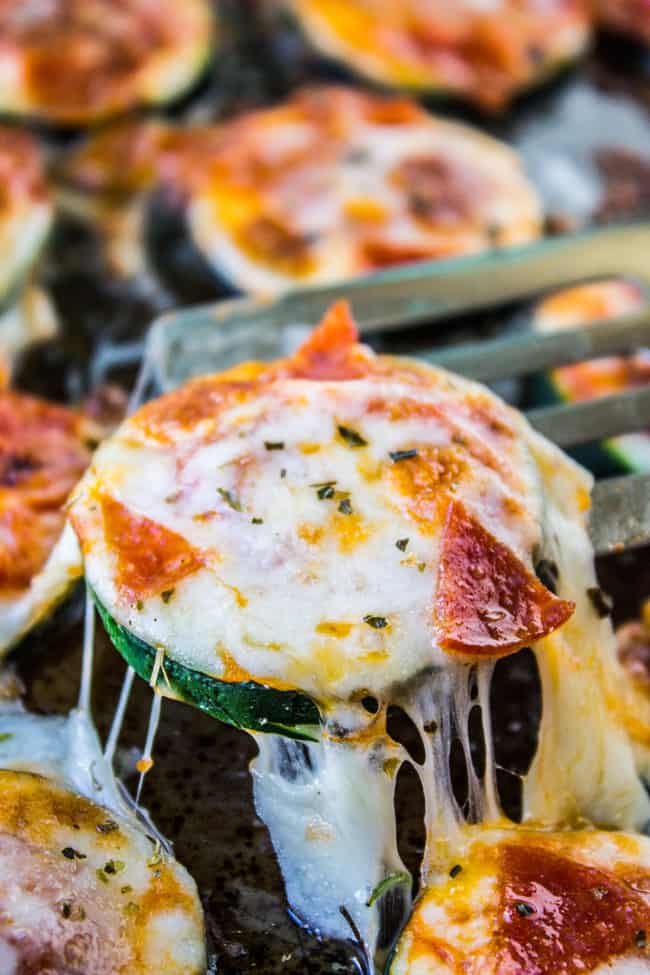 My mom regaled us with stories all growing up about how when SHE was a little girl, her mother made the same 7 meals each week with no variation. Roast beef on Sunday, Tuna-Noodle Loaf  on Monday, Enchilada Loaf on Tuesday.
(Yes, really, Enchilada Loaf is a thing, and it has Fritos, Velveeta, and cinnamon in it. I'm not lying. You can't make this stuff up.) We served a giant vat of it at my Grandma's 80th birthday party last summer for nostalgia's sake.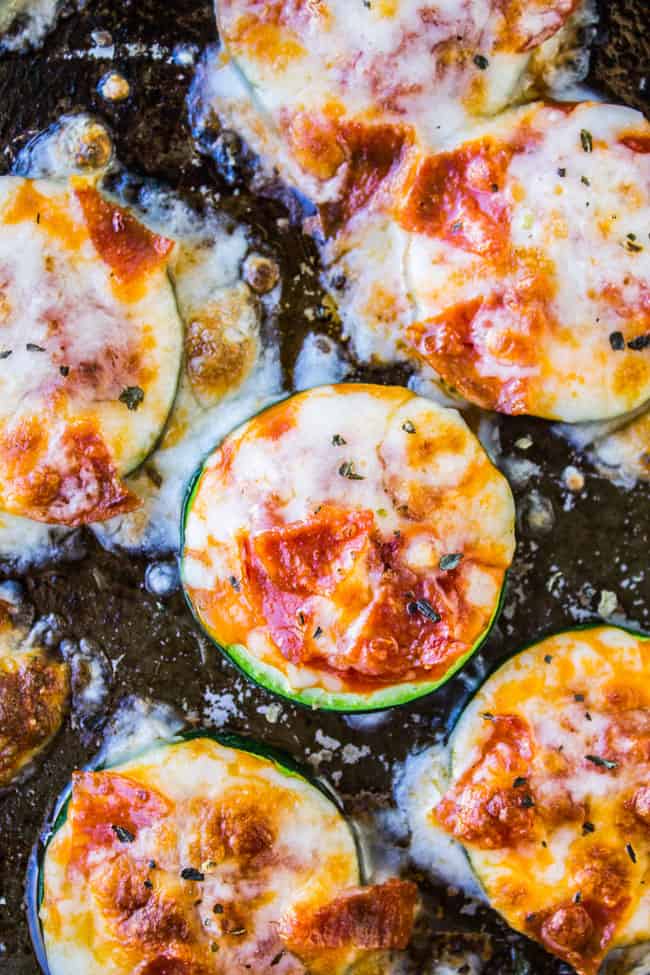 I always wondered if my mom was exaggerating, but a while back she showed me this old meal-planning notebook of my Grandma's. The entire thing was filled with pages that looked EXACTLY like this: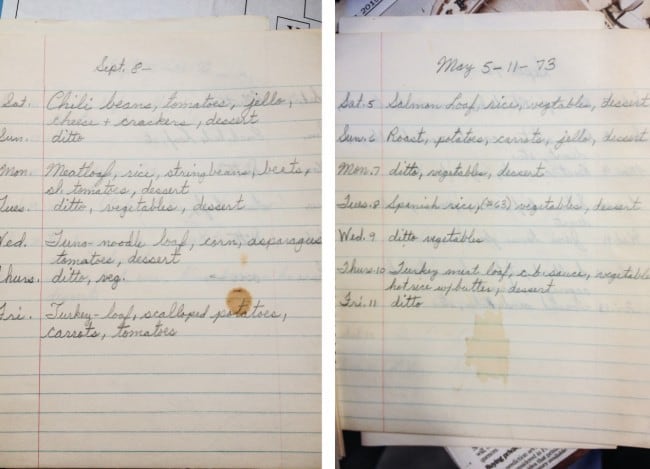 (Creepy looking food stains? Check. Adorable cursive? Check. Jello? Check. All the things you need for a Grandma recipe card, right?)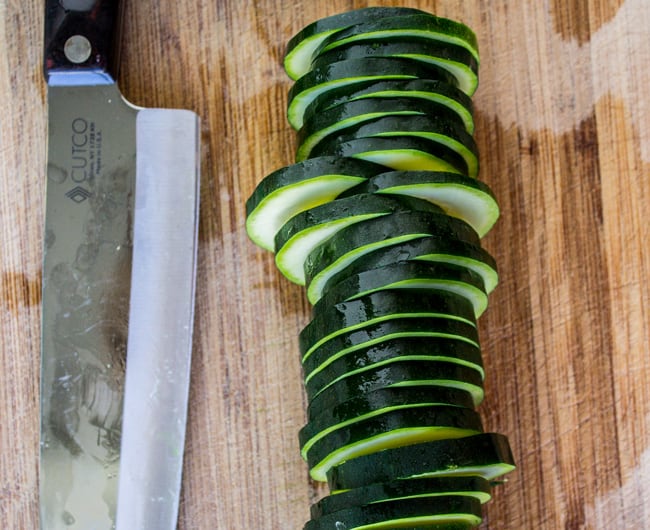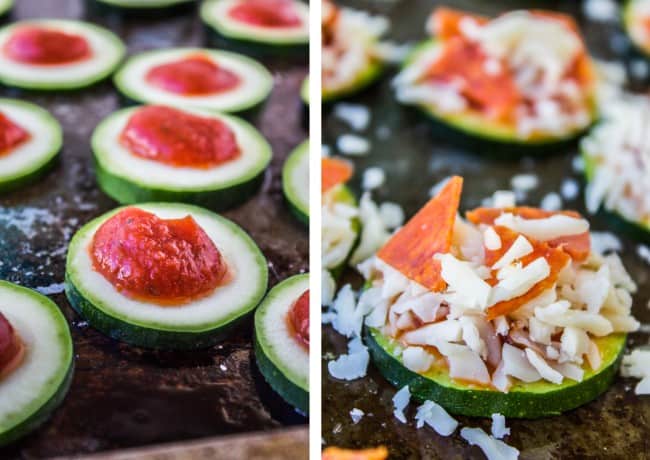 I know those two lists aren't exactly the same, but there were a LOT of repeats throughout the notebook. That Salmon-Loaf just kept coming back again and again. I can't be judgmental though; Grandma was a working mom and didn't have the internet or the Food Network. I'd probably be making Salmon Loaf every week too.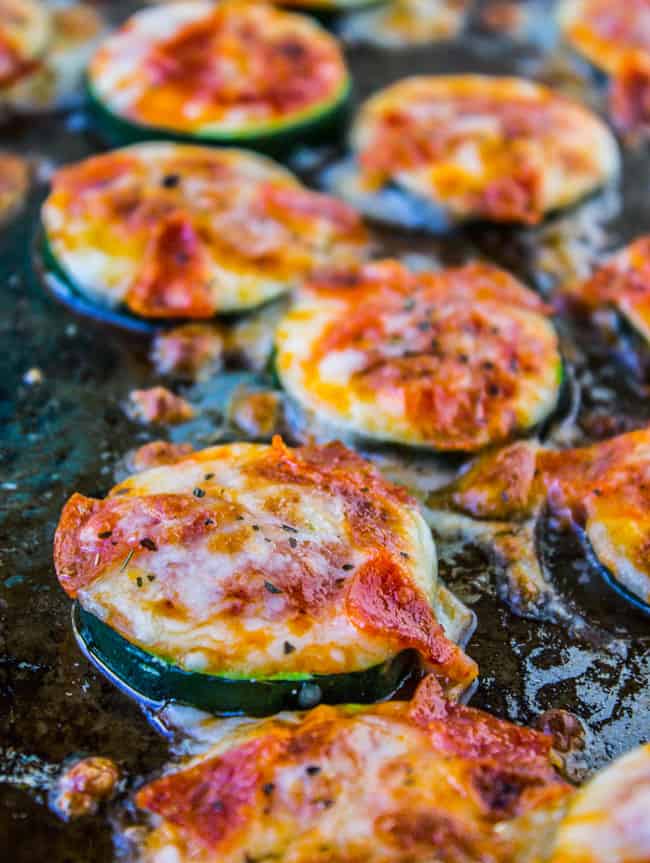 There were a ton of other loose recipes tucked into this notebook of my Grandma's that I was flipping through, and one of them was an idea for Zucchini Pizza. These are so good! I ate my weight in zucchini and cheese. And easy to boot: just slice up a zucchini (you've got a million right now, right??), dollop on some pizza sauce, sprinkle with cheese/toppings, broil, and voila! Perfect summer appetizer. Or after-school snack. Or dinner, if you eat enough… It definitely beats Enchilada Loaf!
Do you guys give up? Or are you thirsty for more?
Facebook | Pinterest | Instagram | Twitter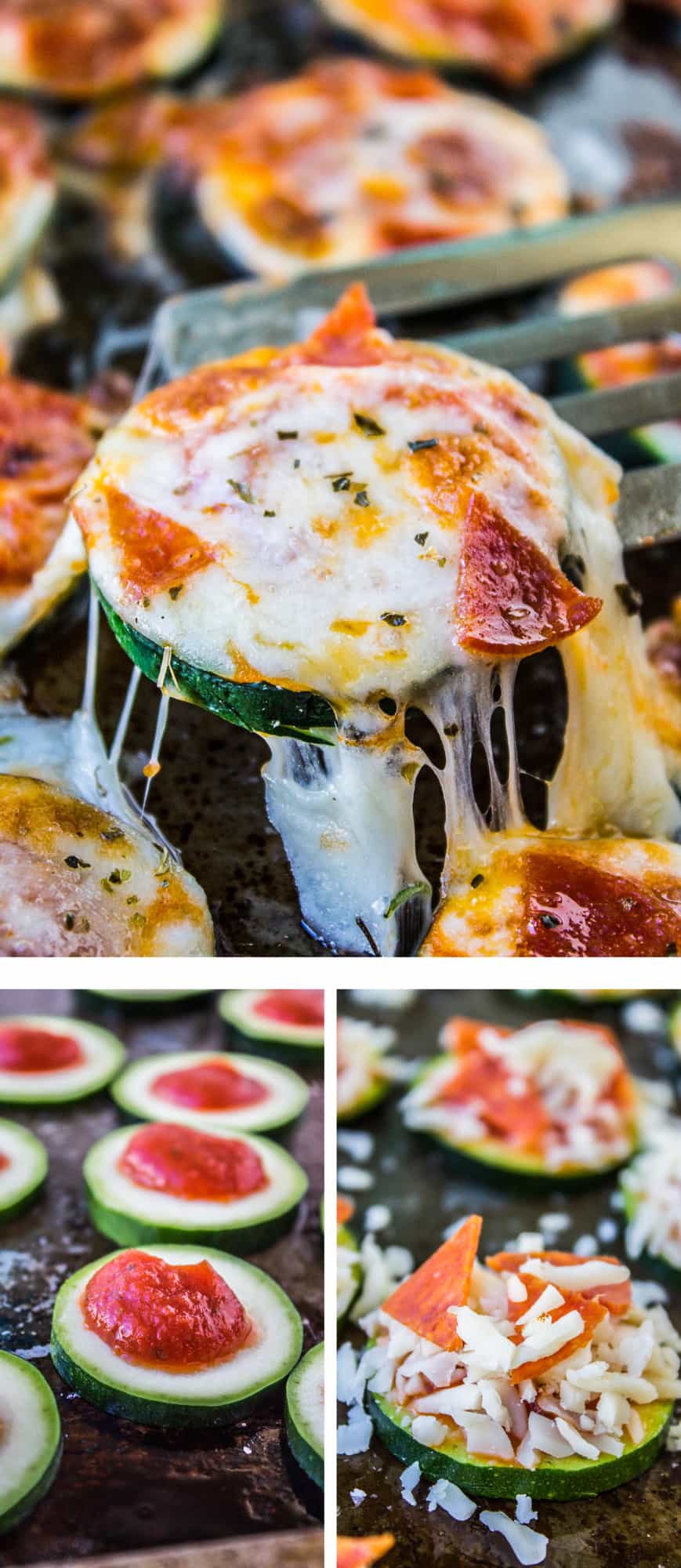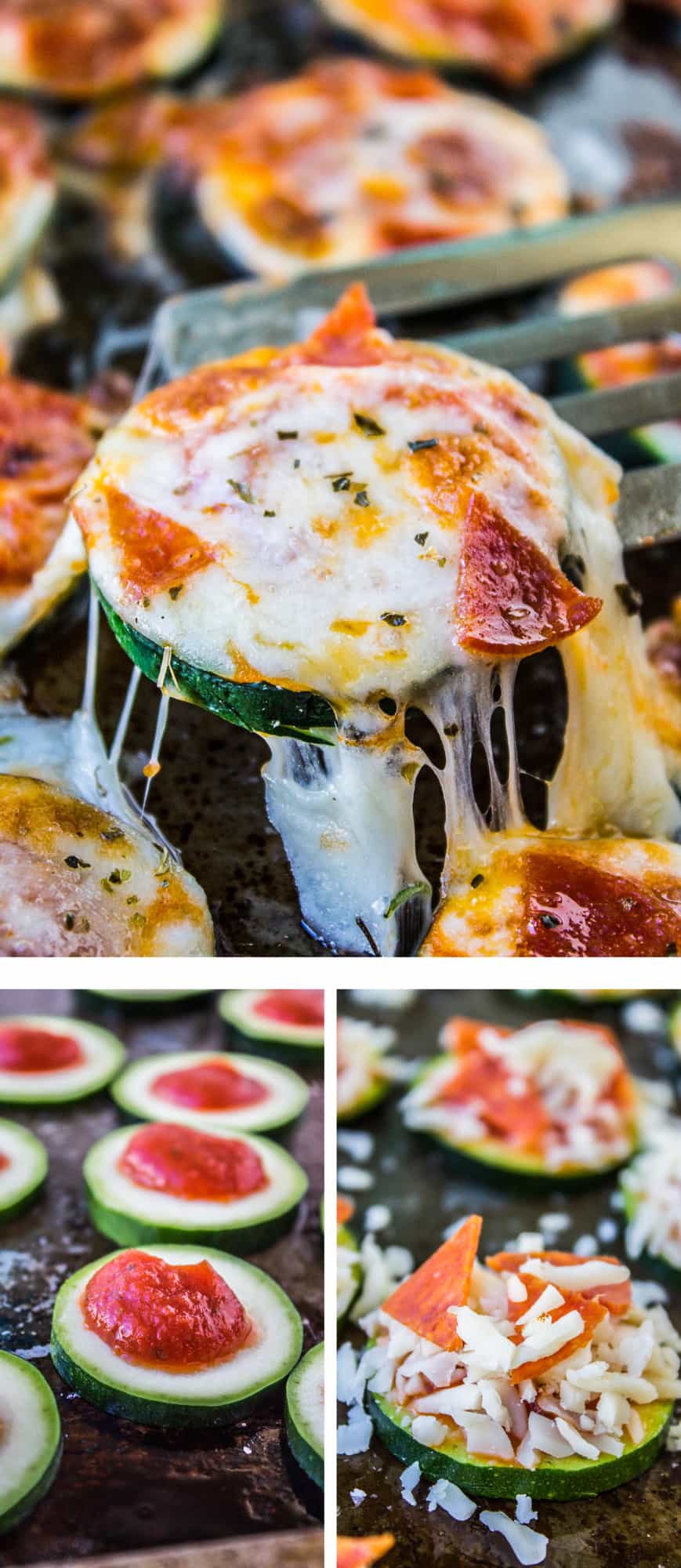 print
Did you make this recipe?
Leave a review »
Zucchini Pizza Bites
Makes 30
adjust servings
Ingredients
1

medium or large zucchini

about 1/3 cup pizza sauce

1

cup mozzarella, grated small

12-15

slices pepperoni, chopped (or use mini pepperoni)
Instructions
Preheat your broiler.
Use a sharp knife to cut the zucchini into rounds. You want them to be about 1/8 inch thick, and definitely no more than 1/4 inch (see photos). The thicker they are, the crisper the zucchini will be.
Grease a baking sheet with olive oil. Spread out the zucchini on the sheet.
Top each round with 1/2 or 1 teaspoon pizza sauce. Don't spread it around or it will just bake off.
Top with shredded mozzarella. If you are using pre-shredded mozz, use a knife to chop it a little smaller.
Top with chopped pepperoni.
Move your oven rack to the highest position. Broil the zucchini for 3-6 minutes, or until golden on top. Don't walk away! Eat hot!
by The Food Charlatan

If you make this recipe,
share it on Instagram
 using the hashtag
#TheFoodCharlatan
so I can see it!
Other ways to use up all that zucchini in your garden!
In case you missed it last week, here's a great summer casserole you could whip up for dinner: Tomato Basil Summer Veggie Casserole: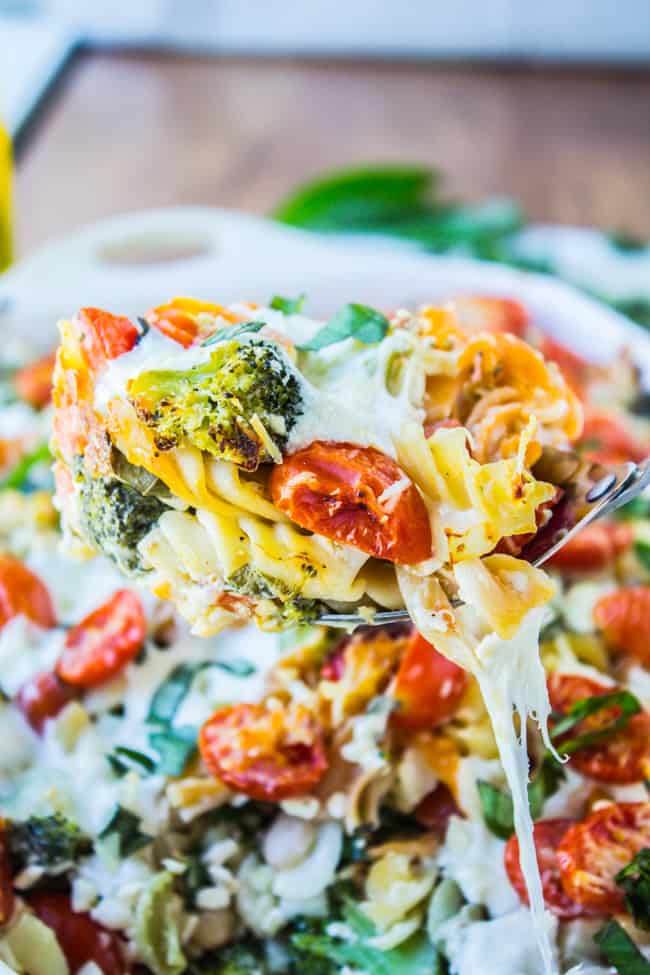 Poblano, Corn, and Zucchini Lasagna: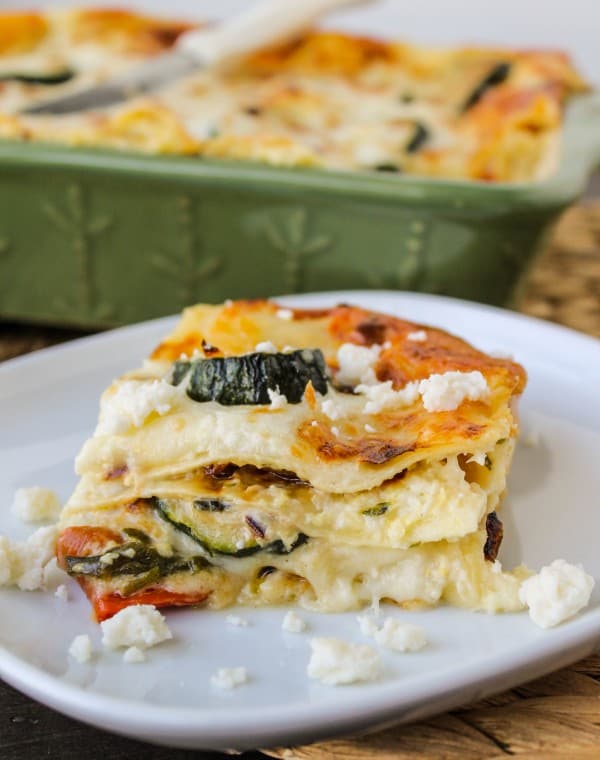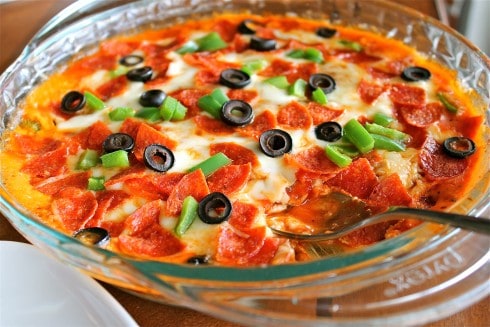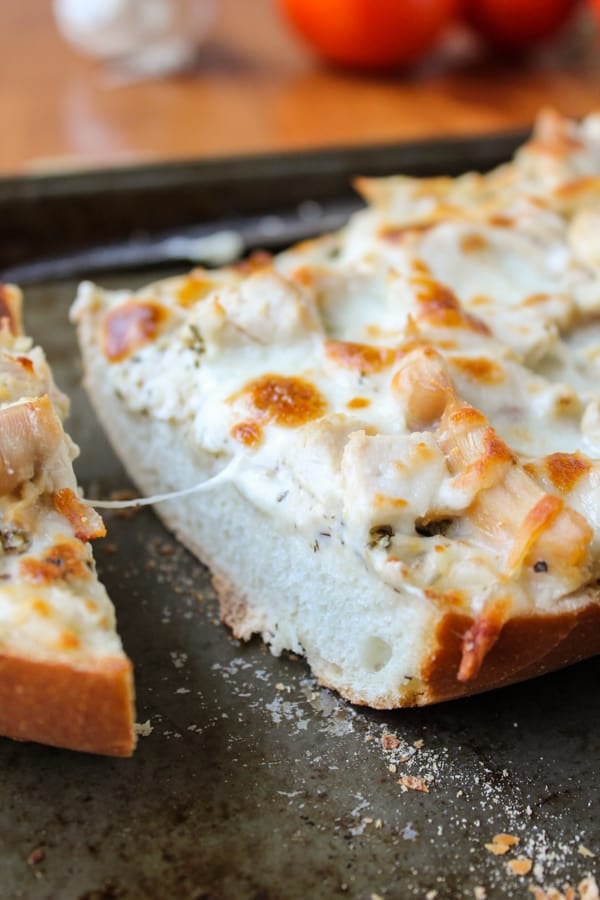 Even more zucchini:
Crisp Zucchini Bites with Garlic Aioli Sauce from Natasha's Kitchen
Grilled Zucchini Roll with Goat Cheese from Cookin' Canuck
Cheesy Bacon and Corn Stuffed Zucchini from Diethood
We are a participant in the Amazon Services LLC Associates Program, an affiliate advertising program designed to provide a means for us to earn fees by linking to Amazon.com and affiliated sites.