This classic recipe for Strawberry Shortcake is just like the kind your grandma made! A thick, sweetened shortcake with golden flaky layers, just like biscuits. Topped with the BEST Strawberry Topping and a mountain of whipped cream. Stop buying those weird yellow sponge cakes at the store. This is the real deal! I will show you exactly how to make it. Originally published April 3, 2021.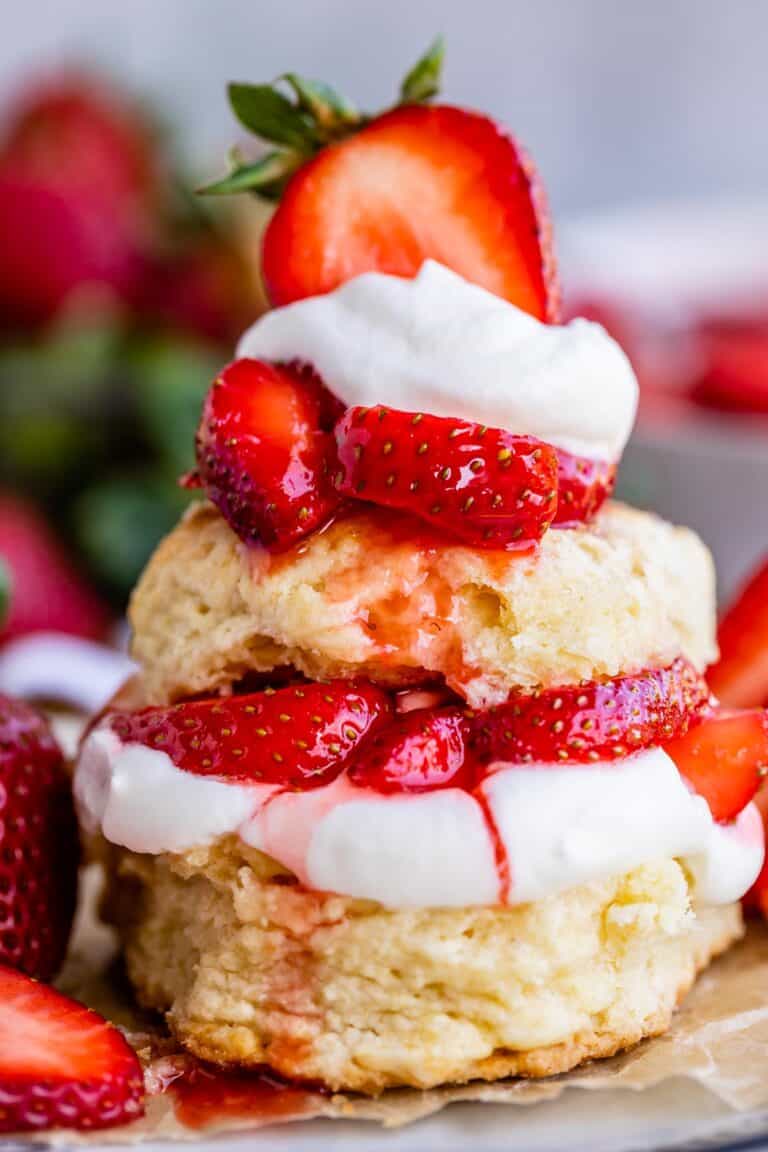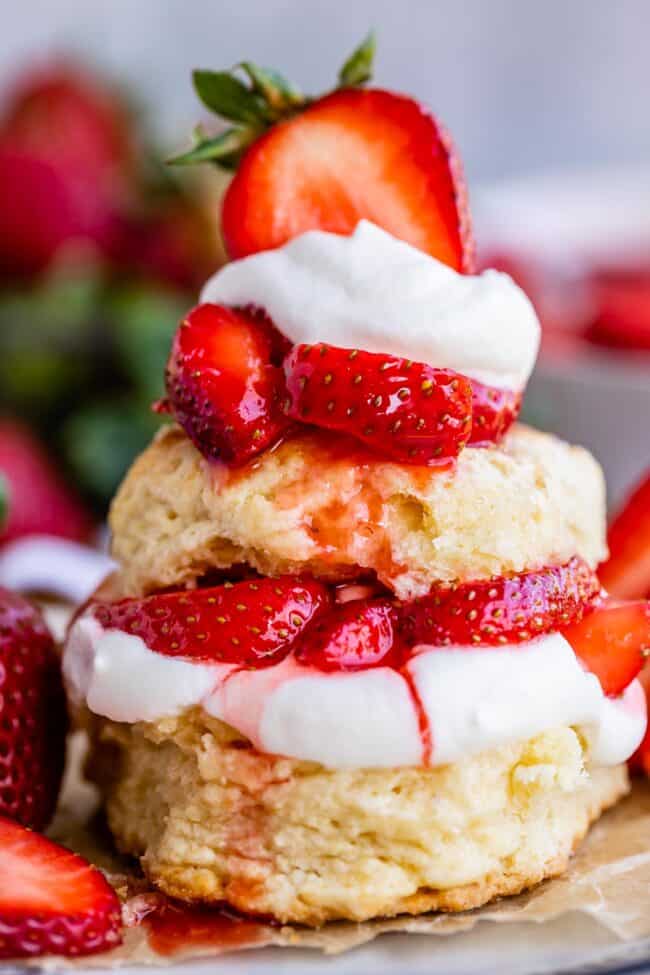 Table of Contents
I just came to the realization today that my EIGHT-year-old son wears size 2T/3T underwear. No, I'm not kidding. I wish I were.
He is literally wearing the same set of underwear that I bought when I POTTY TRAINED him, when he was 3 years old. I bought him a couple packs of super cool Star Wars underwear (that I remember hoping would motivate him to make it to the toilet).
And here we are. FIVE YEARS LATER. Now, he is small for an 8-year-old for sure, but still. Five YEARS?? Should anyone wear the same underwear for 5 years in a row?? (Don't answer that. And please do not ask how old my underwear is. I HAVE NO IDEA.)
He even mentioned it the other day. "Mom, I think I need new underwear." You know it's bad when an 8-year-old boy notices something about his clothes. They usually don't notice anything at all unless there is a pocket knife, dragons, or Pokemon involved.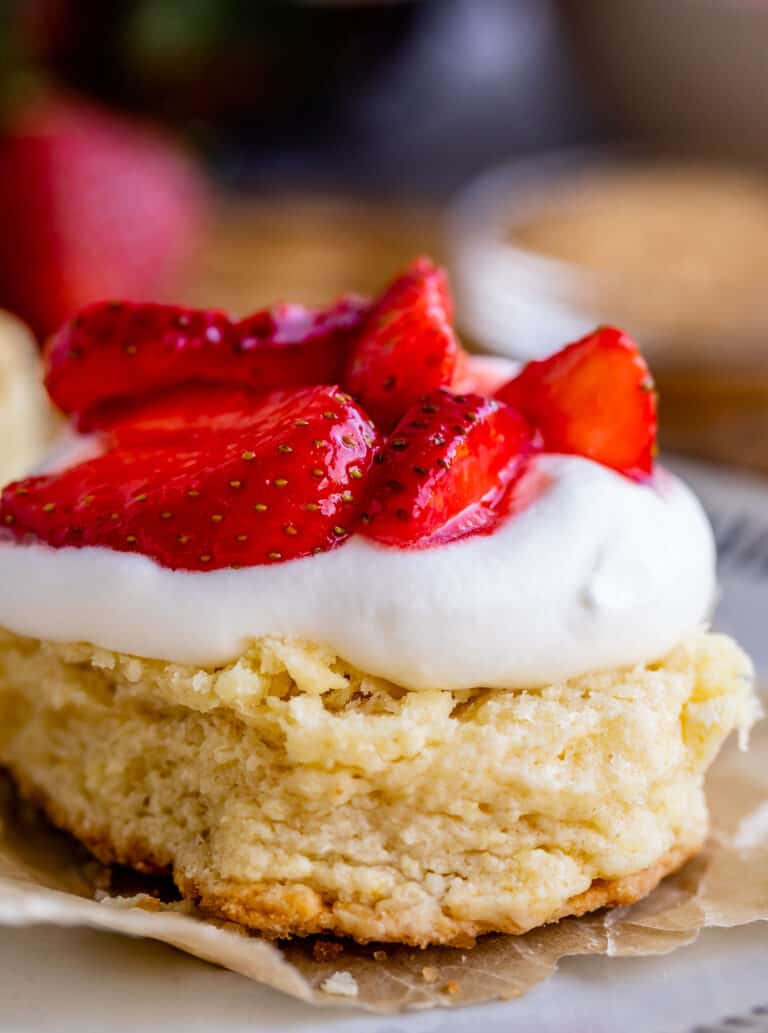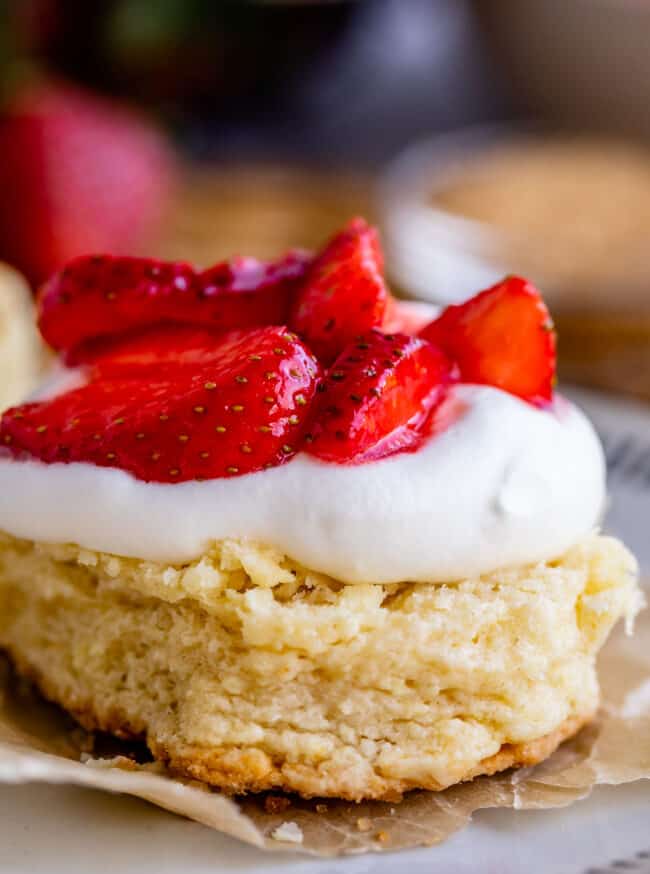 I took a look at his underwear and he was right, they barely cover his booty. Then I checked the tag and was utterly horrified when I was finally able to discern the mostly-faded 2T/3T markings. Are you kidding me??
Why am I so bad at this? My ineptitude when it comes to supplying my children with appropriate clothing shocks even me sometimes. FIVE YEARS???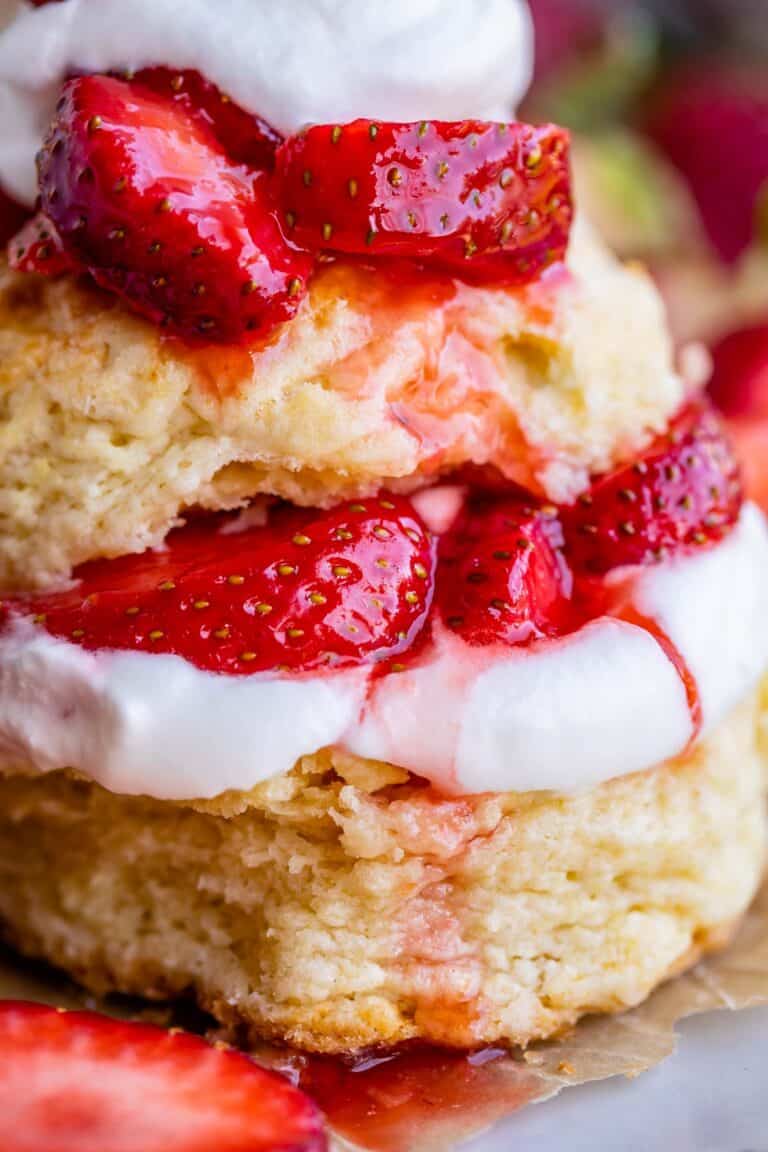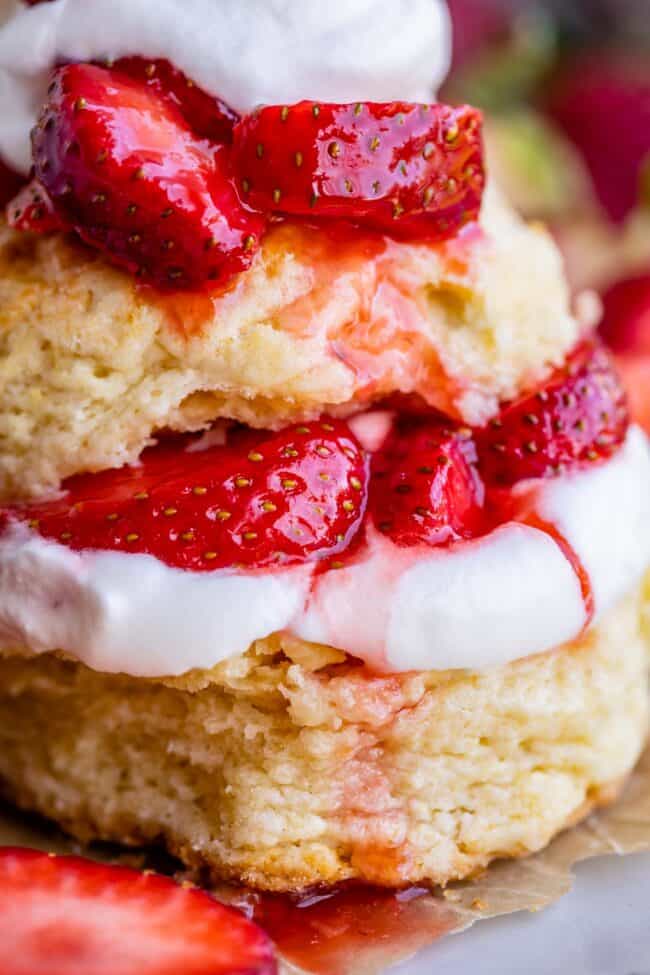 The problem is that the management of children's wardrobes is so overwhelming to me that I often push it to the back of my head. Charlotte may say something like, "I need new pants" and then I add it to my shopping list. What a smart person would do is say, "Hm, seems like Char is growing, I better take inventory and buy all kinds of new stuff."
Nope. That's way too overwhelming. I usually end up thinking to myself, well, they are wearing clothes today. Probably they can wear them again tomorrow. And it will be fine. You guys! What is wrong with me!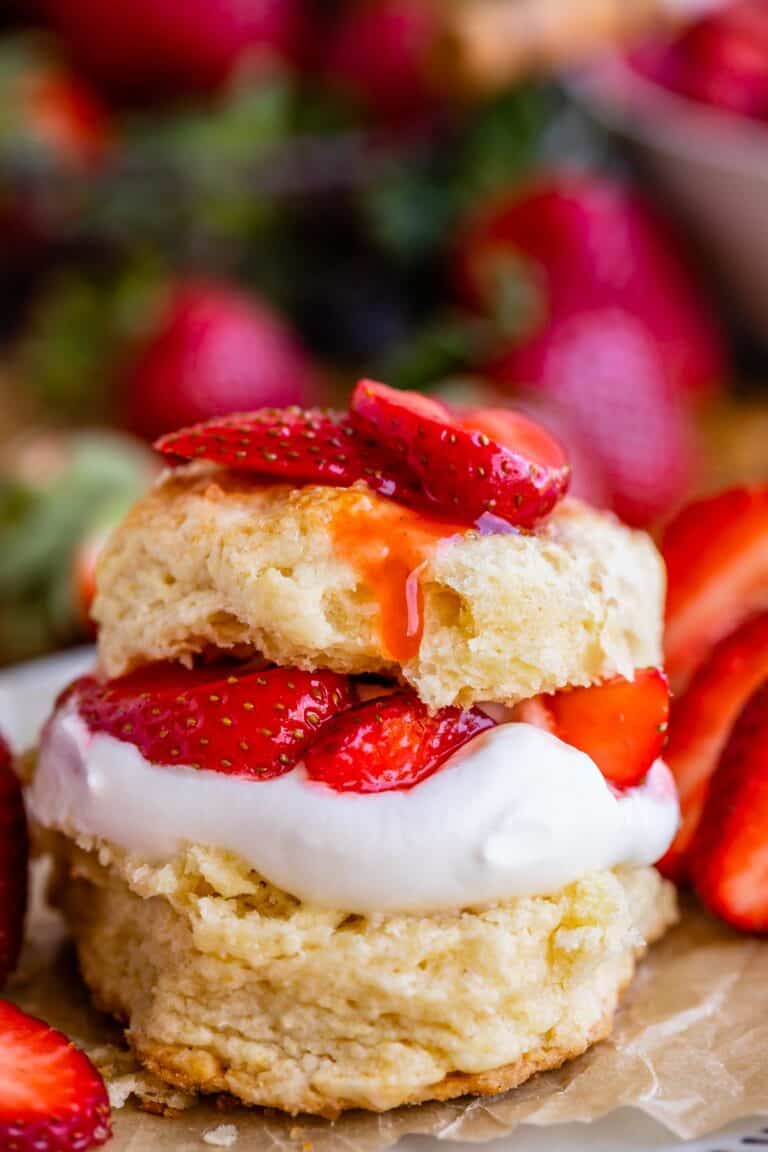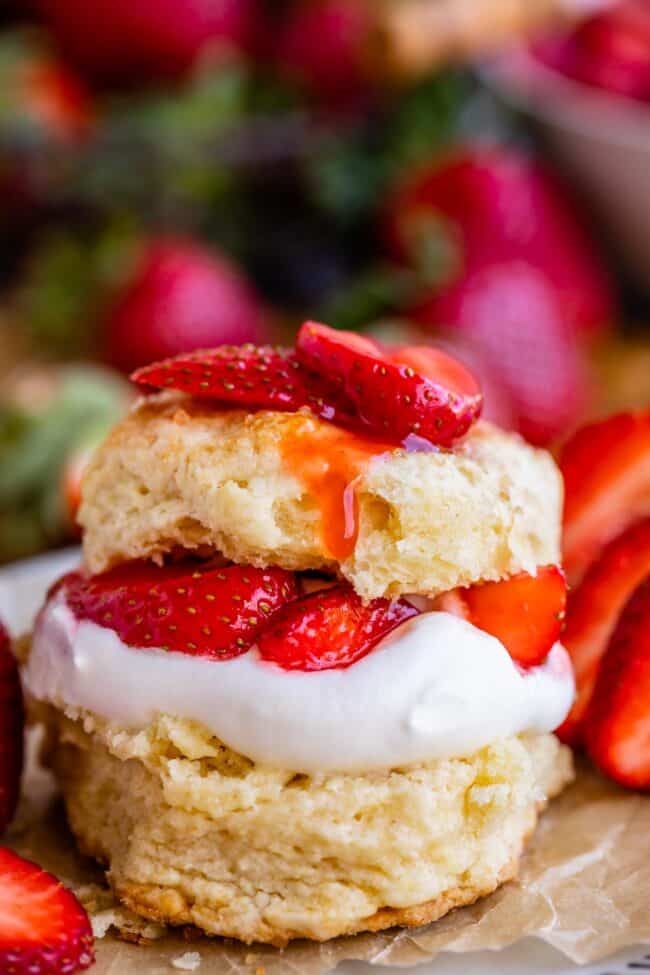 People probably look at my kids with their high waters and think we are really poor. Nope. Just in denial over here. Just failing at LITERALLY one of my most basic tasks as a mother, making sure my children do not go naked. Please don't call the police.
In my defense, I do the exact same thing with my own wardrobe. I definitely still have clothes from high school. (But probably not any underwear. LET'S HOPE.)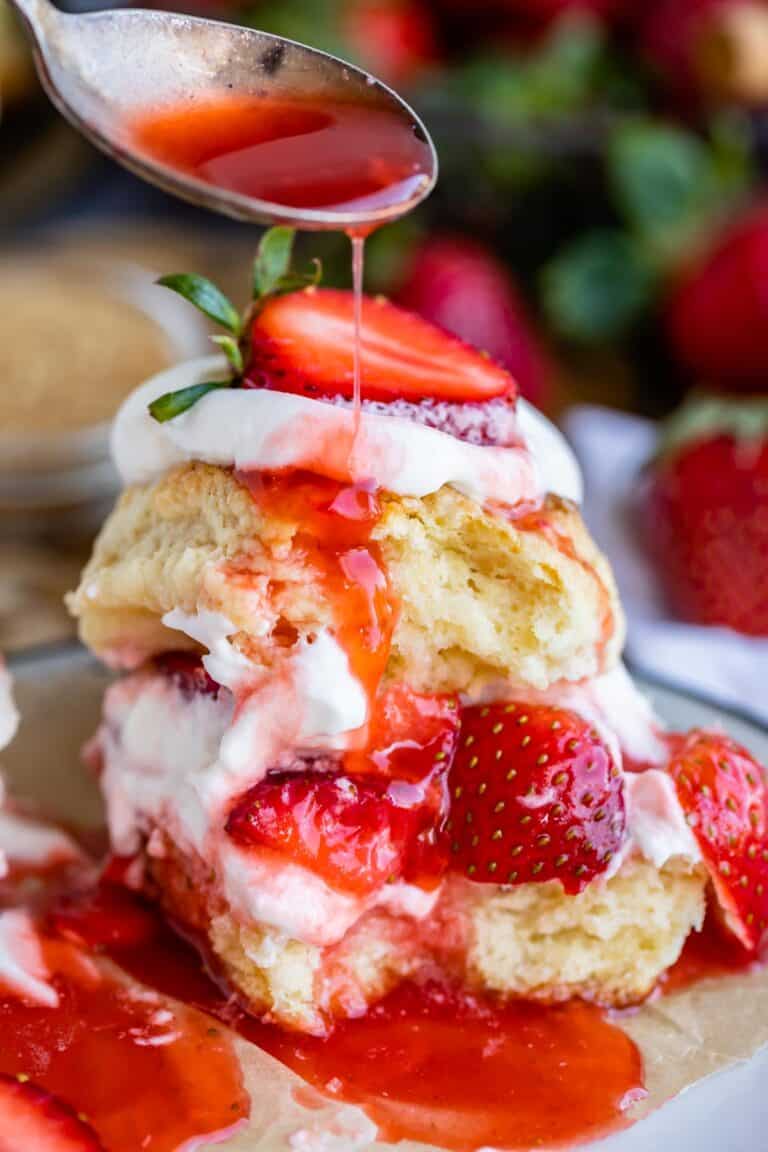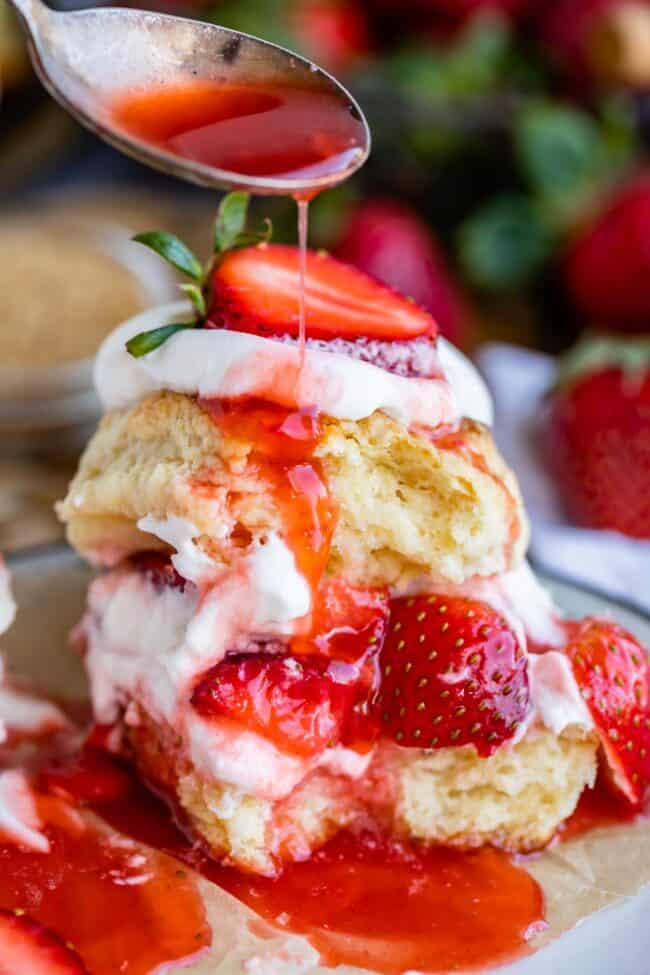 So now that you're feeling a lot better about yourself after reading about our underwear situation (you're welcome for the self esteem boost, by the way. I'm sure you're thinking, man, I thought I had problems. This woman is a disaster.) Anyway. Let's talk Strawberry Shortcake.
Strawberry Shortcake: classic summer treat
Is it just me, or is Strawberry Shortcake basically the dessert of summer's dreams? It is just a perfectly light treat for a hot and sticky day.
Have you seen those sad little round yellow cakes they sell in the deli at the grocery store? The weird, spongey things? Sometimes they display them over into the produce section next to the strawberries, trying to entice you. Like, yum, don't you want to eat this questionable squishy thing with these strawberries?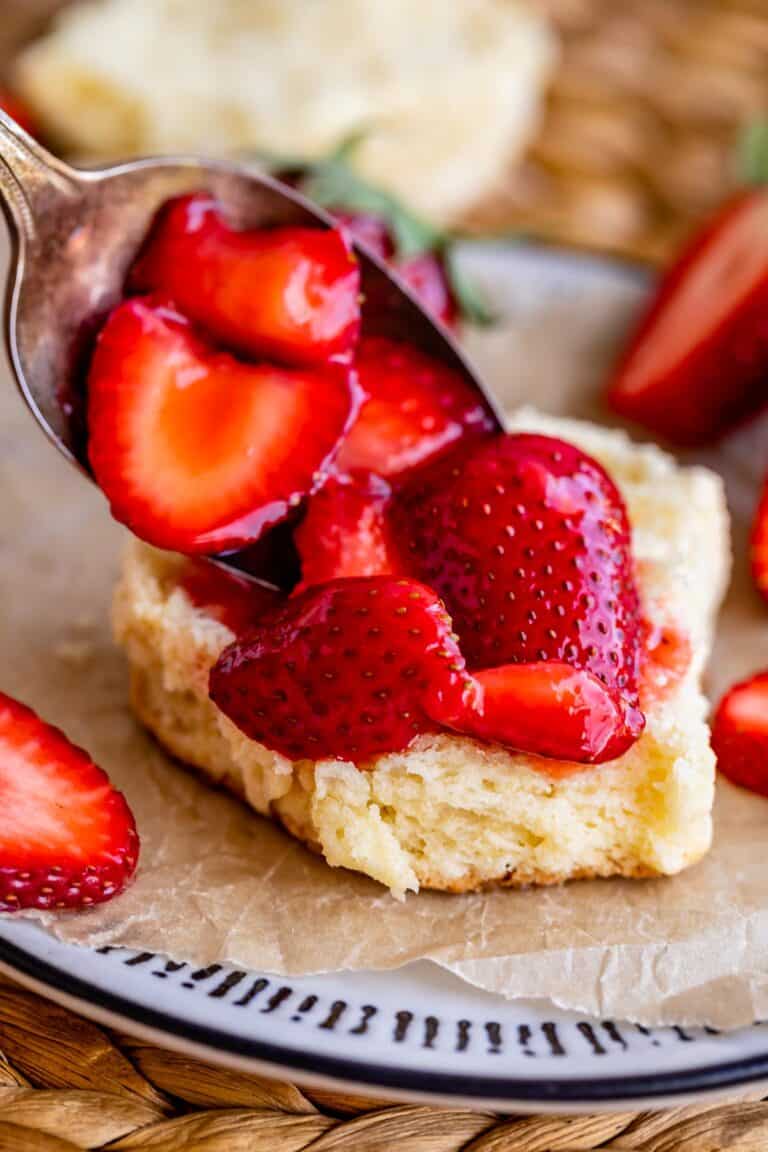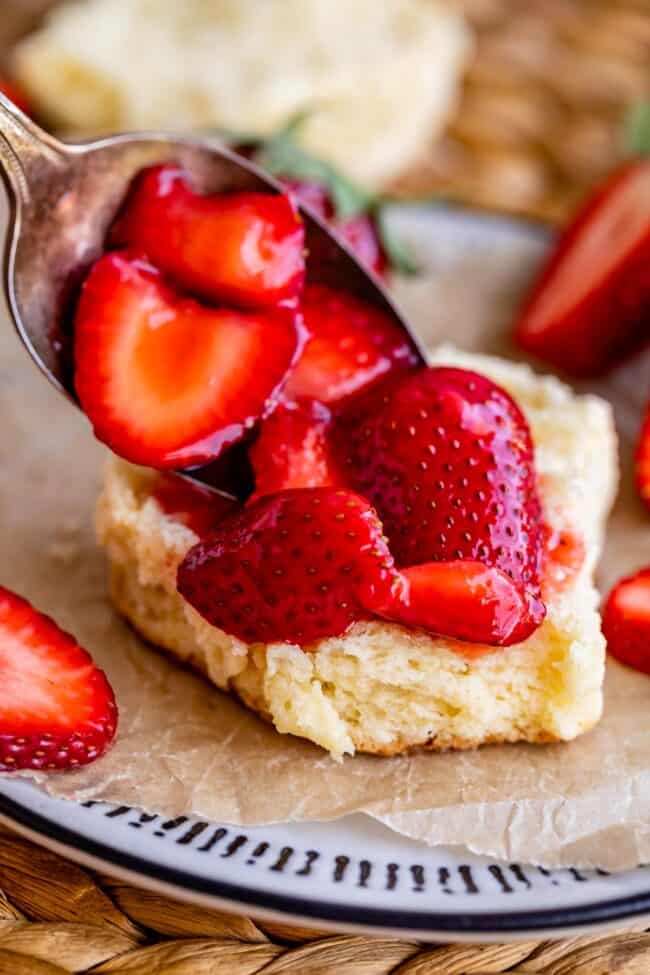 NO. No I don't. Every time I see those sad imposter cakes (that are disturbingly called "Dessert Shells" apparently), I give them the finger and curse them for ruining the reputation of real, actual strawberry shortcake, and all its flaky crispy glory. THE WORLD DOESN'T KNOW WHAT IT'S MISSING.
Will the real strawberry shortcake please stand up
But we do. We know. We, the bakers of the internet, can come together today and rejoice that we are no longer subject to such offenses as dyed prepackaged sponges passing for strawberry shortcake. Let's go over this:
What's the difference between cake and shortcake?
REAL Strawberry Shortcake, your grandma's strawberry shortcake, is made just like biscuits. Have you tried my Ultra Flaky Buttermilk Biscuits? Today's shortcake is almost the same recipe, with a bit less salt and a little more sugar. But then we go and dump a huge amount of sweet juicy strawberries on top, and then top it off with a mountain of homemade whipped cream. A mountain, I say! THAT'S what makes it strawberry shortcake.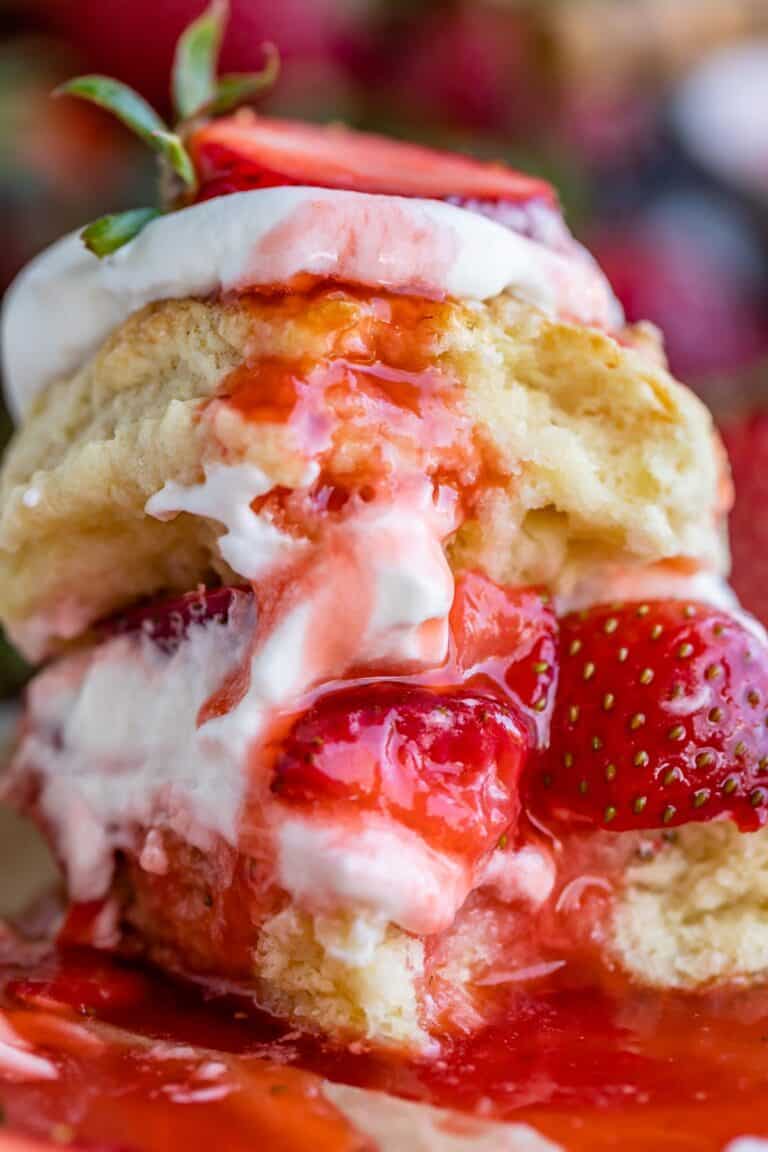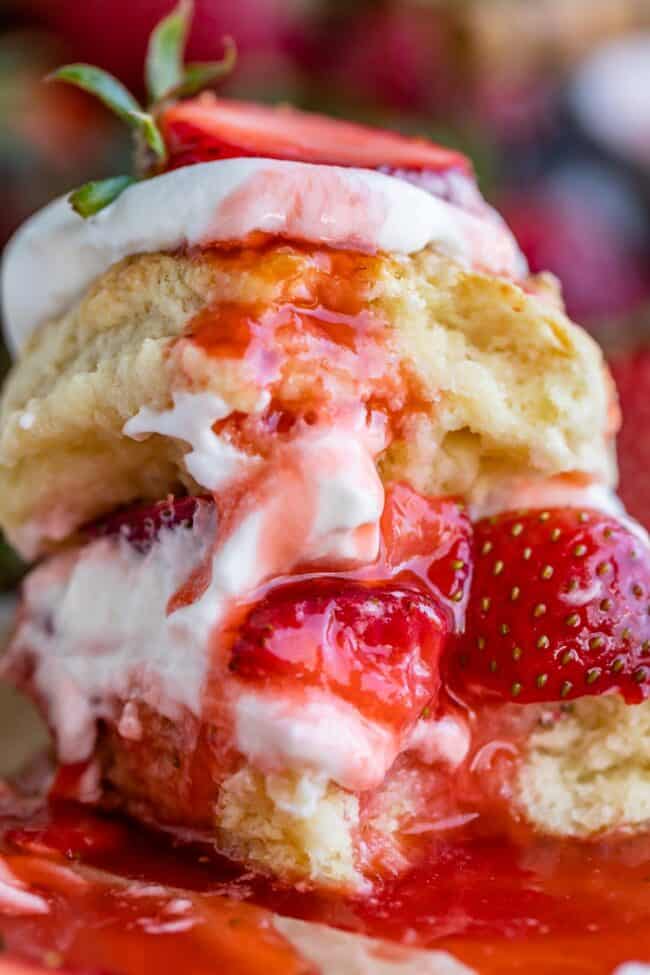 Strawberry Shortcake Recipe Ingredients
This is an overview! All amounts given in the recipe below.
All-purpose flour
Granulated sugar
Kosher salt
Baking powder
Butter
Egg
Buttermilk
Heavy cream, powdered sugar, and vanilla (makes up a simple and quick homemade whipped cream!)
How to make Strawberry Shortcake
If you can make biscuits, you can make strawberry shortcake. And guess what, even if you can't make biscuits, I'm here to confound all your previous baking insecurities, because it's really just not that hard.
How to make Shortcake
Start out by adding some flour, sugar, salt, and baking powder into a bowl. Whisk it together.
Chop up some COLD COLD butter. You can even use frozen butter. Cold butter makes for flaky biscuits and don't you forget it.


Then get out your trusty pastry cutter and cut it in. If you don't have a pastry cutter, you can use a fork or a butter knife. (You can even use a cheese grater to incorporate the butter; see my biscuit post for details on that method.) You don't want to blend the butter into the flour; you want to CUT the butter into small chunks. By the time you're done, it should look like a bunch of small, pea-sized pieces of butter with flour stuck to them.


Now it's time for cold buttermilk. I love the tart flavor that buttermilk brings, but you can use heavy cream or even half and half will do. See notes for how to make "cheater" buttermilk with vinegar or lemon juice.
Use a rubber spatula to mix the buttermilk into the flour mixture. When it forms a shaggy dough, cover your hands with flour and start kneading with your hands. Don't overwork the dough.


Turn the dough onto a floured surface and roll into a rectangle about 9×13 inches. Fold it in half.


Then in half again, and again.




Then pat the dough into a thick rectangle. Use a rolling pin if you need to, or just your hands is fine if the top is smooth enough. You want your final dough to be about 1 and 1/4 inch thick. We want nice and tall shortcakes!


Brush with cream, sprinkle with a bit of sugar and bake. Look at all those flaky layers!
How to make Strawberry Shortcake Topping
Here is my secret for the BEST strawberry shortcake. It's all about the Fresh Strawberry Topping.

We are not just sprinkling a little sugar on sliced strawberries and calling it a day. That's the traditional method. As the sugar dissolves into the strawberries, it makes the fruit release its juices and you end up with a nice thin syrupy situation.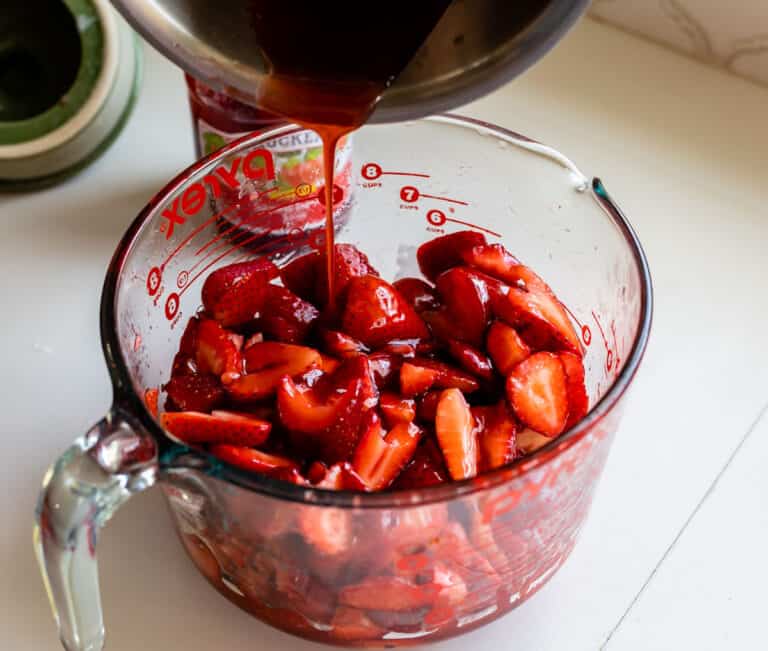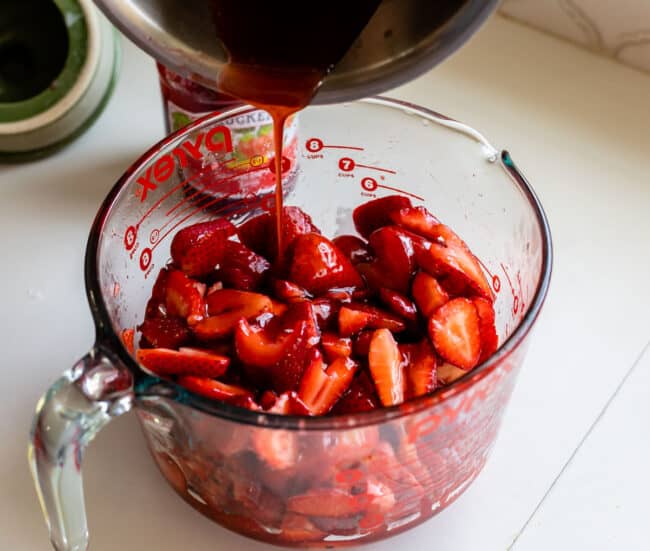 But a minimal amount of thin syrupy juice is not enough for me. So after we've added the sugar, we're going to cook down some strawberry jam for the ultimate thick and juicy strawberry shortcake topping! A little lemon and vanilla bring out all the tart sweetness of these beautiful berries.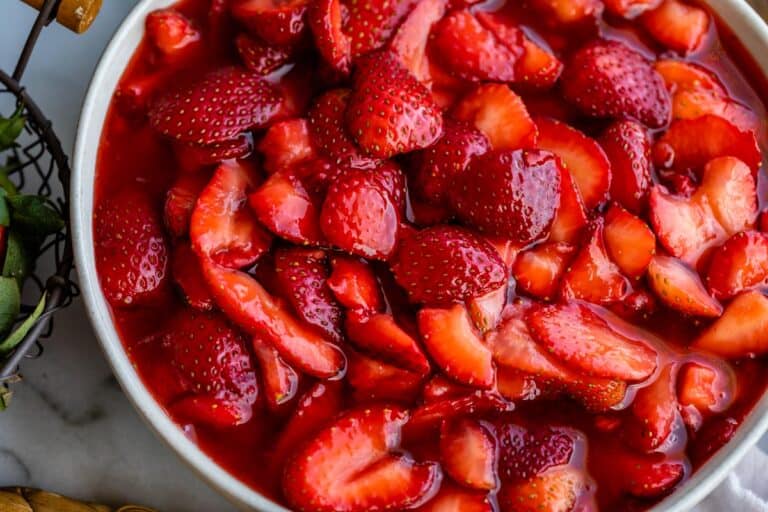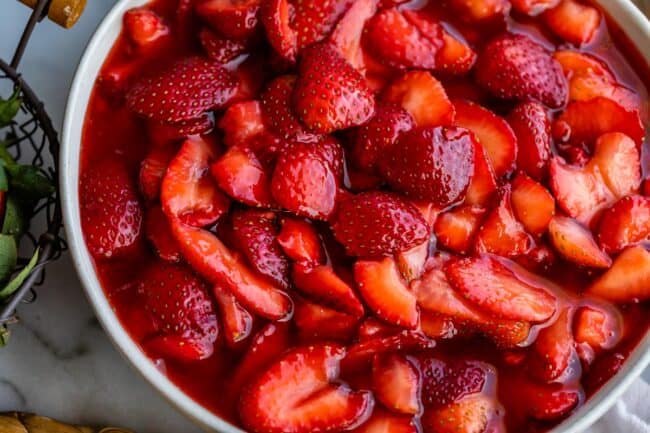 I posted this Fresh Strawberry Topping recipe on the blog years ago, and I love using it as a topping for ice cream, pancakes, french toast, basically anything! It's so good.
You don't have to take these extra steps. Plain ol' strawberries sprinkled with sugar is still going to taste amazing! But I love that the extra strawberry syrup that this recipe makes means that every shortcake gets completely soaked in strawberry goodness. Who can say no to that??
How to make whipped cream
Whipped cream is so easy to make if you have a stand mixer or electric mixer. Just beat the cream with a little bit of powdered sugar and vanilla and that's IT. Eventually it will start to thicken and peak. When it starts to look like a dreamy creamy cloud that is perfect for dolloping, it's done!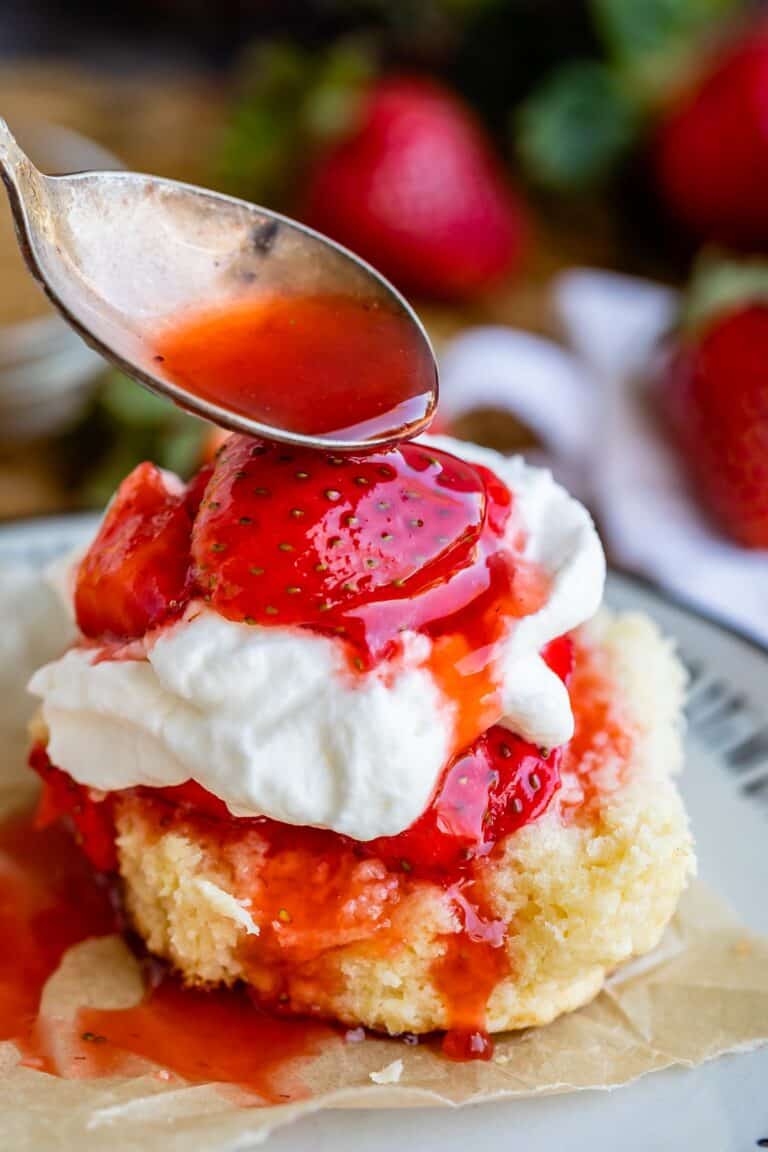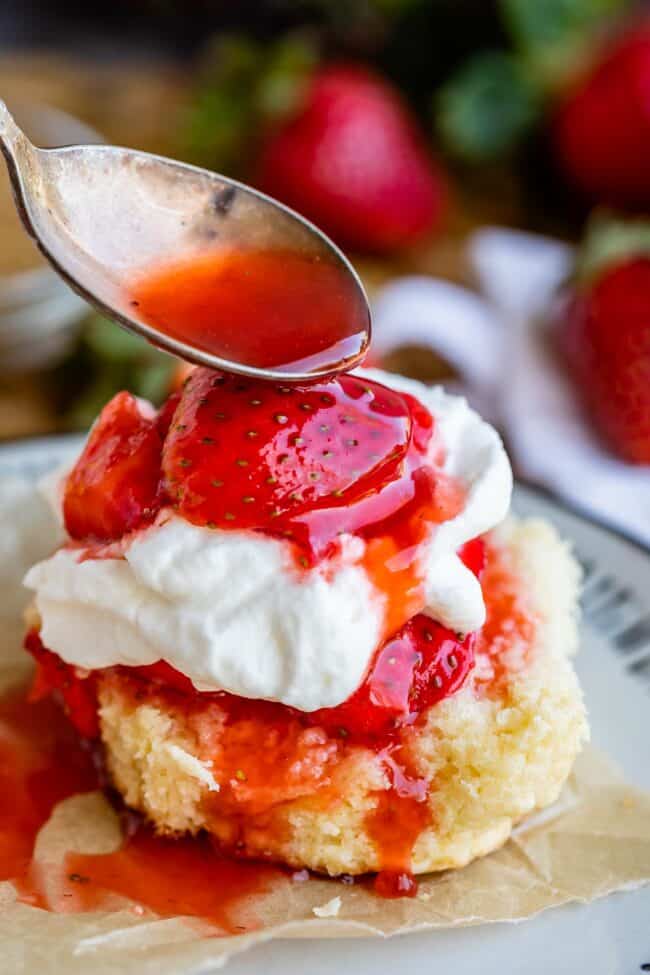 Then assemble: Split each shortcake in half. Top with strawberries, whipped cream, the other half of the shortcake, and more whipped cream and strawberries! You really can't go wrong no matter what order you go in. It's going to taste delicious no matter what!
Strawberry Shortcake Tips for Success:
Use cold butter!

Cold butter is the key to light, flaky biscuits.

Spoon and level the flour.

I recommend scooping the flour into your measuring cup with a spoon, then gently leveling it off with your finger or a knife. The goal is to not pack it in too tightly. Too much flour makes for dry, crumbly biscuits.

Don't overwork the dough.

Over-handled dough can become tough and dry. Remember, the goal is light and flaky!

To cut in the butter,

you can use a pastry cutter, fork, or butter knife. Don't overdo it! It should look shaggy and pebbly.

Milk substitutes:

I love the tart flavor that buttermilk brings, but you can use heavy cream or even half-and-half instead.
Strawberry Shortcake Serving Ideas
Strawberry shortcake is already the best of the best, but that doesn't mean you can't put your own spin on it. Here are a few ideas!
Add fresh blueberries to the cooked, cooled strawberry topping or just sprinkle some on top for patriotic appeal. 'Murica!
Instead of strawberry topping, feel free to top these shortcakes with other fresh fruits, like juicy mangoes, ripe peaches, or even sweet cherries.
Drizzle dark chocolate sauce on top for that chocolate-covered-strawberry vibe.
Switch out the whipped cream for high quality vanilla ice cream.
Add a little coconut or rum extract to the whipped cream.
Storing Strawberry Short Cake
The key to storing strawberry shortcake is to store the strawberry sauce and the short cake separately. If you store them together, you'll just end up with soggy cake.
On its own, the shortcake will last on the countertop (well covered) for 2-3 days, or in the fridge for up to a week. They can also be stored in the freezer for 2-3 months. To enjoy again, thaw on the counter in the sealed container if frozen, then serve with strawberry sauce.
The strawberry sauce will last in the fridge for up to 1 week. You can also freeze it for up to 3 months. When you're ready to serve, thaw in the fridge, then serve cold or warm on the stove or in the microwave.
Strawberry Shortcake Recipe FAQ
What is the difference between strawberry cake and strawberry shortcake?
Strawberry cake is a classic cake that's strawberry flavored. Strawberry shortcake, on the other hand, is made with a base of flaky buttermilk biscuits that are topped off with strawberry sauce!
Why do they call it strawberry shortcake?
As it turns out, shortcake does not get its name from the height of the cake. It's actually named from an English cooking definition of "short," which describes something that has a crisp texture thanks to the addition of fat. In the case of shortcake, it's made crispy and flaky with the addition of butter!
Are biscuits and shortcake the same?
While shortcake and biscuit dough are very similar, they are slightly different. Biscuits tend to be less sweet with less sugar and a little more salt. Shortcake, as a dessert, is made with less salt and sweetened with more sugar!
What makes a cake a shortcake?
A shortcake is different from a regular cake in that it's made more like biscuits. It's soft and flaky in the middle with a crisp outer edge and it's typically topped off with fresh strawberry slices or strawberry sauce!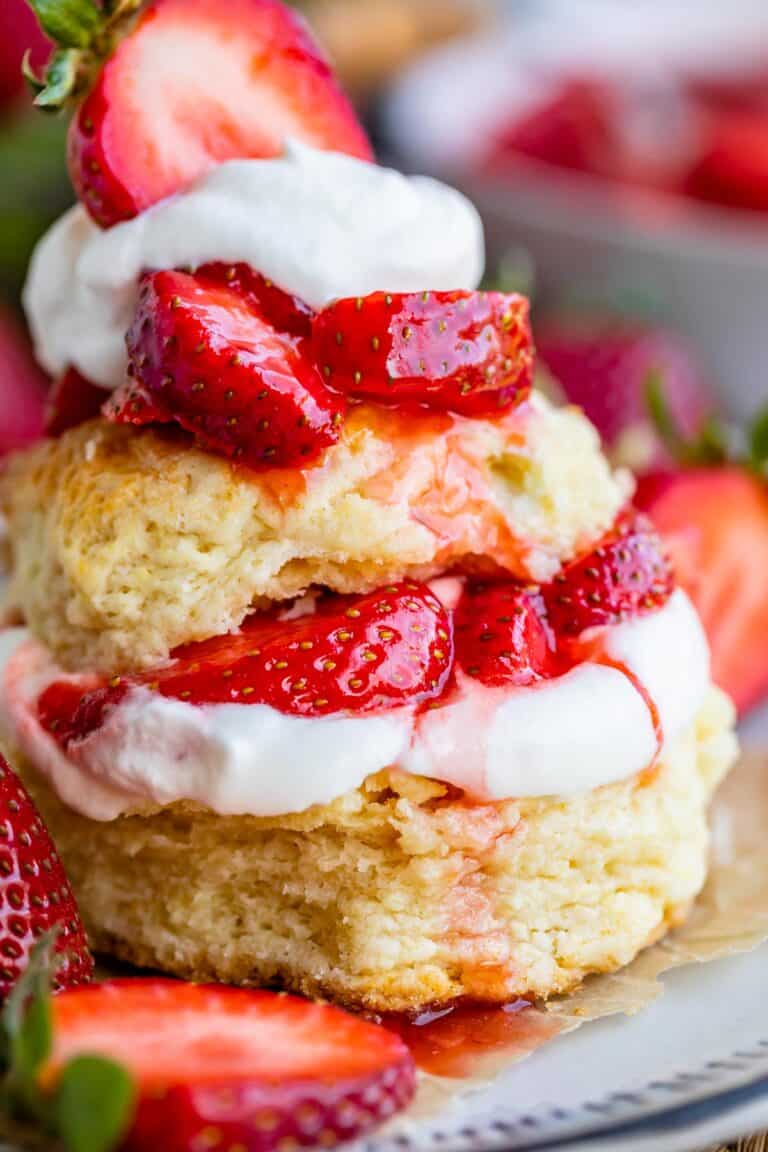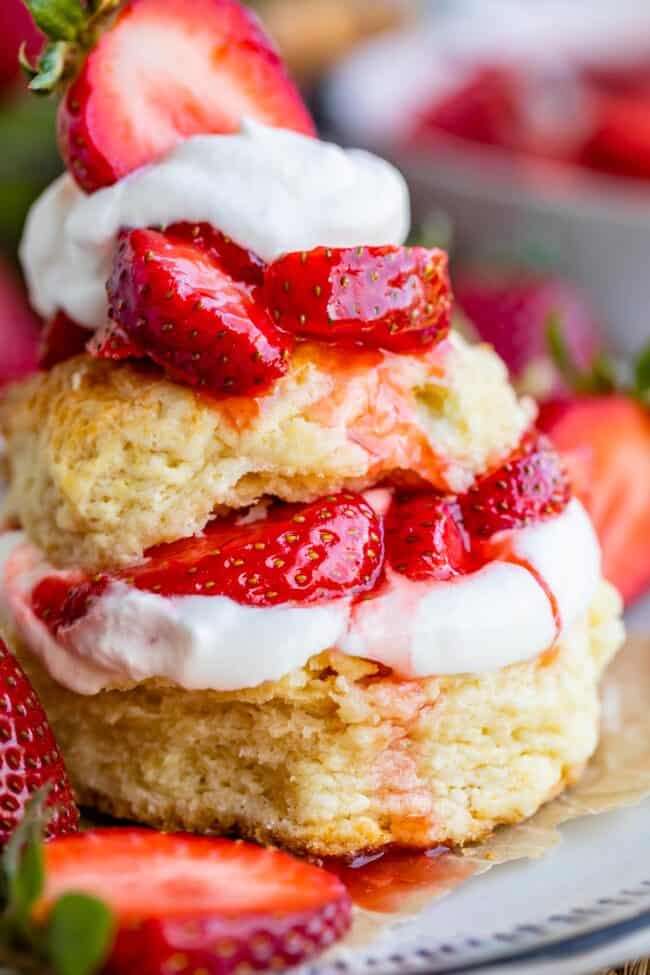 More summer desserts you will love!
Any of these desserts would be perfect for your Easter celebration!
Facebook | Pinterest | Instagram

Strawberry Shortcake Recipe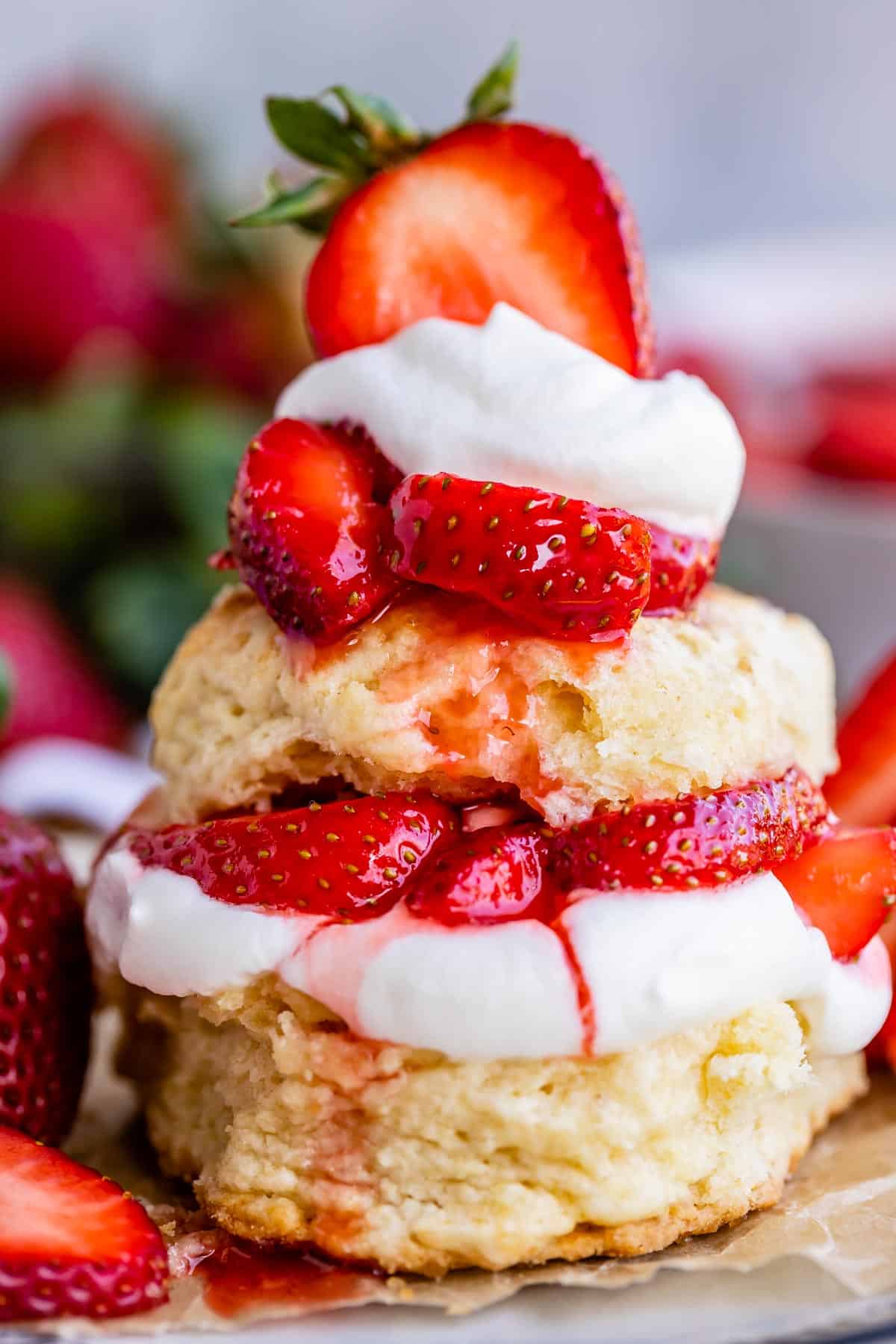 This classic recipe for Strawberry Shortcake is just like the kind your grandma made! A thick, sweetened shortcake with golden flaky layers, just like biscuits. Topped with the BEST Strawberry Topping and a mountain of whipped cream. Stop buying those weird yellow sponge cakes at the store. This is the real deal! I will show you exactly how to make it.
Ingredients
For the strawberries
1

batch of Fresh Strawberry Topping*
For the shortcake
3

cups

all purpose flour

,

spooned and leveled

1/3

cup

granulated sugar

1

teaspoon

kosher salt

2

tablespoons

baking powder

3/4

cup

butter

,

COLD (1 & 1/2 sticks)

1

large

egg

,

cold

3/4

cup

buttermilk**

,

COLD

1-2

tablespoons

buttermilk

,

cold OR ice water
For the whipped cream
2

cups

heavy cream***

1/3

cup

powdered sugar

1

teaspoon

vanilla
Instructions
Start by making the

Fresh Strawberry Topping

.* Cover and set aside to thicken. You can serve it room temperature or chill it in the fridge.

Make the shortcake. In a large bowl, add 3 cups flour, 1/3 cup granulated sugar, 1 teaspoon kosher salt, and 2 tablespoons baking powder. Whisk it together.

Use a knife to chop 3/4 cup COLD butter into small chunks.

Add the butter to the flour mixture and

use a pastry cutter

to cut the butter into the flour. See photos. You want to end up with a crumbly mixture and pieces of butter about the size of a pea.

In a small bowl or glass measuring cup, add 3/4 cup COLD buttermilk**. Whisk the large egg into the buttermilk.

Add the buttermilk/egg mixture to the flour and use a rubber spatula to stir it together and create a shaggy dough. It's ok if all the flour is not incorporated.

Cover your hands with flour and knead the dough a few times right there in the bowl, smashing in any loose flour with your hands. If it is too dry to come together, add 1 tablespoon cold buttermilk or 1 tablespoon ice water to get it to come together.

Turn the dough out onto a floured surface (I love

my pastry cloth)

. Use a rolling pin to roll the dough into a rectangle about 9×13 inches, it doesn't have to be exact. Fold the dough in half, then in quarters, then again. Pat the dough out with your hands to make a smooth top, and use the rolling pin if necessary to roll it gently into a rectangle about 1 and 1/4 inch thick.

Dip

a 2 and 1/2 inch biscuit cutter

into flour and use it to cut the dough. Do not twist the biscuit cutter, it inhibits rising in the oven. Just push straight down.

Re-roll the scraps and repeat.

Place the shortcake in a buttered cast iron skillet or greased 9×9 inch square baking pan. I prefer to make them in a pan that has sides; this helps the shortcakes rise upward instead of falling on their sides in the oven. You want to place the shortcakes snuggly together, either touching or about 1/2 inch apart. They will help each other rise.

If you have time, I highly recommend freezing the whole pan of prepared shortcake for about 20 minutes. Cold dough going into a hot oven is how you get perfect flaky layers. While you freeze the dough, preheat the oven to 425 for at least 20 minutes.

Just before putting them in the oven, brush the top of each shortcake with buttermilk or heavy cream. This will help them brown. Sprinkle generously with sugar (I like chunky raw sugar for a nice crunch).

Bake at 425 degrees F for about 18-22 minutes. You will know they are done when the tops are a deep golden brown, the edges of the biscuits have firmed to the touch, and the bottoms are starting to brown. If you still can't tell, gently split one of the shortcakes and lift it up to see the center. If it is at all gooey, put it back in the oven. If they are not done but the tops are getting too brown, top with foil for the last few minutes of baking.

Meanwhile, make the whipped cream. In a large bowl or stand mixer, add 2 cups of cream, 1/3 cup powdered sugar, and 1 teaspoon vanilla. Beat on high speed for 2-5 minutes, depending on the power of your mixer. You will know it is ready when the cream has thickened, you can see peaks forming, and when you lift the beaters out they hold their shape in a nice curl. Keep refrigerated if you are not ready to serve right away.

Assemble the shortcakes while they are still warm: split a shortcake in half, top with strawberries and whipped cream, top with the other half, then top with more strawberries and whipped cream.

Make ahead: You can make and freeze the unbaked shortcakes once they are shaped. Seal well and freeze for up to 2 months. Bake straight from frozen: bake at 450 for about 5 minutes, then lower the temperature to 400 and bake for another 15 minutes.
Notes
*Of course if you want to simplify things you can skip the Fresh Strawberry Topping and just add a little sugar to your strawberries to let them macerate. You will need 6-8 cups of strawberries. Stir in about 1/2 cup sugar, and let sit for 20 minutes before serving.
**You can use cheater buttermilk for this recipe. Add a teaspoon of vinegar or lemon juice to a measuring cup, and then fill to the 3/4 cup line with cream (preferable) or half and half. You can use whole milk in a pinch. Stir and let sit 5 minutes before using in the recipe.
***Heavy cream is sold near the milk in the dairy section. It is not coffee creamer. Sometimes it is labeled whipping cream, ultra heavy whipping cream, etc. These names differentiate fat content levels. For making whipped cream, buy the cream with the highest fat content you can! The cream I use is 36% fat content.
Nutrition
Serving:
1
biscuit with topping and whipped cream
|
Calories:
604
kcal
|
Carbohydrates:
64
g
|
Protein:
7
g
|
Fat:
37
g
|
Saturated Fat:
23
g
|
Polyunsaturated Fat:
2
g
|
Monounsaturated Fat:
10
g
|
Trans Fat:
1
g
|
Cholesterol:
136
mg
|
Sodium:
733
mg
|
Potassium:
140
mg
|
Fiber:
1
g
|
Sugar:
20
g
|
Vitamin A:
1321
IU
|
Vitamin C:
4
mg
|
Calcium:
232
mg
|
Iron:
2
mg