How to Make Ultra Flaky Buttermilk Biscuits
These ultra flaky homemade buttermilk biscuits are the perfect comfort food! Who can resist a crispy-on-the-outside, tender-in-the-middle, mile-high flaky buttermilk biscuits? Here's how to make them. It's not hard, just a few simple tricks! Keep reading!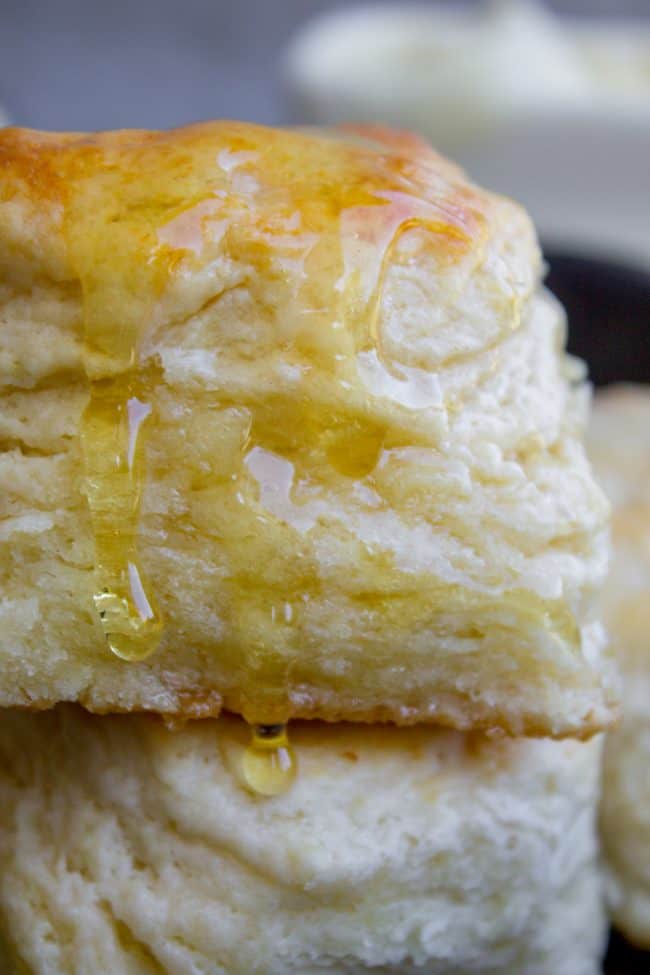 Originally posted August 30, 2017
Charlotte, my 6 year old, has spent her entire summer reading voraciously. Sometimes she will have her nose in a book and I'll say something like, "Charlotte, come help me fold laundry," or even something less demanding like, "Charlotte, what do you want for breakfast?" And I get NO response. NOTHING. No glance, no "mm-hmm," no "just a minute." It's like I don't even exist.
It's in moments like these that I know karma is real, because I'm pretty sure I do this to my kids every single day. "Mom…Mom. MOM!! Are you even listening??" (Me: huh? what? stop yelling.)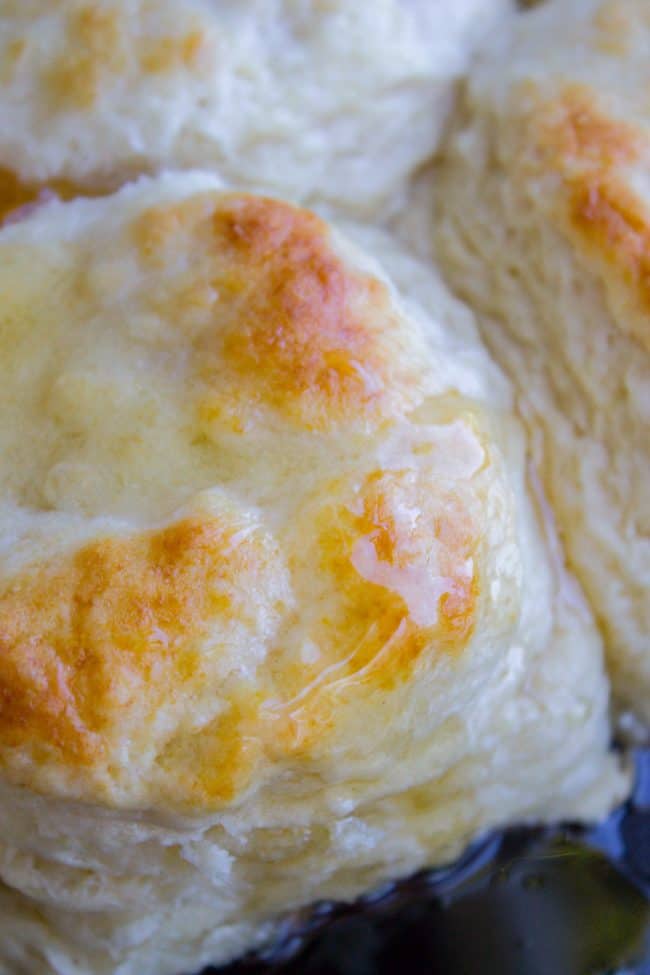 Tomorrow is the last day of summer for us! Charlotte is starting first grade and Truman will be in preschool a couple days a week this year. We made an epic bucket list and did a pretty good job getting through it. I love being at home with the kids. (Some days it makes me want to rip my hair out. But most days, it's the best.) I will miss having no schedule and just being able to hang out with them all the time. (I will also love having a schedule and not having to hang out with them all the time. Ah, motherhood!)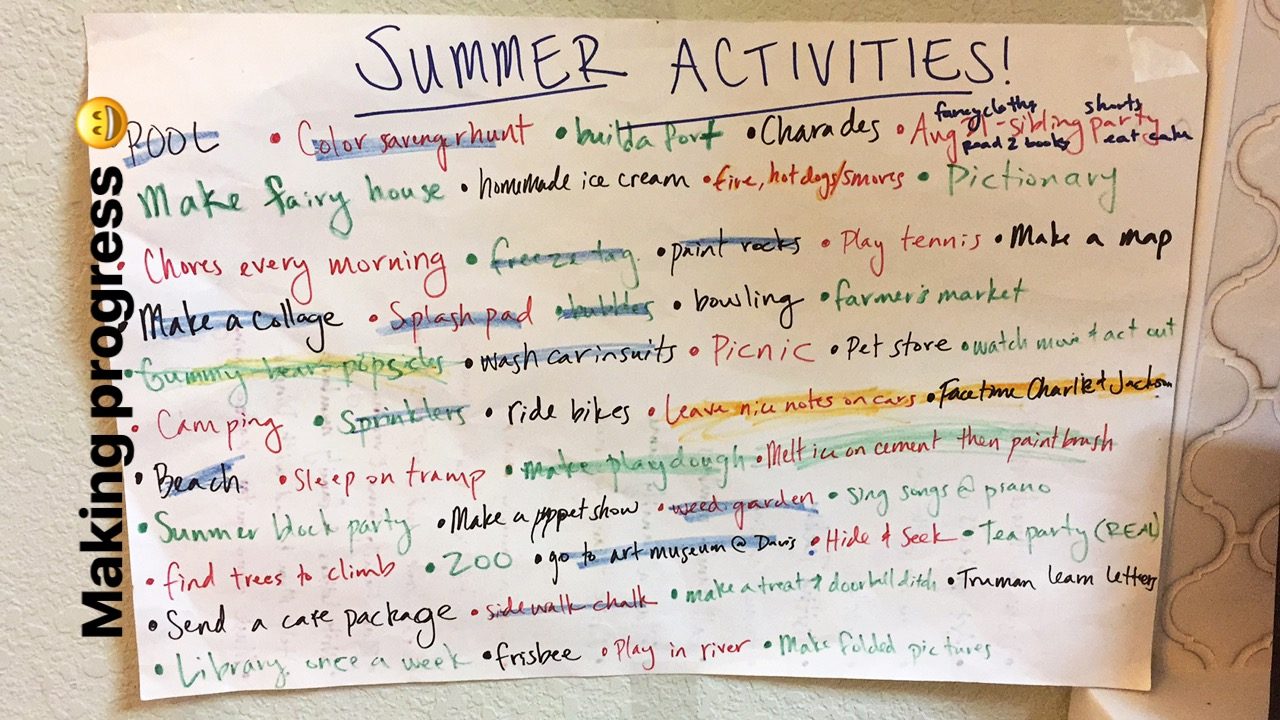 Homemade Buttermilk Biscuits
Last week my mom was visiting from Manteca (the town where I grew up, about an hour away. It means lard in Spanish. Isn't that so great?) I was on my 4th or 5th batch of testing these biscuits (which have zero lard in them, for the record) and she was SO excited to try them. "I've never made homemade biscuits before," she said. And then my head exploded.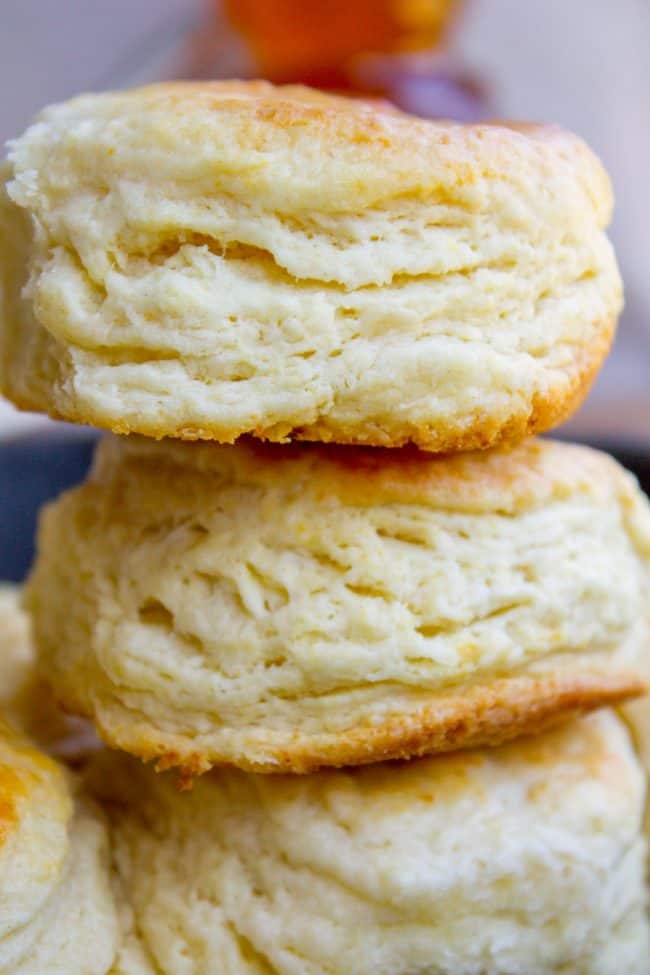 "Really?? Like, NEVER, not once?"  No, I just always use Bisquick, she said.
Part of the reason this is so disturbing to me is knowing how much my mom loves anything baked. Guys, I'm not saying Bisquick is the worst thing ever. Canned Pillsbury biscuits have their place; sometimes you just gotta git er done. But NEVER? Put your hand on your heart right now, this moment, and promise me that one day you will try making homemade buttermilk biscuits. They are SO worth the time!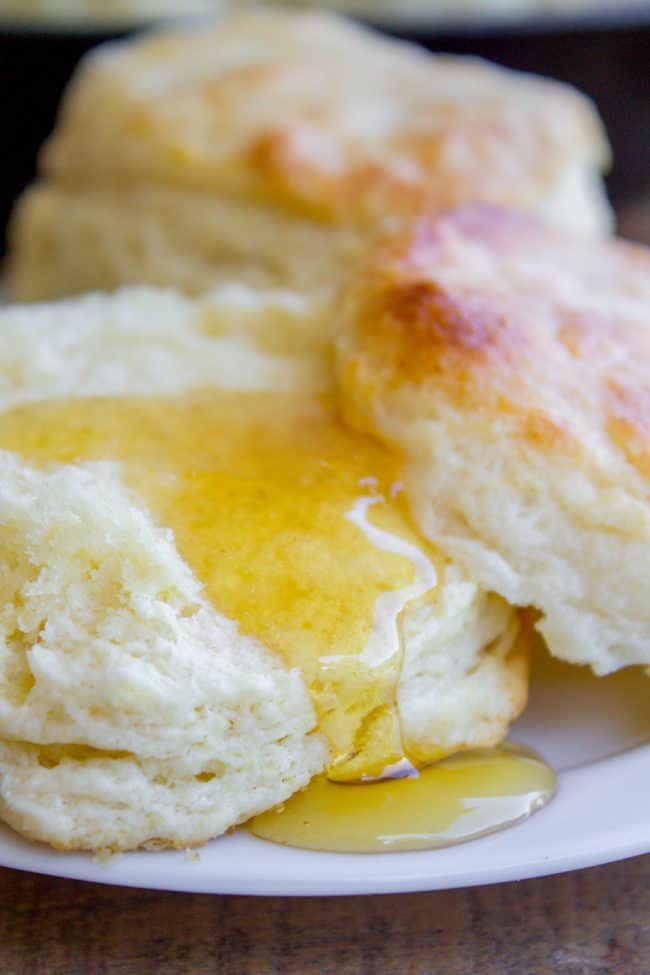 How to make buttermilk biscuits
I've included some step-by-step photos to make it easy on you!

Chop your butter, or use a cheese grater! Kind of fun!

Use a pastry cutter to work the butter into the flour. If you don't have one, you can use a knife or a fork, or heck even your hands (make sure you chill it for a few minutes if you use your hands.) You want to end up with a soft crumbly mixture, with pea-size chunks of butter.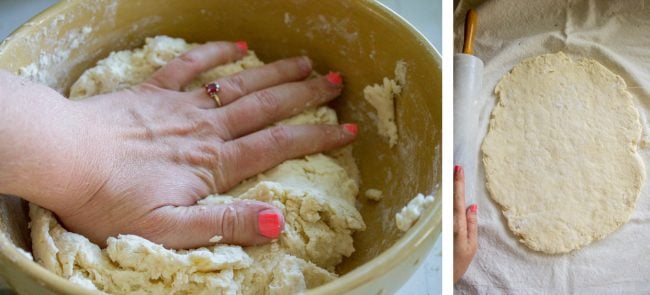 Here's the business letter fold. You CAN just roll out the dough without doing the business letter fold. But you won't get those gorgeous layers, your biscuits won't maintain their circular shape as well, and they won't split apart perfectly when you open them up to slather them with butter and jam. I'd say it's well worth the extra folding time.
At this point, turn it over so the seam of your "letter" is facing down.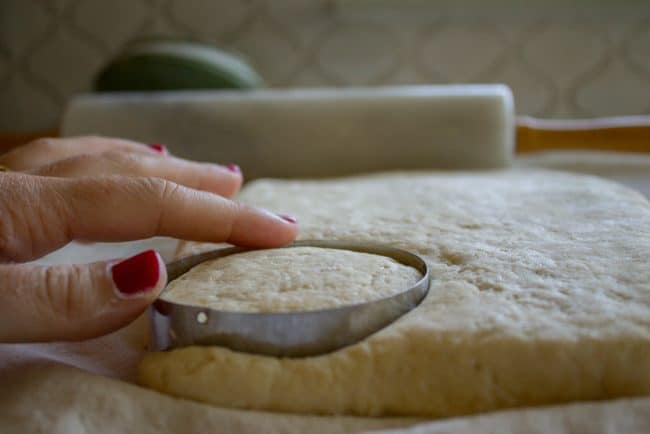 Don't twist your biscuit cutter when cutting biscuits. Just push straight down. Twisting seals the edges of the biscuit, making it harder for them to rise.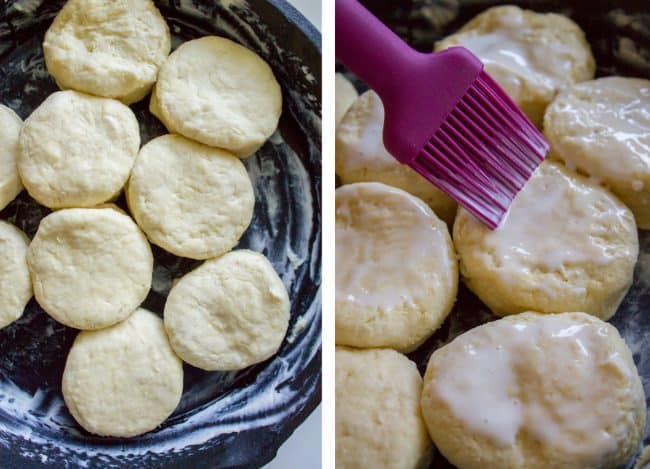 Butter up that cast iron skillet. You don't HAVE to bake them in a skillet, but you will feel more Southern if you do. Plus it makes the bottoms crispier, yes please. Oh and don't forget to brush the tops with buttermilk!!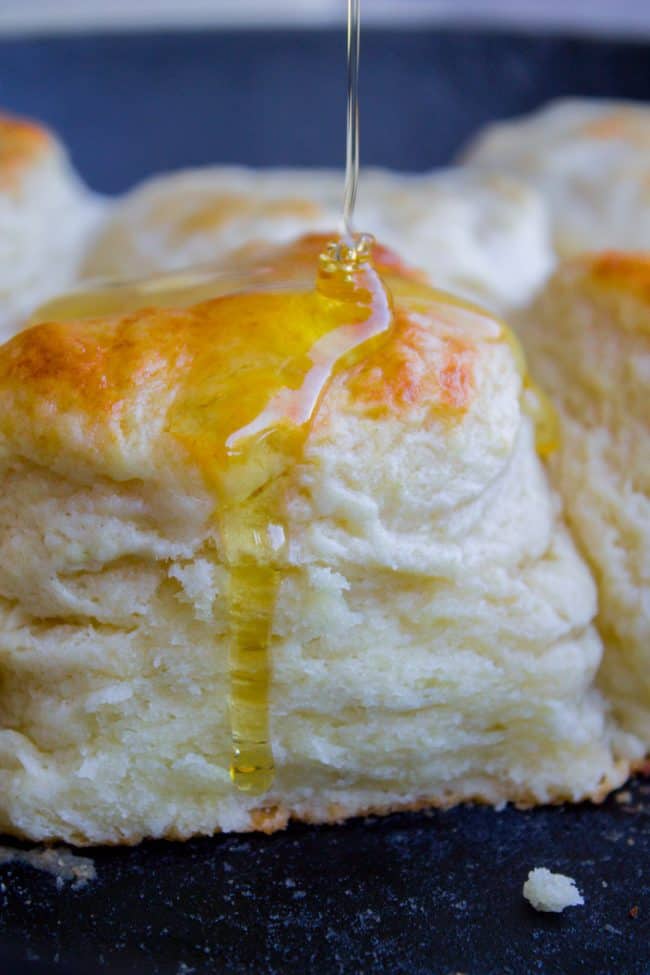 While researching biscuits, I read that some restaurants make their biscuit dough a day in advance and freeze them, shaped. They put them in the oven frozen solid. I haven't tried it yet, but I bake cookie dough from frozen all the time so I'm pretty confident. You may have to bake longer. This would be a great make ahead option!
P.S. You should make Cinnamon Honey Butter to go with these biscuits. Oh my!!
P.P.S. Come back later this week, we're putting these biscuits on top of chicken pot pie. YES!
P.P.P.S. Want to guess how many times I've listened to Taylor Swift's new song already? Whatever number you're thinking, add 5. Fangirl in the hoooouuuse.
Facebook | Pinterest | Instagram

Update! I recently posted a recipe for Cheddar Bay Biscuits, like the ones from Red Lobster. They are so cheesy delicious!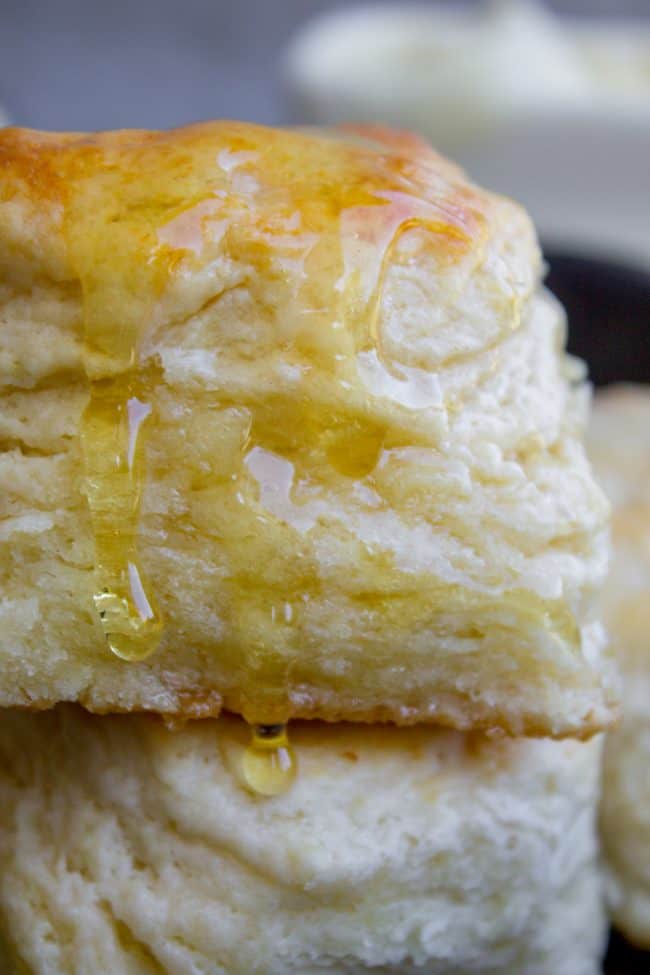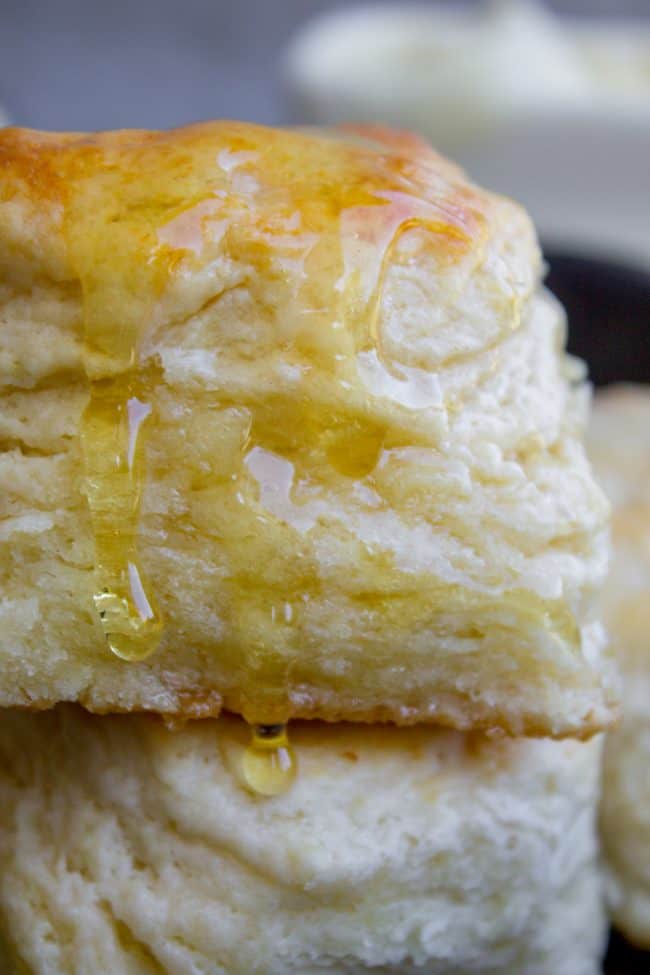 print
Did you make this recipe?
Leave a review »
How to Make Flaky Buttermilk Biscuits
9-10 biscuits
adjust servings
Who can resist a crispy-on-the-outside, tender-in-the-middle, mile-high flaky buttermilk biscuit? It's the perfect comfort food! Here's how to make them. It's not hard, just a few simple tricks!
Ingredients
3

cups flour, spooned and leveled

1

and 1/2 teaspoons kosher salt

2

teaspoons sugar

2

tablespoons + 1 teaspoon baking powder

3/4

cup butter (1 and 1/2 sticks), COLD or frozen

1

large egg

3/4

cup cold buttermilk

1

to 2 tablespoons ice water

1

tablespoon butter, softened (for greasing pan)

more buttermilk, for brushing

honey and butter, for serving, or this Cinnamon Honey Butter
Instructions
Preheat the oven to 425 degrees F.
In a large bowl combine flour, kosher salt, sugar, and baking powder.
Cut the butter into chunks. Or, use a cheese grater to grate the butter. It's kind of fun!
Use a pastry cutter to cut the butter into the flour. You can also use a fork, a butter knife, or your hands to work the butter into the dough. It should be crumbly with pea-size chunks. Stick the bowl in the fridge if you have any delays.
In a small bowl combine the egg and buttermilk. Beat with a fork. Add ice and water to a small bowl, and set a tablespoon nearby so it's ready to go.
Add the buttermilk mixture to the flour mixture. Use a fork to hydrate the flour. Do NOT over work the dough.
Add ice water 1 tablespoon at a time. You don't need much, this is just to help the flour absorb into the wet ingredients.
Make as few strokes as possible to get your result: a very thick, slightly sticky dough. Switch to using flour-dusted hands for the last few kneads.
Turn the dough out onto a lightly floured work surface (a pastry cloth works great, if you have one.) Use your hands to pat the dough into a rectangle, then use a rolling pin to roll the dough into a roughly 12x8 inch rectangle. It doesn't have to be perfect.
Fold the short sides of the dough into the middle, like a business letter. See photos.
Turn the dough over (flouring your surface again if necessary) so that the seam of your business letter is down.
Use your hands or the rolling pin to flatten the dough. This is the last step before cutting. Don't roll it too thin! You want THICK biscuits. Think like at least an inch if not more. Flatten the dough enough to where you will be able to cut at least 6-8 biscuits on the first go.
Use a 3-inch biscuit cutter (<these are the ones I wish I had!) to cut the dough. Do NOT twist the cutter. Firmly push it straight down, then pull up. Use your fingers to gently loosen the dough from the cutter.
Continue with the rest of the dough until there are only scraps. Gather the scraps in your hands, gently press them together, then roll out again, remembering to keep the dough thick. Continue until the dough is gone.
Prepare a 12-inch cast iron skillet* with 1 tablespoon softened butter (or melted.) Make sure to grease the sides.
Place the biscuits in the pan. They should be touching each other, as this helps them rise in the oven.
At this point, if you have time and space, I highly recommend freezing or at least refrigerating the pan of biscuit dough for 15-20 minutes. The butter in the dough has warmed up from your hands, and you want it hitting the oven as cold as possible to achieve Ultimate Flakiness Levels.**
Just before you put it in the oven, brush the top of each biscuit with buttermilk. This helps it to get that pretty brown topping.
Bake at 425 for 15-20 minutes, or until the tops are golden. If the tops are brown but you suspect they are not done, lift the edge of one biscuit to check the bottom. They are done when the bottoms are brown.
If desired, brush the biscuits with melted butter. Or you could just eat them immediately, serving with soft butter, honey, jam, and/or this Cinnamon Honey Butter (<< I'm telling you guys, this stuff is legendary.)
by The Food Charlatan

If you make this recipe,
share it on Instagram
 using the hashtag
#TheFoodCharlatan
so I can see it!
Other recipes you might like to try!
You MUST try these biscuits with Cinnamon Honey Butter!!! I'm telling you, heaven.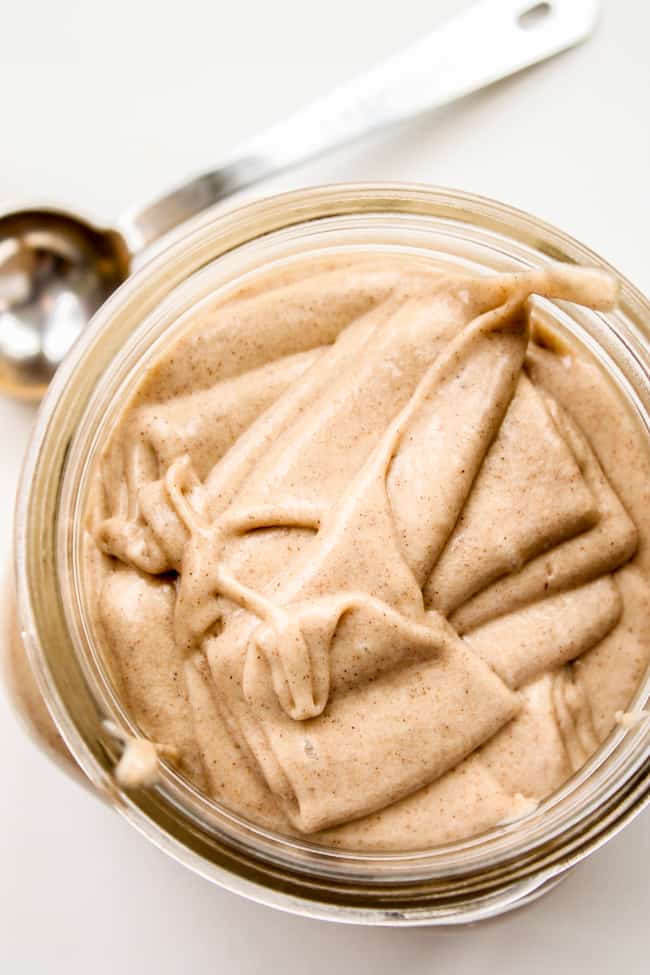 Aunt Shirley's Famous Dinner Rolls << these are my favorite! My Aunt Shirley really does make the best rolls!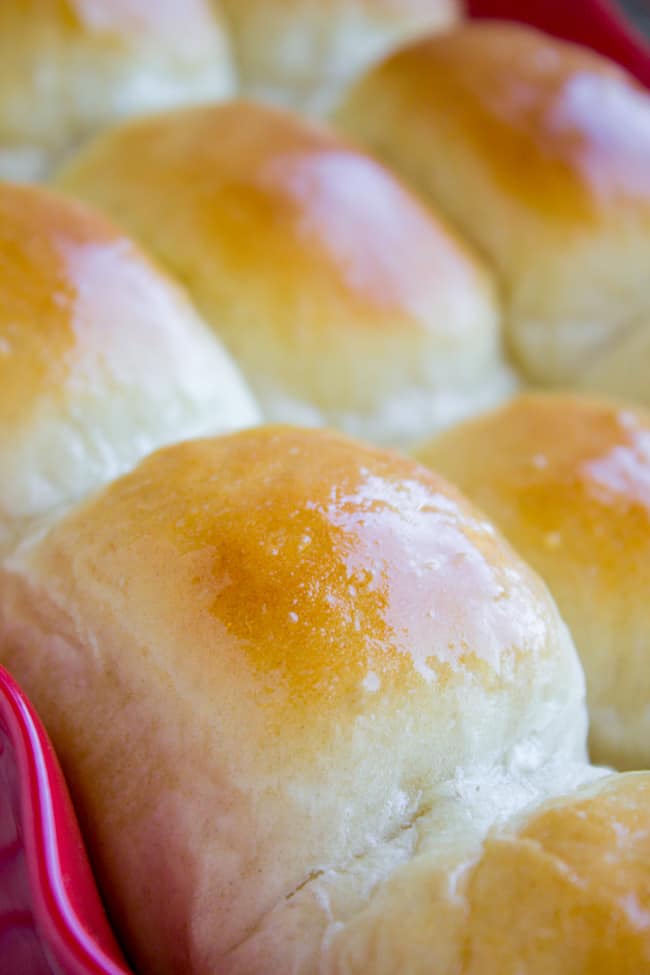 7Up Biscuits << sounds weird, but how can you argue with a 4 ingredient recipe? They are so good.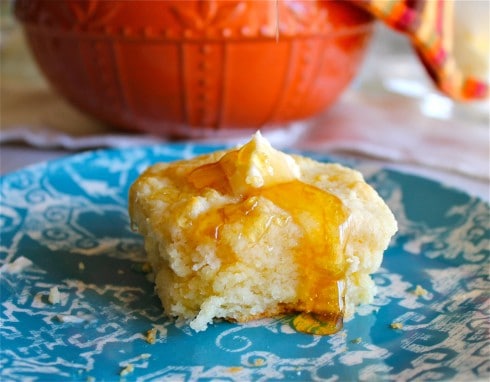 Samoan Coconut Rolls (Pani Popo)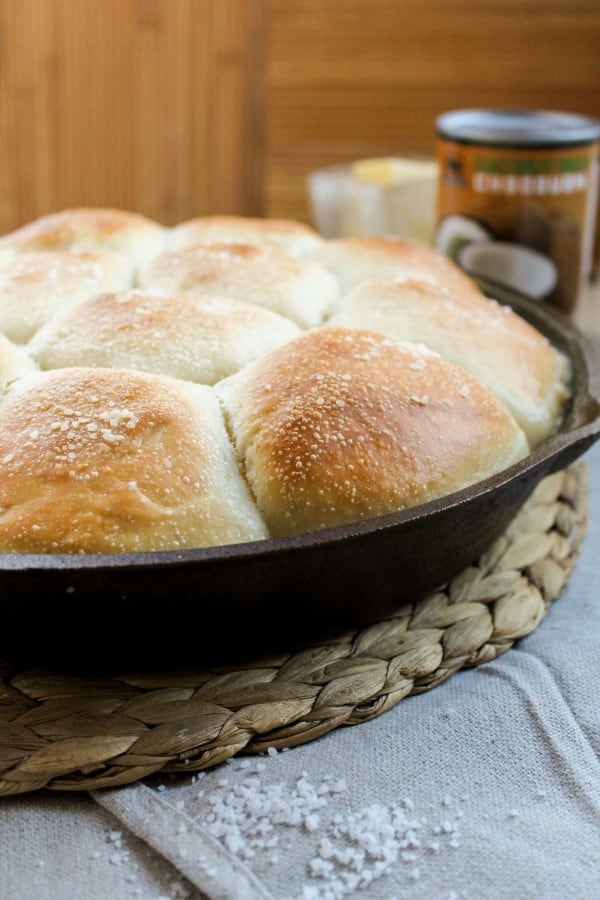 You could use this biscuit dough recipe to make a KILLER Biscuits and Gravy Casserole. YUM.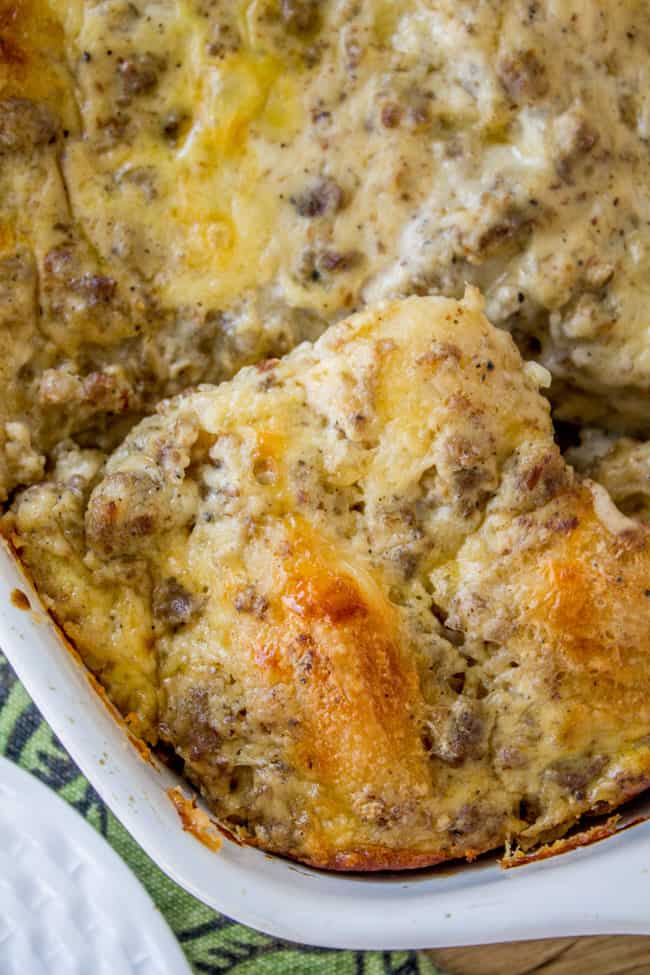 UPDATE! Here's the Chicken Pot Pie with Biscuit Topping I mentioned!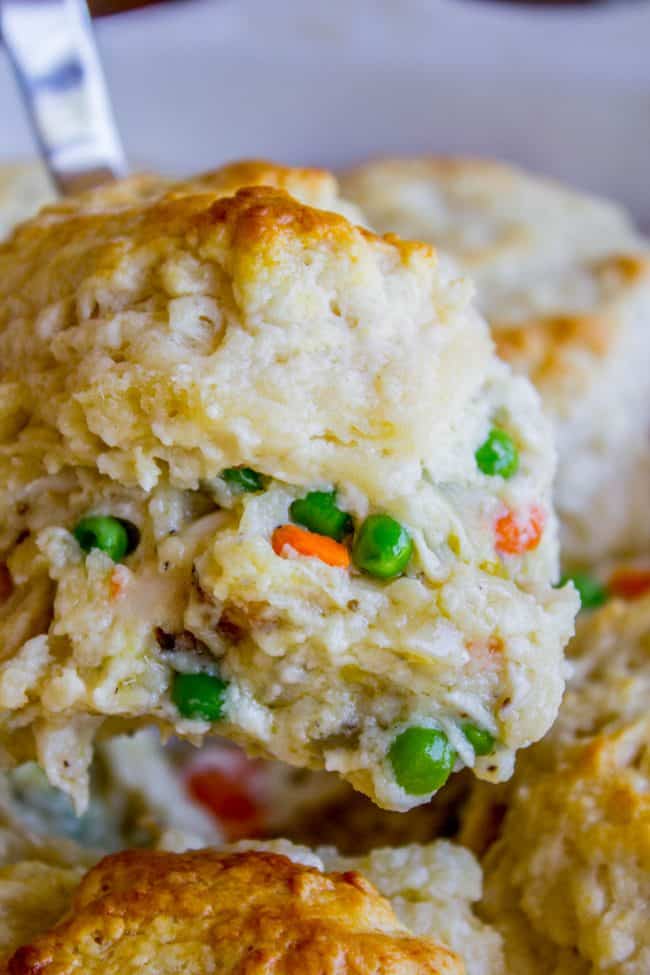 More biscuit recipes from food blogger friends!
Quick and Easy Sweet Potato Biscuits from Bless this Mess
Savory Garlic and Thyme Buttermilk Biscuits from Foodness Gracious
Cheddar Scallion Biscuits from Fifteen Spatulas
We are a participant in the Amazon Services LLC Associates Program, an affiliate advertising program designed to provide a means for us to earn fees by linking to Amazon.com and affiliated sites.