The Best Peanut Butter Cookies
My sister in law Jessie got her mission call in the mail last night.  She just finished up her papers last week, so she wasn't expecting the letter to come anytime soon.  She didn't even bother checking the mail, so when her roommate brought it in at 8pm she was shocked.  She called us and her sisters and we decided to go over and be with her when she opened it.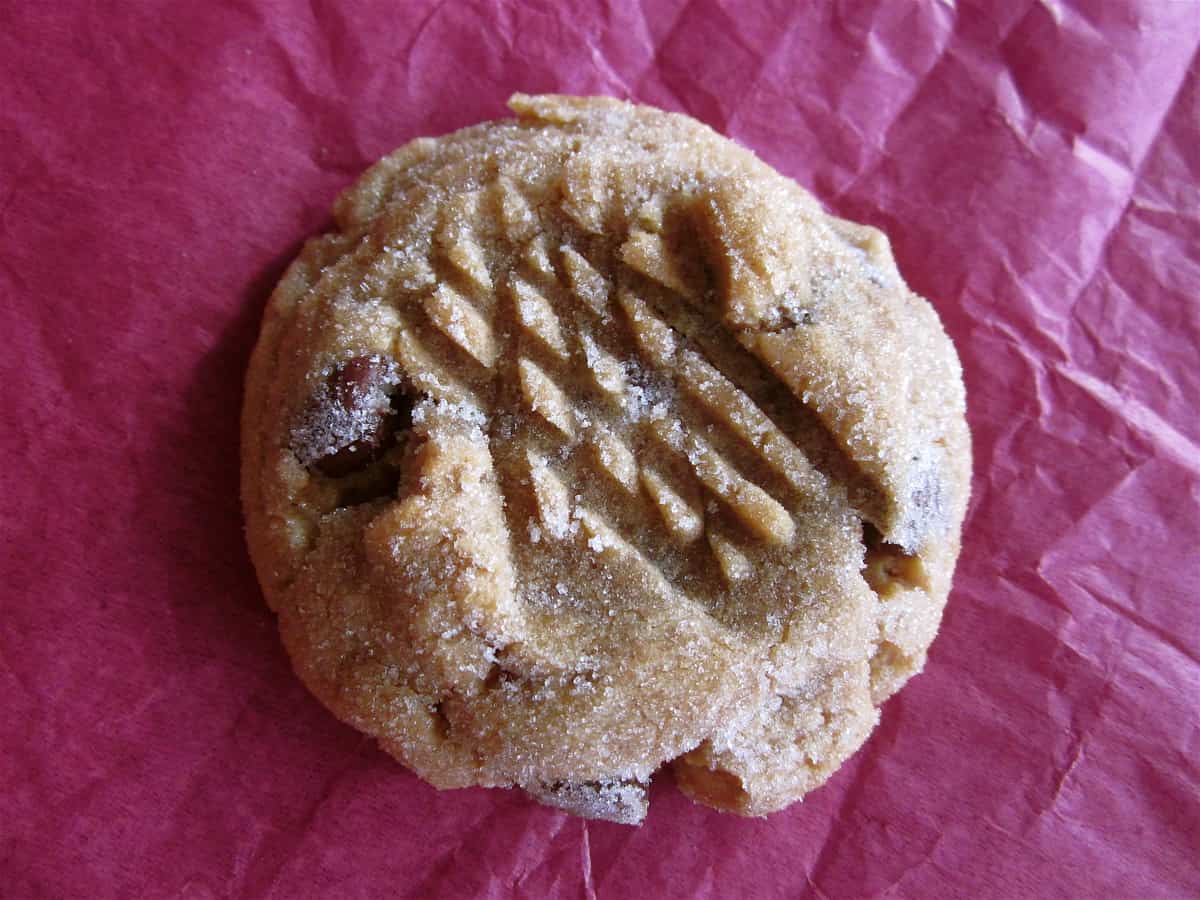 Eric was already in Provo with a friend, and since we are a one car family, his other sister Reesy said she would pick me up on the way and we would all meet at Jessie's apartment.  I had been there before, to pick her up or drop her off, but I'd never been in her actual apartment.  She sent me a text saying it was apartment number 17.
I decided to bring Charlotte's car seat up to the room; it was really cold and I thought she would be warmer that way.  This used to be a good idea when Charlotte weighed 10 pounds.  But now that she is getting chunkier, it's really not practical.
Especially when you can't find apartment number 17.  I had seen Jessie go in on one side of the apartments to get home, so naturally we started there. We walked up 3 flights of stairs.  No 17.  We walked down 3 flights to get to the stairs in the other building.  We walked up 1..2..3 flights of stairs.  Finally!  Number 17.
By this time I am panting from walking as fast as I can (several people had already called to see why we were taking so long) up and down the stairs carrying an awkward 30 pound car seat.  So when I got to apartment 17 you can bet I pushed that doorbell about 8 times in a row.  Everyone is just sitting on the other side of the door waiting for us, right?  10 seconds go by.  20.  30.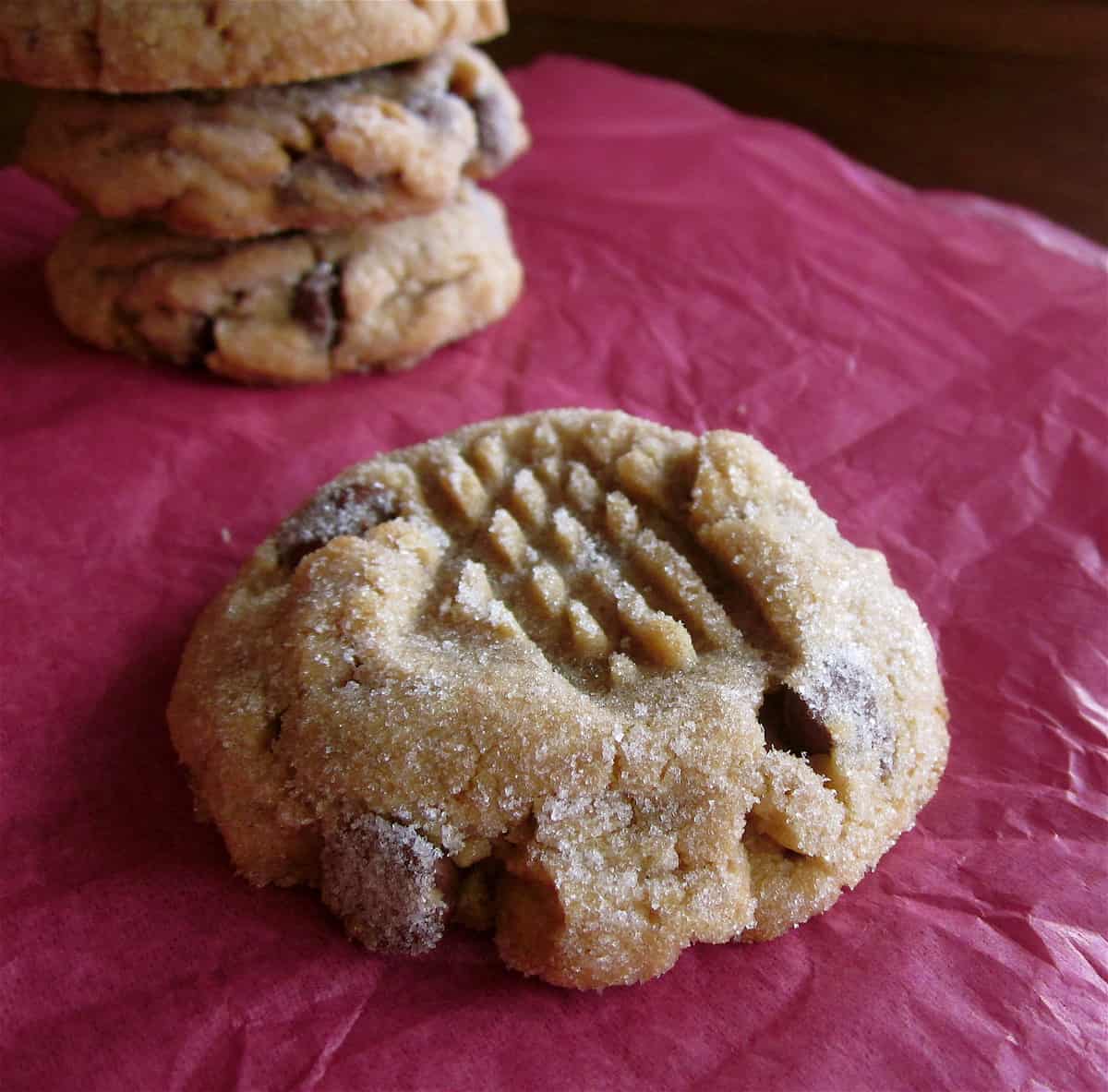 A guy answers the door, his apartment dark behind him, to me laughing probably somewhat maniacally, carrying a huge car seat, and Reesy holding Charlotte's bottle which she had dropped.  This is obviously not Jessie's apartment.  I start calling her while the poor helpful guy tries to look her up in his ward directory.  Reesy takes the call since I am laughing too hard while trying to explain to this guy what's going on, and she finds out that Jessie lives in apartment number 2. The second apartment we passed in the first building.
I suppose I can forgive Jessie.  She was probably a little distracted, after all.  I should actually thank her, since I don't work out enough anyway.  Oh, and the call?  Guatemala City Central!!
I am posting these cookies today in honor of Jessie and her forgetfulness her mission call, since she is the one who introduced them to me.  These are the best peanut butter cookies I have ever eaten, hands down.  I think I've already made them 3 times.
The Best Peanut Butter Cookies
Source: Baking Blonde
1 cup + 2 tablespoons peanut butter
1/2 cup butter, softened
1/4 cup white sugar
3/4 cup packed brown sugar
1 egg
2 tablespoons milk
1 teaspoon vanilla extract
1 1/3 cups all-purpose flour
3/4 teaspoon baking powder
1/4 teaspoon salt
1/2 cup peanut butter chips (I didn't have any so I doubled the chocolate…but it is really good with the PB chips.)
1/2 cup chocolate chips
3/4 cup sugar (for rolling dough balls, you may need more or less)
Preheat oven to 350. Line baking sheets with parchment paper. In a large mixing bowl, cream together the peanut butter, butter. Once combined beat in the white sugar, and brown sugar until well blended. Beat in the egg, milk, and vanilla.
In a large bowl whisk together the flour, baking powder, and salt. Gently add to creamed mixture and mix until almost combined. Fold in chocolate and peanut butter chips. Chill dough for at least 15 minutes. (I stuck mine in the freezer)
Roll tablespoonfuls of dough into balls. Gently roll the dough balls in sugar and place dough balls on parchment lined baking sheets. Carefully press each ball with fork tines to create a criss-cross pattern. Bake for 8 to 10 minutes in the preheated oven, or until edges are lightly browned. Remove from oven and cool on baking sheets for 5-10 minutes until sturdy enough to be transferred to a wire rack to cool completely. Keep extra dough chilled while other cookies are baking. These are delicate cookies but so moist!
We are a participant in the Amazon Services LLC Associates Program, an affiliate advertising program designed to provide a means for us to earn fees by linking to Amazon.com and affiliated sites.