There are regular ol' bran muffins…and then there are Upside Down Bran Muffins with Buttery Molasses Glaze and Toasty Pecans to Boot, which is probably what I should have named them. These barely qualify as muffins they are so good, guys. You will never be satisfied with whatever bran muffin you used to eat.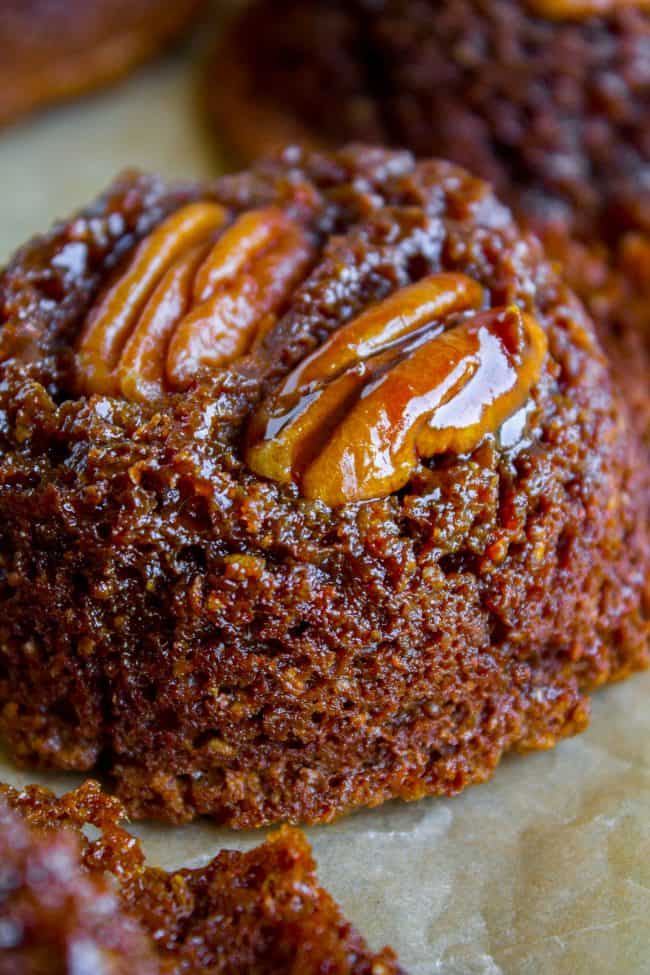 My sister Laura told me yesterday that they always tell their kids that Labor Day weekend is to celebrate work, so they have to do lots of it. (Then she followed up with "Our kids will probably need therapy someday.")
I'm just bummed I didn't think of this idea sooner, because it's GENIUS. I'll even pay for the therapy.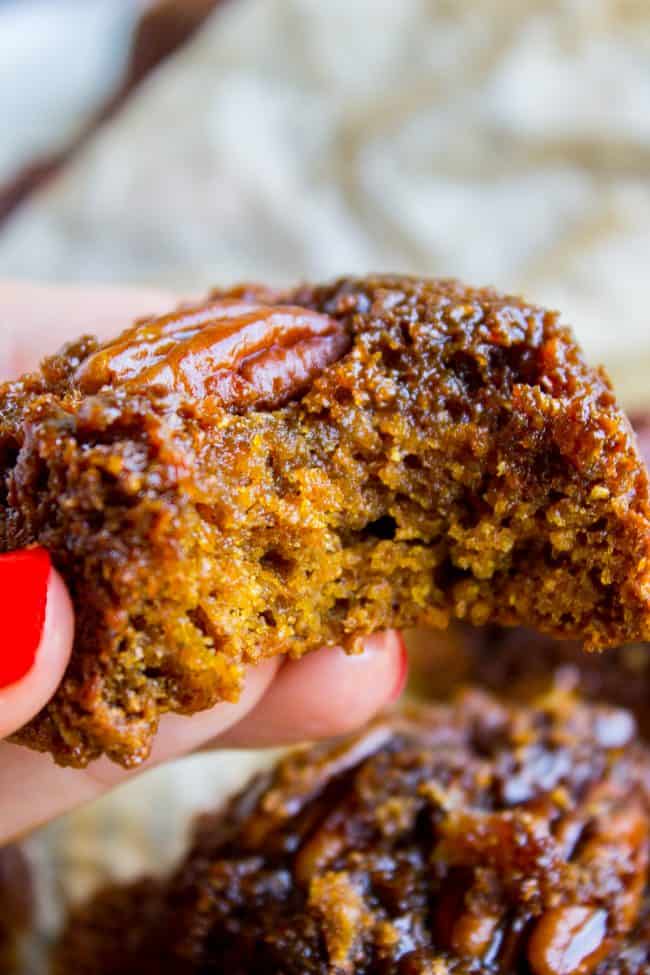 Eric spent the day doing yard work (and didn't cut any power cords! It's a miracle!) and I made and photographed some homemade Hostess Cupcakes that are coming your way really soon. (Be excited about this.)
And the kids just played. A part of me wishes I had put them to work, (to quote Calvin's dad, "It builds character!") and then a part of me just loves hearing them in the background, building forts and being kids together. (This is the nostalgic part of me. The real reason is because making your kids do chores is way more effort than doing chores, can I get an amen. Major props, Laura.)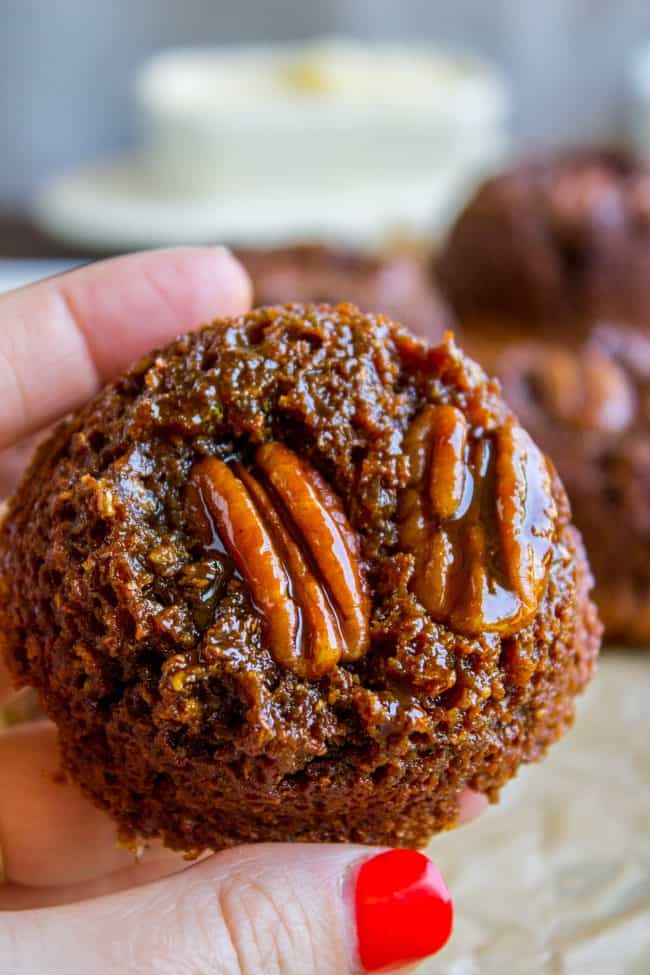 We had a new friend of a friend over for Taco Tuesday last week, and I offered him a Bran Muffin. I warmed it in the microwave and handed him a fork, because the glaze is pretty sticky. When he finished eating, he looked up and said, what did you call what I just ate? I said it was a bran muffin, and he said, "I don't think that qualifies as a bran muffin."
And now I'm sitting here editing these photos, while baby Valentine keeps pointing at the screen saying "Cake. CAKE!" So maybe I need some lessons on how to make actual healthy bran muffins. (More on that below)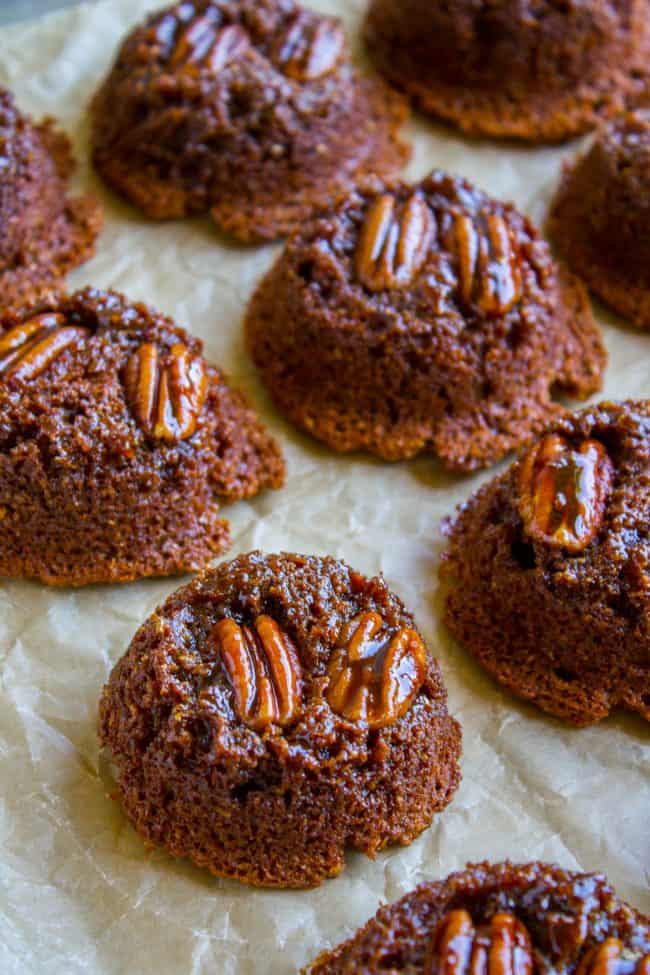 How to make Bran Muffins
You start by making the glaze: brown sugar, molasses, and melted butter. Stir it together and then get this: use a pastry brush to paint it all directly into a muffin tin. I'd never heard of this method for muffins before but I'M OBSESSED. I can't wait to test it with other kinds of muffins. The next one I try will be a blueberry muffins with lemony glaze painted on the pan, wouldn't that be amazing??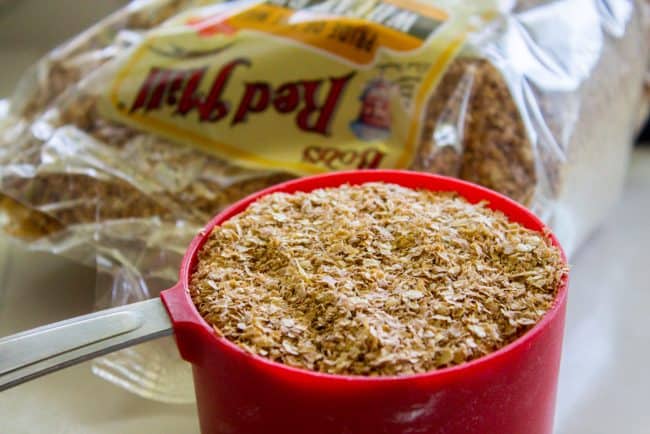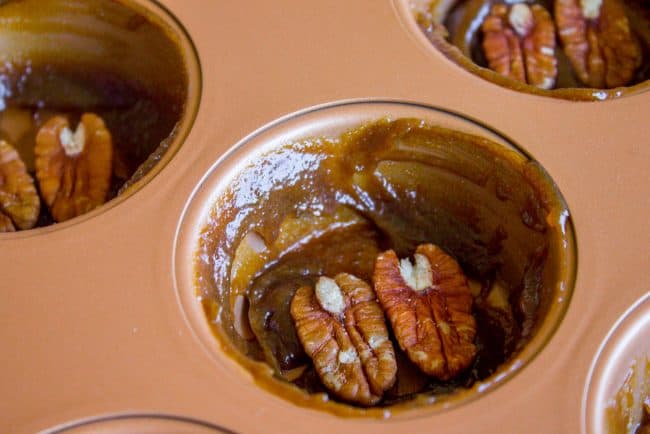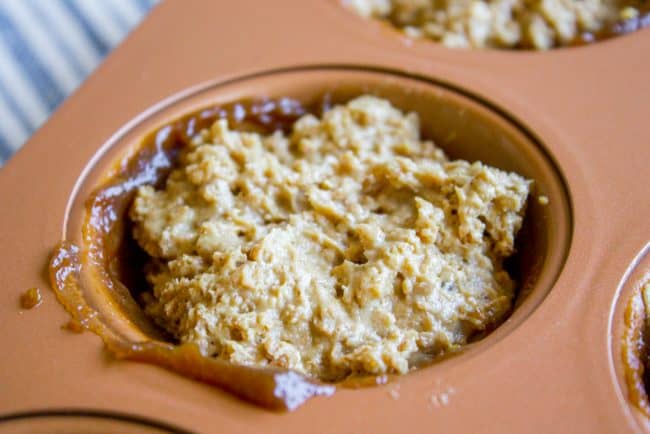 As the muffins cook, the glaze in the tins completely melds into the bottom and edges of the muffin. There is nothing left in the pan when you turn the muffins out, just a little grease. I was worried about it being a sticky mess, but it was easier to clean the pan than after baking regular muffins.
You know how the muffin top is usually the best part of a muffin? (I mean there was an entire Seinfeld episode about it!) Not so on these muffins. You get the muffin top, PLUS glazed bottom deliciousness.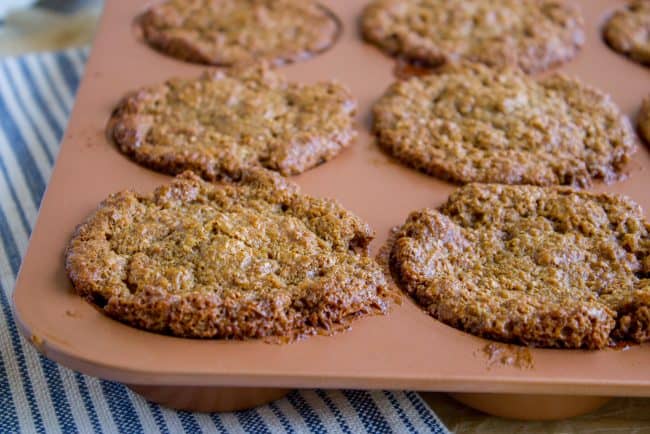 Don't be alarmed when you notice these muffins barely rising above the edge of the tin. It's because of the glaze on the edge of the pan. If you baked these without the glaze (I tried it) they puff up just fine. But a flat top works out nicely because you're serving the muffins upside down anyway.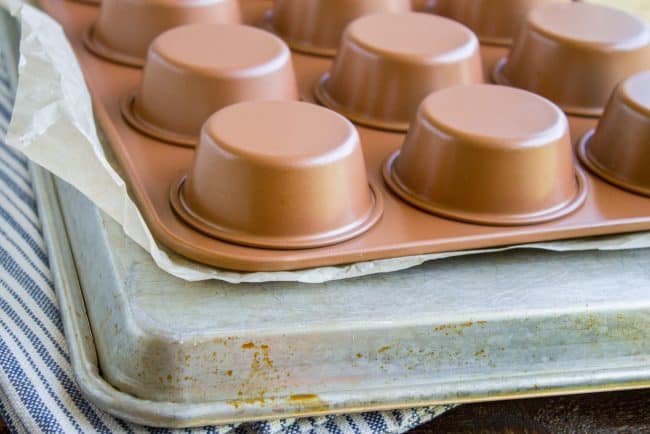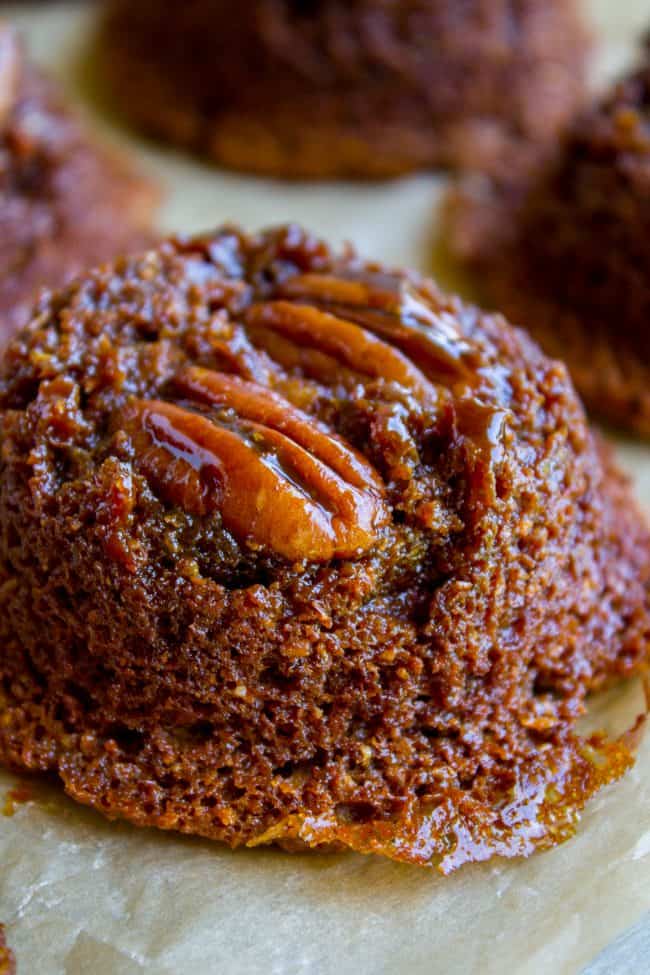 I included this picture so that you could see the crispity edge of the muffin batter that spills over the top of the tin. Normally this would be a sign that you over filled your tin, but for this recipe it's just right. Because who doesn't want that golden deliciousness! Those were my favorite bites.
If you wanted to healthify these muffins, here's how to do it: cut the sugar and molasses in the batter down to 1/4 cup each, and skip the glaze altogether. Top each muffin with a pecan before baking. They will still be really delicious bran muffins, but not over the top. Just promise me you won't skip the sour cream in the batter. It's what makes these muffins so moist and tender!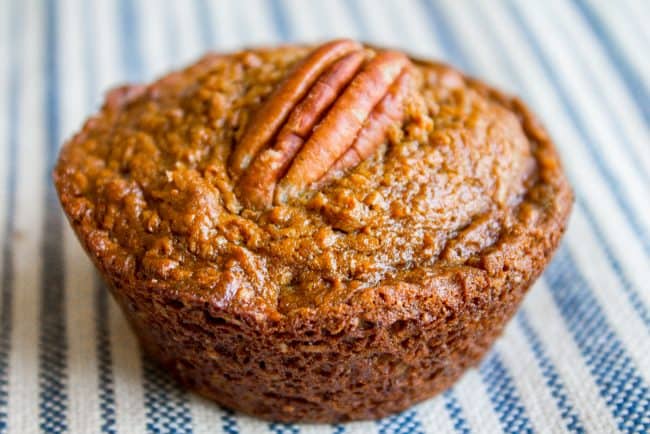 I'm dreaming of topping these muffins with Cinnamon Honey Butter. So much for making these healthier!
Come back later this week for a 30 minute chicken dinner, Indian style. I think you're going to love it!
Facebook | Pinterest | Instagram
One year ago: Pumpkin Butterscotch Molten Lava Cakes
Four years ago: Goat Cheese Steak with Balsamic Glaze
Six years ago: My Favorite French Bread (I love this recipe if you want a double rise. If you are in a hurry, try this One Hour French Bread)

Bran Muffins with Molasses Glaze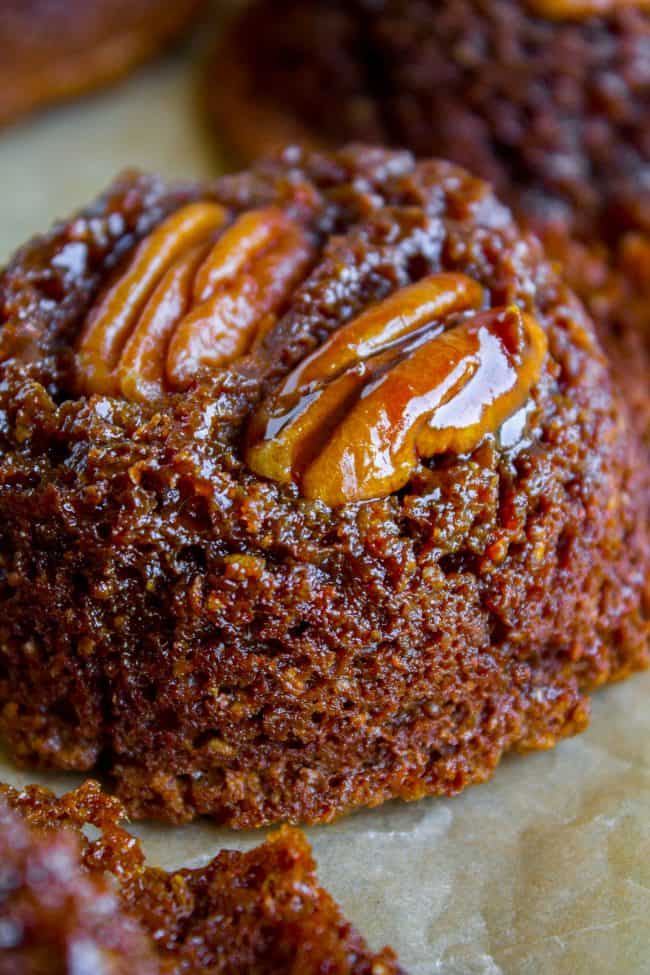 There are regular ol' bran muffins...and then there are Upside Down Bran Muffins with Buttery Molasses Glaze and Toasty Pecans to Boot, which is probably what I should have named them. These barely qualify as muffins they are so good, guys. You will never be satisfied with whatever bran muffin you used to eat.

Ingredients
For the muffins
1/2

cup

butter

,

softened (1 stick)

1/3

cup

brown sugar

1/3

cup

molasses

1

teaspoon

vanilla

1

egg

1

cup

sour cream

1

cup

wheat bran

1

cup

all purpose flour

1

teaspoon

baking soda

1/2

teaspoon

baking powder

1/2

teaspoon

salt

1/2

teaspoon

cinnamon
For the glaze
5

tablespoons

butter

,

melted

2

tablespoons

molasses

1/4

cup

brown sugar

28-30

pecan halfs
Instructions
Preheat your oven to 400 degrees F.

In a large bowl or stand mixer, beat softened butter until smooth and creamy.

Add 1/3 cup brown sugar and 1/3 cup molasses. Beat well.

Add vanilla and egg and beat, remembering to scrape the sides and bottom of the bowl.

Add the sour cream and mix it all together.

Add the wheat bran and flour but don't stir. Make a well in the flour and add the baking soda, baking powder, salt and cinnamon. Stir it into the flour a bit with your teaspoon.

Beat the dry ingredients into the batter until just BARELY combined. Make sure there are no parts that are too dry or liquidy, be sure to scrape the edge and bottom of the bowl, and then stop. Over mixing the batter makes for tough grouchy muffins. Set the batter aside.

In a small bowl, melt 5 tablespoons of butter. Add 2 tablespoons of molasses and 1/4 cup brown sugar. Stir it until it's combined.

Use a tablespoon to divide the batter into your muffin tin.*

Use a pastry brush to spread the glaze all over the bottom and sides of each muffin tin.

Place two pecans snugly next to each other, flat side up, in the bottom center of each muffin tin that has glaze.

Divide the batter between the muffin tins. See photos for how full I made mine. About 3/4 of the way full.

Bake at 400 for 10 minutes.

After 10 minutes, WITHOUT opening the oven, decrease the temperature to 350.

Bake at 350 for another 5-10 minutes. The muffins are done with they are not shiny on top and a toothpick comes out of the center without any batter on it.

Let the muffins rest in the pan for about 5 minutes. Don't go longer than that, otherwise the sticky glaze will start to set and it will be tough to get them out.

Place a sheet pan or large tray over the muffin pan. Use hot pads and flip the pan over so the muffins are released upside down onto the pan or tray.

Eat hot! These are really good even on day 2. Store them covered on the counter.

Muffins are great for freezing. Seal in a ziplock bag and they will keep for a few months. Let thaw in the sealed bag on the counter, then heat up for 10-20 seconds each in the microwave.
Notes
*The recipe makes about 14-15 muffins, depending on how deep your muffin tin is. I used two muffin tins, with only 2 muffins in the second pan. Don't hate me. I know that's annoying. I couldn't figure out how to decrease the recipe without reducing the sugar or sour cream, and that was a compromise I just wasn't willing to make. Also, full disclosure, I only added the glaze to the first pan of 12 muffins. It was a little less than 1 tablespoon per muffin. Be sure to butter the tin well if you are omitting glaze on any of the muffins.
You can reduce the amount of sugar in these bran muffins if you're into being healthy. Add 1/4 cup brown sugar and 1/4 cup molasses to the batter. You can skip the glaze altogether; be sure to grease the muffin tin well. (If you skip the glaze I recommend placing 1 or 2 pecans on top of the batter, instead of the bottom.)
This recipe is based off of my best friend's mom's recipe! Thanks Anne! I got the idea for the glaze on the bottom from some knock off Mimi's Cafe Muffins I saw on Lou Lou Girls.
Nutrition
Serving:
1
muffin
|
Calories:
293
kcal
|
Carbohydrates:
28
g
|
Protein:
3
g
|
Fat:
20
g
|
Saturated Fat:
9
g
|
Polyunsaturated Fat:
2
g
|
Monounsaturated Fat:
7
g
|
Trans Fat:
1
g
|
Cholesterol:
48
mg
|
Sodium:
294
mg
|
Potassium:
293
mg
|
Fiber:
3
g
|
Sugar:
18
g
|
Vitamin A:
452
IU
|
Vitamin C:
1
mg
|
Calcium:
72
mg
|
Iron:
2
mg
More muffins you are going to love!
Cinnamon Sugar Dipped Muffins (French Breakfast Puffs) << so easy!!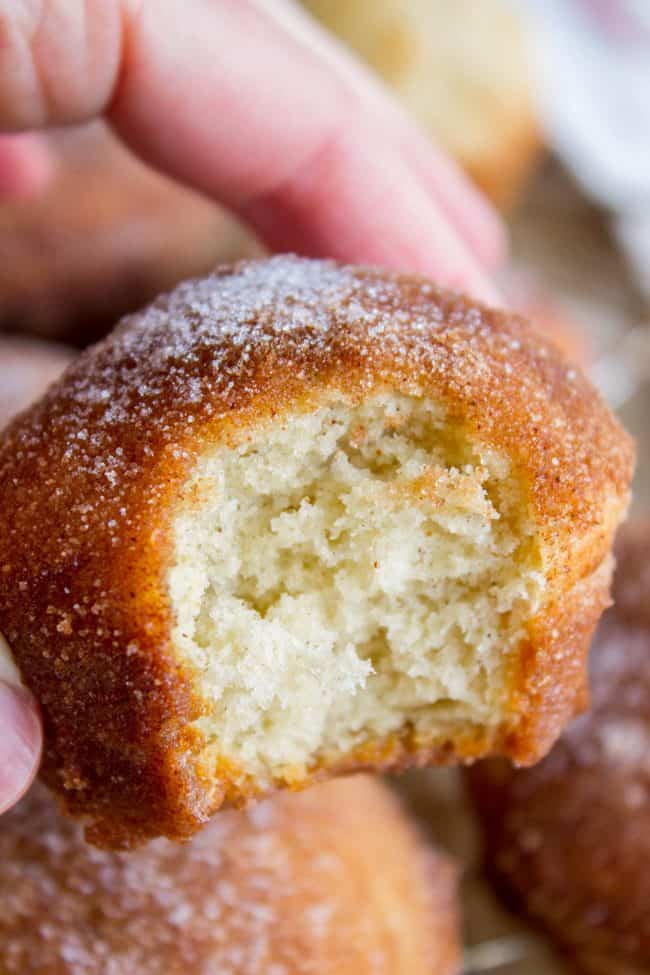 Blueberry Buttermilk Pancake Muffins with Maple Syrup < like pancakes, but no flipping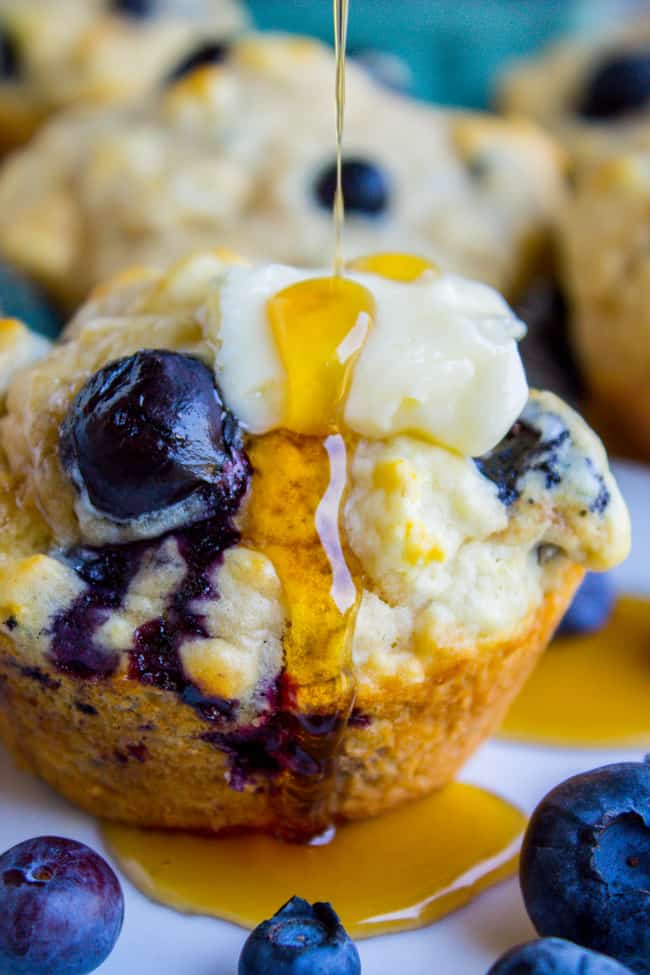 Raspberry Lemon Glaze Muffins << old favorite! These are so good!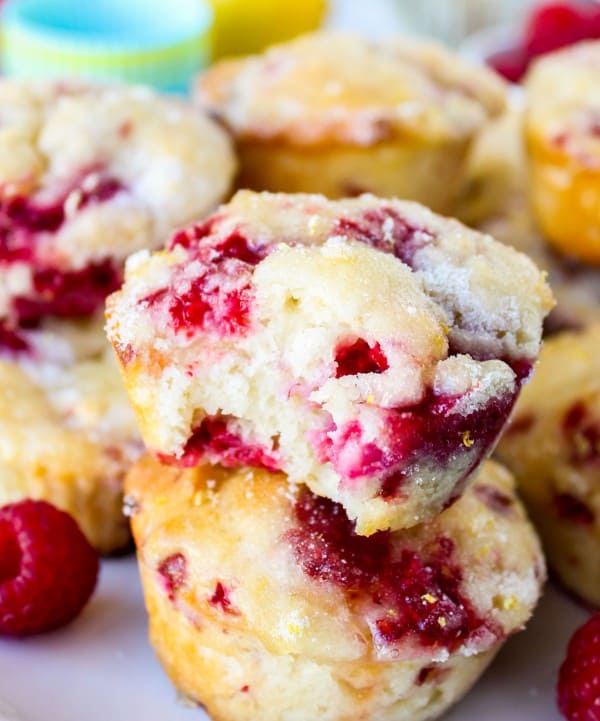 More muffin recipes from blog friends!
Chunky Monkey Banana Muffins from Barbara Bakes
Gingerbread Apple Muffins from Well Plated
Carrot Cake Muffins with Crumb Topping from Oh Sweet Basil