Goat Cheese Steak with Balsamic Glaze
This 4 ingredient steak recipe is perfect for grill nights. Bonus: the goat cheese and balsamic reduction make you feel super fancy. 
So my husband Eric is a major U2 fan. I wouldn't say he's the biggest fan in the world, but that's only because there are some real freaks out there. (For example, there is someone out there managing a database that records every "snippet" ever played during a live concert. A snippet is a song by someone else, like if they sing "Amazing Grace" as a lead into "Where the Streets Have No Name.")
Like, for real? How did your life regress to the point that you're the snippet database guy? Then I remember how much time I spend on Pinterest looking at food I'm never going to eat, and the world evens out just a little.
Anyway, Monday night we're hanging out with my extended family and the topic turned to the new iPhone 6 keynote that was going to happen the next day. At the mere mention of Apple Eric burst out, "There's going to be some big news from U2 soon!!" And we all laughed at him, shaking our heads, because what the heck does U2 have to do with Apple. Eric and his crazy U2 obsession.
He got his comeuppance the next day.
In case you haven't heard, Apple paid U2 to gift their new album to all (500 million) iTunes users.
I think Eric texted every single person on his contact list. "Have you listened to it yet??" Needless to say, we've been having a lot of U2 dance parties around here lately.
Do you remember that picture up there of the steak? Here's another one.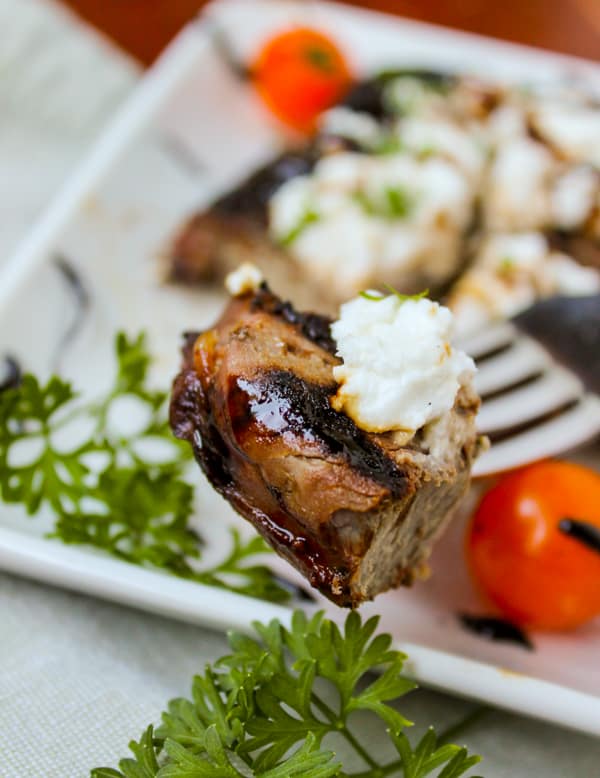 You know you want it. I'm guest posting today for my friend Rachel from Rachel Cooks (whose blog is fabulous, by the way!) so head on over to get the recipe for Goat Cheese Steak with Balsamic Glaze!
We are a participant in the Amazon Services LLC Associates Program, an affiliate advertising program designed to provide a means for us to earn fees by linking to Amazon.com and affiliated sites.