Ginger Sticky Toffee Pudding Cake is a classic English dessert! The chopped dates make it incredibly moist as is, but then we go and dump buttery caramel sauce all over the top of it while it's warm. It's ridiculous and you will love it!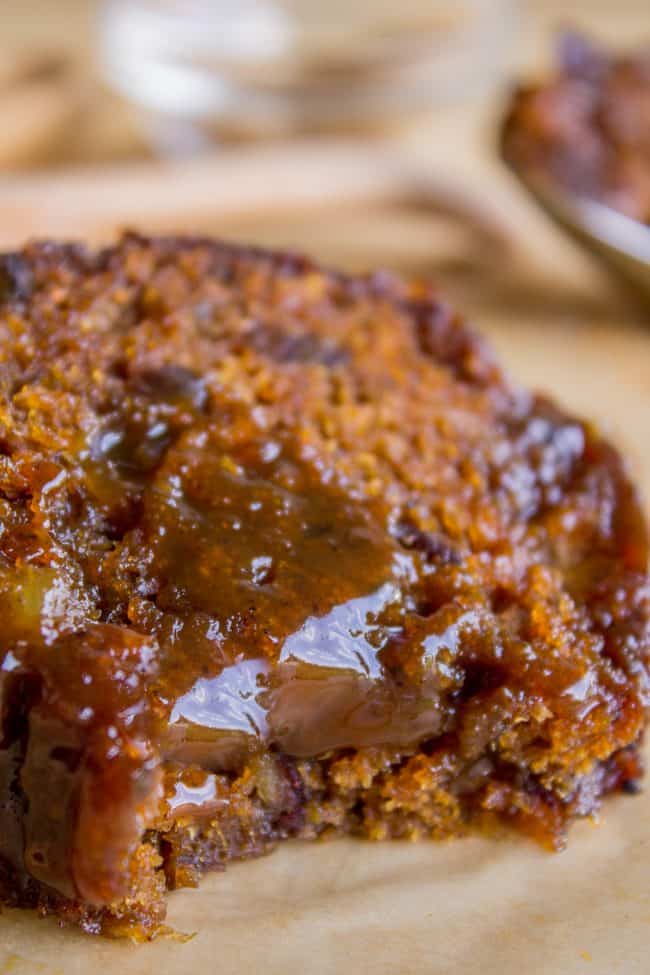 Happy blog birthday to me! Seven years ago today I published this recipe for Pumpkin Oatmeal White Chocolate Chip Cookies and didn't tell anyone about it. I mean, Eric knew of course (how could he miss me taking photos of cookies artfully styled on his dress shirts? My food prop selection was pretty low), but I was too embarrassed to tell anyone that I'd started a blog.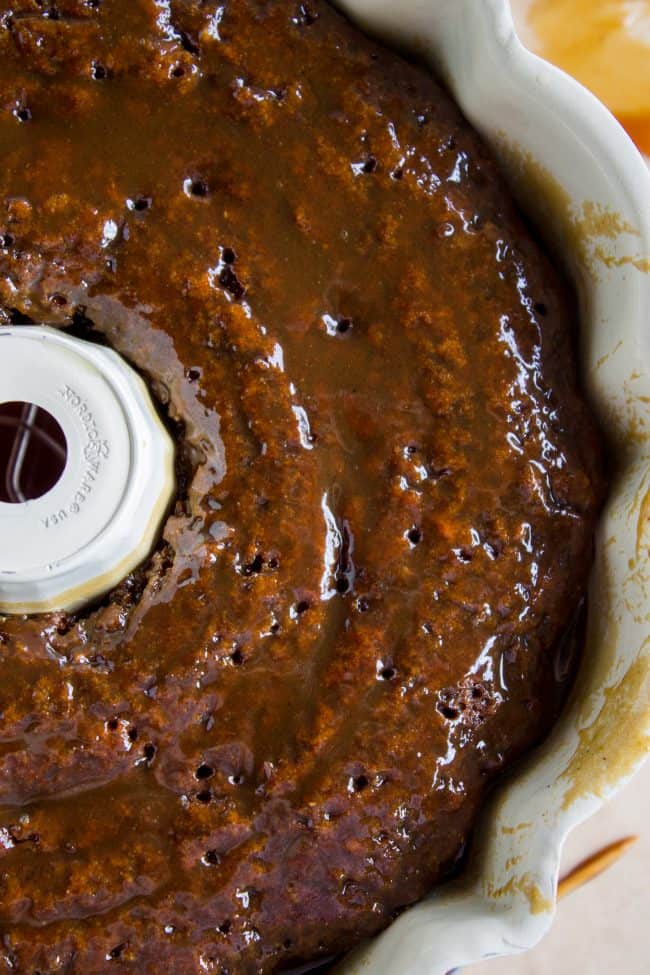 I mean, what if I didn't keep up on it? I didn't want anyone to see it until I knew I was going to follow through and keep posting, at least for a little while. I did email my family after a few weeks:
"So I started a food blog.  I realize that for some of you, having to hear me talk about the food I make AND look at crappy pictures of it is like a double whammy, so if you fall into that category stop reading now."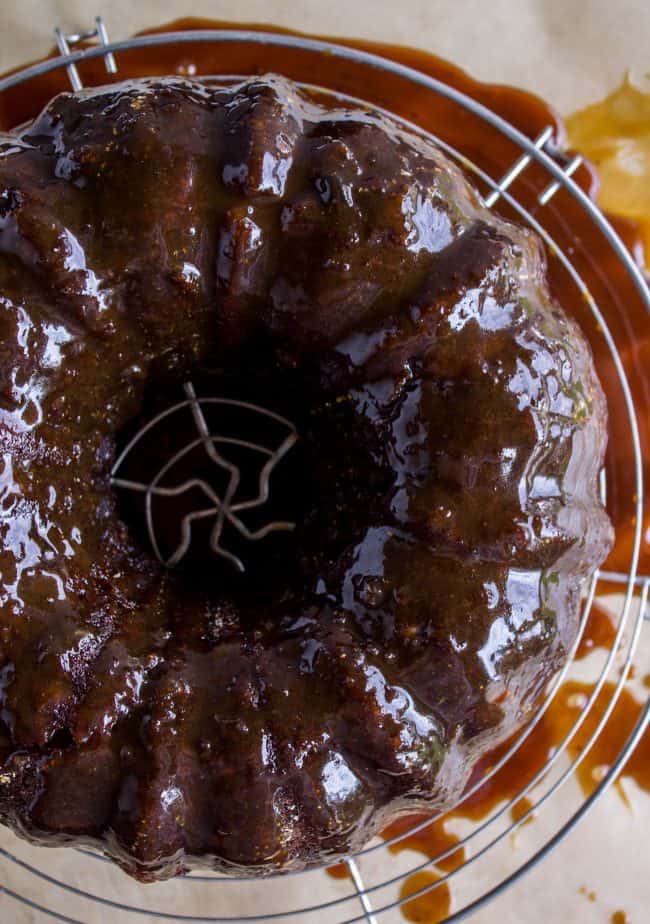 I remember feeling so pleased that day to have had 65 pages views, just my family clicking around on the 4 or 5 recipes I had up.
I thought I would get tired of blogging and quit after a while. I mean, I can't even tell you the number of journals that I have started and not finished in my life! I never, ever, ever in a million years would have imagined what a huge part of my life this blog (and now business) has become. It's kind of crazy.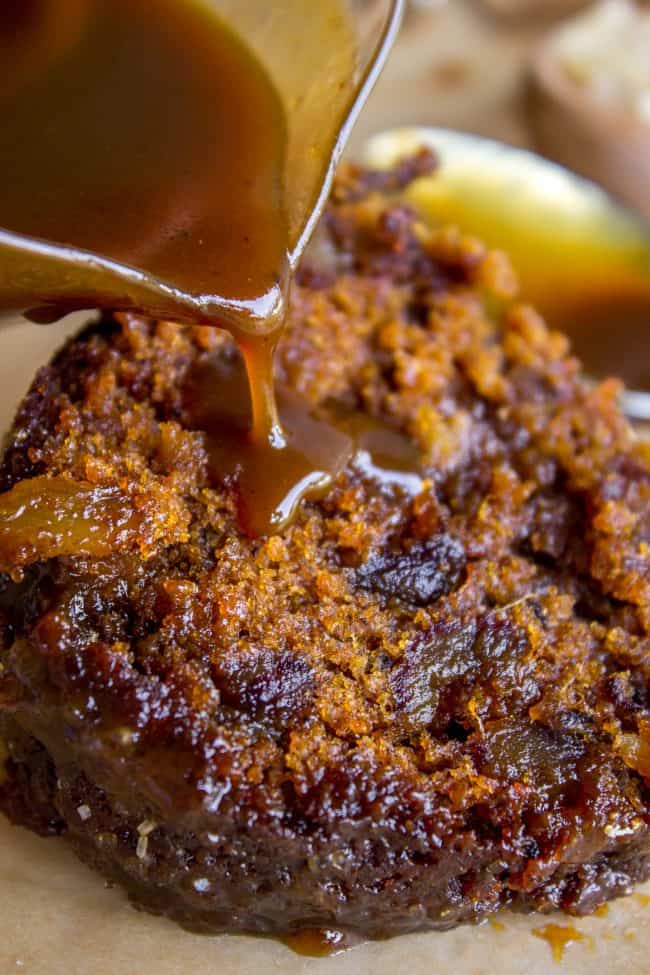 I remember about a year after I started, when my son Truman was born, my sister Nikki offered to take Charlotte (who was 2) off my hands, so that I could have a day at home, just me and my newborn. (Thanks Nikki!) Instead of catching up on extra sleep or cleaning my house (which is what I should have been doing) I was frantically working in the kitchen all day, trying to get ahead on shooting recipes for the blog.
A blog that hardly anyone read and that I made zero dollars from. (I just looked, I had 37,000 visitors on my blog in all of 2012. On a good day in 2018, I get that in one day.) It was weird how obsessed I was with it, considering that my only returns consisted of friends telling me they loved making one of my recipes, and the comments I got on posts. (Remember back when people used to comment on blogs? Oh how I miss it!)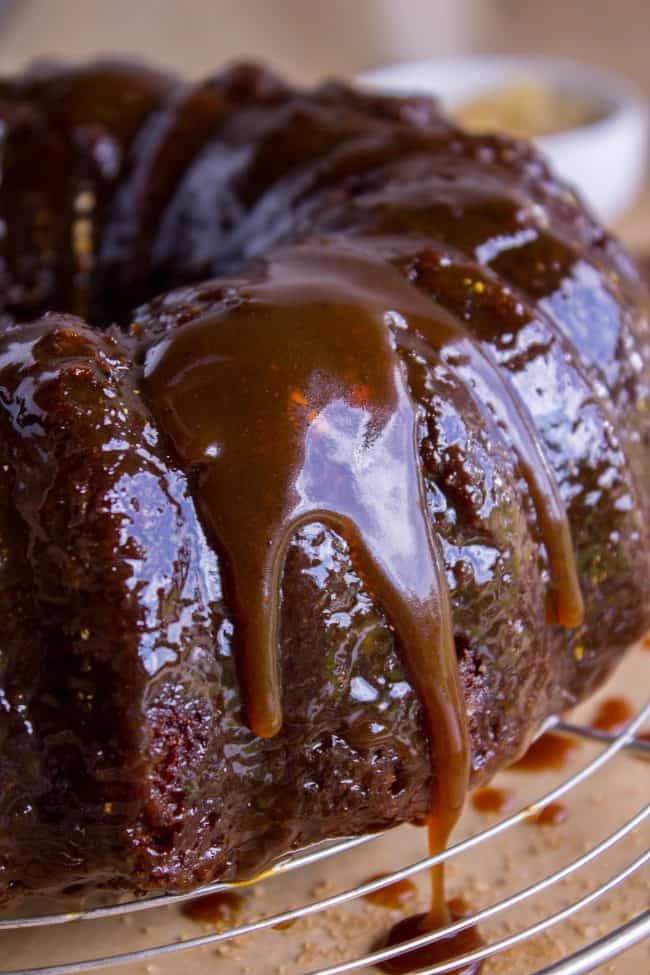 It's hard to imagine what the future looks like for food blogging. People keep saying blogging is dead, but I don't think it's going anytime soon. I'm certainly not planning on stopping! It is so strange though to think long term. Will I still have this blog 10 years from now? 30? 50?? Can you imagine me, little 80 year old Karen puttering around my kitchen and posting recipes?? I love sharing recipes so much (I truly do; I think that's the one commonality among bloggers who have kept going longer than a year) that I can't imagine stopping, even though who knows what the internet landscape is going to be like in 50 years? Will anyone still read blogs? Or will we all be too busy in our flying cars and jet packs?
The future is a bit overwhelming, and when I walk down that avenue in my mind, I usually end up in the kitchen. "Let's make English Sticky Toffee Pudding instead of thinking about how freaked out I will be if jet packs become a thing."
How to make Sticky Toffee Pudding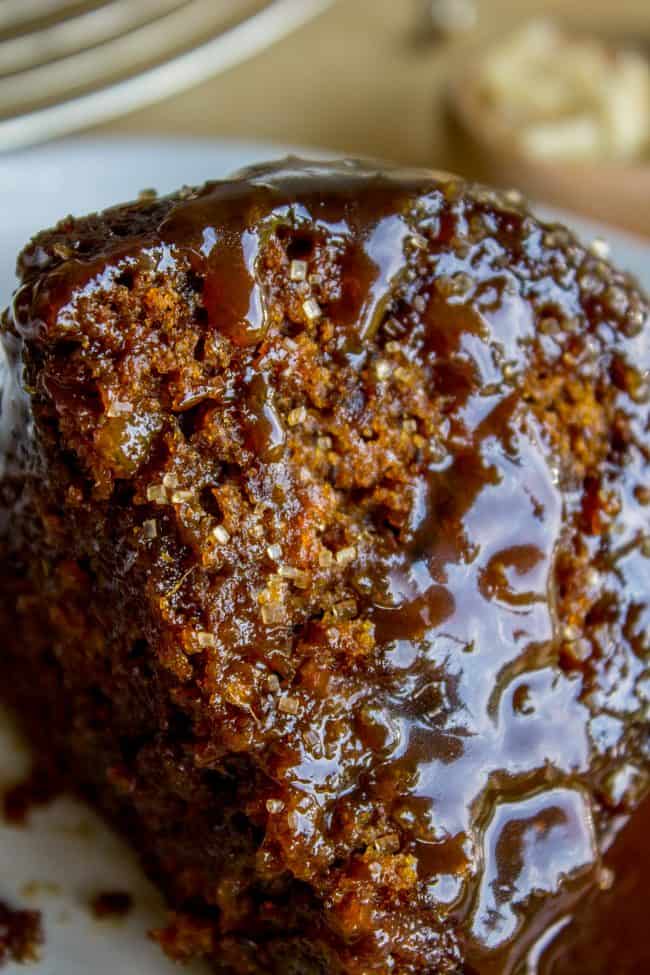 Technically today's recipe is a cake and not a traditional English pudding. I called it Sticky Toffee Pudding because that's the dessert you're going to end up with, even if the method is not traditional. (I looked up a few recipes, steaming a cake takes like 2-3 hours! No thank you!
In Eric's family, they make a dessert called Pangam Pudding every fall. It's an old recipe passed down from Grandma Prudy, Eric's great grandmother. It has stewed dates and molasses and a buttery caramel sauce to go with it. I never realized that the recipe was what most people call "Sticky Toffee Pudding." I have no idea why they called it Pangam Pudding, I think it was just a family name, because Google's got nothing for me. I made a few adjustment's to Prudy's Pangam Pudding to make it even more moist and delicious.

Soaking chopped dates in boiling water with a sprinkle of baking soda is the most distinguishing part of Sticky Toffee Pudding. After a few minutes, the mixture will become thick and viscous. Why the baking soda? I did all kinds of research on this. I saw one conjecture on an online forum that said the baking soda helps to soften the skins of the dates, making them break down in the hot water easier. It sounds like a plausible theory, but I really have no idea. Does anyone know the answer?? Nearly every recipe I saw called for baking soda on the dates.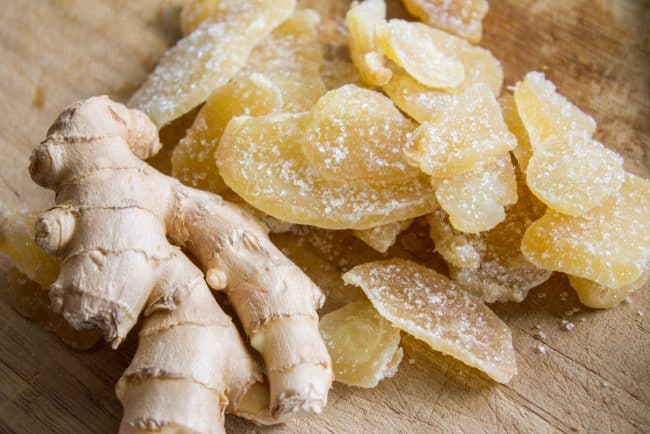 The cake has fresh ginger as well as crystallized ginger. It's pretty spicy! If that's not your thing, you can leave out or reduce the amount used.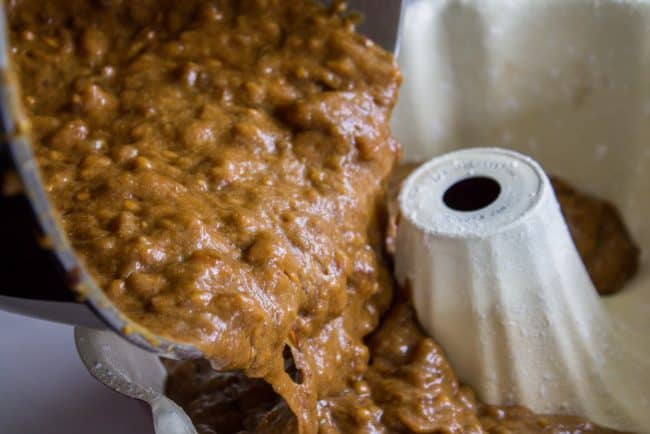 The batter is pretty thick.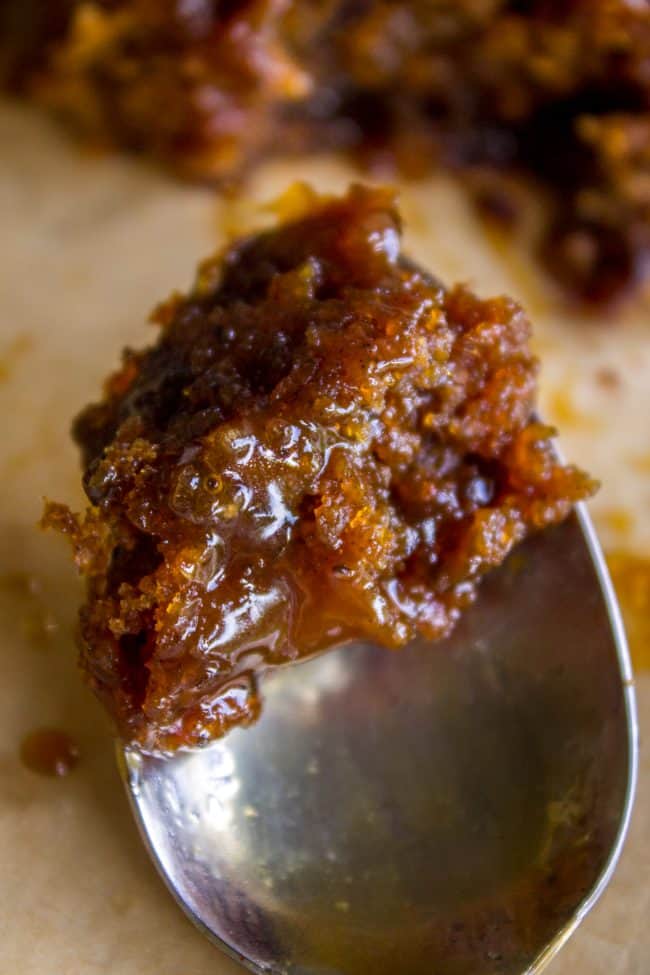 This cake is incredibly moist thanks to the caramel sauce. You soak the finished cake in the sauce (after poking holes in it), and pass the extra on the side for each serving. It's so good. I think the only way to make this cake better would be to add vanilla ice cream or chilled whipped cream! It would be perfect for a Halloween get together, or even to serve at Thanksgiving or Christmas!
Here's to blogging til I'm 80! Thanks for being here with me you guys!
Facebook | Pinterest | Instagram | Twitter
Here are links to all my anniversary (ish) posts, in case you want to take a walk down memory lane!
(2011) The first blog post on The Food Charlatan: Pumpkin Oatmeal White Chocolate Cookies
(2012) The Food Charlatan 1st Anniversary: Cake Mix Coffee Cake
(2013) The Food Charlatan 2nd Anniversary: Pumpkin Oatmeal White Chocolate Chip Cookies (I did a reshoot of my first recipe)
(2014) The Food Charlatan 3rd Anniversary: The Food Charlatan's New Blog Design
(2015) The Food Charlatan 4th Anniversary: The Best Chocolate Cake I've Ever Had
(2016) The Food Charlatan 5th Anniversary: Death by Chocolate Bundt Cake
(2017) The Food Charlatan 6th Anniversary: Upside Down Almond Crunch Cupcakes

Ginger Sticky Toffee Pudding Cake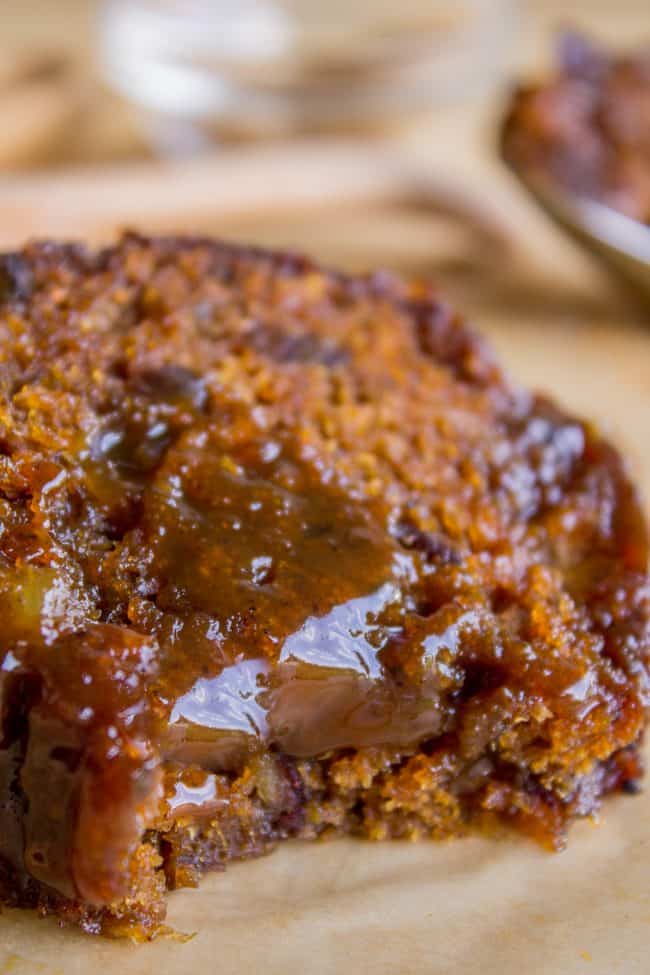 Ginger Sticky Toffee Pudding Cake is a classic English dessert! The chopped dates make it incredibly moist already, but then we go and dump buttery caramel sauce all over the top of it while it's warm. It's ridiculous and you will love it!

Ingredients
For the cake
1

cup

boiling water

10

ounces

dates

,

chopped well (about 23 dates)

1

teaspoon

baking soda

1/2

cup

salted butter

,

melted (1 stick)

1/2

cup

brown sugar

1/2

cup

molasses

1

teaspoon

fresh ginger*

,

minced

3

large

eggs

2

cups

all purpose flour

,

spooned and leveled

2

teaspoons

baking powder

1/2

teaspoon

salt

1/2

cup

crystallized ginger*

,

chopped well

raw sugar

,

for presentation
For the toffee sauce
1

cup

butter

,

(2 sticks)

1

cup

brown sugar

,

packed

1/2

cup

molasses

1

cup

cream

1

teaspoon

salt

1

teaspoon

nutmeg

,

optional

raw sugar

,

demerara sugar, to garnish, optional
Instructions
To begin, boil some water on the stove while you chop your dates.

Add the chopped dates to a medium bowl and sprinkle with 1 teaspoon baking soda. Pour 1 cup of boiling water over the top of your dates and stir it all together. Set aside to stew.

Preheat your oven to 350 degrees F. Grease a

9-cup bundt pan

very well; butter your fingers and rub it down, making sure to get in all the crevices. Or use a good can of nonstick spray. Be generous.

Add a tablespoon or so of flour to the greased bundt pan. Tilt the pan and shake over the sink until the entire inside of the pan is coated. Set aside.

In a large microwave bowl, 1/2 cup melt butter. (Or melt in a small bowl and transfer to your stand mixer; that's what I did.)

Beat in 1/2 cup brown sugar, 1/2 cup molasses, and 1 teaspoon fresh ginger.*

Add the 3 eggs one at a time, beating well after each egg.

Add 2 cups of flour, but do not mix it in. Use a small spoon to stir the baking powder and salt into the flour. Then beat into the batter until barely combined, scraping the sides and bottom.

By now your date mixture should be thick and chunky. See photos. Add it to the batter.

Stir until barely combined. Fold in the chopped crystallized ginger. You don't have to add the full amount, and in fact you don't have to add any at all if you don't love ginger. I think it's so good though!

Bake at 350 for about 33-35 minutes, until a toothpick inserted in the center comes out with no batter on it. The top should be firm.

Let the cake rest in the pan for 10 minutes, then use a knife to loosen the edges and invert onto a cooling rack. Let cool another 10-20 minutes, until the cake has firmed a bit but is still warm.

Meanwhile, make the sauce (or the "sticky toffee" as it's called). In a medium saucepan, combine 1 cup butter, 1 cup brown sugar, 1/2 cup molasses, and 1 cup cream. Melt over medium low heat. Stir occasionally until bubbles appear in the center. Continue cooking at a low simmer for about 15 minutes, until the sauce has thickened and coats the back of a spoon. Remove from heat and set somewhere cool so that it can continue to thicken. If your cake is almost done, you might want to even put it in the fridge or freezer so that it has more time to thicken.

After the cake is out of the pan, use a toothpick to poke holes all over the rounded top and sides of the cake.

Wipe out the bundt pan if there is not much residue, or wash in entirely and re-grease.

Add about 1/3 of the sauce to the bottom of the bundt pan. Carefully invert the cake back into the pan. (This may involve spilling a bit of the sauce. The thicker your sauce, the easier it will be.)

Use toothpicks to poke holes all over the bottom (flat side) of the cake. Pour about half of the remaining sauce over the top. Let the cake sit and soak up the sauce for about 10-20 minutes.

Invert the cake onto a cooling rack again. (Make sure you do it over a baking sheet or something, to catch any drips.)

Sprinkle the cake with

raw sugar

for a bit of crunch.

Serve the cake warm with the remaining sauce.

This cake is delicious served with vanilla ice cream or whipped cream!
Notes
*If you are not super into ginger, you can leave the fresh ginger out entirely, or replace with 1/2 to 1 teaspoon powdered ginger. Powdered ginger will be more mild. The same goes for the crystallized ginger: it's completely optional. Add as much or as little as you like.
You can make this cake one day ahead. Dousing a cake in caramel sauce makes you a little less worried about the cake being dried out on day two. Cover tightly and store on the counter. Refrigerate the sauce and warm in the microwave or on the stove before serving with the cake.
Source: this recipe is a combination of my husband Eric's family recipe for "Pangam pudding" and a recipe for Sticky Toffee Pudding in Bon Appetit.
Nutrition
Serving:
1
g
|
Calories:
766
kcal
|
Carbohydrates:
105
g
|
Protein:
6
g
|
Fat:
38
g
|
Saturated Fat:
24
g
|
Polyunsaturated Fat:
2
g
|
Monounsaturated Fat:
10
g
|
Trans Fat:
1
g
|
Cholesterol:
162
mg
|
Sodium:
842
mg
|
Potassium:
798
mg
|
Fiber:
3
g
|
Sugar:
81
g
|
Vitamin A:
1285
IU
|
Vitamin C:
1
mg
|
Calcium:
192
mg
|
Iron:
4
mg
More fall cake recipes you are going to love!
Cranberry Cake with Warm Vanilla Butter Sauce << here's another cake that you drizzle with a warm creamy sauce…it's to die for!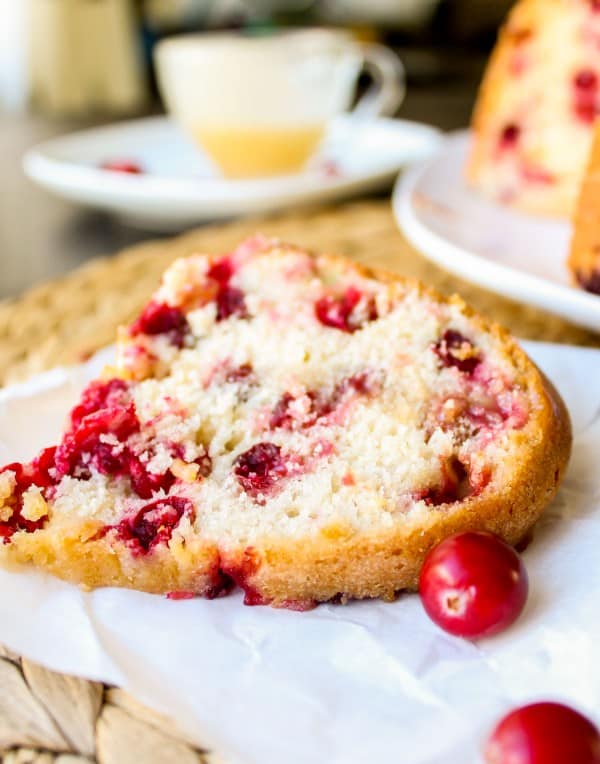 Pumpkin Butterscotch Molten Lava Cakes << bring on the lava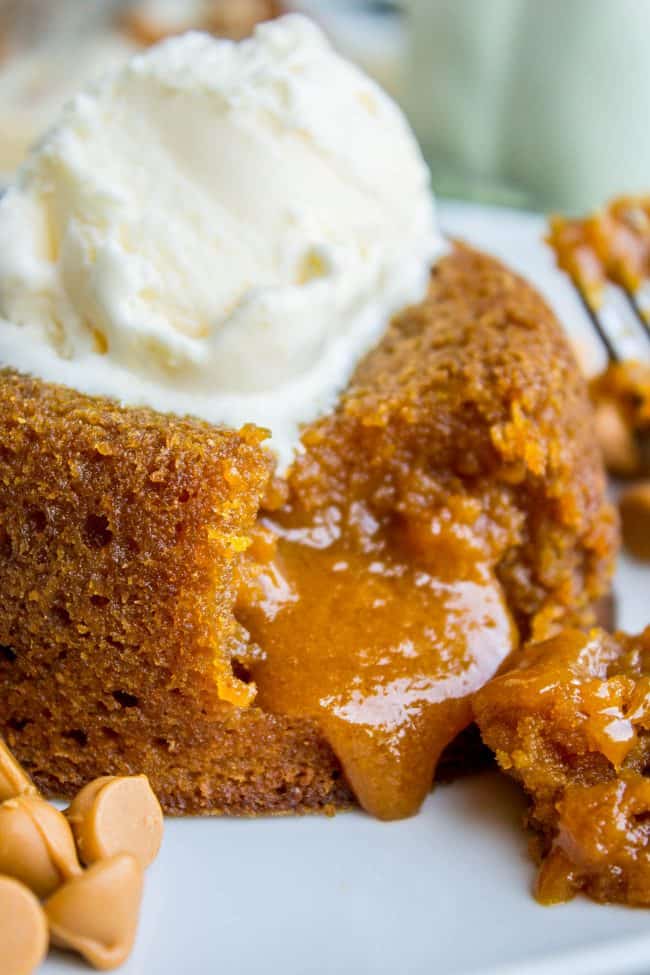 Easy Pumpkin Pie Cake << this one really is so easy.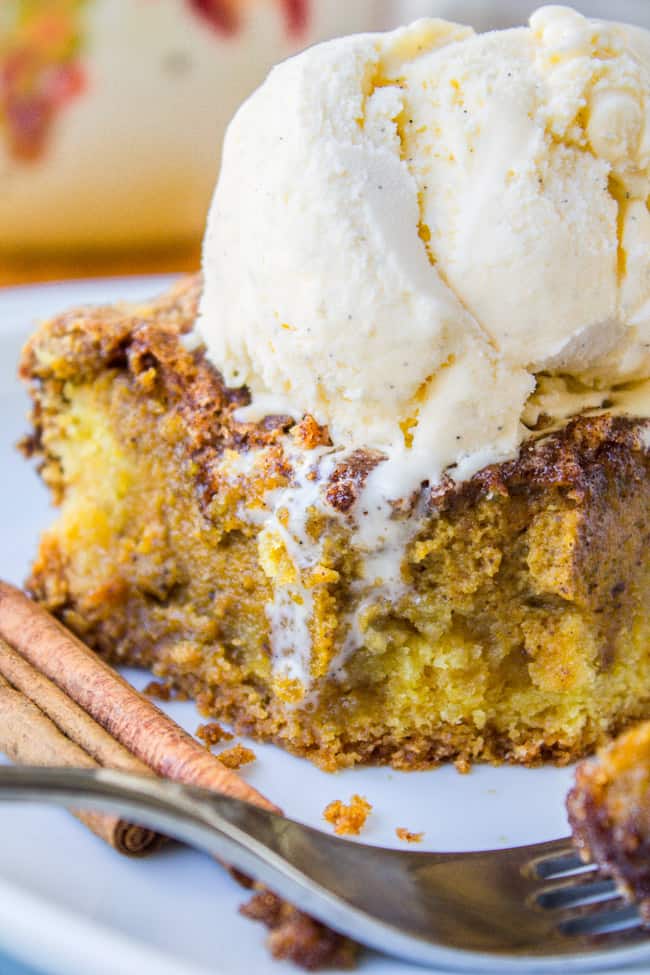 More fall cake recipes you are going to love!
Maple Gingerbread Layer Cake with Salted Maple Caramel Sauce from Eats Well with Others
Orange Gingerbread Cake with Cranberry Cream Cheese Frosting from It's Yummi
Pumpkin Gingerbread Coffee Cake from Country Cleaver