Literally the BEST chocolate cake ever to cross my lips. It is dense and rich and moist and almost brownie-like but still in a cake way. It's a Magleby's copycat. You will not regret this!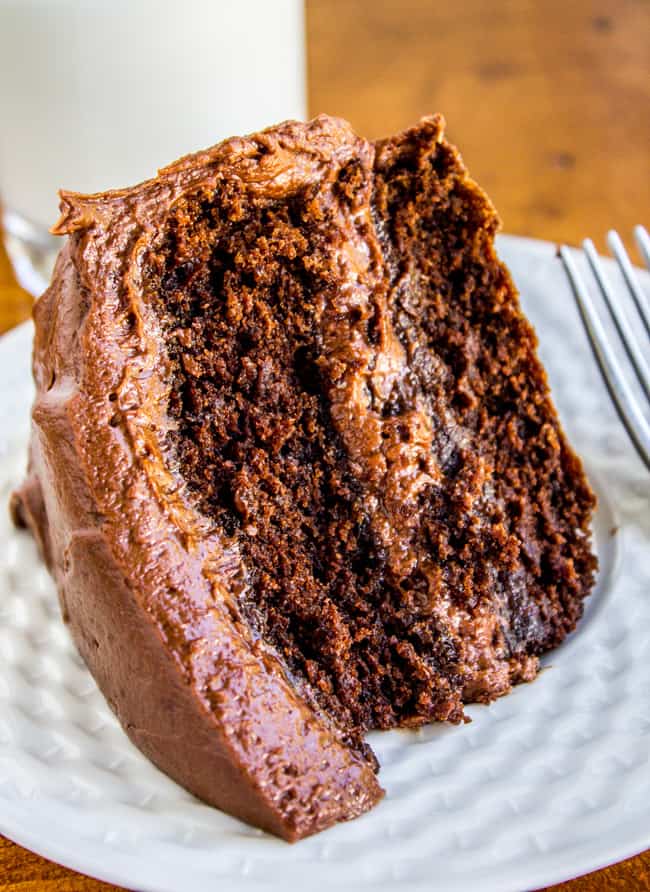 A couple weeks ago, I tried to make myself a gorgeous layer cake as a belated birthday present to myself. But my cakes broke coming out of the pan. So I shoved them into a 9×13 and smeared frosting on top and ate it like an animal.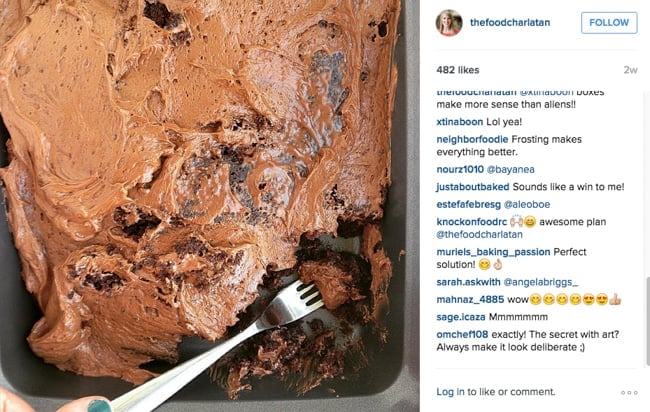 I shared my broken cake on Facebook and my friend Jane said, "Sorry about baking your own cake for your birthday. That is just wrong!" And I told her that I didn't mind, because Eric had made me pancakes on my birthday and I ACTUALLY had to spit them out in the sink. True story.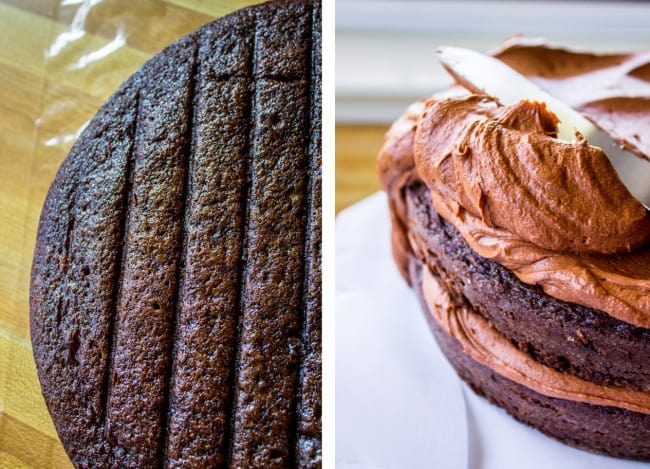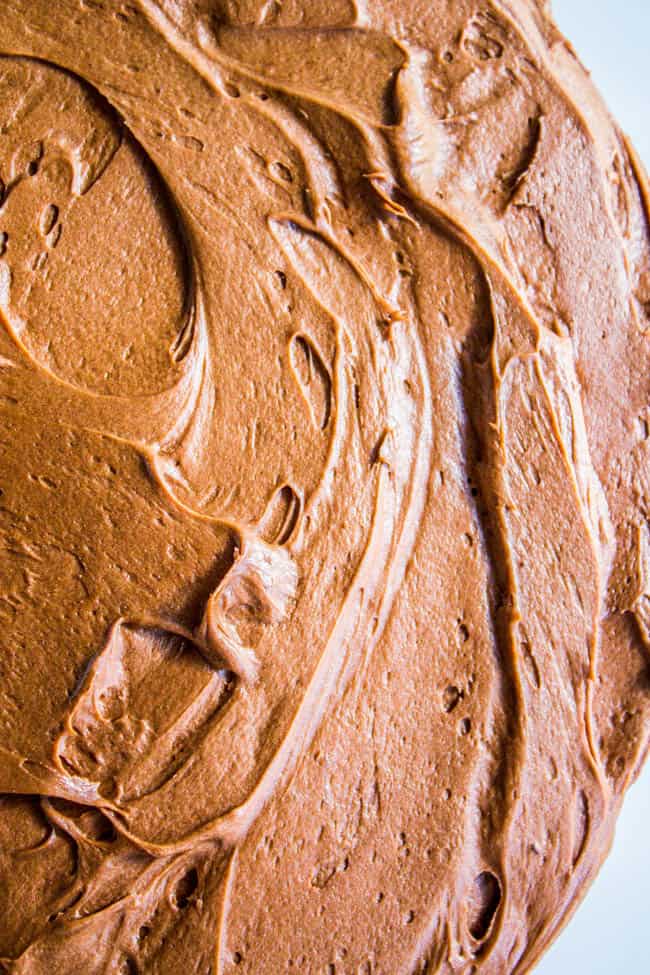 GUESS WHAT. The Food Charlatan turns FOUR this week! My actual anniversary was on Sunday (but I don't post on Sundays because Sundays are for family and cake.) My first post ever was Pumpkin Oatmeal White Chocolate Chip Cookies, where I tell the story about the time we brought cookies to our neighbor and he opened the door wearing nothing but a towel. True story.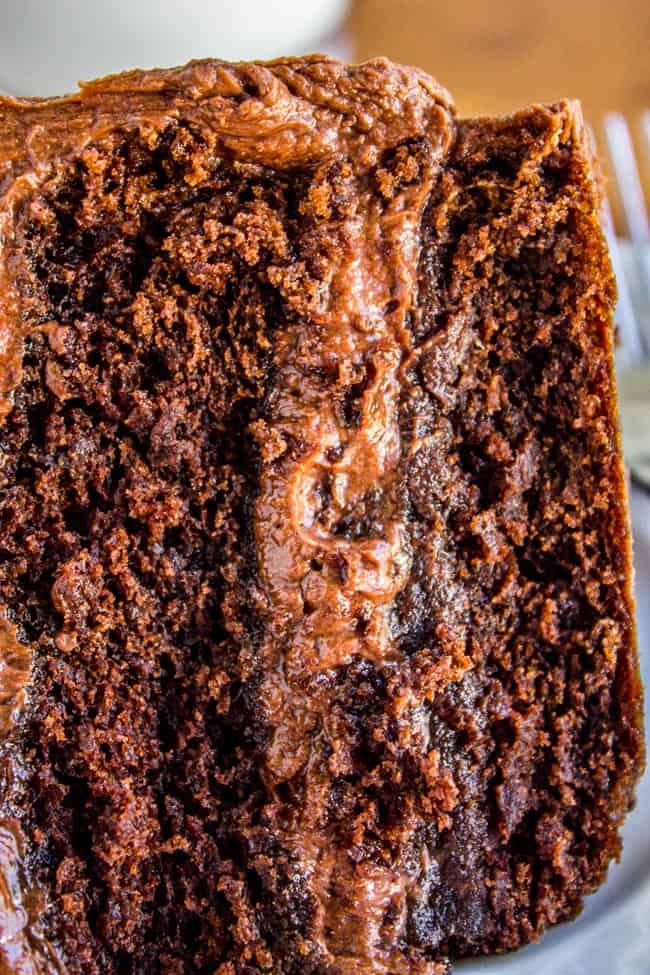 A couple years ago I updated the photos on that post, which I kind of regret. That post is more important to me as a piece of my own history than as a traffic-driver. I still kept one of the old photos up, and the story is the same, but still. I kind of feel like I went back and edited my own journal.
Buuuut that's one of the things about food blogging. It's kind of like that part in Princess Bride when Inigo Montoya is all like "Father, guide my sword," and it's this epic moment, but then he runs into a tree and thinks he failed. But then, he leans on the tree, and the secret passage opens and he saves the day!
Okay so maybe if you're not a Princess Bride freak that went over your head. What I'm TRYING to say is that food blogging is AWESOME and WEIRD and FUN and HARD and CONSTANTLY changing. And I freaking love it. It is crazy to think how far we've come from the days when it was just Eric and my mom reading my posts. I'm so glad you guys are here! It's a par-tay!
How to make the best chocolate cake ever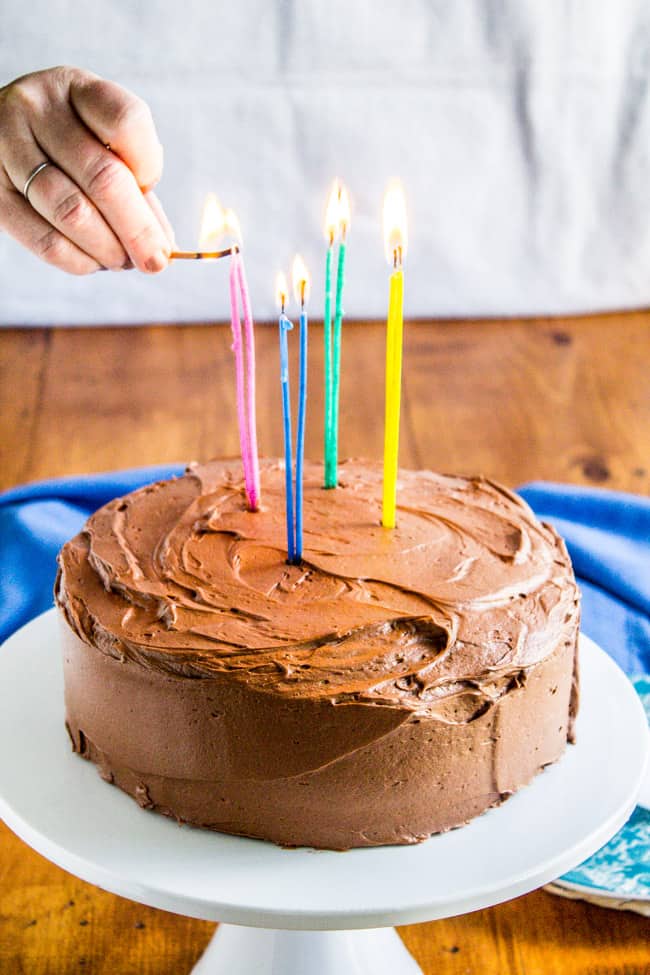 And what's a party without cake and candles.  This is the best chocolate cake I've ever had, hands down. It's a copycat of the cake served at Magleby's, a restaurant in Utah. When they served it to me (I was at a wedding, one of dozens) I thought to myself, meh, mass-served chocolate cake. Then I tried a bite and was completely blown away.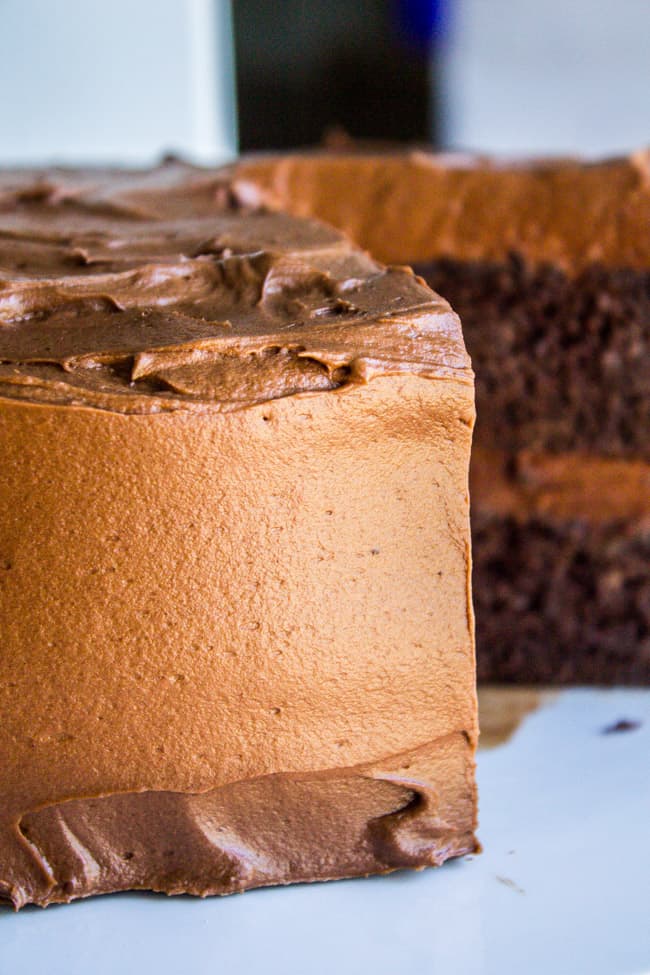 I saw this copycat cake over on Baked in AZ (who has a beautiful blog by the way, definitely check out her work!) and knew I had to try it. It is so dense and rich and moist. It's like a Texas Sheet Cake, only better. You know how the edges of a cake are usually dry? Eric and I were fighting over the edge pieces because they are so fudgy. SO GOOD!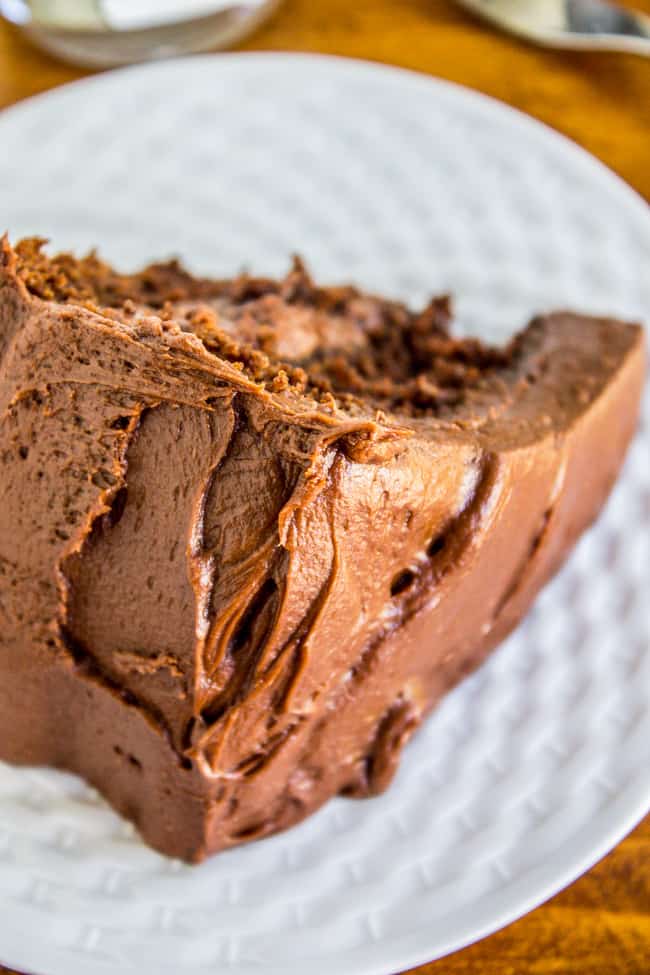 So good that I made it twice. I won't tell you how much that had to do with me breaking my first cake. But both times, Eric said to me, "Don't make any other chocolate cake recipe ever again." Maybe I will make this again on my 5th anniversary…or maybe I should make it at least 5 times before then.
UPDATE: I recently made a Homemade White Cake Recipe that you might also want to try out!!
P.S. Do you have gluten free friends? Try out my friend Sarah's Gluten Free Chocolate Cake! I've tried it and it's legit amazing.
More chocolate!!
Facebook | Pinterest | Instagram | Twitter

The Best Chocolate Cake I've Ever Had (And a Par-taaay!)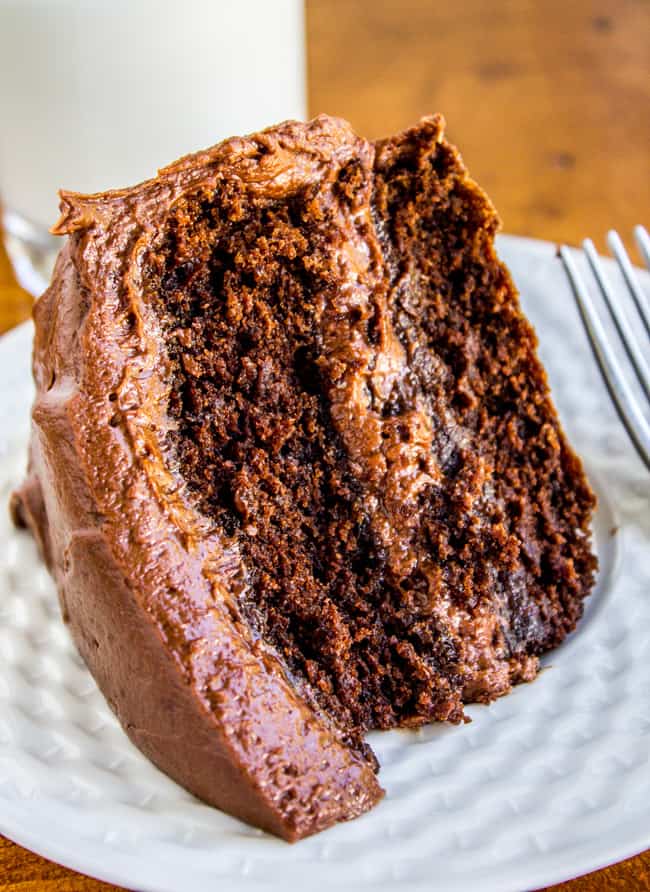 Literally the BEST chocolate cake ever to cross my lips. It is dense and rich and moist and almost brownie-like but still in a cake way. It's a Magleby's copycat. You will not regret this!
Ingredients
For the cake:
1

cup

salted butter

1

cup

water

1/2

cup

cocoa

1

cup

white sugar

2

cups

flour

,

sifted spooned

3/4

teaspoon

salt

2

eggs

,

lightly beaten

1

teaspoon

baking soda

1/2

teaspoon

baking powder

2

teaspoons

vanilla

1

cup

dark brown sugar

1/2

cup

sour cream
Frosting:
1 & 1/2

cups

salted butter

,

3 sticks, softened

3/4

cup

cocoa powder

,

sifted

5 & 1/4

cups

powder sugar

3/4

teaspoon

salt

2

teaspoons

vanilla

3/4

cup

heavy cream
Instructions
Preheat oven to 325 degrees F. Grease 2 9-inch cake pans with butter, then coat with flour. Then trace the bottom of the cake pans onto parchment paper, cut out the circles, and put them in the bottom of the pan.*

In a medium saucepan, melt 1 cup butter over medium heat. Stir in the water and cocoa and whisk until combined. Bring to a boil over medium heat and boil for about 30 seconds. Remove pot from heat and let sit aside to cool.

Meanwhile, in a large bowl, whisk together the white sugar, flour, and 3/4 teaspoon salt.

In another medium bowl, whisk together 2 eggs. Slowly sprinkle baking soda and baking powder over the top while you whisk. Beat until there are no lumps. The mixture may foam, and that's ok!

Stir in the vanilla and 1 cup brown sugar.

When the chocolate mixture in the pot has cooled enough to handle, stir it into the flour mixture. Then add the egg mixture. Each time mix only until combined.

Lastly, fold in the sour cream. DON'T over mix!!

Divide the batter evenly between the 2 pans (I use a scale). Drop the cakes on the counter from a few inches above to get out some of the air bubbles.

Bake for about 34-40 minutes, rotating the pans halfway through. Remove from the oven when a toothpick comes out of the center clean.

Let cakes cool in the pans for 10 minutes, then carefully loosen edges with a knife and invert onto a cooling wrack. Let cakes cool completely.

Wrap the cakes securely in plastic wrap and freeze for about an hour or 2. (This is only so that it's easy to frost the cake. If you are in a hurry and presentation isn't an issue, frost as soon as they are cool!)
Make the frosting:
Cream the butter well. Add the cocoa and powdered sugar in increments, adding the cream in between. Beat well after each addition. Add the salt and vanilla.

Smear a bit of frosting on the bottom of a cake plate. Place 1 frozen cake on top, then cover the top with about 1 cup of frosting (I like to use an offset spatula).

Place the other cake on top, then frost the outside and edges. If you don't want your cake plate to get frosting all over it, line it with strips of parchment paper that you can pull out when the cake is completely frosted.

Serve with lots of milk!
Notes
*Or you can totally make this in a 9x13 pan--adjust baking times. Update: My best friend Sarah made it a couple weeks ago in a 9x13 and said that it took about 40 minutes and only needed about 2/3 the amount of frosting.
Source: slightly adapted from Baked in AZ and Make It, Love It, Share it.
Nutrition
Serving:
1
slice
|
Calories:
1030
kcal
|
Carbohydrates:
131
g
|
Protein:
7
g
|
Fat:
57
g
|
Saturated Fat:
36
g
|
Polyunsaturated Fat:
2
g
|
Monounsaturated Fat:
15
g
|
Trans Fat:
2
g
|
Cholesterol:
185
mg
|
Sodium:
925
mg
|
Potassium:
279
mg
|
Fiber:
4
g
|
Sugar:
104
g
|
Vitamin A:
1800
IU
|
Vitamin C:
1
mg
|
Calcium:
92
mg
|
Iron:
3
mg