Happy St. Patrick's Day guys! These Shamrock Shakes (plus oreos, because hello, oreos make everything they touch more delicious.) will rock your socks. This is a good recipe if you want to be festive but forgot to plan ahead for any Irish-themed food. You probably have the ingredients already. (Except maybe the oreos. I never have those on hand because they are always finished off within 48 hours of buying them.)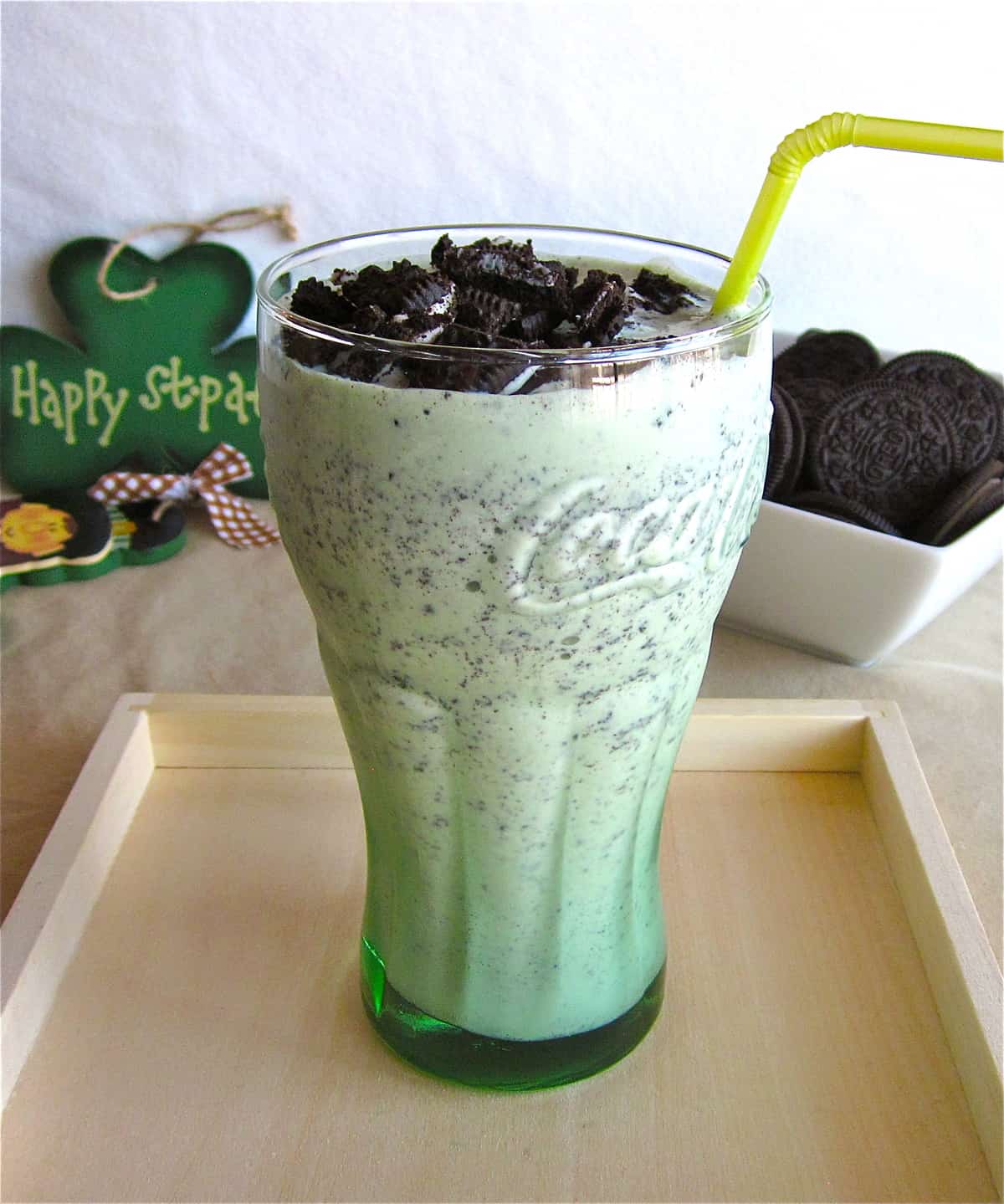 I'm not really big into fast food. Not that I don't like it; I'm not one of those condescending foodies who will make you feel like a cow because you not-so-secretly love curly fries to the extent that you can eat your weight in them (I hear you.) I am just way too cheap to be a fast-fooder. I always rationalize that I can make something quick at home, which is true, and explains why I eat a lot of cereal. It is also why I look forward to road trips. Hello, you can't take cereal on a 12 hour drive.
(Although it does not follow that you can't ever eat cereal in the car. I did every morning on the way to work for a long time. It does make turning a little tricky, though. I'm joking, Eric was always the one driving. Speaking of, my mom told me that she used to put on mascara while driving. Im-press-ive. Also really scary.)
I went through a phase as an early teen where I decided I didn't like McDonald's. I have no idea why. I must have had a friend who was too-cool for it, so I thought I should be a rebel like them. But sometime in college I decided to try it out again. I had never had a Big Mac, so I bought one and split it with a friend. We had already left the restaurant, otherwise I would have gotten right back in line for another one.
I'm not alone. I have a friend whose dad loves their ice cream cones. One isn't enough for him, but if he gets two, then the second one melts before he can eat it. So he gets one cone, then immediately gets back in line while eating it, to order the second cone. Awesome.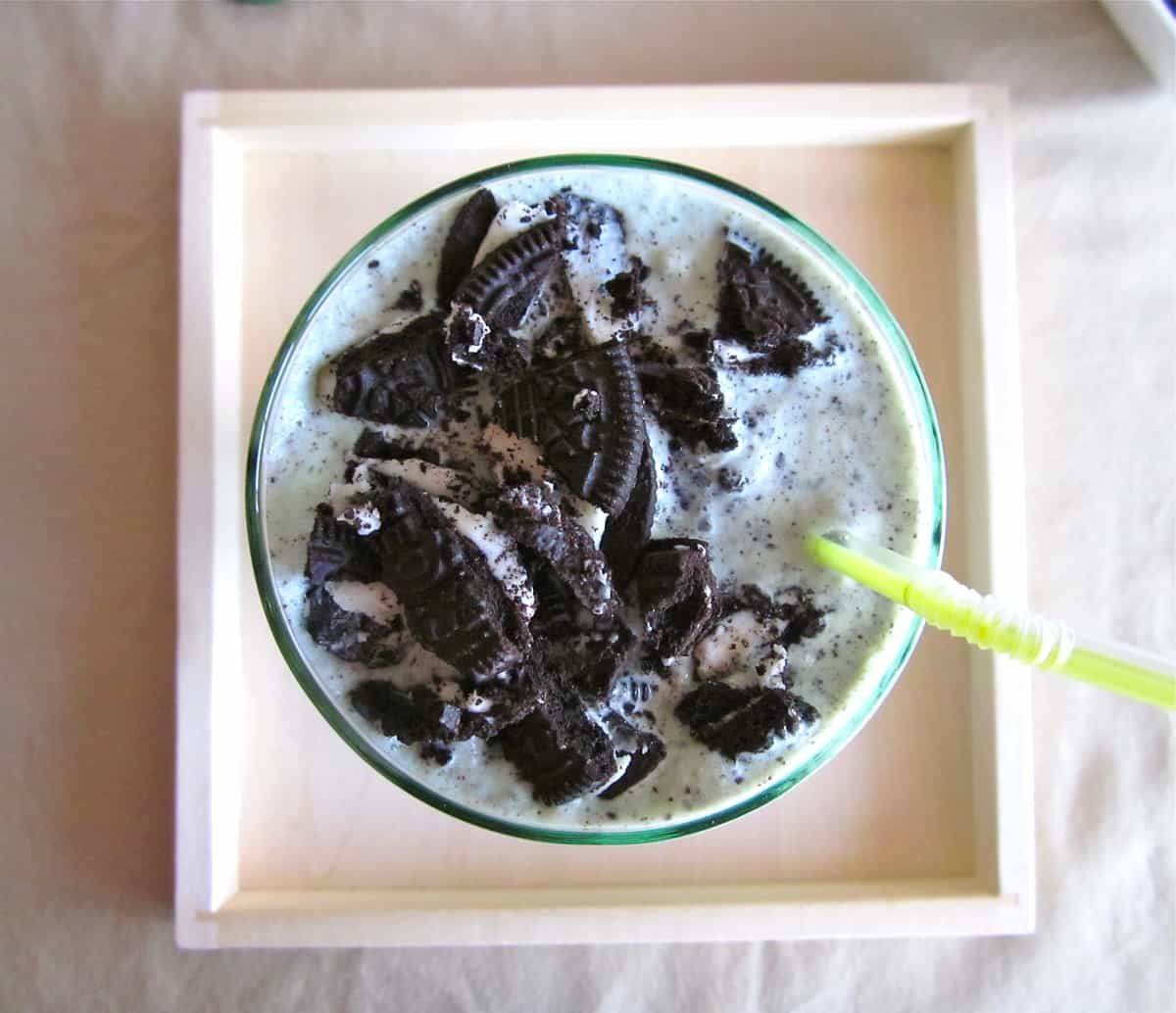 Shamrock Shakes are a really good reason to hit the drive-through. (Other good reasons include Jr. Cheeseburgers, Big Macs that have not been split in half, Mango-Pineapple Smoothies…I need to go on a road trip soon.) But now you can make them at home! We will definitely put McDonald's out of business with this recipe, guys. Let me know if you try it!
Oreo Shamrock Shakes
Source: adapted from Brown Eyed Baker
3 cups vanilla ice cream
1 1/4 cups whole milk (I'm sure any kind of milk will do.)
½ teaspoon mint extract
Green food coloring (enough to get the shade of green you want. I used 8 drops.)
9-11 oreos
Chopped oreos, for garnish
Combine ice cream, milk, mint, and food coloring in a blender until smooth. Add 9 or 10 oreos and use a low setting on your blender for just a few seconds, unless you like it completely smooth. Divide between two or three glasses, and top with chopped oreos.