Easy Sriracha Ham (Slow Cooker)
A super easy, 3-ingredient holiday ham. The Sriracha gives it a spicy twist but you can leave it out if you want. Use the slow cooker this Easter so that you can free up oven space for other stuff! Like pie. And rolls. Priorities, people.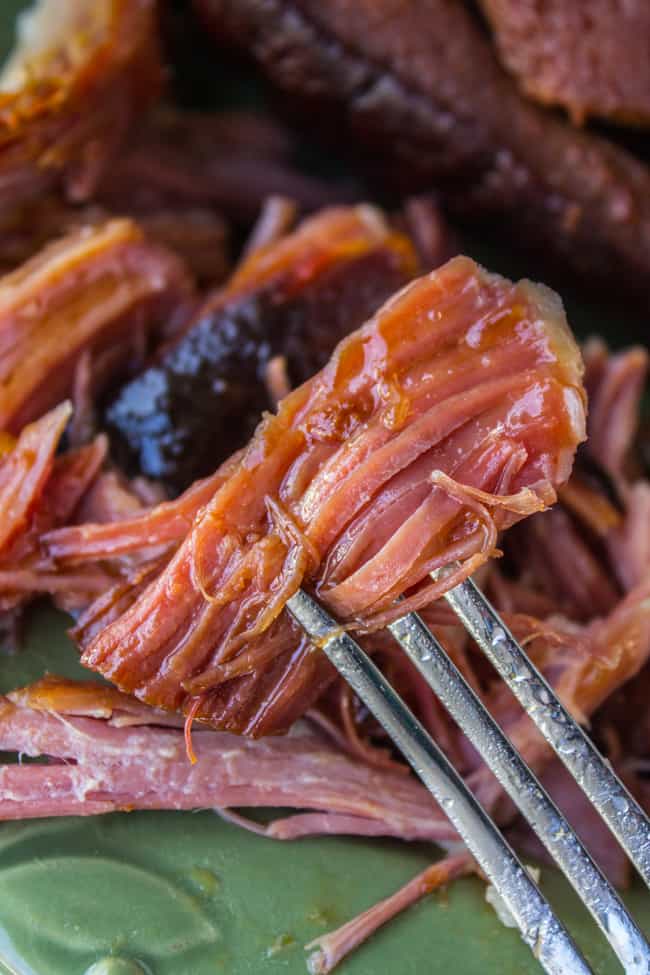 Eric and I watched the finale of Parks and Rec tonight, in which Joe Biden had a cameo appearance.
I was like, "Eric, who's that guy."
And he was like, "Joe Biden."
"THAT'S the Vice President??"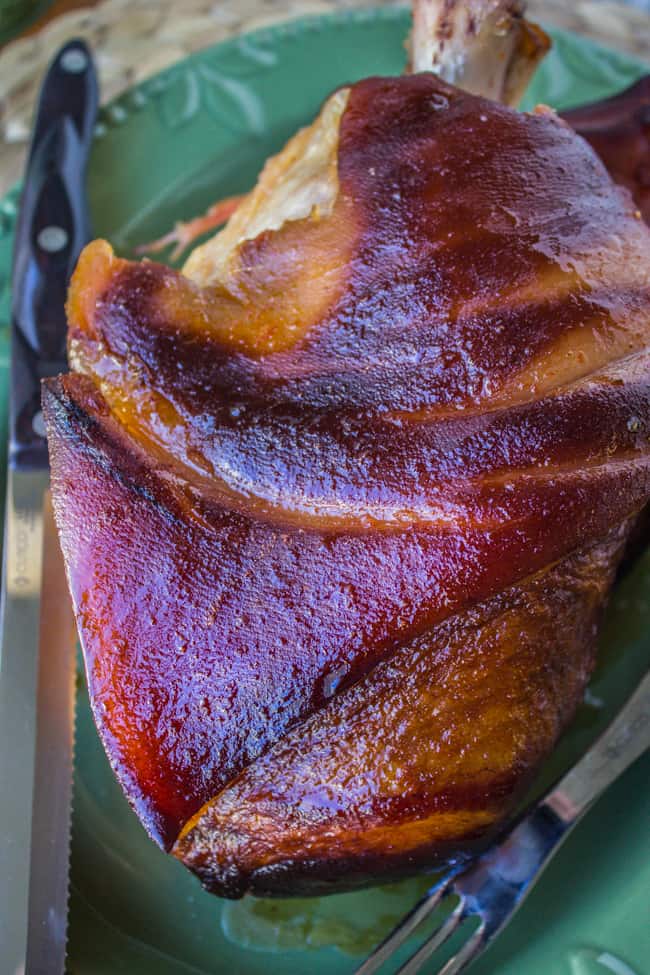 Aaaand that's a wrap folks. This is it. I am officially the most unaware person on the FACE OF THE PLANET.
I looked at Joe closely, and finally when I imagined a little hovering Obama-ghost next to his head, I could see it. Oh yeah, the vice president, that guy.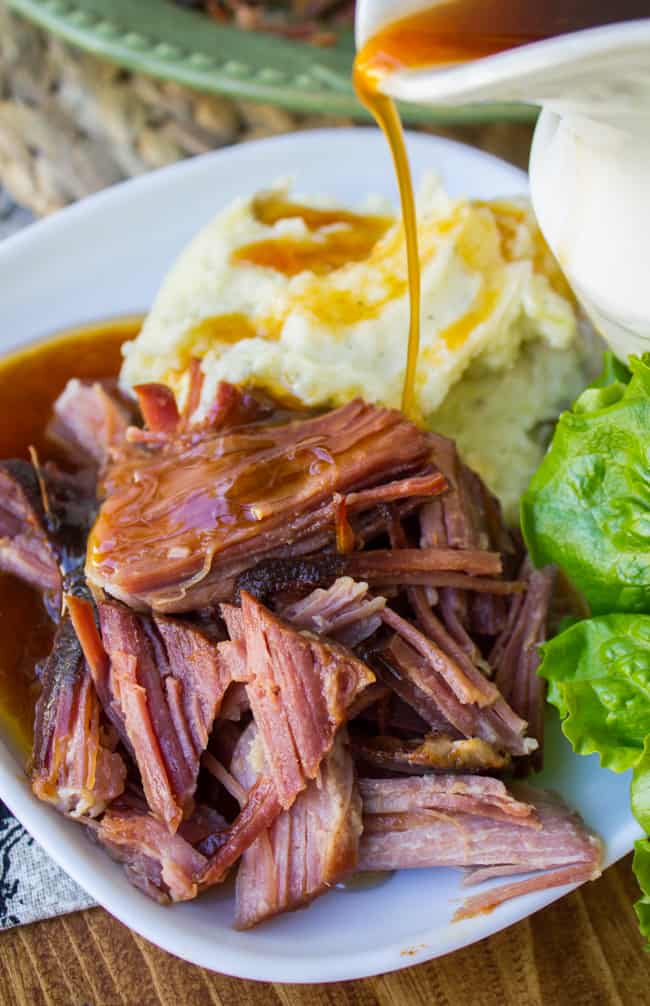 Eric and I went over to our friend's house to watch the Oscar's a few days ago. We had dinner, and then everyone sat and watched that guy from How I Met Your Mother (you SERIOUSLY expect me to know his name?) make fun of all the people dozing off.
Meanwhile, I'm in the kitchen doing dishes. If I had watched with them, I wouldn't be able to keep up, and everyone would hate me:
"What movie is this?"
"Any movie ever"
"Never heard of it, what's it about?"
Well whatever. Knope for president.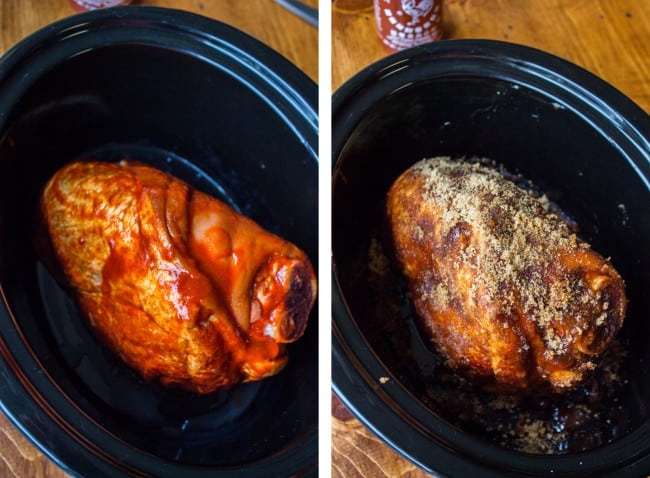 I may not be great at recognizing public figures, but don't let that dampen your faith in my crock pot skills. I'm SO good at throwing 3 ingredients into a crock pot and then doing nothing.
This is just ham + Sriracha + brown sugar. Thaaaaat's it. You could pare it down even more and just do the brown sugar, but I like to add a little spicy kick to my ham. (Makes for awesome Split Pea Soup.)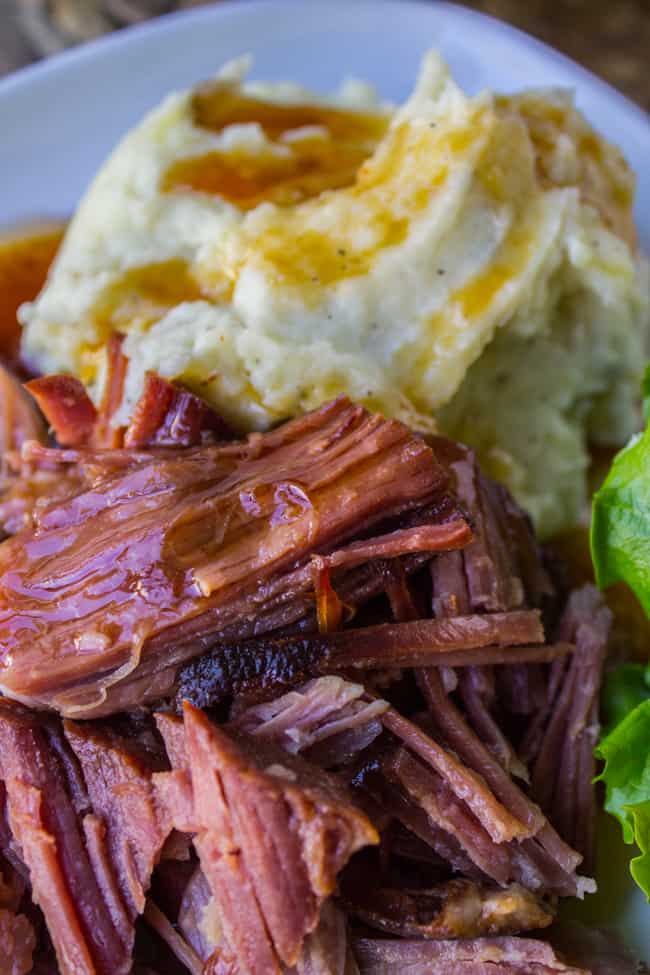 I love this recipe for the holidays because you free up your oven for other important things, like pie, and these Gruyere-Crisped Potatoes Au Gratin (<< so good, guys.) Below I've included some links to other Easter recipes you will probably love!
Do you guys give up? Or are you thirsty for more?
Facebook | Pinterest | Instagram | Twitter


print
Did you make this recipe?
Leave a review »
Easy Sriracha Ham (Slow Cooker)
A 6 lb bone-in ham serves 8-10
adjust servings
Ingredients
For the ham
1

and 1/3 cup brown sugar, divided

1 5-6

lb smoked, bone-in picnic ham

2-3

tablespoons Sriracha
For the glaze
cooking liquid

1-3

tablespoons Sriracha

1

and 1/2 tablespoons cornstarch

water
Instructions
For the ham:
Add 1/3 brown sugar to the crock pot and spread on the bottom.
Unwrap your ham and put it in the crock pot, trimming to fit if necessary.
Use a brush or your hands to rub the Sriracha sauce all over.
Use your hands to rub the remaining brown sugar all over the ham.
Cook on low until the ham is warm throughout (it's already cooked). This should take about 3-4 hours.*
Remove the ham from the crock pot and transfer to a cutting board; carve or shred.
For the glaze:
If you have time, transfer the cooking liquid to a tupperware and freeze for 1/2 hour or so. This will make it easier to skim the fat from the top. Skim the fat and transfer to a saucepan.
(If you don't have time, you can skip separating the fat and just put the cooking liquid straight into a saucepan. It won't kill you.)
Once the liquid is a sauce pan, bring to a boil. Add Sriracha to taste.
In a small bowl, combine cornstarch with 1-2 tablespoons water, enough to dissolve it. Stir together, and once the cooking liquid is hot, add the cornstarch mixture.
Turn the heat down to medium. Cook and stir for 2-4 minutes, or until the sauce has thickened.
Serve with the ham.
by The Food Charlatan

If you make this recipe,
share it on Instagram
 using the hashtag
#TheFoodCharlatan
so I can see it!
Source: adapted from Allrecipes.com
More Easter recipes to try!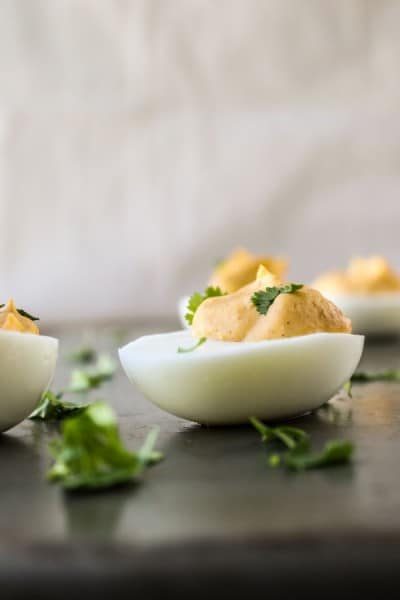 Raspberry Chipotle Glazed Ham << this is one of my favorites!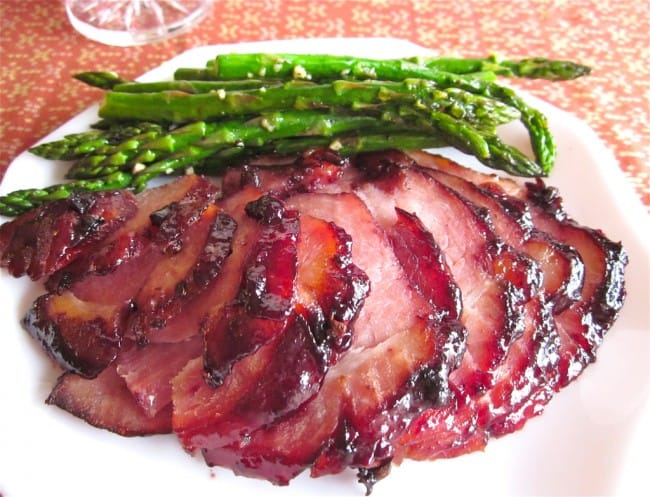 Gruyere-Crisped Potatoes Au Gratin: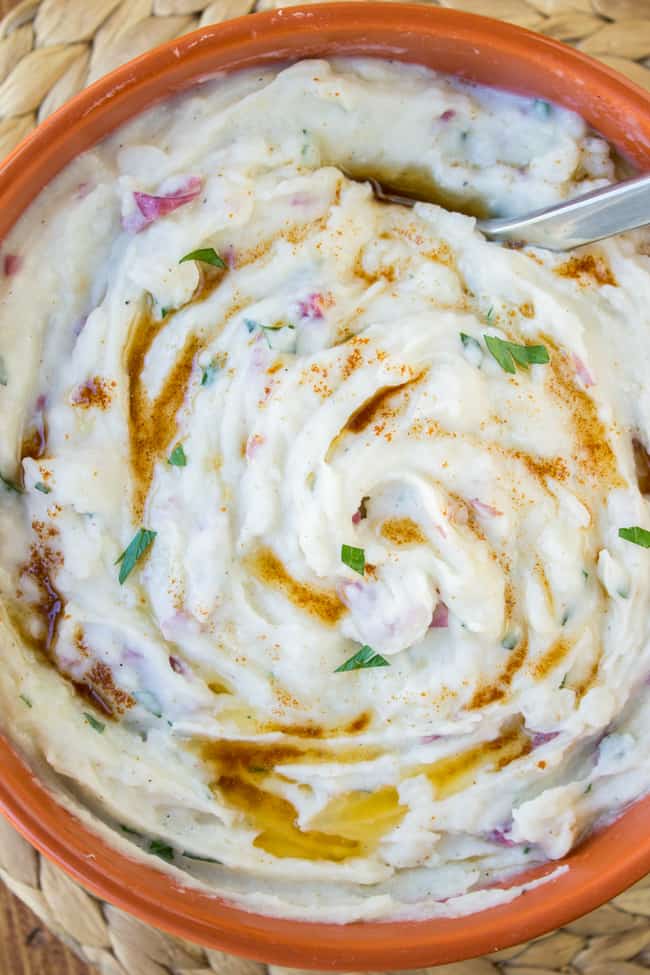 Balsamic Browned Butter Asparagus: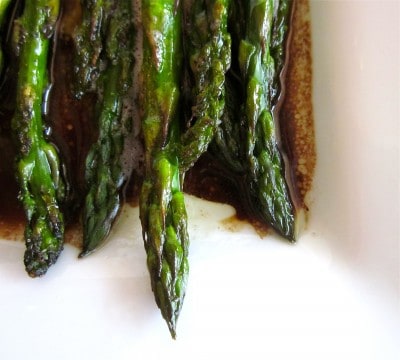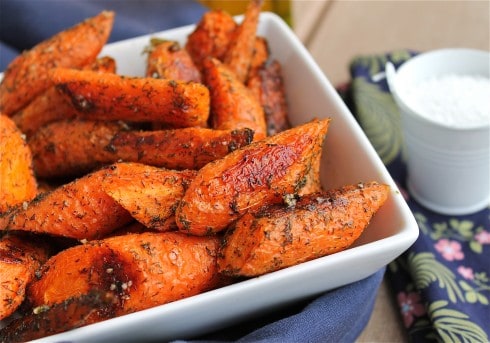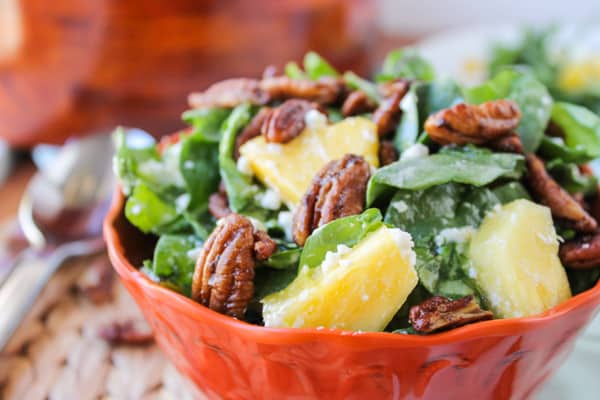 Creamy Strawberry Banana Jello: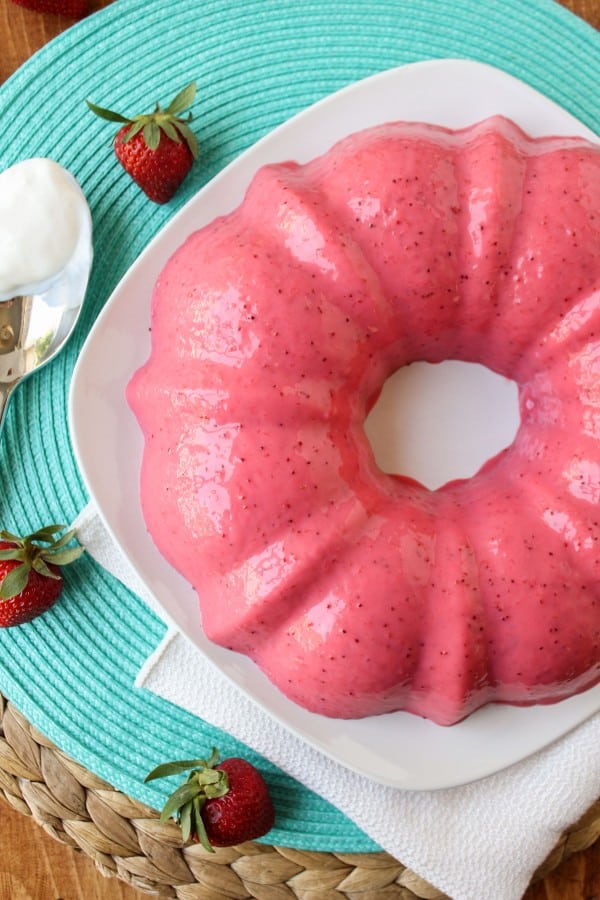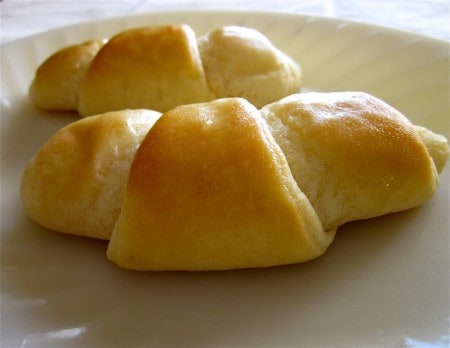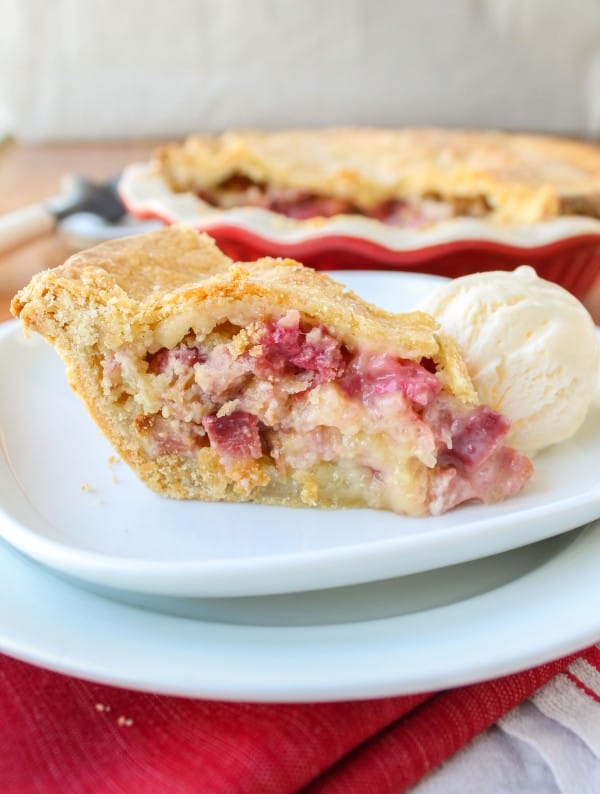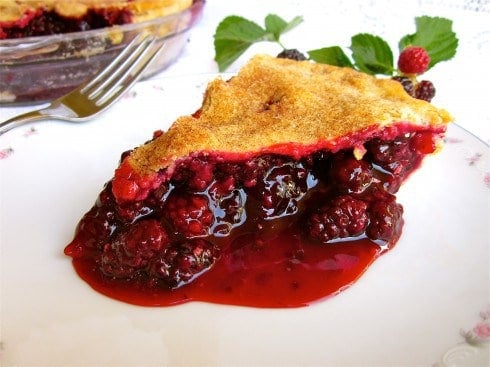 More ham from other bloggers:
Slow Cooker Glazed Ham from Creme de la Crumb
Baked Ham with Brown Sugar Glaze from A Spicy Perspective
Slow Cooker Honey Gazed Ham from Back to Her Roots
We are a participant in the Amazon Services LLC Associates Program, an affiliate advertising program designed to provide a means for us to earn fees by linking to Amazon.com and affiliated sites.