These scalloped potatoes can be made ahead and then baked last-minute. You can use Gruyere or Parmesan. A perfect and easy side for busy holiday dinners!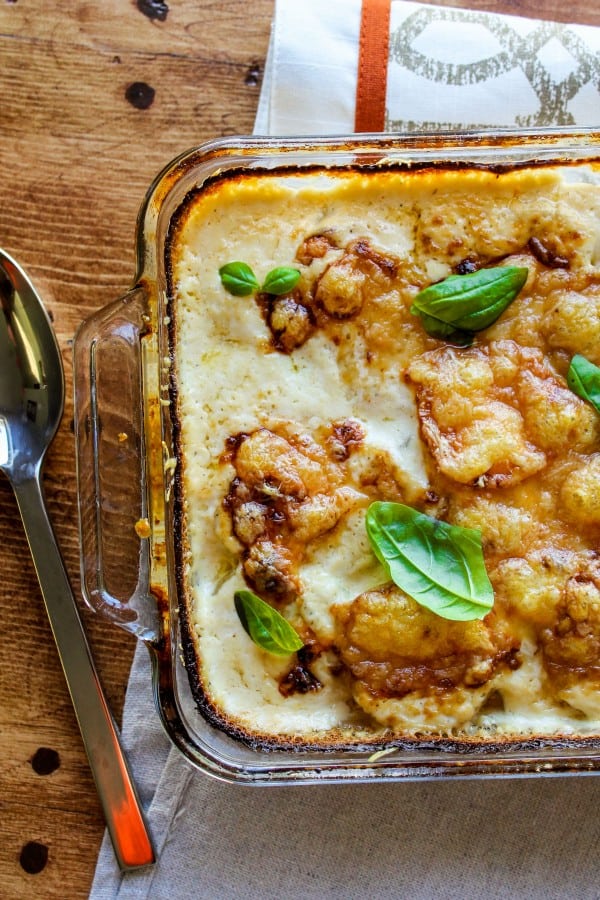 Today my sister and I took our kids to a children's museum. Just before you enter they have these big outdoor xylophones for the kids to play with. We were all playing some tunes, and after a minute I look over and see this post about waist-high that has a wooden casing around it. I thought, "ooh, percussion!" And proceeded to tap and knock and whistle at it for a good 30 seconds before I realized that it really was just a post.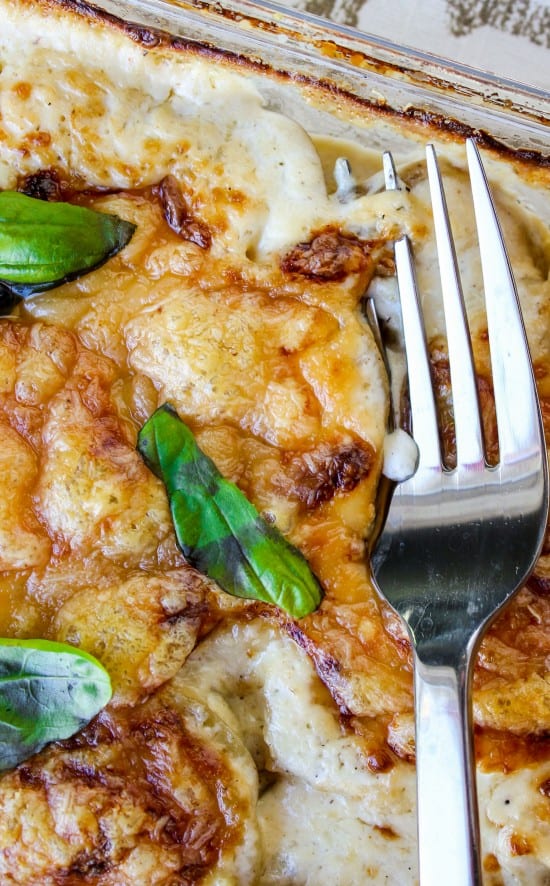 Um, for real Karen? Good thing I was stealthy about it, or a crowd might have started to gather. "Let's watch the idiot investigate the pole." It reminded me of the time when I was at Ikea and couldn't find the elevator call button. No, not the elevator, I was standing right next to that, but really just the button. There was an arrow pointing to an empty space on the button panel, so I assumed it was like some new-fangled European sensor thing. I'm like rubbing my fingers on it, trying to tap it, and eventually asked some other customers how to work this crazy Swedish button thing.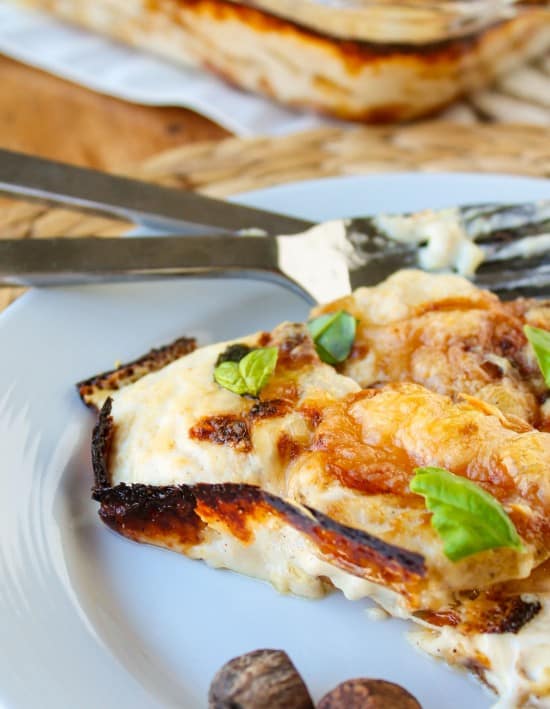 So the lady of course reaches down and pushes the button. It was like 3 inches from where my hand was. And then I had to ride the elevator with them while they surreptitiously positioned themselves between myself and their children, just in case the Crazy Lady tried to bust a move. (Here's the elevator-button-diagram-for-idiots I drew. Have a look. It will help you feel good about yourself.)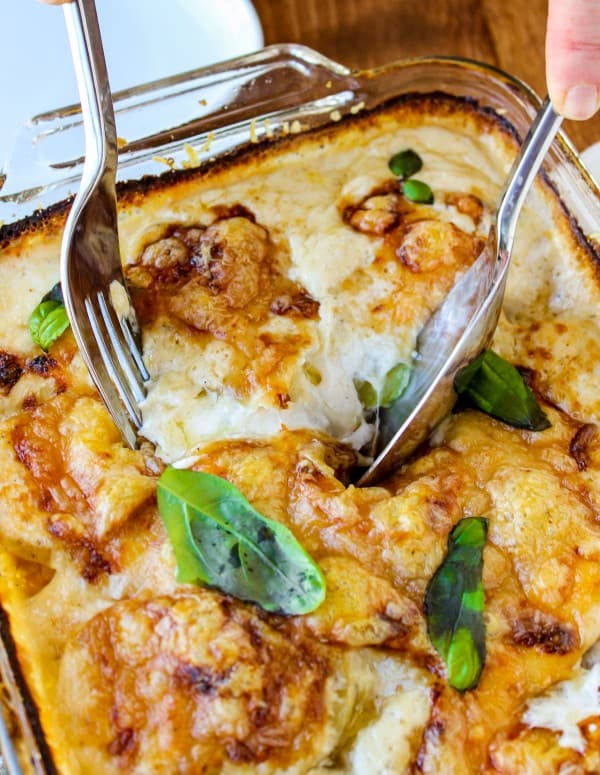 This happened to me again just last Saturday. I was driving across Texas to get from my best friend's house to my sister's house (If I'm going to fly all the way to Texas, I'm going to see both of them, dangit, even if it means spending 7 hours crossing one sixteenth of the state. Texas is so freaking huge.) Anyway, my phone is about to die, so I go to plug it in, but I can't find the outlet thing in my rental car. I'm pulled over on the side of the road, literally in the middle of nowhere with zero service, so I can't even call Eric to make him help me find the outlet in the rental car that he has never before seen. (I guarantee you he would find it.)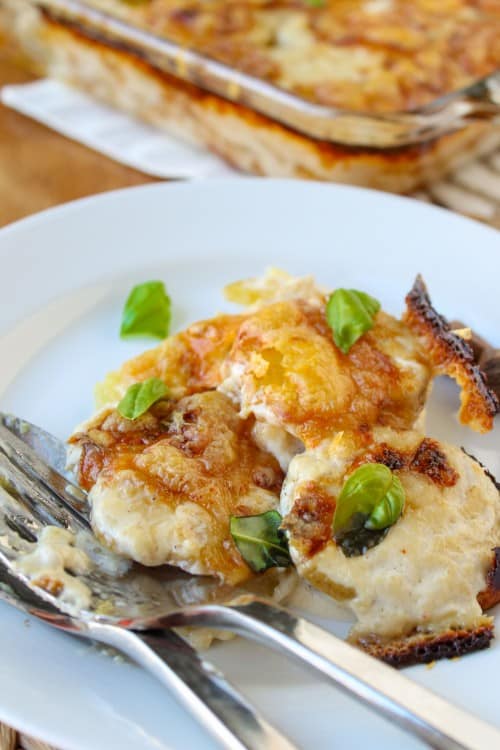 I'm on my own and I'm kinda getting desperate; if my phone dies I have no GPS, no phone, and most importantly no way to finish the book I was listening to (The Fault in Our Stars. Have you read it?? Love. NO SPOILERS I HAVEN'T FINISHED!!) I probably pushed and pulled and massaged every square inch of that dashboard, hoping that some secret panel containing the outlet I needed would magically pop out. I even started driving again so that I could clear my head and think of where to push next. (I did find it eventually, when my phone was down to 6%. It was in the backseat. I know, what?)
I feel like these potatoes pretty much scream, Hellooooooo Easter! I know, I know, it's a little early to be posting Easter recipes. I should be working on dying everything green for St. Patrick's Day, but I just couldn't help myself. We made these for Christmas dinner this year and it was fabuloso. Everyone was talking about them. I didn't even make it to Valentine's Day before I made them again. I feel like all I really need to say about this recipe is that it is potatoes boiled in cream, then baked. Yes, straight up cream. No wussy water added, no butter, just heavy cream in all it's creamy glory. And then some delicious spices and cheese of course. It is classic, simple, no fuss.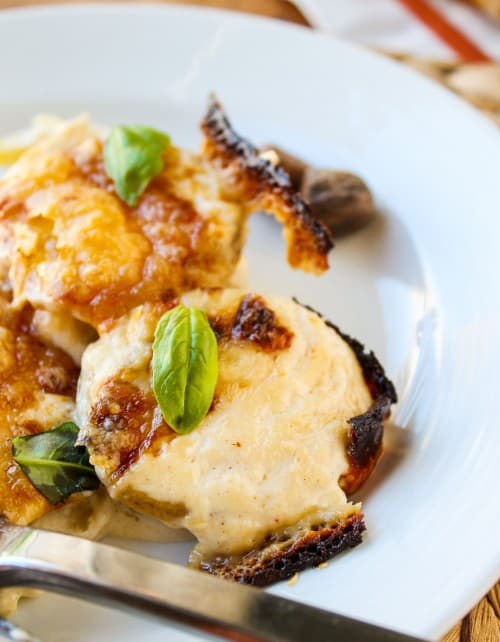 I love this recipe because it's soooooo easy. If you have a food processor or mandoline, then it takes 15 minutes to throw together. If you don't, then I would still say it's easy, just a bit more time-consuming because you have to slice the potatoes by hand. I really love the flavor the gruyère adds, but if you're not into that, fresh Parmesan is a great substitute. It goes great with MEAT. Ham, steak, chicken, take your pick. It would be pretty amazing with this Raspberry Chipotle Glazed Ham that I posted a million years ago. 
Do you guys give up? Or are you thirsty for more? Facebook | Pinterest | Instagram | Twitter

Gruyère-Crisped Potatoes Au Gratin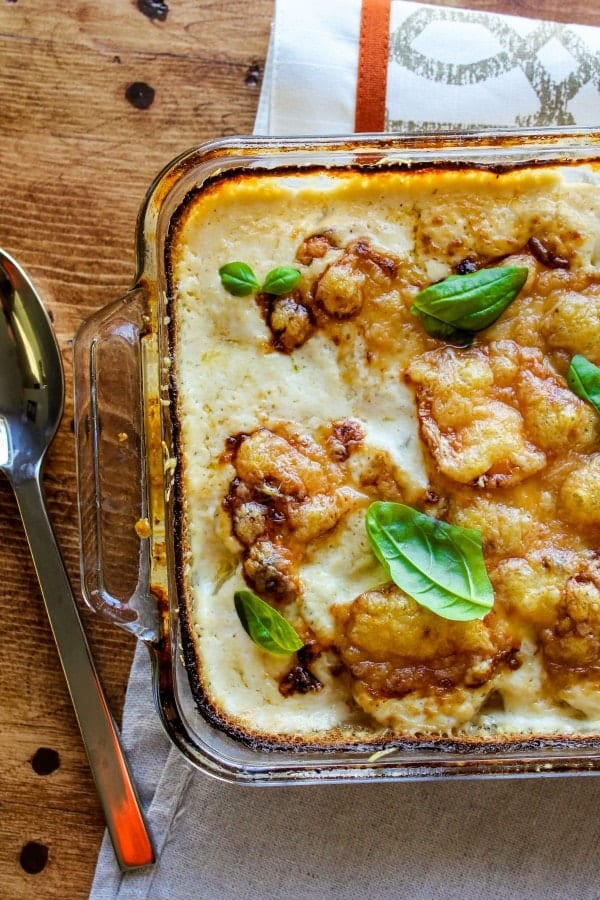 These scalloped potatoes can be made ahead and then baked last-minute. You can use Gruyere or Parmesan. A perfect and easy side for busy holiday dinners! 
Ingredients
2

pounds

Yukon Gold potatoes

3

cups

heavy cream

1

teaspoon

kosher salt

1/8

teaspoon

black pepper

,

freshly ground

nutmeg

,

generous pinch, freshly grated

1/4

teaspoon

cayenne pepper

2

cloves

garlic

,

smashed and minced

3/4

cup

Gruyere cheese

,

freshly shredded

basil

,

fresh, to garnish
Instructions
Heat the oven to 400°F. Wash and scrub your potatoes. Fix the slicer blade onto your food processor. Feed the potatoes in 1 or 2 at a time until they are all sliced. If you don't have a food processor, just use a very sharp knife to slice them into 1/8 inch slices. (A mandoline works great too.)

In a large pot add the sliced potatoes, cream, salt, pepper, nutmeg, cayenne pepper, and minced garlic. Set the heat to medium high and cook, stirring occasionally until the cream boils. (Stir gently so that you don't break up the potatoes.)

Pour the mixture into a 2.5 or 3 quart baking dish. Shake it around to settle the potatoes, then sprinkle with the shredded cheese.

Bake in the oven at 400 F for about 40 minutes, or until they are extremely fork-tender. You will know it is done when the cream is thickened and the top is dark brown. The sauce will continue to thicken as it cools, so don't worry if you think it looks overly-liquidy.

Let the potatoes stand for about 15 minutes before serving with fresh chopped basil.
Notes
You can replace one cup of the heavy cream with whole milk.
If you don't have Gruyere, fresh Parmesan works great too.
This is a great make-ahead recipe, so it's perfect for holidays when you are super busy. Just do everything the same except don't add the cheese. When you are ready to bake, sprinkle on the cheese and bake about 15-20 minutes longer than normal, or until the top is dark brown.
Source: lightly adapted from Fine Cooking
Nutrition
Serving:
1
cup
|
Calories:
448
kcal
|
Carbohydrates:
23
g
|
Protein:
8
g
|
Fat:
37
g
|
Saturated Fat:
23
g
|
Polyunsaturated Fat:
1
g
|
Monounsaturated Fat:
11
g
|
Cholesterol:
136
mg
|
Sodium:
373
mg
|
Potassium:
559
mg
|
Fiber:
3
g
|
Sugar:
1
g
|
Vitamin A:
1458
IU
|
Vitamin C:
23
mg
|
Calcium:
199
mg
|
Iron:
1
mg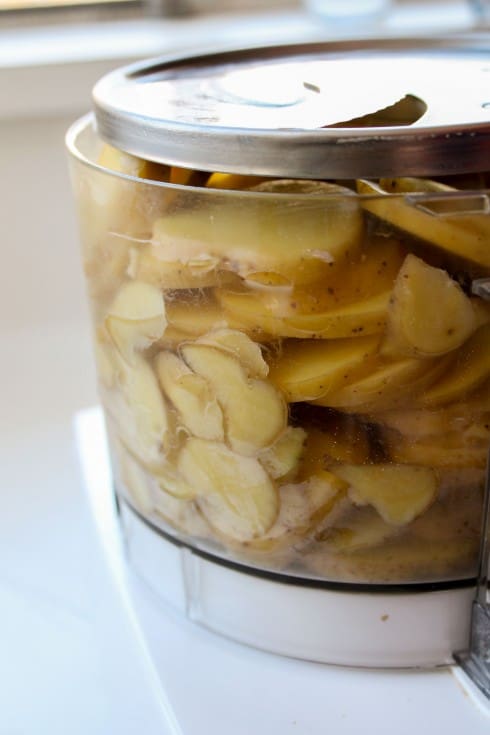 Slicing the potatoes in a food processor seriously takes about 2 minutes.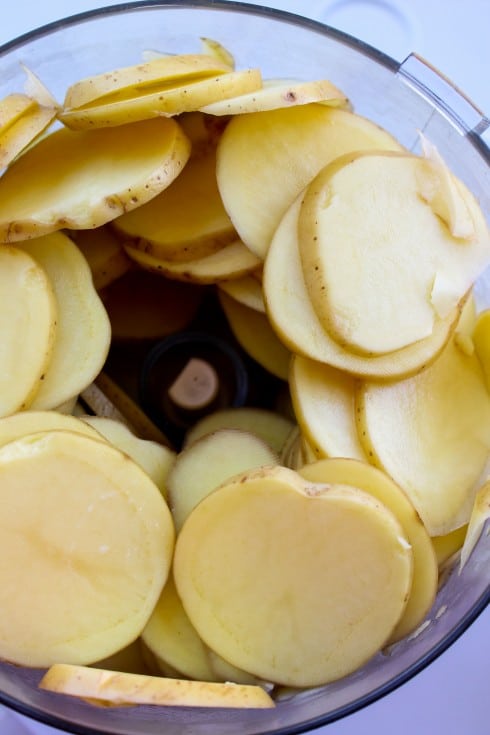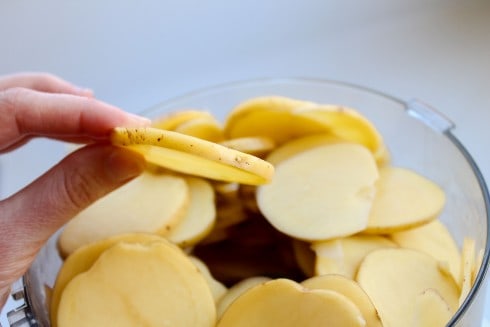 This is about how thin you want them.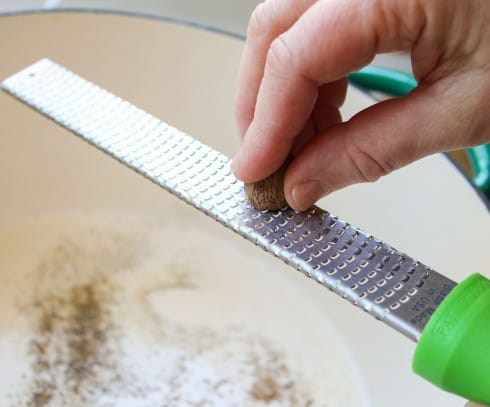 Don't skip the nutmeg. It adds a great twist without being overwhelming.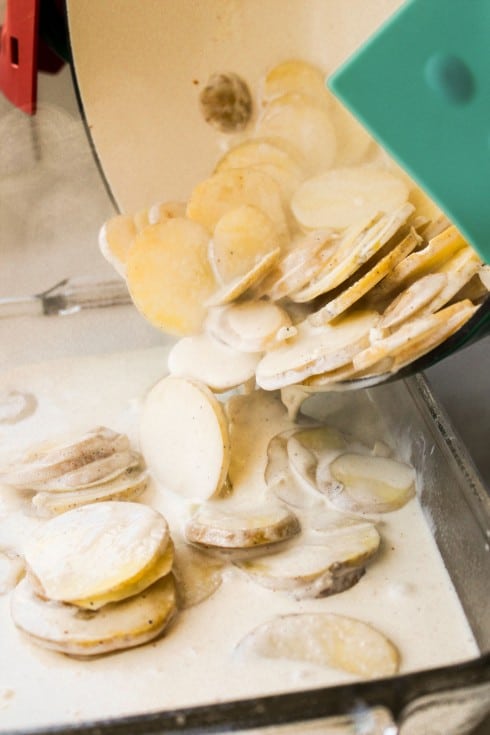 Pour it in,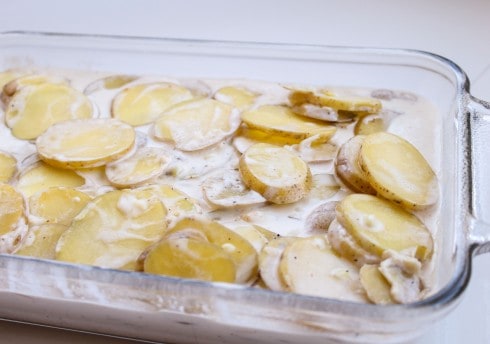 Shake it out,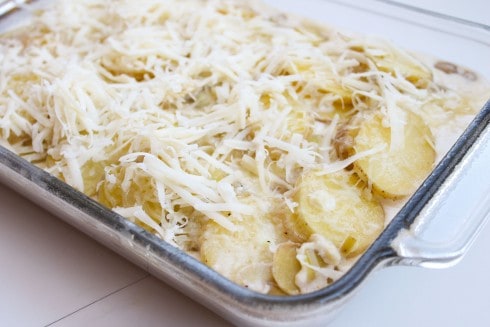 And cover with cheese. Mmm.