Today I went to the store to pick up a new toothbrush for Charlotte. I was going to let her pick out one with a princess or Dora the Explorer on it to help her be excited about brushing her teeth (although this is less of a problem recently since I started letting her brush my teeth/gag me while I brush hers).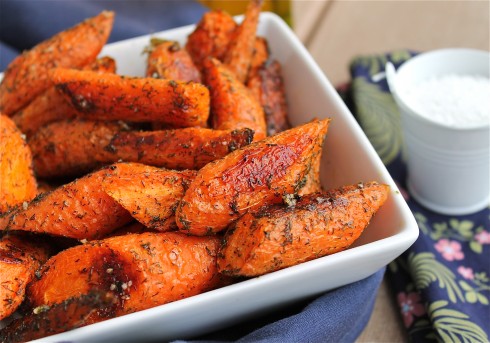 But I was dismayed to find that princesses come at a high price. They were all $2.25 or more for 1 toothbrush. I ended up getting the Peanuts toothbrush (2 for $1!), although it goes against my lame-cartoons-code.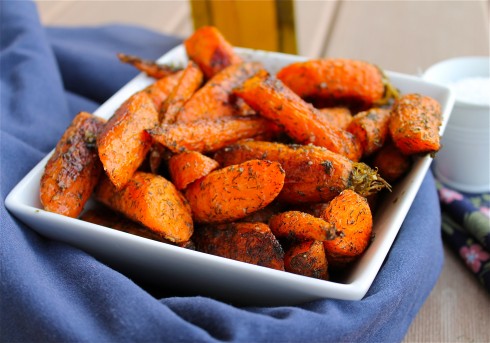 Does anyone else have personal cartoon standards? I just can't bring myself to like lame cartoons that aren't funny. Like Peanuts. Or Garfield. They are just not funny, at all. My brother Nate and I were obsessed with Garfield as a kid, and now when I read them I just want to stab myself in the eye. Nate recently sent me a link to Garfield Minus Garfield, a website dedicated to removing all other characters from the strip to focus on Jon. It's actually really funny when you take out Garfield.
Why can't we get more cartoons like Calvin and Hobbes?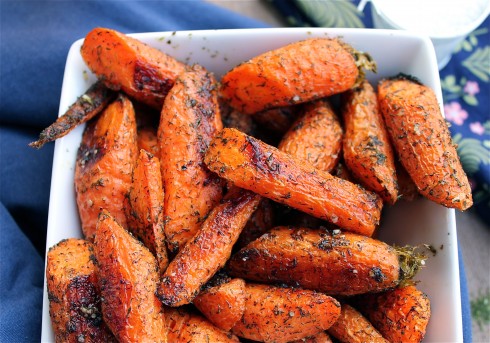 Now let's talk about these carrots. Sometimes I go through phases where I forget that I love carrots. It never gets to the point that I convince myself that I don't like them, I just forget how awesome they are and miss out on months of vitamin A. Someone made this recipe for me after a long bout of carrot amnesia, and now I'm in carrot heaven again. These roasted carrots are so simple, and soooooo good. Plus it makes you feel good to eat orange food. No really, it does. That's why Cheetos are so addictive.
Roasted Carrots with Dill

Source: slightly adapted from Ina Garten
Serves 6
12 carrots
3 tablespoons good olive oil
1 1/4 teaspoons kosher salt
1/2 teaspoons freshly ground black pepper
2 tablespoons minced fresh dill OR 2 teaspoons dried dill
Preheat the oven to 400 degrees F. Peel carrots or just give them a good scrub. If the carrots are thick, cut them in half lengthwise; if not, leave whole. Slice the carrots diagonally into 1 1/2-inch-thick slices, or however big you want them, really. (The carrots will shrink while cooking so big slices are fine. You will just have to up your roasting time.) Toss them in a bowl with the olive oil, salt, pepper, and dried dill, if you don't have fresh.
Transfer to a baking sheet (I lined mine with foil for easy clean up) and spread out in a single layer. Roast in the oven for 20-30 minutes, until they are brown and fork-tender. The roasting time depends on how big your carrots are. If you are using fresh dill, toss the carrots with the minced dill after they are roasted, season to taste, and serve.