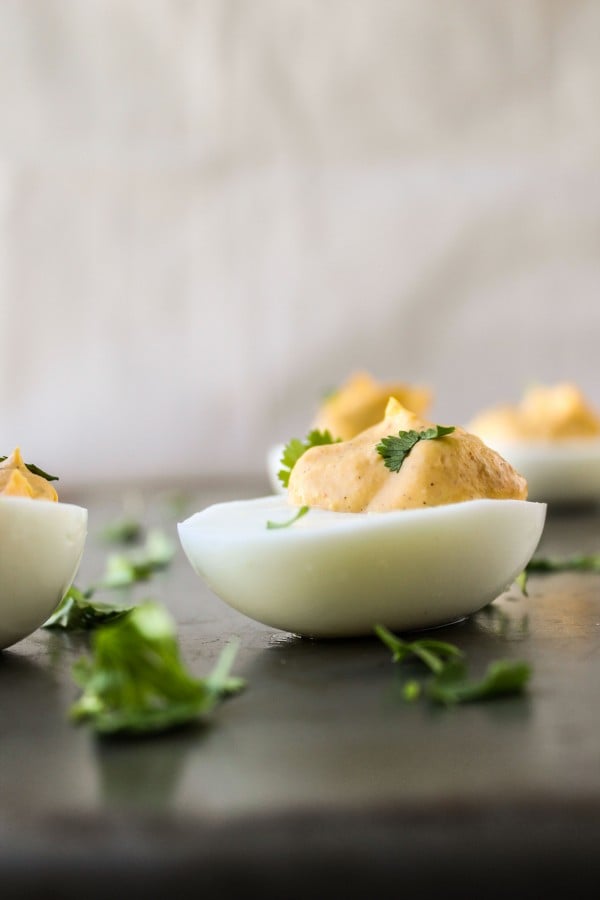 You know how sometimes you just CAN'T fall asleep? Yeah, that never happens to me. (Oh, you thought this was going to be a warm fuzzy we're-the-same-moment? Sorry.)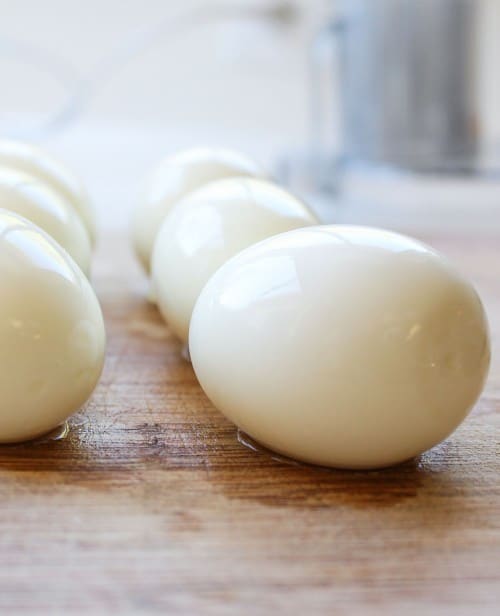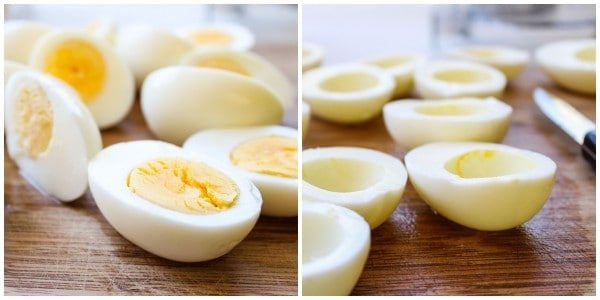 But it does happen to Eric, and last night as I drifted off to sleep I was trying to hypnotize him: 
"Imagine that you're on a warm sandy beach. Let your toes sink into the sand…and now your kneecaps…and your earlobes."
 Note to self: never let a tired person try to talk you to sleep. You will just laugh at them and then be mad that you're now even more awake.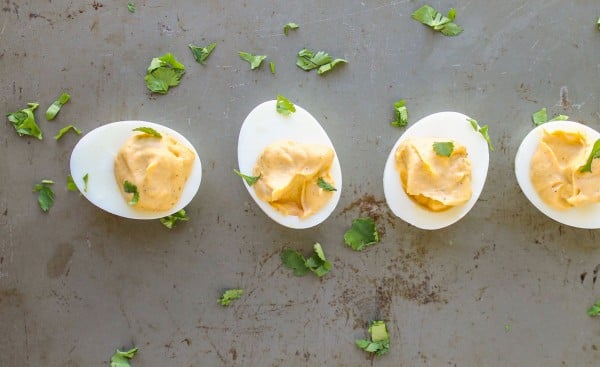 Shortly after that incident, Eric had to get up at an unholy hour to leave for a business trip. Naturally once he was gone I had a terrifying dream about an entire colony of black widows taking over our house. Like they KNEW he was gone. I have seen an entire colonies' worth of nonexistent black widows out of the corner of my eye today.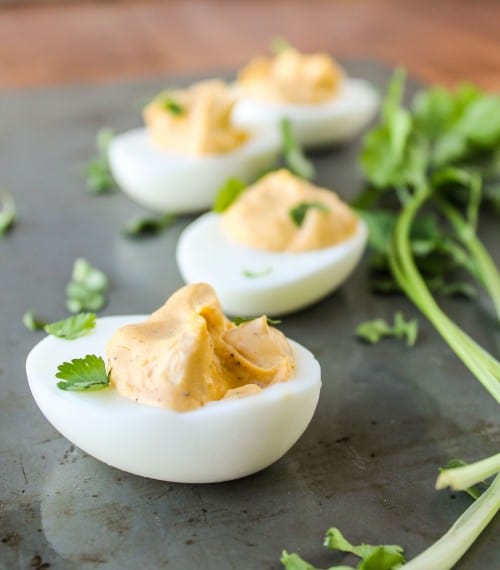 It's a good thing I'm not currently starring on reality TV, or people would think I was developing a twitch. (Am I the only one who has I'm-glad-there-are-no-cameras-here moments? Stupid question. (
Truman Show
, anybody? One of my favorite movies.)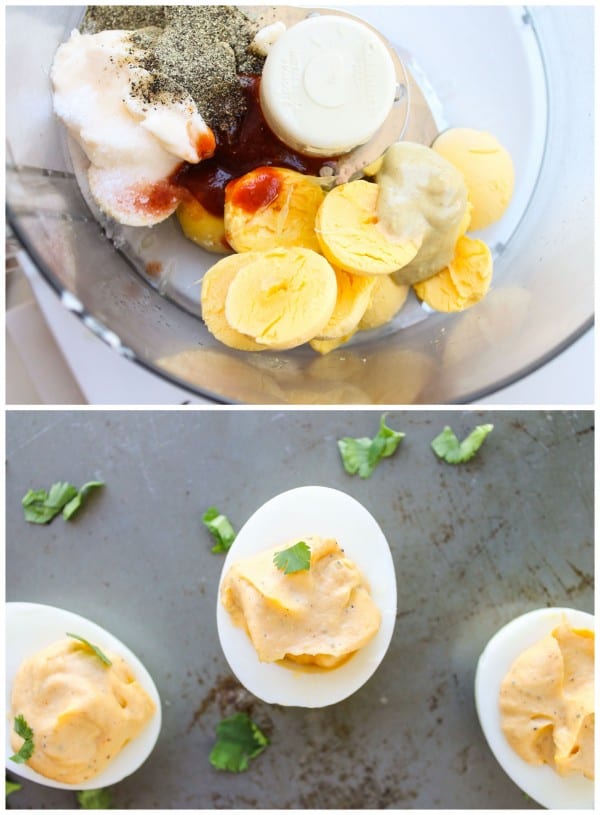 I turn into a total lazy teenager when Eric is out of town. All I want to do is stay in my pajamas and watch Pride and Prejudice all day. I keep thinking he's on vacation, so I deserve a break too…until I remember that it's a business trip. He's workin his booty to bring home the bacon, and here I am melting into the couch.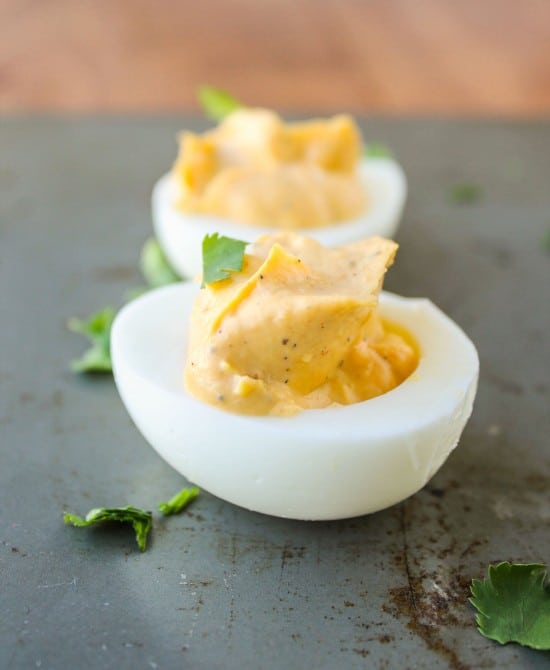 Easter is coming up, and we all know the best part about Easter food is the deviled eggs. (This judgment excludes
Easter candy
.) These are regular deviled eggs jazzed up with some Sriracha, lime juice, and cilantro. It makes a huge difference! I've never thought to add hot sauce to deviled eggs and now I'm never going back. I love them. They are not overwhelmingly spicy, just enough to be interesting. If Sriracha Deviled Eggs don't sound good to you check out these
Deviled Guacamole Eggs
. Also to die for.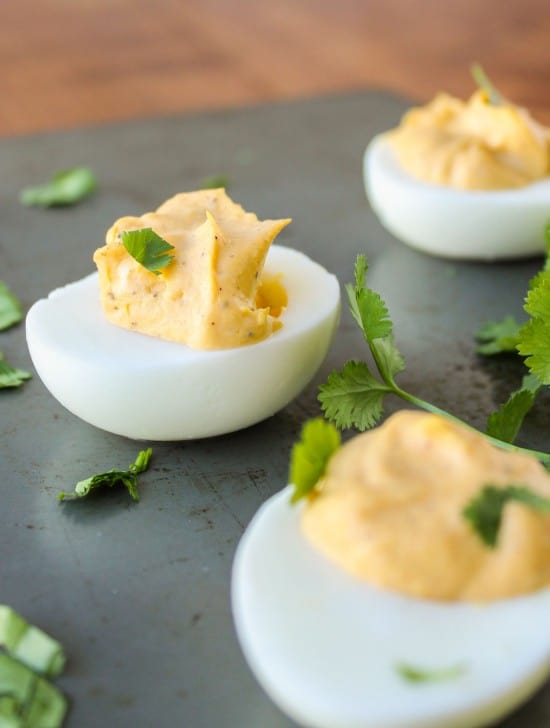 One last thing: here's a
Tuesday happy for you
. 20 million hits can't be wrong. Together, now, everybody: I'm sexy and you know it. (I never once claimed this blog was free from subliminal messages.)

Sriracha Deviled Eggs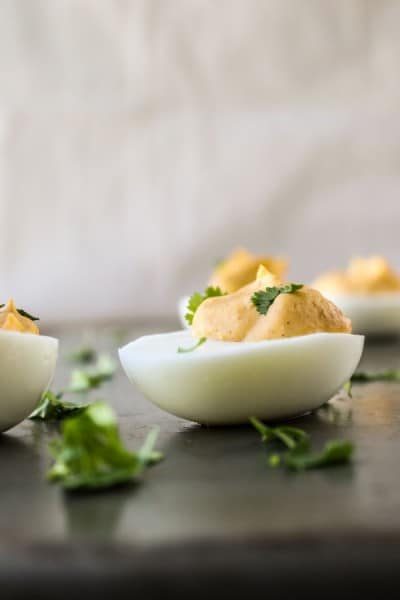 Sriracha, lime, and a sprinkle of cilantro take these Sriracha deviled eggs to the next level!
Ingredients
6

eggs

1/2

teaspoon

salt

1/2

teaspoon

pepper

1 & 1/2

teaspoons

lime juice

,

fresh

2

teaspoons

sriracha sauce

1

teaspoon

dijon mustard

1/3

cup

mayonnaise

,

+ 3 tablespoons

cilantro

,

fresh, finely chopped (for garnish)
Instructions
Fill a pot with a steamer attachment with about 3 inches of water. Bring water to a boil over high heat. Place the eggs in the steamer and set over the boiling water with a lid for 12 minutes.

Immediately plunge eggs into very cold water and cool completely. (You can boil them for 12 minutes directly in the water if you don't have a steamer.)

Peel the cooled eggs and cut in half lengthwise.

Put the yolks into the bowl of a food processor, blender, or bowl. Add the remaining ingredients (except the cilantro). Pulse, blend, or beat with a fork until smooth. Taste it to see if it needs more lime or Sriracha.

Spoon or pipe the filling into the reserved egg whites. Top with chopped cilantro and serve. These are a great make-ahead appetizer, they keep well in the fridge (covered).
Nutrition
Serving:
1
egg
|
Calories:
74
kcal
|
Carbohydrates:
1
g
|
Protein:
3
g
|
Fat:
7
g
|
Saturated Fat:
1
g
|
Polyunsaturated Fat:
3
g
|
Monounsaturated Fat:
2
g
|
Trans Fat:
1
g
|
Cholesterol:
84
mg
|
Sodium:
190
mg
|
Potassium:
35
mg
|
Fiber:
1
g
|
Sugar:
1
g
|
Vitamin A:
125
IU
|
Vitamin C:
1
mg
|
Calcium:
14
mg
|
Iron:
1
mg
Steam your eggs, my friends. Look at this: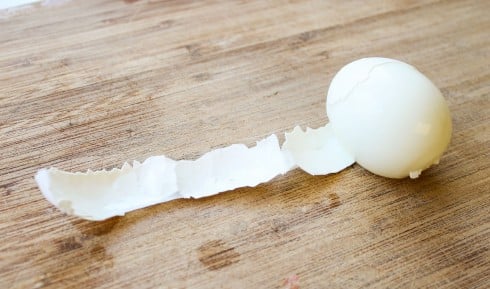 It makes them sooooo easy to peel. I got this tip from Elizabeth over at Guilty Kitchen.
If this recipe's got you in the mood for Sriracha, here are some other great kicked up recipes: