Sautéed Asparagus and Cherry Tomatoes
This simple sautéed asparagus is paired beautifully with bright cherry tomatoes. A splash of cream and Parmesan rounds everything out. If you don't know how to sauté asparagus, it's easy! It's great year-round as a summer side dish or a perfect compliment for a holiday meal.
Originally published March 20, 2014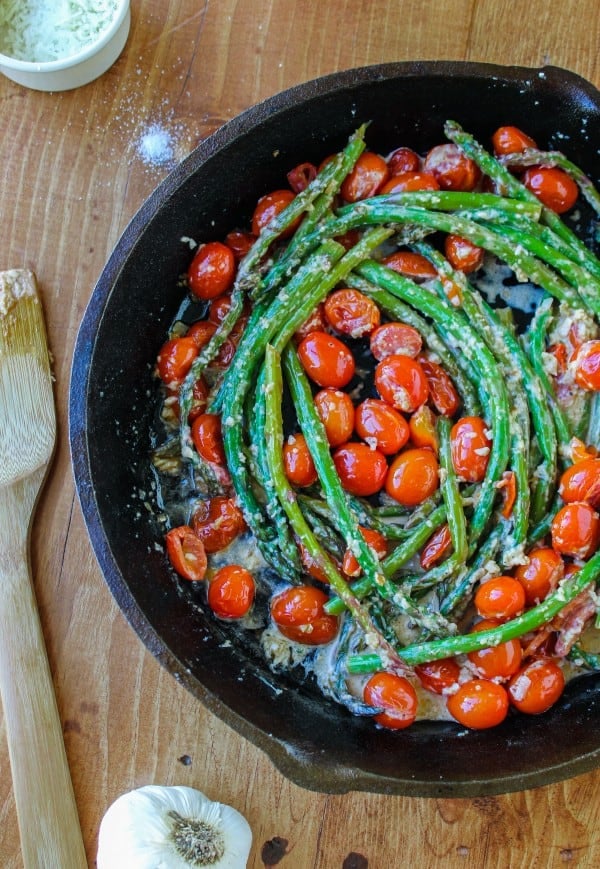 Here's why I love social media: a few days ago my sister-in-law Sandi went on our local mom's Facebook group and asked if anybody knew of any poppy fields that were blooming. Like, what kind of obscure request is that, right?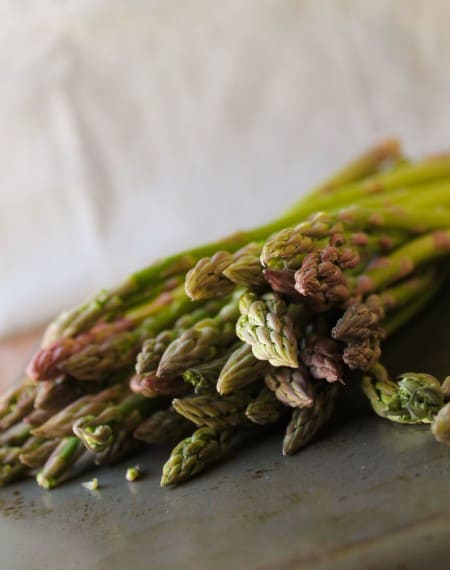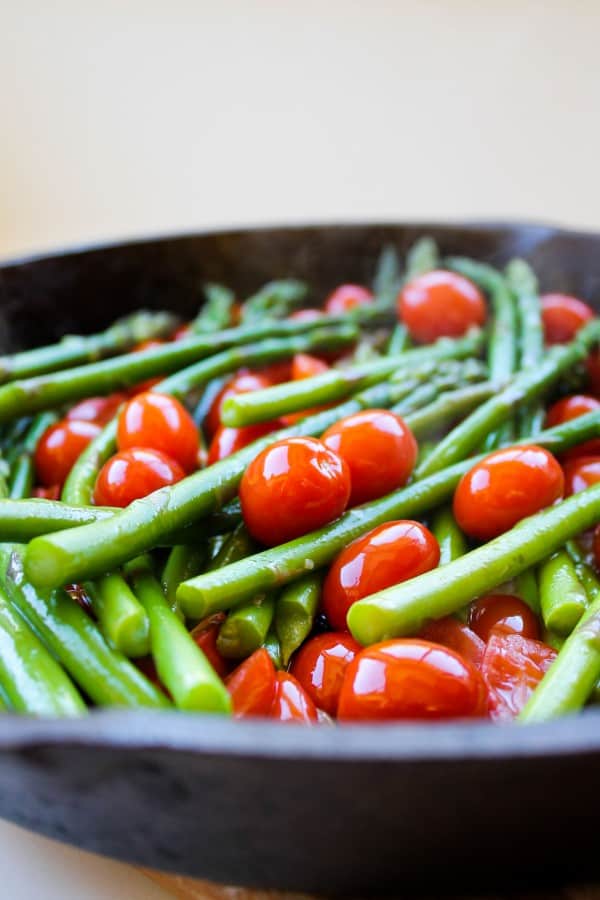 Boom. 10 minutes later, a random lady had provided the name of a park on the river, with specific instructions on how to hike to the illustrious Field of Poppies. So off we went, cameras in hand.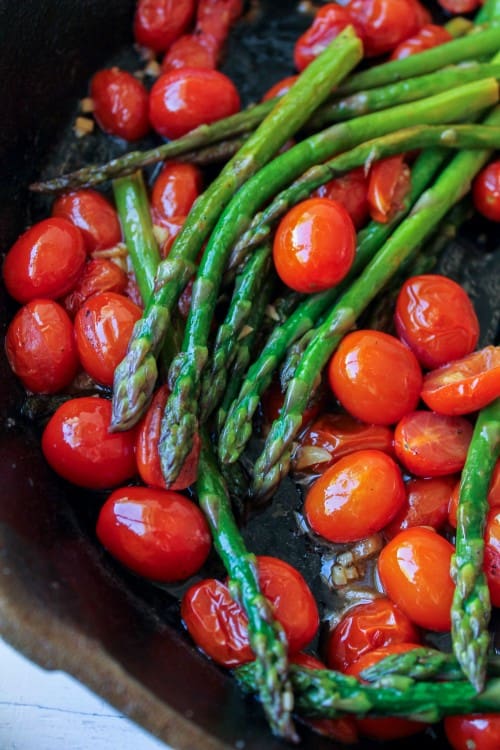 I took a bazillion pictures of flowers and got one semi-decent shot (if you are a Real Photographer, stop snickering, it makes you sounds like a horse anyway):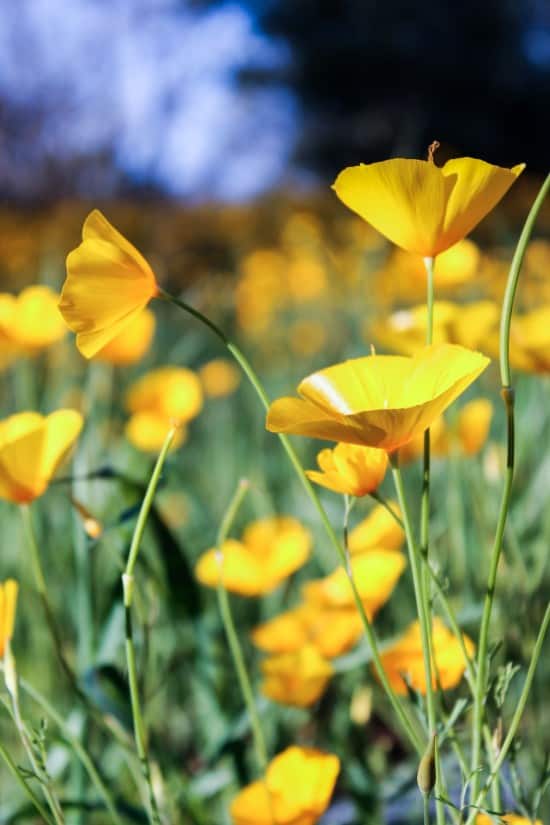 Aaaaaaand here's what Sandi got:

I'm not really sure how she succeeded in making my baby look like the Jolliest Christmas Elf That Ever Was, but she totally did. I can just see him with a tiny little hammer tinkering away at an Etch-a-Sketch, pointy ears a-twitching.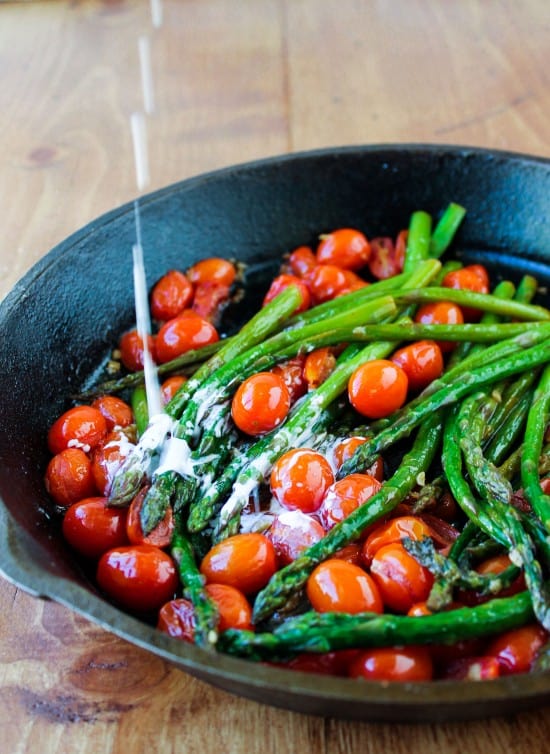 Truman was the easy one. Charlotte, on the other hand, totally freezes up when more than one person is paying attention to her. We ask her to smile, we get a grimace with upturned lips. We tickle her, she squirms mercilessly. We offer Fruit Loop bribes and get a meltdown when she can't hold the baggie. Somehow, SOMEHOW, Sandi managed to make her look adorable and smiley.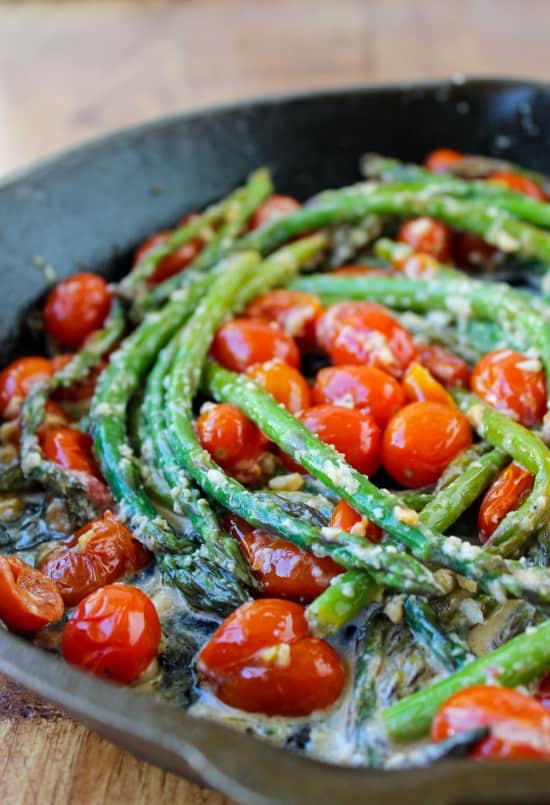 As if to rub it in our face, Charlotte the Stoic was laughing and singing the whole car ride home. She giggled like a maniac about how half of her booty is purple and the other half is green and poopy poopy poopy. How did I not think of resorting to potty humor when it mattered most??
If you want to see the rest of the shoot, here it is. Thanks Sandi for photoshopping in both mine and Eric's heads on the family shot so that we didn't look like huge-mouthed Muppet characters (we were trying to make our kids smile for the camera.) Your talent is dumbfounding.
How to sauté asparagus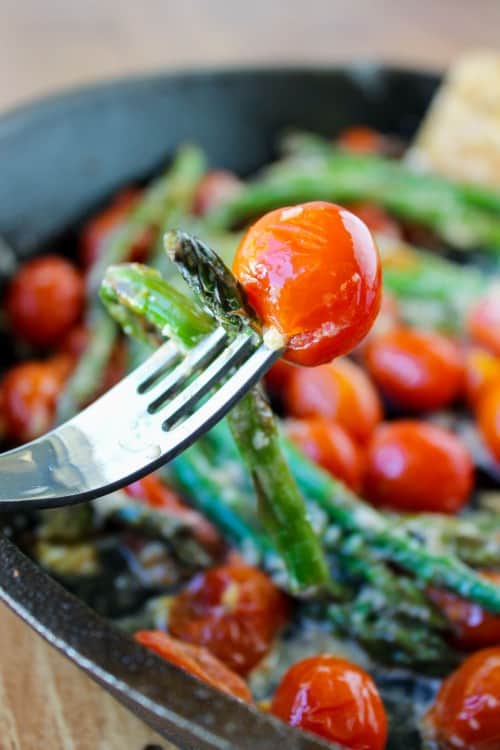 So who's ready for some Starburst Jelly Beans and giant Reeses Eggs? Oh wait, I mean healthy sautéed asparagus and spring ham. Whichever way you swing, Easter is coming up and I am SO excited! Easter has the best candy. I mean, the best vegetables. Whatever.
This asparagus is paired up with some cherry tomatoes and finished off with a splash of cream and a smattering of fresh Parm for good measure. I mean, you can't really go wrong with this combo. I blanched the asparagus first to keep it pretty, but you can skip that step and just sauté it if you want. This would be a perfectly easy side to add to your Easter menu! And don't forget these Gruyere-Crisped Potatoes Au Gratin. That would be tragic. Happy spring everybody!!
P.S. Guess what! I'm doing my first guest post on Friday. My friend Claire over at Lemon Jelly Cake just had her baby boy and I'm filling in for her! Stay tuned!
Do you guys give up? Or are you thirsty for more?
Facebook | Pinterest | Instagram | Twitter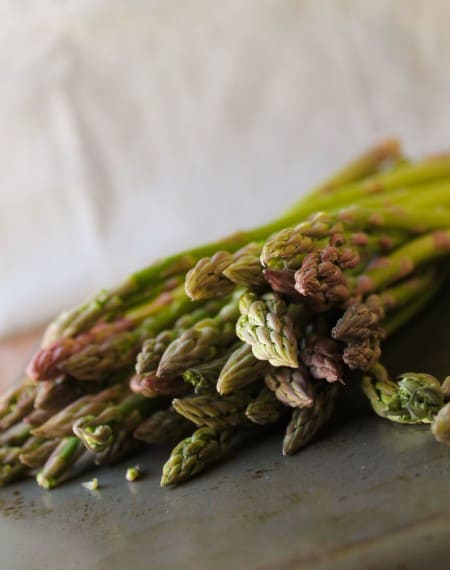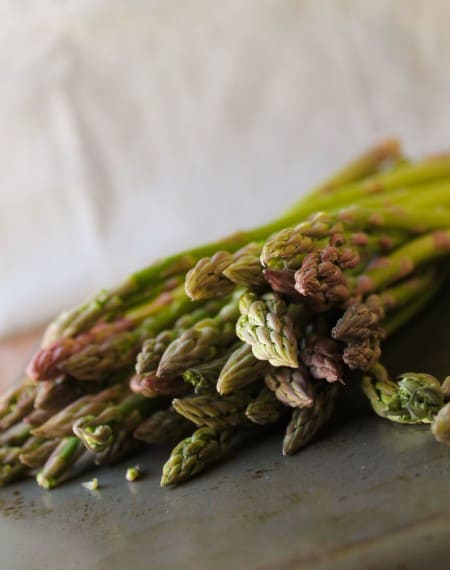 print
Did you make this recipe?
Leave a review »
Sautéed Asparagus and Cherry Tomatoes
Makes 4-6 side servings
adjust servings
Ingredients
6-8

cups water

1/2

teaspoon salt

1

bunch (1 pound) asparagus

1

dry pint cherry tomatoes

1

tablespoon butter

1

tablespoon olive oil

2

cloves garlic, minced

salt and pepper to taste

2

tablespoons cream

1/4

to 1/3 cup freshly grated Parmesan
Instructions
Wash the asparagus and snap off the woody ends.
In a large pot, bring 6-8 cups of water to a boil over high heat. Add half a teaspoon of salt. When the water is boiling, add the asparagus and set a timer for one minute (don't turn down the heat). Just one minute, don't overdo it! You can do this in 2 batches if your pot is small.
Use a slotted spoon to transfer the asparagus to a colander or bowl. Immediately run the asparagus under cold water for at least 10-15 seconds. (Or you could do an ice bath) You just need to stop the cooking process. Set aside.
Cut half of the cherry tomatoes in half.
In a large skillet, heat butter and olive oil over medium heat. Add the garlic when it is hot. Saute for 1 minute, then add all the cherry tomatoes, both the whole ones and the cut ones.
Cook the tomatoes for about 6 minutes, stirring occasionally, until some of the whole ones have burst. Turn the heat up to medium high. Add the blanched asparagus and continue to cook for another 5-8 minutes, or until the asparagus is as crisp-tender as you like it. (Taste it!)
Season with salt and pepper to taste.
Remove from heat and add 2 tablespoons of cream and some grated parmesan. Eat hot!
by The Food Charlatan

If you make this recipe,
share it on Instagram
 using the hashtag
#TheFoodCharlatan
so I can see it!
Source: The Food Charlatan
Some other asparagus recipes to get you in the mood for spring!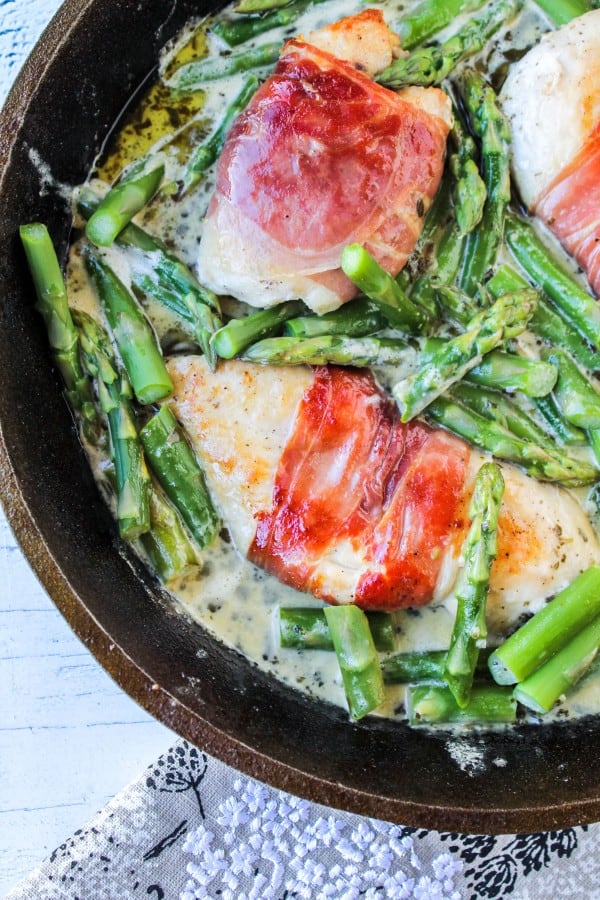 Prosciutto-Wrapped Chicken with Asparagus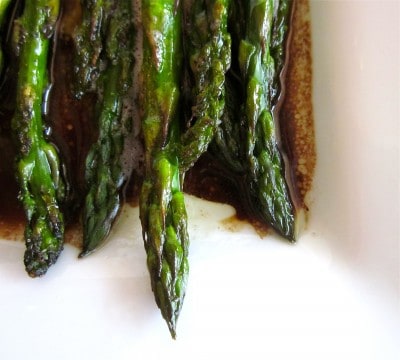 Balsamic-Browned Butter Asparagus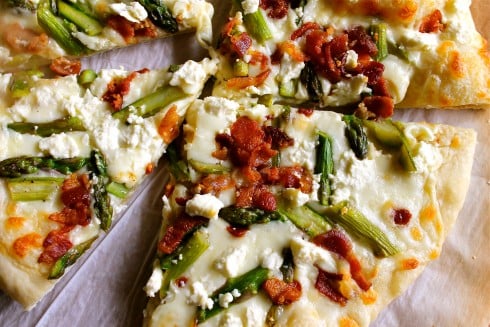 We are a participant in the Amazon Services LLC Associates Program, an affiliate advertising program designed to provide a means for us to earn fees by linking to Amazon.com and affiliated sites.