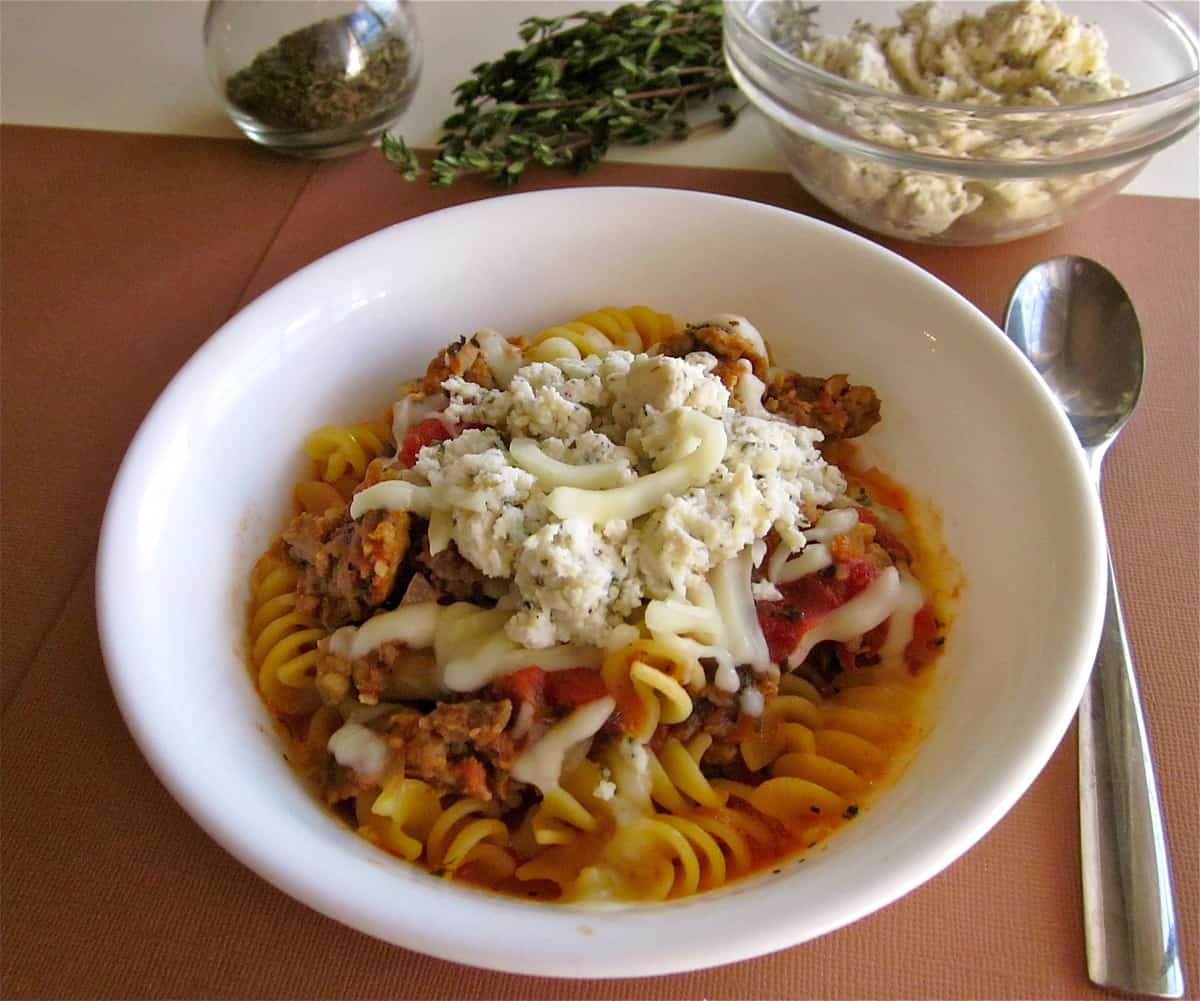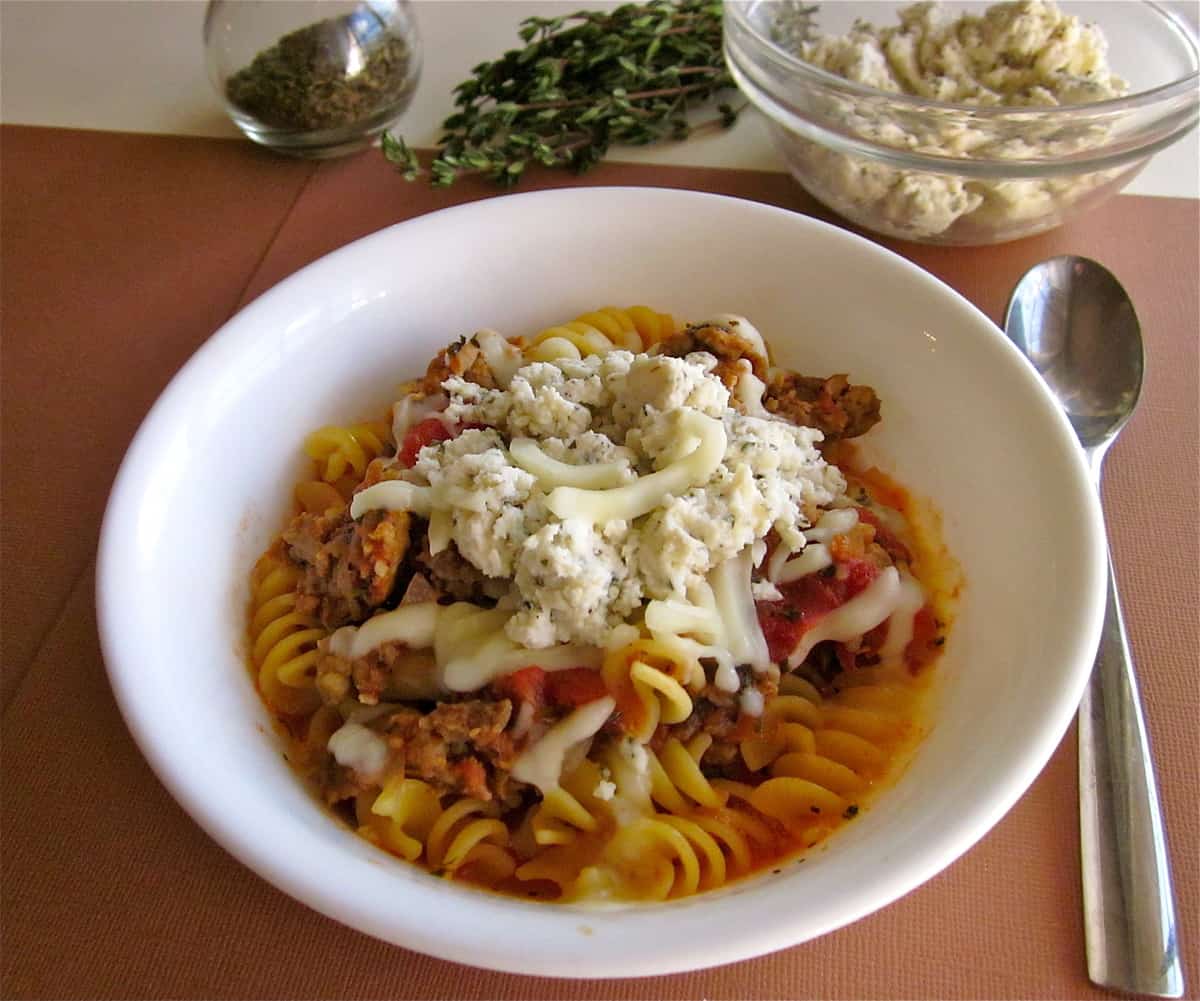 Sometimes I wish I had a house elf.  Or heck I'd even take a mere dish-elf.  It's kind of pathetic that I'm wishing for this and not world peace or something, especially since all I do is stay home every day.  It's not like I don't have time for dishes.  I just hate them.  Hate them with the fire of a thousand suns.
This really is a problem for me, since I cook constantly. Almost every day Eric walks in the door after work and I say, I'm making dinner.  Sorry about the mess. Then he proceeds to clean it up.  After being at work for 9 hours.  The man truly is a saint.  Or maybe he's part house elf.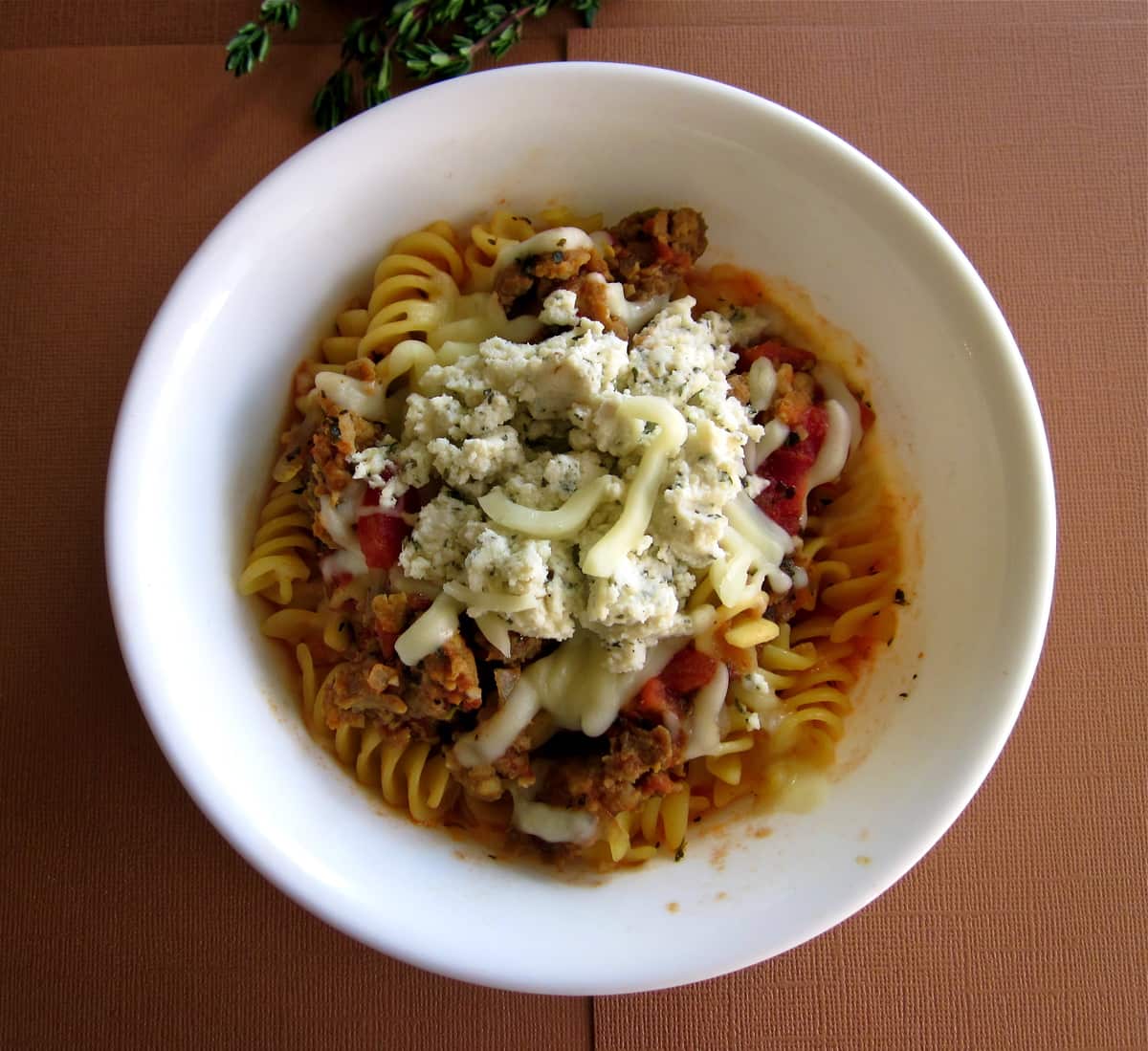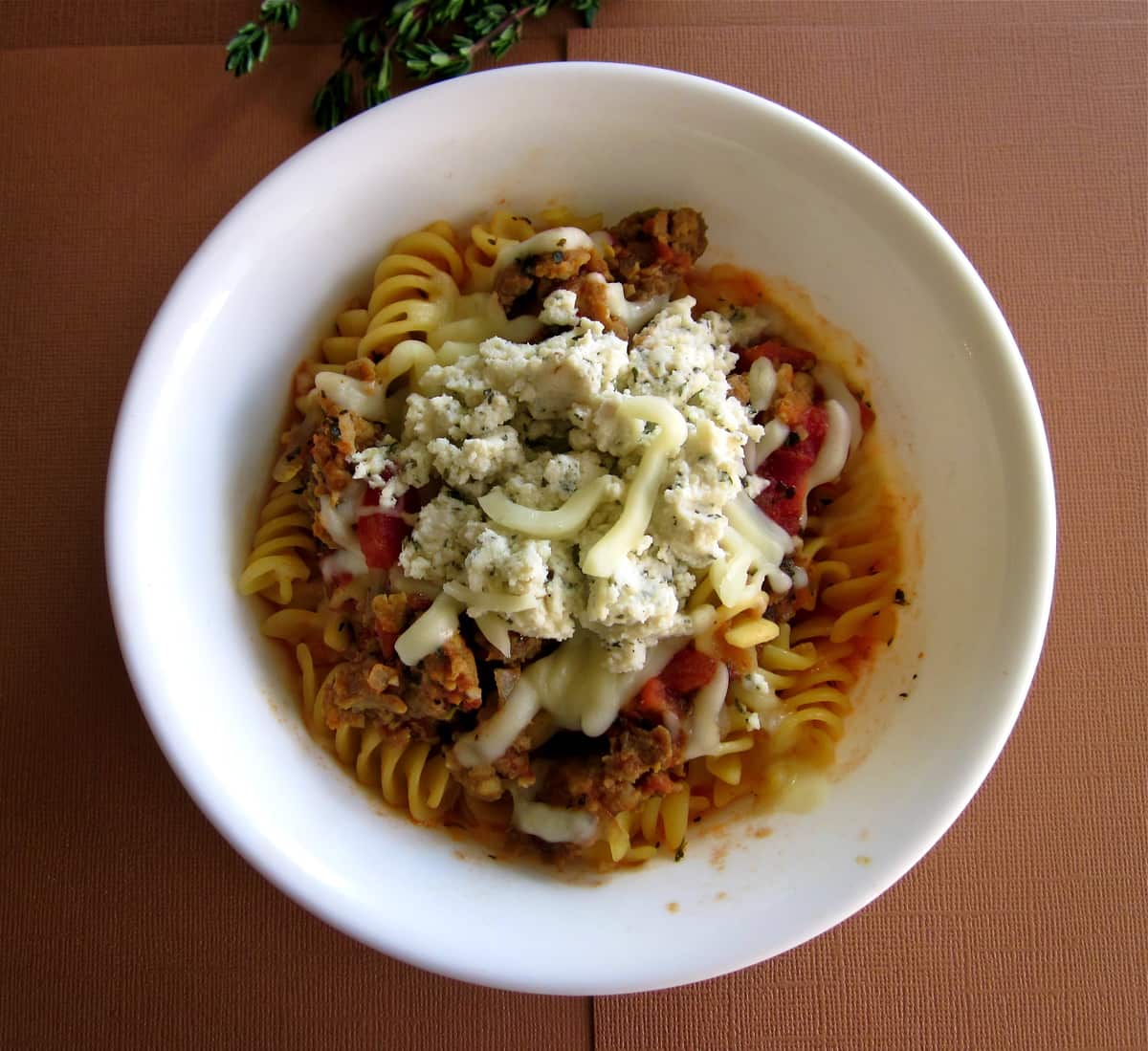 Seriously though.  I'm kind of like a tornado in the kitchen. I leave destruction in my wake. Eric is like disaster cleanup.  He comes in and saves the day.  Maybe I should get him one of those Helping Hands t-shirts.  It would probably be more appropriate than wearing an apron.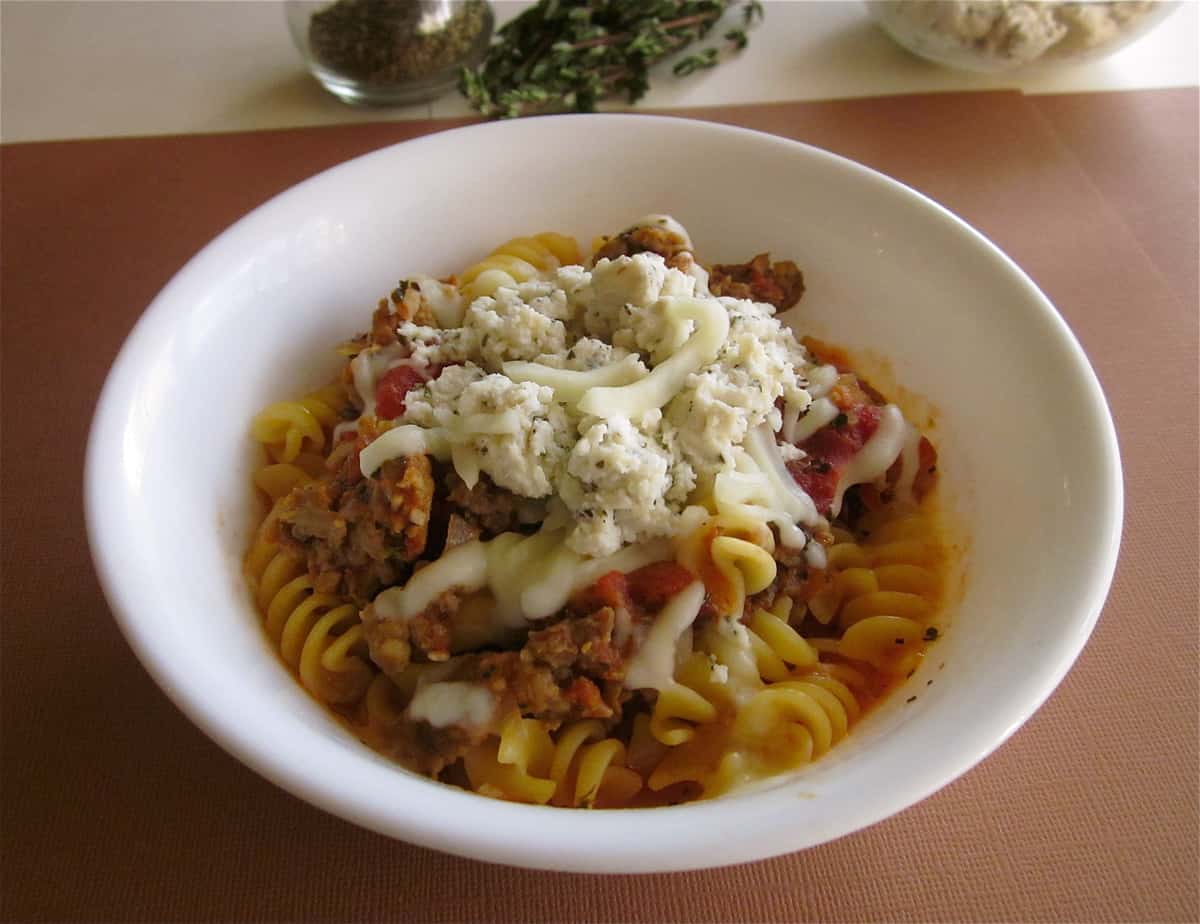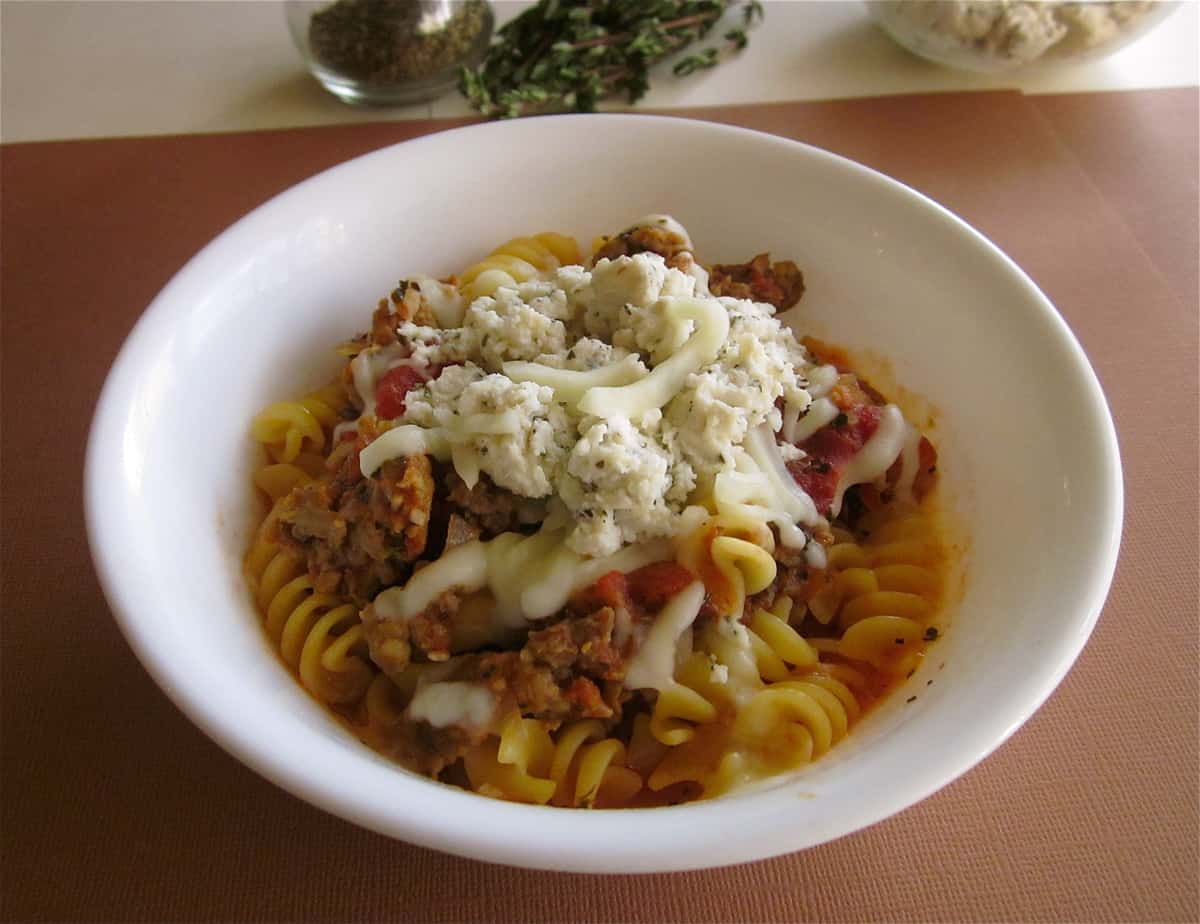 A friend of mine revealed to me the secret of the oven.  If you have a sink full of dishes and company coming, stick them in the oven to get them out of the way.  Why didn't I think of that?  Genius.  Then she told me about the time she used this trick just before a potluck at her house. One guest arrived and said, My casserole needs to keep warm.  Do you mind if I stick it in your oven?
The lesson here?  It's for you people: don't ask to use my oven when you come over, unless you are part house elf.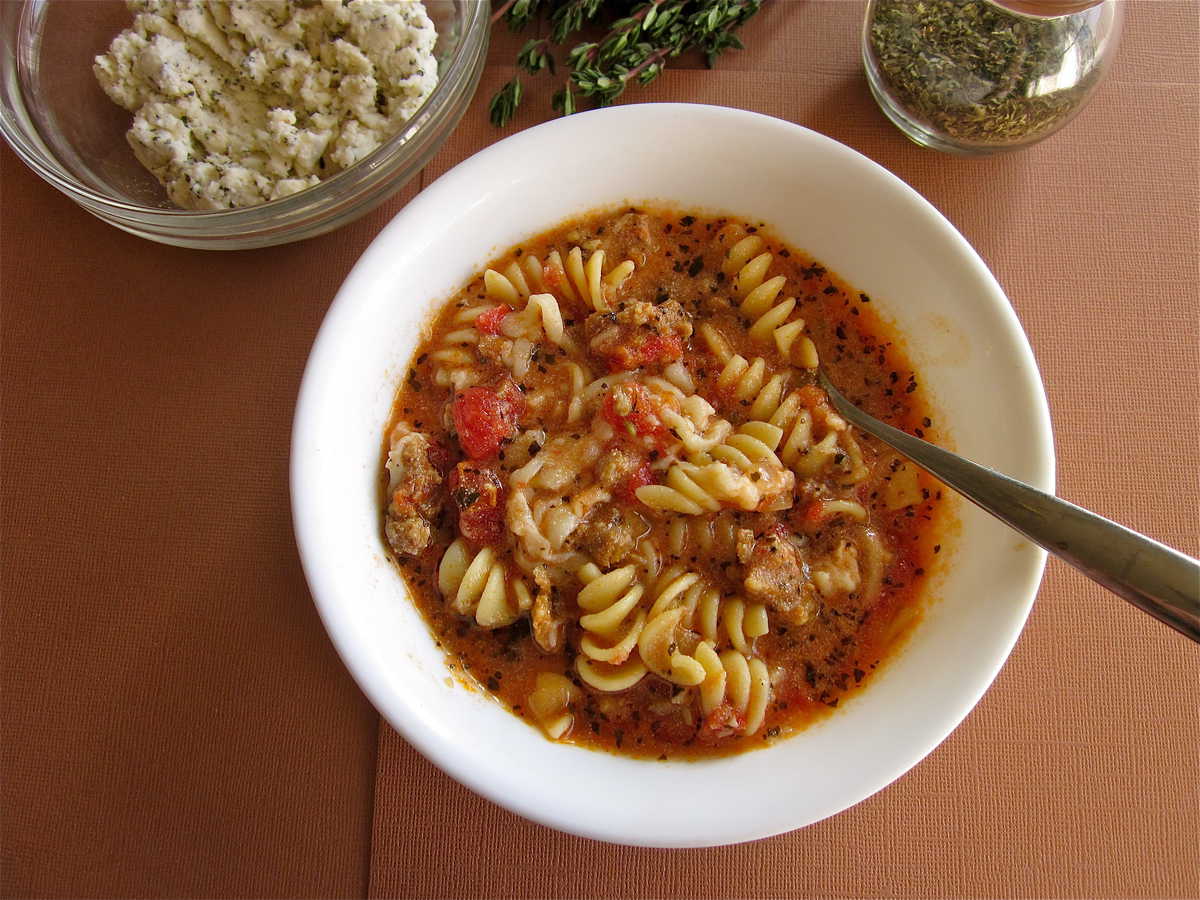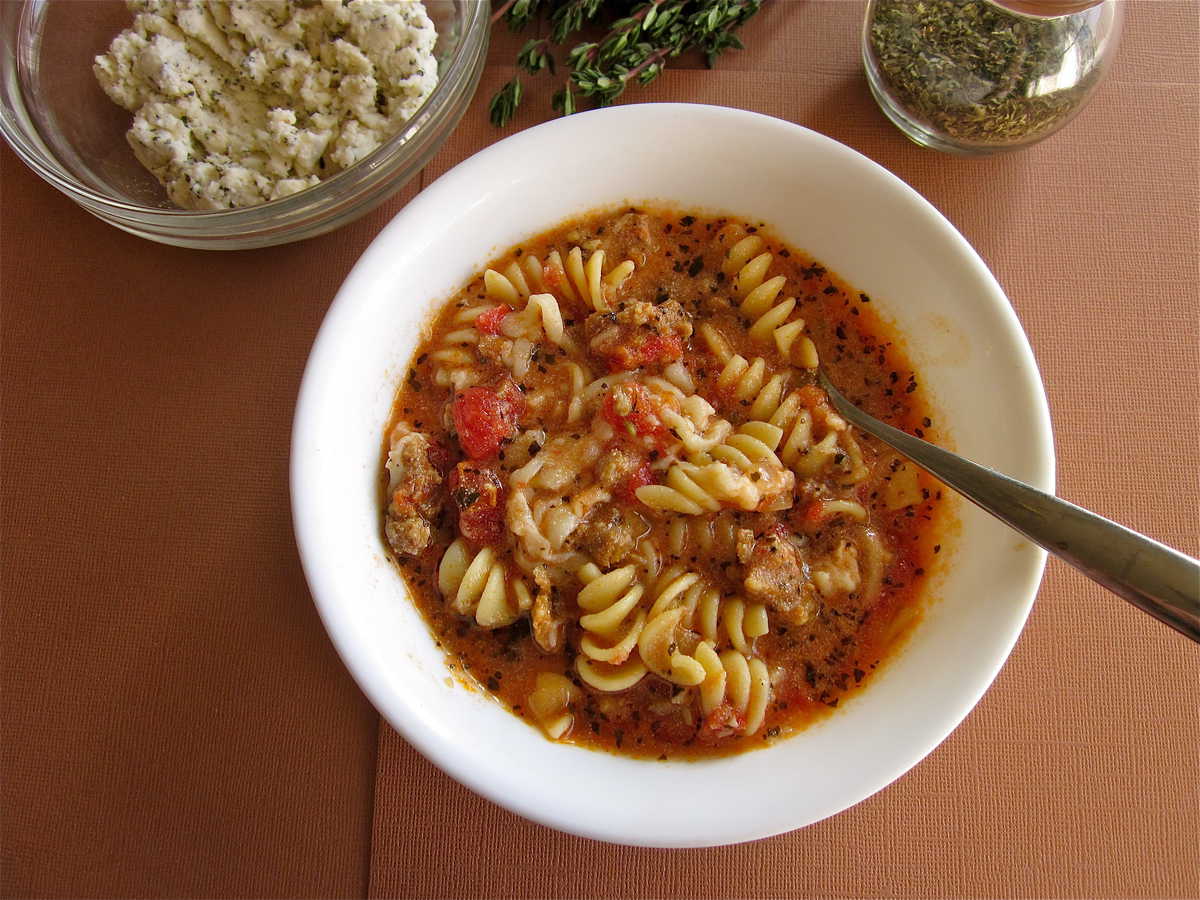 At first this recipe sounds kinda weird.  Why mess with lasagna when the normal version is already perfect?  But I promise, this soup will not disappoint.  I don't think I ate anything else until the entire pot was finished.  I was eating the ricotta mixture with a spoon, it was that good.
Lasagna Soup
Source: Mel's Kitchen Cafe
Soup:
1 or 1 1/2* pounds Italian sausage (some like it hot. including me. har har.)
1 medium yellow onion, chopped
4 cloves garlic, finely minced or pressed through a garlic press
2 teaspoons dried oregano
1/2 teaspoon dried crushed red pepper
3 tablespoons tomato paste
1 (28-ounce) can fire roasted diced tomatoes, undrained
2 bay leaves
6 cups low-sodium chicken broth
1/2 cup chopped fresh basil or 2 tablespoons dried basil
Salt and pepper to taste
1/2 pound fusilli noodles, cooked and drained
Cheese topping:
1 cup ricotta cheese
1/2 cup grated Parmesan cheese
1/4 teaspoon salt
1/8 teaspoon black pepper
1 Tablespoon chopped fresh basil or 1 1/2 teaspoon dried basil
2 cups shredded mozzarella cheese, for sprinkling
DIRECTIONS:
In a large 4-quart pot, add the Italian sausage and cook over medium heat, breaking the pieces up with a wooden spoon or spatula while it cooks. After about 3-4 minutes, add the onion. Cook the sausage and onion together, stirring occasionally, until the sausage is cooked through and the onions are soft, about 5-7 minutes. Drain any excess grease. Stir in the garlic, oregano, red pepper flakes and tomato paste. Cook for 1-2 minutes, stirring constantly. Add the diced tomatoes with their juices, bay leaves and chicken broth. Add the basil, if using dried (if using fresh basil, add it in the next step).
Bring the soup to a boil then reduce the heat and simmer for 20-30 minutes. Season the soup with salt and pepper to taste and the fresh basil, if using.
For the cheese mixture, in a small bowl, combine the ricotta cheese, Parmesan cheese, salt, pepper and basil. Set aside.
To serve the soup, add a scoop of cooked pasta noodles to a bowl. Top with a ladle or two of soup and dollop with a generous spoonful of the cheese mixture. Sprinkle with mozzarella cheese. Serve immediately.
*The original recipe calls for 1 1/2 pounds of sausage, but I think next time I will just use one pound.  This from the girl whose family actually called her "little carnivore" when she was young.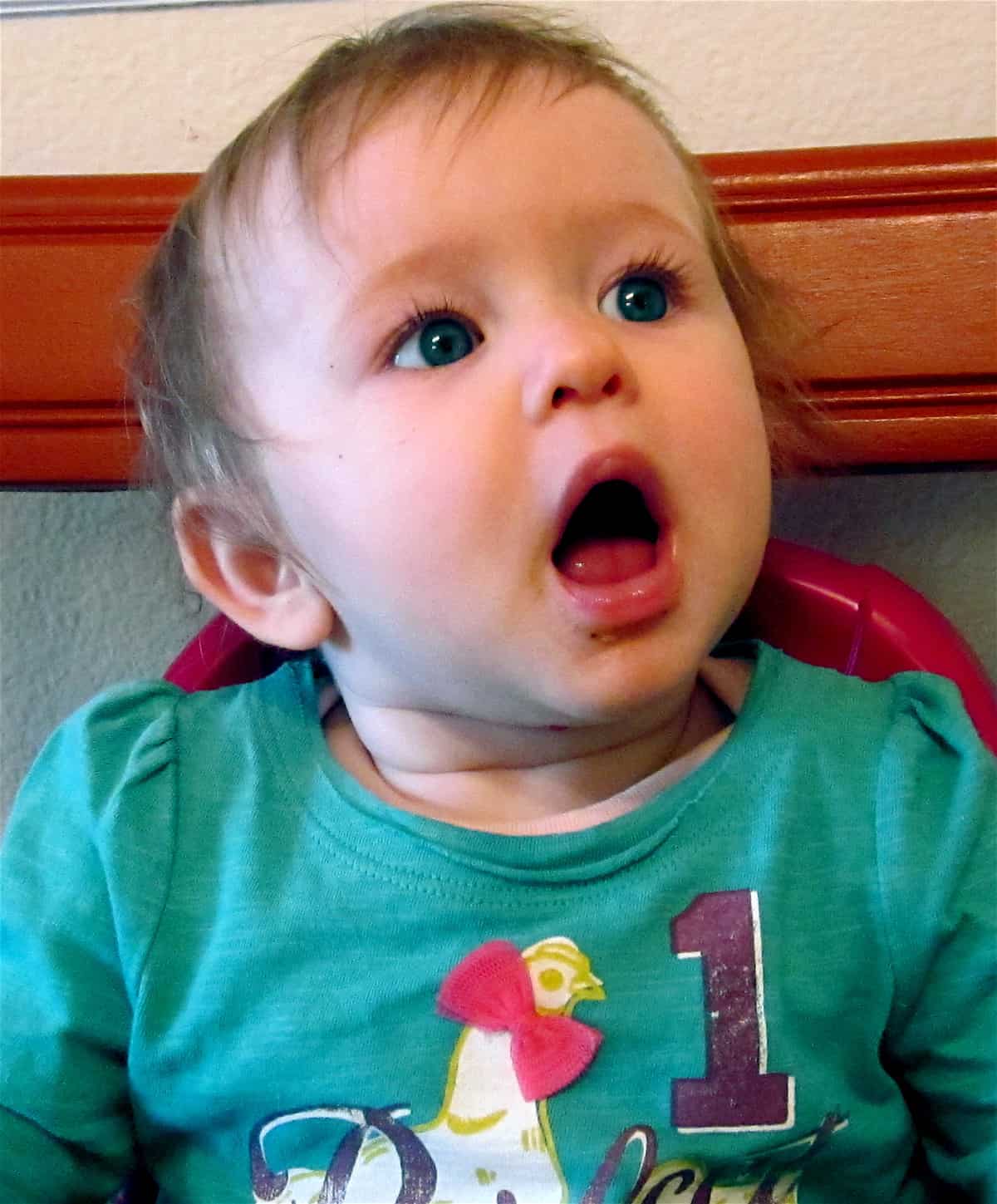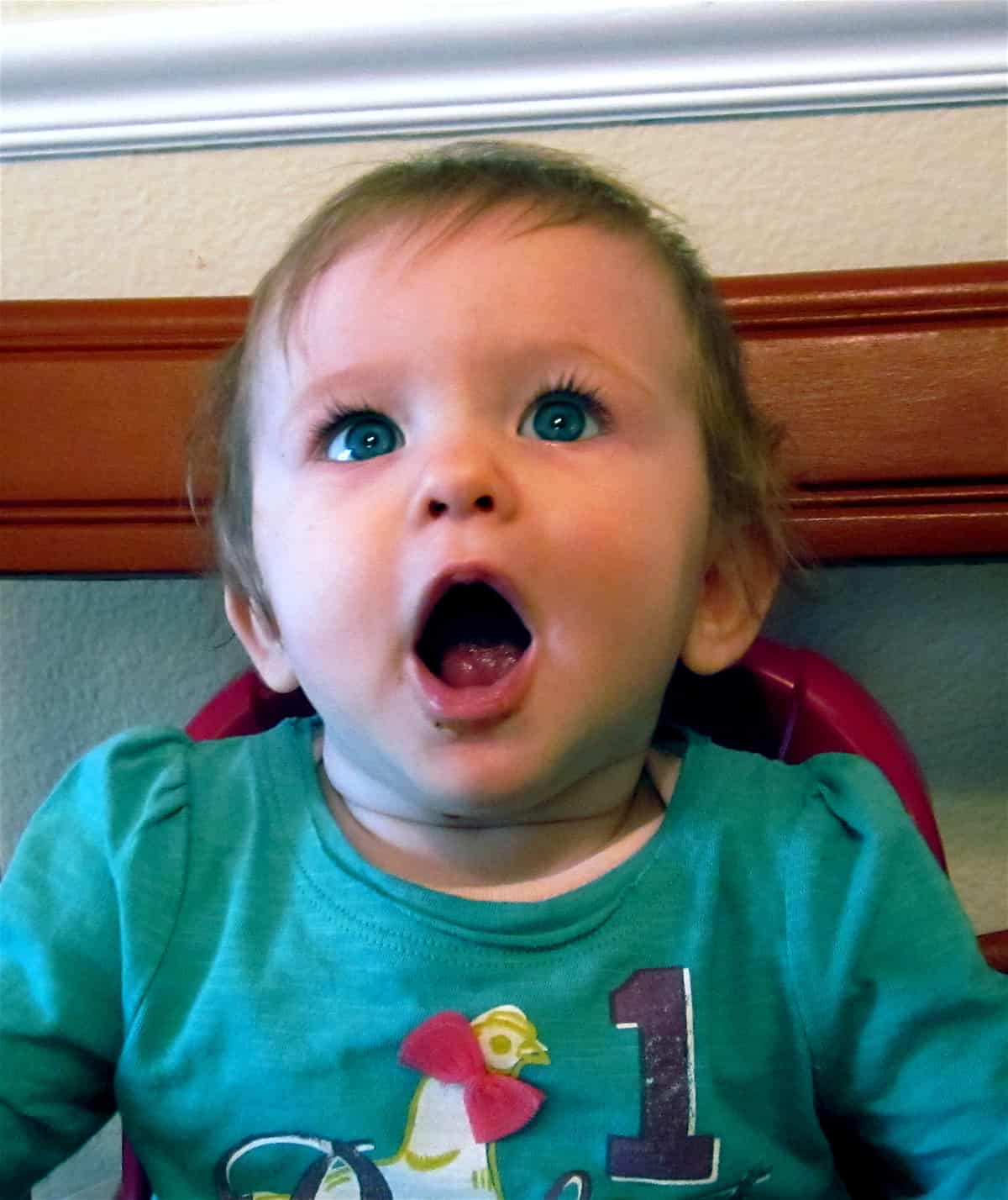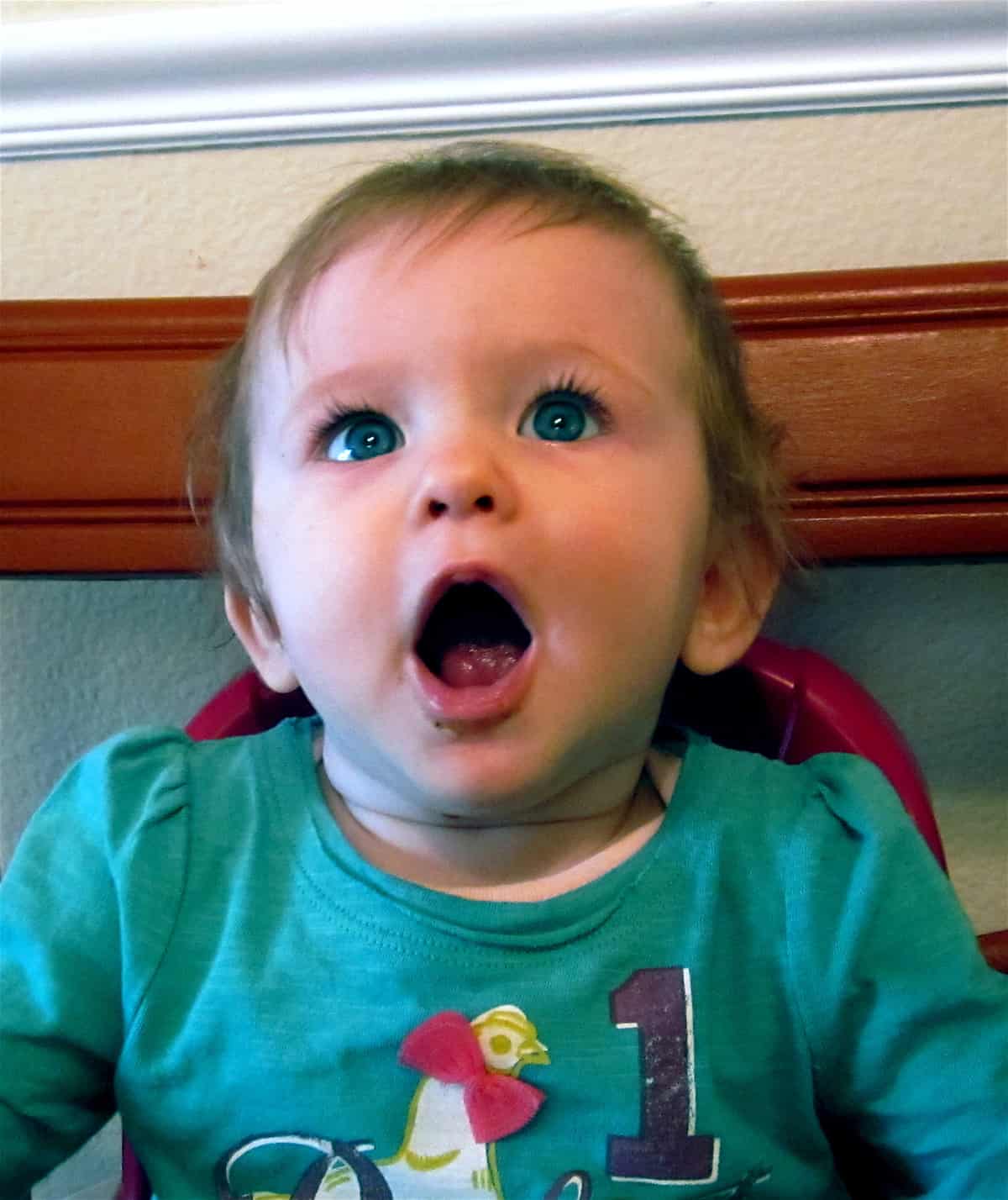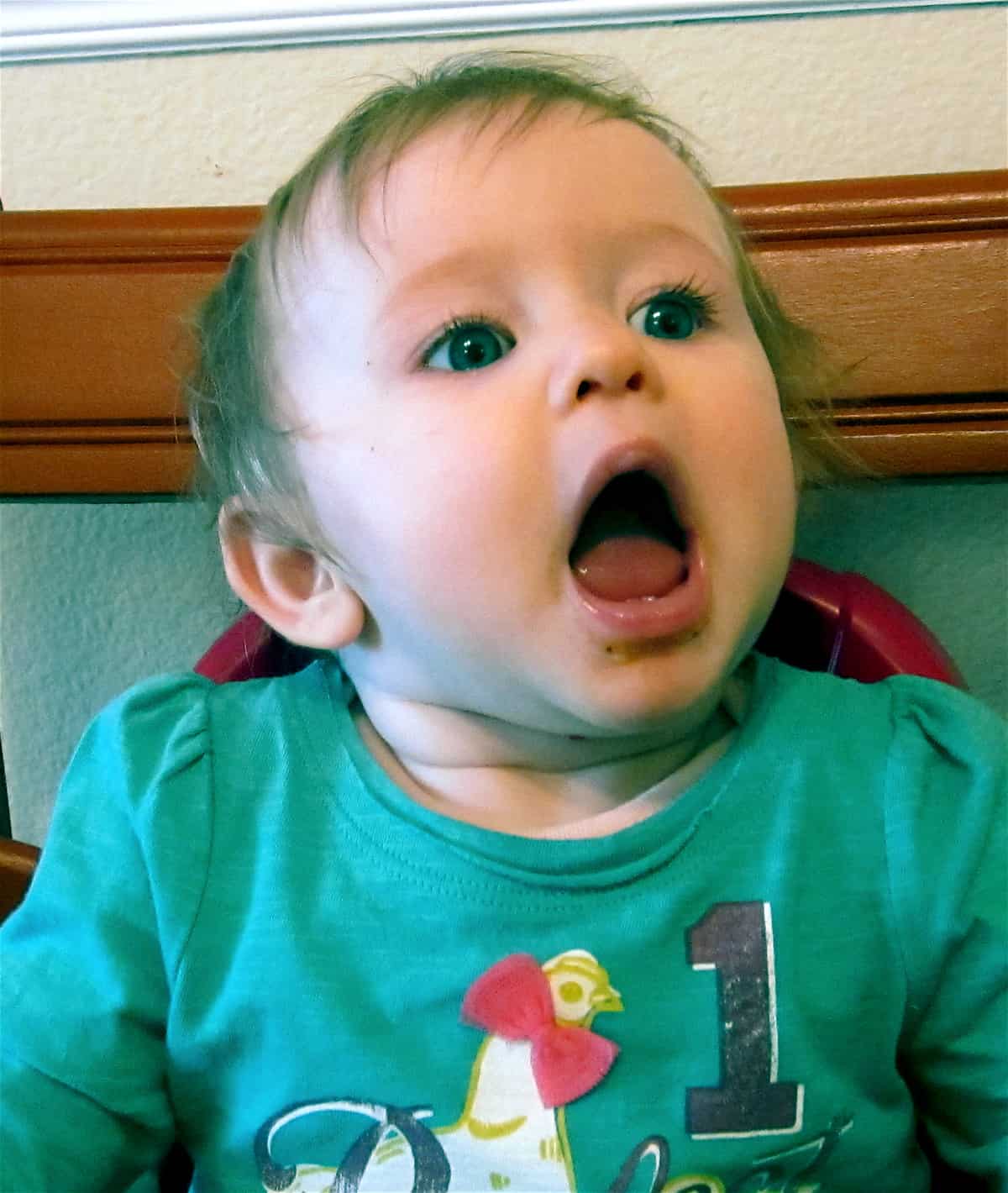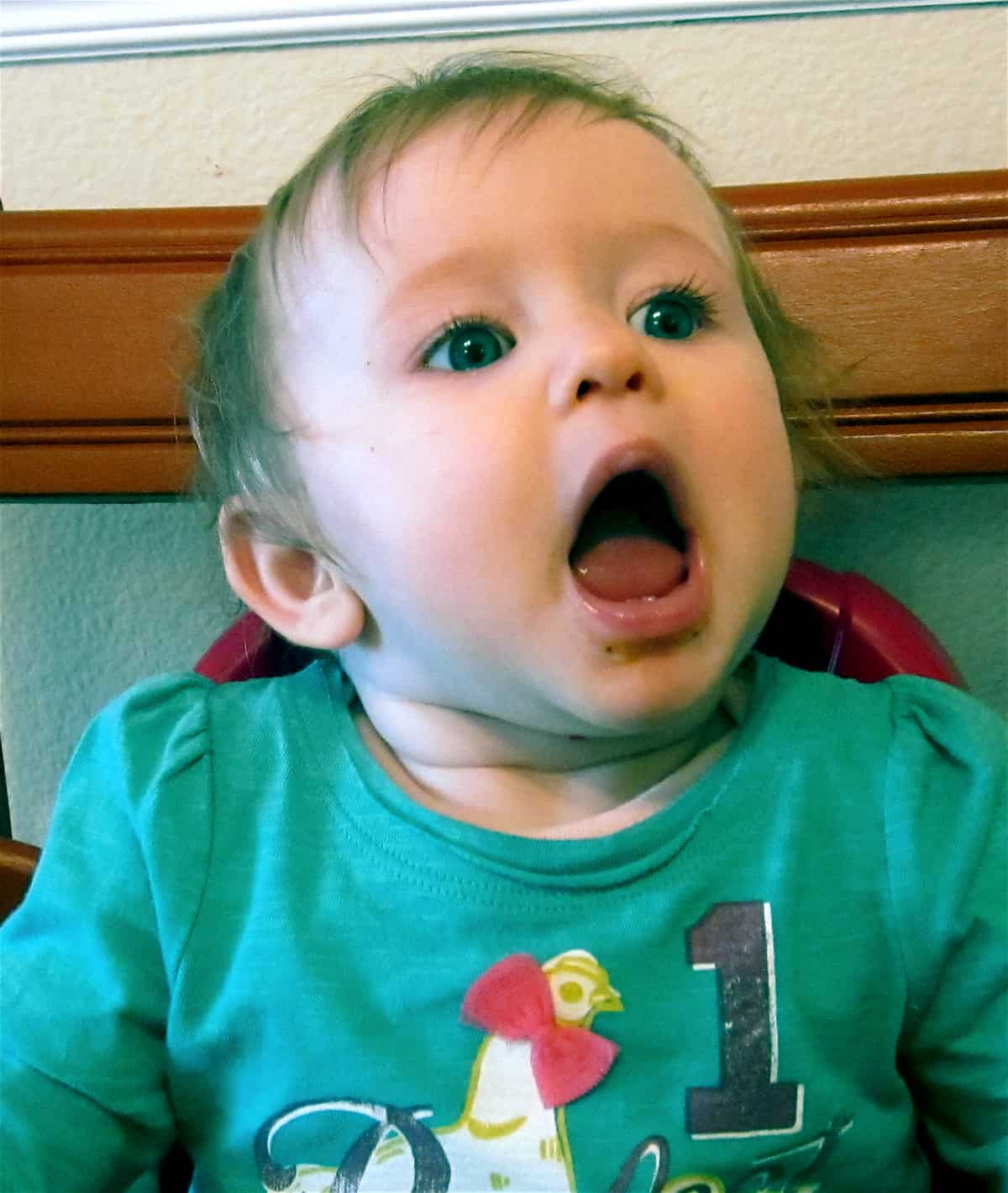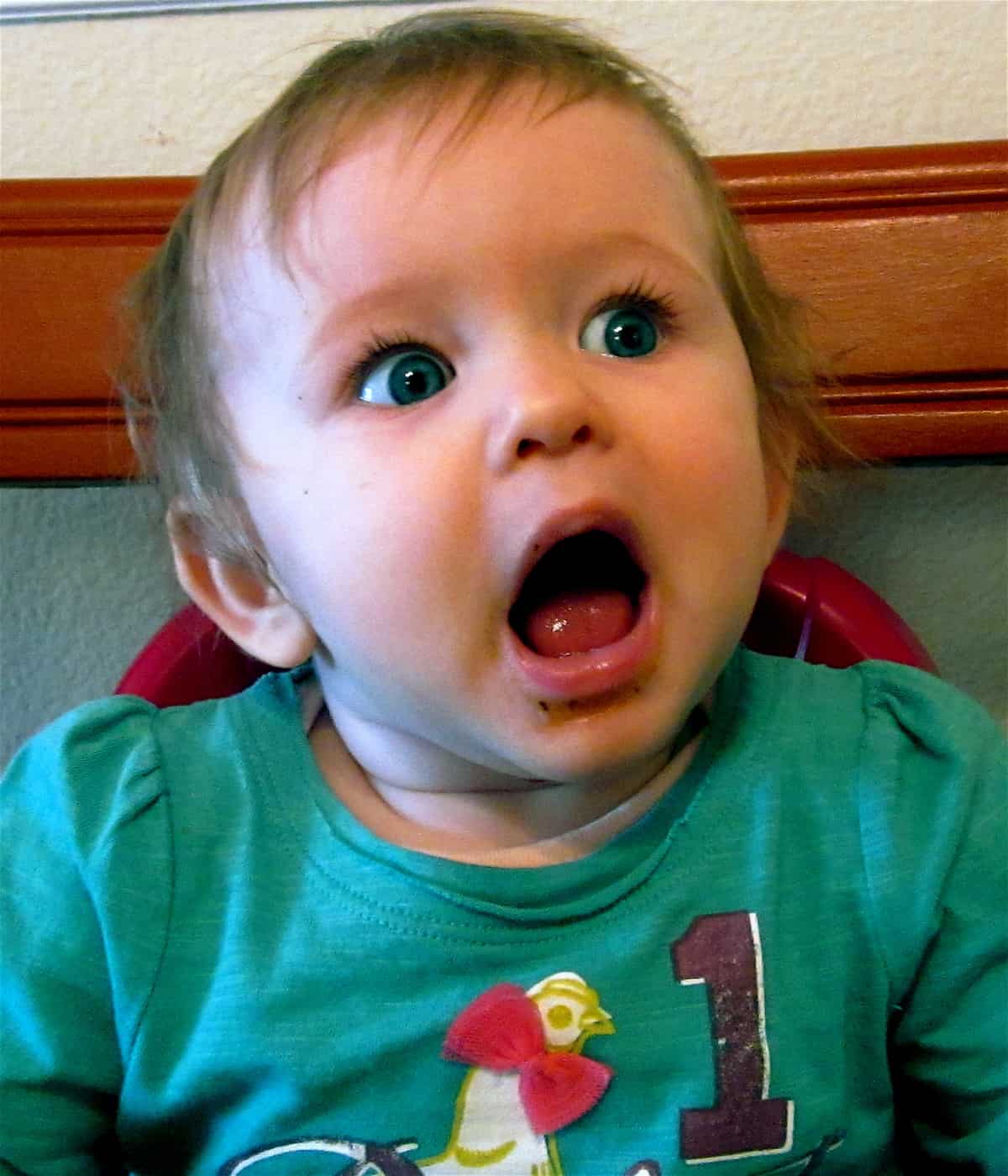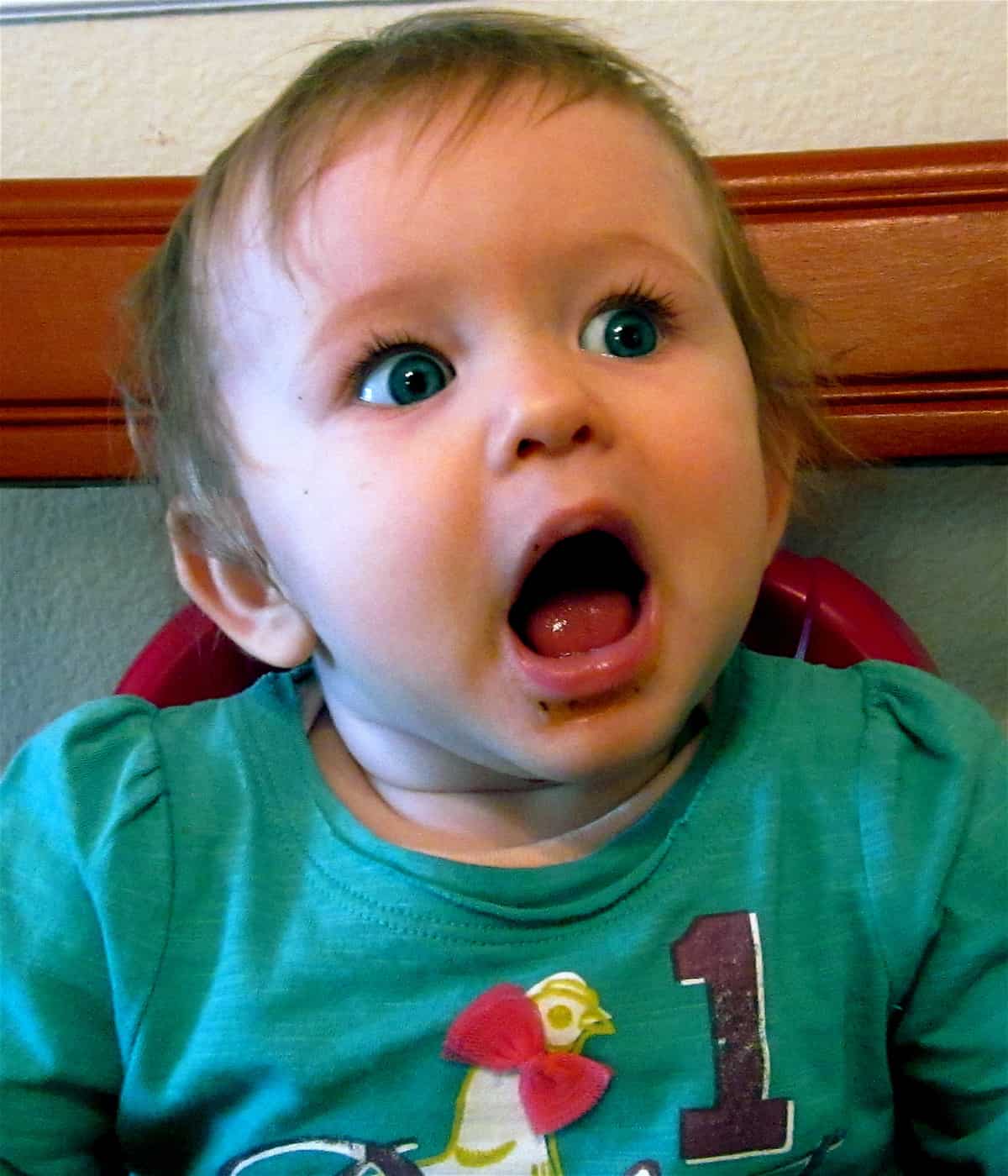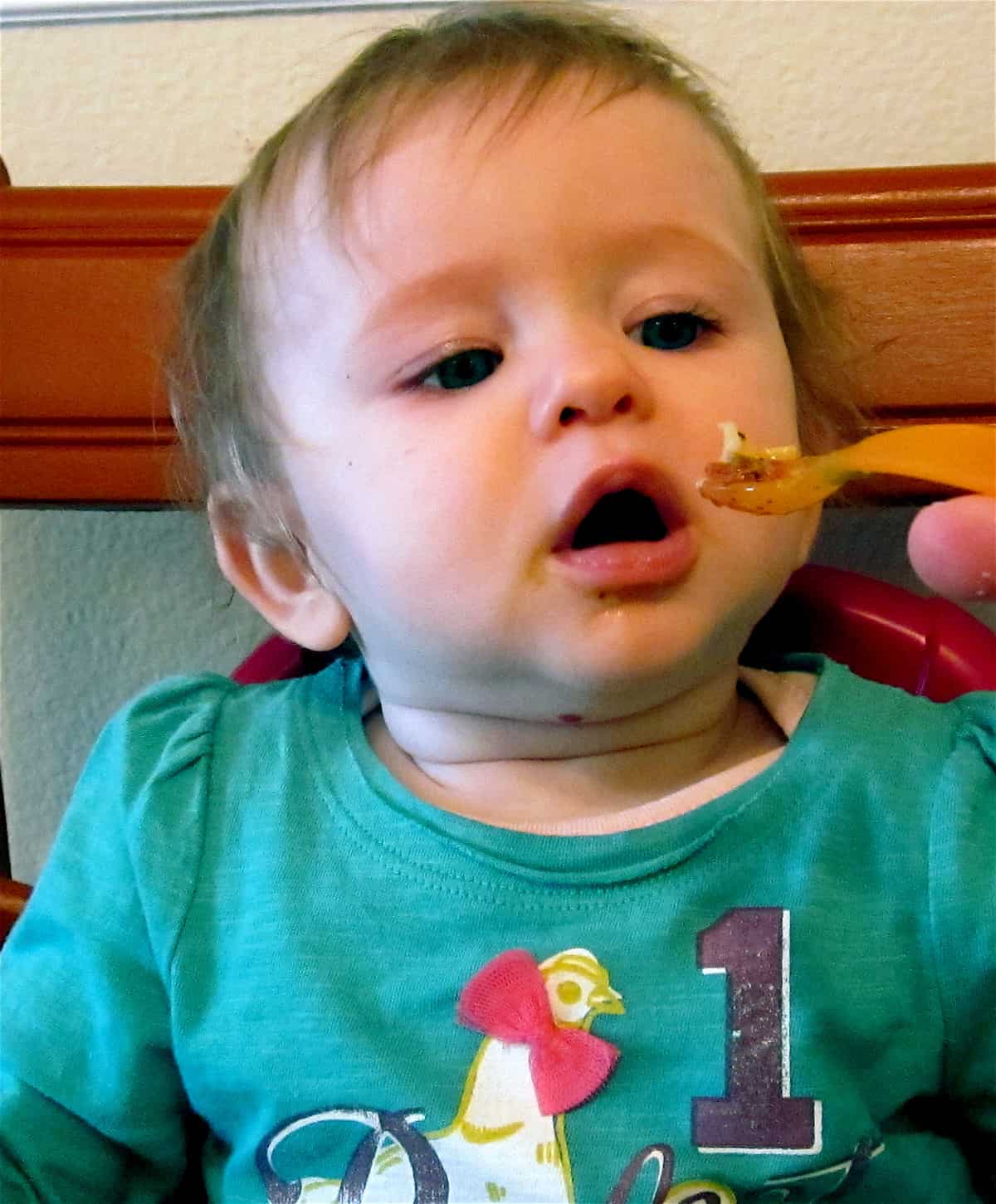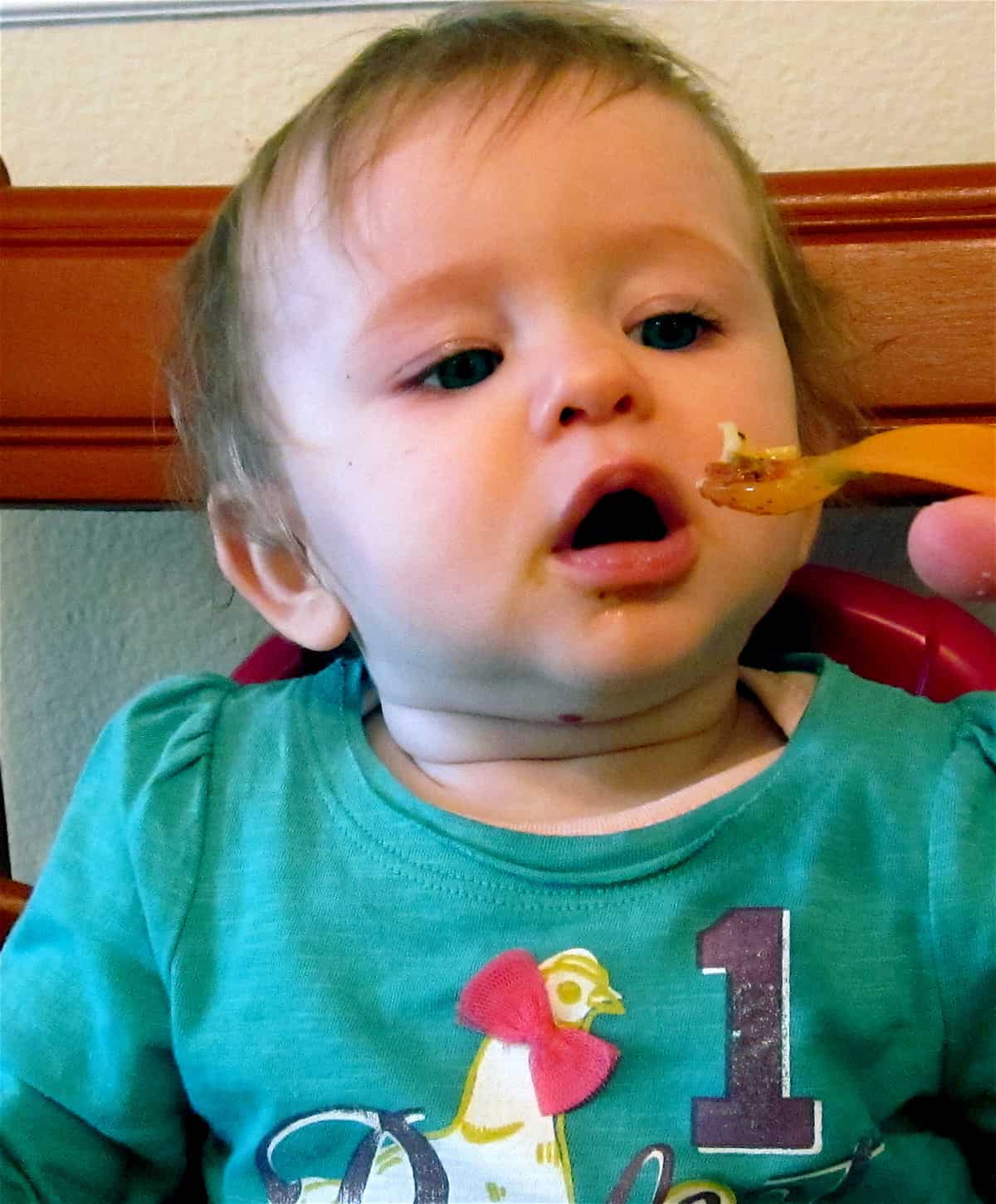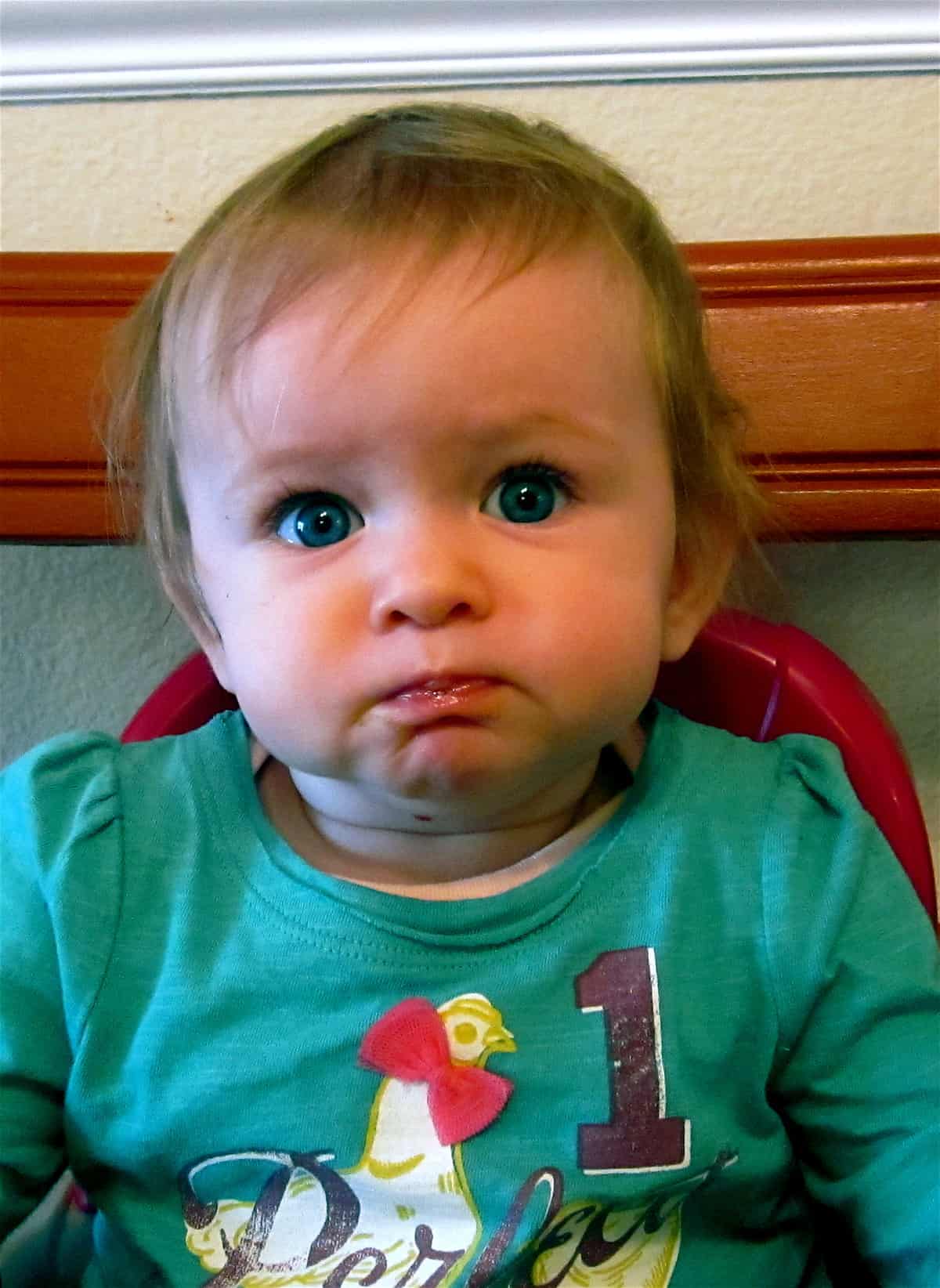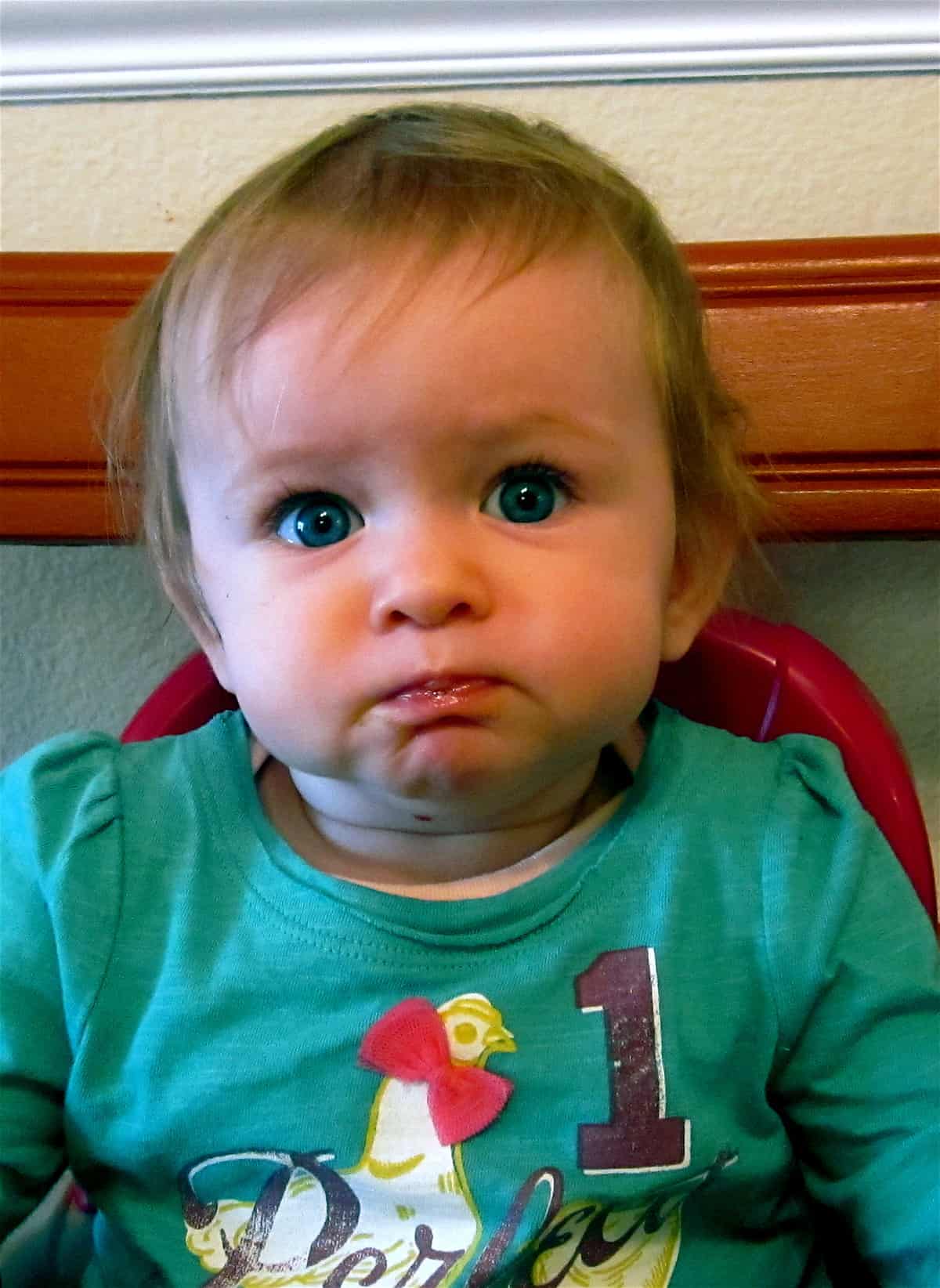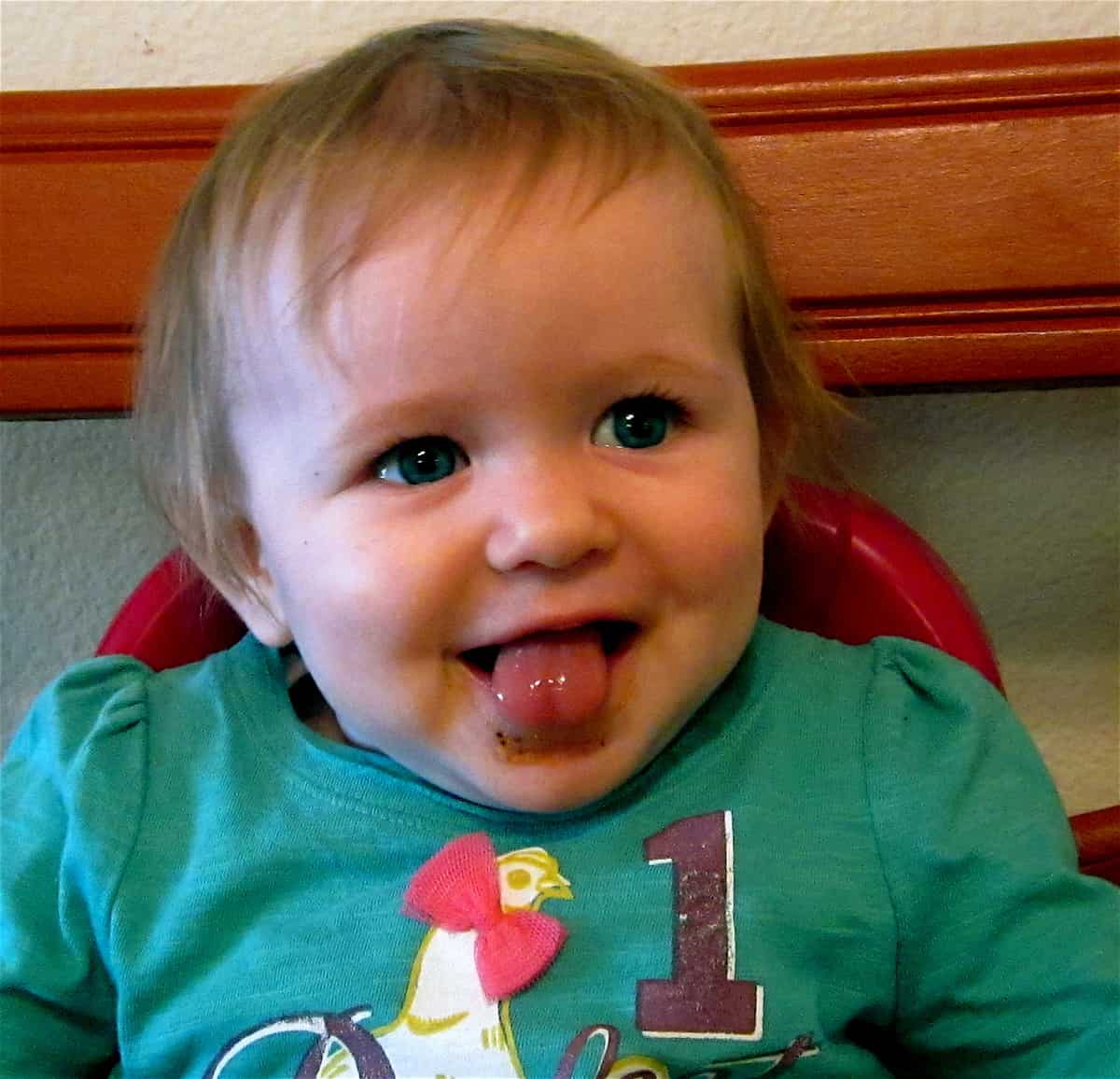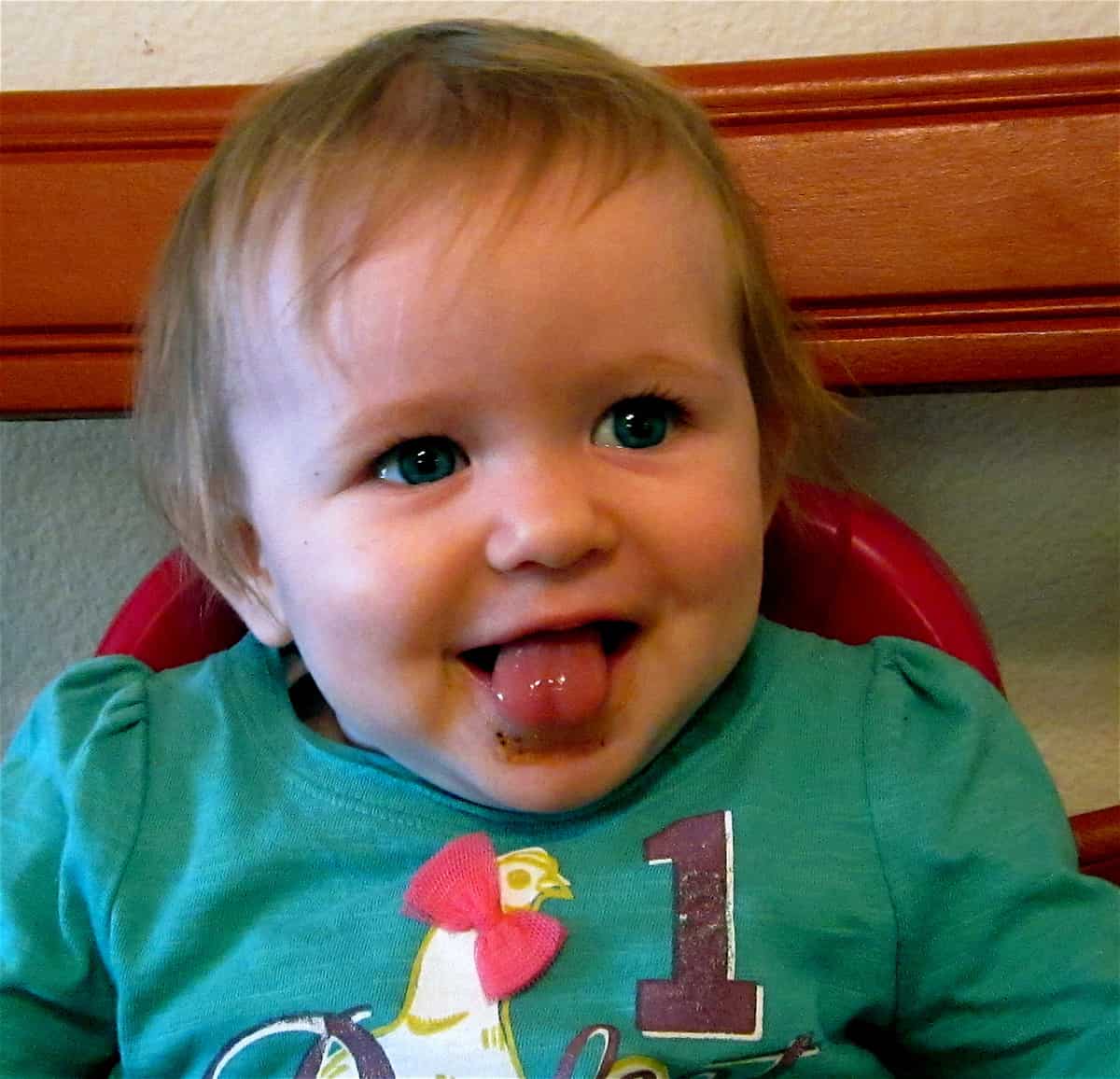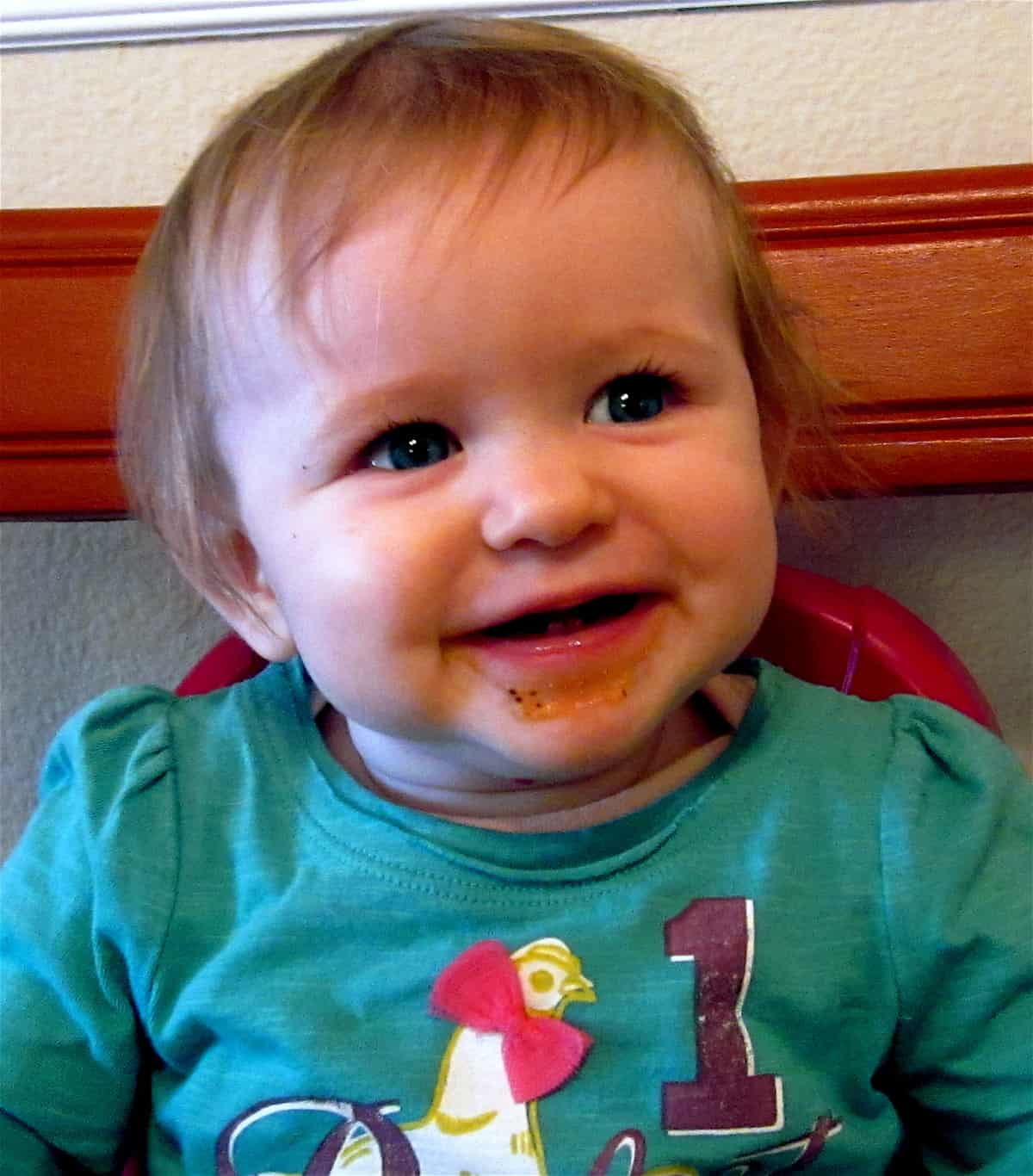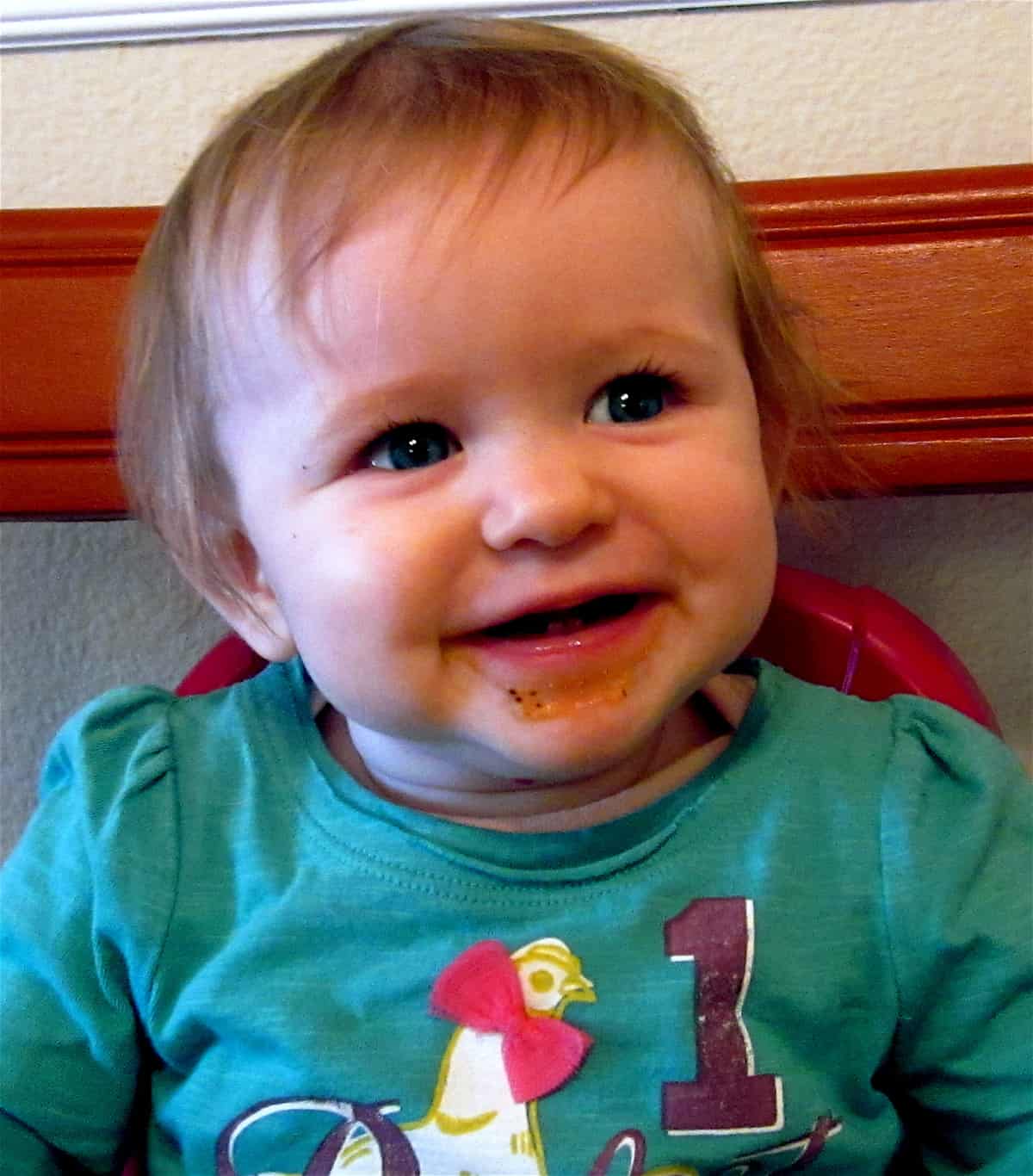 I wasn't the only one who fell in love with this soup. Charlotte liked it so much that as soon as she swallowed, she opened her mouth again immediately, waiting impatiently for the next bite.