Strawberry Cucumber Salad with Honey Balsamic Dressing
This 4 ingredient salad is a total show stopper! It's simplicity lets the strawberries and cucumbers shine. The only other ingredients are balsamic vinegar and honey. It is an impressive and healthy side dish to bring for your Easter potluck!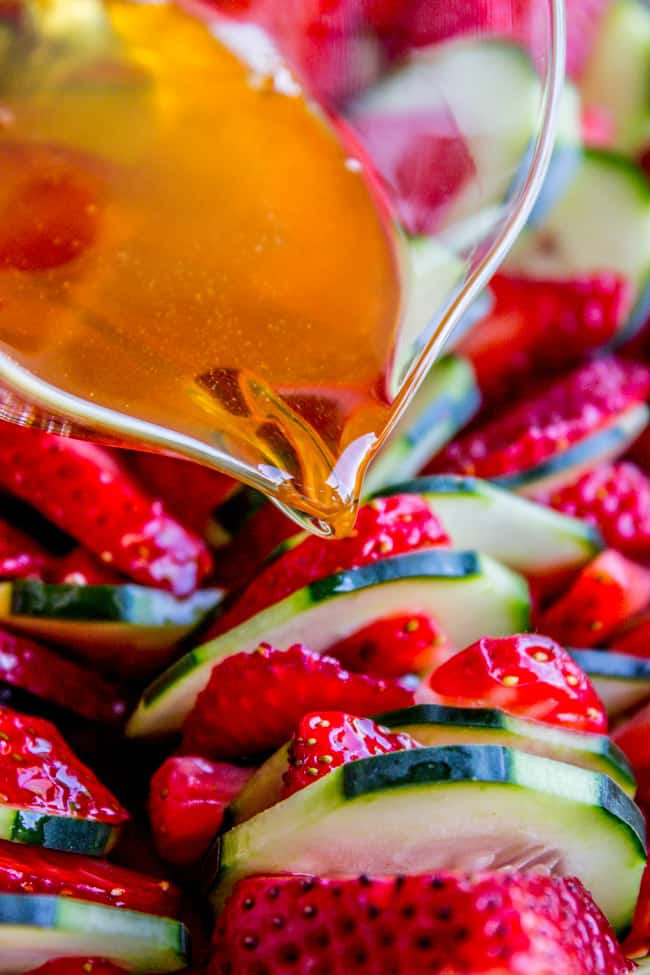 My mom and I were eating this salad together when she mused, "Cucumbers are one of those things I only started eating a few years ago."
After I picked my jaw up off the floor, she also broke the news to me that she had never tried cumin in her cooking until she was an adult. That's when I finally knew there was truth all along in the teasing I got from my brother as a kid (him telling me I was adopted. No cumin?? Seriously??)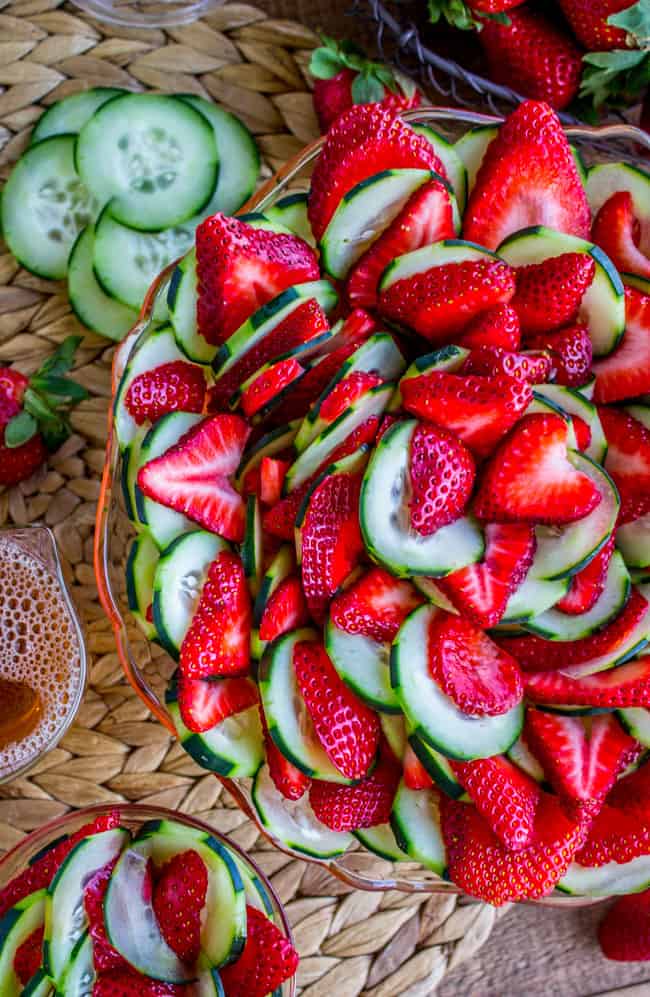 Well there you have it folks. These are my roots right here, and now you know where the charlatan comes from. A cumin-less, cucumber-less childhood.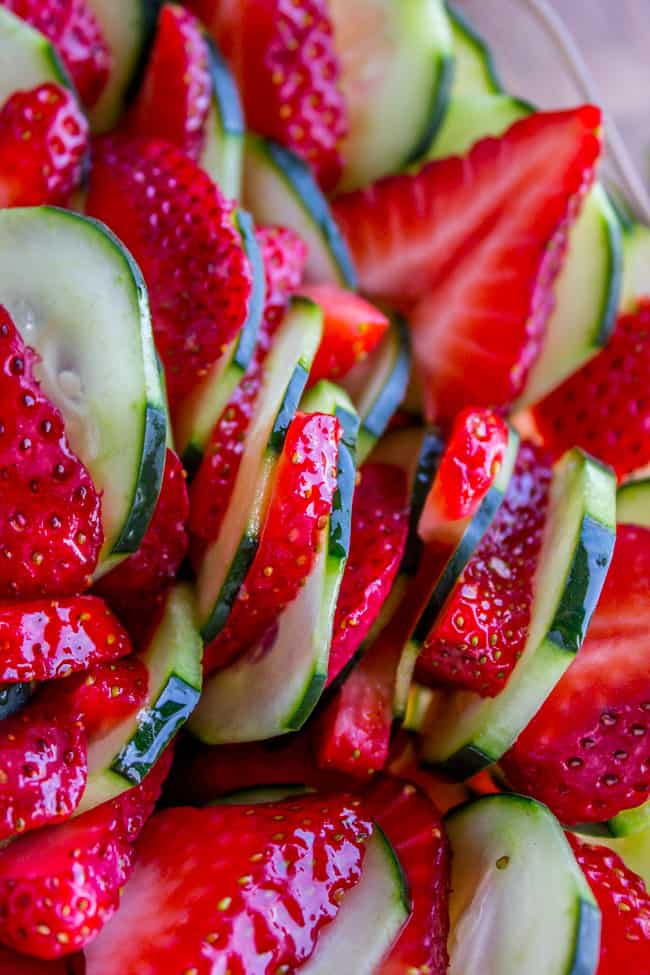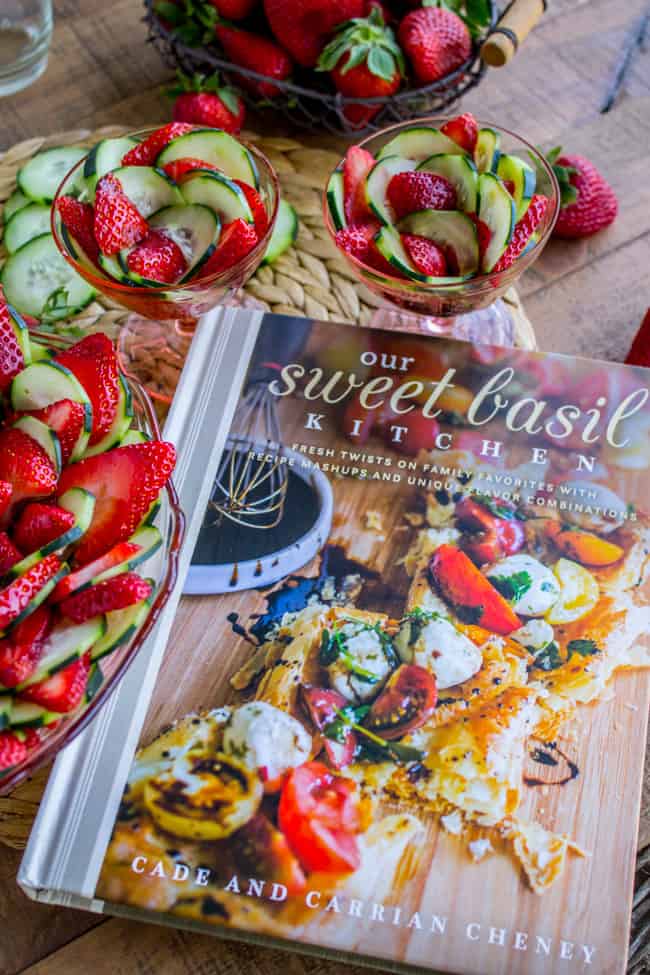 Today's recipe is from Oh Sweet Basil's brand new cookbook, Our Sweet Basil Kitchen. Are you following Carrian's blog?? She is the best. I've been following her for years, since I discovered food blogs. Check out these Easy Ham and Cheese Scones or these Empty Tomb Rolls. Her beautiful cookbook, written with her husband Cade, is full of amazing crowd-pleasing recipes. Grab a copy of Our Sweet Basil Kitchen on Amazon! It would make an awesome gift for Mother's Day.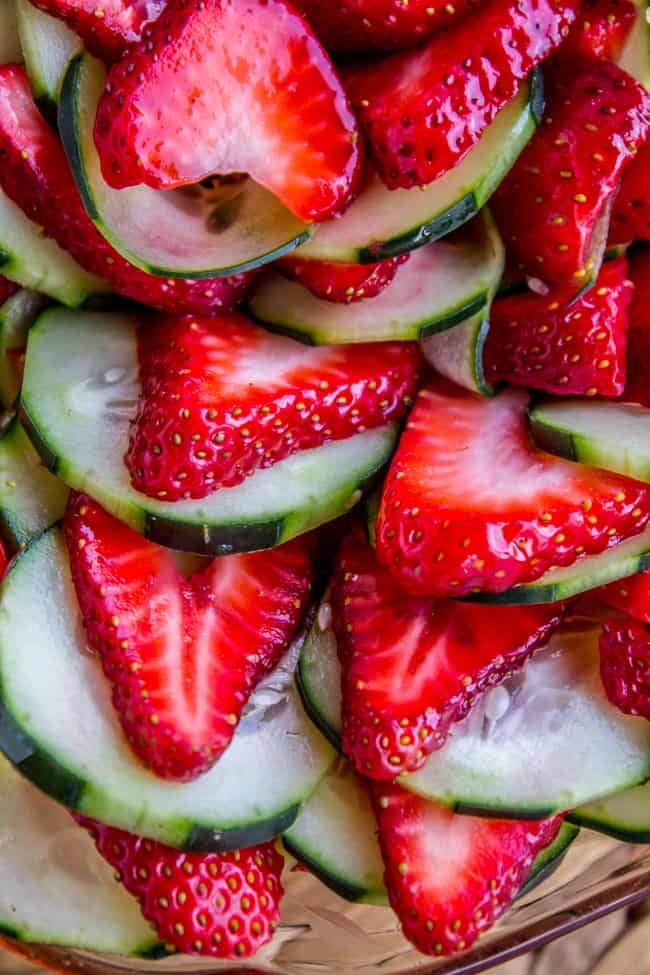 This Strawberry Cucumber Salad is so easy to make, yet totally impressive. Nobody can resist fresh strawberries when they're in season! It's just 4 ingredients: strawberries, cucumbers, honey, and white balsamic vinegar. Carrian's recipe calls for regular dark balsamic vinegar, but I thought it was prettier with white. Either way will taste delicious! I'm already dreaming up what I can drizzle this amazing dressing over. It's SO good.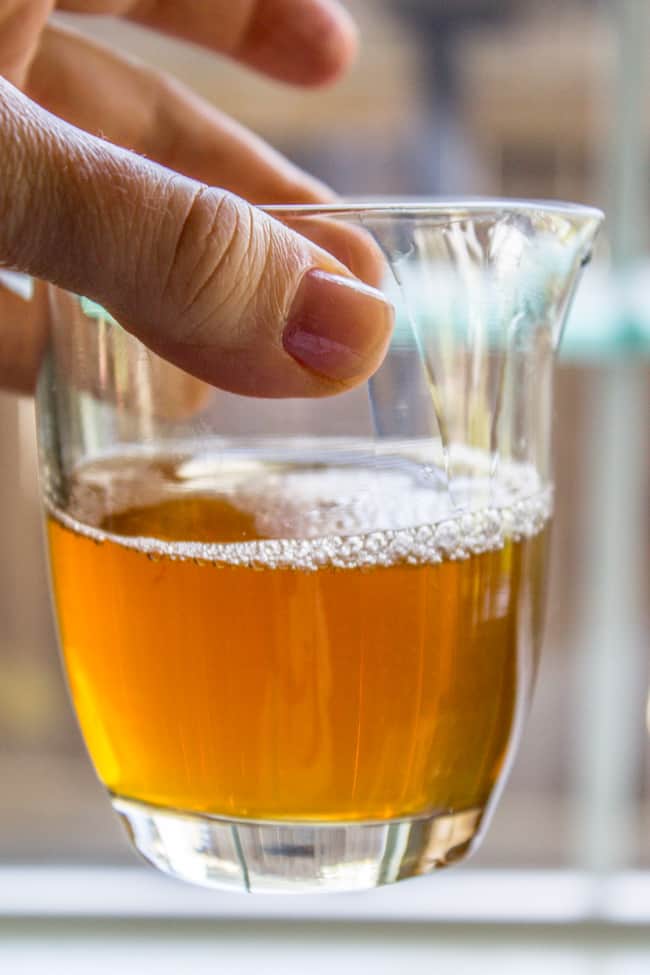 I realized after I made this that I should have cut the strawberries so that the slices were round, so that they would match the cucumbers. But strawberries are pretty no matter how you slice them, so don't worry about it too much.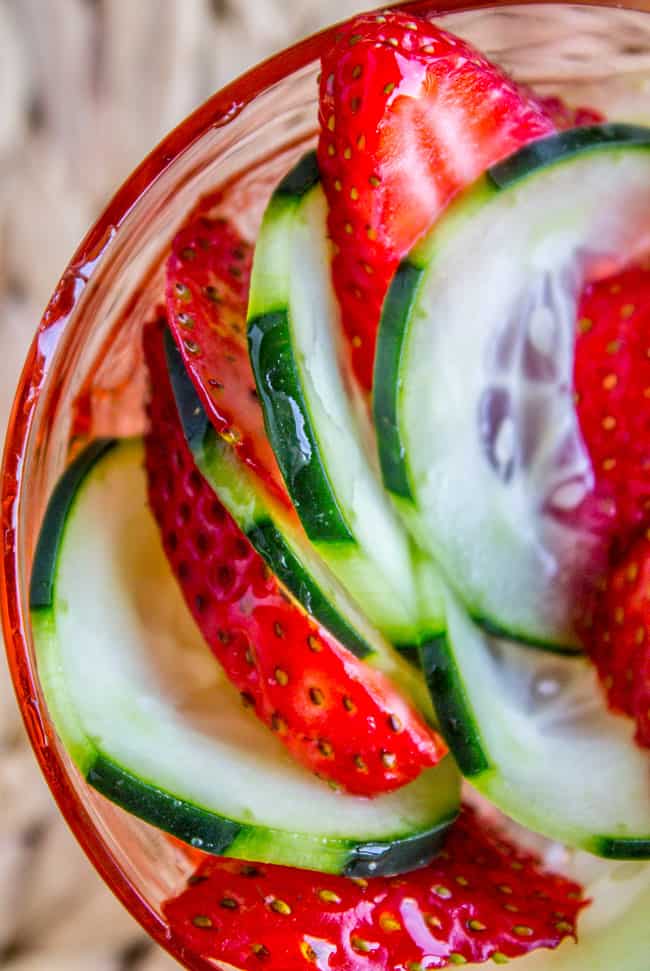 Are you planning your Easter menu yet? It's on April 16th. I know it's a ways off, but I think this salad would make a killer side dish (plus it's unique!) If you would like some more Easter ideas, check out all my Easter-ish recipes here on the blog. I also have an Easter Pinterest board you could take a gander at. Happy weekend!
If you make any of my recipes, share it on Instagram using the hashtag #TheFoodCharlatan so I can see it! I love that.
Facebook | Pinterest | Instagram | Twitter
One year ago: White Lasagna with Chicken and Pesto
Four years ago: Oreo Cheesecake Bars
Five years ago: Butterscotch Oatmeal << I make this for my kids most mornings, with 1/3 of the sugar.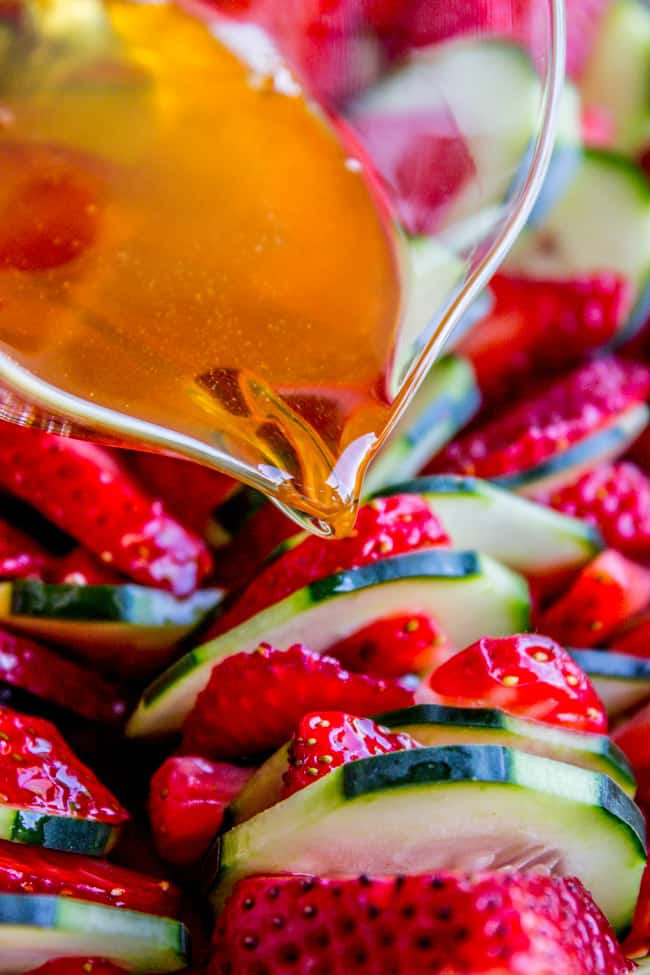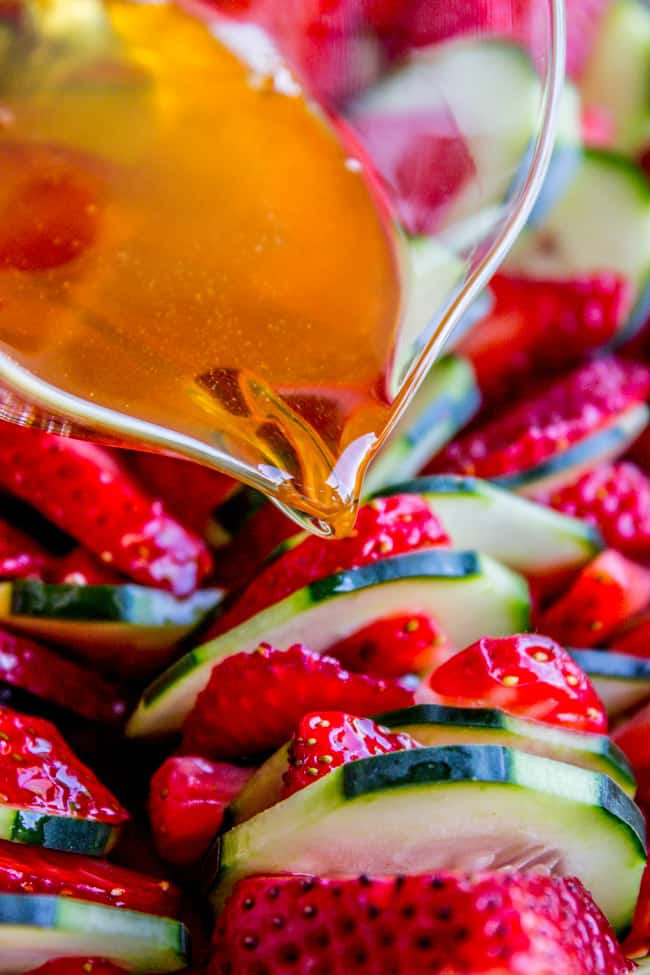 print
Did you make this recipe?
Leave a review »
Strawberry Cucumber Salad with Honey Balsamic Dressing
Serves 8
adjust servings
Ingredients
2

pints strawberries, stemmed and sliced

2

large cucumbers, roughly peeled and sliced thin

1/4

cup white balsamic vinegar

1/2

cup honey
Instructions
Wash the strawberries and cucumbers. Stem the strawberries and slice them. You can slice as thin or as thick as you want.
Peel the cucumbers roughly (see photos). Slice thin with a knife or a mandolin.
In a medium size bowl, layer the strawberries and cucumbers in a fan shape, one after the other. Keep going all the way around. I like the have the bottom tip of the strawberry slices poking out the top, because they are more red and thus prettier.
In a small bowl, whisk together the balsamic vinegar and honey. Drizzle over the salad and serve immediately.
This salad can be prepared ahead of time, but don't dress it until right before serving.
Store leftovers in an sealed tupperware. There will be quite a bit of liquid released if you have leftovers; I poured it on a green salad, and it was delicious!
by The Food Charlatan

If you make this recipe,
share it on Instagram
 using the hashtag
#TheFoodCharlatan
so I can see it!
Source: This is a recipe from Oh Sweet Basil's new cookbook, Our Sweet Basil Kitchen. They sent me a free copy to review.
More cucumbers and salads!
Cilantro Lime Cucumber Salad << one of the top recipes on The Food Charlatan!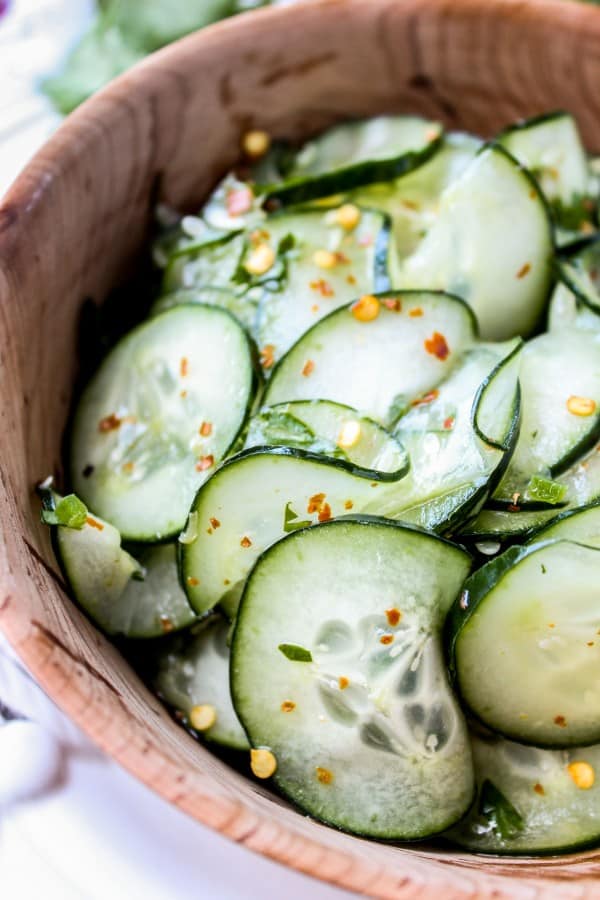 Asian Marinated Cucumber Salad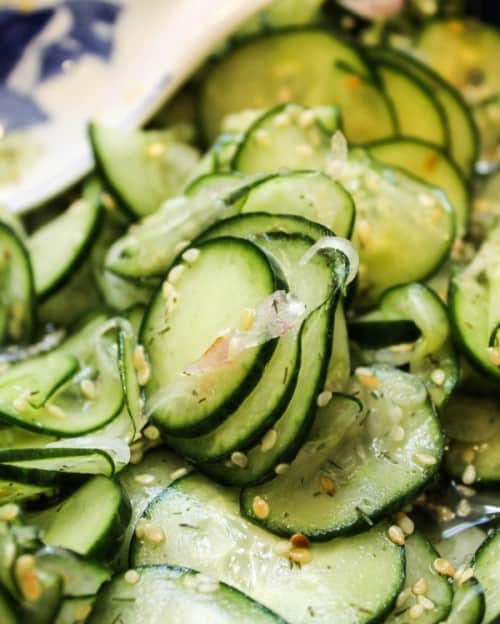 Strawberry Panzanella Salad << fried bread!! YUM.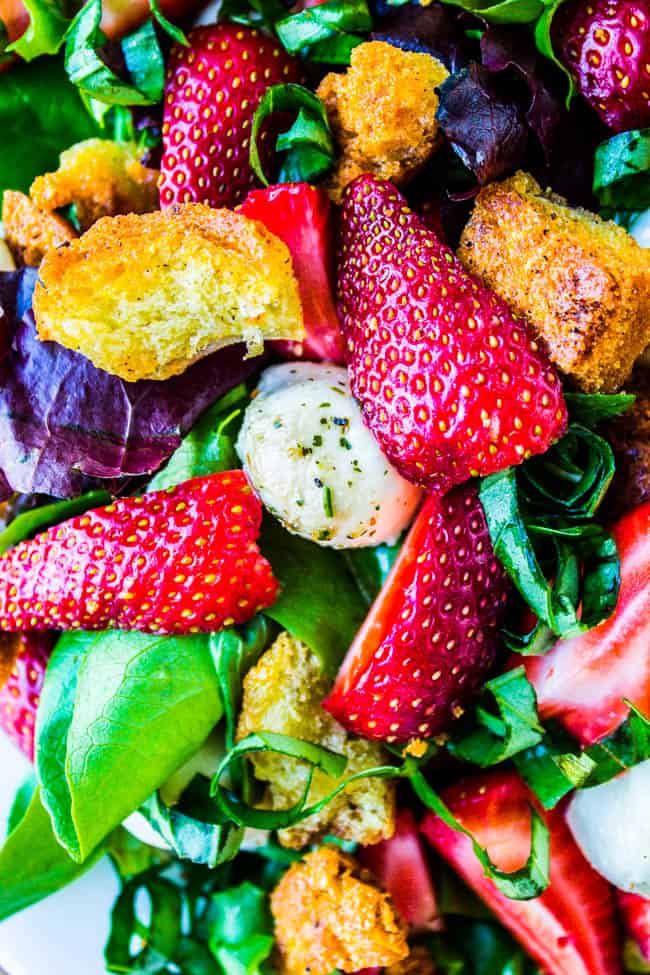 More Easter salads!
Strawberry Cucumber Salad with Preserves Balsamic Dressing from The Reluctant Entertainer
Pineapple Cucumber Salad from Mom on Timeout
Cucumber Honeydew Salad with Feta from Two Peas and Their Pod
This post contains affiliate links. Thanks for your support!
We are a participant in the Amazon Services LLC Associates Program, an affiliate advertising program designed to provide a means for us to earn fees by linking to Amazon.com and affiliated sites.