Easy Strawberries and Cream Appetizer
This is an easy, 4-ingredient appetizer that you can throw together in your sleep. I mean, don't, because then you'd get honey all over your pillow and that's gross. But seriously guys. Easy, no-cook, barely-any-prep, plus there are strawberries involved…Easter appetizers never looked so good.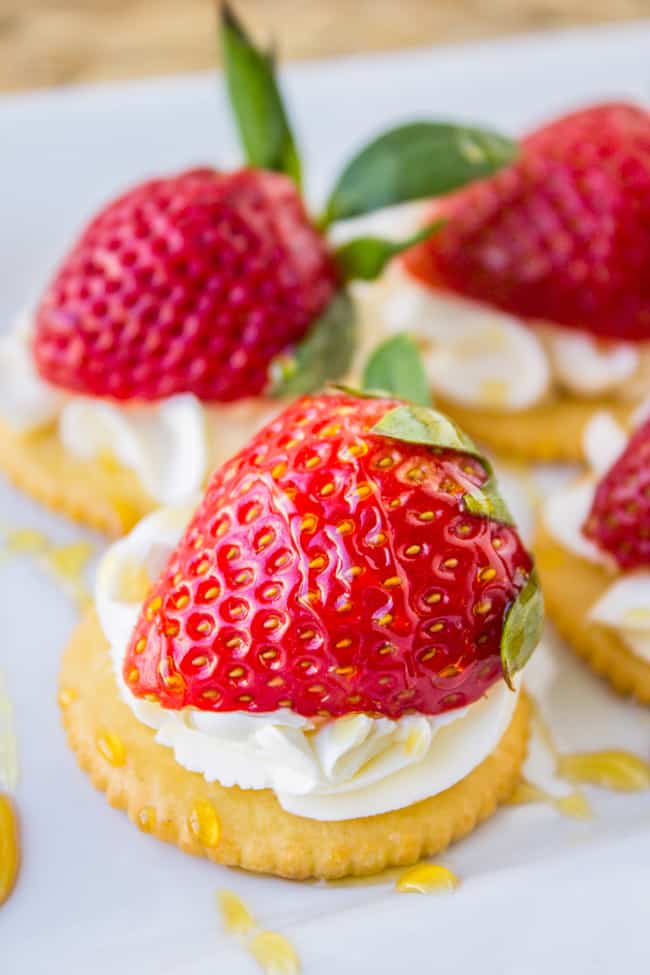 My brain is FRAZZLED lately you guys. Is anyone else feeling it? Maybe I'm allergic to spring. Most people get sneezy, but I'm over here leaving the fridge open for an HOUR and I haven't even left the kitchen. All Charlotte says to me lately: "Mom, are you LISTENING??" No, sorry, what? "What are the soft things with feathers again?" Hens, dear. Then I return to the glazed-eyes.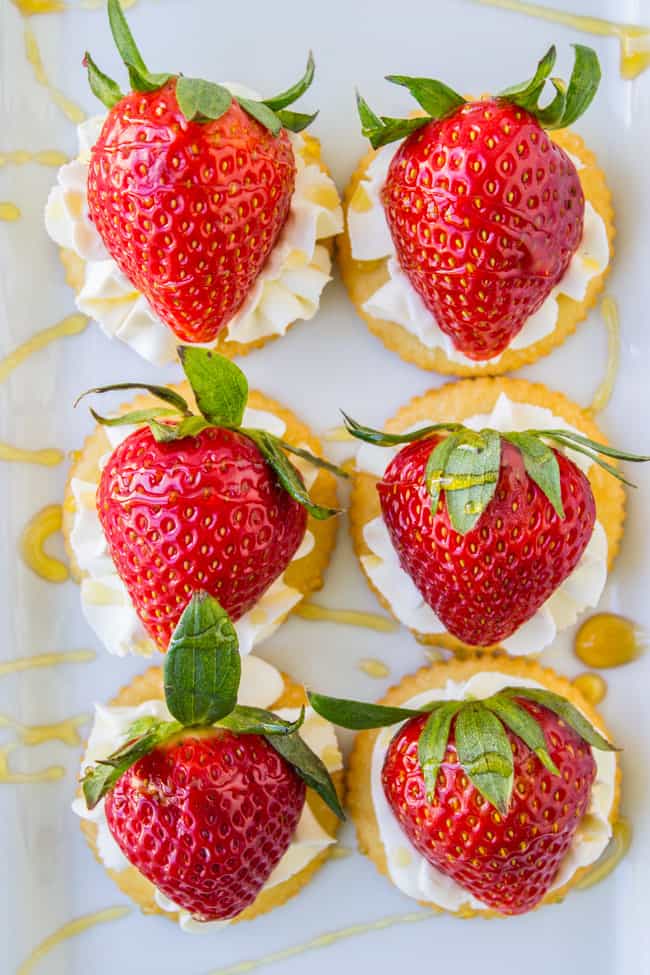 Speaking of hens. Last night Eric asked me to drive him to where his bike was before it got dark, so he could ride it home. We hopped in the car and left. Then this minivan starts following us really close…then flashing us…so I pull over and we realize it's my friend Alicia, with whom I had JUST had a text conversation in which I told her to come over.
Not like 2 texts. We are talking a 12 text conversation. I counted. ("You home?" "Yeah!" "I have something for you" "chicken eggs??" "maybe :)" etc. I literally sent the last text to Alicia, ("come over!") then got up and drove away. What is wrong with me that I can't remember to not leave my house for 5 minutes? All I ever do is not leave my house!! Thank you for the eggs from your dear hens, Alicia, and next time I promise I won't flee the premises when you tell me you're coming over.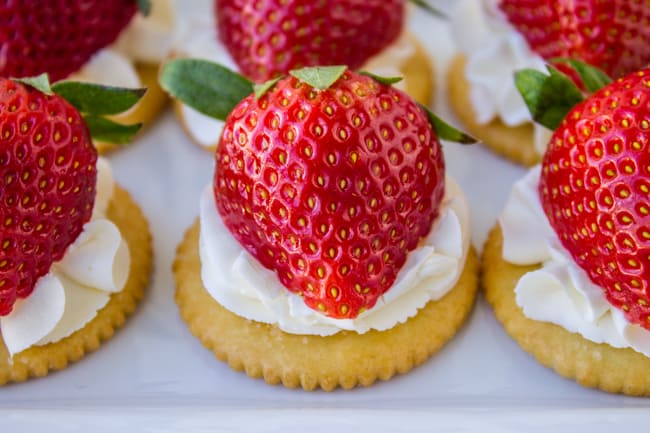 Oh, sorry, you thought I was done talking about my brain fog? Think again. See these beautiful strawberries? On top of cheese? On a cracker? Drizzled with honey?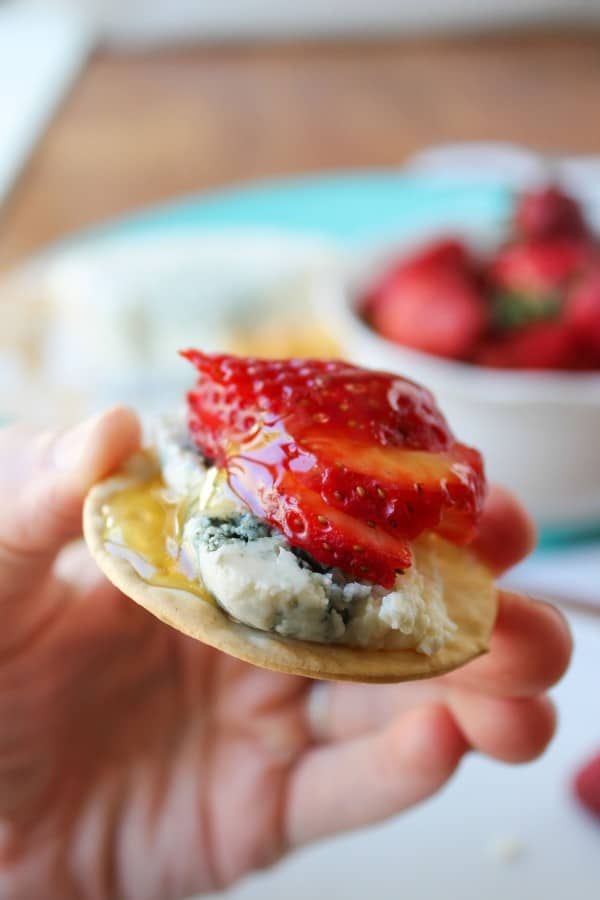 LOOK FAMILIAR??
I independently came up with what is essentially the same appetizer idea a mere 1 year after posting it the first time. I thought of it, bought the ingredients, planned when I was going to make it, took 62 photos of it, ate them all, and only as I was finishing off the LAST ONE did I think to myself, "This sure would be good with blue cheese. Wait a minute…" HERE'S YOUR SIGN KAREN.
Honestly. I don't know what my deal is. One thing I do know: you really can't go wrong with some combination of cracker, cheese, fruit, and honey. It's the perfect Easter appetizer (No cooking! No prep! No dishes!) or even just a perfect healthy snack for the afternoon munchies.
Since there are so many new Charlatans out there these days, I figured I may as well post the idea again since it's such a favorite of mine, and I figured you could use some other ideas for Easter. Come back this time next year for my newest post: Honey-Drizzled Brie/Goat Cheese/Fresh Mozzarella Crackers with Strawberries. So original it will blow your mind.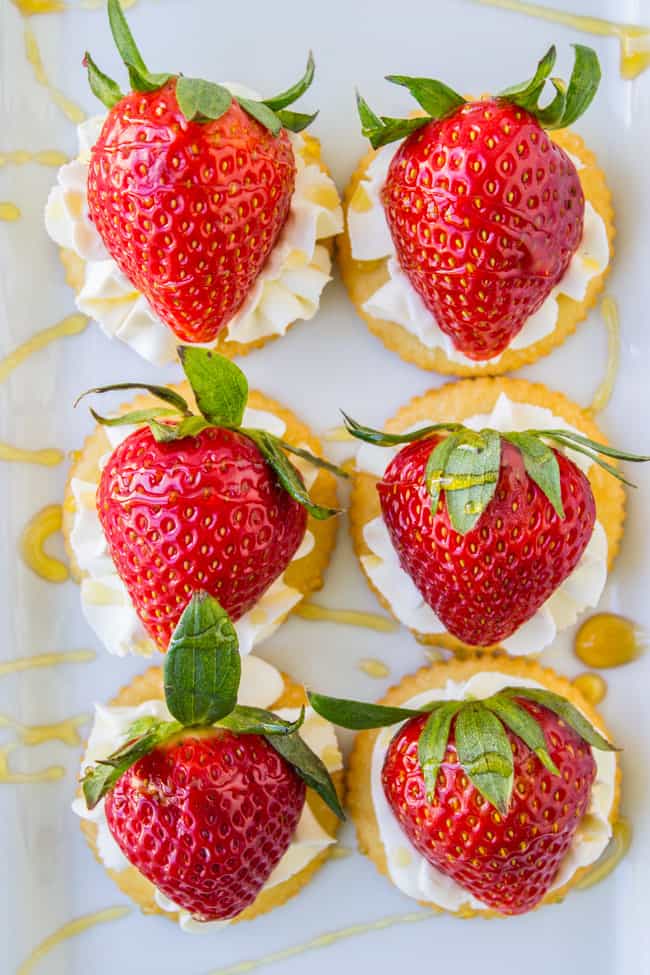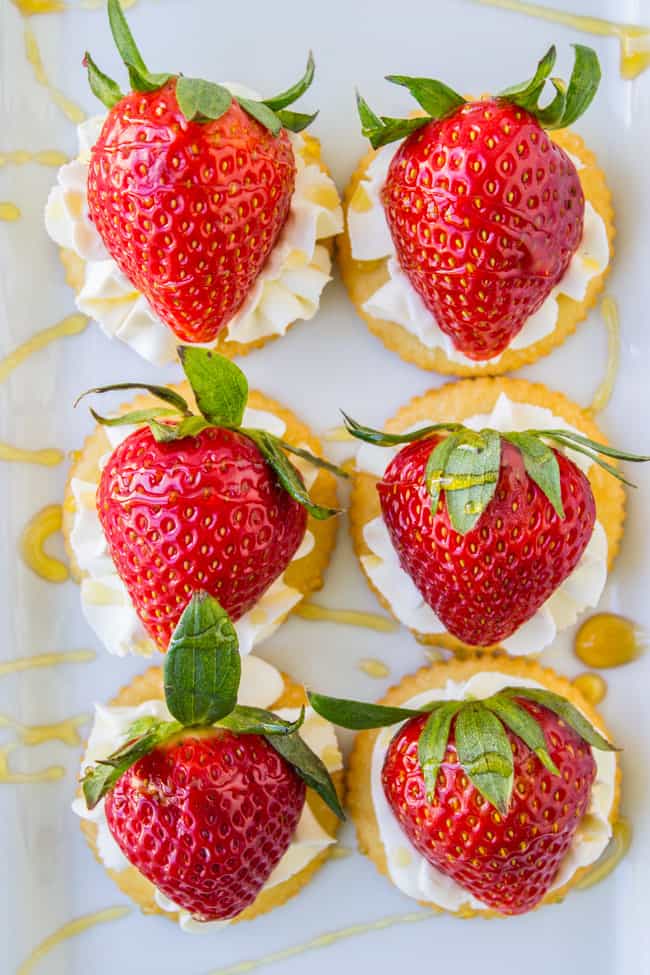 print
Did you make this recipe?
Leave a review »
Easy Strawberries and Cream Appetizer
Ingredients
Buttery crackers (I used Ritz, duh)

Cream cheese, softened

Strawberries, halved

honey, for drizzling
Instructions
Spread or pipe some cream cheese onto a cracker.
Top with a strawberry half.
Drizzle with honey and serve!
by The Food Charlatan

If you make this recipe,
share it on Instagram
 using the hashtag
#TheFoodCharlatan
so I can see it!
Here are some other Appetizer recipes if you are looking for some easy ideas for Easter!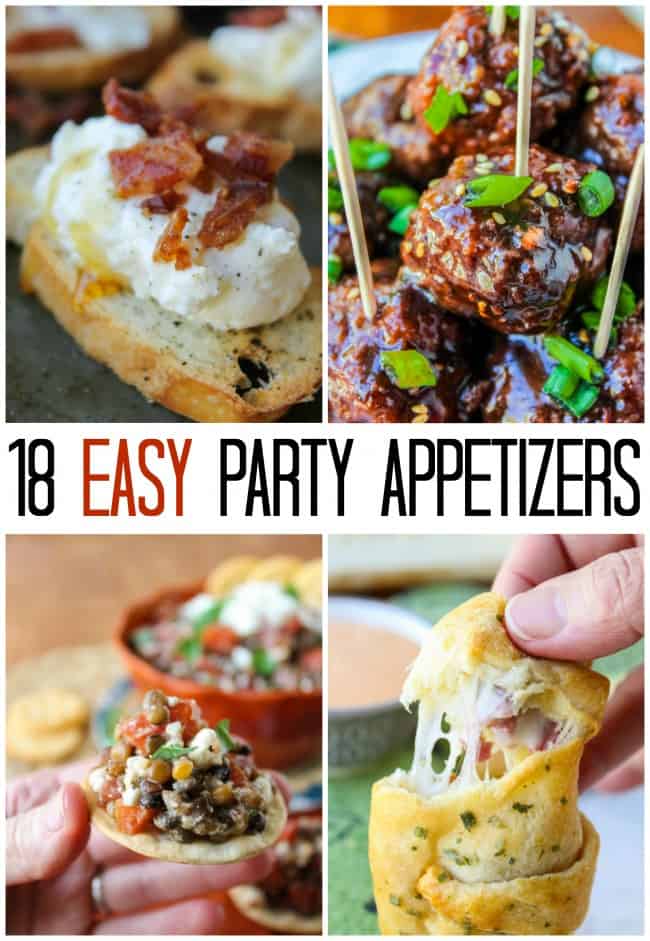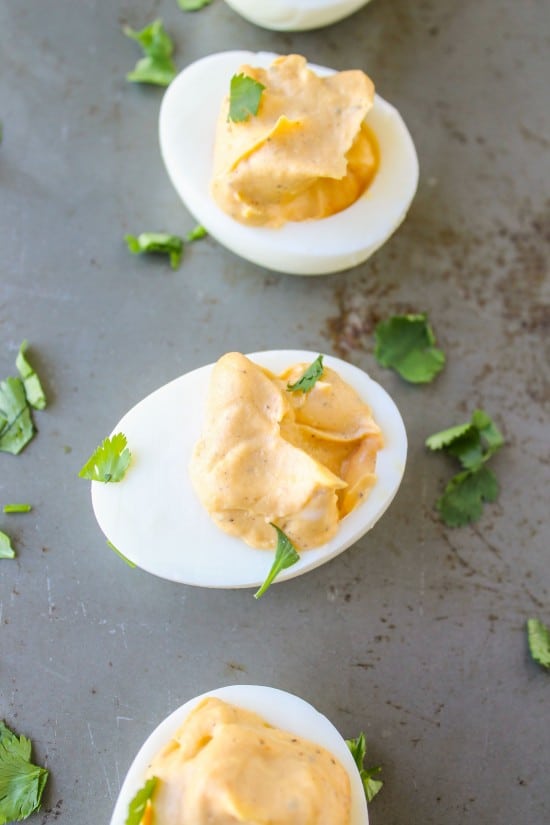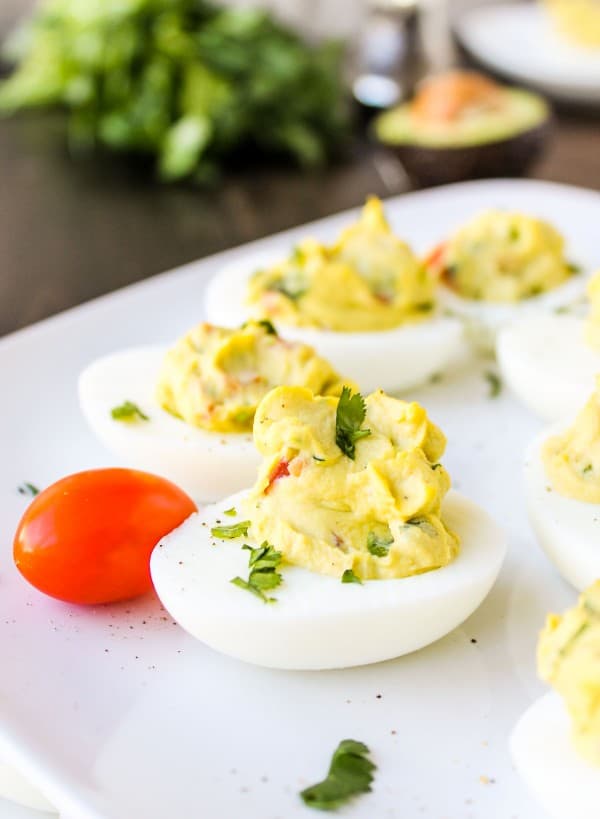 Parmesan Crusted Goat Cheese with Basil Oil << This would be so elegant for Easter!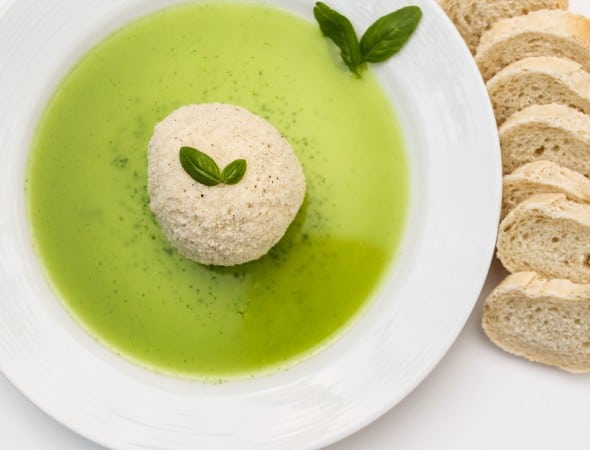 Goat Cheese, Pesto, and Sun-Dried Tomato Terrine << This always disappears so fast.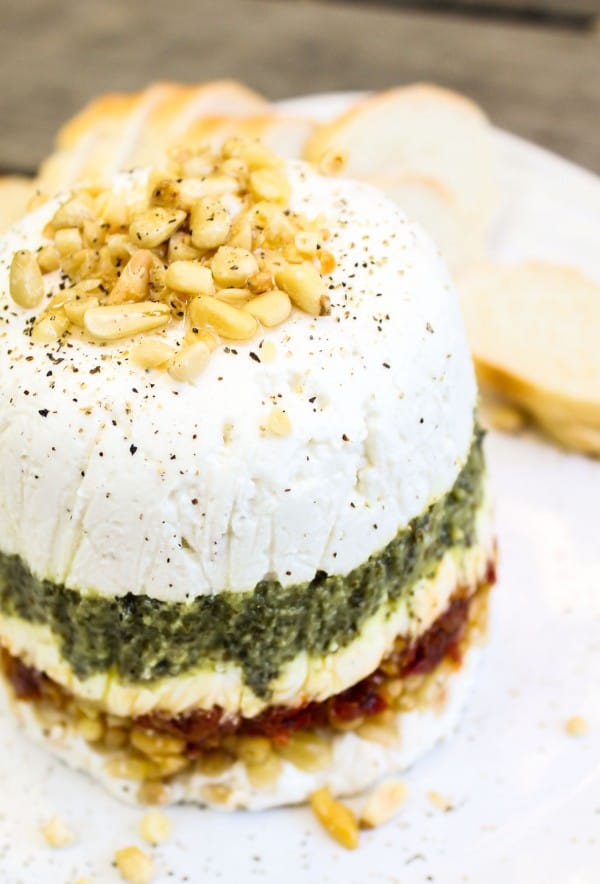 Other great Easter appetizer ideas!:
Easy Blueberry Cheesecake Bites from Gimme Some Oven
Easy Feta Dip from The Girl Who Ate Everything
Strawberry Fluff Fruit Dip from Oh Sweet Basil
We are a participant in the Amazon Services LLC Associates Program, an affiliate advertising program designed to provide a means for us to earn fees by linking to Amazon.com and affiliated sites.