I'll admit it guys: I don't love apple pie. It's kinda boring. But I LOVE this Apple Custard Pie! Fruit pies are just better with a creamy custard layer, what can I say. The flaky crust and cinnamon streusel don't hurt either. My new favorite fall dessert!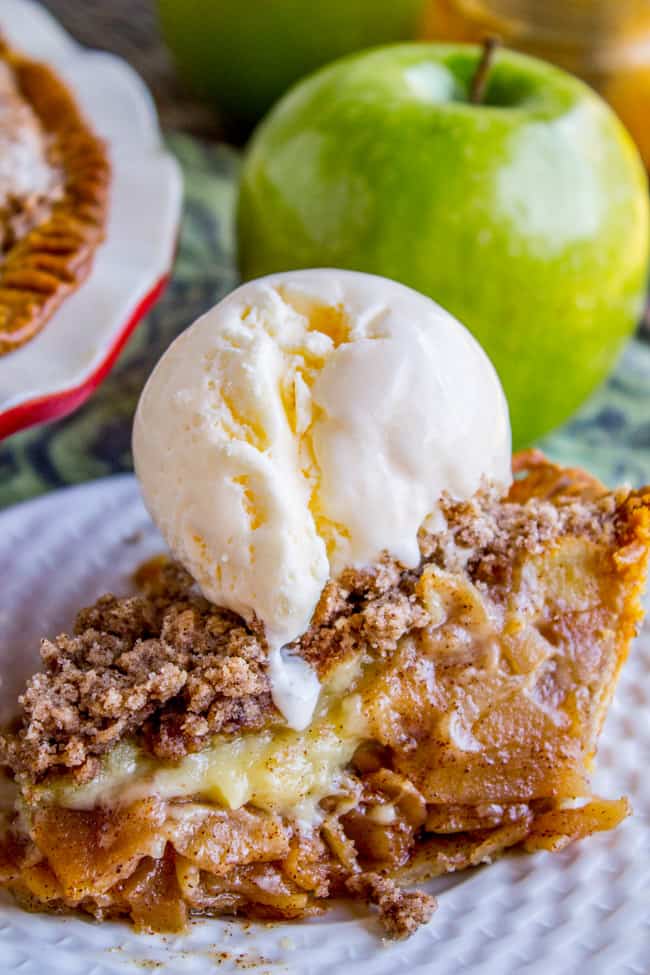 Last week Eric and I took the kids to Disneyland for the week. Yes, I said "for the week," not "for the day." This is because Eric's sister, Britta, was in charge of planning the trip, and she is absolutely obsessed with Disneyland. She is crazy, but I can't complain because I had to do basically zero planning for the trip. Thanks Britta!
Disneyland is totally fun for a day or two, but a week is a bit much for me. Jim Gaffigan said it best: "If you haven't been to Disneyland as an adult, just imagine you're standing in line at the DMV……and that's it."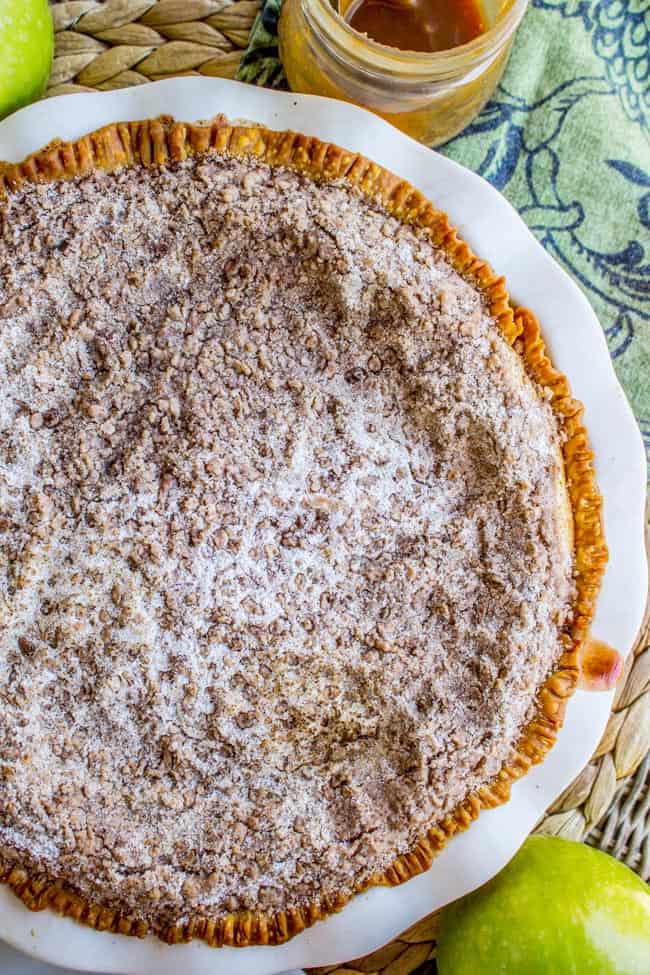 I felt this way BEFORE I spent a week at Disneyland 8 months pregnant. But we survived, I didn't go into labor, and the kids LOVED IT. I have never seen my kids walk for so long and complain so little. Charlotte got to meet tons of princesses, and Truman got to ride the carousel at least 50 times, because when you're 3-years-old and your mom is 35-weeks-pregnant, you ride the carousel a lot. They were in heaven.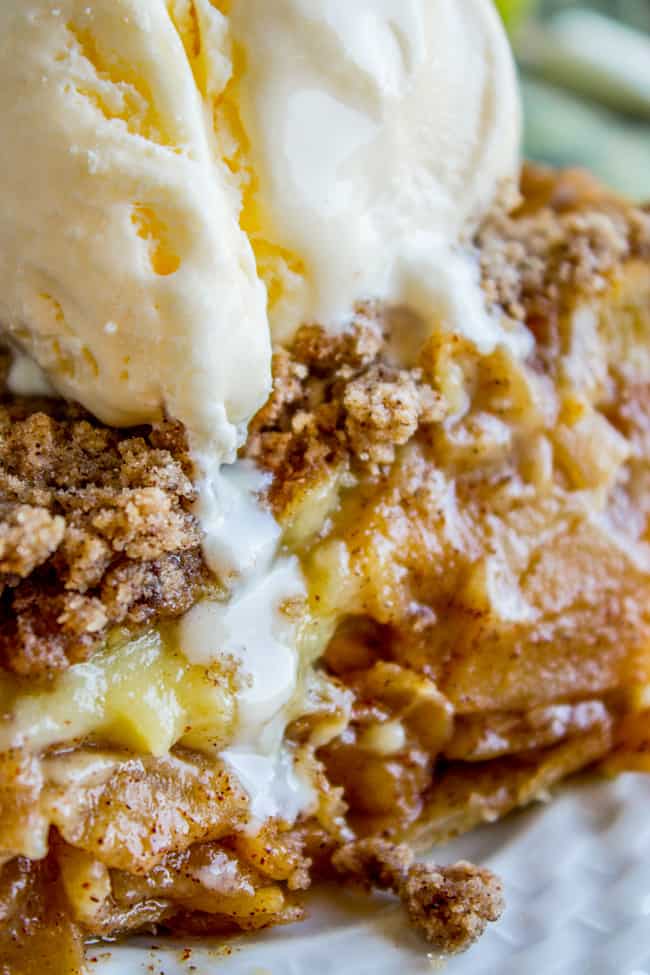 One of the best parts of the trip was the Halloween party. It's a special event at Disneyland: adults and kids alike dress up, there's a Villain Parade, and candy everywhere, in addition to the normal rides. It was so fun to see all the amazing costumes.
Eric and I knew we wanted to dress up, but both of us are pretty lazy and cheap when it comes to costumes. My friend Rachel (hi Rachel!) told me a while back about an easy costume her husband did one year, and she said we could borrow the wig: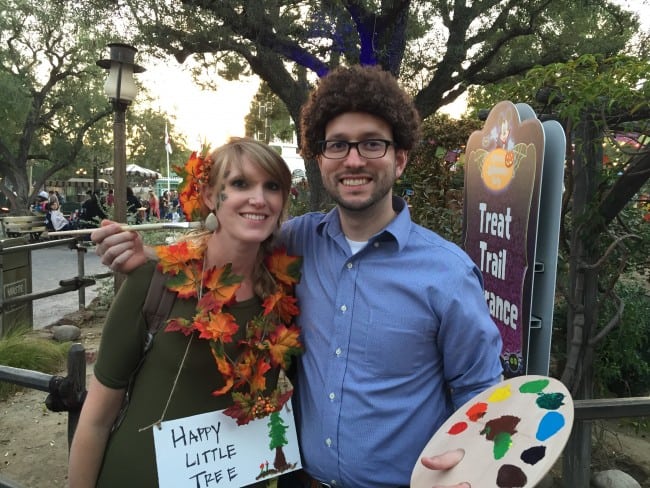 Can you tell who he is? Bob Ross of course!! We decided to turn me into a "Happy Little Tree." I wore a green shirt, made a sign, and took the fall leaves off my mantle and wrapped them around my neck. I was feeling pretty proud that we spent so little money and effort on it.
But I was not prepared AT ALL for the reactions we got. Eric walked around all night with whispers following him: "That's Bob Ross!" So many people stopped to compliment him that he started counting after a while: over 20 people told him how much they loved his costume. Some came up and told him how much they loved his work. "I watch you every Sunday night to help me relax before bed." One Disney worker, directing us on our path, told us to "take a happy little step to the right." The highlight of the night was when we went on the Pirates of the Caribbean ride, and one of the Disney workers saw us and started laughing so hard SHE CRIED.
I'm telling you guys, if you ever need a cheap and easy costume, grab a blue button-up, an afro wig, and a pallet.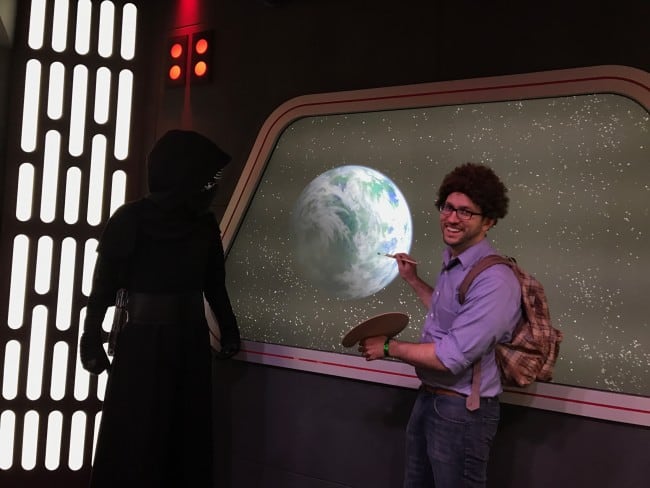 (Also I want you to know that since linking to Bob Ross above, I've been listening to him painting "nice little bushes" and "happy little trees" while writing the rest of this post. Why is it so addictive??)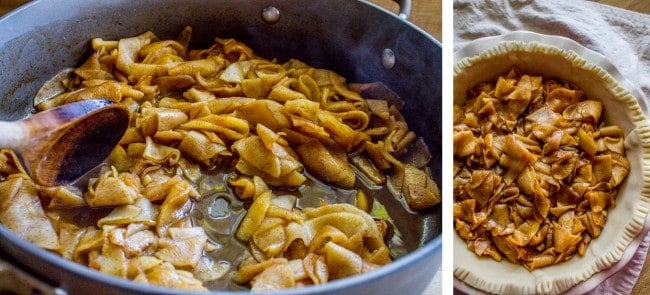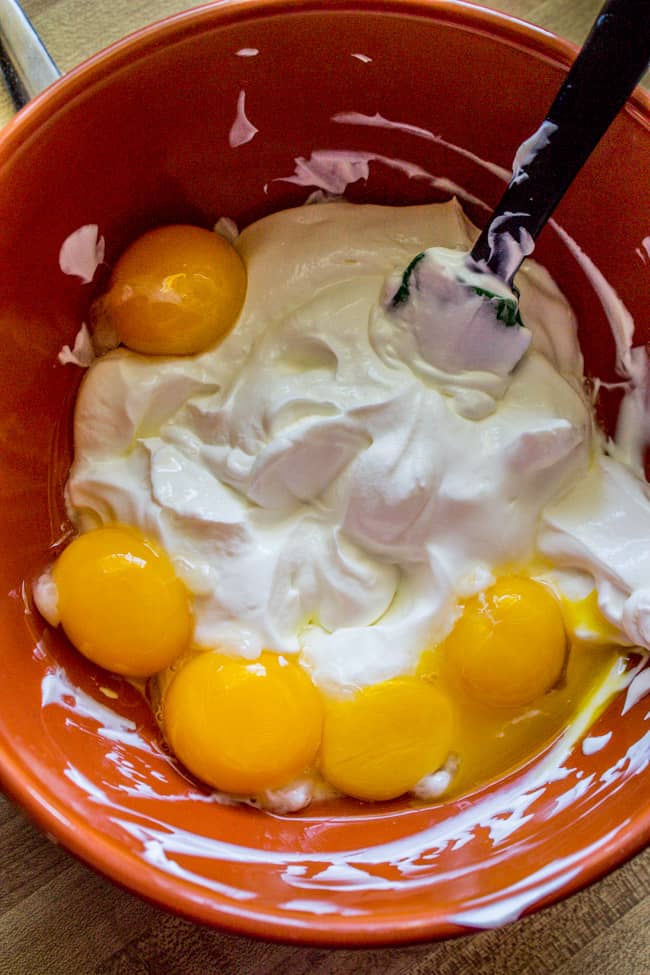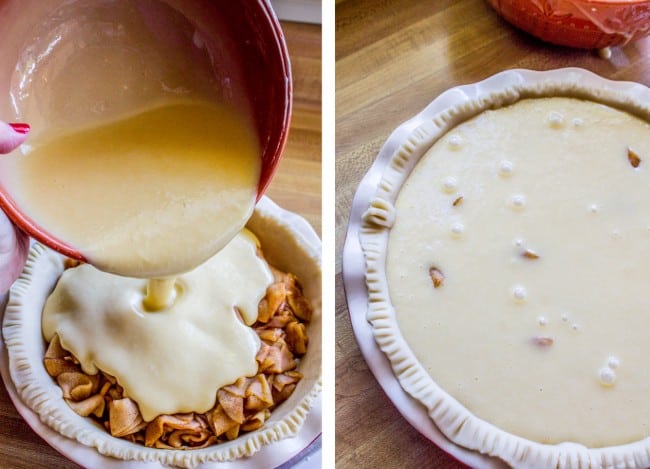 I know I said this already, but I just have to tell you again: I'm not an apple pie lover. I know, I know, it's totally un-American. But I just think it's boring. Mushy bland apples in a mushy crust with too much or too little cinnamon…ugh.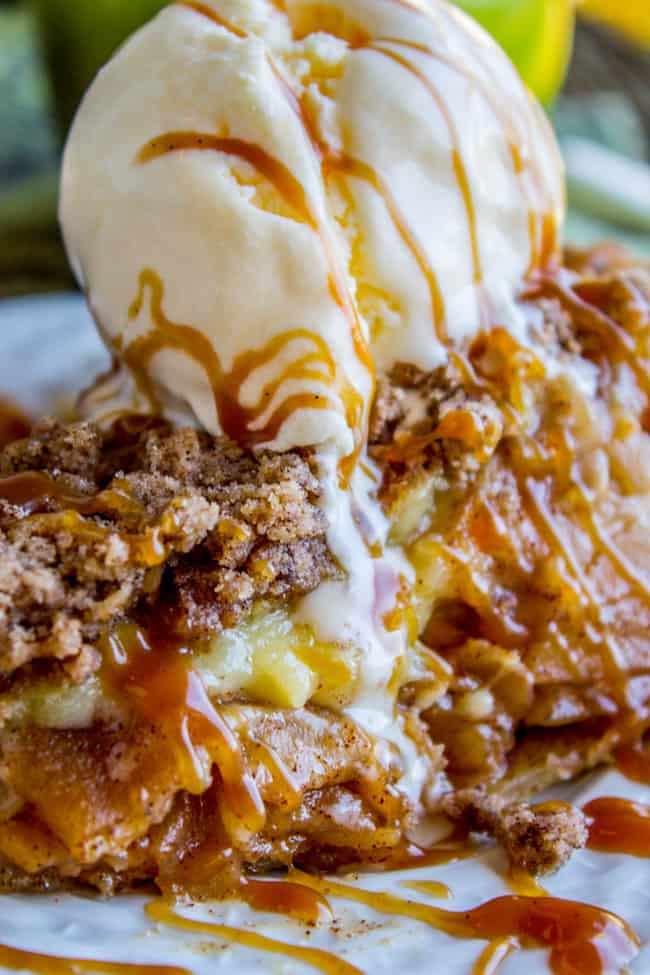 But I wanted to do something with apples for fall, so I started looking at my favorite fruit-pie recipes to see if I could adapt one for apples. Here are 3 of my  favorite fruit pies:
Peach Custard Pie
Cranberry Custard Pie
Rhubarb Custard Pie
Are you noticing a trend here? CUSTARD MAKES EVERYTHING AMAZING.
And thus, behold: Apple Custard Pie.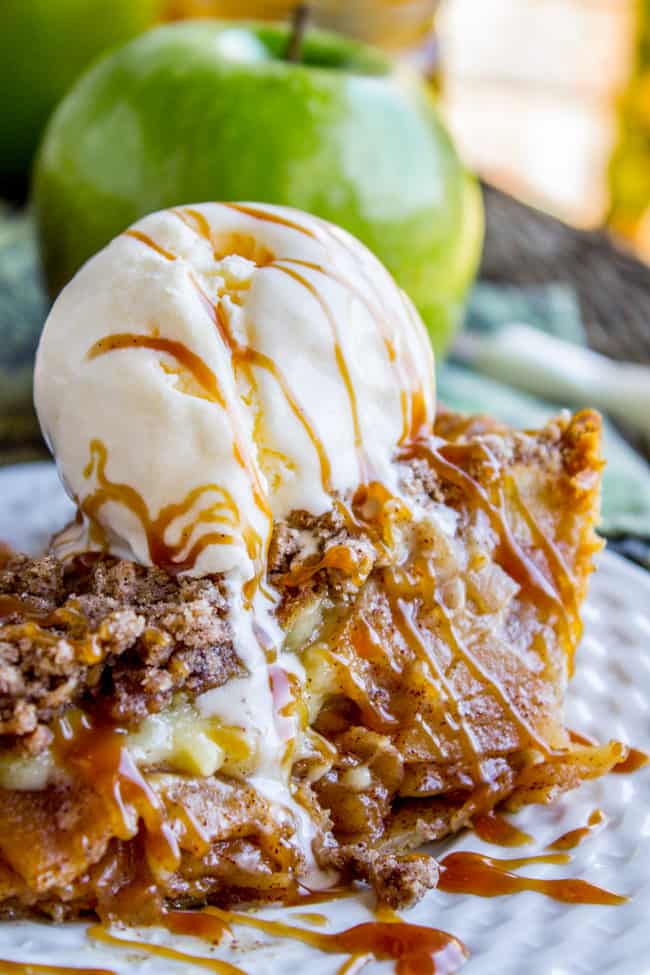 Plus Cinnamon Streusel, because streusel makes everything better. (This recipe is adapted from the Peach Custard Pie up there. It's a summer favorite, and the only way I will eat peaches in pie form.)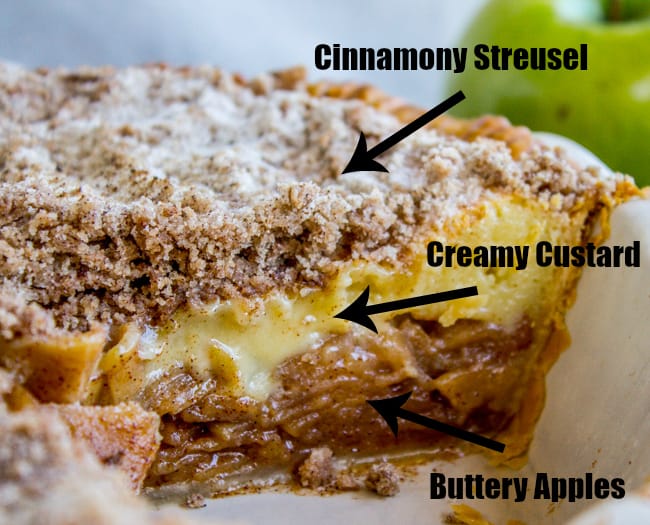 Apple pie is good. Apple pie with a layer of custard AND streusel on top? Better. WAY better. Normally an apple pie is full of apple pie filling. This one is only HALF full of apple pie filling: the rest is custard and streusel. How can you argue with this ratio?
Facebook | Pinterest | Instagram | Twitter

Apple Custard Pie with Cinnamon Streusel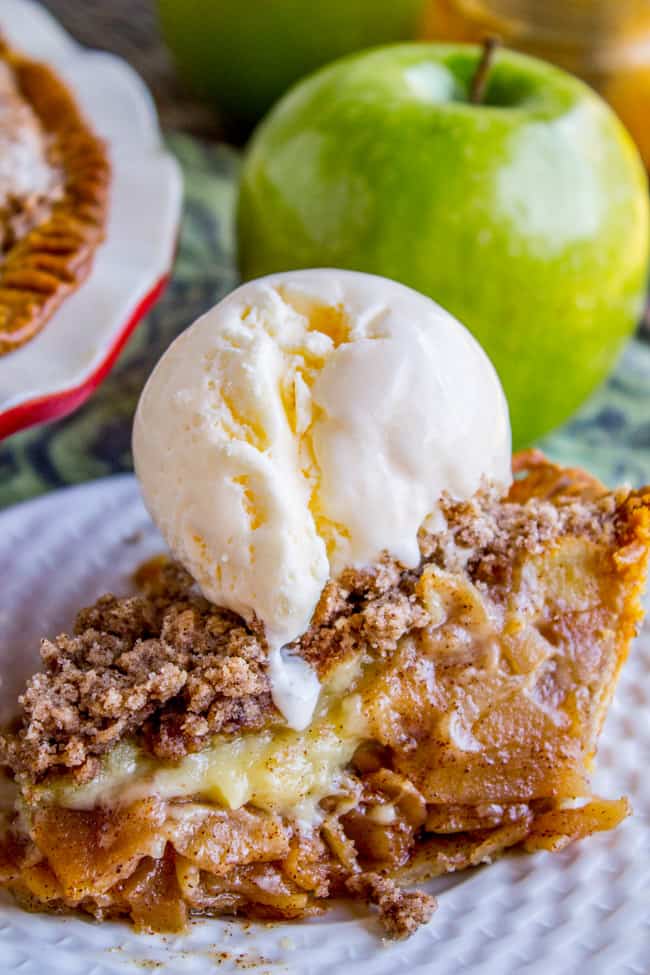 I'll admit it guys: I don't love apple pie. It's kinda boring. But I LOVE this Apple Custard Pie! Fruit pies are just better with a creamy custard layer, what can I say. The flaky crust and cinnamon streusel don't hurt either. My new favorite fall dessert! 
Ingredients
1

pie crust,

9 inch

5

large

apples

,

**

1/2

lemon

4

tablespoons

butter

,

1/2 stick

1/2

cup

white sugar

1

tablespoon

pumpkin pie spice
For the custard layer:
1 & 1/3

cup

sour cream

,

+ 1 tablespoon

5

large

egg yolks

,

not the whites

1 & 1/2

teaspoons

vanilla

1 & 1/2

cups

white sugar

6

tablespoons

flour
For the streusel topping:
1/2

cup

flour

1

tablespoon

pumpkin pie spice

1/4

cup

white sugar

4

tablespoons

butter

,

cold, cut into chunks
Instructions
Preheat oven to 400 degrees F.

Prepare the pie crust and arrange in a DEEP pie plate, crimping edges. Set aside.

Peel and core the apples. Slice them very thin (think 1/8 inch or so--I used a mandolin but a sharp knife works too).

Put them in a bowl and squeeze lemon juice on them after every apple you slice, tossing to coat. This is to add flavor and also to keep the apples from browning.

In a large skillet, heat 4 tablespoons butter over medium heat. Add 1/2 cup sugar and 1 tablespoon pumpkin pie spice.

Add the apples. If you used a lot of lemon juice, don't add all of it. Add 1 teaspoon maximum.

Cook over medium heat for about 3 minutes. Turn the heat up to high and cook for another 2-3 minutes, until the liquid is bubbling and has reduced somewhat. (See photo above).

Pour the apples into the unbaked crust and set aside.

Make the custard. In a medium bowl, whisk together sour cream, egg yolks, and vanilla.

Add the sugar and whisk well.

Gradually add the flour while whisking. Whisk out any lumps.

Pour the custard over the apples, but be careful not to overfill! See photo above. How much you need depends on the size of your pie pan. I used all but about 1/3 cup of the custard.

Place the pie pan on a baking sheet in case it spills over the edge.

Bake at 400 degrees F for 20 minutes. The custard should be starting to set and be golden on top when you take it out of the oven. Decrease the oven temperature to 375 degrees F.

Meanwhile, make the streusel. In a medium bowl, whisk together 1/2 cup flour, 1 tablespoon pumpkin pie spice, and 1/4 cup sugar. Use a fork or pastry cutter to cut in 4 tablespoons cold butter. Cut until you have pea-sized chunks of butter. Keep refrigerated until you are ready to add it to the pie.

Once the pie has baked 20 minutes, remove the pie from the oven and add the streusel topping.

( Don't forget to LOWER the oven temperature to 375.)

Use a pie crust cover*** to cover the crust so it doesn't burn.

Bake an additional 20 to 25 minutes at 375, or until a toothpick comes out clean.

Let sit at room temperature for at least an hour or 2 before cutting into it. I can never wait this long so I always put it in the freezer for 45 minutes or so. Serve with ice cream and caramel sauce! (Recipe below)
Notes
*If you make my recipe for pie crust, you will only need half of it. Form the other half of the dough into a disk and freeze for the next time you make this pie.
**I used a couple Granny Smith, a couple Fuji, and a Pink Lady I think. Using a variety makes for the best flavor!
***If you don't have a pie crust cover, take a pie-sized square of aluminum foil, fold it into quarters, and cut out the middle so that when you open it you have a circle cut out. Place over the pie crust.
You can make this pie a day ahead of time! Just store it covered on the counter. After a couple days (if there is any left!) store it in the fridge.
Nutrition
Serving:
1
slice
|
Calories:
654
kcal
|
Carbohydrates:
99
g
|
Protein:
6
g
|
Fat:
28
g
|
Saturated Fat:
15
g
|
Polyunsaturated Fat:
2
g
|
Monounsaturated Fat:
9
g
|
Trans Fat:
1
g
|
Cholesterol:
165
mg
|
Sodium:
226
mg
|
Potassium:
275
mg
|
Fiber:
5
g
|
Sugar:
72
g
|
Vitamin A:
823
IU
|
Vitamin C:
11
mg
|
Calcium:
86
mg
|
Iron:
2
mg
More recipes you will love!  
If you want to make this pie REALLY decadent, make this Caramel Sauce to go on top! It's sooo good. You can see the drizzle in the photos above.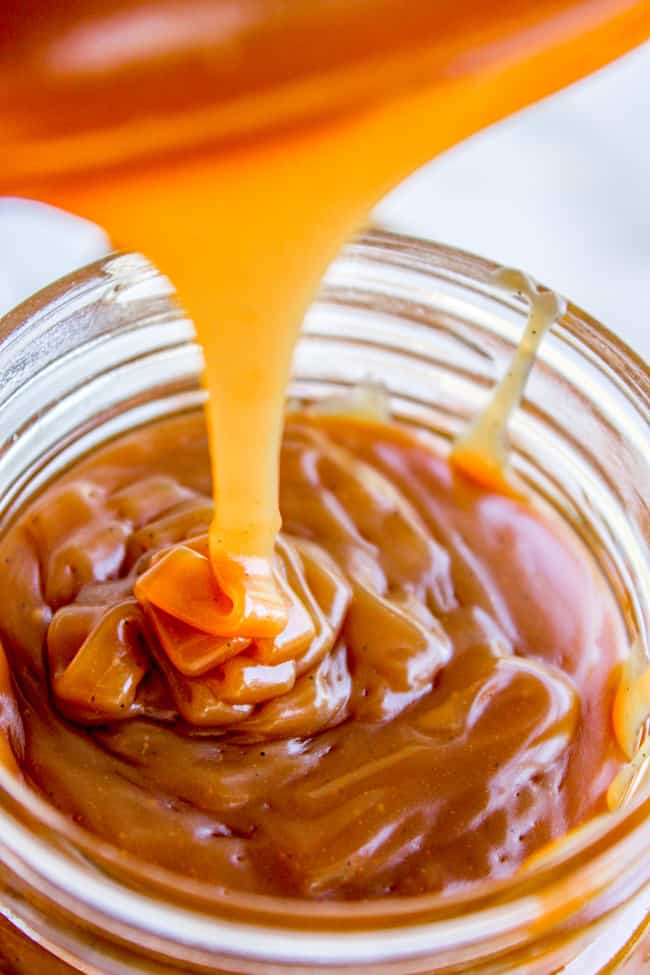 Caramel Apple Upside Down French Toast Bake: << this is an AMAZING breakfast.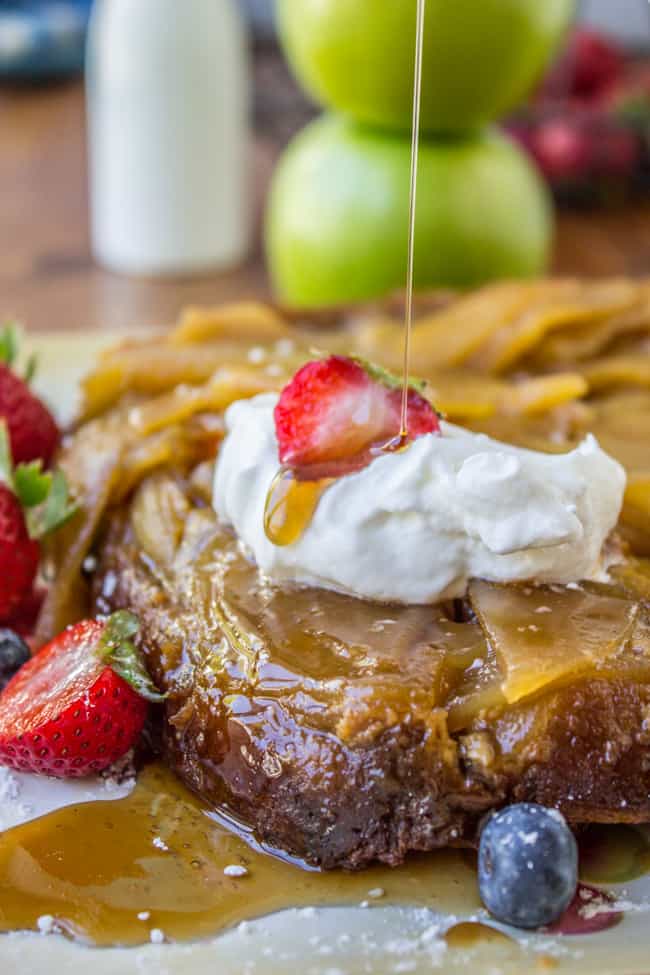 4-Ingredient Apple Cider Doughnuts: <<canned biscuit doughnuts ftw! This glaze is so good.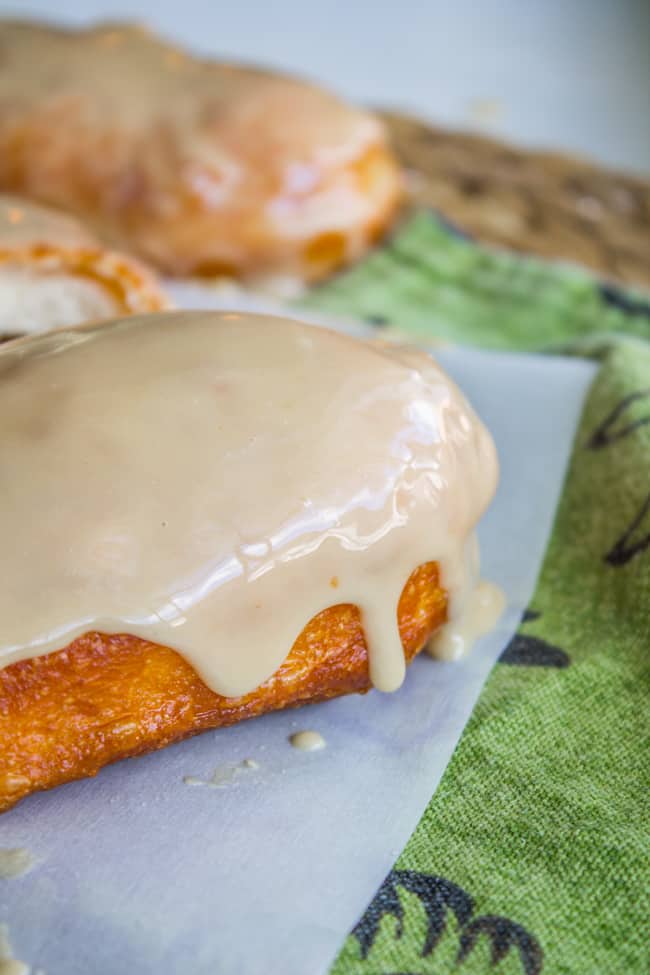 And here's the recipe for the Cranberry Custard Pie I mentioned. Cranberry season is coming!!! Hooray!!