Pumpkin Coffee Cake is the fall baking project of your dreams! A moist and fluffy pumpkin cake with warm spices, layered with a ridiculous amount of streusel. (Like, ridiculous you guys. I'm not messing around here.) The recipe is based on my classic Sour Cream Coffee Cake, but pumpkin-ified. (If we don't add pumpkin spice to every recipe, is it even fall?)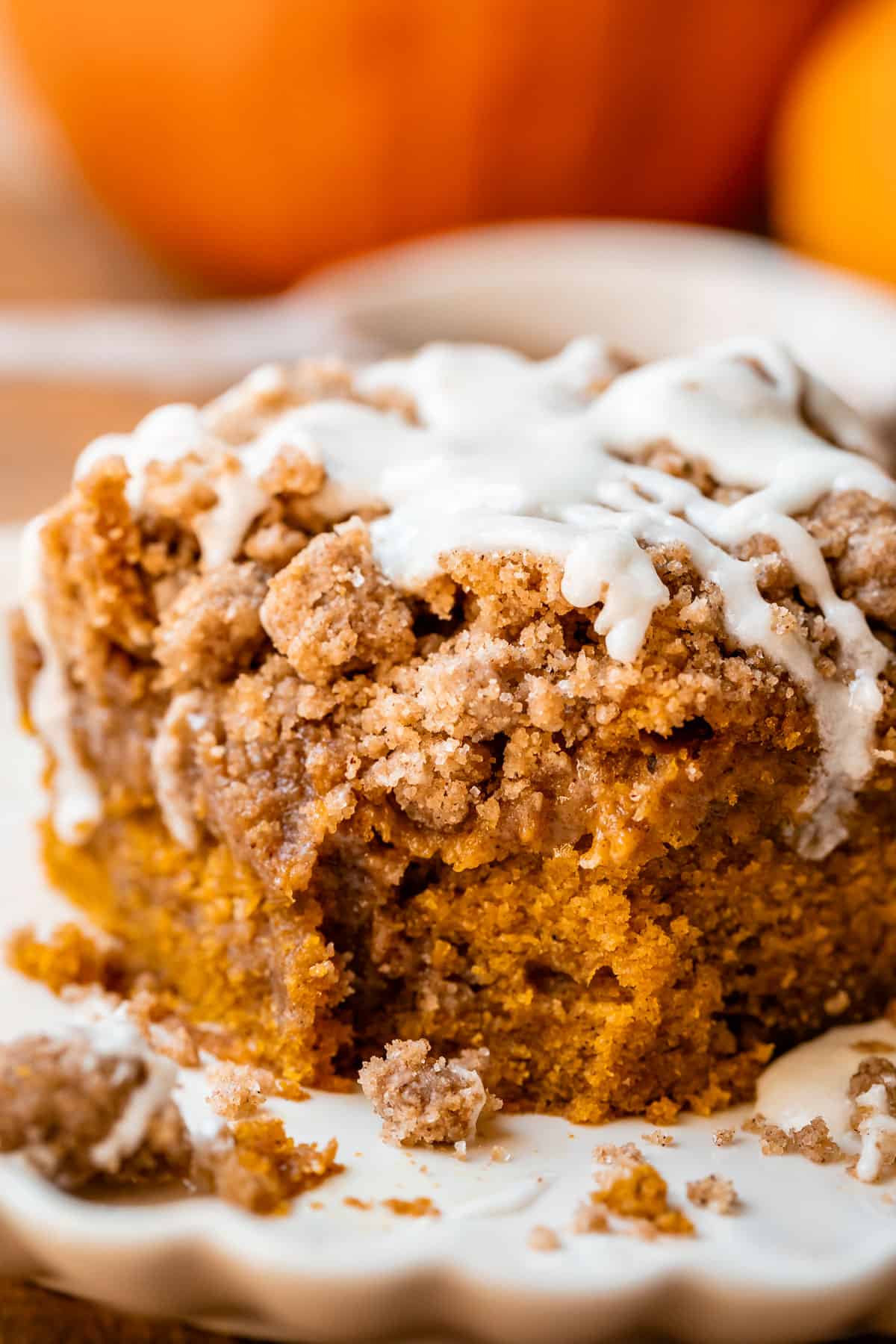 The leaves are turning. The air is crisping. The ghouls are howling. (ok maybe that was just my toddler screaming for a snack.) But in any case, you know what time it is:
Time to agonize over shipping delays for the Halloween costumes you ordered! Oh yes, everyone's favorite time of year.
Time for a trip to Home Depot to attempt homemade versions of the costumes that aren't coming.
4 kids. 5 projects to shop for. 2 adults. 8pm. This should be easy right?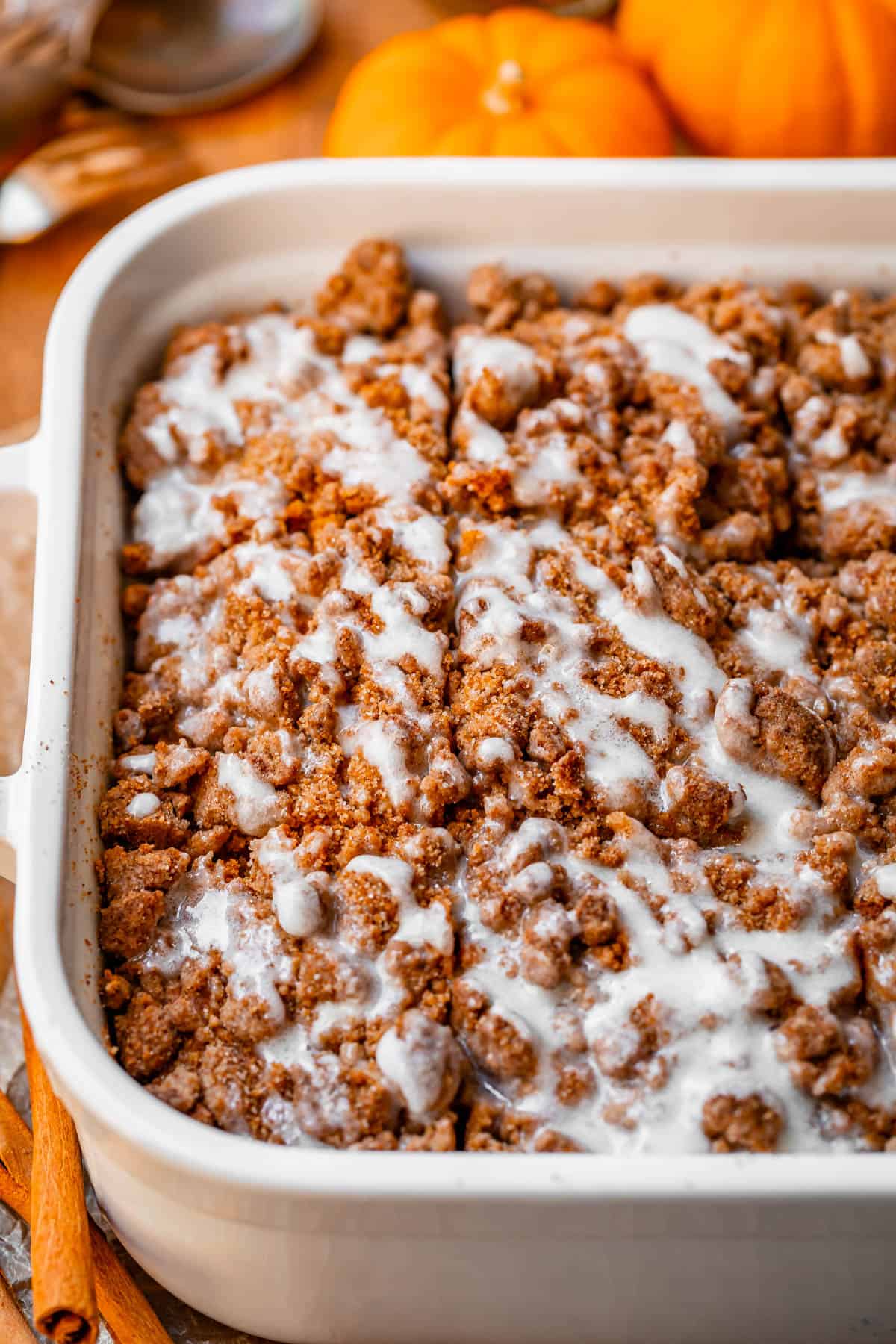 When we enter the store, everyone scatters, faster than I can even blink. I find most of them at the enormous Halloween display, which is basically Disneyland level entertainment, I don't know why anyone wastes money on the real thing.
Eric goes off with one kid to costume shop, and I'm left with a rabid toddler and a kindergartener who suddenly needs to go to the bathroom (even though I told her to go before we left).
I'm trying to find the items we need but instead have to keep a hold on the 2-year-old, who's just found the maintenance guy's broom and is now wielding it like a sword. We move to the next aisle, but it's no use. I'm turning around every 30 seconds, where's Edison? Oh, he's found the large stack of PVC pipes. 30 seconds later, Where's Edison?? Oh, he's trying to open a candy bar that he took off the shelf. Of course.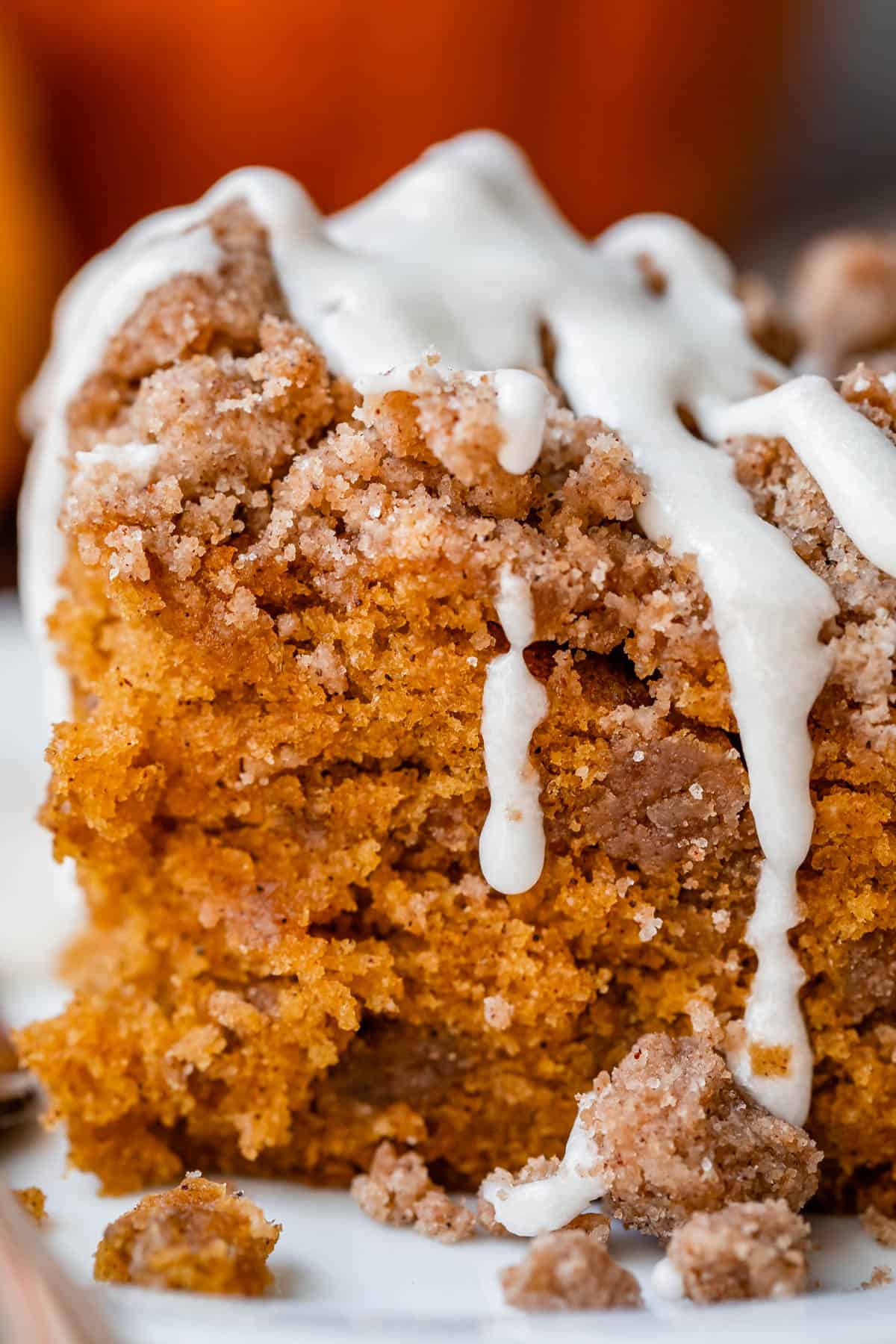 The kids keep running back to the Halloween display, and I'm really no better, because I keep getting distracted by all the houseplants I want to buy from the garden center. Even though I know I will eventually kill them all (this totally fits with the macabre season though, right?)
Eric returns exactly when the kindergartener-bathroom situation becomes desperate, so I leave him with the kids and some large houseplants that he somehow has to fit in our cart that is already full. byeee
Val and I return to the group to find open warfare in the aisles. It dawns on me that all of my children have chosen costumes that involve large sticks to carry around. (Wizard staff, my foot. It's a beating stick, what have I done.)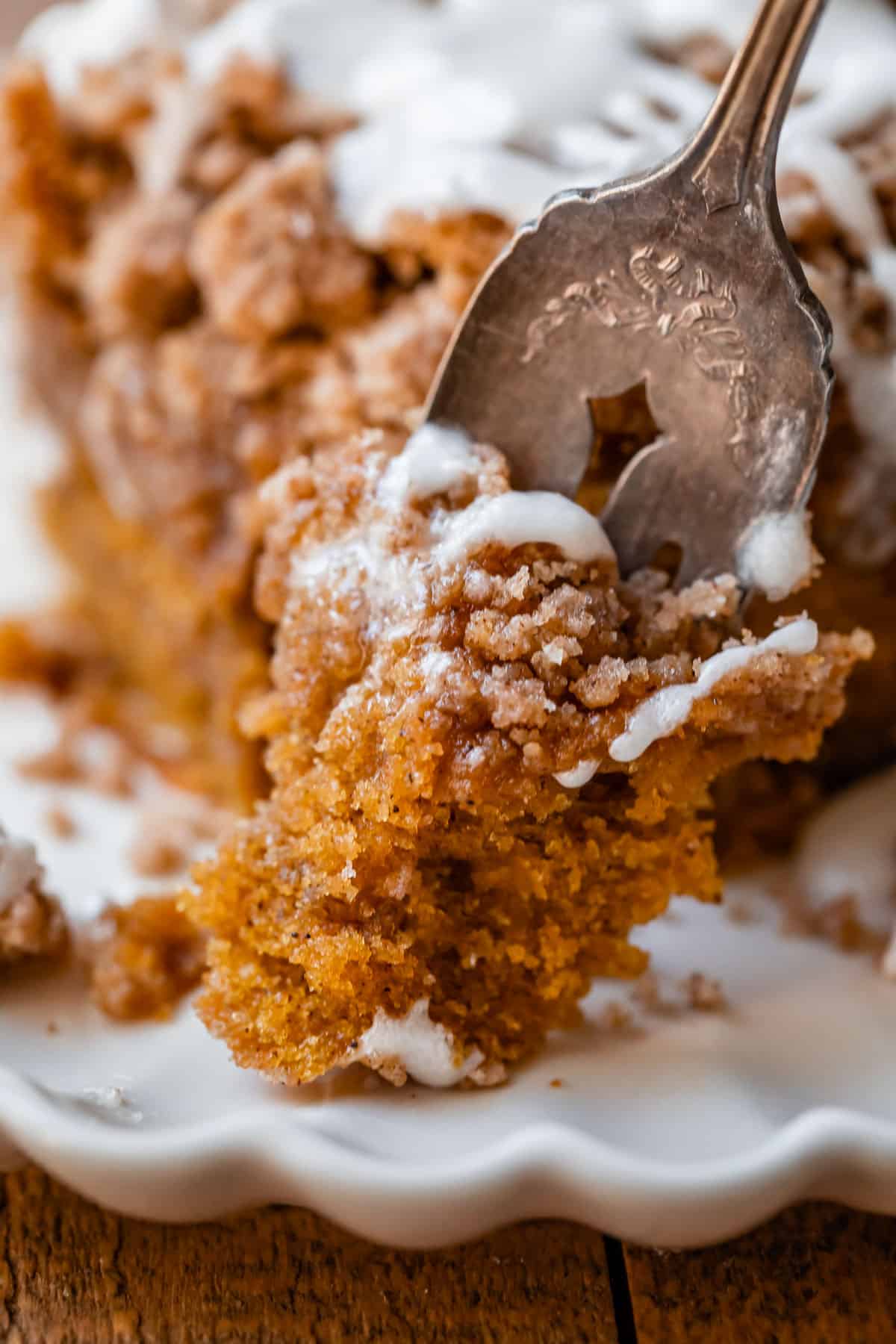 We herd them over to check out as fast as possible because we gotta get outta here before the kids light something on fire. We run into a new friend from church (whose name we can't remember 😬) and I'm chatting with him while Eric jogs to the back of the store because one of our items doesn't have a bar code, of course. We finally get our receipt, and race toward the exit…but where's Edison? Where's Edison? Mild panic ensues, all the cashiers start fanning out, copying me, "EDISON, EDISON!!"
Finally something tells me to look up. And there he is, my 2-year-old, perched atop the stairs-to-nowhere. The bright orange Home Depot stairs that they roll around from aisle to aisle to get products from top shelves. Like this: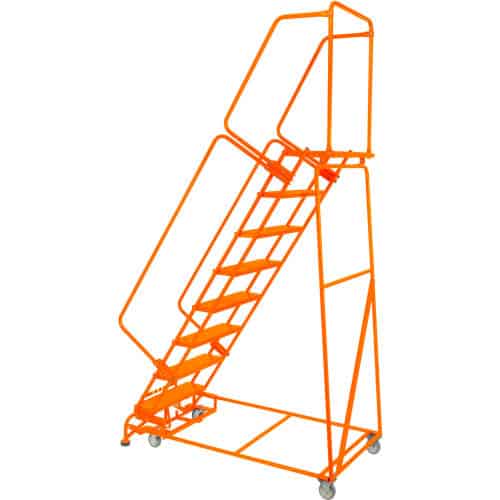 Don't worry, there is definitely not a gate at the top or anything. This is fine. Everything is fine.
Well, one calm rescue later, an assurance to all wide-eyed onlooking Home Depot employees that no one is getting sued today, and that's that! Just a typical family outing guys! You should definitely have more kids!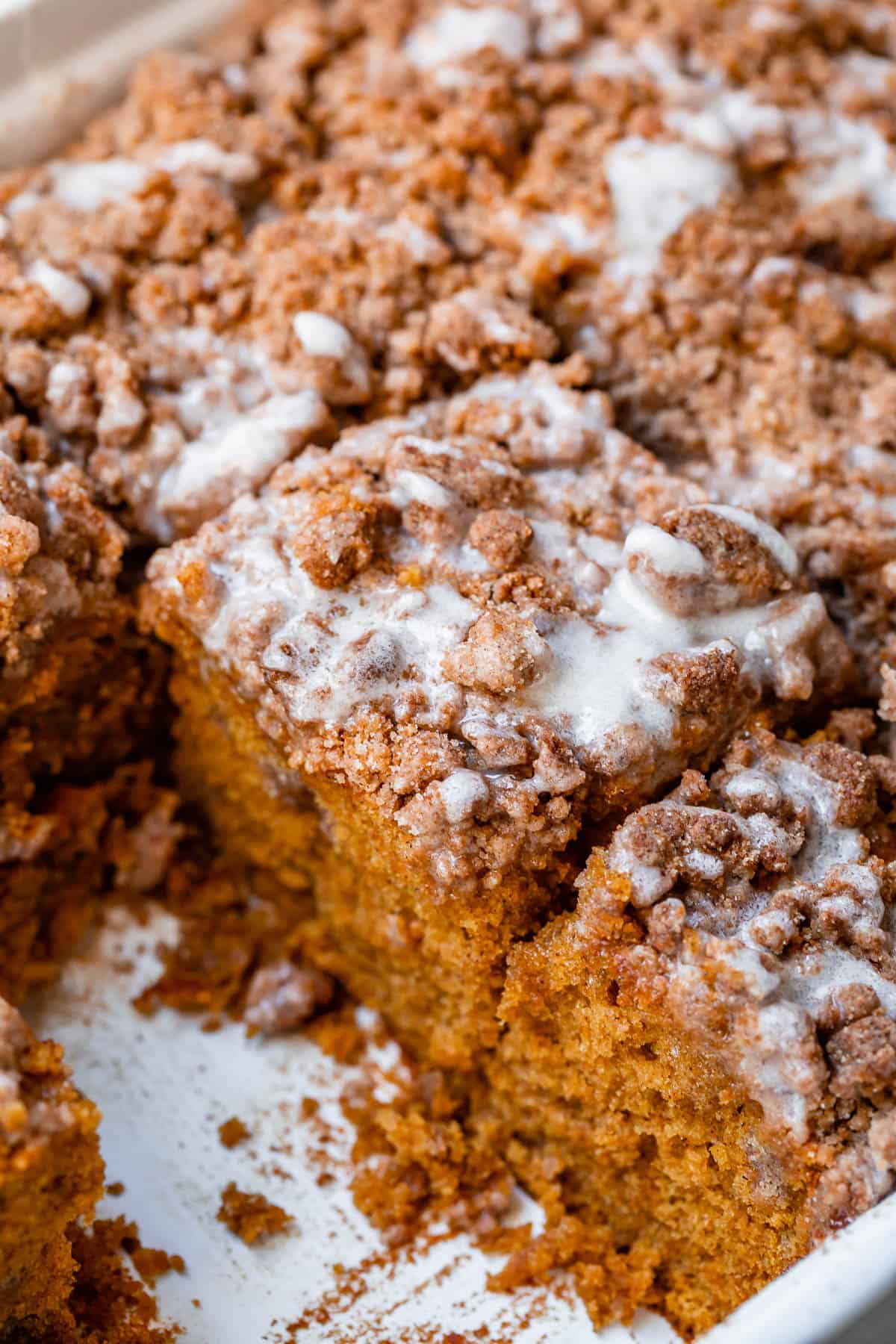 As the cherry on top to all this adrenaline, we open the back of the van once we get to the parking lot to find food and produce, including 5 dozen eggs, from a shopping trip several days previously that I failed to unload. BECAUSE I JUST CAN'T EVEN YOU GUYS.
Well, I may not have all my shopping ducks in a row, I may not even have all my children in a row, but I have definitely got Pumpkin Streusel Coffee Cake. And that is something we can all rely on in these trying times. More on that below, but first!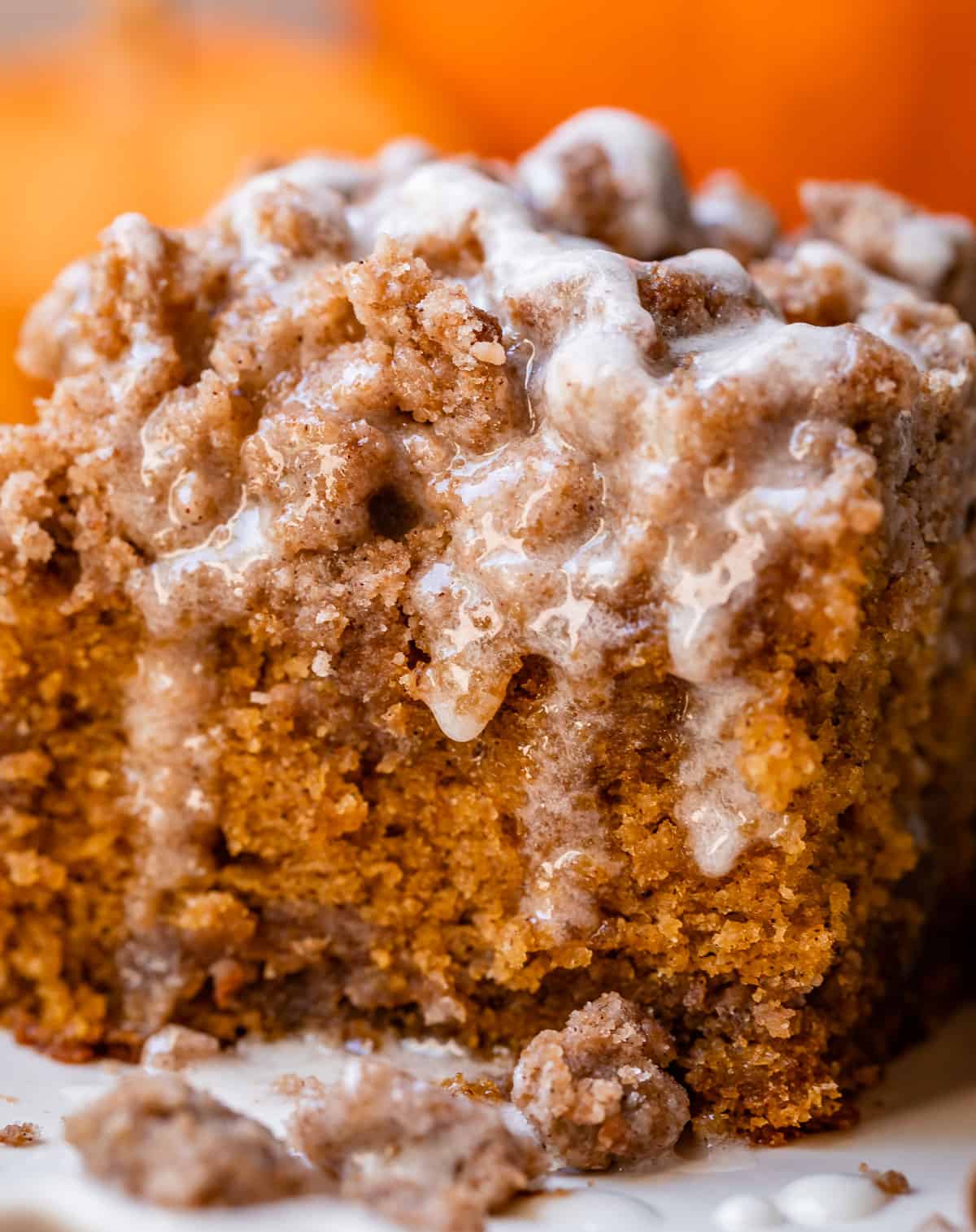 Happy 11th Anniversary to the Food Charlatan!
October is my blogging anniversary! I've been at this gig 11 years now. If you read the crazy story above, congratulations! You are the reason I have made it this long 😂 I love sharing recipes but I love sharing stories even more, so thank you for hanging out with me in my internet home. You are way cooler than all those jump to recipe people. 😉 We have a good time, right??
Every year I bake a cake for my anniversary. Here are all my anniversary posts if you want to take a walk down memory lane!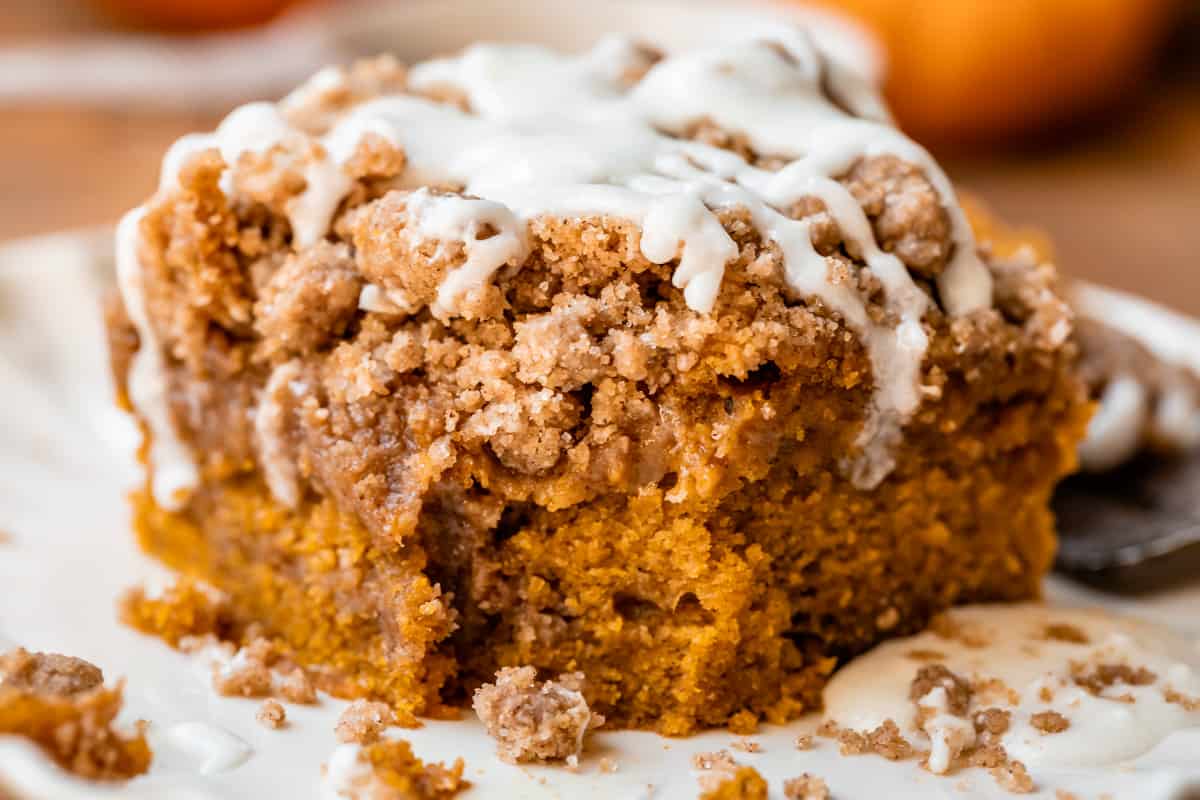 Pumpkin Coffee Cake
On to the recipe! I am SO excited to share this cake with you! I had the idea to pumpkin-ify my favorite Sour Cream Coffee Cake, and thought it would be pretty good. But I was FLOORED. This stuff is legit. It's like your favorite Pumpkin Cake but with 100 pounds of streusel added in, plus a glaze. How can we go wrong here?? Fall baking forever!
What is pumpkin coffee cake made of?
Let's talk about Pumpkin Coffee Cake layer by layer. On the bottom is the foundation, the actual cake part of the coffee cake. A sweet, buttery yellow cake base, with pumpkin puree added in, giving it that perfect fall flavor. Plus a gorgeous natural orange color.
Now for the streusel. Most coffee cakes have one layer, then crumble on top. But I couldn't leave it. So my cake has 4 layers total. See?? I told you. Over the top, and no apologies. I basically eat coffee cake as a medium for streusel. It's buttery and rich, and the topping crisps up perfectly in the oven.
Once it's all baked we add a simple glaze, just because we can. It's cake, people.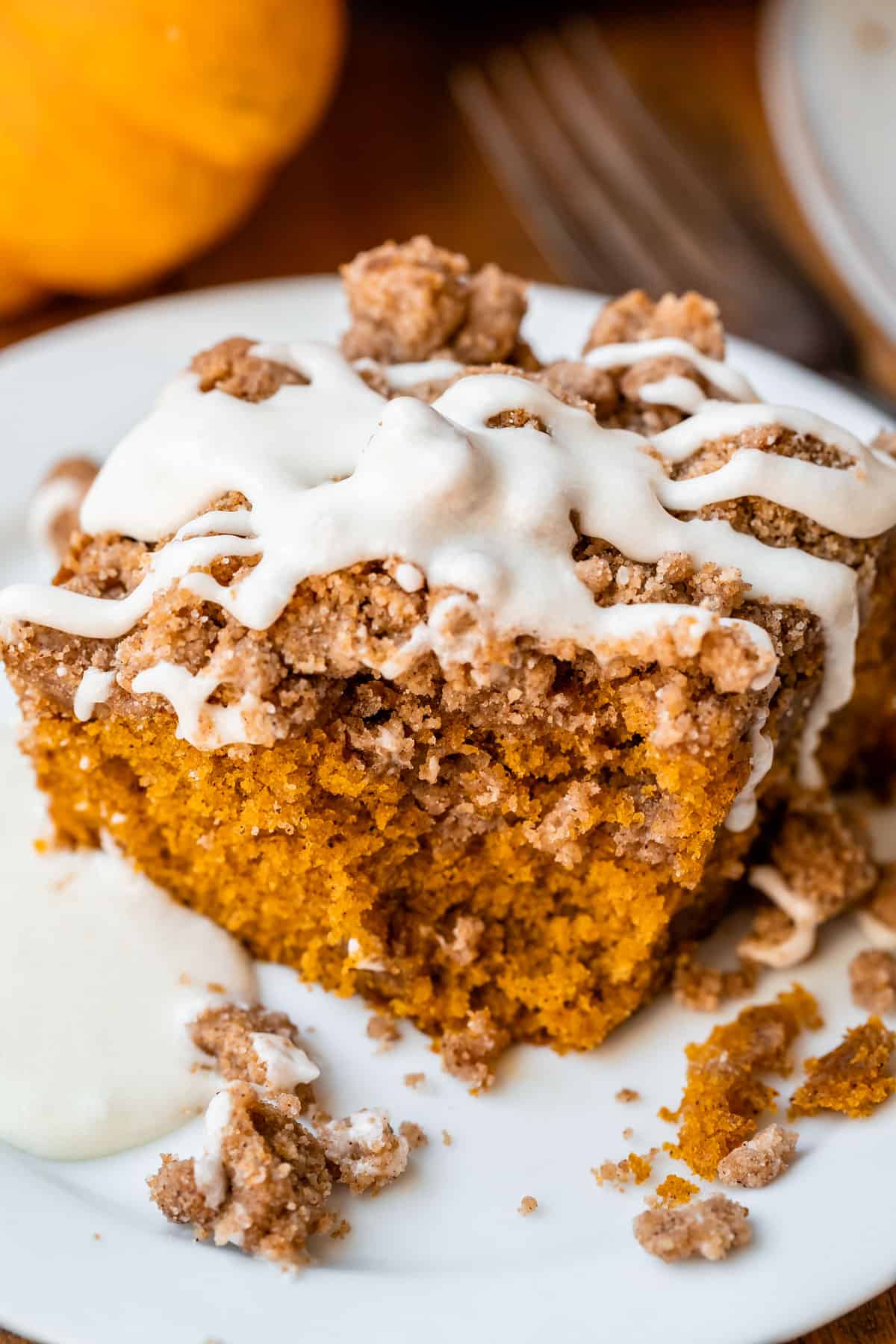 What's the difference between pumpkin coffee cake and regular cake?
Coffee cake and regular cake are the same, you're just allowed to eat one of them for breakfast. Just kidding! I eat all cake for breakfast.
Okay okay fine, normal cake is cake with frosting on top. Pumpkin coffee cake has pumpkin puree, plus streusel layered in the center and on the top. And THEN some glaze. We're not heathens, come on.
Does pumpkin coffee cake actually have coffee in it?
Nope, no coffee in coffee cake! The name refers to the fact that it was traditionally eaten alongside coffee for breakfast or brunch. But, if you're like me, you don't even drink coffee, but still sneak little bites throughout the whole day, making it more of an "anytime" cake. They really should change the name. (Although this wouldn't work, considering ALL cakes are "anytime" cakes for me.)
Ingredients for Pumpkin Coffee Cake
Here's a basic shopping list of what you need! Full recipe is at the bottom of the post.
Flour
Brown sugar
Granulated sugar
Kosher salt
Cinnamon
Pumpkin pie spice
Butter
Baking powder
Baking soda
Vegetable oil
Eggs
Pumpkin puree
Vanilla extract
Milk
Powdered sugar
How to make Pumpkin Coffee Cake
We're going to start out with a ton of streusel, as promised! Flour, sugar, brown sugar, salt, cinnamon, and lots of pumpkin pie spice.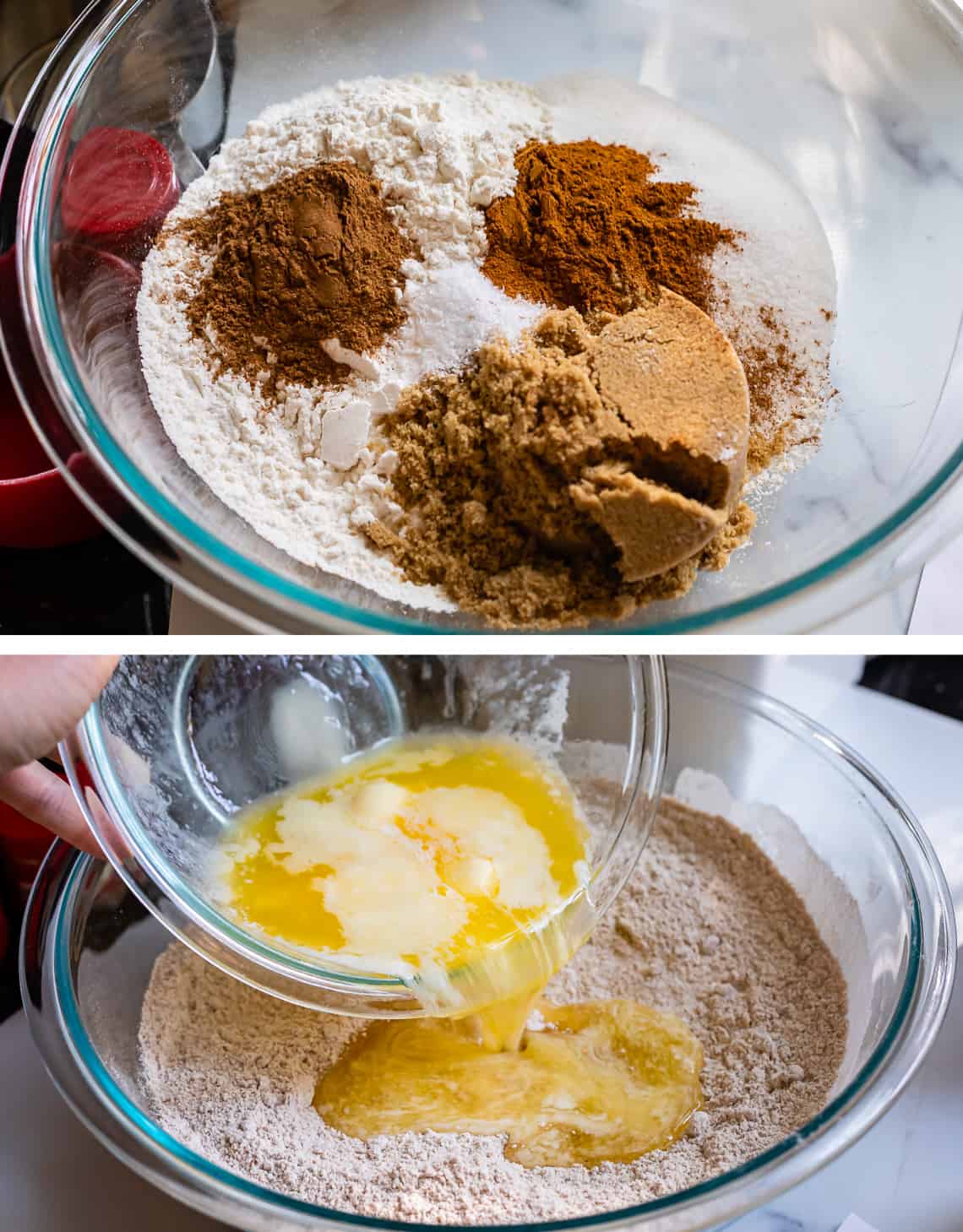 I've done lots of experimenting with streusel, and I prefer making it with melted butter. You can try adding cold butter and cutting it in, but it never works as well for me. You just have to make sure you stop stirring before it comes together all the way! You don't want to moisten all the flour. Leave it chunky. Like this: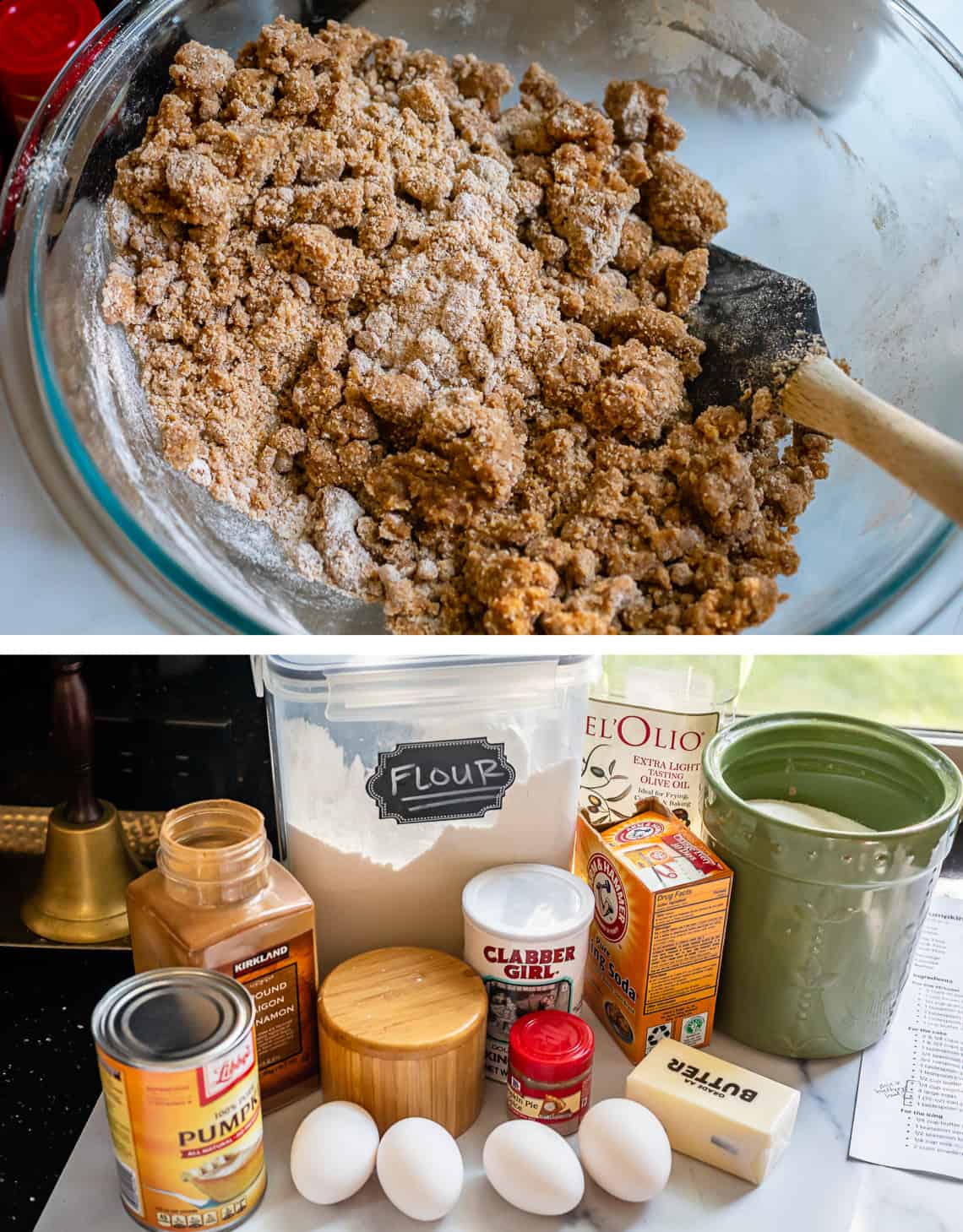 Set the streusel aside (in the fridge, preferably), and get out all your ingredients for the cake part. (My new kitchen has black countertops, which is so dark for photos! I have this white board here to lighten things up, but apparently I'm really bad at centering. You can see the edges in every photo. This is why I'll never be a real food blogger 🤪)
Whisk together all the dry ingredients in a mixing bowl. Then I'm going to tell you to do something really weird and I need you to trust me.
Add some chopped up butter to the dry ingredients, along with a big ol scoop of pumpkin straight from the can. No need to measure.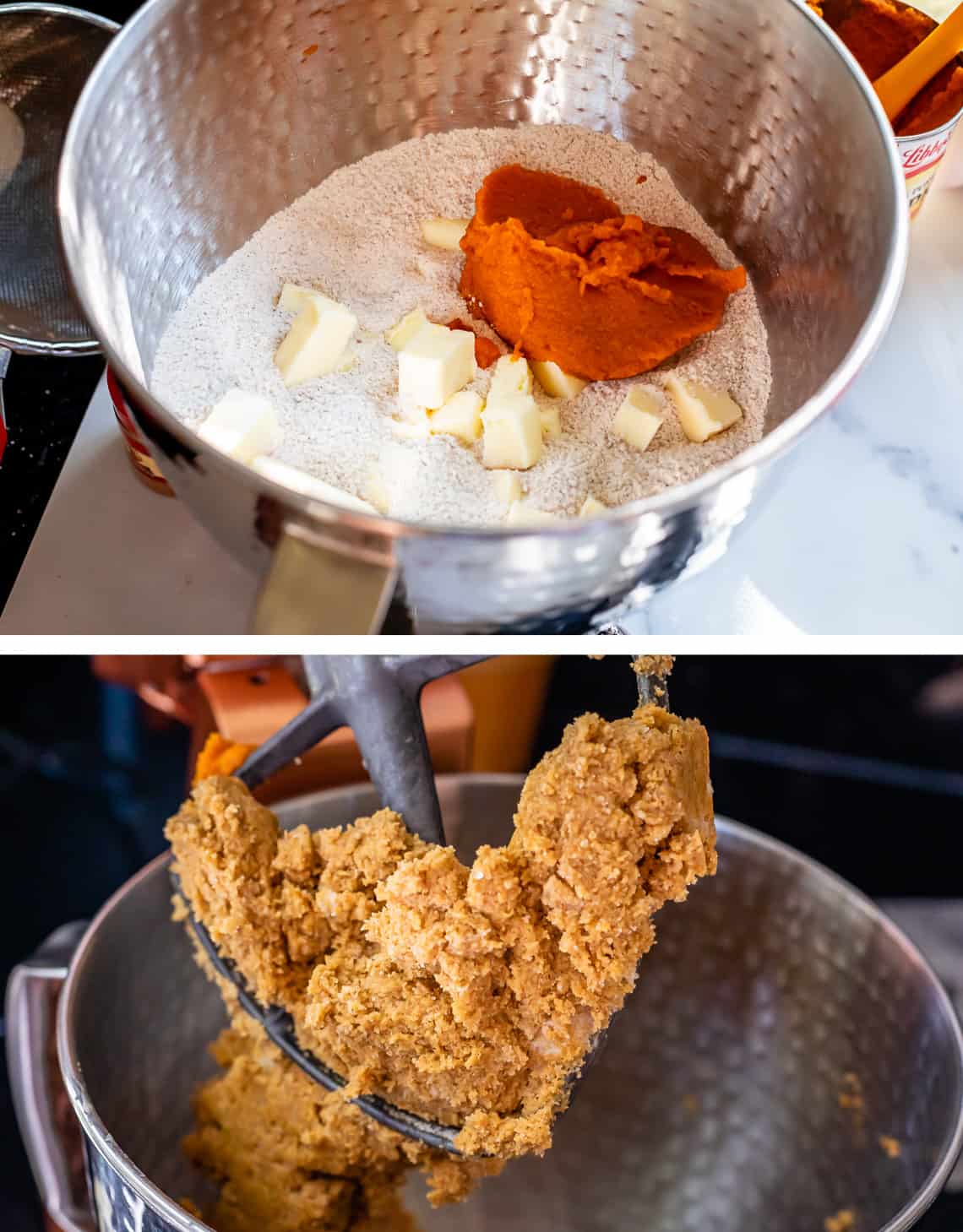 I know, I know, not the normal way to make a cake. But coating the fat (butter) in flour before adding all the liquid gives the cake great texture. The pumpkin helps moisten it just enough. You should end up with a thick dough like in the photo above.
Then in a separate bowl (I used the same bowl I melted butter in for the streusel) mix together your wet ingredients.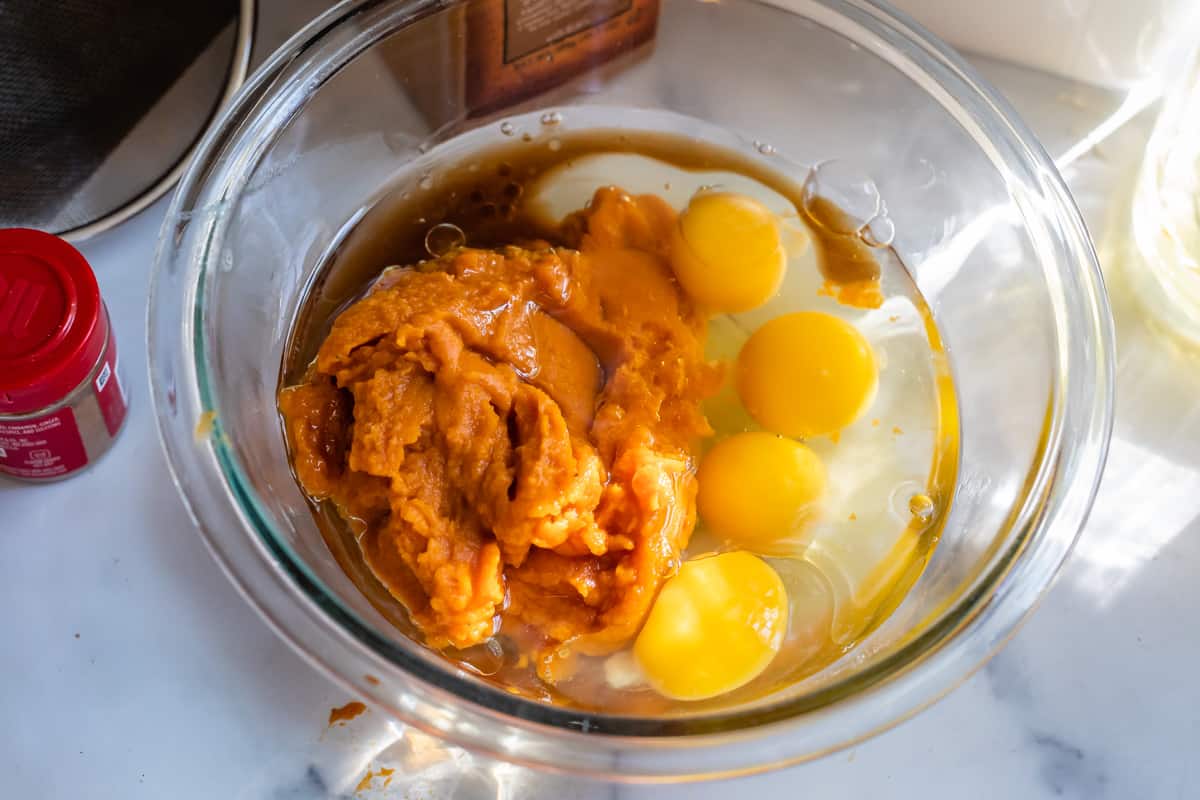 Whatever is left over from the can of pumpkin, plus 4 eggs, oil, vanilla. Whisk that together and add in increments to the butter mixture. You will get a gorgeous orange batter.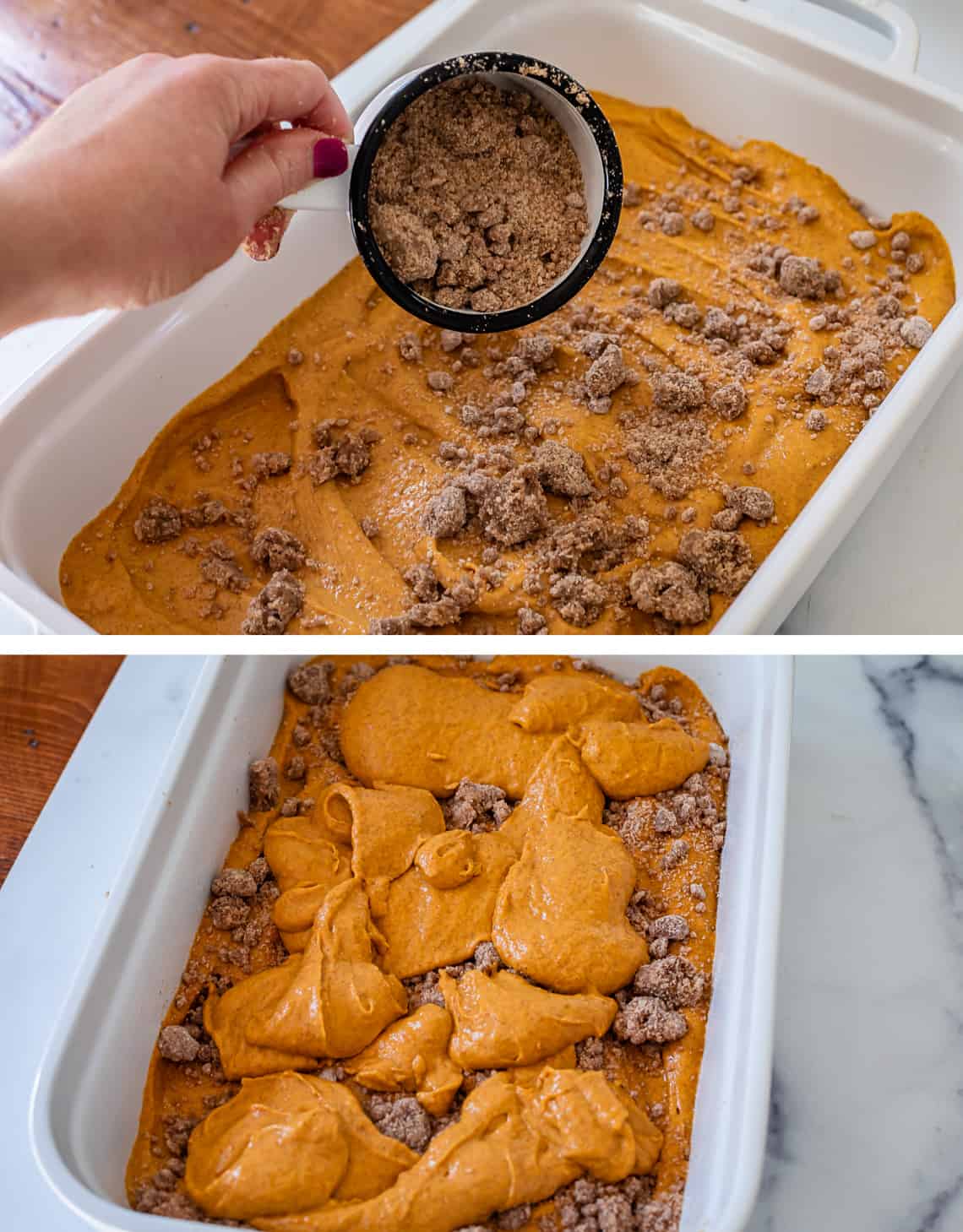 Then start layering. Add a bit of cake batter to the bottom, then some streusel, break up any big chunks with your hands. Repeat. Repeat! All the streusel! Here it is right before I put it in the oven: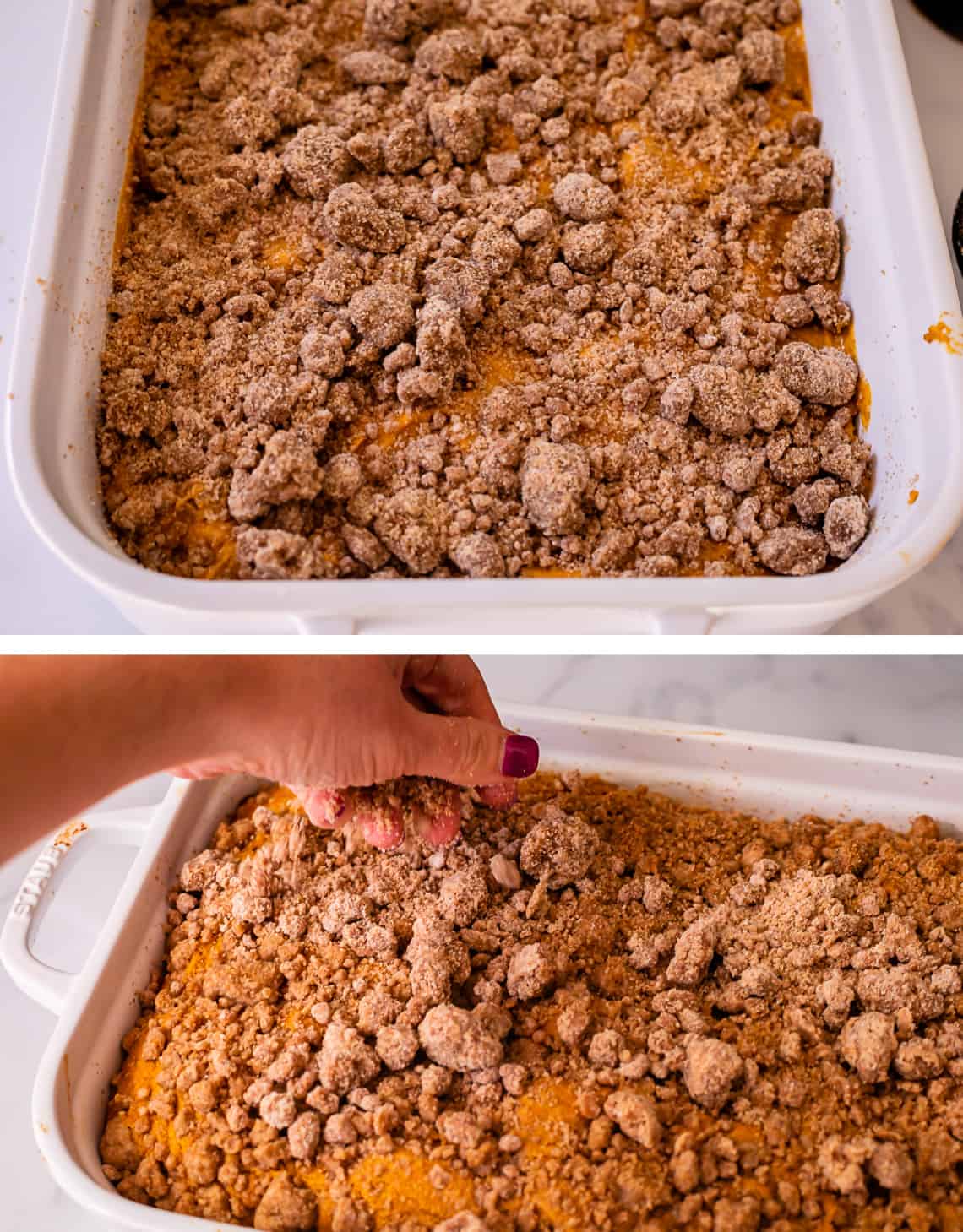 And here it is halfway through baking. If you add all the streusel at once, it weighs the cake down too much and it won't rise properly. (Trust me, I tried it) But I'm not willing to give up all the streusel I want on top. So we're doing this half-baked hack. Works like a charm!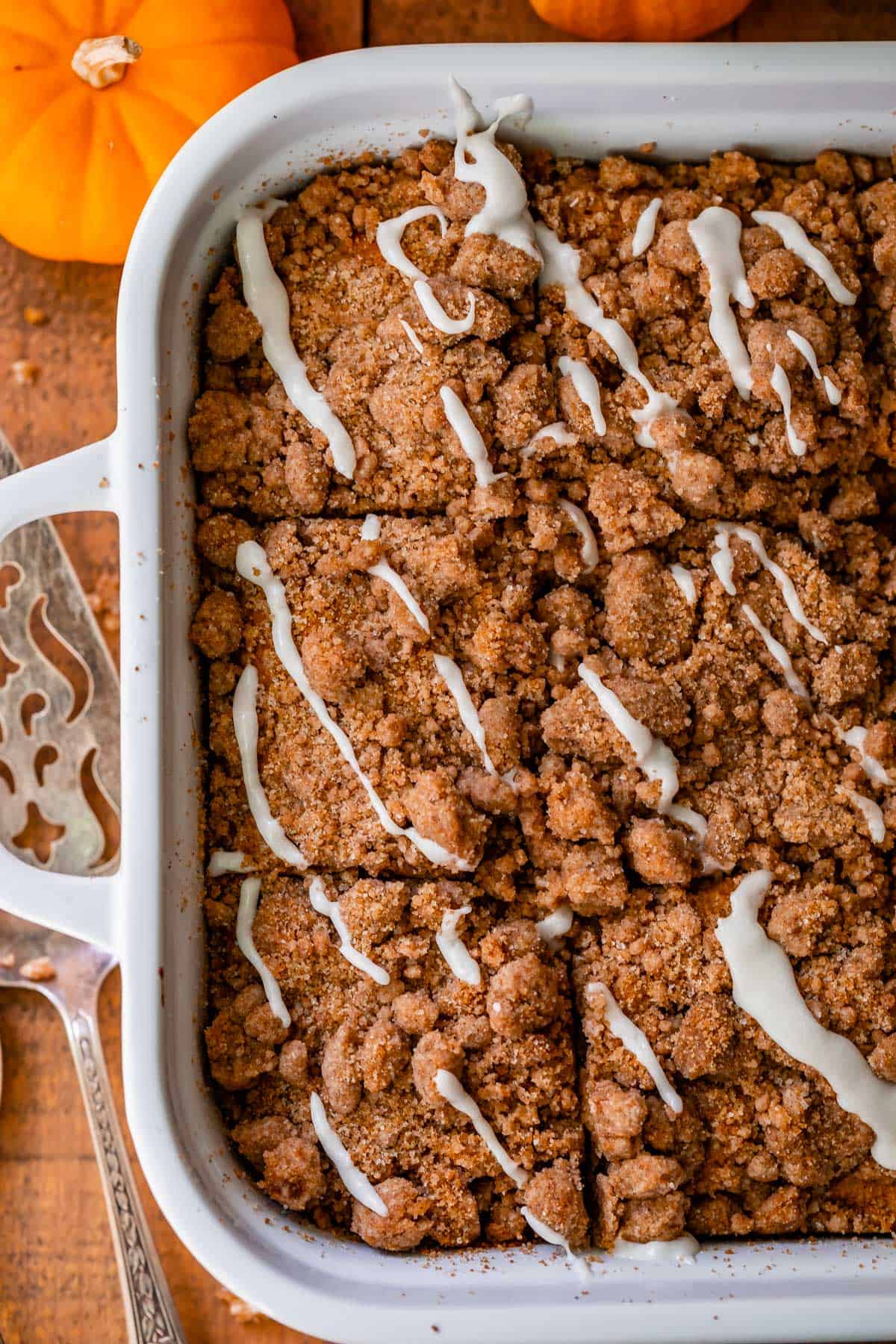 Add a lil glaze on top and dig in! The glaze is easy. Just some soft butter, powdered sugar, and a bit of salt and vanilla.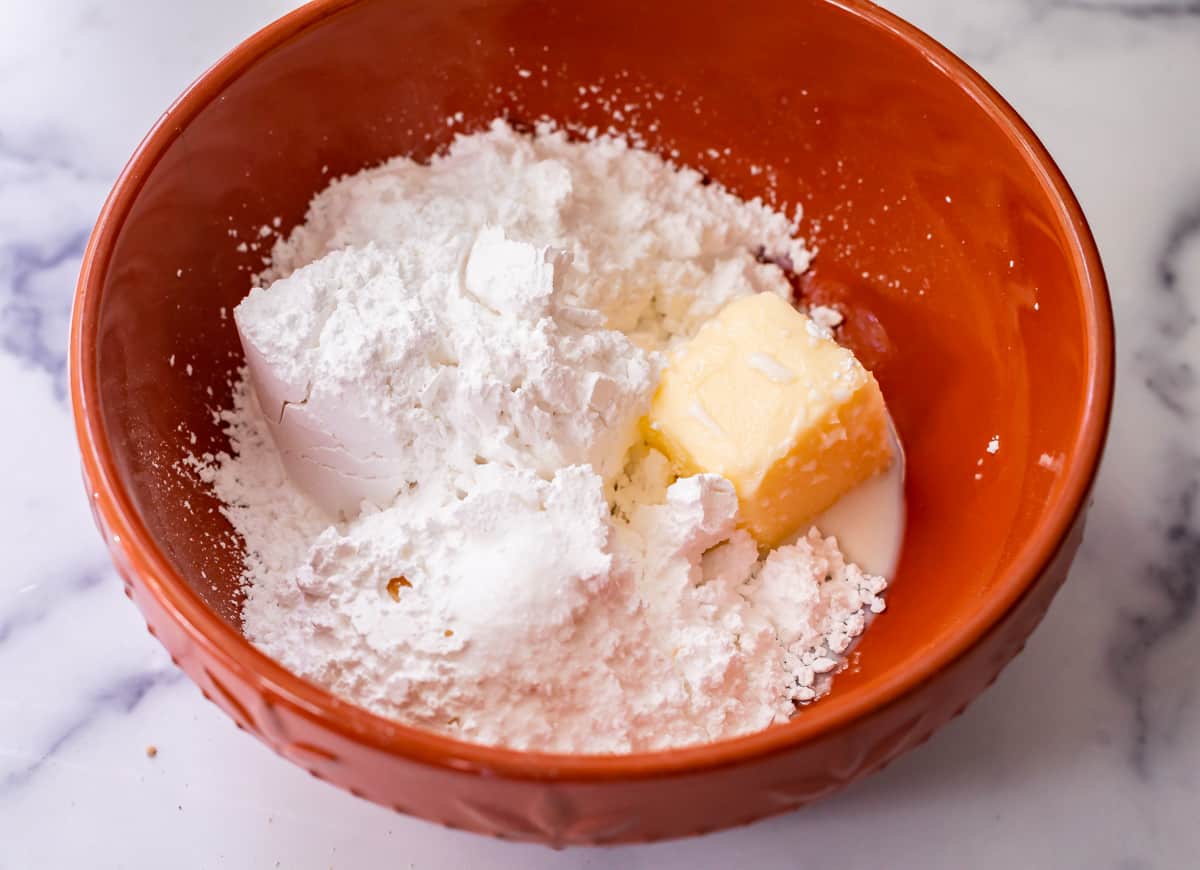 If your butter is soft enough, you can just mix it with a whisk. Takes 1 minute. DON'T skip the glaze! I'm telling you! You might think you don't need it after all that streusel, but you do, oh you do. Treat yoself.
And that's it! Easy peasy! This would be such a fun cake to bring to a Halloween party, fall festival, or brunch with your family. It would also be unique for Thanksgiving day, if pie is not your jam!
Frequently Asked Questions
Why is it called a streusel?
Fun fact: the word "streusel" in German actually means "something scattered," how fun is that? It's the sandy-crumbly topping added to the top of cakes, muffins, pies, etc. The stuff we're making WAY too much of today ;) It's made by combining flour, sugar, sometimes spices, and typically some type of fat like butter.
How do I make my coffee cake less dry?
I have a few tricks up my sleeve when it comes to keeping cakes moist. The first is to use a combination of butter and oil. Butter brings the flavor; oil brings the fat. Butter tastes amazing, but it's only about 80% fat. Oil doesn't have as rich a flavor, but it's 100% fat, and fat in your cake is what keeps it from getting dry. Using both is the best way to get moist (flavorful) cake!
The other tip is to add something like sour cream or pumpkin to make it even more rich and moist. Sour cream is pretty neutral; pumpkin will obviously add flavor. The pumpkin puree in today's cake serves both as a moisture-boost AND brings added fall flavor. Win win!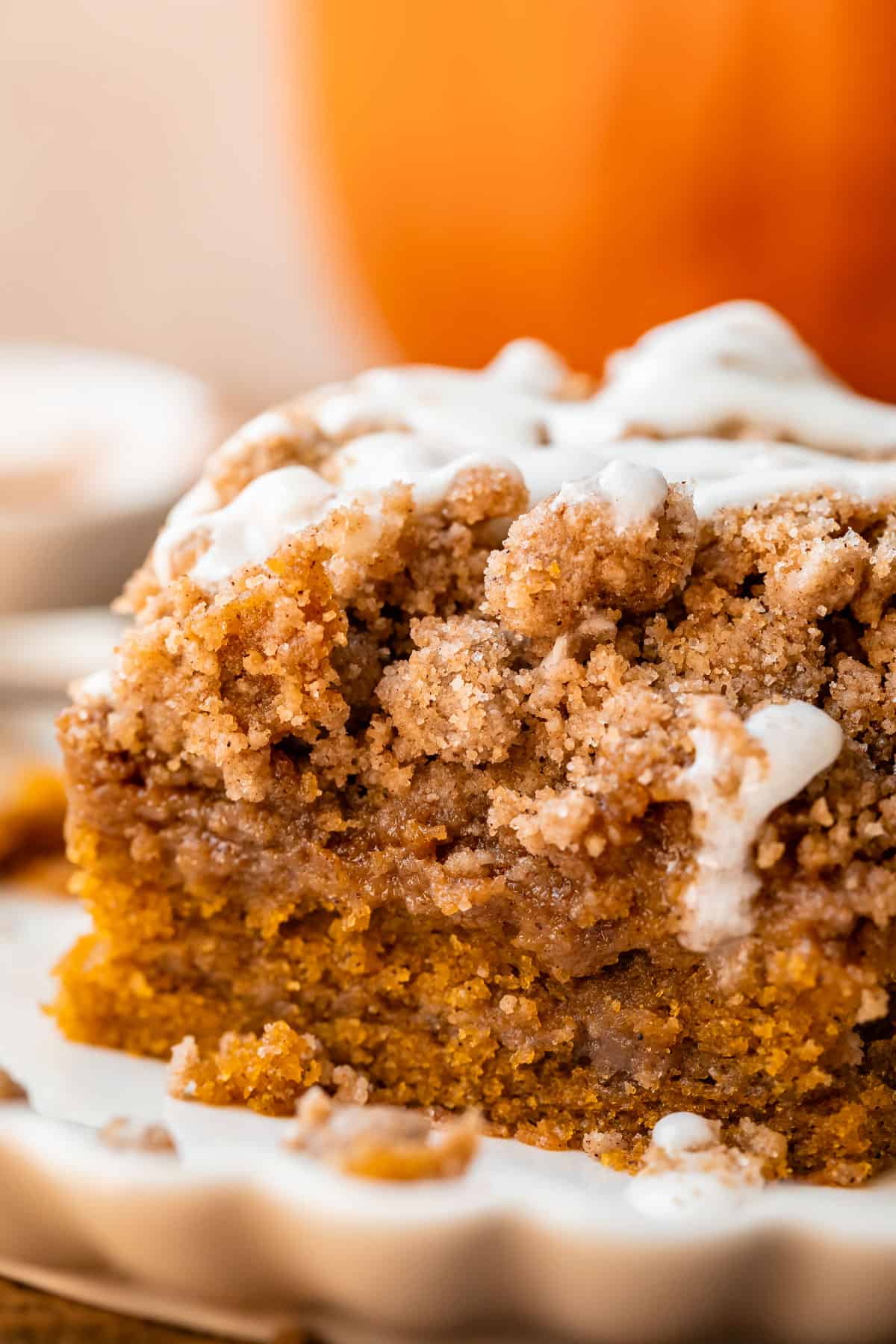 Can this Pumpkin Coffee Cake be made ahead?
The great thing about coffee cake is that it's delicious right out of the oven but also saves well. To make this ahead, bake as directed. Make the glaze but don't drizzle it yet. Once the cake has cooled, cover and store the cake and frosting separately. Both can be stored at room temperature.
And don't forget to heat before you serve! (Fine, maybe you like cold coffee cake, but maybe you like eating dirt, too. I'm not responsible for that.) Put the whole cake in the oven on the warm setting (170 F) until the cake feels warm throughout, should take 15-20 minutes. Drizzle the room-temperature frosting over it.
To reheat, just zap individual portions in the microwave for 15-25 seconds.
Does Pumpkin Cinnamon Streusel Coffee Cake freeze well?
Yes please! A tasty treat for later! To freeze coffee cake, seal it very well. A lot of cake pans have a lid that isn't a true seal. Consider wrapping the whole pan in plastic wrap or putting the cake by large slices into a ziplock freezer bag. Thaw completely, the countertop is fine. To reheat, microwave works fine for individual portions, or you can heat in the oven at a low temperature.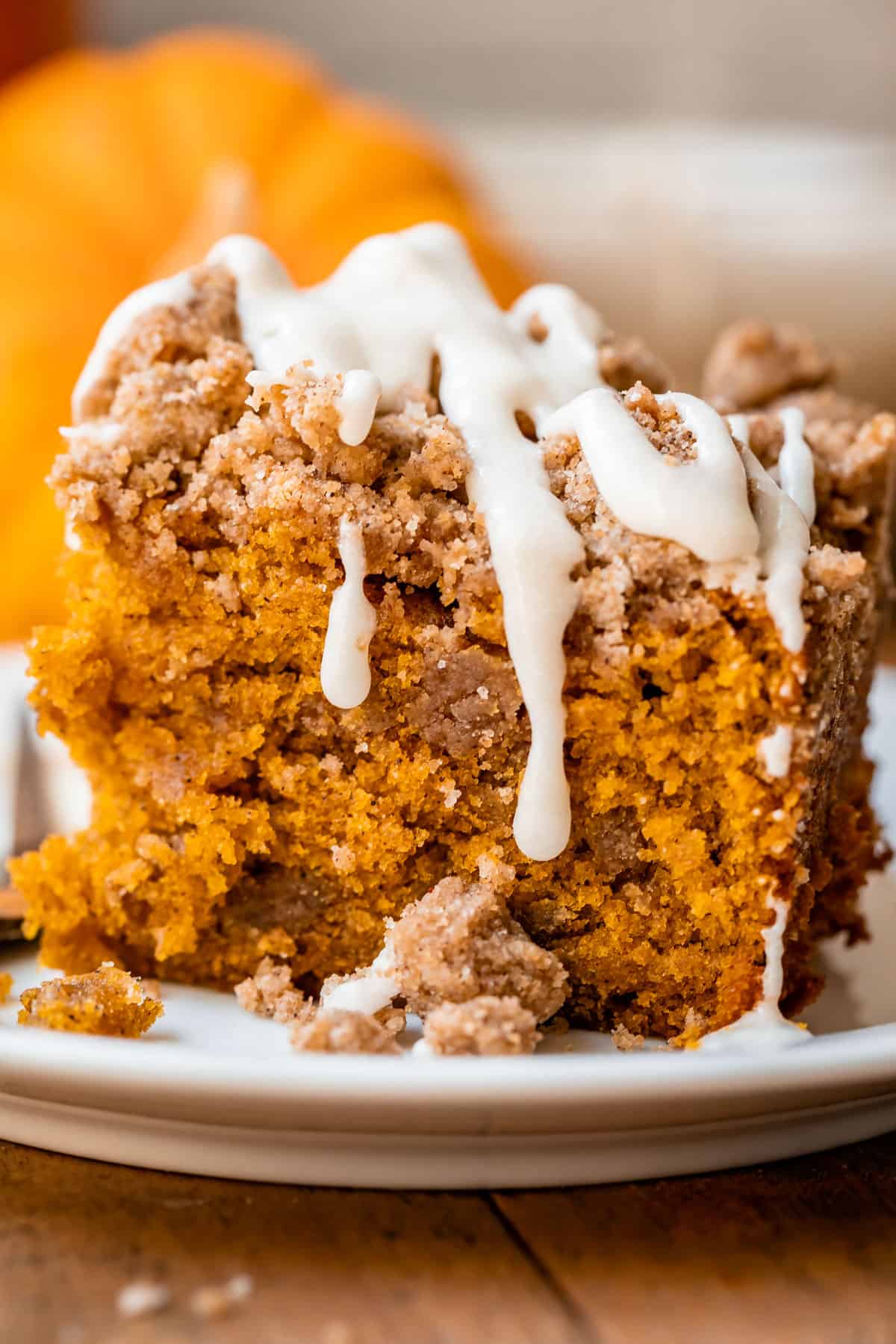 More pumpkin recipes to love!
Pumpkin season only lasts so long, so make these recipes stat! Or stock up on pumpkin to make these all year, that's what I do.
Facebook | Pinterest | Instagram

Pumpkin Coffee Cake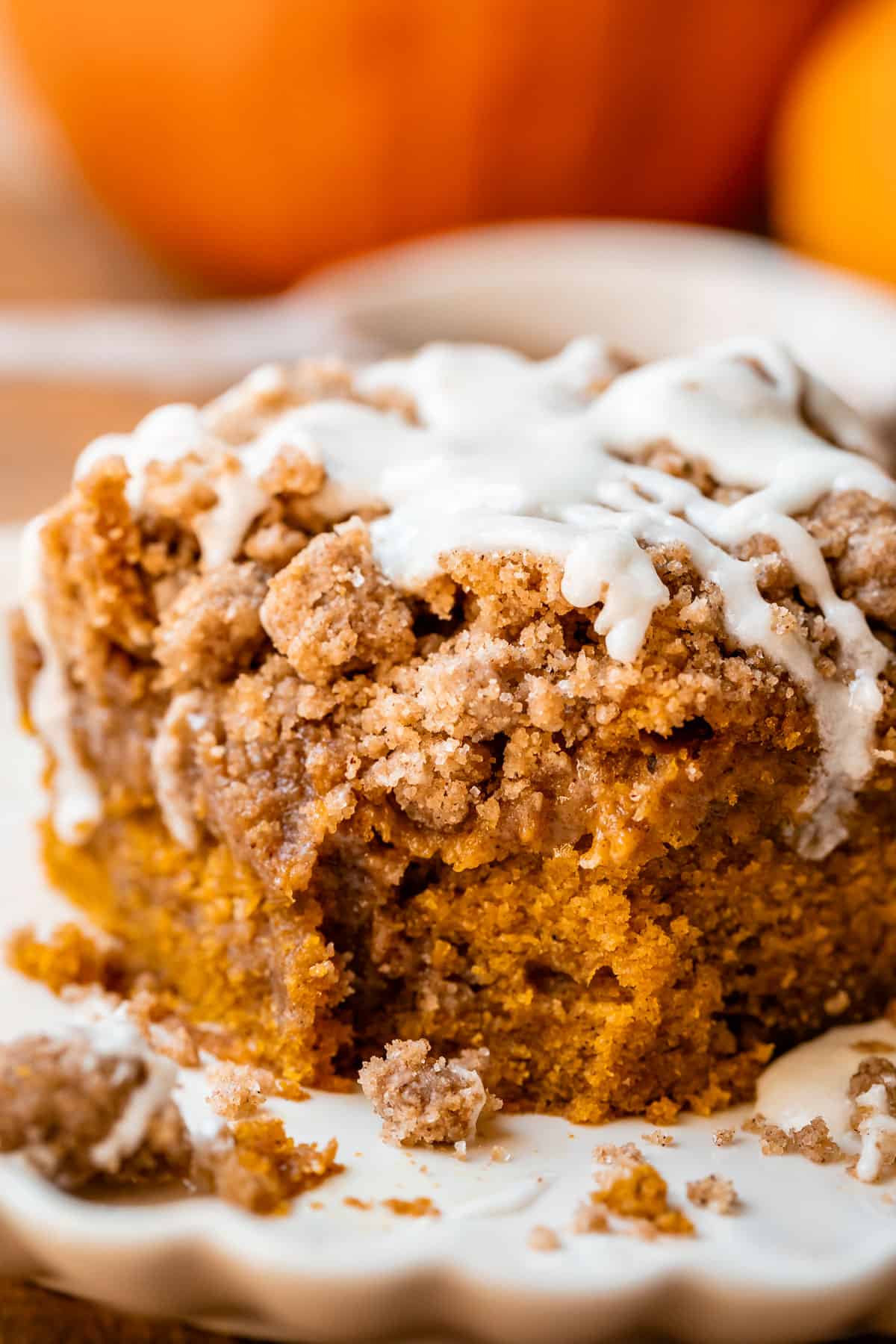 Ingredients
For the streusel
3

cups

all purpose flour

,

spooned and leveled

1

cup

brown sugar

,

packed

1/2

cup

granulated sugar

1

teaspoon

kosher salt

1

tablespoon

cinnamon

1

tablespoon

pumpkin pie spice

1

cup

butter

,

2 sticks, melted
For the cake
2 & 1/4

cups

all purpose flour

1 & 1/2 cups

cups

granulated sugar

1

tablespoon

baking powder

3/4

teaspoon

baking soda

3/4

teaspoon

kosher salt

1

tablespoon

pumpkin pie spice

1

teaspoon

cinnamon

1/2

cup

butter

,

1 stick, softened but still cool

1

(15-oz) can

pumpkin puree

,

NOT pumpkin pie filling (divided)

4

large eggs

1/4

cup

vegetable oil

,

I use light-flavor olive oil

1

tablespoon

vanilla extract
For the icing
1/4

cup

butter

,

half stick, very soft

1

teaspoon

vanilla extract

1/2

teaspoon

kosher salt,

use less if all you have is table salt

3

tablespoons

milk

,

more to taste

2

cups

powdered sugar
Instructions
Preheat your oven to 350 degrees F. Grease a 9×13 inch cake pan* with nonstick spray or rub with butter.

Make the streusel: In a large bowl, whisk together 3 cups flour, 1 cup brown sugar, 1/2 cup granulated sugar, 1 teaspoon kosher salt, 1 tablespoon cinnamon, and 1 tablespoon pumpkin pie spice. 

Melt 1 cup butter in a medium bowl in the microwave. Pour into the larger bowl and stir the butter into the flour. (save the bowl)

You should end up with a bowl of what looks like wet sand, with lots of big chunks. Don't try to smooth it out. It's okay if there is still some loose flour at the bottom. See photo. Set aside. If you have room, place it in the fridge.

For the cake: In a large bowl or stand mixer, whisk together 2 and 1/4 cups flour, 1 and 1/2 cups granulated sugar, 1 tablespoon baking powder, 3/4 teaspoon baking soda, 3/4 teaspoon kosher salt, 1 tablespoon pumpkin pie spice, and 1 teaspoon cinnamon

Chop 1/2 cup softened butter into chunks. You want the butter to sit out of the fridge for several minutes to that it's not rock-hard, but don't let it soften so much that it's completely creamy. Add the chopped butter to the flour mixture.

Open up your can of pumpkin puree. Use a spatula to get a big ol scoop of pumpkin (about half the can), and add it to the bowl with the flour and butter.

Use the paddle attachment (or electric beaters) to blend the butter and pumpkin into the flour. Eventually the butter will moisten the flour and it will all come together in a ball. Scrape the bottom and sides of the bowl as necessary. Don't over mix, just beat until all the butter is incorporated. Add a few extra dollops of pumpkin puree if the mixture doesn't come together.

In the same medium bowl that you melted butter in, add all the remaining pumpkin from the can. Whisk in 4 eggs, 1/4 cup vegetable oil, and 1 tablespoon vanilla. Beat well with a whisk until the eggs are well blended.

Add the egg mixture to the flour mixture in 3 additions, beating for about 20 seconds after each one. Once all the egg mixture is added, beat for another 1 minute until the batter is light and fluffy.

Spread 2 cups of batter into the bottom of your prepared cake pan.

Sprinkle 1 cup of streusel evenly over the top, breaking up any too-large pieces with your hands.

Spread another 2 cups batter on top and spread it around as best you can.

Add another 1 cup streusel on top.

Add the rest of the batter and spread evenly.

Evenly spread another 2 cups of streusel on top of the cake. Do NOT add all the remaining streusel! There will be some left over. Store the remaining streusel in the fridge, if you have room.

Bake the cake at 350 for 35 minutes. 

Do this next part fast. Remove the cake from the oven and shut the oven door. Use your hands to sprinkle all the remaining streusel on top of the cake, focusing on any areas where the cake batter has puffed up from the center. Move quickly! Get the cake back in the oven as soon as you can, and keep the oven door shut as much as possible.

Bake for another 10-15 minutes.* The total bake time for the cake should be about 45-50 minutes, depending on your oven and whether you use a glass or metal pan. Test the cake with a toothpick. It is done when a toothpick inserted in the center comes out with no wet batter on it. The cake should not wobble around at all when you shake the pan. 

Let the cake cool on a wire rack for at least 15-20 minutes before cutting into it.

Make the icing: In a medium bowl, beat 1/4 cup butter until smooth. (I actually did it by hand with a whisk. You can do this if your butter is ultra soft.)

Add 1 teaspoon vanilla, 1/2 teaspoon kosher salt (use less for table salt!), 3 tablespoons milk, and 2 cups powdered sugar. Beat with a mixer or by hand until very smooth. Add milk 1-2 teaspoons at a time if it is too thick.

Drizzle the icing over the cake. You can either drizzle it over the whole cake or drizzle each individual serving. I like to drizzle about half the icing over the whole cake, and then save the rest of drizzling over each serving.

The cake is best served warm! Zap individual servings in the microwave for 10-20 seconds if you are serving after the cake has cooled.

This cake will keep well covered on the counter for 2-3 days. After that, put it in the fridge.
Notes
*I baked my coffee cake in a glass pan. If you use a metal pan, the bake time WILL be shorter. Start testing with a toothpick a few minutes earlier than suggested.
Nutrition
Calories:
553
kcal
|
Carbohydrates:
68
g
|
Protein:
6
g
|
Fat:
29
g
|
Saturated Fat:
18
g
|
Polyunsaturated Fat:
1
g
|
Monounsaturated Fat:
8
g
|
Trans Fat:
1
g
|
Cholesterol:
114
mg
|
Sodium:
700
mg
|
Potassium:
126
mg
|
Fiber:
2
g
|
Sugar:
35
g
|
Vitamin A:
912
IU
|
Vitamin C:
1
mg
|
Calcium:
113
mg
|
Iron:
2
mg