This soup is lovingly simmered on the stove or in the crock pot to produce the richest Beef Barley Soup recipe I've ever tasted. Shredded carrots and potatoes give it a fabulous, thick texture. Originally published October 2, 2014.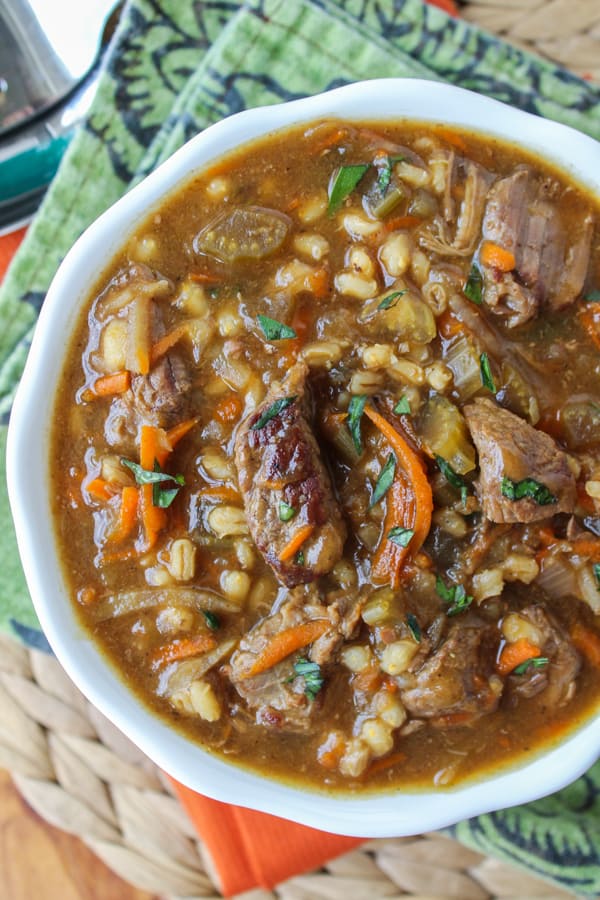 Table of Contents
I still remember the first time I walked into Eric's parent's house. I mean, of course I remember it, Eric and I were practically engaged before I met his family, so you know, no pressure. Hi, I'm going to be here FOREVER, hope you don't hate me. (We were married 5 months later.)
The reason I remember walking through the door so vividly is because of the delicious smell. Soup. The soup to end all soups.
You'll love this recipe for Beef Barley Soup
My mother-in-law Kris is one of the best cooks I know. I'm addicted to recipes (part of the reason I started this blog–it's a catalog my friends, plain and simple) but she is a true cook, adding ingredients by gut instinct rather than what some imposing recipe says. (I do that sometimes…and sometimes I have to throw dinner in the trash.)
Her Beef Barley Soup is literally the definition of comfort food for me. It reminds me of being in her cozy kitchen in Montana, with snow fluttering outside that somehow makes you feel warmer, and this aromatic soup simmering on the stove, with the cats nosing around to see what the smell is.
Beef Barley Soup Recipe ingredients
This recipe for beef barley soup is loaded with hearty, good-for-you ingredients! See the recipe card below for the full list of ingredients and instructions.
Beef stew meat (nicely marbled beef chunks)
Salt and pepper
Oil
Water
Beef base
Celery
Onions
Garlic
Potato
Carrots
Pearl barley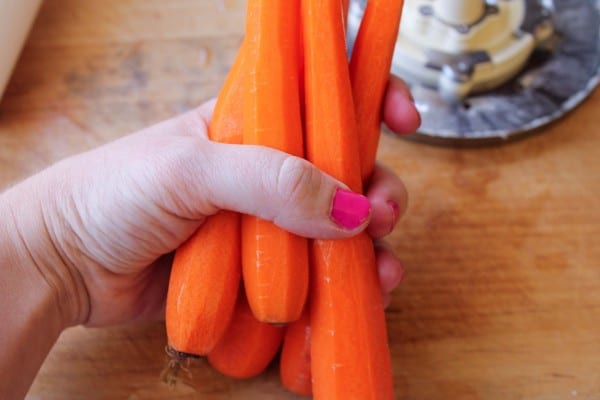 How to make Beef Barley Soup
You should have heard me try to finagle this recipe out of Kris. She sent me an email with the basic beef barley soup recipe but I still had to text her 7 times and call her twice. It worked, because the soup tastes exactly like hers. Which is to say, it tastes just like home.
The shredded carrots and potatoes are part of the reason this soup is so fabulous. It gives it great texture, on top of the barley. This was my first time buying barley. I had to ask where it was after checking by the oats and then the flour. (It was by the dry rice and beans. Here's the kind of barley you're looking for.) (Update! I tried this with quick pearl barley in December 2016. It worked awesome and was done in half the time.)
I call this a lazy-day soup. Make it on a rainy day at home when your most exciting task is laundry. It will make you feel all warm and nostalgic, I promise. Or, if you want to eat this on a weekday, throw it in the crock pot and add the barley when you get home.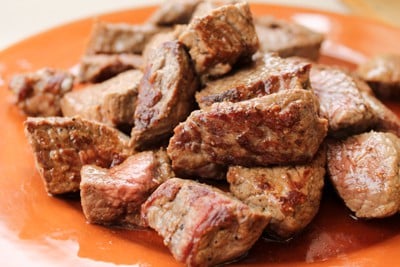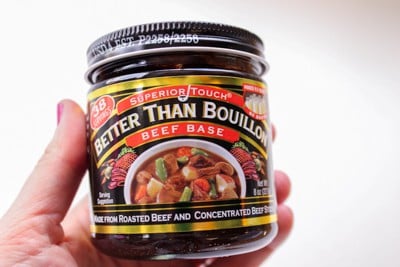 I love Better than Bouillon. It adds the BEST flavor to soup.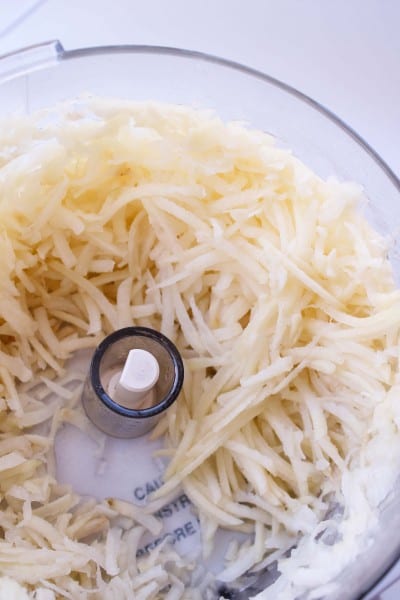 I'm telling you guys. Shredded potatoes/carrots is where it's at. Use a food processor if you have one, but if not a normal cheese grater will do.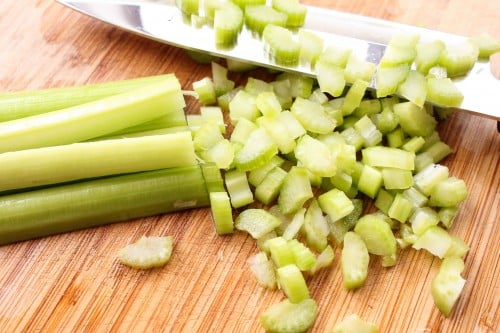 Well guys, if all goes according to plan, this is the last time I will hit publish with this blog design. I'm so excited to show you! I feel like I just got a new wardrobe. Soon I will make you all sit in the living room while I model my new outfits.
Beef Barley Soup Crock Pot tips
Brown the beef. Giving the beef chunks a nice sear before putting together your soup creates the best texture and flavor. Don't skip this step!
Brown in batches. I recommend splitting the beef up into 3 batches when browning. If there's too much in the pan at once, you'll end up steaming it rather than searing it.
Is your soup too thick? Depending on how long you simmer, sometimes the soup can get much too thick. If you like a soupier soup, just add more water and beef base to thin it back out.
Slow cooker or stovetop! This recipe is great in the slow cooker or on the stove, so I've included instructions for both. Pick whatever fits your time frame the best!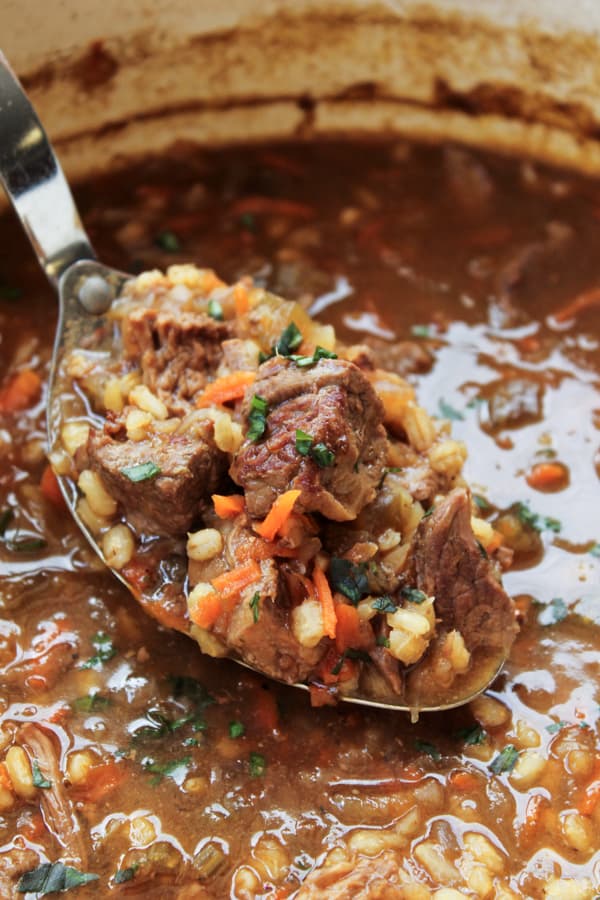 Beef and Barley Soup storage
One of my favorite things about soup is just how easy it is to make a giant batch to store and eat the whole week!
To store your soup, let it cool completely, then transfer it to an airtight container. It will stay fresh for up to 5 days. It can also be stored for up to 3 months in the freezer.
To reheat, thaw overnight in the fridge if frozen, then warm on low on the stove until everything is heated through.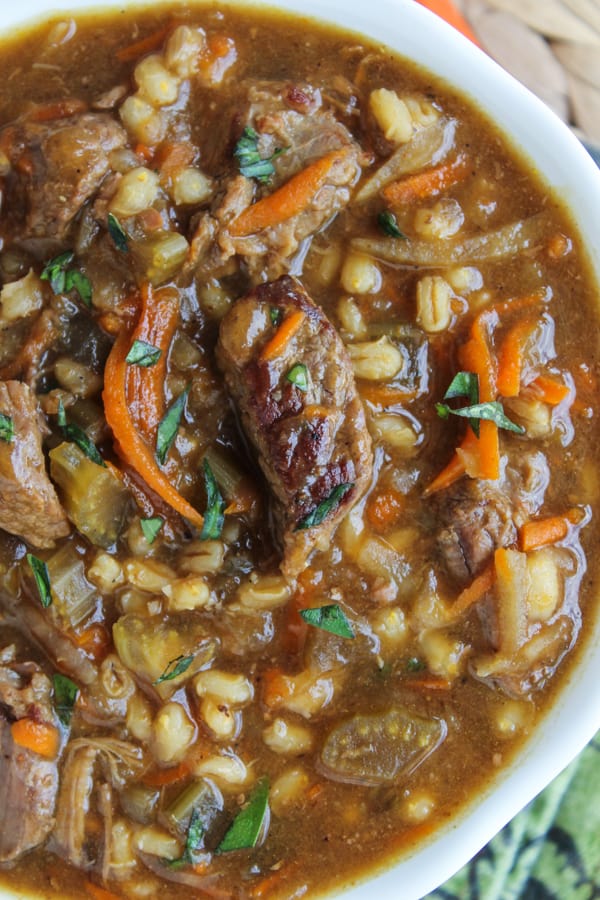 Crockpot Beef Barley Soup FAQs
Do you cook barley before adding to soup?
No, not when you're making it in the slow cooker. If you cook it first, it will absolutely turn into mush over a long, all-day crockpot simmer.. The barley goes into the soup uncooked, then simmers in the broth until it's perfect. All you need to do first is rinse it.
How do you thicken beef barley soup?
Beef and barley soup will naturally thicken as it sits and simmers. However, if you're looking to thicken it a little more quickly, you can whip up a simple slurry. To do so, whisk together 3 tablespoons of cornstarch and 1 tablespoon of water. Add small amounts of that into the soup until it's thickened to your liking.
What cut of beef is best for soup?
In this Beef Barley Soup I use pre-packaged stew meat, which is usually made of chuck steak. It's cheap and it's super tender after simmering in this soup all day. You could also use beef sold as chuck roast or round roast, or even beef short ribs,, but anything well-marbled will work great.
Can you overcook barley in soup?
It is possible to overcook barley if you soak it before putting it in the slow cooker. Start with uncooked barley, rinse it, and let it cook directly in the soup, and you'll be just fine.
Should I soak barley before adding to soup?
When you're using pearl barley, you don't need to soak it – just give it a quick rinse. Hulled barley needs soaking for several hours; we aren't using that (no way dude, I am trying to make this dinner easy).
Is there a difference between barley and pearl barley?
There's hulled barley, there's pearl barley, and there's quick barley. Hulled barley is like the whole wheat bread of barley–it's been processed very minimally, and it's a whole grain. Don't try to use it in this soup! Either pearl barley or quick barley are great in this recipe. Quick barley is more processed but also cuts down on the amount of cook time, so buy what works for you.
Is barley soup good for you?
This barley soup is healthy, at least by my definition of healthy. It's got protein rich beef and veggies like onions, carrots, and potatoes. Barley is a nutritious food too. Plus eating something so warm and comforting is always good for your soul!
Is barley more healthy than rice?
Pearl barley has more fiber and calcium than rice, and it's somewhat less caloric. Full disclosure, I'm not using it in this soup for health, I'm using it for nostalgia and texture.
Is barley an anti inflammatory?
Barley can be anti-inflammatory because it contains antioxidants. Antioxidants help your cells stay healthy and repair themselves.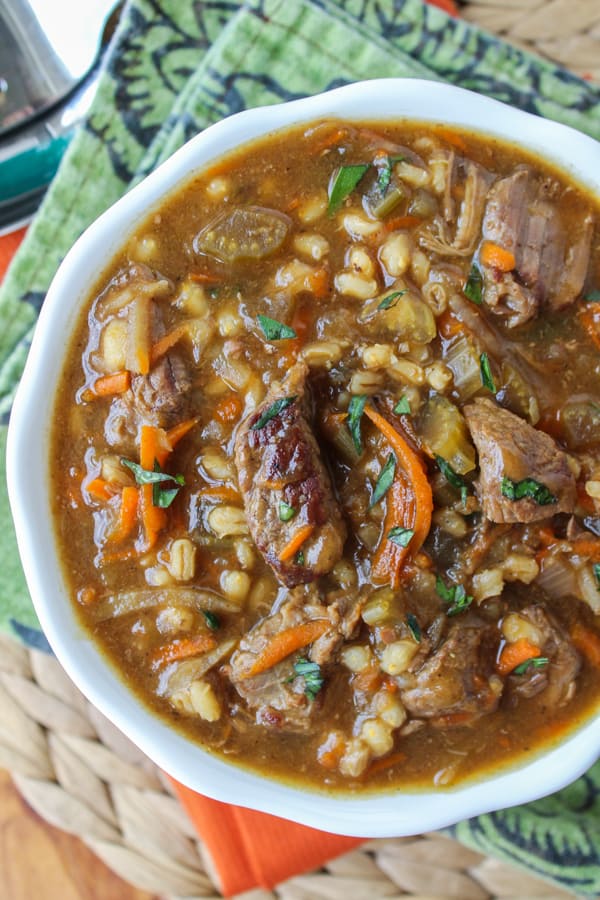 Facebook | Pinterest | Instagram

Beef and Barley Soup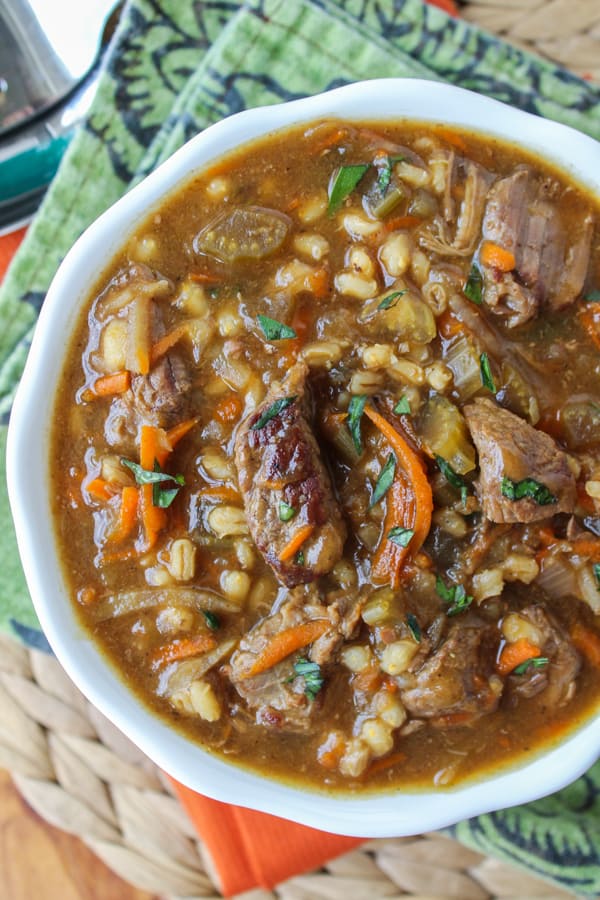 This soup is lovingly simmered on the stove or in the crock pot to produce the richest Beef Barley Soup recipe I've ever tasted. Shredded carrots and potatoes give it a fabulous, thick texture.
Ingredients
2

pounds

stew meat

,

nicely marbled beef chunks

salt and pepper

2

tablespoons

oil

10

cups

water

3

tablespoons

beef base

,

mounded tablespoons good quality*

2

cups

celery

,

chopped

2

onions

,

chopped

5

cloves

garlic

,

minced

1

large

potato

,

peeled and shredded, about 2 cups

3-4

large

carrots

,

peeled and shredded, about 2 cups

1

cup

pearl barley

,

*** rinsed
Instructions
Generously salt and pepper the beef. In a large stockpot, heat the oil over medium-high heat.

When it is very hot, add about 1/3 of the meat. Brown for about 1-2 minutes, then turn to brown the other side. Remove to a plate when it is browned on all sides.

Repeat with remaining meat in 2 more batches. (If you add it all at once it will steam the meat instead of browning it–not what you want.)

When all the meat is browned, add all the meat back to the pot with 10 cups of water. Add 3 healthy tablespoons beef stock concentrate.

Add the chopped celery, onions, and garlic. Bring to a boil, then turn the heat to medium-low. Simmer for about 2 hours with the lid on.

When the meat is tender and you can break it apart easily with a wooden spoon, add the shredded potato and carrots. Bring to a boil, then continue to simmer on low for another 30-45 minutes, or until the carrots are tender.

Add 1 cup of barley. Bring to a boil, then reduce to low. Cook for another half hour, or until barley is tender and the soup tastes…like home.
Slow cooker instructions:
In a large pan, brown the meat according to the instructions. Remove the browned meat to a large crockpot.

Add 2 cups of the water to the pan and bring to a boil. Stir up all the browned bits. Add this and the remaining 8 cups of water to the crock pot.

Add the beef base, celery, onions, and garlic to the slow cooker and stir.

Cook on low for about 6 hours. Add the potatoes and carrots and cook for another hour.

Add the barley and simmer for another hour or so, until it is tender.
Notes
*I suggest Better than Bullion Beef Base.
The simmer times on this soup are pretty rough. I let mine simmer all morning because I was feeling a lazy-soup-day. The best kind of day for October.
If your meat is not marbled well, you might want to add a bit of worcestershire sauce toward the end, to boost the flavor.
If your soup has boiled down to become more stew-like, simply add more water and beef base.
** I've had some questions about the green garnish I used for these photos. It's basil, but that's just what was growing in my garden when I made this. No garnish is necessary, but I would recommend parsley or chives if you want a fresh kick.
***UPDATE December 2016: I just made this over Christmas for my family in the crock pot using QUICK barley. I used the same amount. I left it in for maybe 15-30 minutes, but check the package instructions. You could do this on stove top too!
Nutrition
Serving:
1
bowl
|
Calories:
345
kcal
|
Carbohydrates:
34
g
|
Protein:
30
g
|
Fat:
10
g
|
Saturated Fat:
2
g
|
Polyunsaturated Fat:
1
g
|
Monounsaturated Fat:
5
g
|
Trans Fat:
1
g
|
Cholesterol:
70
mg
|
Sodium:
574
mg
|
Potassium:
858
mg
|
Fiber:
7
g
|
Sugar:
4
g
|
Vitamin A:
4631
IU
|
Vitamin C:
14
mg
|
Calcium:
73
mg
|
Iron:
4
mg