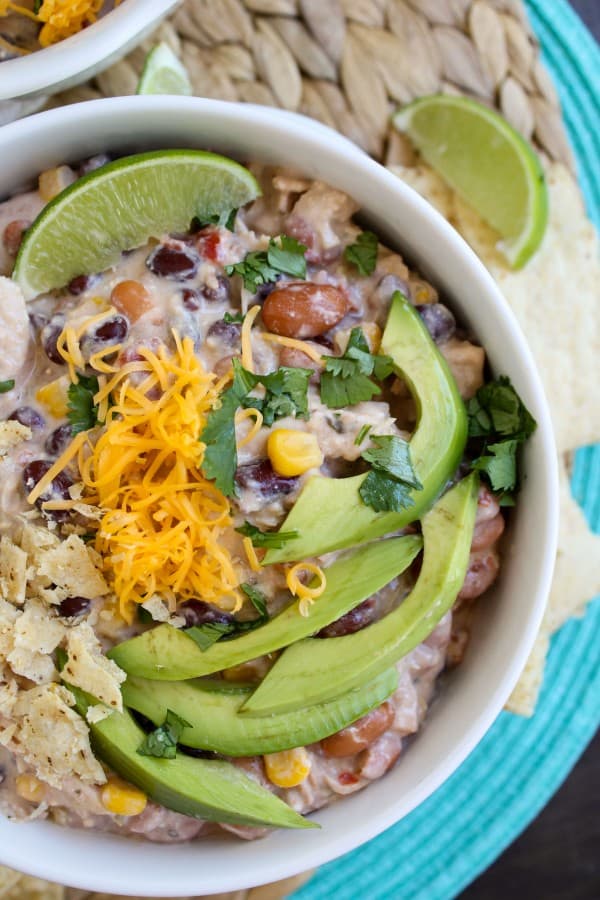 Sometimes your best friend sends you 9 text messages in a row, to which you only respond minimally…and it's not until hours later that you realize IT'S HER BIRTHDAY.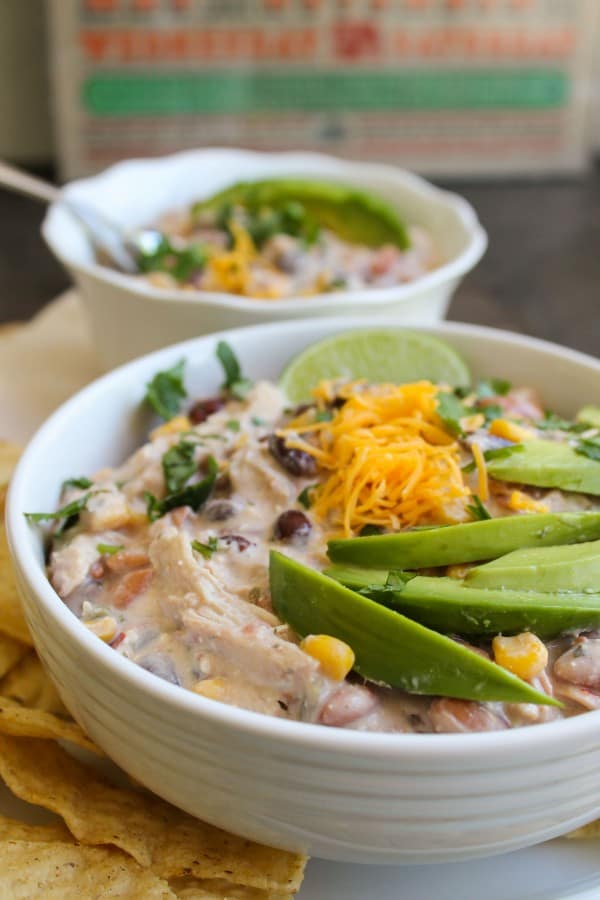 Sometimes you have fails…and sometimes you have Fails. Good thing she's my best friend or she might just hate me.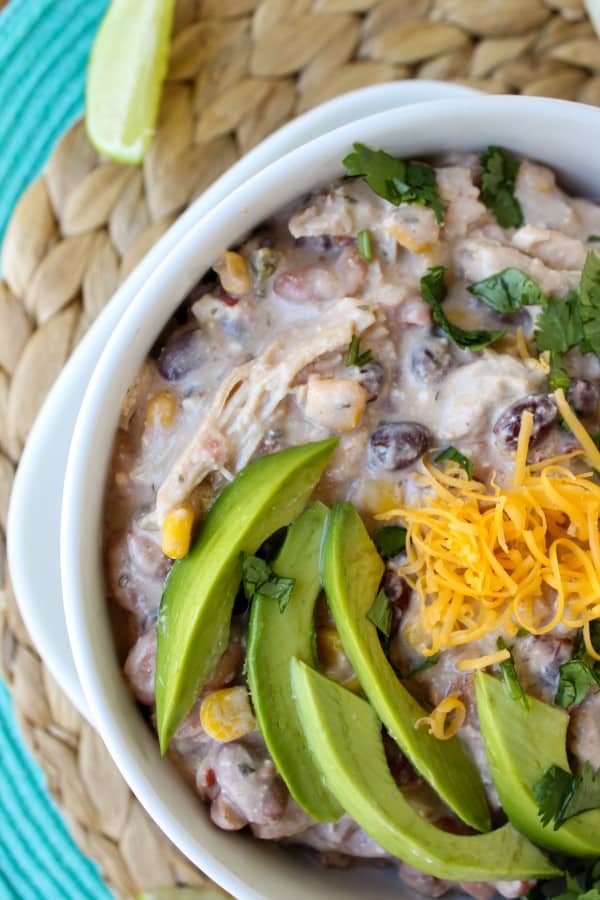 In my defense, I did send her a birthday present way early this year. We're talking like a few months ago. It was to combat all the other years of our friendship where I sent her present 2 months late.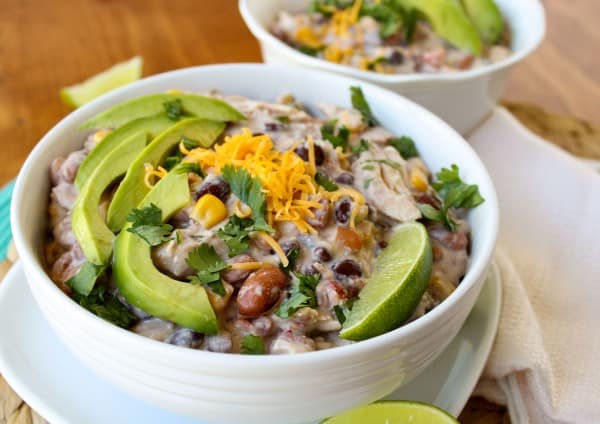 The reason she was sending me so many texts in a row was because she was showing her 4 year old son Star Wars for the first time, and was giving me the live-tweet experience. "Why do they have blue milk? Why can't I have blue milk?"    "Why does Darth Vader want to blow up Leia's planet? What does that even MEAN?"  **Alderaan blows up**   "COOL!"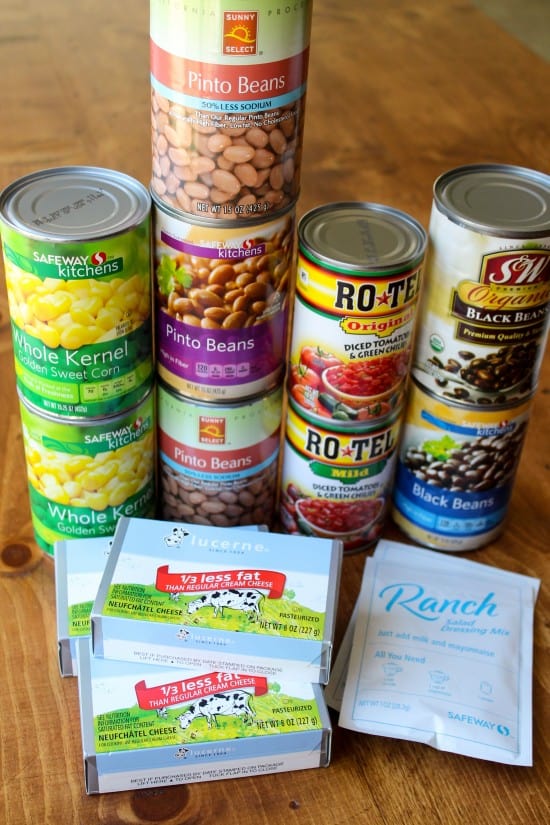 The real question here is why I'm making chili in July. The answer? 9 cans, some chicken and a crock pot. Seriously you guys, there's easy, and then there's stupid easy. This recipe falls into the latter category, and it is worth every dead brain cell you might suffer as a result of not exercising your mind enough.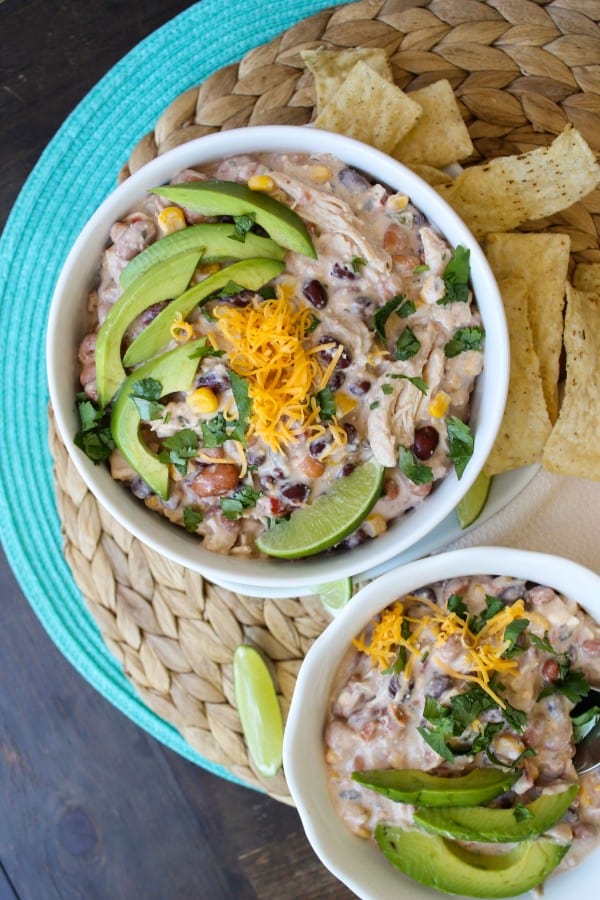 This is one of those meals that's nice to have up your sleeve, because you could go to the store and buy almost everything you need, and then not make it for 3 months. Just leave the chicken in the freezer and the cans on the shelf until you are having a crazy busy day, and then voila. Dinner. Dinner for half the week, actually. This recipe is huge and barely fit into my crock pot. If you have a dinky one, half it.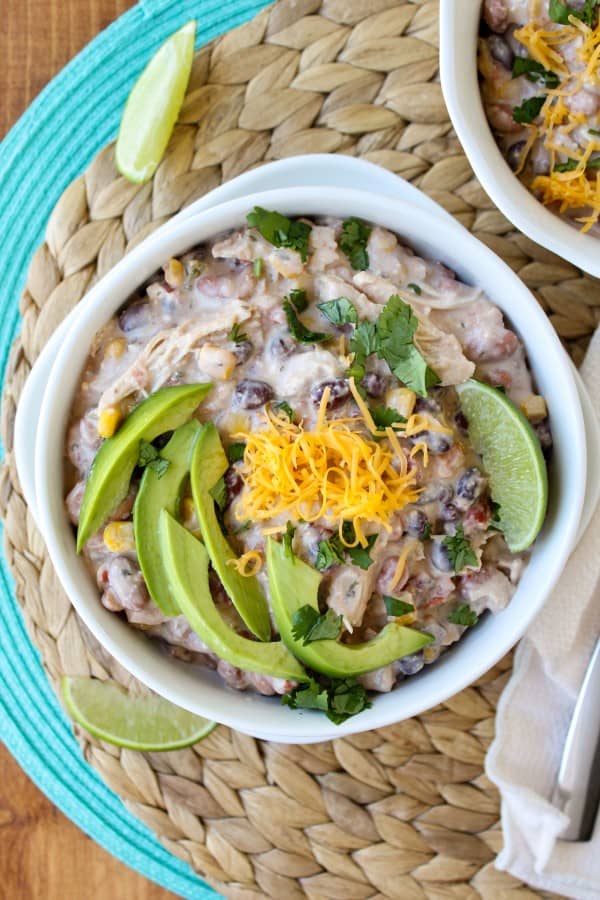 This Cream Cheese Chicken Chili is ridiculously delicious in spite of its humble from-a-can origins. I got the recipe from my cousin who is quite possibly the pickiest person on the planet, (she doesn't like pork…or strawberries) so if she can scarf it down, you know your kids will :)
Happy Birthday, Sarah! Love, your day late and a dollar short BFF…have some comfort chili.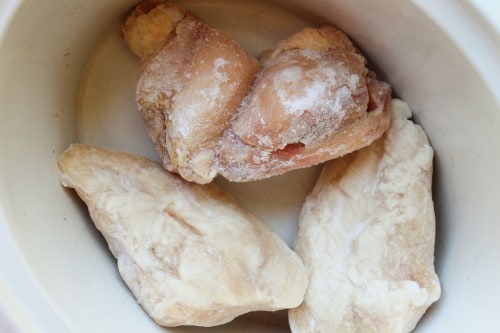 Throw those birds in completely frozen. Or thawed, it doesn't matter. Reduce the time if they are thawed. I used 2 thighs and 2 breasts here.
Beautiful, beautiful beans.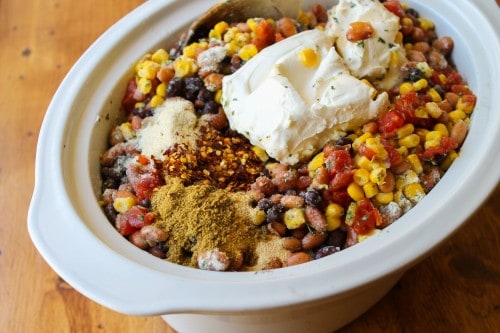 Member how I said this barely fit in my crock pot? I wasn't kidding.

Cream Cheese Chicken Chili (Crockpot)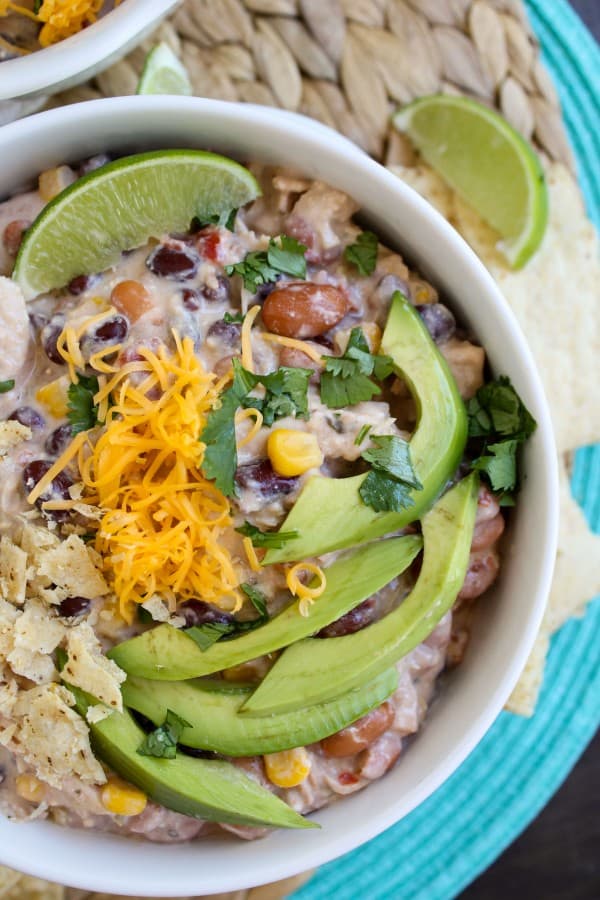 This Cream Cheese Chicken Chili is ridiculously easy and really packs a punch. Plus it's made in a crockpot.
Ingredients
3

whole chicken breasts

,

frozen or fresh

3

15-oz cans

pinto beans

,

drained and rinsed

2

15-oz cans

black beans

,

drained and rinsed

2

15-oz cans

whole corn

,

undrained

2

10-oz cans

Rotel

,

undrained

2

packages

Ranch dressing mix

1

teaspoon

onion powder

1

teaspoon

garlic powder

1

teaspoon

crushed red pepper

1

teaspoon

cumin

2

8-oz packages

cream cheese

1

bunch

cilantro

,

chopped
To garnish:
tortilla chips

limes

avocado

sour cream

shredded cheddar cheese
Instructions
Place the chicken in the bottom of a large crock pot. Add the beans, corn, Rotel, Ranch dressing mix, onion, garlic, crushed red pepper, cumin. Stir together.

Add the cream cheese on top and put the lid on.

Turn the crockpot to low and cook for 6-8 hours, or until the chicken is cooked through. (Or do it on high, about 4-6 hours.)

Remove the chicken and shred with 2 forks.

Use a spoon to stir in the shredded chicken and the cream cheese (which should be melted).

Turn off the heat and stir in the chopped cilantro.

Serve with tortilla chips, lime juice, avocado, sour cream, and shredded cheddar cheese. You can also serve this as a dip with tortilla chips.
Notes
This recipe as written makes a crazy huge amount. If you half it, don't worry about using 2 1/2 cans of beans. Use 2 cans or 3. Or replace one can of beans with corn. Honestly this recipe is pretty flexible.
You can totally use chicken thighs too. This time around I used 2 thighs and 2 breasts.
Source: my cousin Misty!
Nutrition
Serving:
1
bowl
|
Calories:
531
kcal
|
Carbohydrates:
66
g
|
Protein:
33
g
|
Fat:
17
g
|
Saturated Fat:
8
g
|
Polyunsaturated Fat:
2
g
|
Monounsaturated Fat:
4
g
|
Trans Fat:
1
g
|
Cholesterol:
78
mg
|
Sodium:
552
mg
|
Potassium:
1235
mg
|
Fiber:
18
g
|
Sugar:
6
g
|
Vitamin A:
867
IU
|
Vitamin C:
10
mg
|
Calcium:
128
mg
|
Iron:
5
mg
Here are some more no-brainer crock pot meals: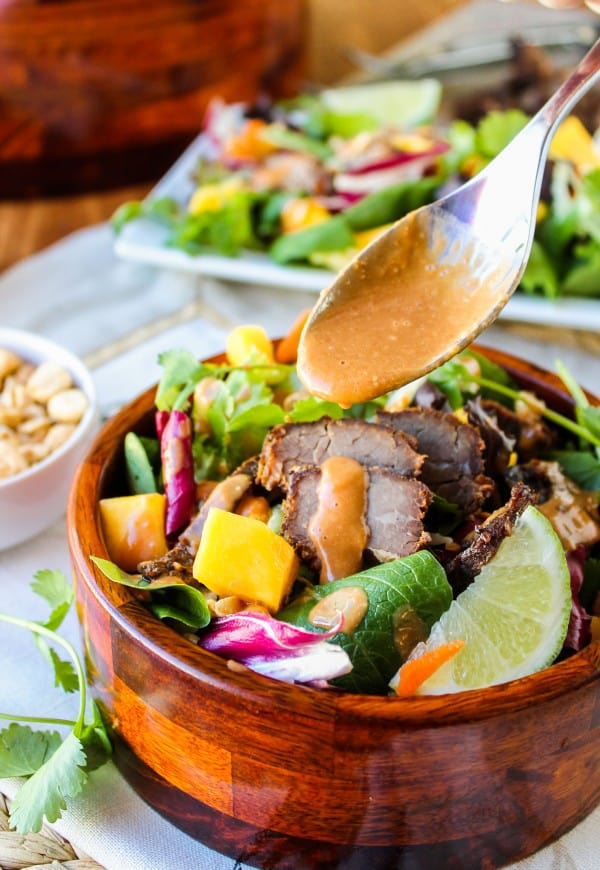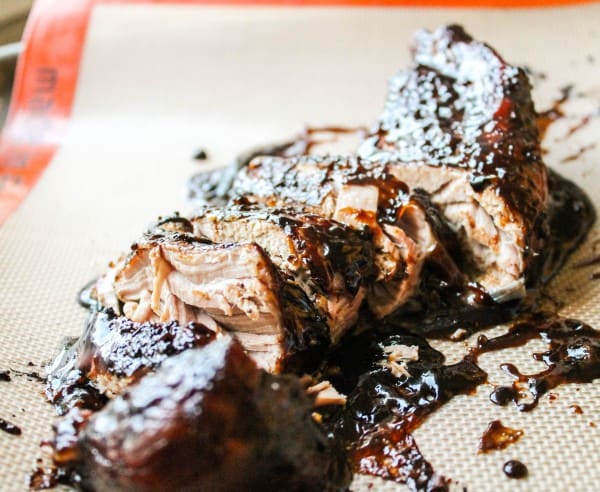 Brown Sugar Balsamic Pork Tenderloin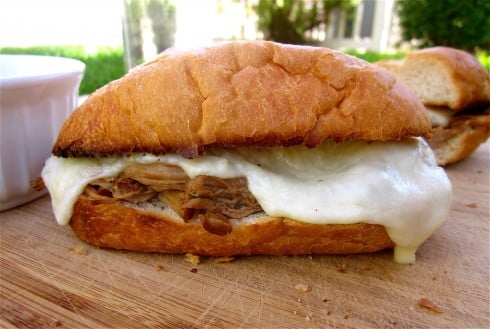 Here are some more from around the blogosphere: