Never buy lemon curd from the store again! No really, don't, it's gross. And making it at home is so easy! This lemon curd is creamy, tart, and perfect for topping your toast. Or topping your spoon.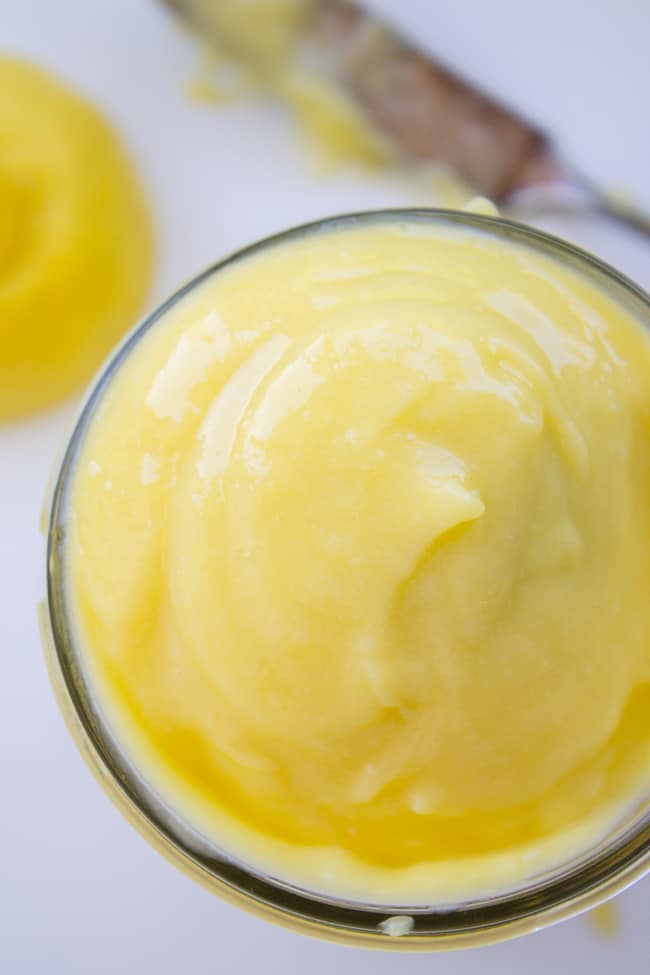 Last night Eric and I were sitting around the dining room table eating ice cream with his family. There was a lull in the conversation, so Aunt Joy poked her 9-year-old son Blake. "Tell us a joke, Blake." Mumble mumble mumble. "What?"
"They wouldn't be appropriate for the table." 9 YEARS OLD MY FRIENDS.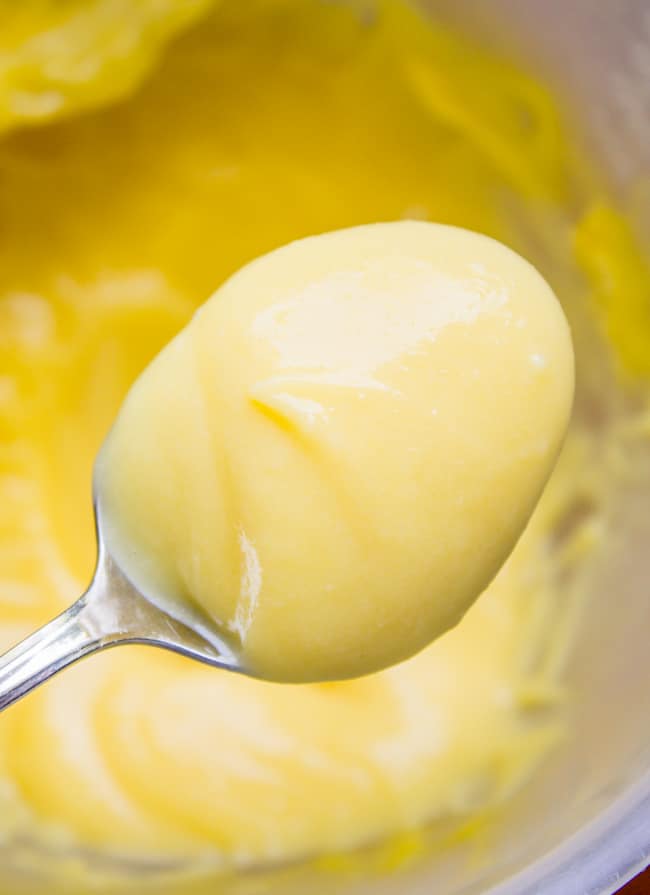 Speaking of inappropriate jokes, we were at my sister-in-law's wedding reception last week, and I went over to Nana and Bumpa (Eric's 85-year-old grandparents) to get them on the dance floor. Uptown Funk was playing. I was singing. The first time I said "Uptown funk don't give it to you," Nana gives me this shocked look and says, "Oh!" with her mouth hanging open. "No, no, no, Nana, FUNK, not the other one, you know, funk, like funky music." It was a lost cause from the start.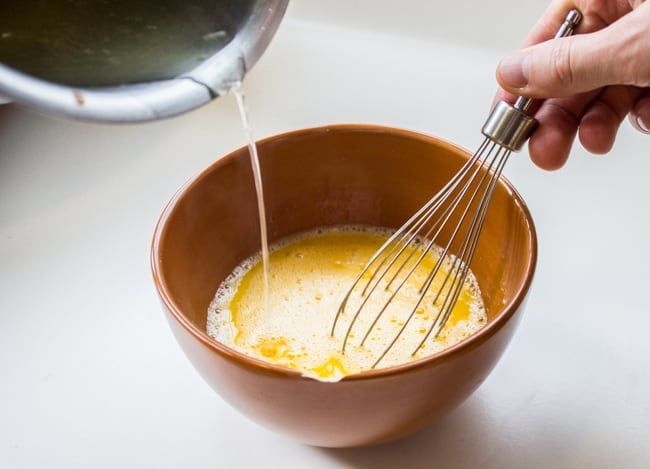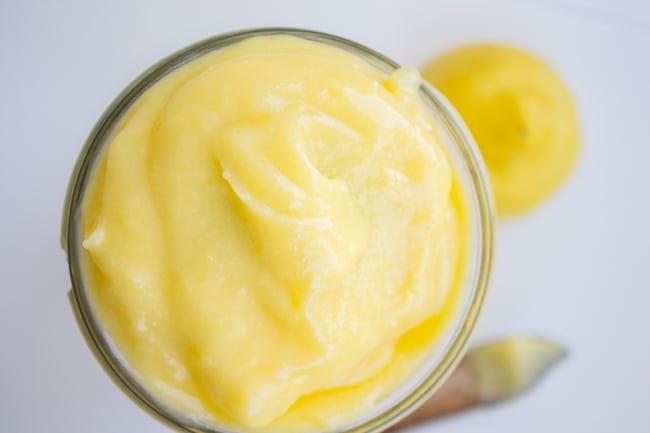 Have you bought lemon curd at the store? That stuff is like pure corn syrup plus gelatin I think, and I'm not even talking about the cheap brands. The homemade stuff is absolutely incomparable. It is perfectly tart and creamy and gives you that little zing in your mouth that is a must for any citrus dessert.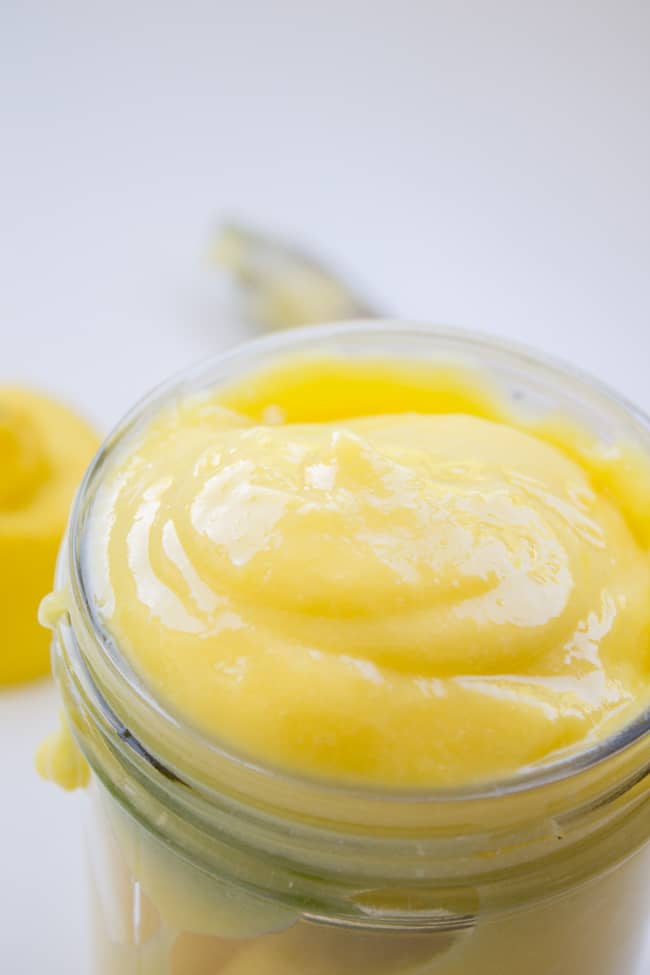 It's a super easy recipe, too. The hardest part is waiting for it to cool down in the fridge, although I certainly wouldn't say no to a nice hot spoonful of lemon curd. I made several batches to get it just right, but originally I made it to use as a filling for a layer cake. Here are some other ideas:
spread it on toast
top ice cream
Use it as a filling in this Coconut Layer Cake
stuffed cupcakes
filled donuts
top pancakes
Throw it in a pie shell and top with whipped cream
fruit dip (I love it with bananas, strawberries, in a bowl with blueberries or raspberries)
Stir into plain Greek Yogurt and top with granola and/or fruit
Fold into whipped cream and top a cake with it
Top a bagel or breakfast pastry
Top a pavlova
Fill crepes
Spoon a bunch on top of softened cream cheese and serve with crackers
Spread on gingersnaps or these Soft Ginger Cookies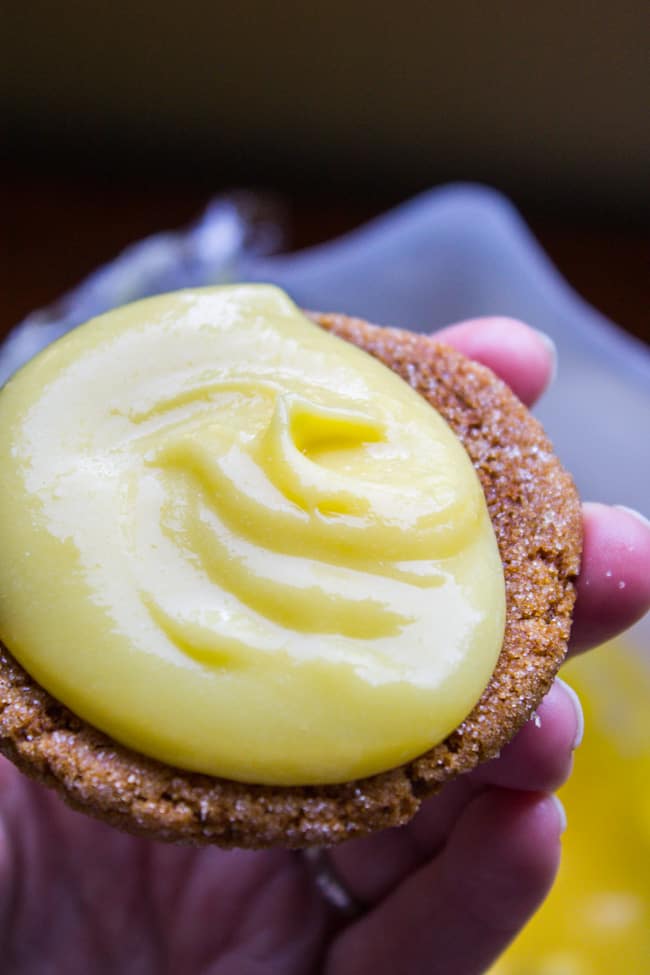 Good luck with all these suggestions, by the way. When I make lemon curd I hardly ever make it past the spoon.
Do you guys give up? Or are you thirsty for more?
Facebook | Pinterest | Instagram | Twitter

The Best Lemon Curd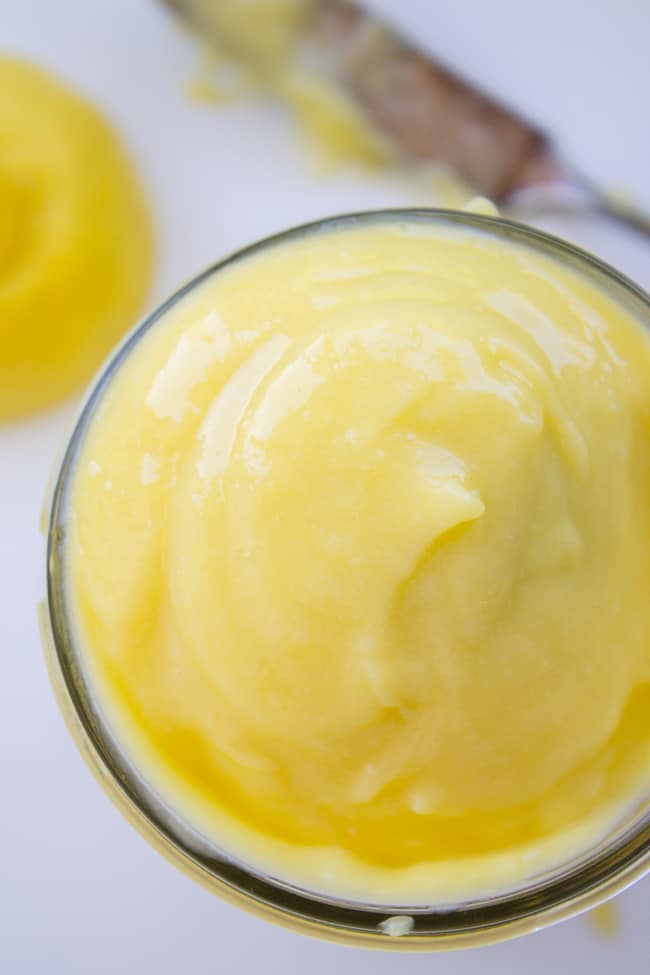 Never buy lemon curd from the store again! No really, don't, it's gross. And making it at home is so easy! This lemon curd is creamy, tart, and perfect for topping your toast. Or topping your spoon. 
Ingredients
1

tablespoon

lemon zest

,

optional*

3/4

cup

lemon juice

,

fresh, 3-4 large lemons

3/4

cup

sugar

1/4

teaspoon

salt

3

large

eggs

,

+ 4 large egg yolks

4

tablespoons

butter

,

1/2 stick, chopped**
Instructions
In a small saucepan, stir together lemon zest, lemon juice, sugar, and salt. Set over medium heat and cook for about 5 minutes, or until the sugar and salt have dissolved.

Meanwhile, in a medium bowl beat together 3 eggs and 4 egg yolks. Whisk it very well.

When the liquid on the stove is ready, slowly pour some of it into the bowl with the eggs, whisking constantly. I usually pour in about half, but you can do more or less. This is called tempering the eggs.

Return the pot to the stove and add the rest of the eggs while stirring. If you don't stir you may curdle your eggs.

Continue to whisk pretty constantly over medium heat for about 5 minutes, or until the mixture has thickened. When you drag your whisk over the top of the mixture, it should leave marks.

Pour the curd through a mesh strainer into a new bowl (or the same one, washed). Unless you are an expert curd maker, you will probably have a few solid egg pieces in there, which is totally okay! Just strain them out.

Stir the chopped butter into the lemon curd until it's completely melted. This is a good time for a large spoonful of hot lemon curd.

Press a square of plastic wrap directly on top of the lemon curd. If you just cover the bowl, you will get a film on your curd.

Refrigerate until cold, about 2-4 hours. It will thicken up some as it cools.

Transfer to a tupperware. Keeps for 1-2 weeks.
Notes
*The lemon zest adds great flavor and will make it more tangy. If texture is more important to you than flavor and you are looking for a super creamy lemon curd, then leave it out.
**I've seen similar recipes that call for up to 8 tablespoons of butter. Go for it! I think it tastes great with 4 tablespoons, but I'm not one to turn down extra butter...
Nutrition
Serving:
0.5
cup
|
Calories:
155
kcal
|
Carbohydrates:
21
g
|
Protein:
3
g
|
Fat:
8
g
|
Saturated Fat:
4
g
|
Polyunsaturated Fat:
1
g
|
Monounsaturated Fat:
2
g
|
Trans Fat:
1
g
|
Cholesterol:
85
mg
|
Sodium:
150
mg
|
Potassium:
53
mg
|
Fiber:
1
g
|
Sugar:
19
g
|
Vitamin A:
278
IU
|
Vitamin C:
10
mg
|
Calcium:
15
mg
|
Iron:
1
mg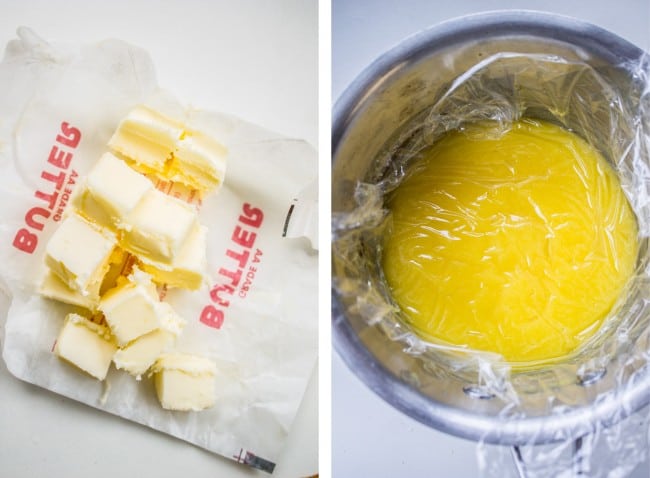 You might like these recipes too!
This lemon curd would be amazing on top of these Gingerbread Pancakes: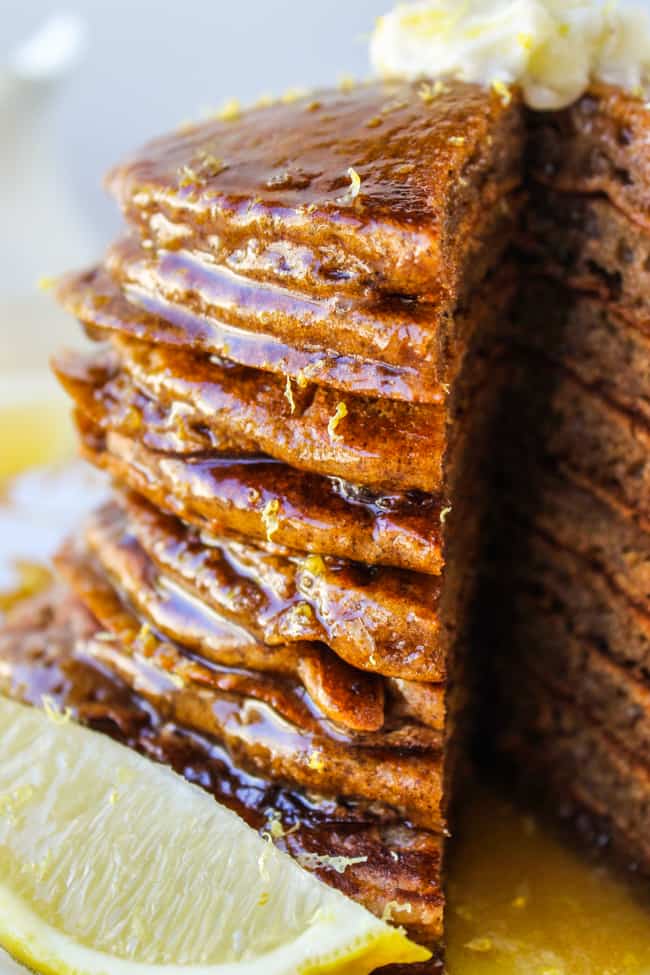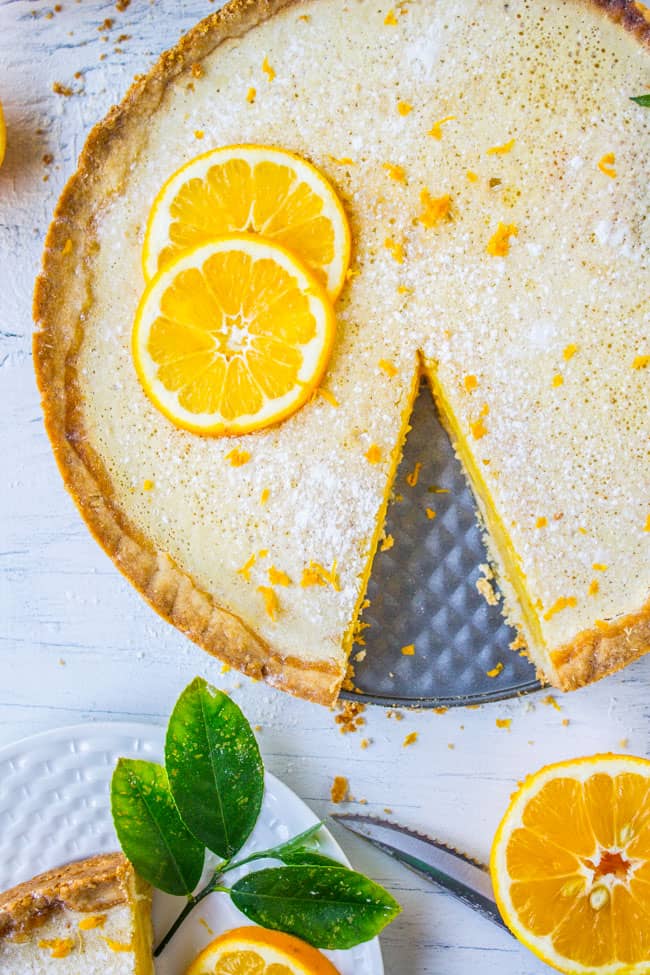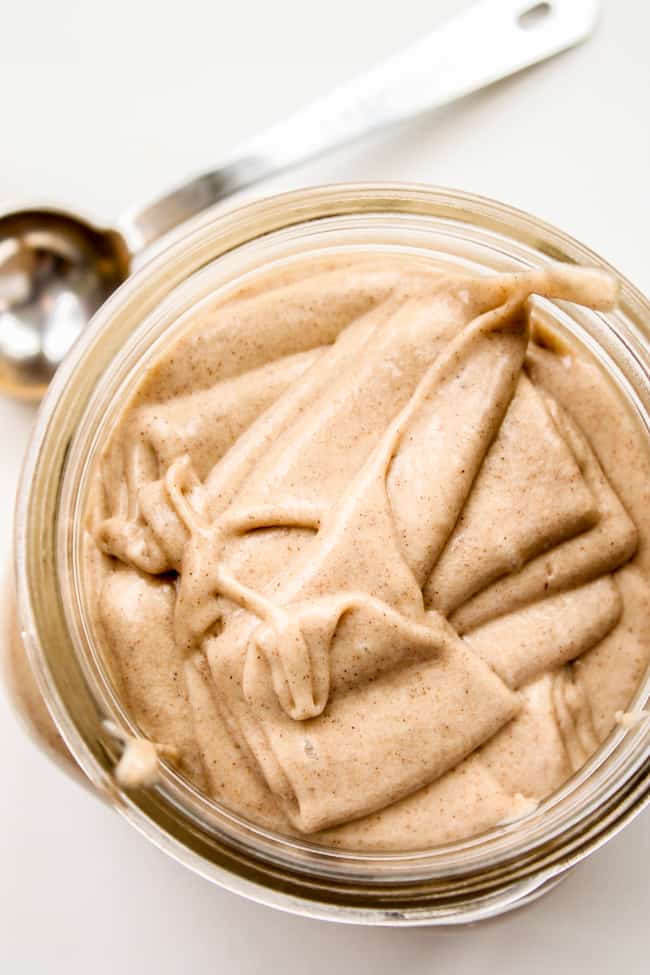 Raspberry Lemon-Glazed Muffins (One of my most viewed recipes!)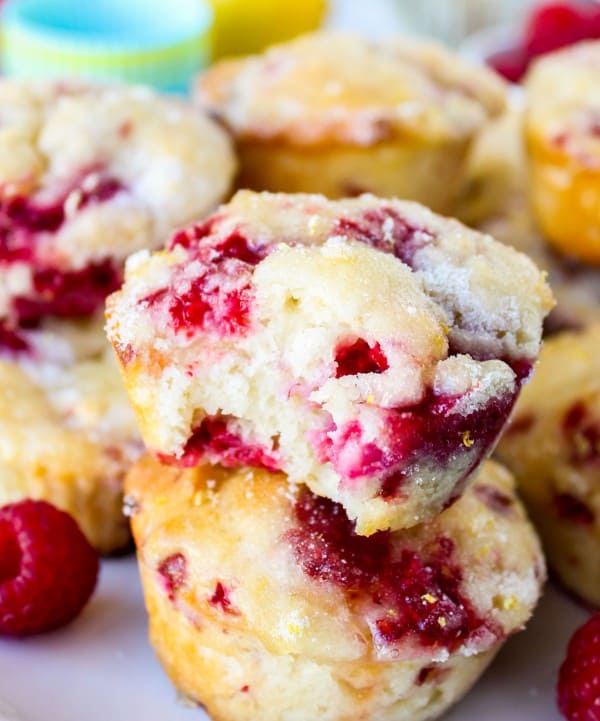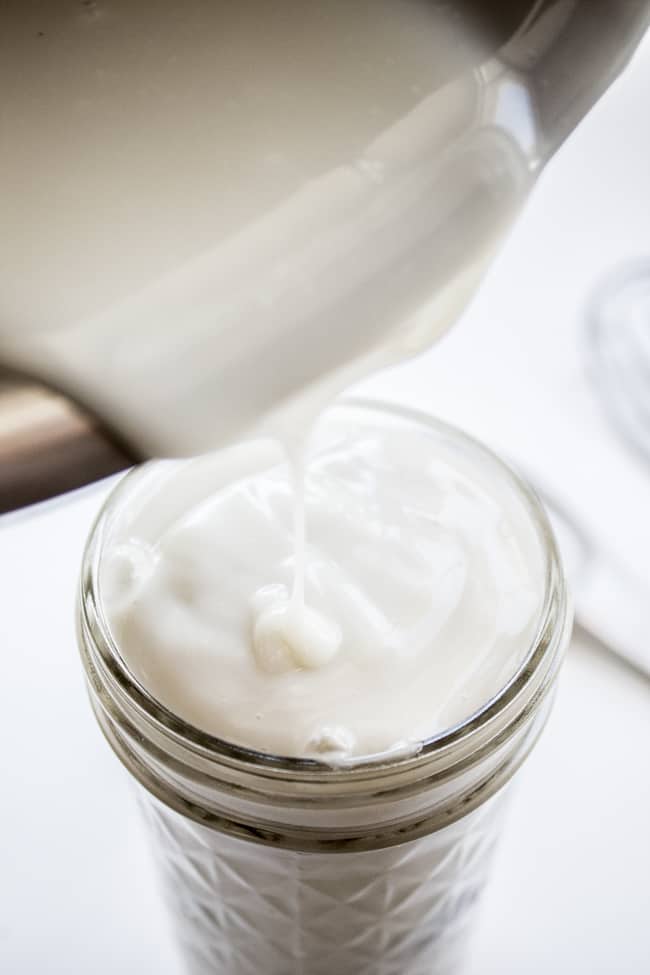 Other great recipes from friends:
Lemon Curd Pound Cake from Cookies and Cups
Easy Lemon Tarts from Crazy for Crust
Lemon Curd Stuffed Cupcakes from A Side of Sweet