Meyer Lemon Tart
Sweet Meyer lemons are used to make this tart tart. A salty shortbread crust and a touch of honey make it more interesting than your average lemon bar. This would be a beautiful dessert for Easter! Plus: make-ahead for the win.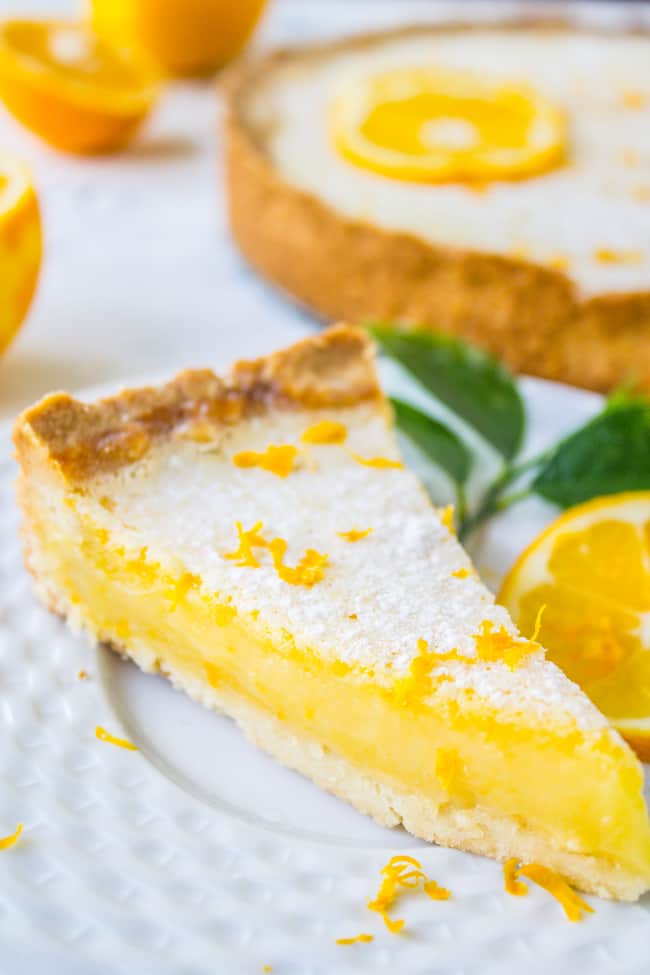 Did you know that Meyer lemon trees have vicious thorns all over their limbs? VICIOUS. I would know because I was brutally attacked this morning. I woke up to rain (in California! I know! A miracle!) and a pretty firm hankering for something tart, so I pulled my boots and jacket on over my PJs (I don't stop for trifles like Real Clothes when on a quest for citrus.) I headed over to my neighbor Joan's tree and helped myself, looking and reaching straight up, getting rain in my eyes and thorn-stabbed all at once. It was quite the morning pick me up, I must say.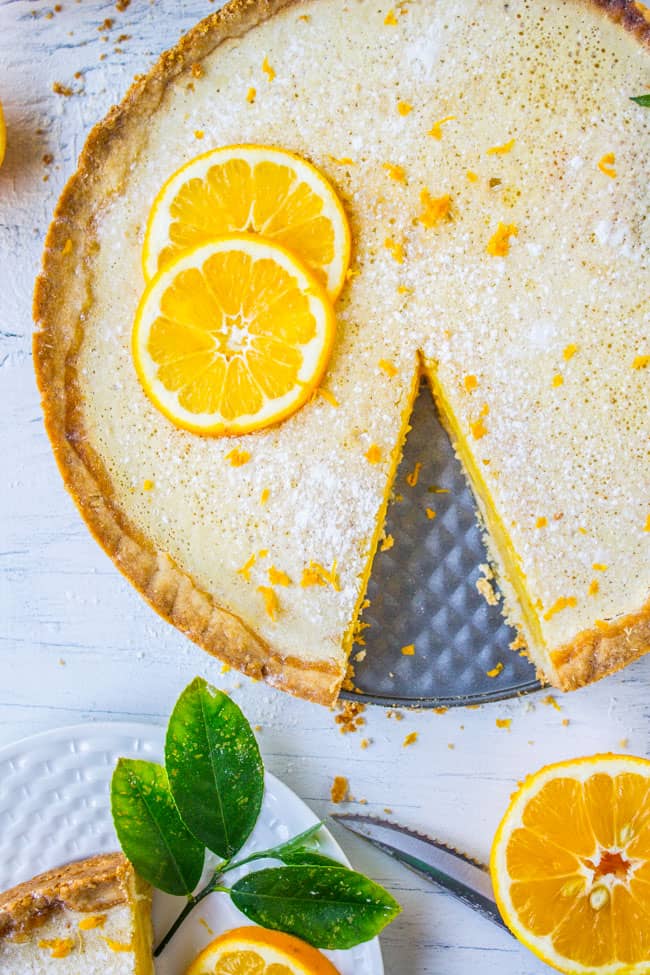 Have you guys seen the trailer that's out for Far From the Madding Crowd? It's gorgeous. I just watched it like 3 times in a row. I hated that book when I was in high school. I never finished it (I know, I know.) I just hated Bathsheba, and I don't do well with main characters that I want to punch in the face every other page. (Scarlett O'Hara, anyone?)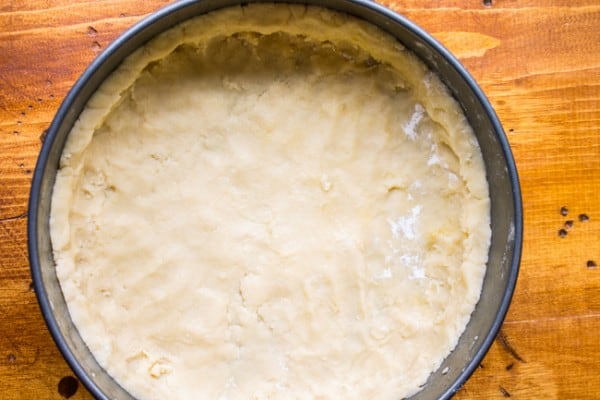 Are you a loyal book-finisher? I'm terrible. Once I lose interest, I'm out. There are so many books, who has time to waste on crappy ones? I think I'm going to give Far from the Madding Crowd another shot though.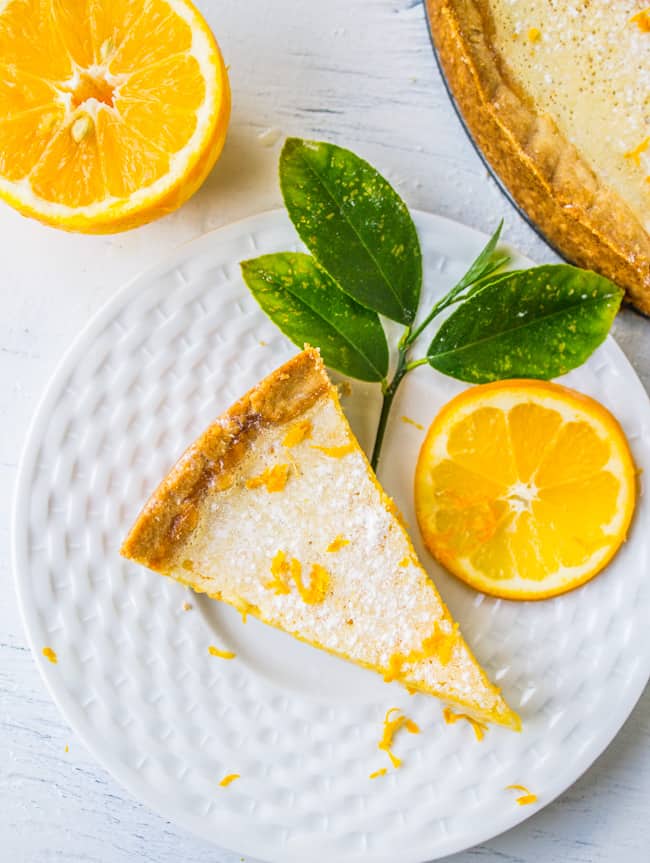 Have you started thinking about your Easter menu yet? Don't panic, it's still a ways off, but might I suggest this Meyer Lemon Tart for dessert? It has a touch of sweet honey to balance the lemon, and a salty crunchy (but not too crunchy) shortbread crust. It's just perfect. The best part is that you can make it a few days ahead, so there's no need to worry about prepping dessert after you've just served everyone ham and potatoes. Just pull it out of the fridge, give it a quick dusting of powdered sugar, and BOOM everyone is lost in a citrus haze of love.


print
Did you make this recipe?
Leave a review »
Meyer Lemon Tart
Serves 8-10
adjust servings
Ingredients
Shortbread crust
3/4

cup (1 and 1/2 sticks) unsalted butter, room temperature, cut into 1-inch pieces

2/3

cup powdered sugar

1

and 3/4 cups all-purpose flour, spooned and leveled

2

tablespoons cornstarch

1

and 1/4 teaspoons kosher salt
Filling
3

large eggs

2

large egg yolks

3/4

cup sugar

3

tablespoons honey

1

tablespoon finely grated Meyer lemon zest

2/3

cup fresh Meyer lemon juice (3 large)

1/4

cup all-purpose flour

2

teaspoons cornstarch

1/4

teaspoon kosher salt
Instructions
Preheat the oven to 325 degrees F. Grease a 9-inch springform pan with nonstick spray or butter.
Add the butter and powdered sugar to a food processor. Pulse until the mixture is smooth.
Whisk together 1 and 3/4 cup flour, 2 tablespoons cornstarch, and 1 and 1/4 teaspoon kosher salt. Add it to the food processor (save the bowl) and pulse until the mixture resembles small pebbles. Don't over do it, but do make sure that the flour is incorporated.
Dump the mixture into the prepared pan. Grease your hands well, and press the crust into the pan about 1 and 1/2 inches up the sides. If you encounter a particularly sticky section, sprinkle it with flour and pat it in. A glass or measuring cup may be useful in pressing the crust into the corners.
(At this point you can cover the crust and refrigerate for 24 hours. I mean, if you're a planner. Not me.)
Bake at 325 for about 24 minutes, or until the edges are beginning to brown and the center is firm to the touch. When the crust is done, turn the oven down to 300 degrees F.
While the crust is baking, make the filling: In a large bowl or stand mixer, whisk together the 3 eggs and 2 egg yolks. Whisk in sugar, honey, lemon juice, and lemon zest.
In the same bowl that you combined the flour for the crust, add 1/4 cup flour, 2 teaspoons cornstarch, and 1/4 teaspoon salt. Add to the egg mixture. Whisk it well. If there are lumps of flour, there will be lumps of flour in your tart, so try to get them all out.
Pour the filling into the hot crust. Carefully transfer it to the 300 degree oven (the filling is quite liquid-y). Bake for 30 minutes or more, until the center is not longer wiggly.
Let cool on a wire rack. Cover and chill for 3+ hours. (I also think it tastes great room-temp)
To serve, carefully slide a knife in between the crust and the pan, all the way around the edge, then release the springform pan.
by The Food Charlatan

If you make this recipe,
share it on Instagram
 using the hashtag
#TheFoodCharlatan
so I can see it!
Source: adapted from Bon Appetit
 You might like these other lemon recipes too!
Meyer Lemon and Cardamom Crepes: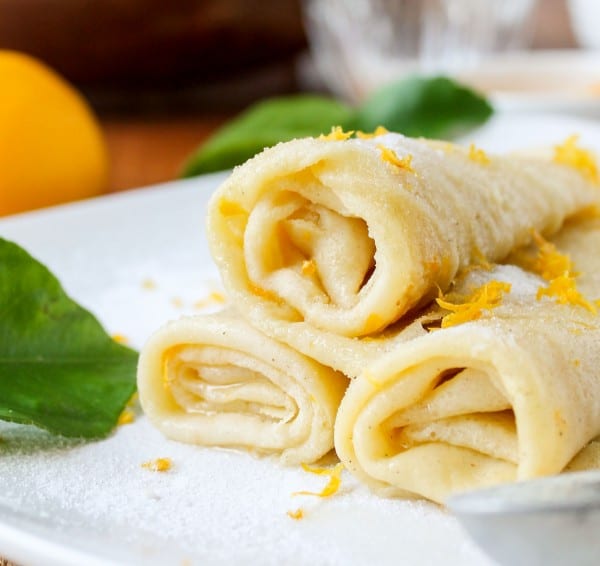 Strawberry Lemon Shortcake: (this would be fun to make for Easter!)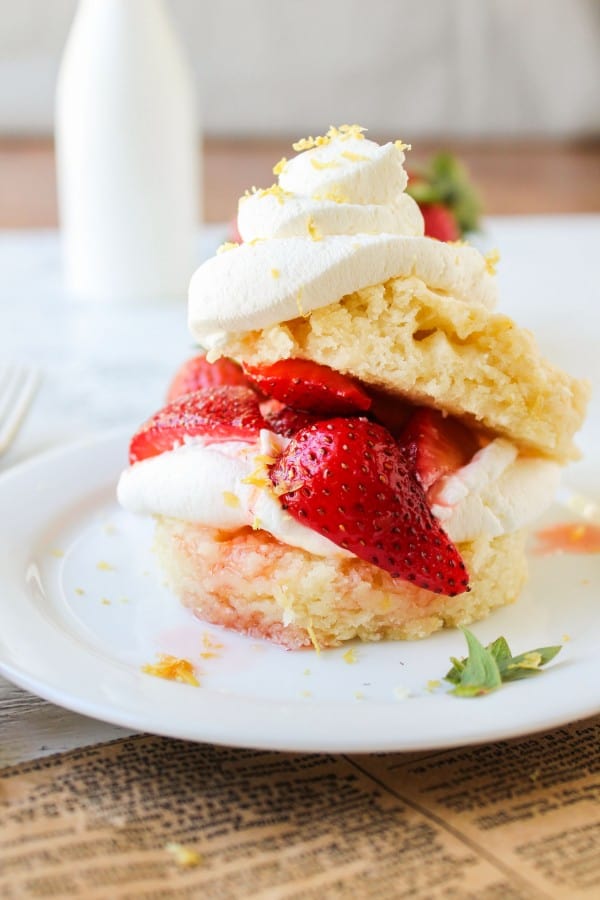 Raspberry Lemon-Glazed Muffins: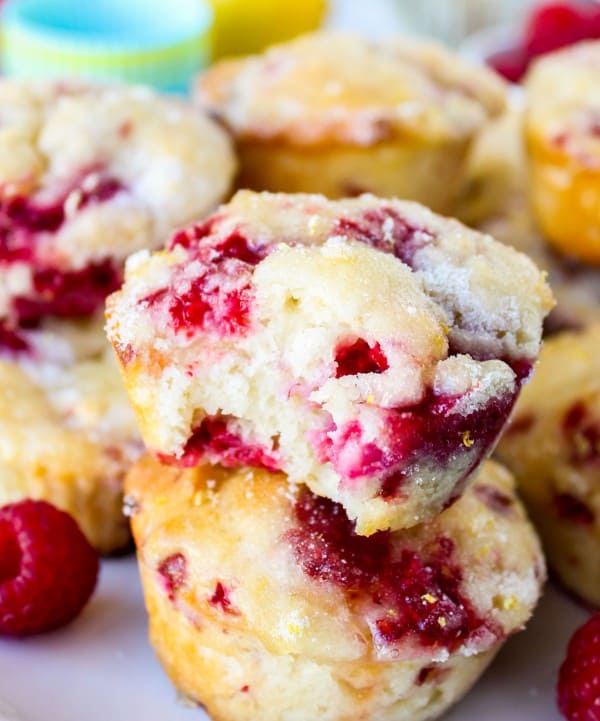 More Meyer:
Candied Myer Lemon from She Wears Many Hats
Meyer Lemon Pudding Cake from The Naptime Chef
Meyer Lemon Bars with Poppyseed Crust from Foxes Love Lemons
Lemon Meringue Pie Bars from Crazy for Crust << sooo want to try this one!
We are a participant in the Amazon Services LLC Associates Program, an affiliate advertising program designed to provide a means for us to earn fees by linking to Amazon.com and affiliated sites.