This Sheet Pan Gnocchi with Cherry Tomatoes and Mozzarella looks deceptively fancy. But it's basically 4 ingredients (gnocchi, tomatoes, oil, mozzarella) and is a killer 30 minute dinner! Hold on to that last ray of summer!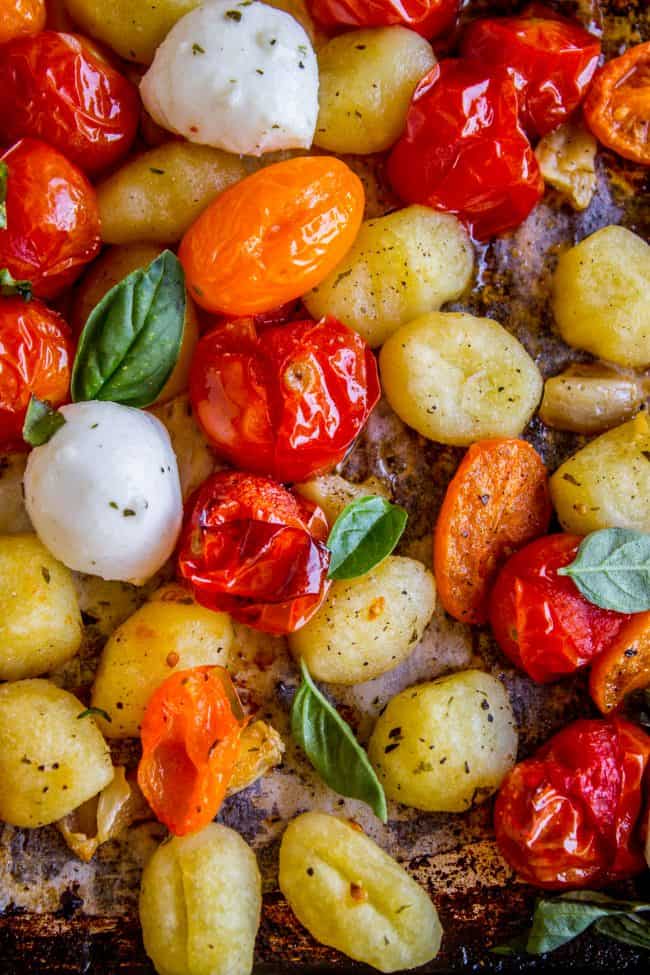 We are on day 5 with no air conditioning, and the good news is that I have not maimed, injured or otherwise harmed any of my family members yet. The greatest danger lies between the hours of 3pm and 7pm, so if you know me and are thinking of stopping by, I highly recommend coming in the morning to avoiding dismemberment.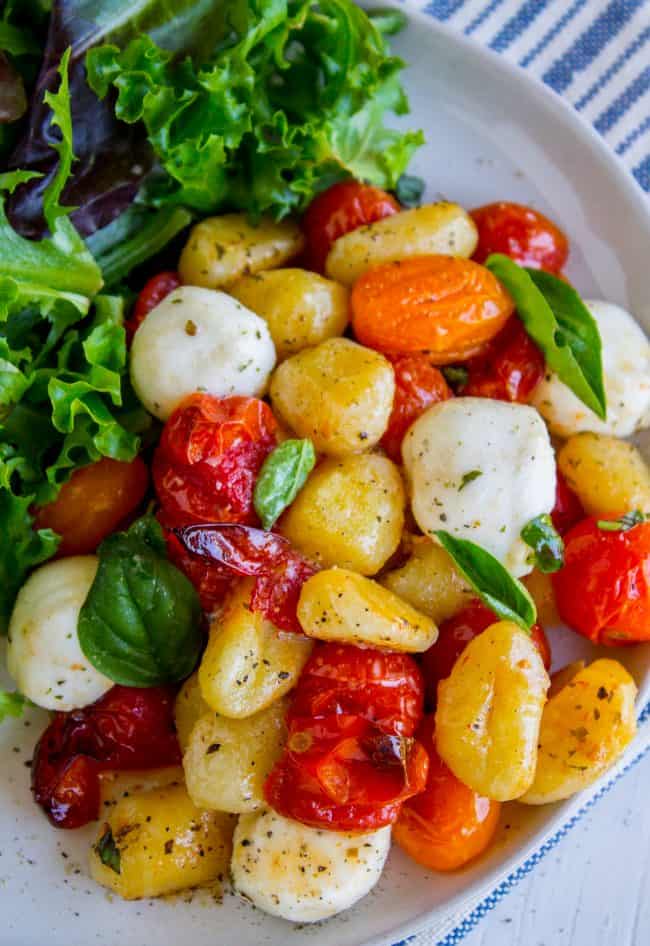 I'm just kidding, it's not really that bad. At least it's September and not July! Then I would move straight to beheadings. Am I the only one who turns into an animal when there is no air conditioning?? How did our ancestors do it?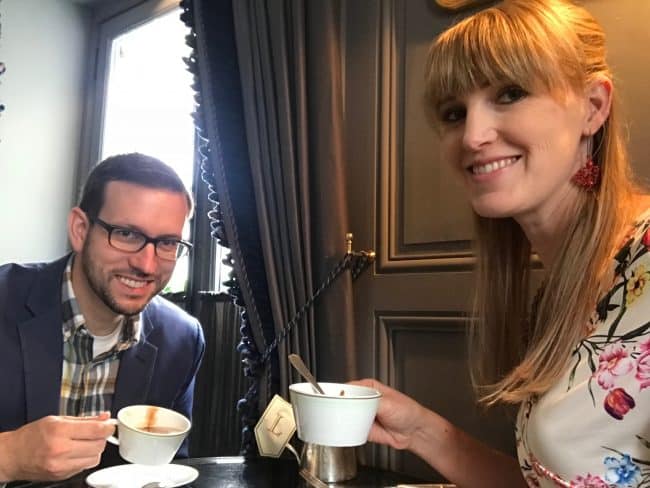 We had so much fun in Paris! It was a little surreal. Yes, some of the waiters were kind of rude once realizing we didn't speak French (but most of them weren't!), no, there really are no fat people there, and yes, people really do eat croissants on the regular, an oxymoron so strong that it boggles my mind. There WAS a lot more smoking, so maybe that explains it. (Although I actually don't think it does. The lack of processed food in the French diet is the real explanation I believe. Plus they walk everywhere.)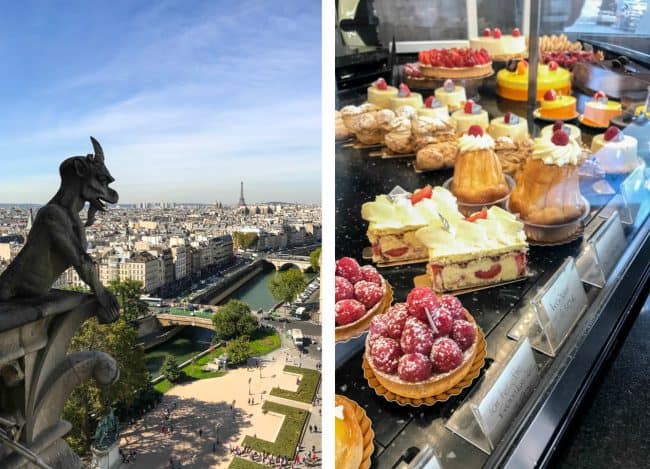 My favorite and most charming realization is that French people really do say, "Voila!" all the time. It's adorable.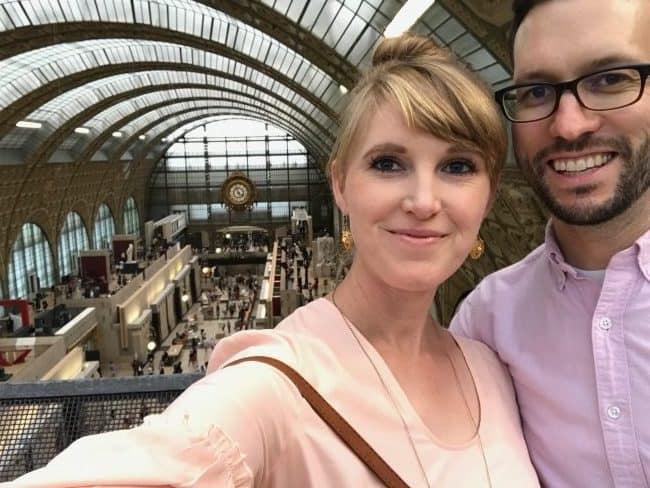 (Musee d'Orsay: 100x better than the Louvre.)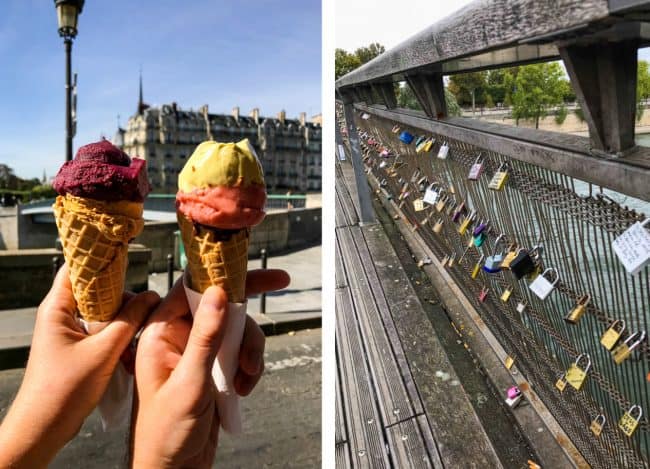 We took a croissant making class that was 3 hours long and I loved every minute of it. I'm hoping to make it a few times at home, master some of the techniques, and then share with all of you. Authentic croissants take like 3 days to make, but you're not that busy, right? That's what I thought. No one is too busy for homemade French pastries!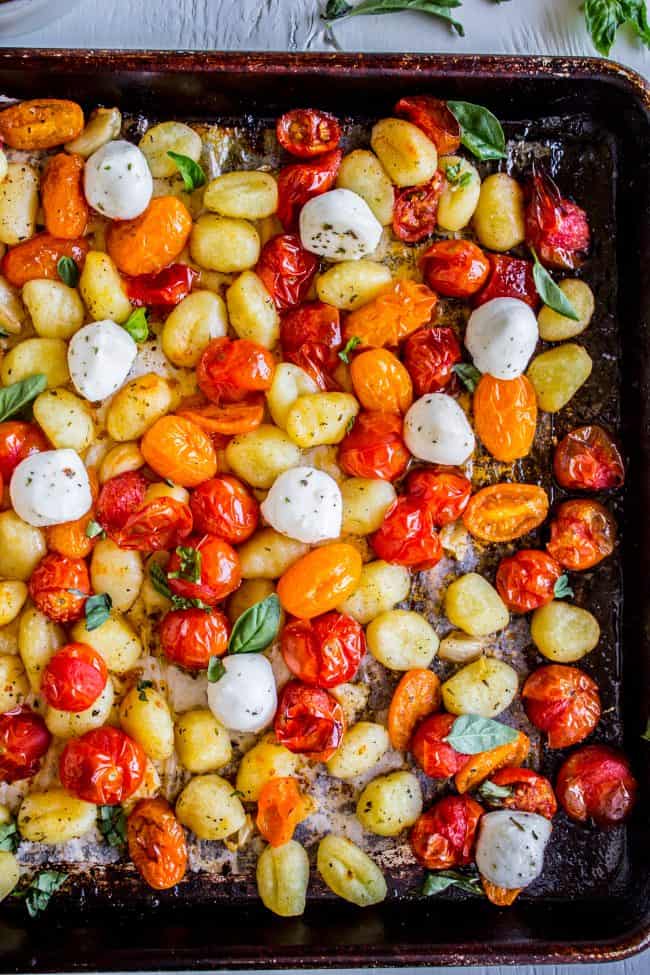 How to make Sheet Pan Gnocchi with Cherry Tomatoes and Mozzarella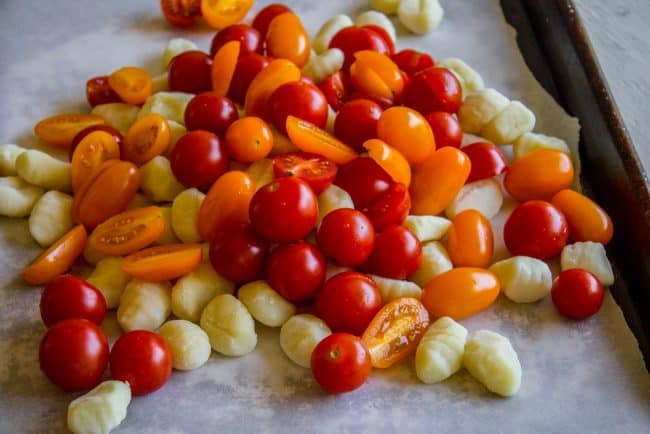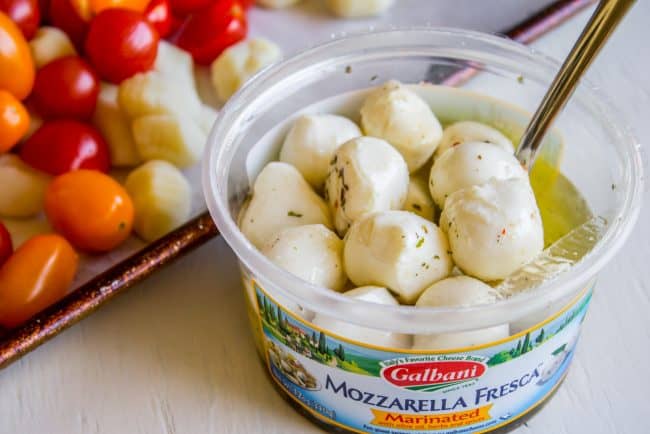 I have a new recipe for you today that is not really new because it is almost exactly the same as this Easy Caramelized Gnocchi with Cherry Tomatoes and Mozzarella, which is a killer 30 minute summer dinner. Today's recipe for sheet pan gnocchi is another killer 30 minute dinner with almost the same result, except you don't have to bother standing over the stove. Just dump it all on a pan and be on your merry way.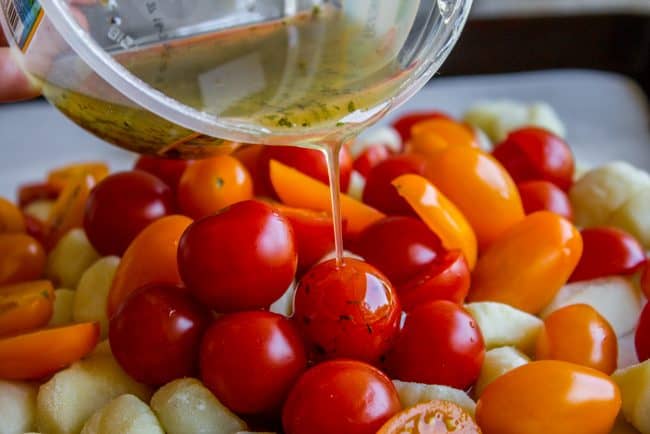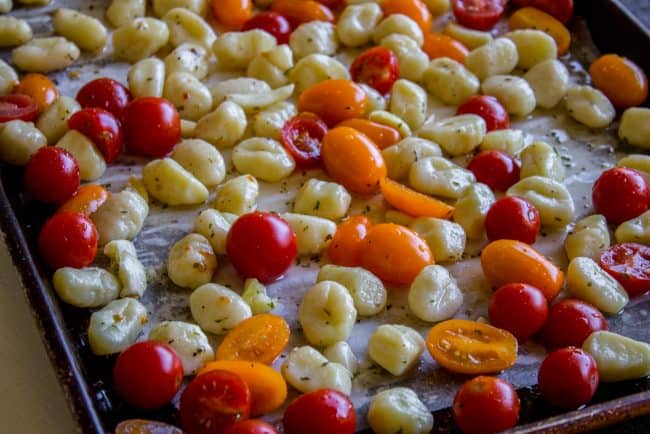 Also, this time around I had the idea to drizzle the whole thing with balsamic vinegar after roasting, which was a huge win I thought. What is so addictive about balsamic vinegar??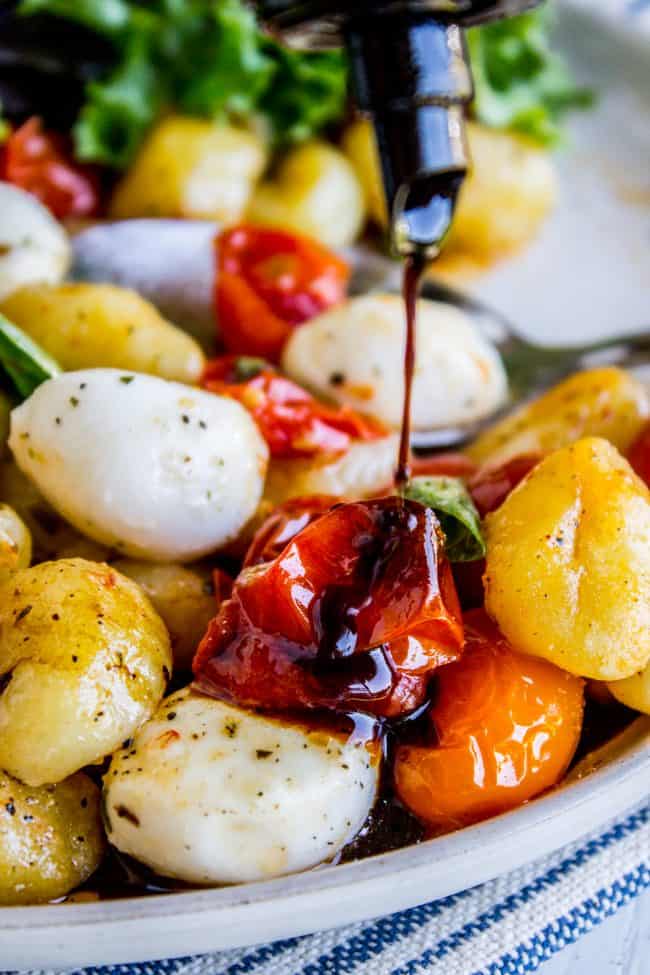 Do you have any basil left in your garden? It's still hot as blazes over here in Sacramento (%$# broken air conditioner) so mine is doing just fine. Put it to good use! This would also be good using other herbs, I'm thinking thyme or rosemary would be delicious. Or sage! Yum.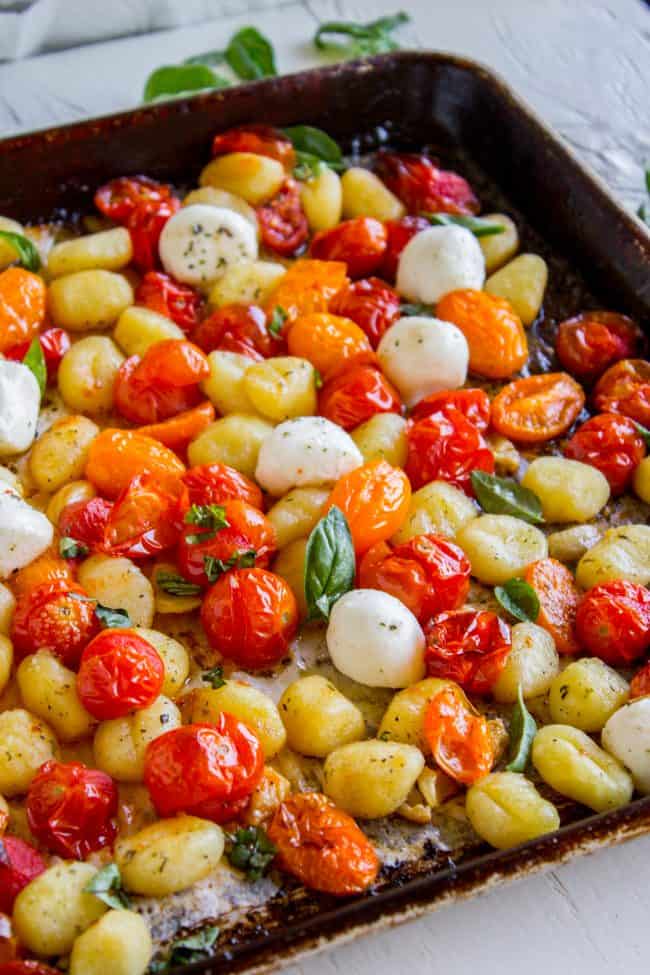 Just look at those beautiful blistered tomatoes. Yum. Sheet pan gnocchi ftw!
Gnocchi is a kind of Italian pasta. It's like a little dumpling made with flour and potatoes. Normally it's boiled, just like pasta, but today we're doing sheet pan gnocchi, which makes it delightfully crispy on the edges. It's a little indulgent (in a good way. I mean isn't pasta always indulgent?), so I would serve this dish with a nice big green salad, like this Raspberry Avocado Salad, or this Greek Salad Recipe. And a side of One Hour French Bread never hurt anybody!
Facebook | Pinterest | Instagram
One year ago: Chicken Noodle Soup with Homemade Noodles 
Four years ago: Chicken Tikka Masala Meatballs
Five years ago: Barbecue Pork Tenderloin Wraps

Sheet Pan Gnocchi with Cherry Tomatoes and Mozzarella (30 Minute Dinner)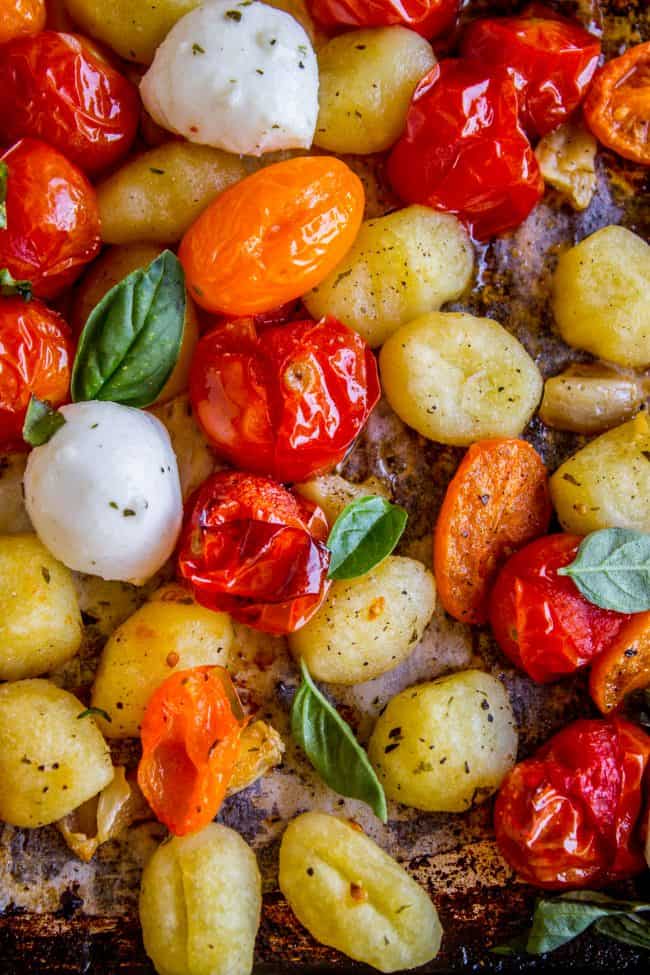 This Sheet Pan Gnocchi with Cherry Tomatoes and Mozzarella looks deceptively fancy. But it's basically 4 ingredients (gnocchi, tomatoes, oil, mozzarella) and is a killer 30 minute dinner! Hold on to that last ray of summer!
Ingredients
1 (16-oz)

package

gnocchi*

2

pints

cherry tomatoes

,

any color

1 (12-oz)

tub

marinated mozzarella**

,

(save the oil!!)

2-4

cloves

garlic

,

to taste

basil

,

fresh, to garnish

Parmesan

,

fresh, to garnish

balsamic vinegar

,

to garnish
Instructions
Preheat the oven to 450 degrees F. Line a sheet pan with parchment paper.

Open the package of gnocchi and dump the whole thing on the sheet pan.

Add 2 packages of cherry tomatoes to the dry pan. If your pan looks too full (you want each tomato to have a little space to roast) then remove some of the tomatoes.

Use the side of a chef knife to smash the garlic. Add it to the pan whole. Use as many as you like.

Open the tub of mozzarella. Remove the cheese to a bowl. Pour most of the herbed oil from the tub onto the pan with the gnocchi. You don't need to use all of it, just enough to make sure everything is coated. Use your hands to rub oil all over the gnocchi and tomatoes. Get all those herbs on there!

Arrange the gnocchi and tomatoes into a single layer on the pan. Sprinkle generously with salt and pepper.

Roast at 450 for 17-20 minutes, until some of the tomatoes have popped and the gnocchi looks golden.

Let the gnocchi cool on the pan for a few minutes before adding the mozzarella (you don't want it to melt into blobs.) You can either add the mozzarella to the pan and serve it from there, or remove all of it to a serving platter and toss together.

Garnish with fresh basil and parmesan cheese! For a real treat, drizzle a bit of balsamic vinegar over each serving. You will not regret it!
Notes
*You can find gnocchi on the pasta aisle, and sometimes in the refrigerated section where they sell ravioli.
**Make sure it's the kind marinated in oil and spices, not water. Galbani is the brand that I buy, see photo. It's not one big hunk of mozzarella, but rather little walnut-sized balls. If you can only find the kind marinated in water, you can still make this. Use about 1/3 cup olive oil mixed with 1 tablespoon Italian seasoning to coat your gnocchi and tomatoes, and drain the cheese well before adding to the dish.
Nutrition
Serving:
1
g
|
Calories:
484
kcal
|
Carbohydrates:
52
g
|
Protein:
26
g
|
Fat:
20
g
|
Saturated Fat:
12
g
|
Polyunsaturated Fat:
1
g
|
Monounsaturated Fat:
6
g
|
Cholesterol:
67
mg
|
Sodium:
944
mg
|
Potassium:
586
mg
|
Fiber:
4
g
|
Sugar:
7
g
|
Vitamin A:
1732
IU
|
Vitamin C:
54
mg
|
Calcium:
481
mg
|
Iron:
6
mg
More easy gnocchi and sheet pan dinners you will love!
Brown Butter Gnocchi with Asparagus and Prosciutto << this is a really easy skillet meal!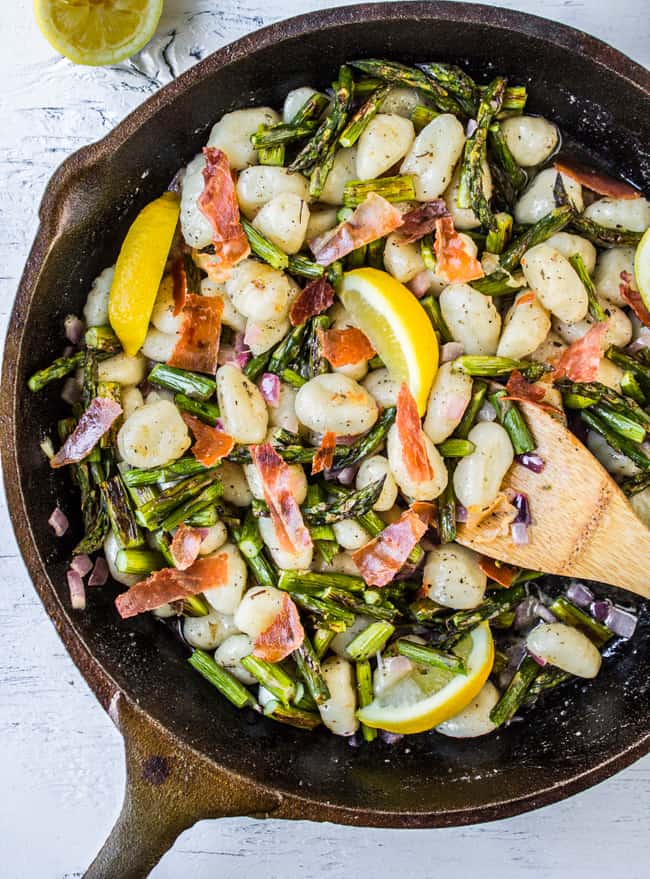 Gnocchi with Carrot and Zucchini Red Sauce << the first time I made gnocchi! The recipe is from my brother. It's a good one. Do you like my food styling circa 2012? Ha!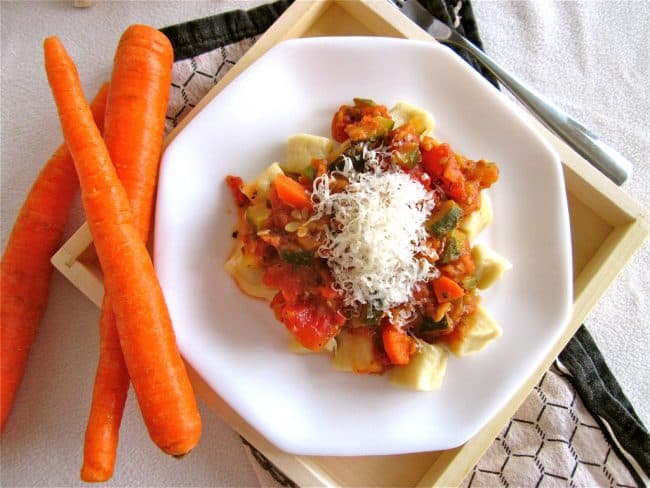 Sheet Pan Asian Salmon with Broccoli, Carrots, and Rice Noodles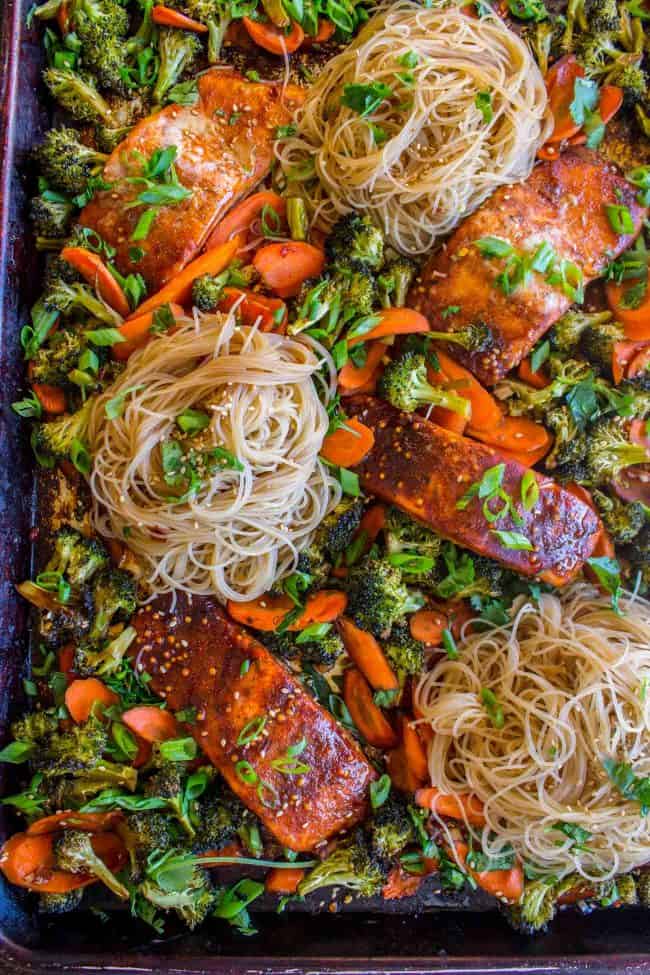 More easy dinners from friends that you are going to love! 
Cherry Tomato Shrimp Linguine from The Noshery
Roasted Broccoli and Tomato Summer Pasta Skillet from Country Cleaver
Pasta with Cherry Tomatoes, Jalapeños and Parmesan from BellyFull