Empty Tomb Rolls (or Resurrection Rolls) are the perfect Easter recipe! Wrap a marshmallow (dipped in butter and cinnamon sugar) with puff pastry dough and bake. But when you bite into it, the marshmallow is gone (it melts into caramel-ly mallow goodness.) An empty roll, to symbolize the empty tomb. Not only is it a fun object lesson for kids, these rolls are gooey and DELICIOUS!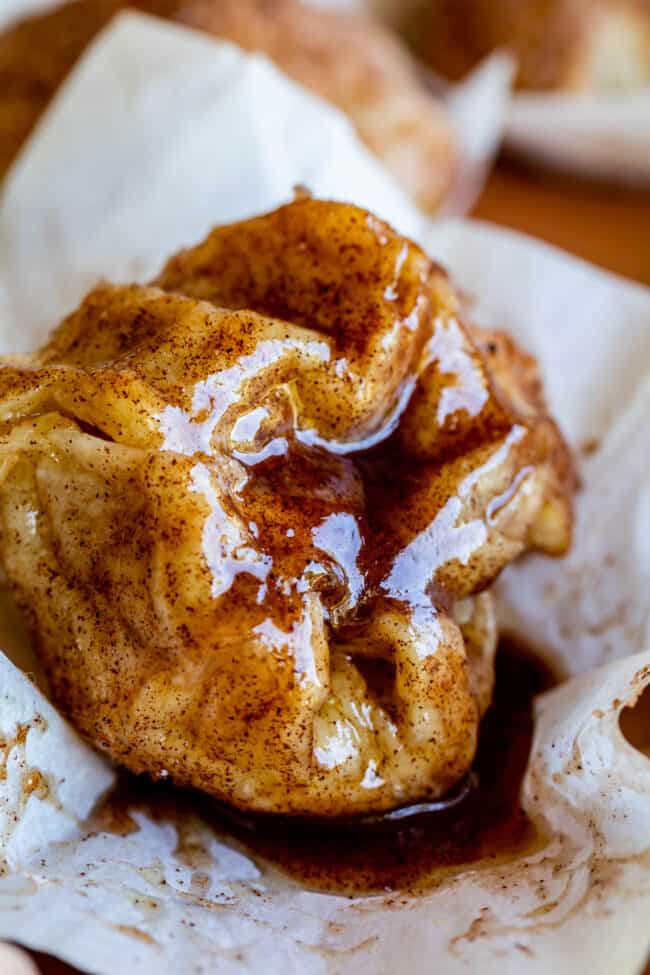 Happy Good Friday everyone! We are just finishing up our spring break and the kids have had such a fun week. We didn't do anything special, just a couple small outings and lots of time on the trampoline. Isn't April just the best time of year? I love Easter.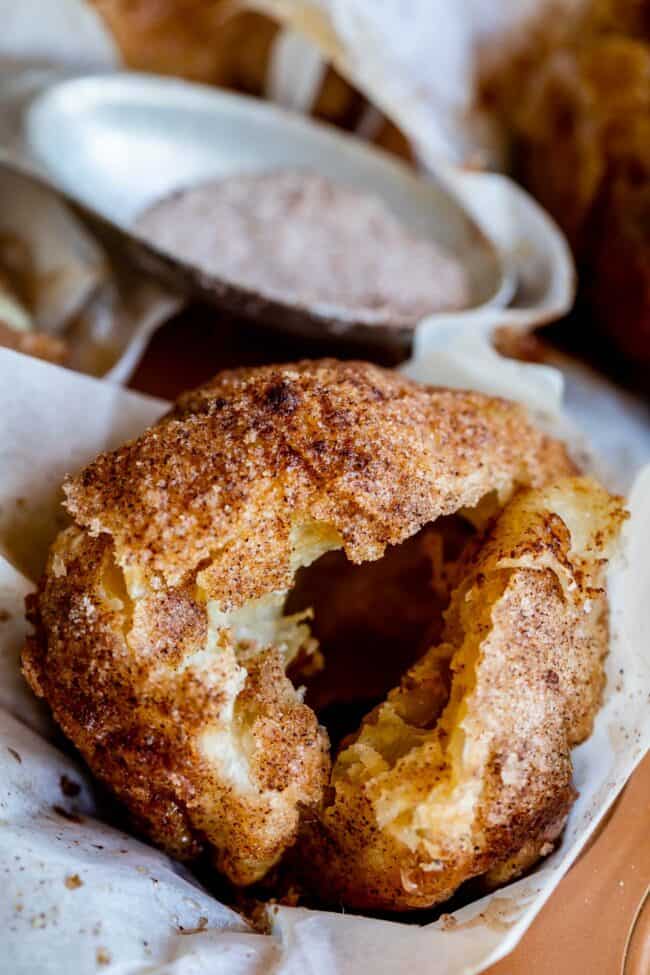 One of the outings we took was with some friends to the local fish hatchery. It was almost as boring as it sounds. But the kids got to feed the fish and smell all the wonderful fishy smells, and run around on a giant play structure that looked like fish eggs, so that was cool, I guess?? My favorite part was the visitors center where they had all the plaques translated into at least 8 foreign languages. You know, just for all the Bulgarian visitors we get at the fish hatchery??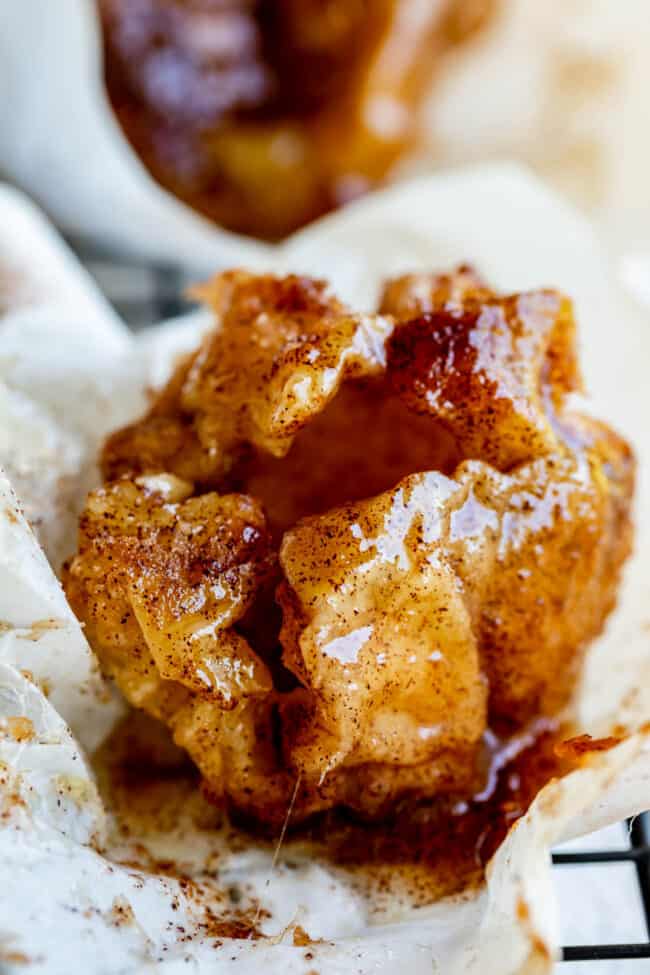 What are your Easter traditions? I always think it's so fun to hear what other people do every year for the holidays. Eric just told me the other day that they never did egg hunts growing up. Say whaaaaa? The Easter Bunny would come at night and leave a basket of goodies for them, and it would just be set out in the morning. And no egg hunt.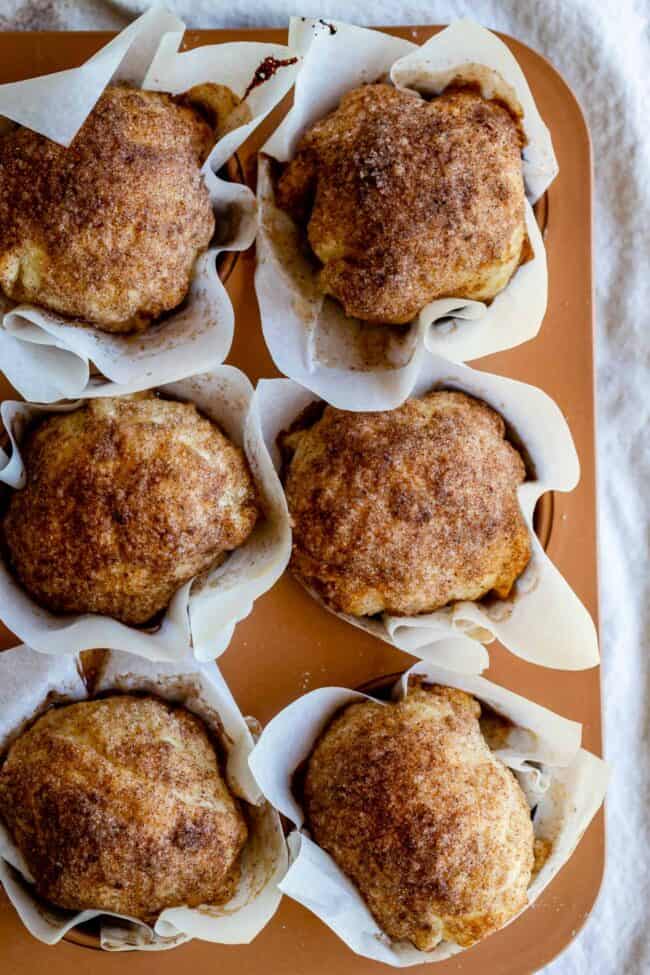 Kids LOVE finding hidden stuff (we regularly hide pieces of paper or objects that have to do with the lesson for our weekly family night) so I have no idea why you would skip the funnest part of Easter.
Our "Easter Bunny" growing up always hid eggs, and not the candy filled kind, the REAL kind. I remember one year we didn't count well and sometime in July we could smell that there was one still out in our yard somewhere. That was a little less than fun of a hunt.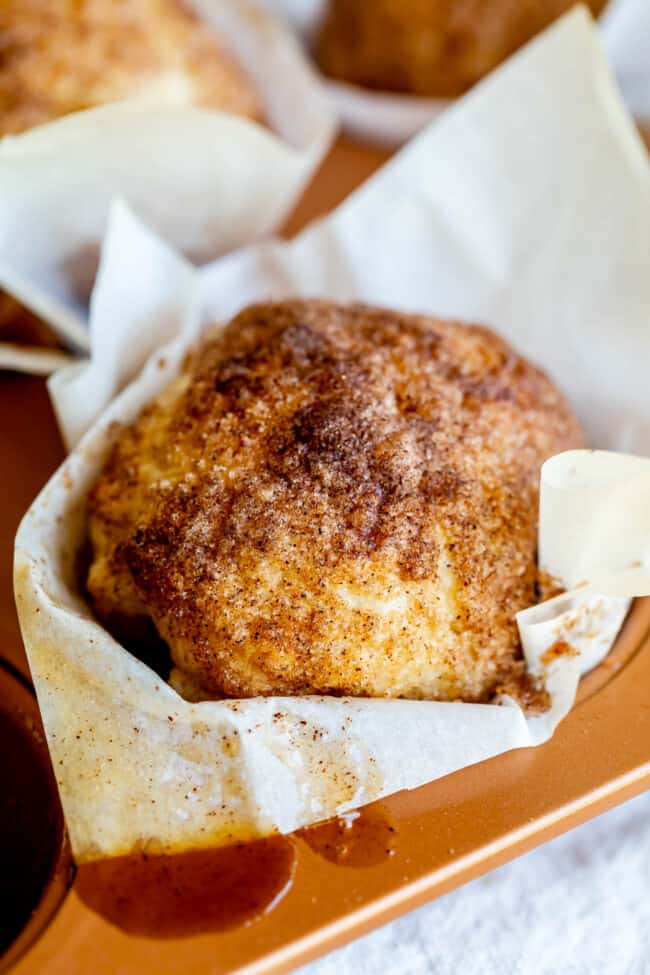 How to Make Resurrection Rolls
In more delicious news: welcome to the gooiest, stickiest, marshmallow-stretch-iest Resurrection roll experience of your life! Seriously these resurrection rolls are amazing. Here's the situation: take a big marshmallow and roll it in some butter, then cinnamon sugar. Wrap it up in some puff pastry dough for ultra flakey layers. Roll the whole thing in butter and cinnamon sugar. Bake in a muffin tin and VOILA! Ooey gooey goodness.
This is a great object lesson to do if you have little ones. My kids love making these Resurrection Rolls with me, we've done it every Easter the past few years. We make the rolls and wrap up the marshmallow, which represents Jesus' body in the tomb. Then you bake them and the rolls are puffy and hollow inside, but the marshmallow has disappeared, just like Jesus was resurrected and left his tomb.

Many people like to make these rolls with refrigerated crescent roll dough, which is nice because you don't have to wait for the dough to thaw. Or you could make your own Big Fat Crescent Rolls and use the dough to make these Resurrection rolls. You can also use frozen or homemade dinner roll dough. Try my Aunt Shirley's Famous Dinner Rolls, they are so good!
I like to use puff pastry because I love all the flaky buttery layers! It's so good combined with the caramel-ly marshmallowy goodness that is inside the roll. Plus it's easier than making my own dough!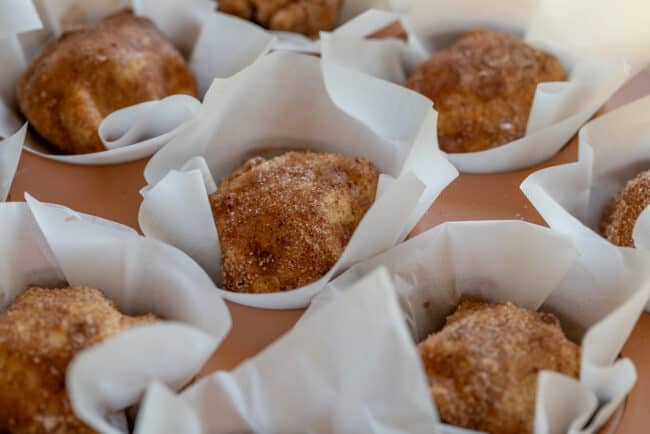 Before baking.
Be aware that you will have to seal your resurrection rolls very well. If the marshmallow seeps out, it will puff up and perhaps bubble over.
But then you will get to experience this kind of marshmallow stretch, so I'm not really apologizing.
I like to bake these seam side down with parchment paper underneath. Some of the gooeyness is inevitably going to seep out the bottom, and this help keep the mess off your muffin tin and in your mouth. Always a good choice.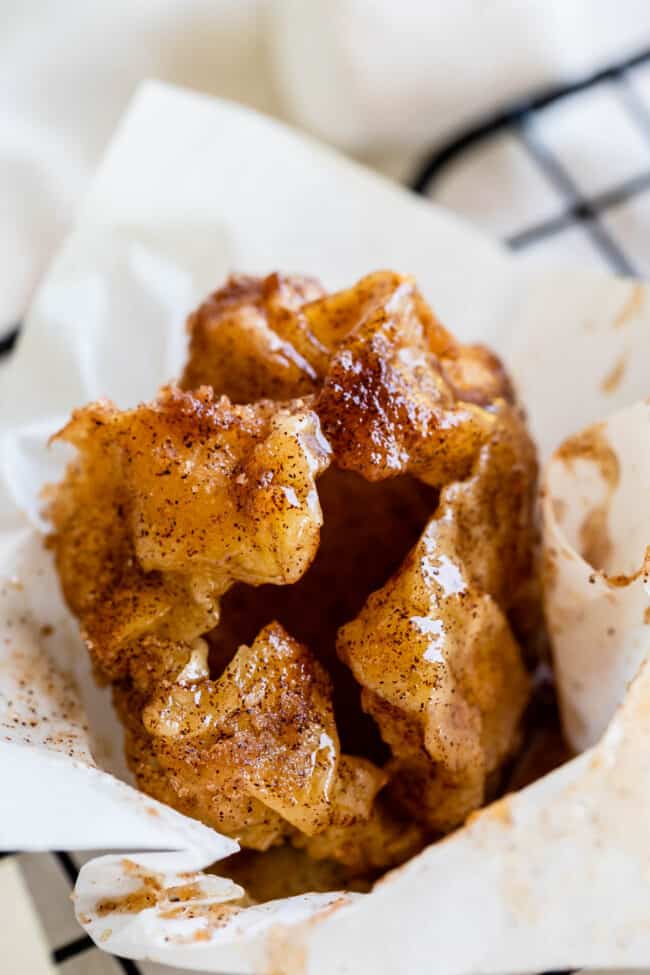 Happy Easter everyone! I'm so grateful for my Savior Jesus Christ, who is our redeemer because of that empty tomb. Because of him, I find inner peace over and over, even when it seems impossible. These beliefs are the most important part of my life. I'm so grateful to live in a place where I have the freedom to say what I think and believe what I want, and that you can too. We are so lucky guys! I hope you have a wonderful weekend celebrating with your family!
Facebook | Pinterest | Instagram
1 years ago: Raspberry Cheesecake Bars << these would be a great dessert for Easter!
2 years ago: Crispy Fish Parmesan (Just Like Chicken Parmesan)
7 years ago: Roasted Garlic Cauliflower

Resurrection Rolls (Empty Tomb Rolls)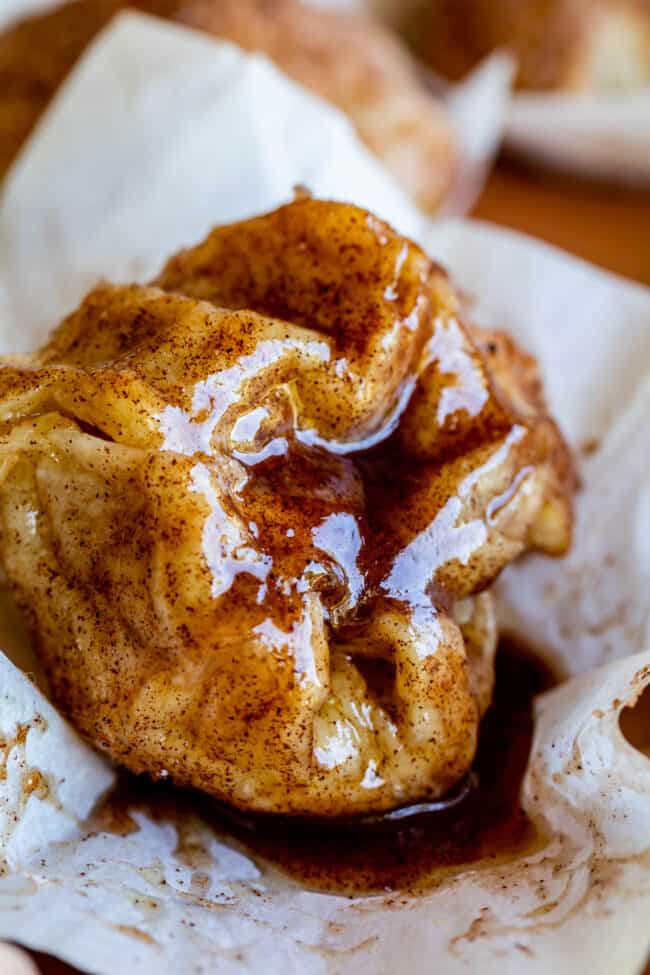 Empty Tomb Rolls are the perfect breakfast for Easter morning! Wrap a marshmallow (rolled in butter and cinnamon sugar) with puff pastry dough and bake. But when you bite into it, the marshmallow is gone (it melts into caramel-ly mallow goodness). An empty roll, to symbolize the empty tomb that Christ left. Not only is it a fun object lesson for kids, these rolls are gooey and DELICIOUS!
Ingredients
1 (17-oz)

package

puff pastry

,

(use both sheets)

1/2

cup

salted butter

,

melted (1 stick)

1

cup

granulated sugar

1

tablespoon

cinnamon

,

or to taste

18

large

marshmallows
Instructions
Let your puff pastry dough thaw according to package directions.

Preheat your oven to 400 degrees F. Cut out 18 squares of parchment paper that are about 5 square inches.* Get out your

muffin tin

, two if you have them.

Lightly flour a work surface. Roll out the puff pastry into a square about 11 inches across, it shouldn't take much.

Use

a pizza cutter

or knife to cut the dough into 9 equal squares. See photo.

Melt the butter in a bowl. Add the sugar and cinnamon to another bowl.

Dip each marshmallow in butter, tap off excess, and then roll generously in cinnamon sugar. Place each marshmallow in the center of each square of puff pastry. Continue until all the marshmallows are done, then wash your hands (it's easier to seal the dough with clean hands)

Bring each corner of the dough up toward the center of the marshmallow and pinch with your fingers. Seal each of the edges so that it looks like a little dumpling. See photos. Do a really good job sealing the dough. If the marshmallow isn't sealed inside it won't disappear like you want it to.

Dunk your wrapped roll in the butter, tap off the excess, then roll in cinnamon sugar.

Place the roll seam-side-down in the center of a square of parchment paper. Pick up the roll with the paper and place it in the muffin tin, gently pushing it down. Repeat with the remaining dough.

Repeat with the other sheet of puff pastry.

If you are nervous that you didn't seal your rolls well, place the muffin tin/s on

a baking sheet

before placing it in the oven. If the marshmallow leaks, it's going to puff and ooze out, and potentially get on the bottom of your oven. Better safe that oven-cleaning on Easter morning!

Bake at 400 F for 15 minutes, or until the edges are bubbly and the tops have puffed up and look nice and crunchy. If you baked two pans at once, you may want to rotate the pans halfway through.

Let cool for at least 5 minutes before digging in, and be aware that the caramel-ly marshmallow goodness inside your roll is approximately the temperature of lava. So be careful!
Notes
*Parchment paper is not necessary, you can just spray the pan really well. But keep in mind that you are dealing with ultra sticky marshmallows and some will inevitably leak into your muffin tins. I find it so helpful to use the paper.
Nutrition
Serving:
1
roll
|
Calories:
287
kcal
|
Carbohydrates:
36
g
|
Protein:
2
g
|
Fat:
15
g
|
Saturated Fat:
6
g
|
Polyunsaturated Fat:
2
g
|
Monounsaturated Fat:
7
g
|
Trans Fat:
1
g
|
Cholesterol:
14
mg
|
Sodium:
124
mg
|
Potassium:
21
mg
|
Fiber:
1
g
|
Sugar:
20
g
|
Vitamin A:
159
IU
|
Vitamin C:
1
mg
|
Calcium:
9
mg
|
Iron:
1
mg
More Easter recipes you are going to love!
Hot Cross Buns << perfect for Easter morning!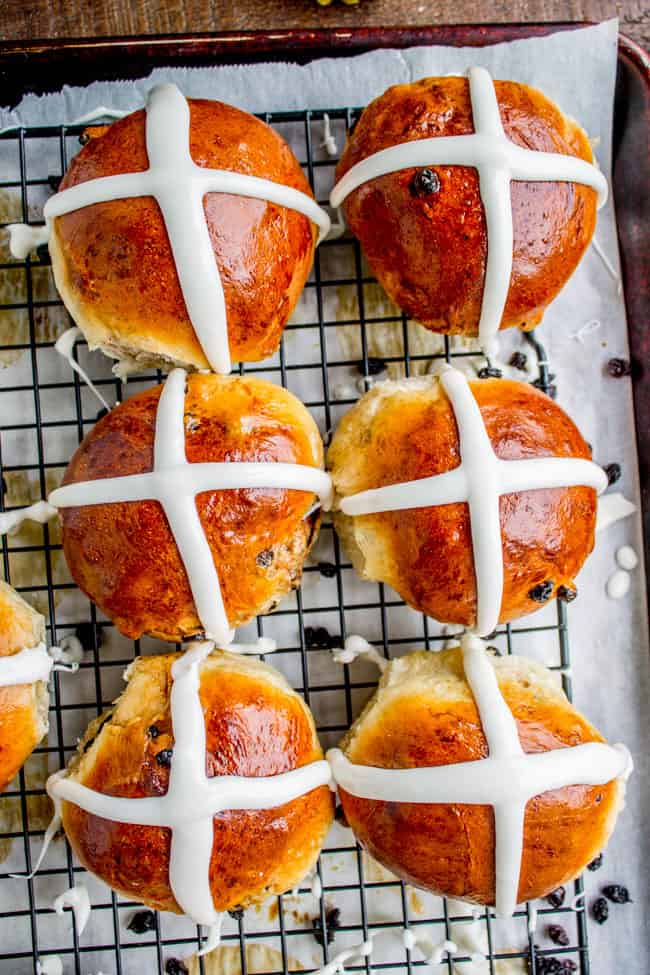 Marshmallow Creme Stuffed Chocolate Chip Cookies << Okay so maybe these aren't breakfast, but they are marshmallow. These are soooo good.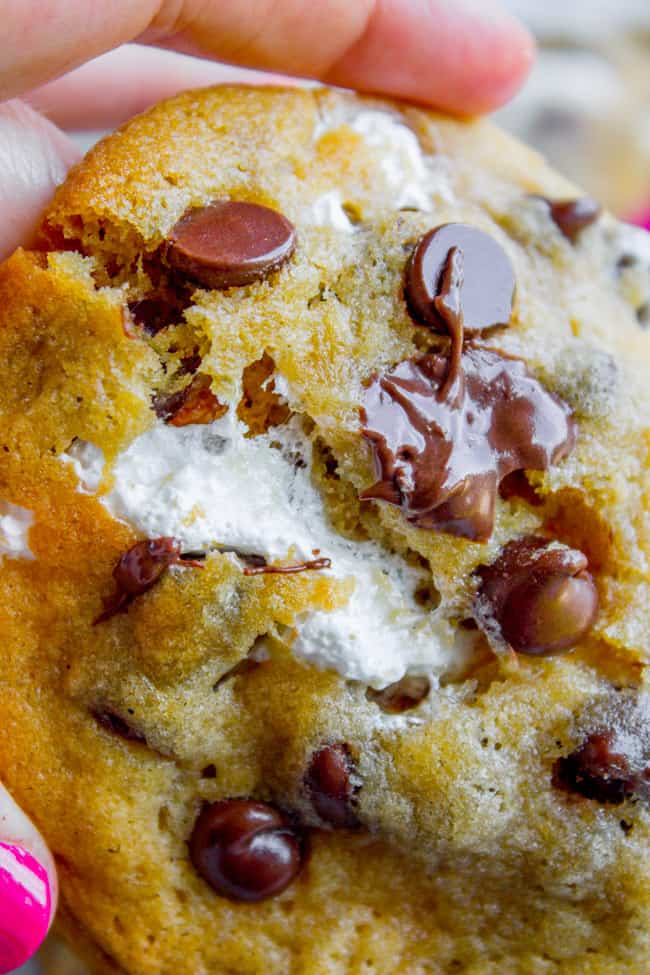 Cinnamon Sugar Dipped Muffins (French Breakfast Puffs) << these are so easy and fast to put together. Everyone loves them!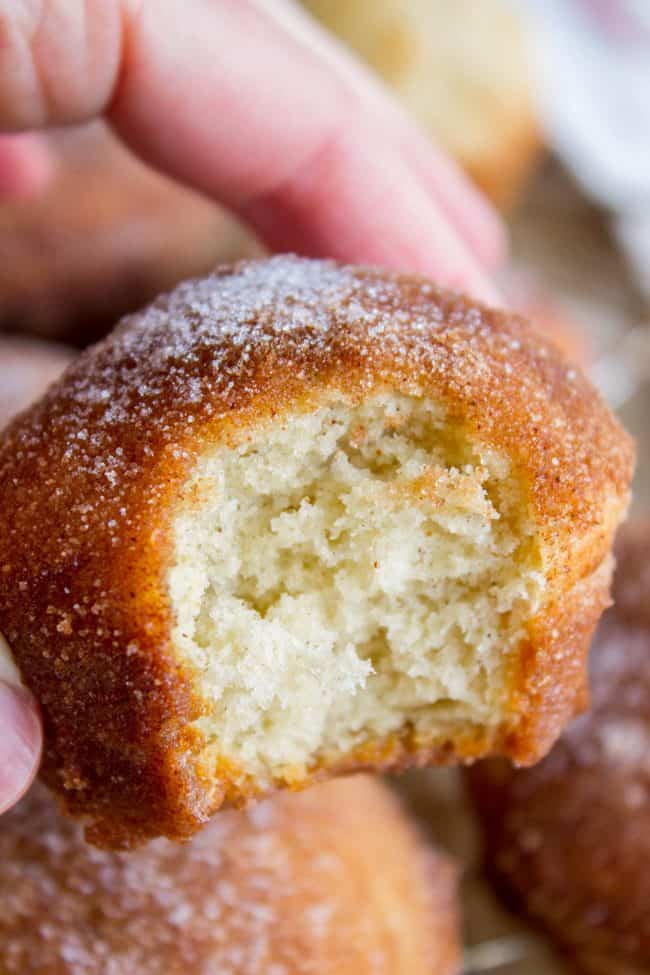 One Hour Honey Almond Crunch Rolls << like Honey Bunches of Oats, in cinnamon roll form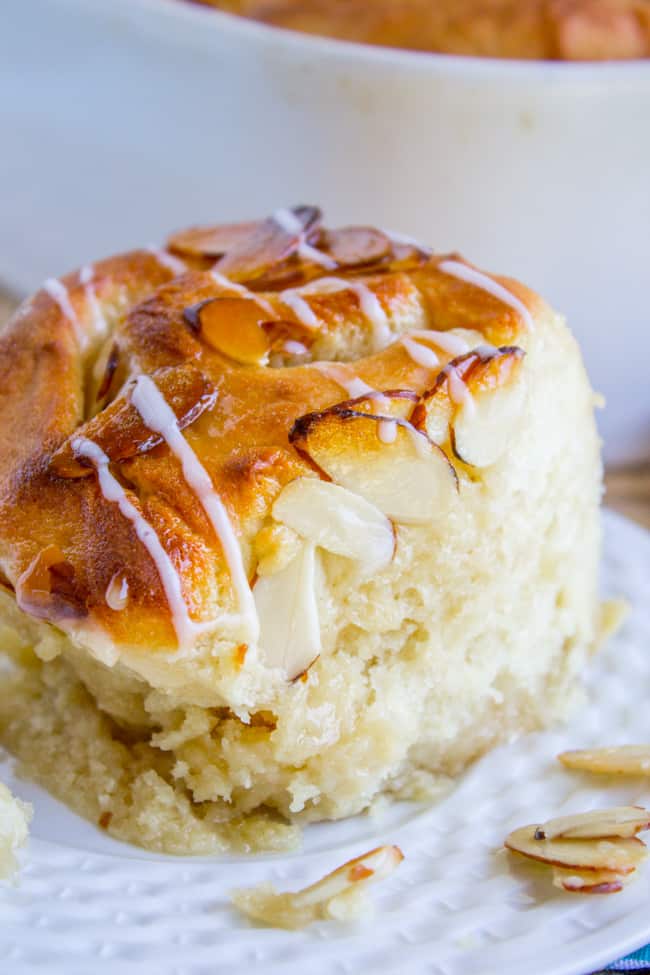 More Easter brunch recipes from friends!
Slow Cooker Cinnamon Roll Monkey Bread from Crazy for Crust
S'mores Cinnamon Rolls with Marshmallow Frosting from Mom on Timeout
Bunny Butt Cupcakes from Amanda's Cookin