This recipe is just like classic Chicken Parmesan, but uses crispy fish fillets instead of chicken! We also skip the battering and frying steps by using frozen fish, so this comes together fast.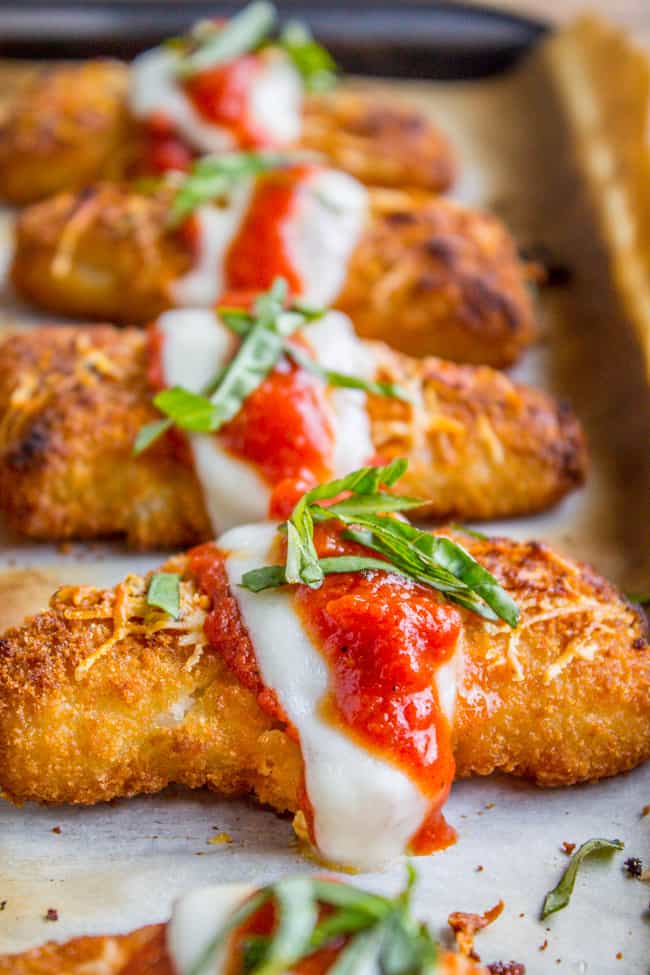 So I went to book club last night, and for what feels like the 5th or 6th time in as many months, I hadn't read a single page of the assigned book. I know, I know! I'm the worst. I totally feel like Mr. Bingley on Pride and Prejudice where he's trying to explain to Jane that he CAN indeed read, even though he has a huge library and never does. He sounds like a total dweeb, and I think I do too.
When do you guys make time to read? Before bed? Kid's nap time? I used to read all the time (before I started a food blog…)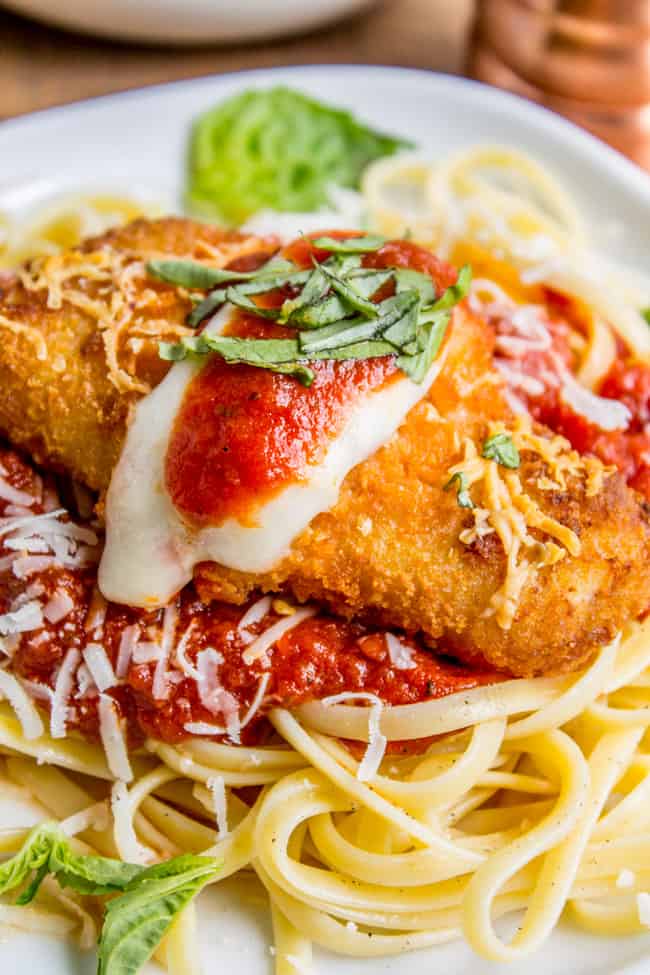 I definitely read a ton growing up. My parents house is a two story, and there is no TV on the main floor. You have to make a trip upstairs to watch TV, and since it wasn't a natural gathering spot we didn't turn it on as much. I remember one time in high school a friend of mine came by, and when she walked in she stopped short, looked around at my dad reading the newspaper, the rest of us reading books, and said, "Everybody's just reading!" Like that was abnormal.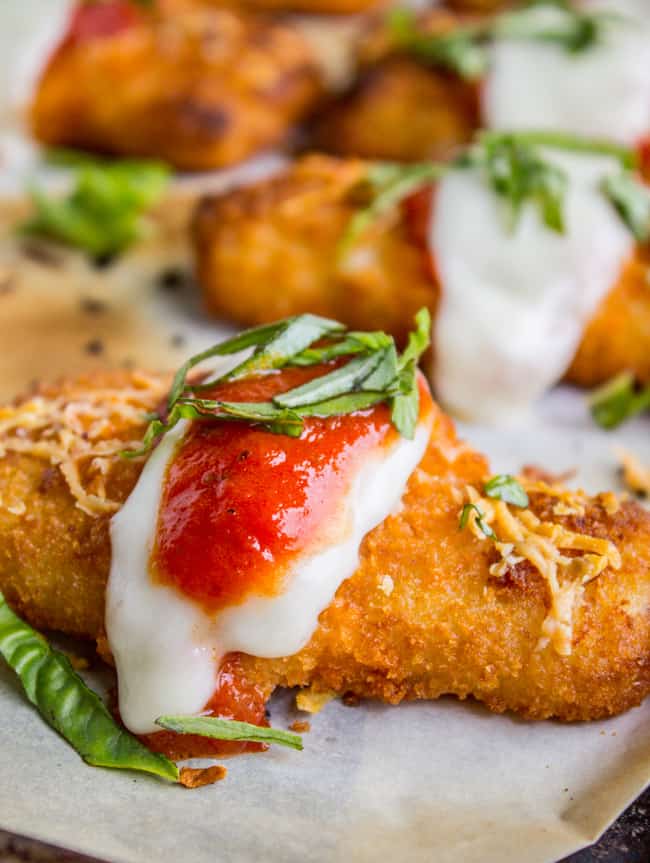 I give my parents credit for teaching us to love reading by reading themselves all the time. My kids are 6 and 4 and love to read more than any kids I know (my kids don't have any scheduled TV time, it's a special occasion thing), but I still worry about what things will look like in 10 years. I figure if they don't see me reading books, then they won't either. (Instead they see me on my computer working, which is valid, but perhaps not as balanced as I should be.)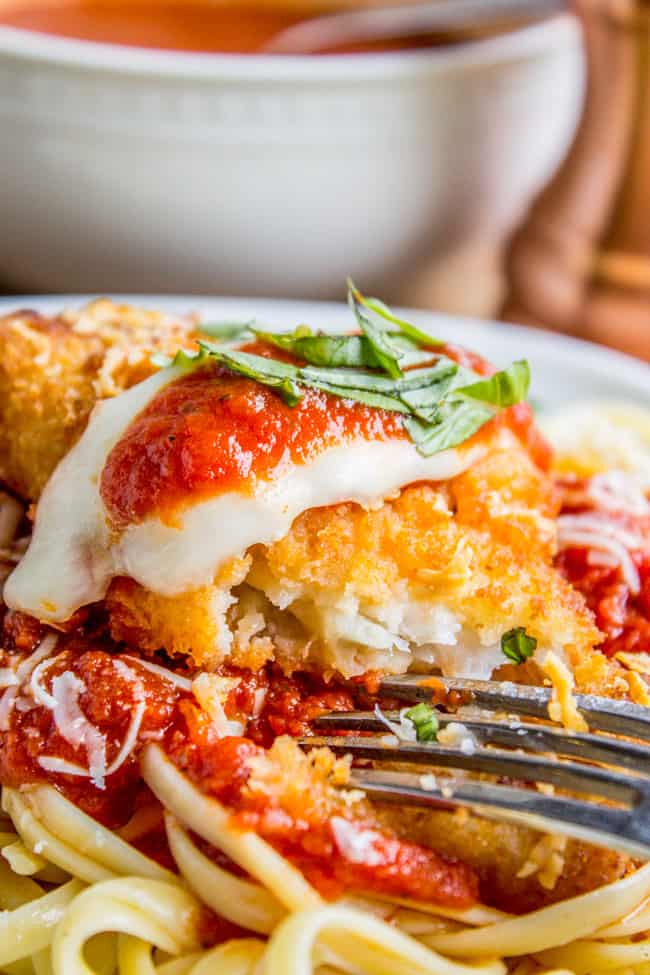 I do read my scriptures every day, which is good for my kids to see I suppose. We actually just challenged Charlotte (6) to read the Book of Mormon in the next 2 years before she turns 8. She's SO excited. It's 531 pages of tiny text, so no small feat. The day after we issued the challenge, I got this text from her kindergarten teacher: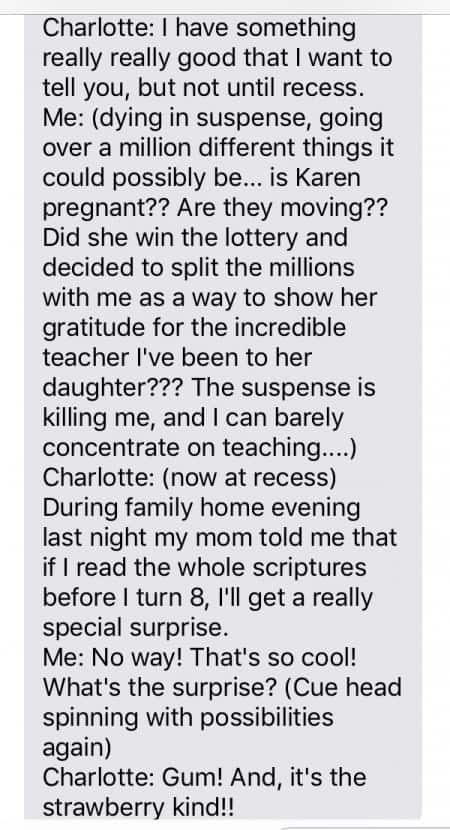 Oh sweet, sweet Charlotte. Haha! We told her that for every 30 days that she read (she has a calendar to put stickers on every day) she would earn a pack of gum. She was so excited about the gum that we kind of just forgot to tell her that there would be some sort of grand prize when she finished. (Also because we're not sure what exactly the prize will be and don't want to set expectations.) Rest assured, if she gets it done she will be getting more than a pack of gum!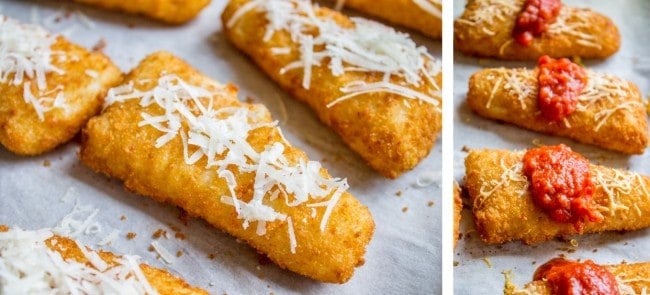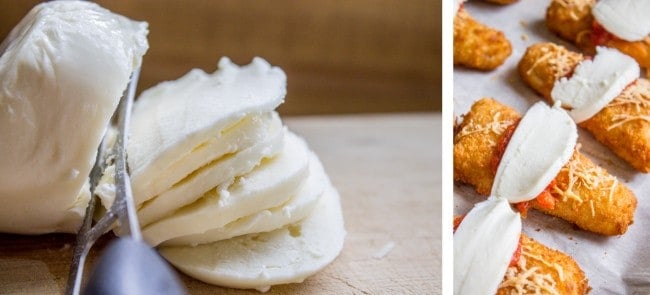 Have you guys ever made Chicken Parmesan? It is so good, especially with some delicious pasta to go with it. I'm working with Gorton's Seafood and decided I wanted to try making it with their Crunchy Breaded Real Fish Fillets. It is SO GOOD you guys! And super easy too.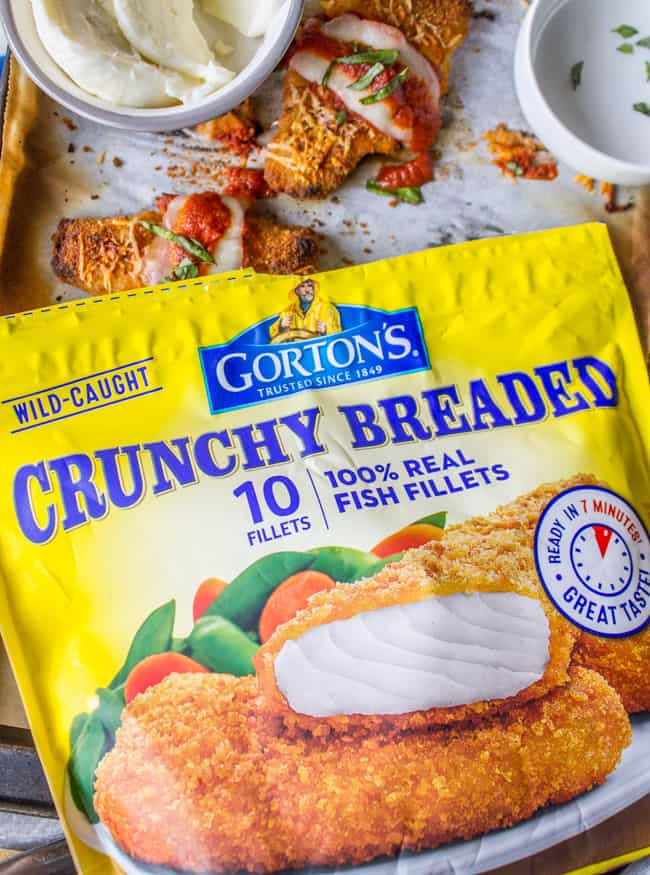 The recipe comes together in about 30 minutes, tops. It's a great way to get more fish in your diet, something I'm always trying to do! You can use either fresh or shredded mozzarella. Definitely choose a high quality marinara sauce. The fresh basil is optional, but it really does make it taste so good! Fresh herbs are the best, especially in the summer months (we just planted our herb garden! Woohoo! Bring on the basil!)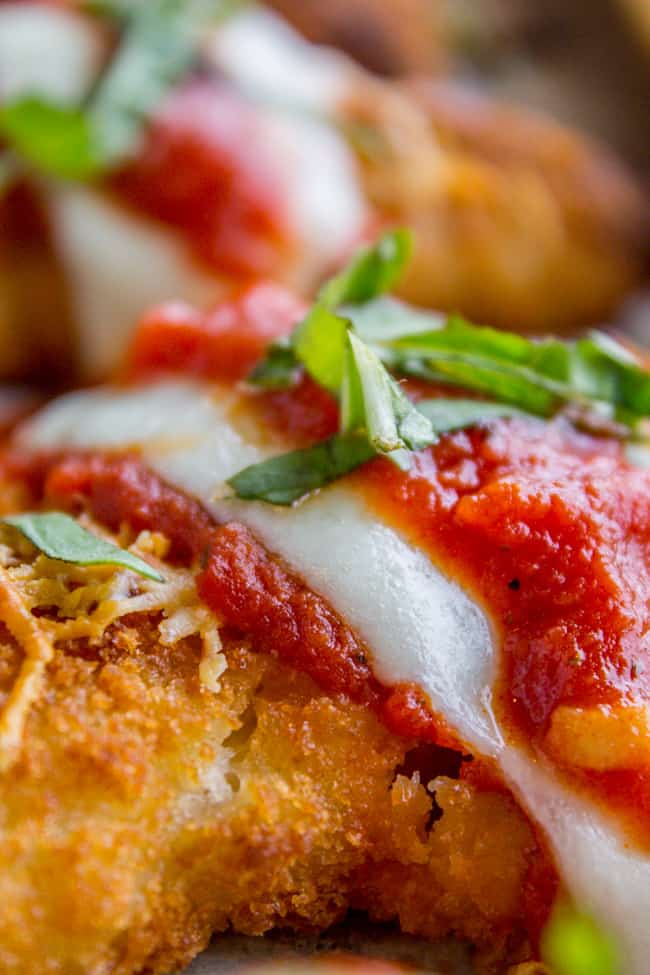 This post is sponsored by Gorton's Seafood, but all opinions are my own of course! Thanks for supporting the amazing brands that keep The Food Charlatan chugging along. You can follow Gorton's on Facebook, Pinterest, Twitter and Instagram!
Facebook | Pinterest | Instagram | Twitter
Two years ago: Overnight Blueberry French Toast Casserole
Three years ago: Homemade Brownie Oreos
Four years ago: Lemon Meringue Pie For Lemon Lovers
If you make any of my recipes, share it on Instagram using the hashtag #TheFoodCharlatan so I can see it! I love that.

Crispy Fish Parmesan (just like Chicken Parmesan)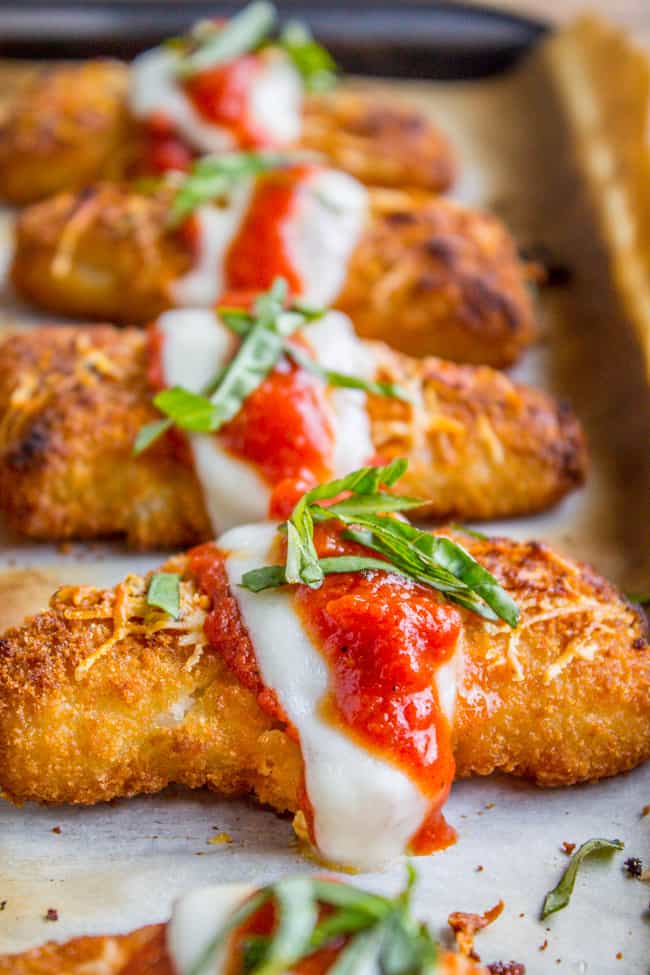 This recipe is just like classic Chicken Parmesan, but uses crispy fish fillets instead of chicken! We also skip the battering and frying steps by using frozen fish, so this comes together fast. 
Ingredients
1 (19-oz)

package

Crunchy Breaded Fish Fillets,

Gorton's Brand

12

ounces

linguine pasta

,

plus water and salt to boil, and olive oil

1/2

cup

Parmesan cheese

,

finely shredded

1

jar

marinara sauce

4-6

ounces

fresh mozzarella cheese

,

*thinly sliced

fresh basil

,

chopped (optional)
Instructions
Preheat oven to 425 degrees F.

Line up all 10 fish fillets on a baking sheet that has been sprayed with nonstick spray (line it with foil or parchment paper first for super easy cleanup.)

Bake the fish filets for 12 minutes.

Meanwhile, bring a pot of water to boil and add a half tablespoon of salt or so. (It should taste like seawater). When it boils, add the linguine. Cook according to package instructions, usually about 8-9 minutes, until al dente. Drain and drizzle with a bit of olive oil.

Take the fish out of the oven and flip each fillet. Sprinkle each fillet with about a teaspoon of shredded parmesan.

Return to the oven for 6 minutes.

Take it out of the oven. Spoon about a tablespoon of marinara sauce on each fillet, then top with a thin slice of mozzarella cheese. Return to the oven for another 4-6 minutes (last time I promise!), until cheese is melted.

Remove from the oven.

Heat the marinara sauce on the stove or in the microwave.

Divide the linguine between 4 plates. Top with warmed marinara sauce and 2-3 fillets.

Top each plate with chopped basil and serve.
Notes
*Regular shredded mozzarella would work great too!
Nutrition
Serving:
1
g
|
Calories:
439
kcal
|
Carbohydrates:
36
g
|
Protein:
45
g
|
Fat:
13
g
|
Saturated Fat:
7
g
|
Polyunsaturated Fat:
1
g
|
Monounsaturated Fat:
4
g
|
Cholesterol:
98
mg
|
Sodium:
1340
mg
|
Potassium:
1040
mg
|
Fiber:
4
g
|
Sugar:
8
g
|
Vitamin A:
1025
IU
|
Vitamin C:
12
mg
|
Calcium:
333
mg
|
Iron:
4
mg
Other fish recipes you will love:
Beer-Battered Fish Burrito Bowl with Orange Avocado Salsa << this is another recipe using Gorton's. That beer-battered fish! It's so good!!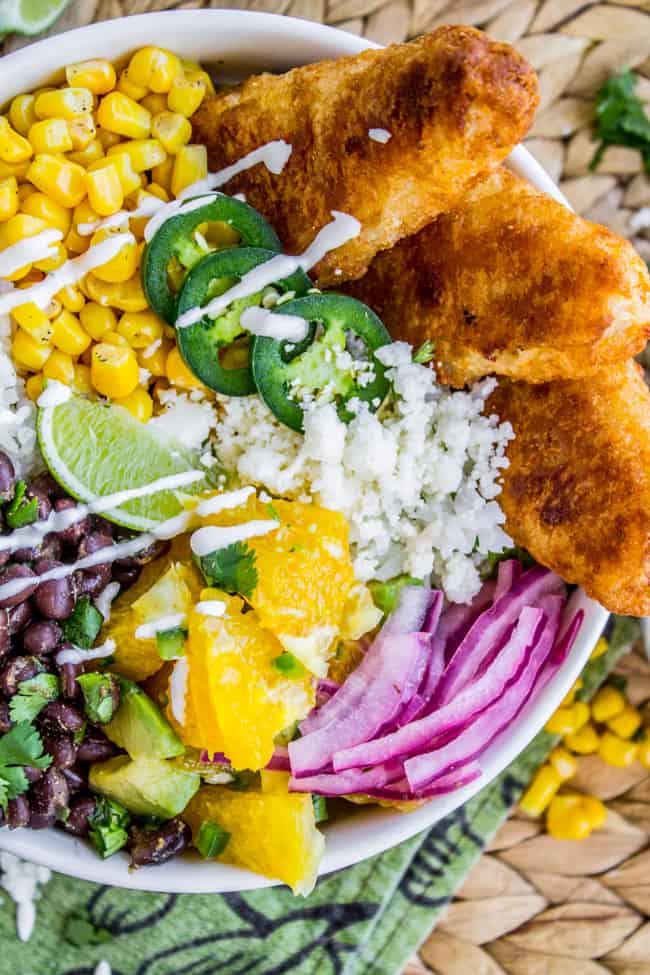 Easy Parmesan Tilapia << This recipe is making the rounds on the internet. It's done in 15 minutes!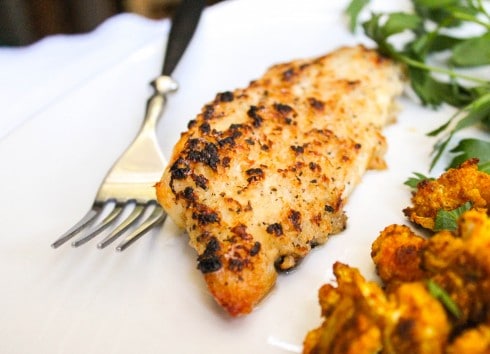 Almond-Crusted Honey Dijon Tilapia: <<that's polenta underneath! Yum.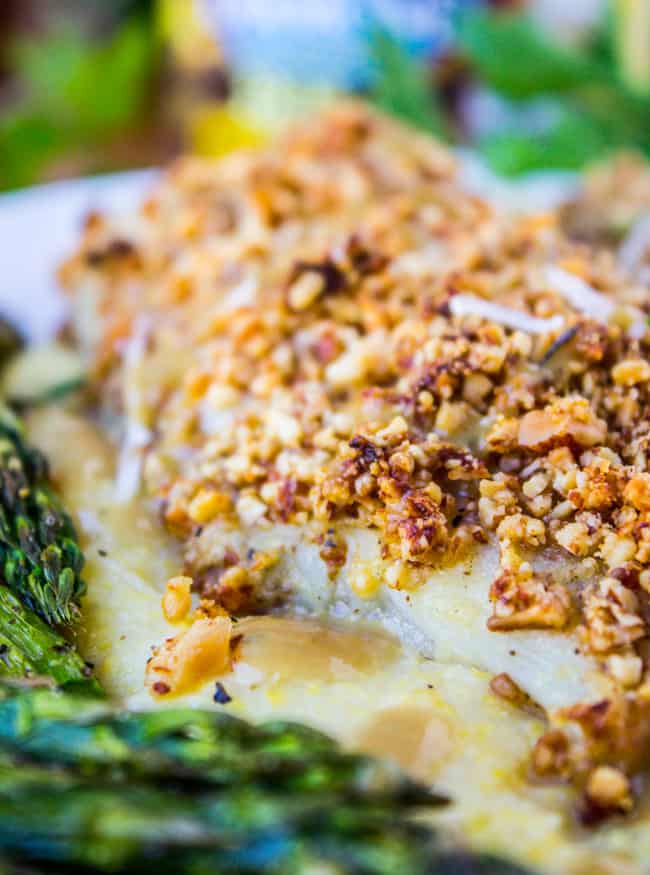 Crispy Parmesan Tilapia from Spend with Pennies
Copycat Red Lobster Tartar Sauce from Dinners, Dishes, and Dessert
Cod Caesar Salad with Homemade Dressing from Big Bear's Wife
Parmesan Crusted Fish with Lemon and Capers from Aggie's Kitchen