These are like cinnamon rolls but with an incredible honey-caramel sauce…plus sliced almonds. It is the topping of a Bee Sting Cake (Bienenstich), rolled up into a super fast rising yeast dough. Then drizzled with a honey glaze. They are amazing!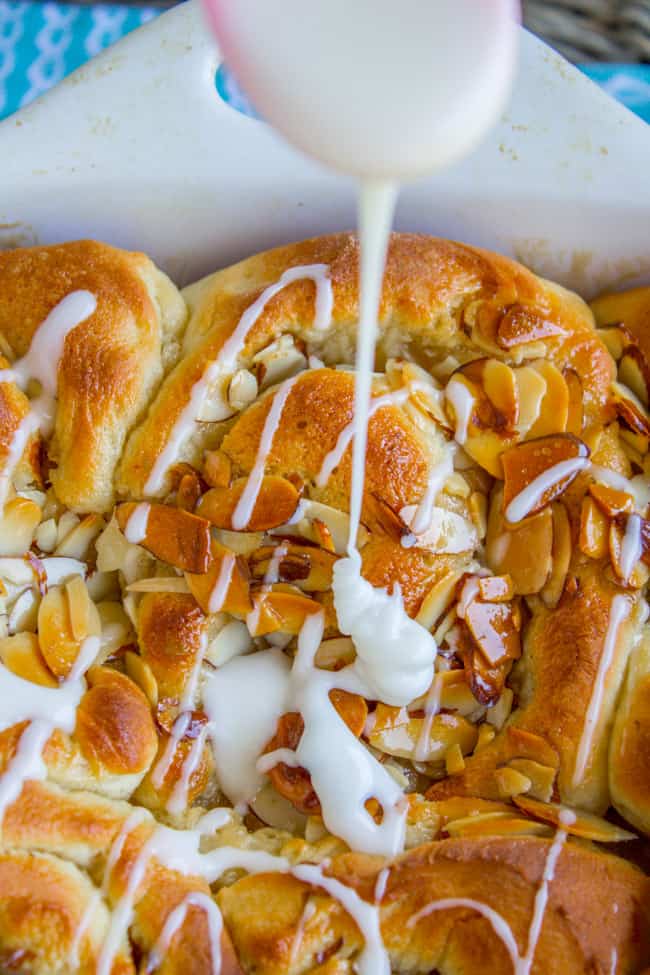 Last weekend I went clubbing! It was my first time, and it was awesome. My sister Nikki and I love to dance. We both went to all the church dances growing up, and to the BYU dances in college (we're LDS.) Nikki graduated before me, so when I was at BYU she would sneak onto campus and pretend to be a student so that she could come dance with me and my roommates. It was SO fun.
But now we aren't in school and they don't throw dances at church for adults (why not??) So we decided to go to a club, even though we don't drink and grinding is not our thing.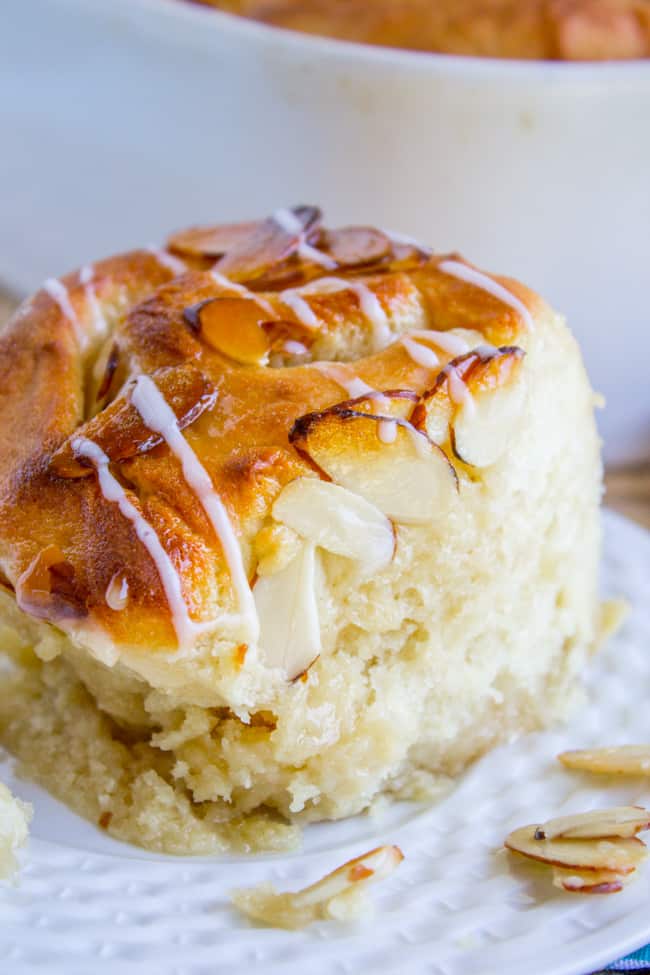 We found a club that does 80s night every Thursday and got even more excited. We teased our hair and put on pink lipstick. Except when we got there we found out there was another event going on that night and everyone else was in full costumes. Think steampunk gone wild (trench coats, fishnet, corsets, pirate gear? A guy with 18 inch long Mario shoes and a giant key the size of a sword? A woman wearing a G-string and an apron?) I'm not really sure how to describe it. There was even a guy in a full Joker costume.
Add to the mix the fact that I'm 24 weeks pregnant. I've done a lot of dancing in my time, but usually not pregnant, and it was way harder than I thought it would be. I've never been drunk before, but it must feel a lot like this, only way more fun. I was lightheaded and dizzy, felt like I was on the edge of passing out, couldn't walk in a straight line, had blurry vision, and I had to pee every half hour or so. I mean doesn't that sound like a drunk person?? If I didn't love dancing so much it would have been miserable.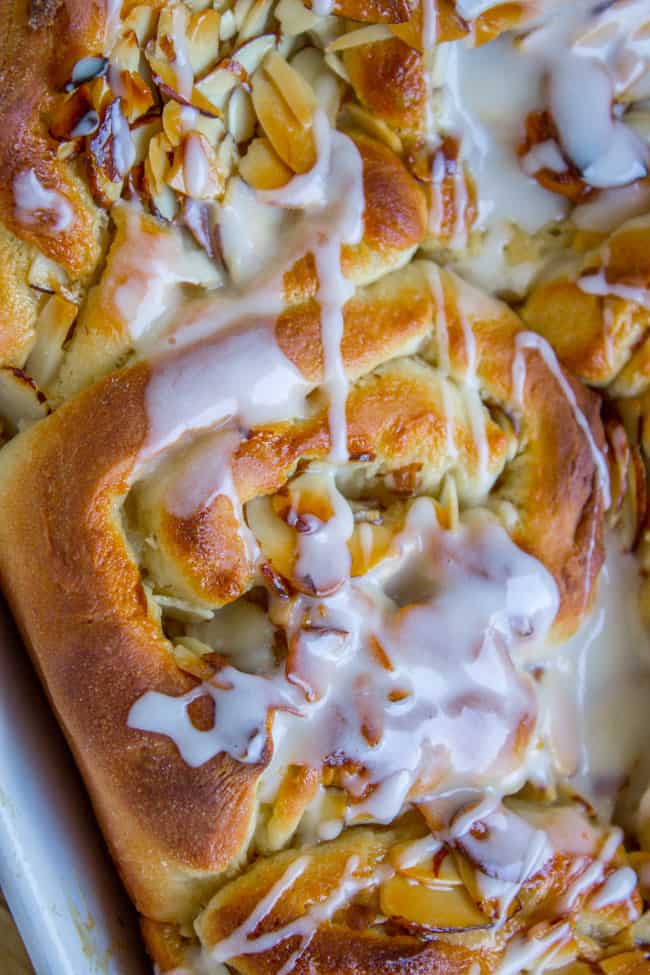 But dancing is never miserable when Nikki is around. She is awesome. We played a get-to-know-you game with the kids the other day and one of the questions was, "What makes you feel most confident?" And Nikki said she feels most confident dancing. THAT'S why she's the best person ever to go clubbing with.
At the end of the night we were getting water at the bar. This guy walks up to us, points at my belly and says, "Is that what I think it is? I know you're not supposed to ask that but…" He told me that he's seen a lot of things at this club but never a pregnant lady. I'm really glad to know that I beat the G-string-and-apron-lady in the originality category.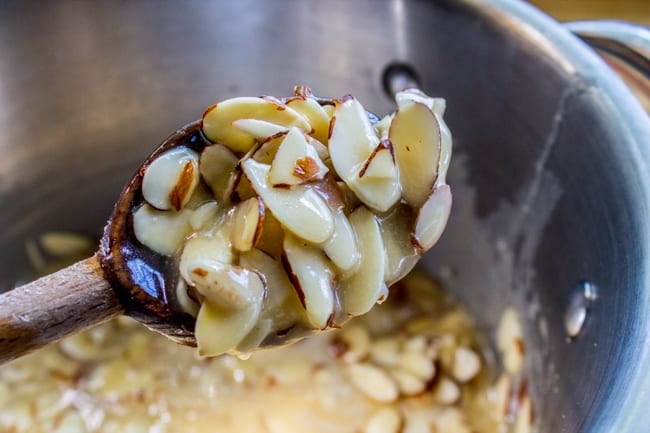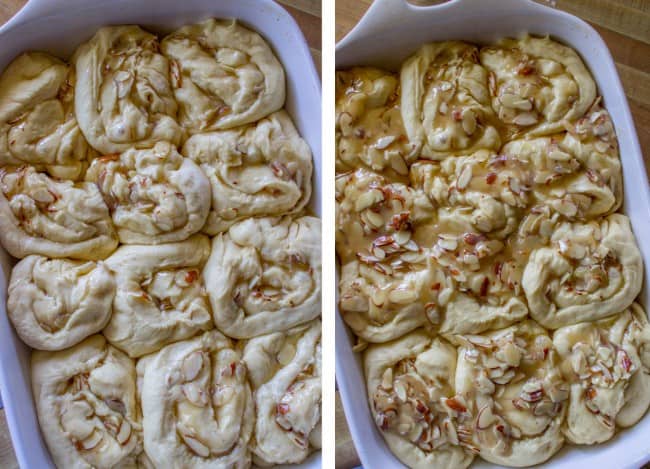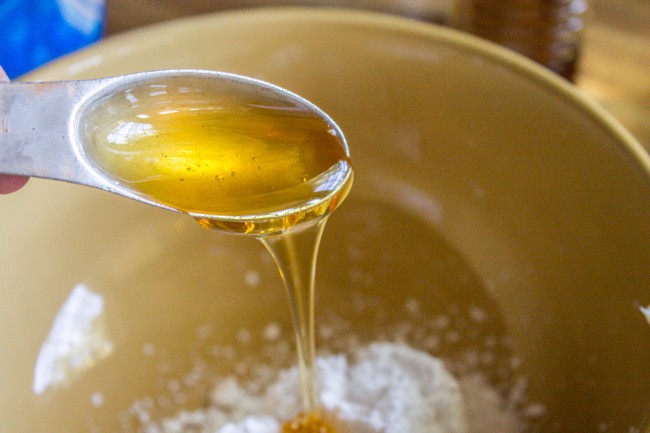 My best friend Sarah and I made these rolls when she was staying at my house a couple weeks ago. Actually, first Sarah made a Bee Sting Cake (a yeast cake filled with vanilla custard and topped with the same honey-almond-amazingness found in these rolls pictured.)
It was quite delicious, but we decided it would be even better if we turned it into cinnamon rolls. (I have to note here that the entire weekend that we were talking about this cake Eric thought we were saying "Beasting Cake." Why he did not investigate this supposed title further I do not know.)
Sarah says it's as if Honey Bunches of Oats (or Honey Nut Cheerios) grew up and turned into the softest, sweetest cinnamon roll you've ever had. I totally agree. It is all the best things about honey cereals, but with yeasty sweet bread and a glaze.  Whenever you choose to try these, make sure you have a jug of milk handy, otherwise you will drown in sweet honey almond glaze. Not the worst way to go, if you ask me.
Facebook | Pinterest | Instagram | Twitter

One Hour Honey Almond Crunch Rolls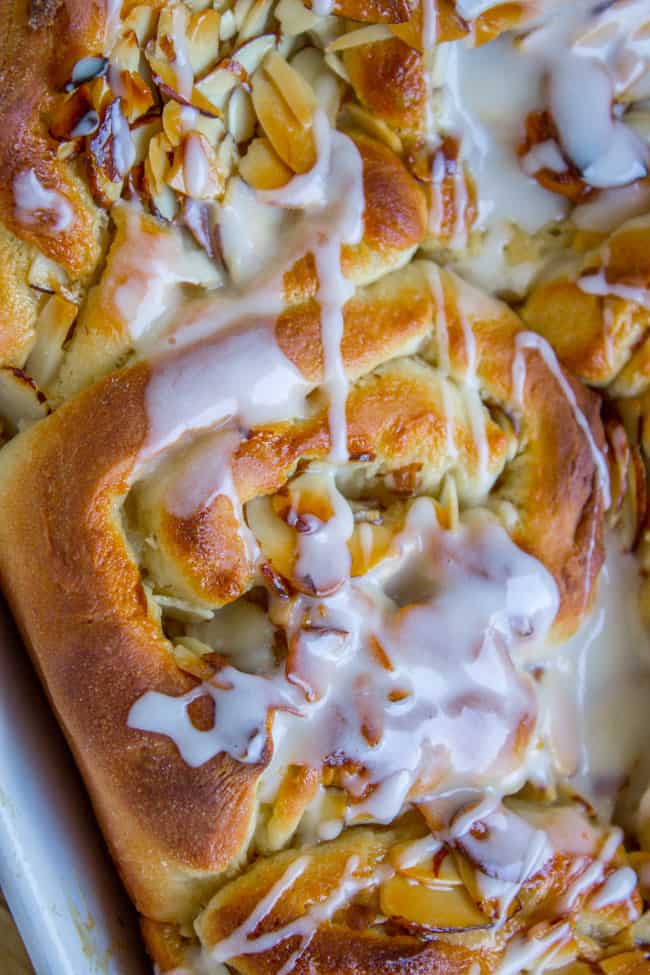 These are like cinnamon rolls but with an incredible honey-caramel sauce...plus sliced almonds. Then drizzled with a honey glaze. They are SO good.
Ingredients
For the dough:
1/3

cup

sugar

3

tablespoons

active dry yeast

1/2

cup

oil

1 & 1/4

cup

warm water

2

beaten eggs

5 & 1/4

cups

flour

,

sifted

1 & 1/2

teaspoons

salt

1/4

cup

butter

,

softened
For the honey almond topping:
12

tablespoons

butter

,

(3/4 cup or 1 and 1/2 sticks)

2/3

cup

granulated sugar

6

tablespoons

honey

1/4

cup

heavy cream

1/2

teaspoon

kosher salt

1 (6-oz)

package

sliced almonds

,

(about 1 and 2/3 cup)
For the glaze:
1

tablespoon

honey

2

tablespoons

milk

1

cup

powdered sugar

1 & 1/2

teaspoons

butter

,

softened
Instructions
For the dough: In a large bowl or stand mixer, combine 1/3 cup sugar, yeast, and oil with warm water until dissolved. Cover and let stand in warm place for 15 minutes. (I turned my oven on to warm (170 degrees F), turned it off, then put the bowl inside and set the timer.) Sift your flour while you wait.

After the 15 minutes, remove the bowl from the oven and preheat the oven to 425 degrees F.

Beat eggs into yeast mixture. Add salt to sifted flour, then gradually add to yeast mixture to make a very soft dough. Resist the urge to add more flour.

Knead dough for 5 minutes on lightly floured surface, or switch to the dough hook on your mixer and let a machine do the work.

On a well floured surface, roll dough into rectangular shape, about 1/4 inch thick. Mine was about 14x17 inches.

Spread dough with about 1/4 cup soft butter.

Meanwhile, make the almond topping. In a medium pot over medium heat, combine 12 tablespoons butter, 2/3 cup sugar, 6 tablespoons honey, cream, and 1/2 teaspoon kosher salt. Bring to a simmer and then set a timer for about 3 minutes. If the mixture has turned a shade darker, then it is done, otherwise cook up to 5 minutes. It should eventually turn from yellow to light beige. Stir in the the sliced almonds and remove from heat.

Spread about half this mixture on the rectangle of dough, on top of the butter. Roll it up the long way.

Use a super sharp serrated knife to slice into 12 equal rolls. The dough rises so fast, you need to hurry! You can see in the photos that my rolls are a little Jabba the Hut looking. Just do your best.

Spread the remaining almond mixture on top of the shaped rolls.

If your dough isn't looking super puffy, let the rolls rest for 10 minutes. If they are already looking massive, then throw them in the oven at 425. This will depend on how speedy you are. I was slow (taking photos and all) so I put them straight in. You can see how puffy they were in the photos.

Bake for 14-17 minutes or until they are very brown on top. The almonds should be just on the edge of burning (make sure you check it a lot!) See photos. This recipe is easy to under bake, so don't burn your rolls, but don't take them out too early either.

Make the glaze: Combine all ingredients with a whisk. If you're butter isn't soft enough just stick it in the microwave for a few seconds.

Drizzle the glaze over the rolls and serve hot! With a great deal of milk.
Notes
These rolls are best served the day they are made when the almonds are crunchiest. But it's not like if you offered it to me on day 2 I would turn it down. I mean come on. HONEY GLAZE.
Source: Cinnamon roll recipe is from my mother-in-law Kris. The almond topping is adapted from Smitten Kitchen. Genius idea for combining the two was from my BFF Sarah.
Nutrition
Serving:
1
g
|
Calories:
675
kcal
|
Carbohydrates:
82
g
|
Protein:
10
g
|
Fat:
35
g
|
Saturated Fat:
13
g
|
Polyunsaturated Fat:
5
g
|
Monounsaturated Fat:
15
g
|
Trans Fat:
1
g
|
Cholesterol:
76
mg
|
Sodium:
543
mg
|
Potassium:
197
mg
|
Fiber:
3
g
|
Sugar:
37
g
|
Vitamin A:
600
IU
|
Vitamin C:
1
mg
|
Calcium:
63
mg
|
Iron:
3
mg
Source: Cinnamon roll recipe is from my mother-in-law Kris. The almond topping is adapted from Smitten Kitchen. Genius idea for combining the two was from my BFF Sarah.
More cinnamon rolls! Never enough!
One Hour Cinnamon Rolls << one hour guys! This is the base roll recipe I used for today's recipe.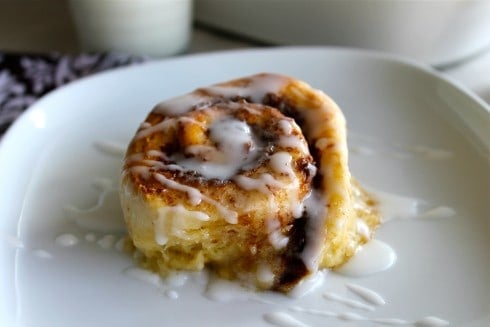 Raspberry Sweet Rolls with Coconut Cream Cheese Frosting << these are SO GOOD!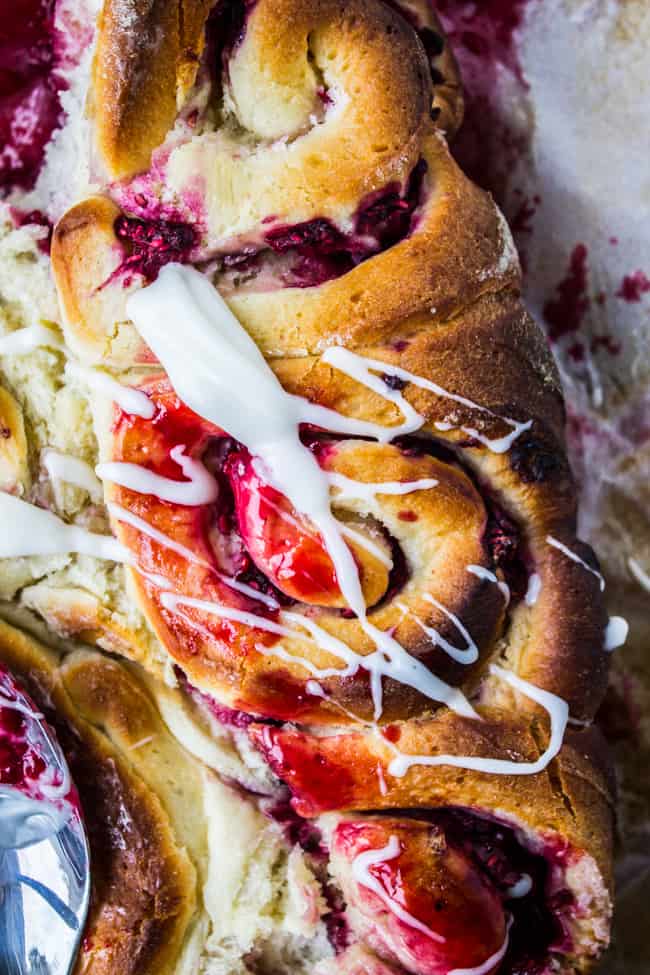 The Fastest (No Yeast) Cinnamon Rolls Ever << this recipe uses baking powder and soda in lieu of yeast, so they are more biscuit-like. I love it!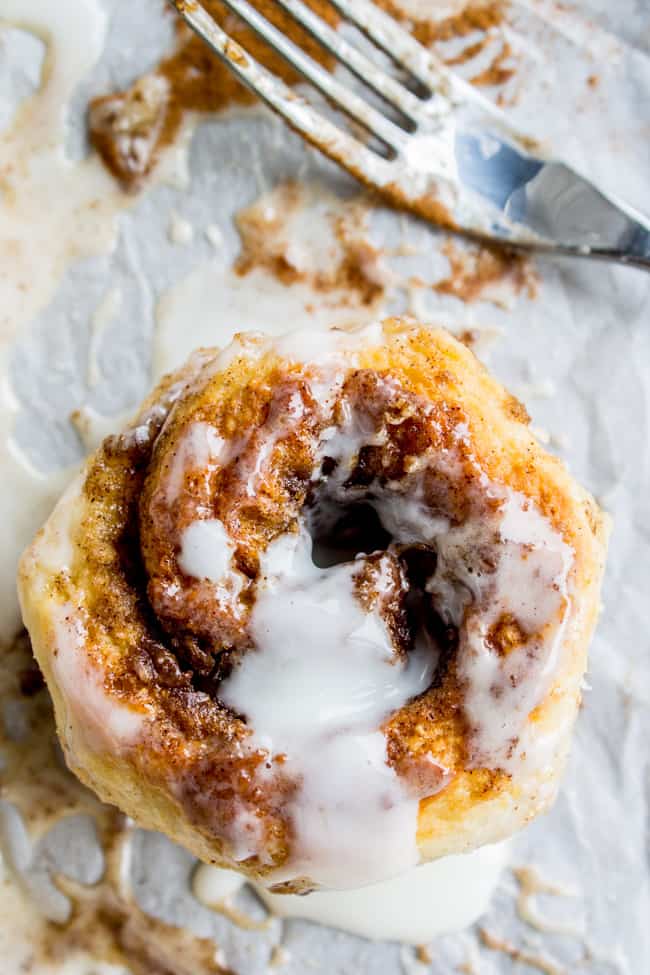 Other breakfast roll recipes from friends!
Almond Sweet Rolls from Crazy for Crust
Icelandic Almond Rolls from Little House by the Dunes
Blackberry Almond Rolls from Tutti Dolci