I am obsessed with these Raspberry Crumble Bars! What's not to love about a thick and buttery almond shortbread crust, topped with sweet raspberry jam and golden streusel crumb topping? The sliced almonds add the perfect crunch! This recipe is super easy.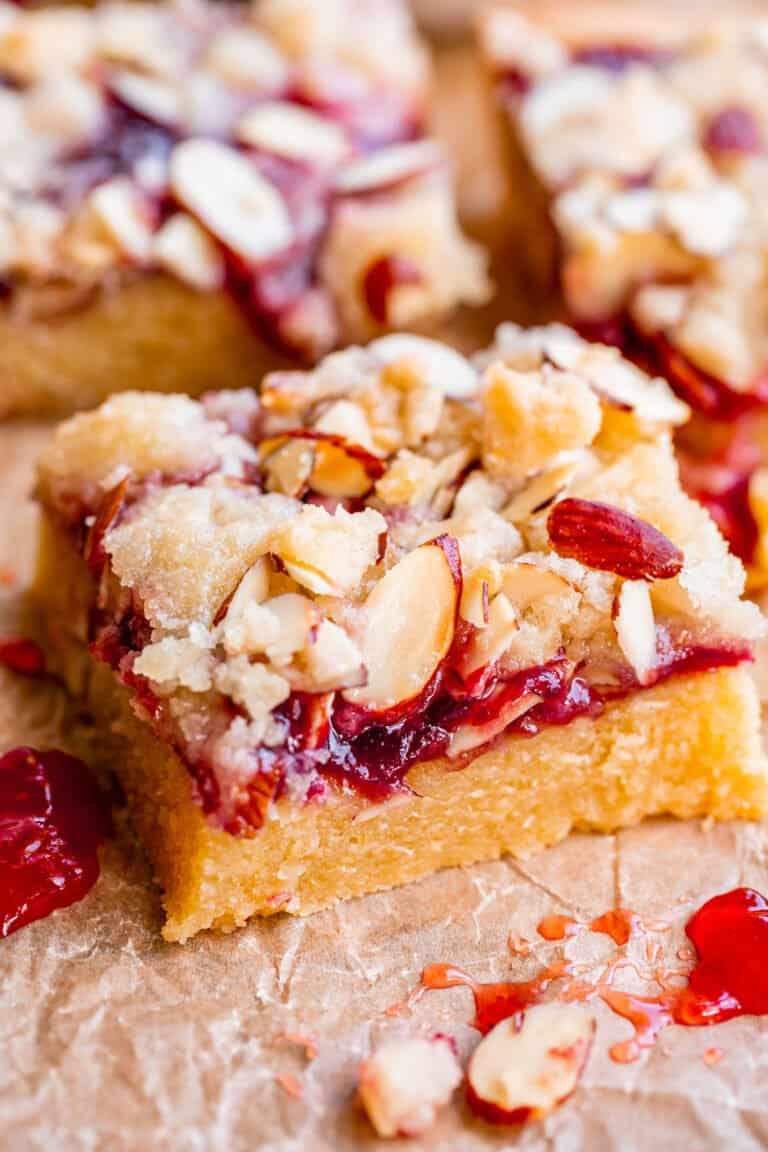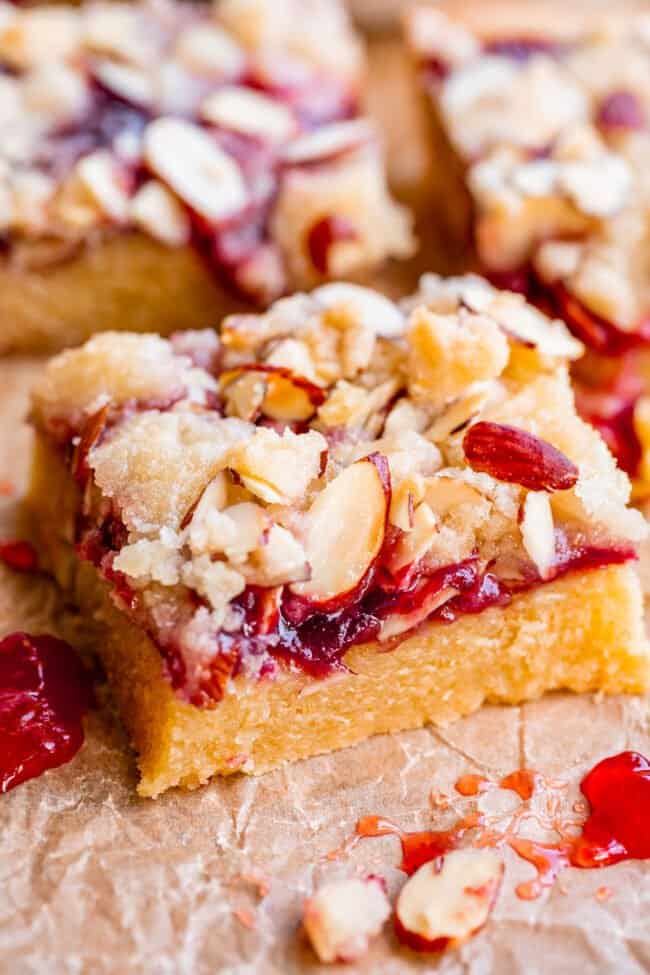 We have a growth forming in our hallway. No matter what I do to get rid of it, it keeps coming back. I swear, every time I walk by, it multiplies.
Laundry. Laundry is this spreading disease I speak of. (Watch out. I hear it's catching.)
The kids have no clothes in their drawers, so every day in the rush before school they tear through the pile in the hallway, leaving trails of underwear and endless socks.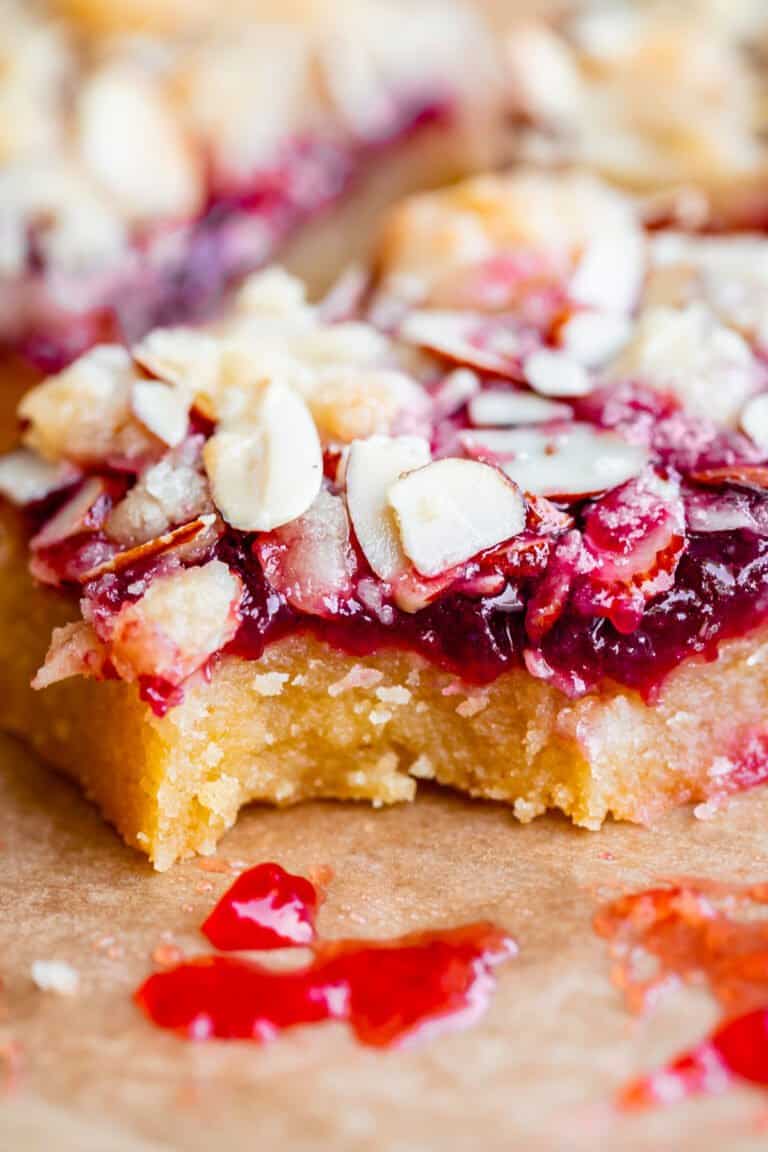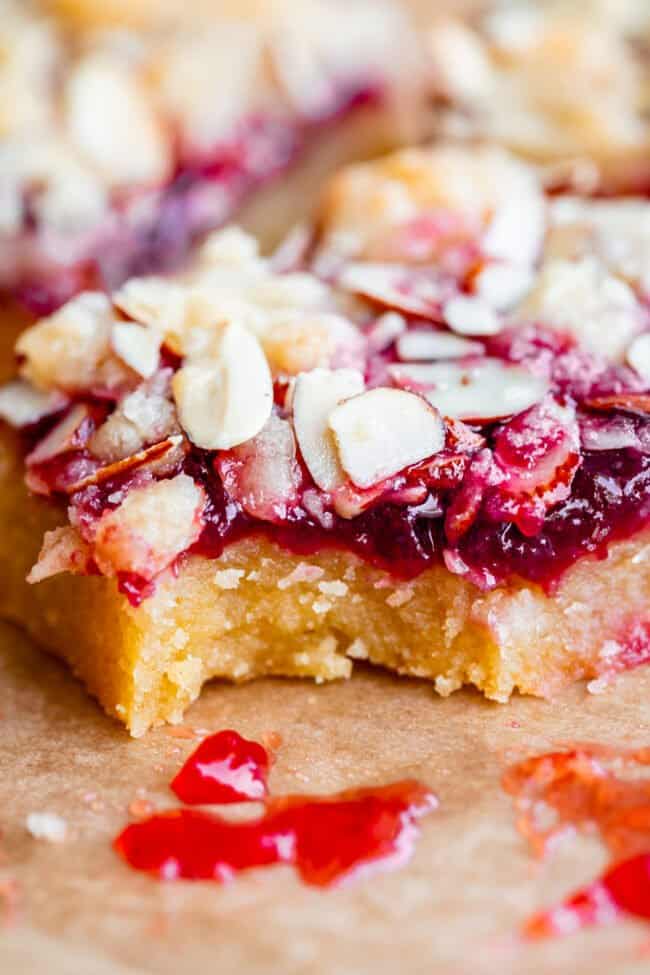 Is it the hallway for you? Or maybe the top of your bed, with the idea that you will fold it all before climbing in at the end of the night? (I used to be a bed-laundry-piler. Until I realized I am WAY too comfortable shoving perfectly clean laundry onto a questionably vacuumed floor.)
Or maybe you have a whole space for your laundry. I hear these things called "laundry rooms" exist. With nice counters for folding, and drawers to put things in. For the rest of us down here on earth, we have to put our laundry in a basket on the floor somewhere, making essentially ANY room of our house a laundry room. Lucky us!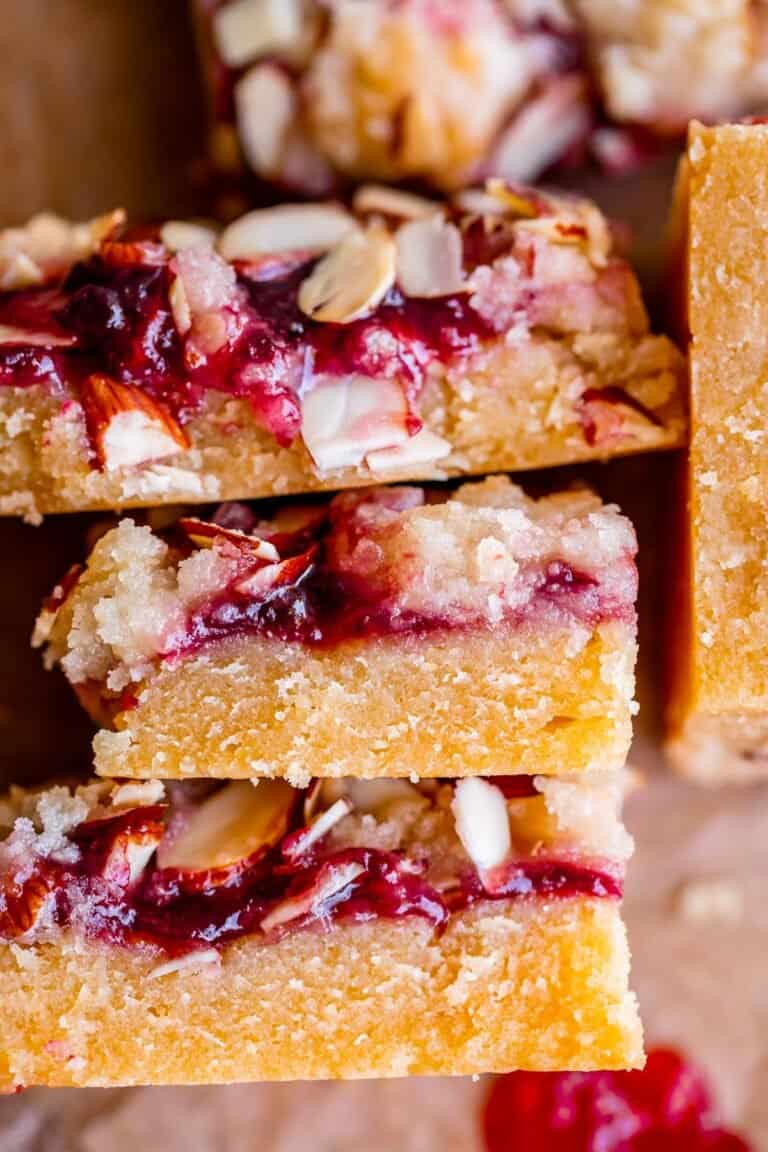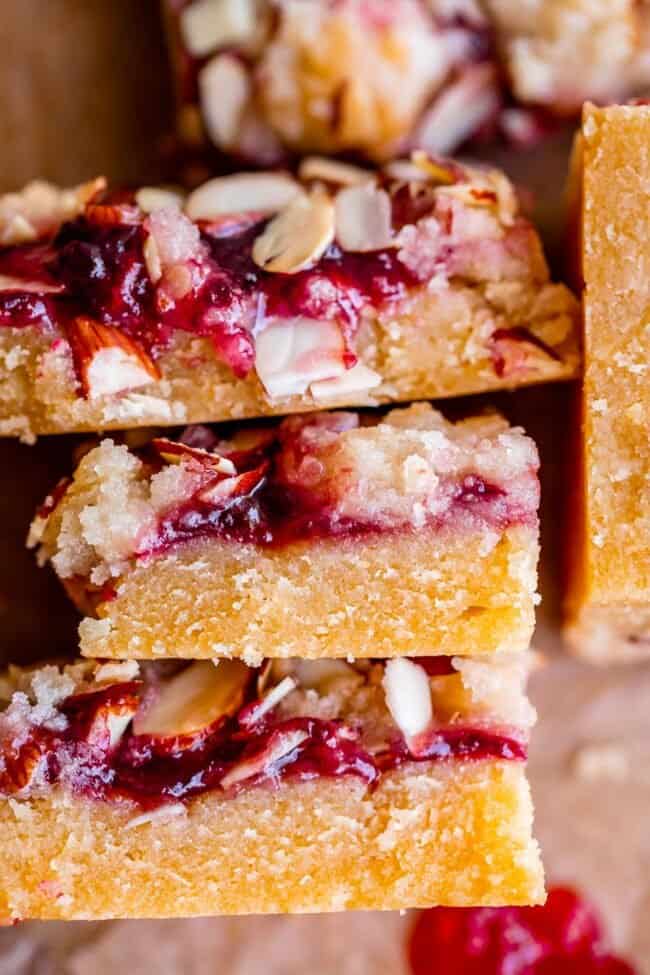 My mother-in-law is one of those kinds of people who folds her laundry straight out of the dryer. "It makes me feel so good, like I've really accomplished something!" We're checking her into the mental facility soon. Laundry is MEANT to sit around and get wrinkly for a few days before you take care of it, right? Who's with me?
Whenever the pile starts looking unmanageable, I do what any logical person would do: whip up a batch of these Raspberry Crumble Bars and relish in denial. ↓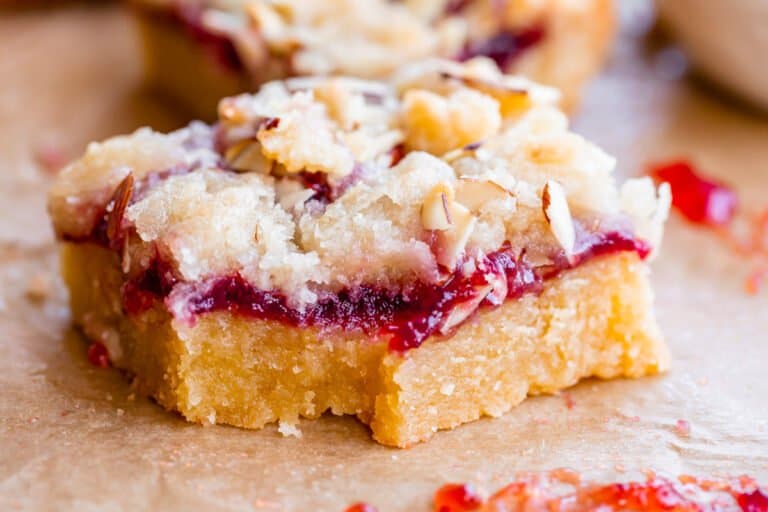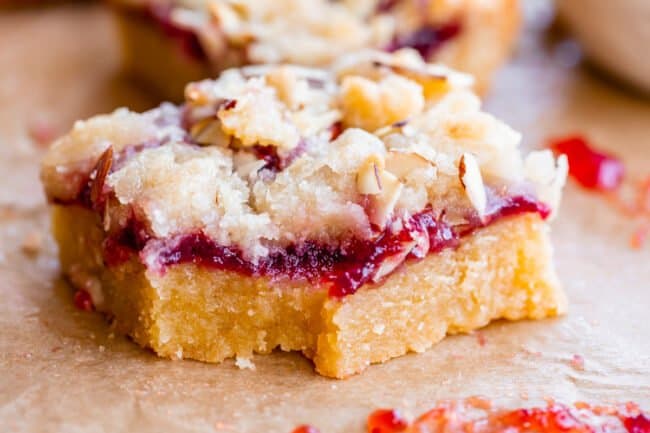 Ohhhh yeah. I love that sweet taste of denial.
Raspberry Crumble Bars
Have you guys tried this classic dessert?? They are the easiest way to get a treat on the table, and especially perfect if you are a shortbread fanatic like I am! Have you made these Raspberry Almond Thumbprint Cookies at Christmas time? It's basically these cookies in bar-form.
Hand on my heart, if I had to pick ONE favorite Christmas cookie, it would be a tie between Raspberry Thumbprints and these Ginger Molasses Sandwich Cookies. Dang, and maybe these Butter Pecans. My point is, the Raspberry Thumbprints are UP THERE, okay? And these bars taste just like them, but are ten times easier.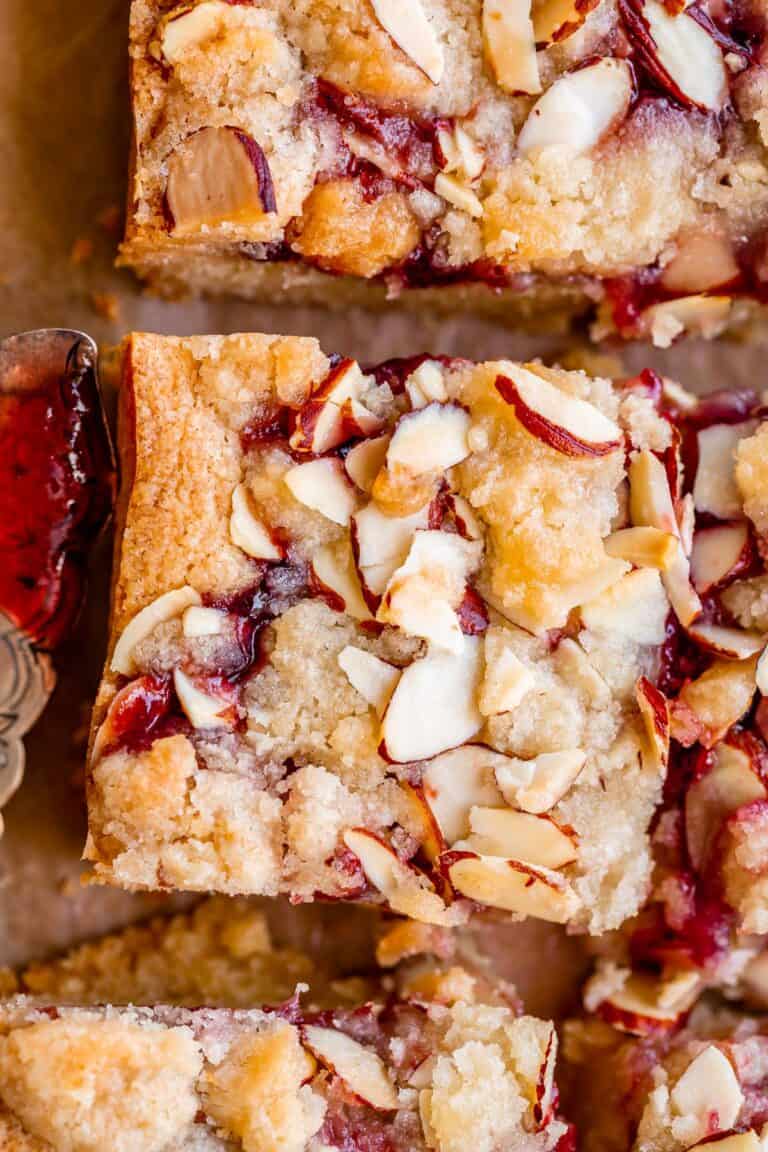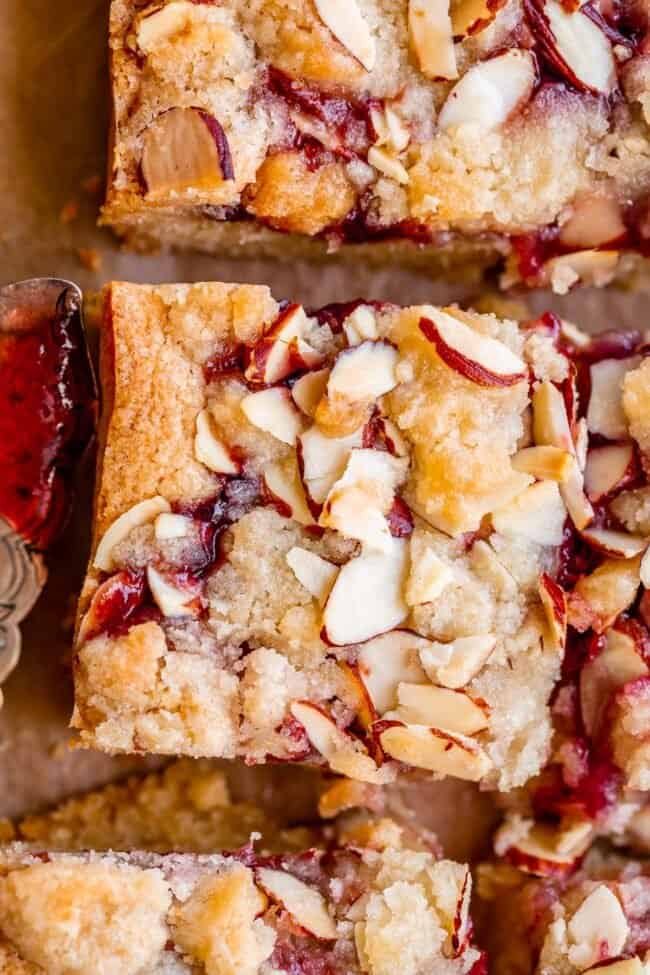 Here's how to make them, you can't mess it up
We are taking a buttery and tender shortbread crust, topping it with raspberry jam (or ANY jam you fancy), then sprinkling it with almond streusel. THE BEST guys.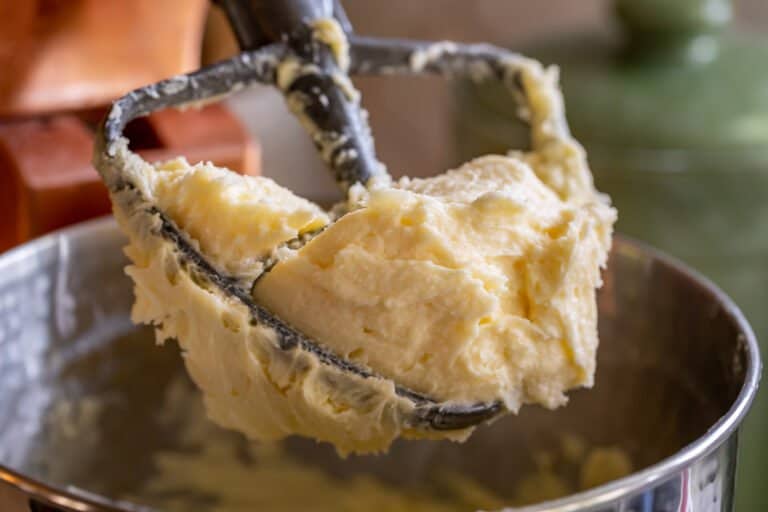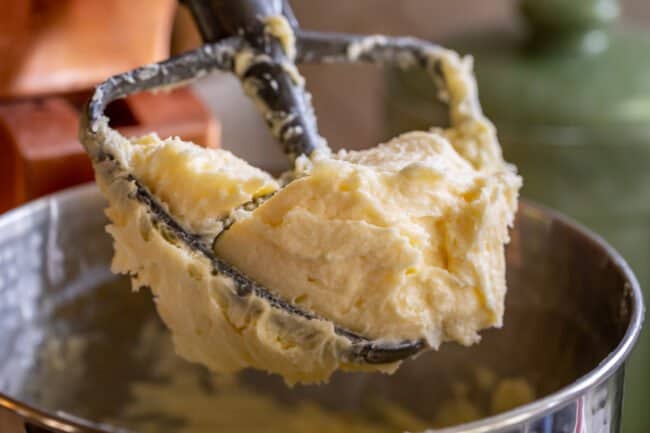 First beat together your butter and sugar until they are airy and fluffy. Don't skimp on this step! The process of whipping air into the fat and sugar helps lift the bars when they bake in the oven. If you don't beat for very long, the texture of your shortbread won't be flaky and tender.
Add in an egg and some almond extract. Can you use vanilla? Sure, if you like to eat raspberry bars that haven't reached their full potential. I'm just bein real with you. Raspberry and almonds were MADE for each other.
Add in the dry ingredients:
Flour, all purpose is best
Baking powder, just a smidge, to give our crust a bit of a lift
salt, Diamond Crystal kosher salt is best. (for all baking projects ever. forever and ever amen.)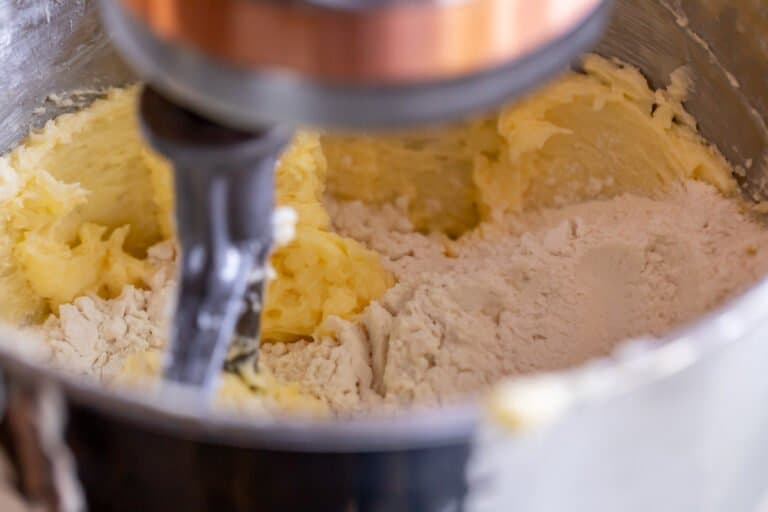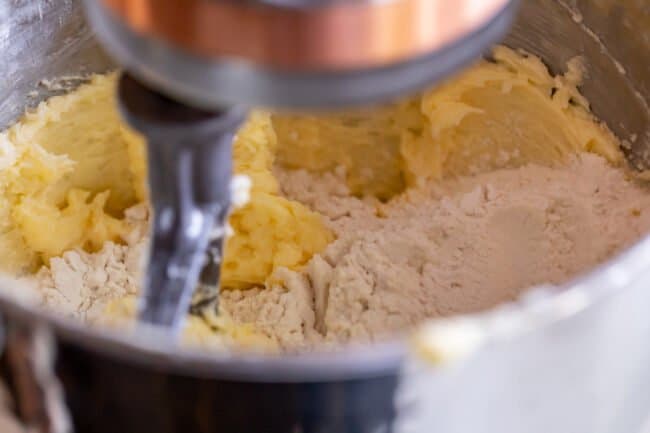 Mix in the dry ingredients but don't go crazy. We don't want to make our bars tough instead of tender. (Over beating moistened flour starts to create long strands of gluten, which is great for a sturdy bread…terrible for a delicate crumbly dessert crust.)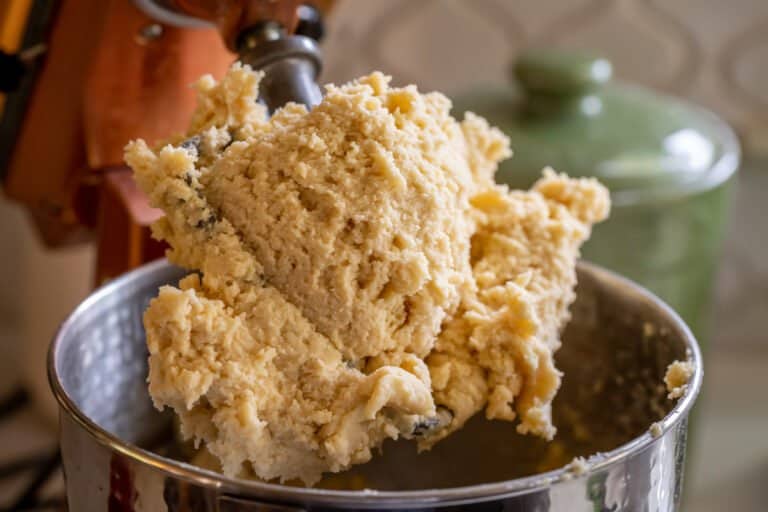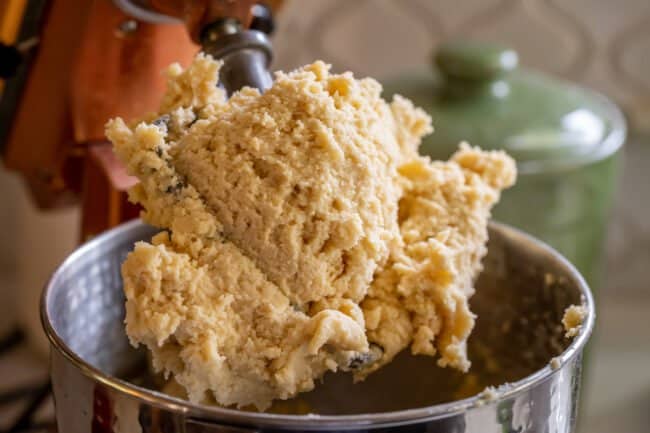 Stop to scrape the sides of the bowl to get all the flour mixed in, and stop right away once all the white streaks are gone.
Use your hands to spread the dough into a lined 9×13 inch pan. Moisten your hands with a smidge of water (or spray your hands with nonstick spray) to press the dough into the pan.


At this point, chill the dough about 20 minutes. I know, I know, it's hard to wait, but cold cold shortbread going into a hot hot oven makes for the best, flaky texture. Bake the dough in the pan for about 15-20 minutes.
Do my pictures show this step? No. I was trying to cheat and bake it all at once. I've made shortbread bars so many times, and I'm always trying to find ways to cut corners. But alas! It really is better if you just take the time to chill and then pre-bake the crust.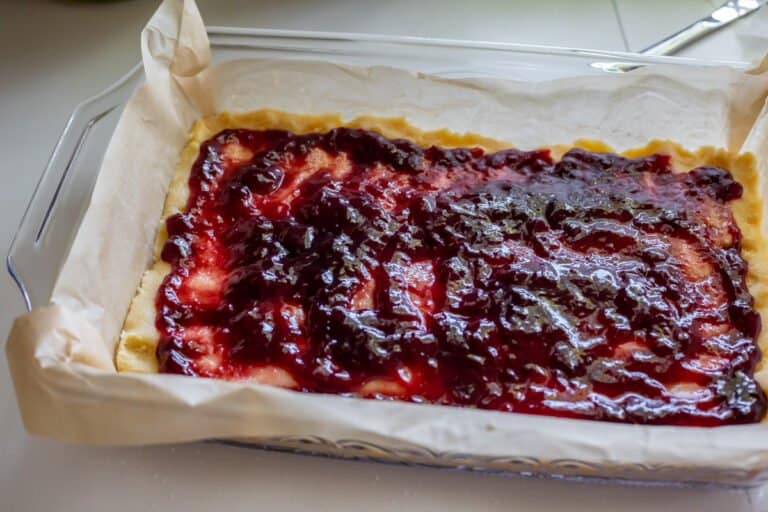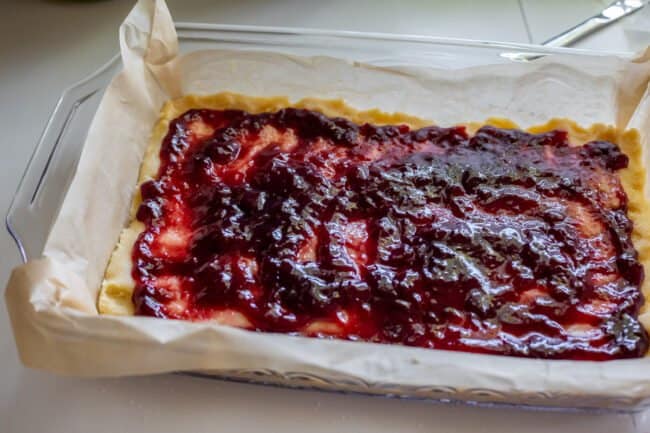 After baking the crust (make sure it's turning light golden brown on the edges) spread the top with raspberry jam.
Can I use a different jam?
Of course! Make these into strawberry bars. Blueberry bars. Or Apricot preserve bars! Ooh! I'm trying that next. If you have freezer jam, that lends even more flavor, but any kind of jarred jam off the shelf is going to taste good too.


Once you've added your jam, top with an almond streusel. This part is stupid easy. Melt some butter in a bowl and stir in equal parts flour and sugar. Stick it in the fridge for a minute to firm up the butter, then toss in the sliced almonds. I could eat this whole thing with a spoon.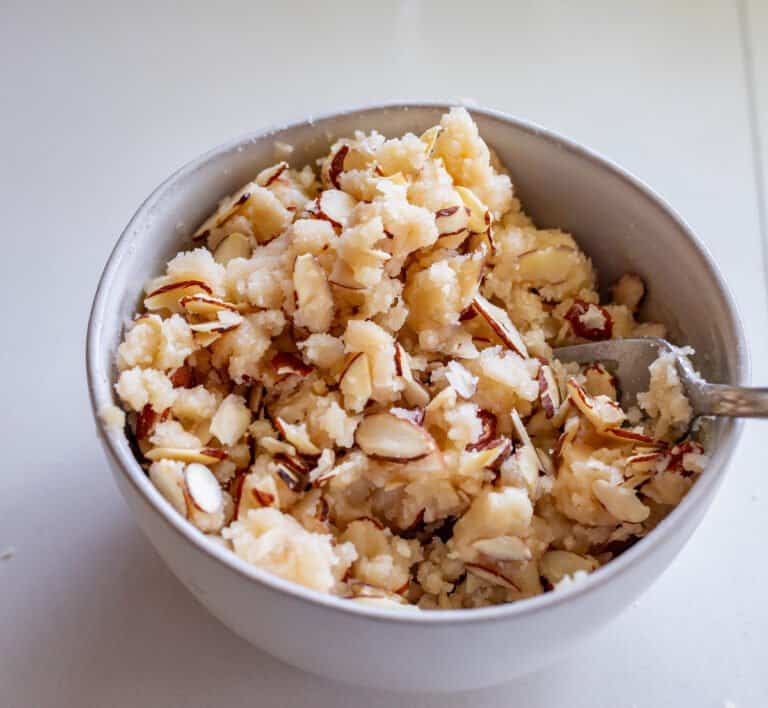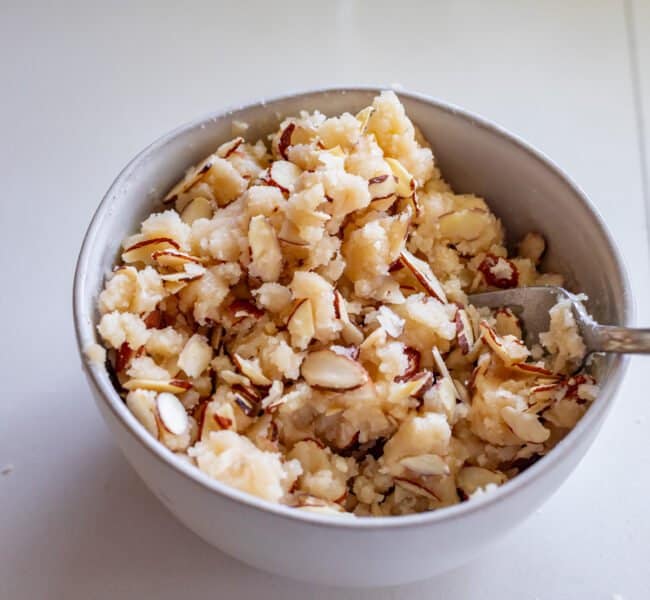 You can leave out the almonds if almonds are not your jam. But don't leave out the jam, even if it's not your jam. And if it isn't your jam, why are you making this recipe?
Anyway. Drop the almond streusel in chunks over the top of the jam. Use your fingers to press the mixture into larger crumbles before sprinkling, if your mixture seems very sandy.
And she's ready for the oven! Look at that streusel topping!
Bake for another 25-30 minutes, until the top is turning light golden brown.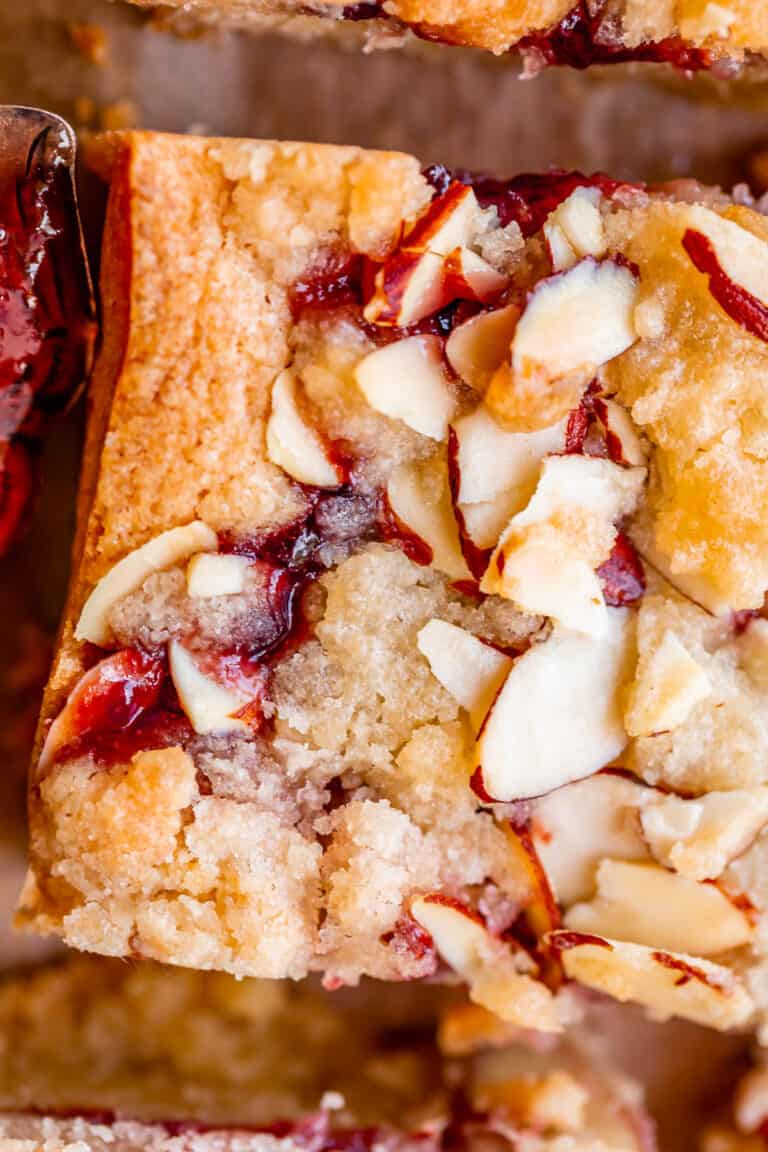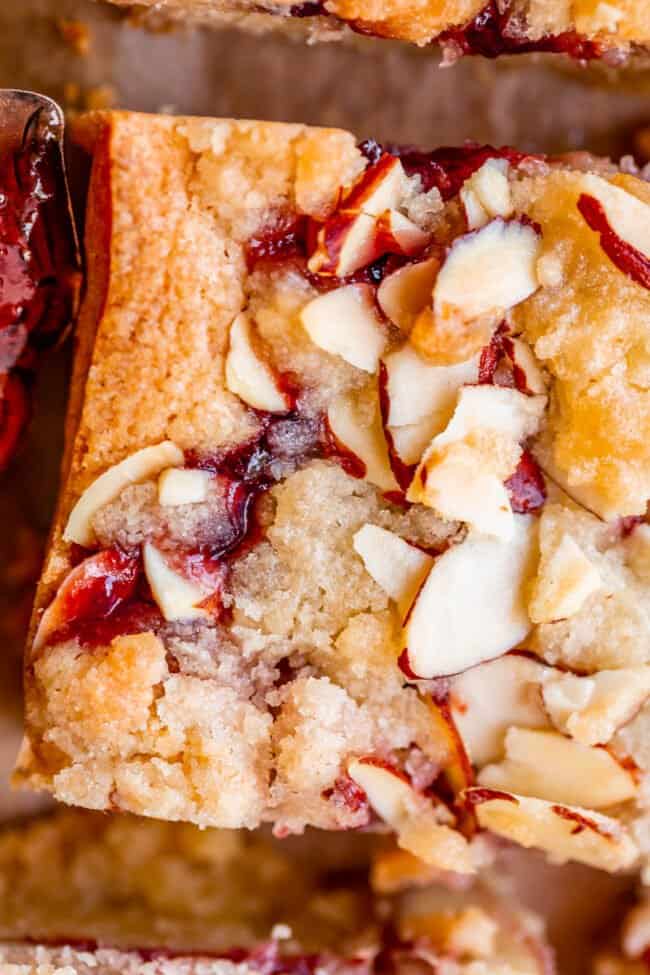 Tips to make the best shortbread bars!
This recipe is seriously no fail if you keep these things in mind:
Beat your butter and sugar together really well to get the right texture
Chill and bake the crust first before adding jam
Use LOTS of jam to make these bars super flavorful!
Storing and freezing
These bars store really well. They actually keep covered on the counter for days and days, if you have the self control! Or you can freeze them no problem, I like to save them in a ziplock. Let thaw sealed on the counter.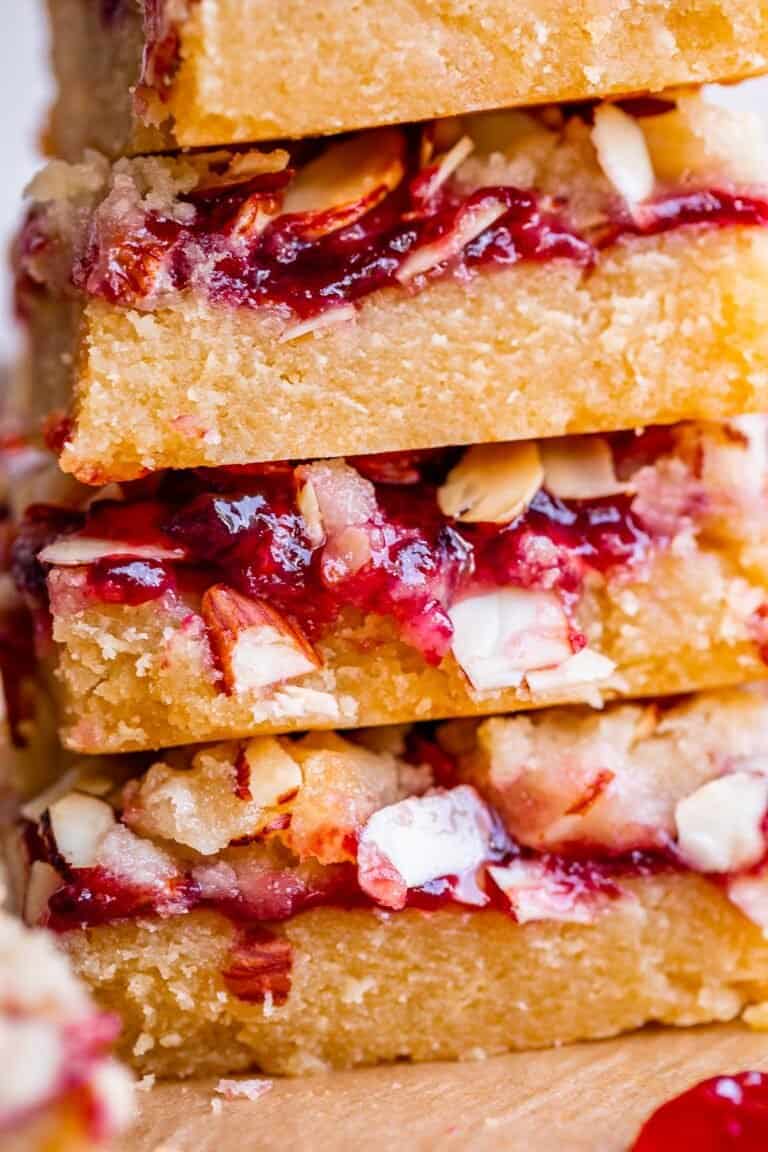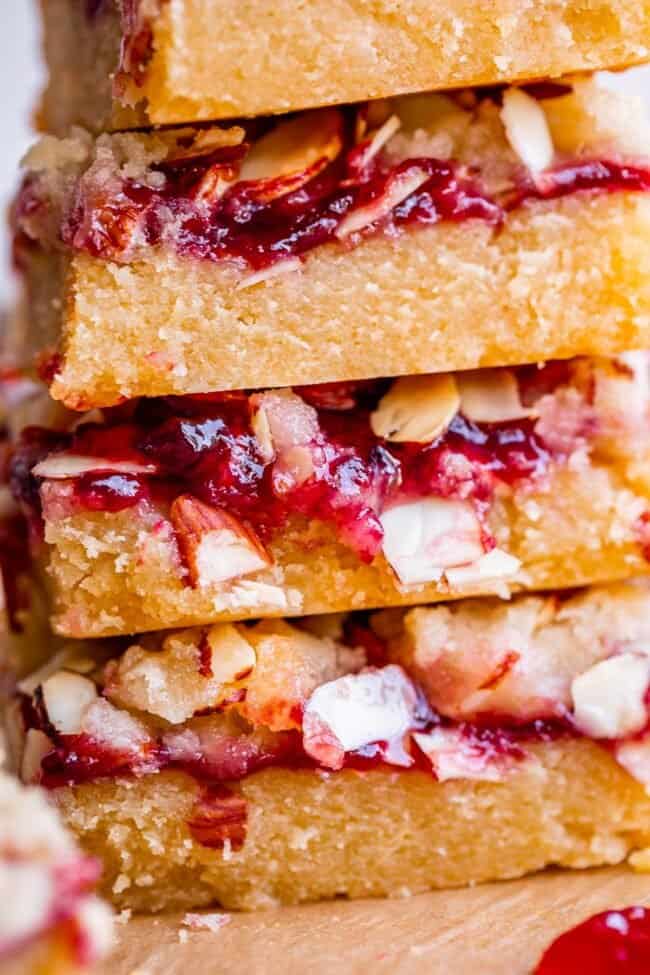 I hope you guys love this easy summer dessert recipe! It would be perfect to make for dear old Mom next week. Kids, you can serve me this for breakfast on Mother's Day, no problem. Are you listening?? PS, don't even THINK about calling me Dear Old Mom. (Maybe when you put me in a nursing home someday.)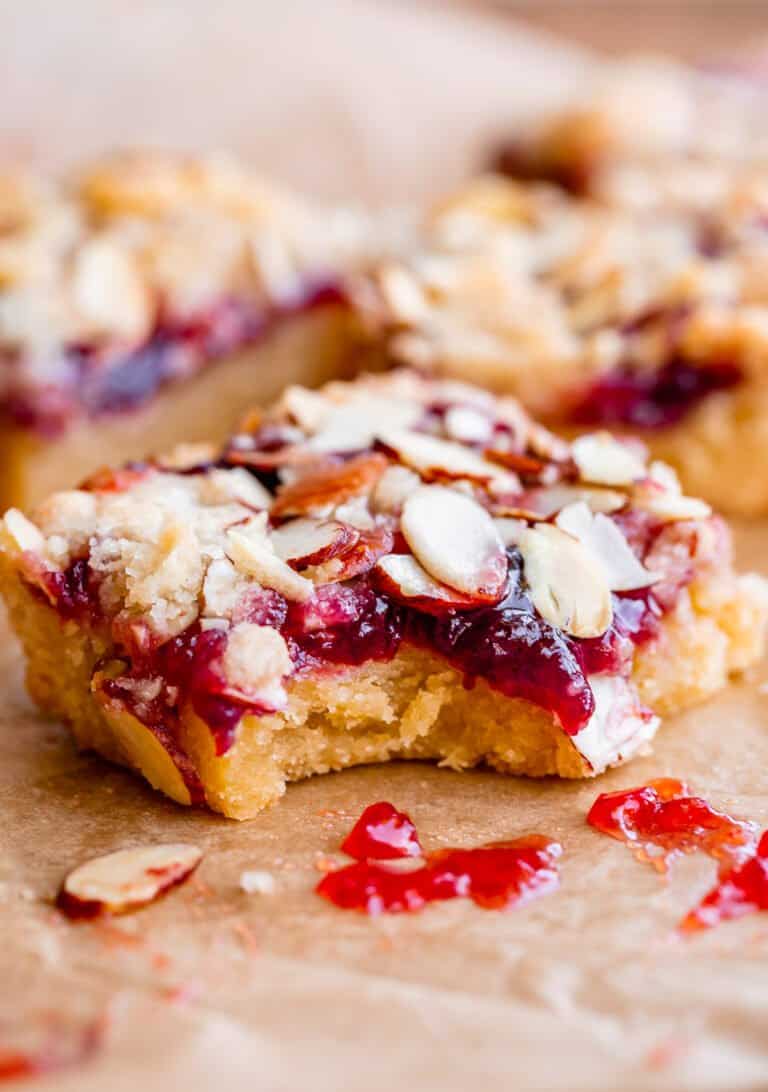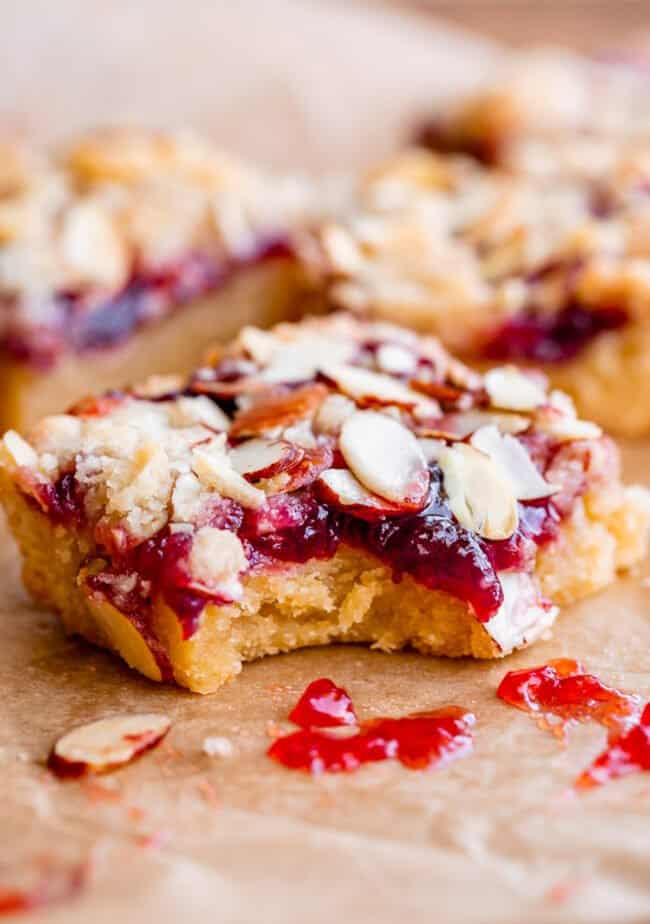 More dessert bar recipes you are going to love! I'm obsessed!
I love smashing jam or pie filling in between shortbread. It never gets old:
Facebook | Pinterest | Instagram

Raspberry Almond Crumb Bars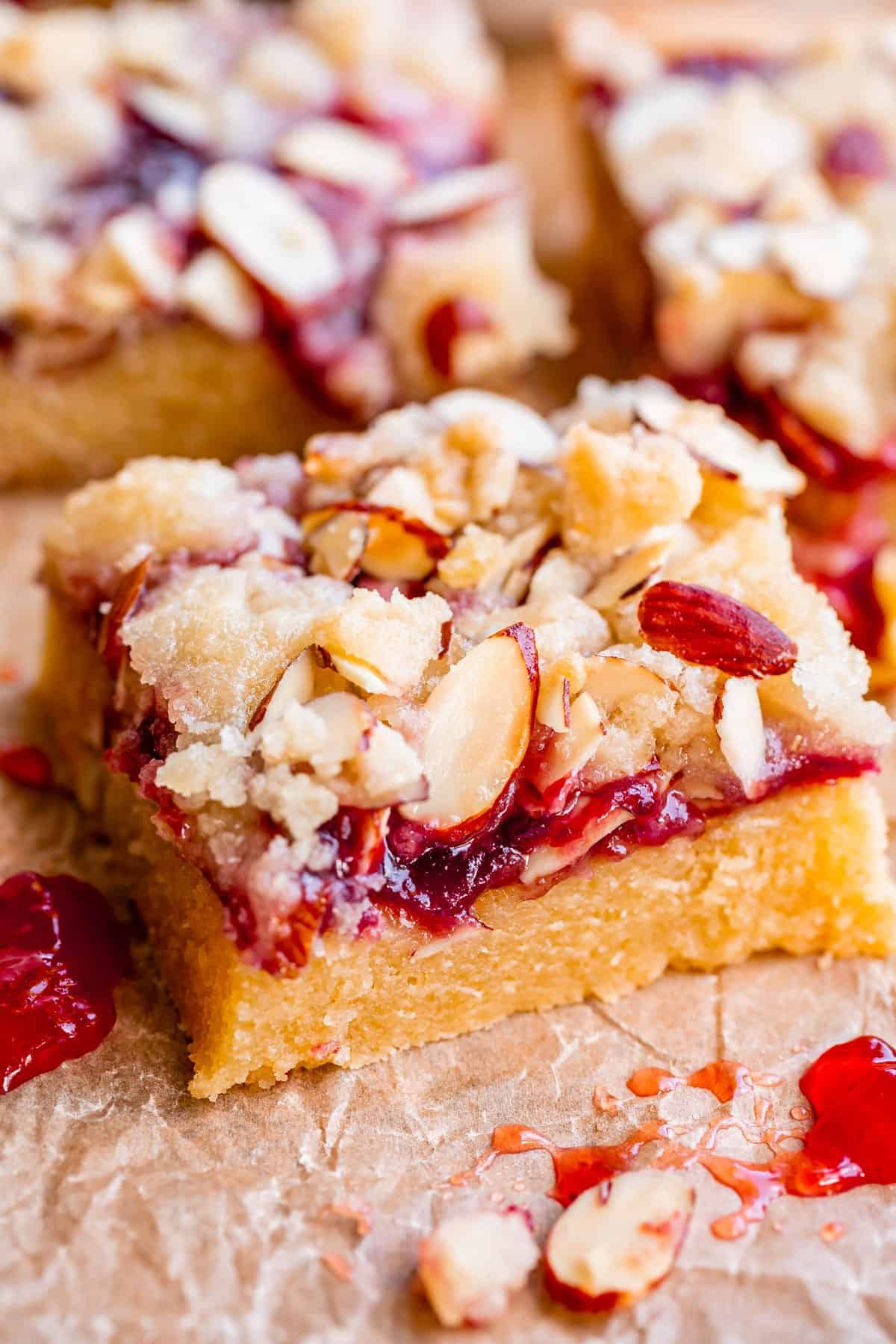 I am obsessed with these Raspberry Crumble Bars! What's not to love about a thick buttery almond shortbread crust, topped with sweet raspberry jam and golden streusel crumb topping? The sliced almonds add the perfect crunch! This recipe is super easy.
Ingredients
1 & 1/2

cups

butter

,

3 sticks, softened

1

cup

granulated sugar

1 & 1/2

teaspoons

almond extract

1

large

egg

3

cups

all purpose flour

,

spooned and leveled

1/4

teaspoon

baking powder

1

teaspoon

kosher salt

1

cup

seedless raspberry jam

,

or more to taste

1/2

cup

butter

,

1 stick, melted

3/4

cup

granulated sugar

3/4

cup

all purpose flour

,

spooned and leveled

3/4

cup

sliced almonds

,

or more to taste
Instructions
Preheat the oven to 375 degrees F. Prepare a 9×13 inch baking pan with nonstick spray or grease with butter. It's even easier if you line the pan with parchment paper, that way you can lift the bars straight out of the pan. No greasing necessary. You can line with aluminum foil too, but make sure to grease it.

In a large bowl or stand mixer, add 1 and 1/2 cups softened butter. (Yes, 3 sticks!) Beat until it is smooth and creamy, making sure to scrape the sides and bottom of the bowl. 

Add 1 cup sugar. Beat until the mixture is light and fluffy, about 2 minutes. The sugar should be well incorporated into the butter; be sure to scrape the sides and bottom of the bowl. 

Add 1 and 1/2 teaspoons almond extract. Add 1 egg and beat to combine well, scraping the sides. 

Add 3 cups flour, but don't mix it in yet. Be sure to spoon and level the flour into the measuring cup so it is not packed. 

Stir 1/4 teaspoon baking powder and 1 teaspoon kosher salt into the flour with a small spoon. (This is just to make sure you don't get any lumps of salt or baking powder in your dough.) Gently beat the flour into the butter mixture on low. Don't over mix! Once all the flour is incorporated, there are no white streaks, and you have scraped the sides of the bowl, stop mixing.

Add the dough to the prepared 9×13 inch pan. Press the mixture evenly into the pan. I usually wet my hands with a smidge of water so that they don't stick to the dough too much. 

For best results, refrigerate or freeze the dough in the pan for about 20 minutes. You can skip this step if you are in a hurry, but chilled shortbread going into a hot oven makes for the best flaky texture.

Bake the crust at 375 for about 15-20 minutes, until the edges are barely golden brown. When it is done, take it out of the oven and lower the oven temperature to 350.

Meanwhile, make the crumb topping. Melt 1/2 cup butter (1 stick) in a medium bowl. Add 3/4 cup sugar and 3/4 cup flour. Stir it together lightly with a fork. Stop mixing once it's together. Put it in the fridge for 5-10 minutes while your crust finishes baking.

When the crust is done baking, stir 1 cup of seedless raspberry jam in a small bowl to get all the lumps out. Spread the jam over the top of the crust, leaving about a 1/2 inch border along the edges.

Get the chilled crumb topping out of the fridge and fluff with a fork. Add abut 3/4 cup sliced almonds to the crumb topping and gently stir it together.

Sprinkle the crumb topping in chunks over the top of the jam. If it is very sandy, you can squeeze small bits together in your hand to make more solid crumb pieces. I like to do this because I'm obsessed with giant pieces of crumb topping!

Make sure you lower the oven temperature to 350 F. Bake for about 25-30 minutes until the top is light golden brown.

The bars are done when the top starts turning a light golden brown, and the edges are light brown.

Let the bars cool completely, if you have will-power made of steel. Otherwise snag a bite as soon as the jam has cooled to non-lava levels. I do prefer these bars served room temperature, but sometimes you just can't wait.

If you lined the pan with parchment paper, you can easily lift the cooled bars from the pan for easy slicing. Store well-covered on the counter.
Notes
Be sure to beat the butter and sugar very well before moving onto the next step!
Chill the crust before baking for the flakiest, tenderest crust.
Bake the crust before adding the jam and streusel for the best final texture. 
Nutrition
Calories:
419
kcal
|
Carbohydrates:
49
g
|
Protein:
5
g
|
Fat:
23
g
|
Saturated Fat:
12
g
|
Polyunsaturated Fat:
2
g
|
Monounsaturated Fat:
8
g
|
Trans Fat:
1
g
|
Cholesterol:
58
mg
|
Sodium:
277
mg
|
Potassium:
113
mg
|
Fiber:
2
g
|
Sugar:
26
g
|
Vitamin A:
581
IU
|
Vitamin C:
1
mg
|
Calcium:
41
mg
|
Iron:
2
mg