This Lemon Curd Sugar Cookie Sandwich recipe is so refreshing and perfect for summer! This has to be one of the best uses for lemon curd. These sandwich cookies are so easy to make; they are "swig cookies" and require no chilling or rolling out!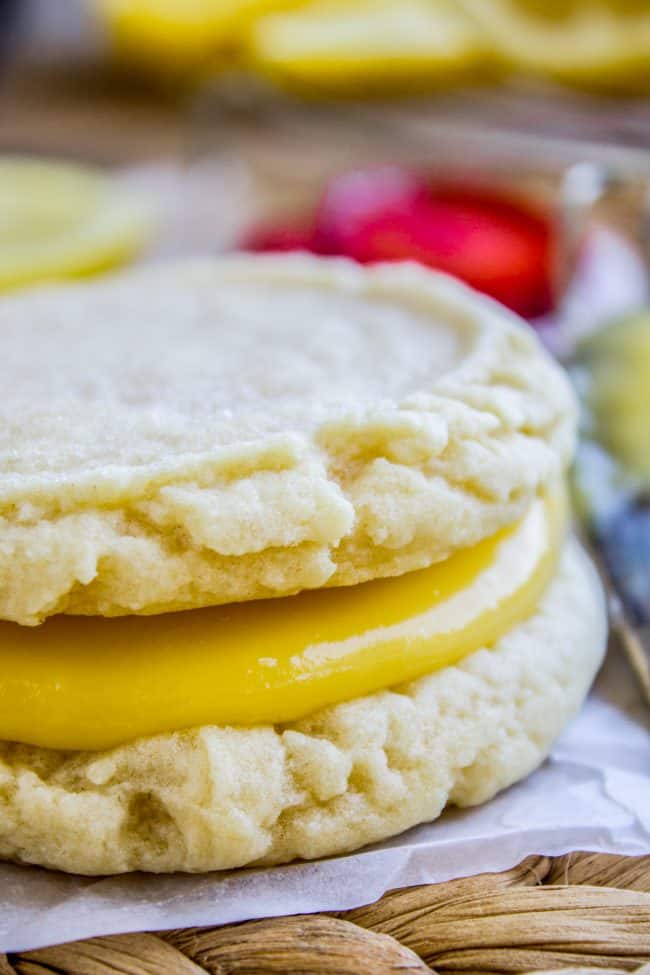 My mom borrowed our minivan last week. She and my dad were off adventuring with 4 of their out of state tween-age grandkids (my nieces and nephews), and they only have a 5 passenger car. And since technically my family still fits into a sedan, we swapped.
It really wasn't that big a deal. My mom has a pretty nice car (don't ask me what it is. I don't do cars. It's silver, that's all I got), and it was fun to drive a different car for the week.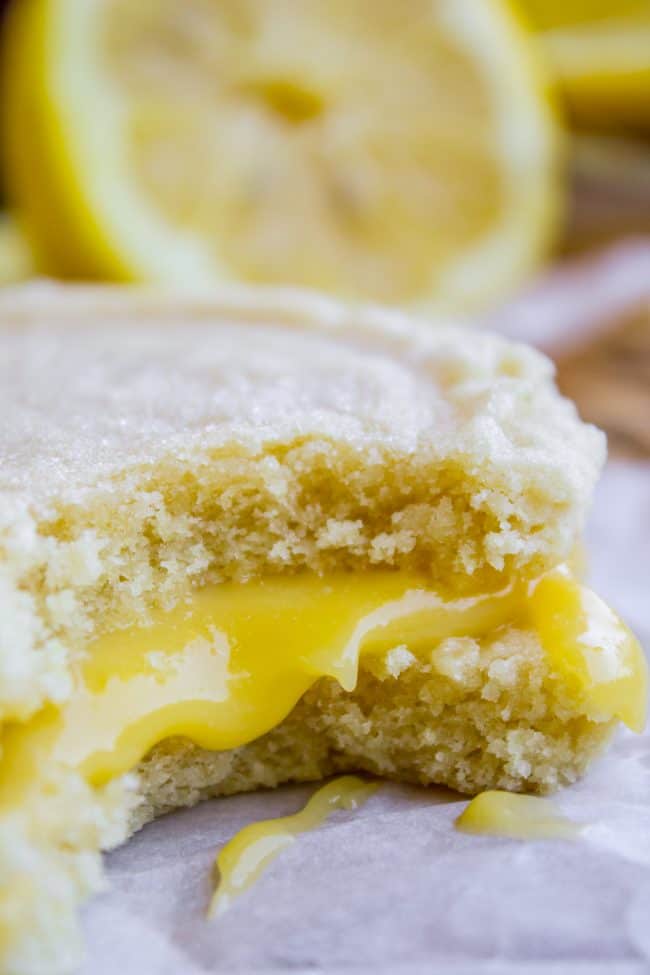 When the week was over, she dropped off the kids at the airport and came over to my house so we could change back to our regular cars. But she came in the door with a bouquet of flowers, wringing her hands.
She told me that she had gone to get the van washed and detailed, and that the stupid car wash people had SCRATCHED MY CAR with their equipment. She asked them to try and buff it out, but to no avail. A big, multi layer scratch right down the back of the van…suspiciously similar to the big, multi layer scratch that was already there from the time when Eric and I shut our own garage door on our own van.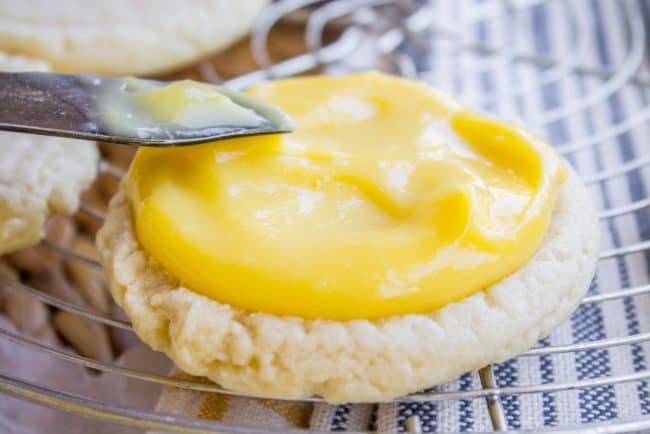 After I convinced my mom that she had no reason to feel guilty, because we had scratched up our own car by being idiots, she felt so bad for blaming the car wash people. Poor car wash people. Poor Mom!
Do you guys get upset about scratches on your car? It doesn't phase me at all. Not only because I drive a minivan (because who cares if you have a scratched minivan?? I feel like they are battle scars.) but also because, again, I'm just not a car person.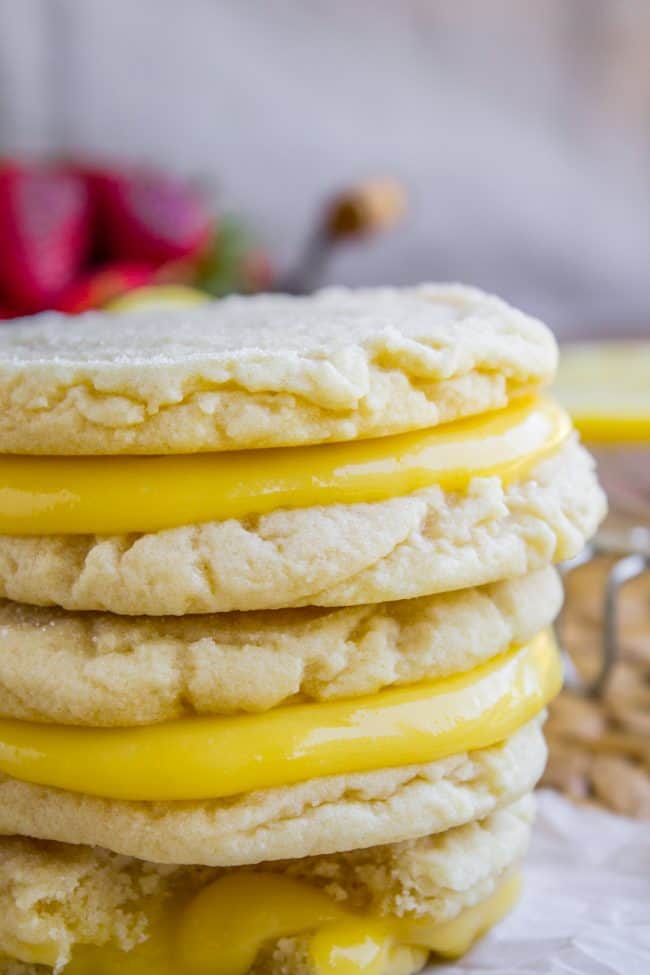 Also, you can't really be picky about scratches on your car when you are the type of person who shuts your own garage door on your car. Just sayin. I also have nightmares about crashing the van into Eric's commuter car. How does THAT insurance situation work out?? "Yeah hi, I just ran into my car…with my other car." This will be me someday.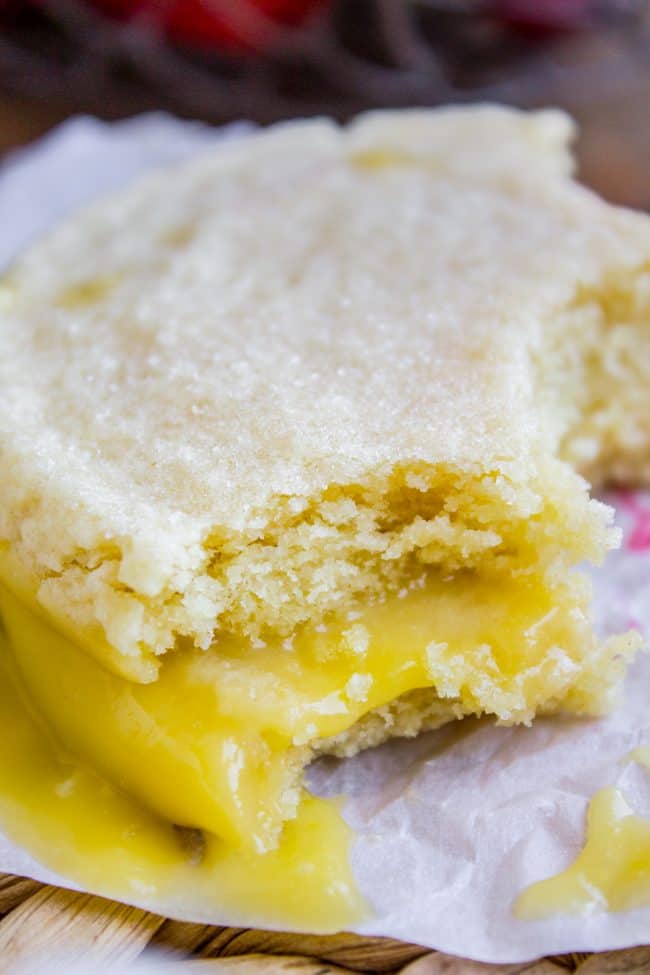 At least when I crash my car into my own car I will be able to come home and drown my sorrows in this Lemon Curd Sugar Cookie Sandwich recipe. Nothing says, "It's all gonna be okay" better than homemade lemon curd. Trust me.
But then you take it and smash it in between 2 incredibly moist and tender sugar cookies?? Sugar cookies that you did NOT have to roll out or chill? It really is gonna be okay.
Are you a lemon curd convert yet? THIS STUFF. YOU GUYS. The smoothest, creamiest, LEMONIEST summer treat.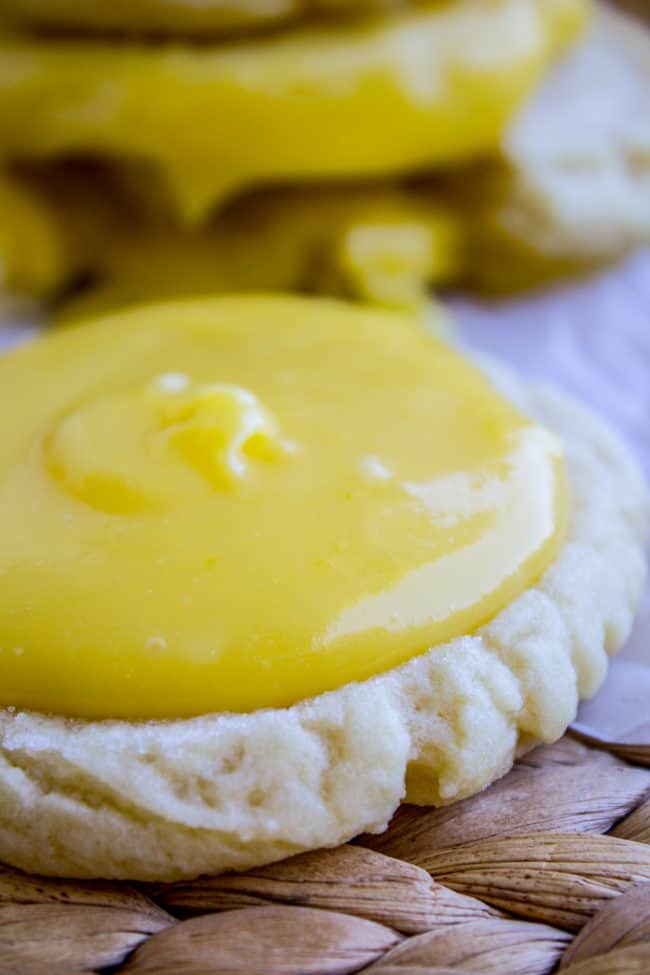 How to make a lemon curd sugar cookie sandwich
Have you ever made a "swig cookie"? Swig is a local place in Utah where you can stop in for a cookie and one of their fancy sodas. I've never been, but these sugar cookies have made the rounds on the internet for good reason. Traditionally they are topped with frosting, and I did that with these Coconut Frosted Sugar Cookies with Strawberry Hearts, but today I decided to go full heathen and make a cookie sandwich. Because 2 swig cookies is always better than 1.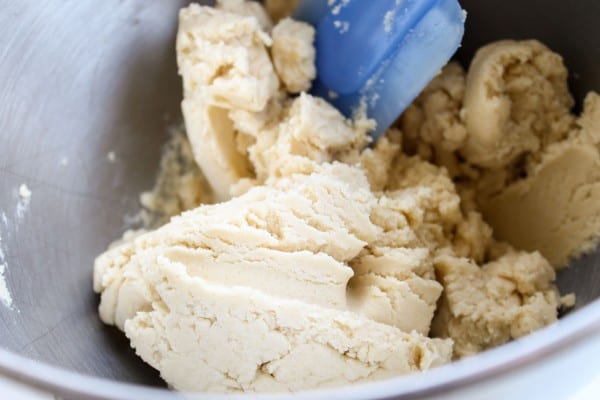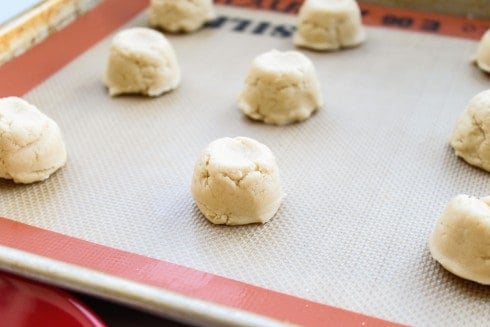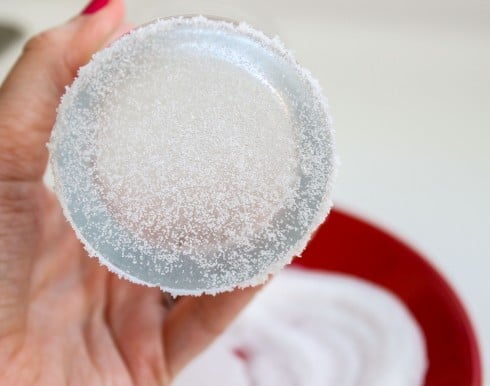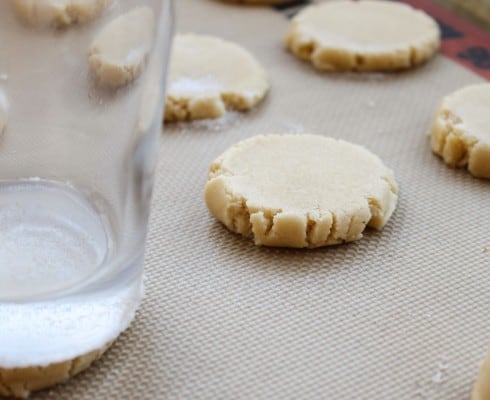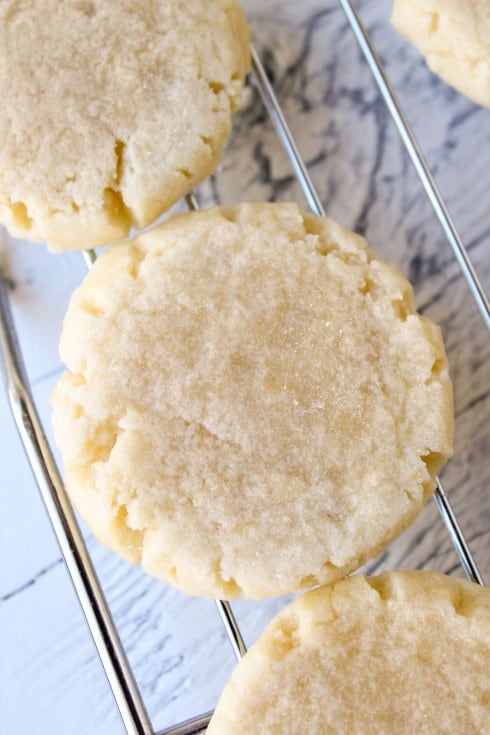 You can tell in this picture how soft this cookie is on the inside!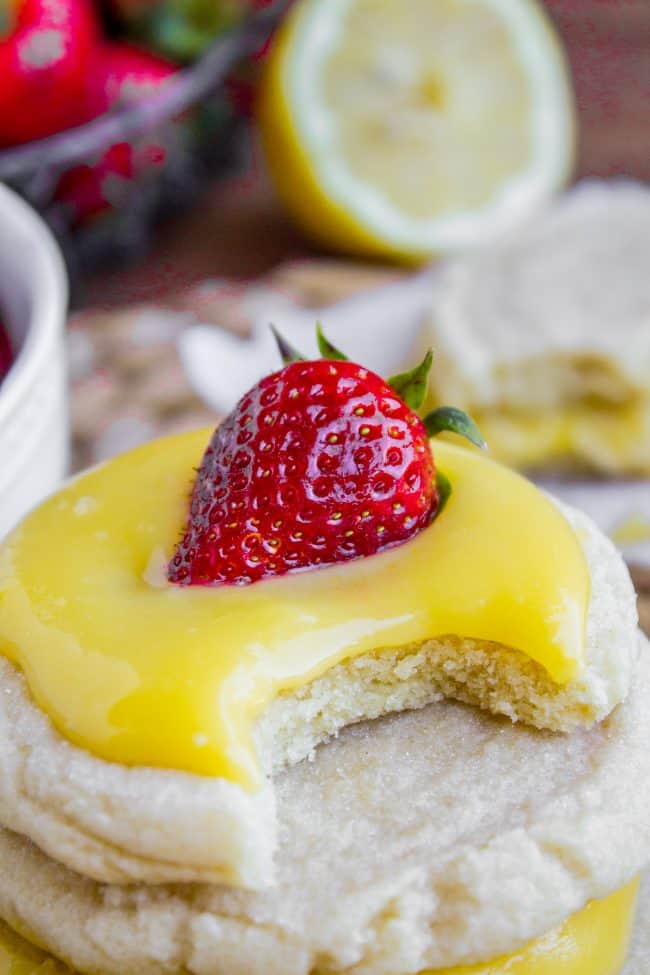 You can also just top one cookie with the lemon curd, because I'm not gonna lie, eating these in cookie sandwich form is a bit messy. If you are a stand-over-the-sink-ravenously type of eater, the cookie sandwich is for you (and me). If you are the kind of weirdo who eats pizza with a fork, then just spread some curd on top of a cookie and serve it at high tea. Add a strawberry on top! It's even better!! I even tried sliced strawberries in the cookie sandwich, which was so delicious but even messier.
Facebook | Pinterest | Instagram | Twitter
One year ago: Cherry Pie for Fourth of July!
Three years ago: Asian Cheese ball with Sriracha Almonds
Six years ago: Homemade Oreo Cookies with Oreos

Lemon Curd Sugar Cookie Sandwiches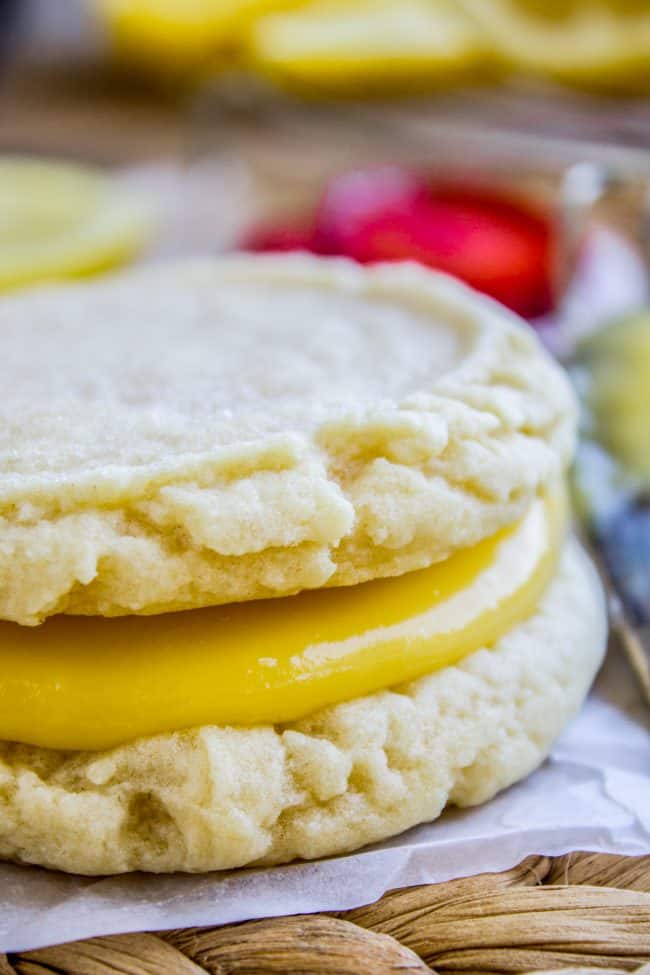 This Lemon Curd Sugar Cookie Sandwich recipe is so refreshing and perfect for summer! This has to be one of the best uses for lemon curd. These sandwich cookies are so easy to make; they are "swig cookies" and require no chilling or rolling out.
Ingredients
1

batch

lemon curd

,

homemade

1/2

cup

salted butter

,

softened

6

tablespoons

vegetable oil

,

I use light olive oil

1/2

cup

white sugar

,

+ 2 tablespoons

6

tablespoons

powdered sugar

1

tablespoon

vanilla extract

1

egg

2 & 3/4

cups

all-purpose flour

,

spooned and leveled

1/4

teaspoon

baking soda

1/4

teaspoon

cream of tarter

1/2

teaspoon

salt

1/4

cup

white sugar

,

for smashing cookies

strawberries

,

optional
Instructions
Start by making

homemade lemon curd

. It's not hard but you do have to make it ahead of time so that it has time to chill.

Preheat your oven to 350 degrees F.

In a stand mixer or with an electric mixer, beat the butter until light and fluffy.

Add the vegetable oil, white sugar, powdered sugar, vanilla, and egg, and beat until fluffy, scraping the sides and bottom of the bowl.

Add the flour to the bowl, but don't mix it in. Make a well in the center of the flour and add the baking soda, cream of tarter, and salt. Stir it in with a small spoon, then beat the flour mixture in until just combined. The dough is on the drier side.

Using your hands or a cookie scoop, form the dough into balls a little larger than 1 tablespoon. Line them up on a cookie sheet lined with parchment paper or a silpat. (you don't need to grease it).

In a shallow bowl, add 1/4 cup sugar. Get your fingers wet and rub them on the bottom of a glass. Dip the glass into the sugar, then smash each cookie. Dip in sugar and make sure the glass is coated with sugar for every cookie. You want them to be flat, but not so flat that they bake crispy. I like the dough to be a tiny bit less than half an inch thick. See photos.

Bake in the preheated oven for 6-8 minutes. Take them out when they are not quite brown on the edges, and still a little shiny on top (just a liiiittle bit).

Let cool for a few minutes, then transfer to a wire rack and cool completely.

Once the cookies are completely cool and the lemon curd is thoroughly chilled, spread some lemon curd on the top of one cookie, then top with another cookie. Or if you prefer, you can just spread the lemon curd on top of each cookie. These are really good with strawberries on top, too!
Nutrition
Serving:
1
g
|
Calories:
354
kcal
|
Carbohydrates:
48
g
|
Protein:
4
g
|
Fat:
16
g
|
Saturated Fat:
7
g
|
Polyunsaturated Fat:
4
g
|
Monounsaturated Fat:
4
g
|
Trans Fat:
1
g
|
Cholesterol:
34
mg
|
Sodium:
231
mg
|
Potassium:
50
mg
|
Fiber:
1
g
|
Sugar:
26
g
|
Vitamin A:
256
IU
|
Calcium:
9
mg
|
Iron:
1
mg
Here is the lemon curd you need for these cookie sandwiches! I eat this stuff with a spoon:  The Best Lemon Curd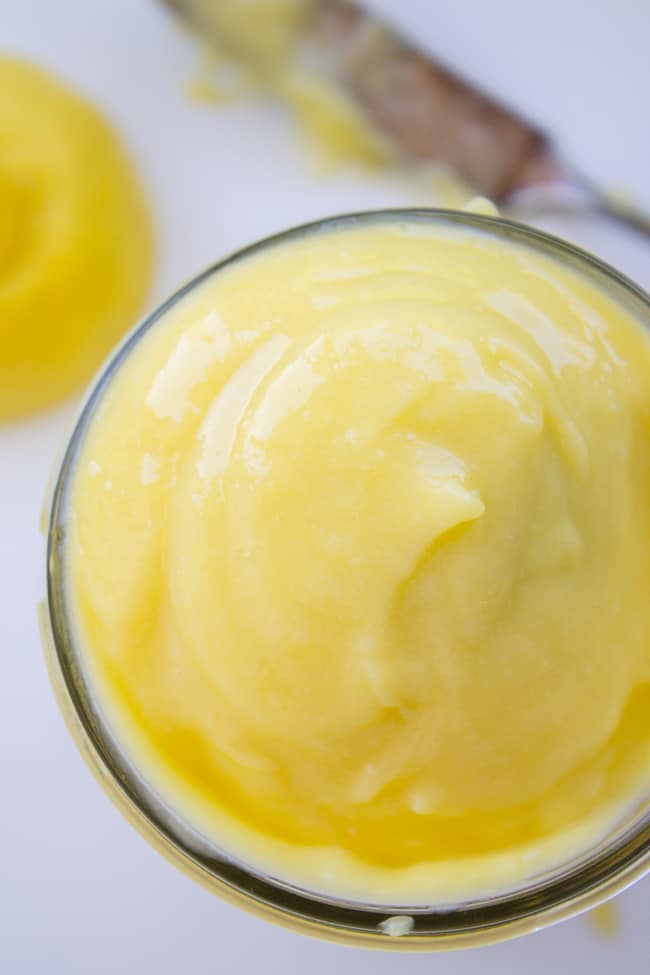 And here are a few more cookie ideas you will love!
Lemon Crinkle Cookie with Lemon Frosting << Lemon cookies + ultra lemon frosting. Smash it all together, heaven! My favorite part about this old photo is the yellow button-up shirt I grabbed from my closet to style these photos on. I didn't have any yellow napkins or tablecloth so I just decided it was nbd to get frosting all over my shirt.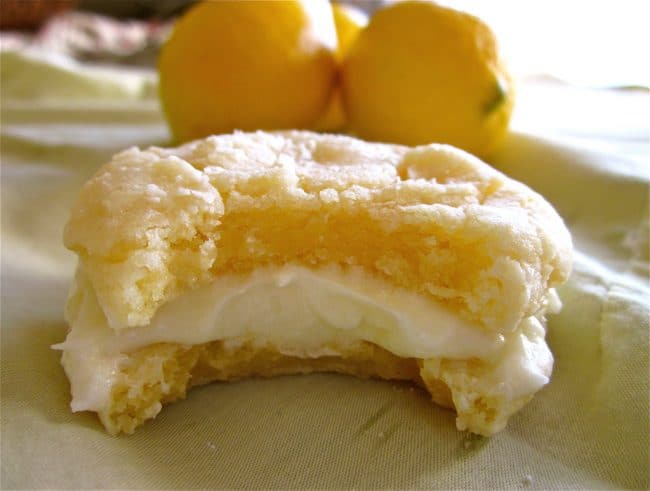 Coconut Frosted Sugar Cookies with Strawberry Hearts << this is the same cookie recipe as today, but with coconut frosting. YUM. These are sometimes called Swig cookies (it's a restaurant in Utah) but I use a different frosting.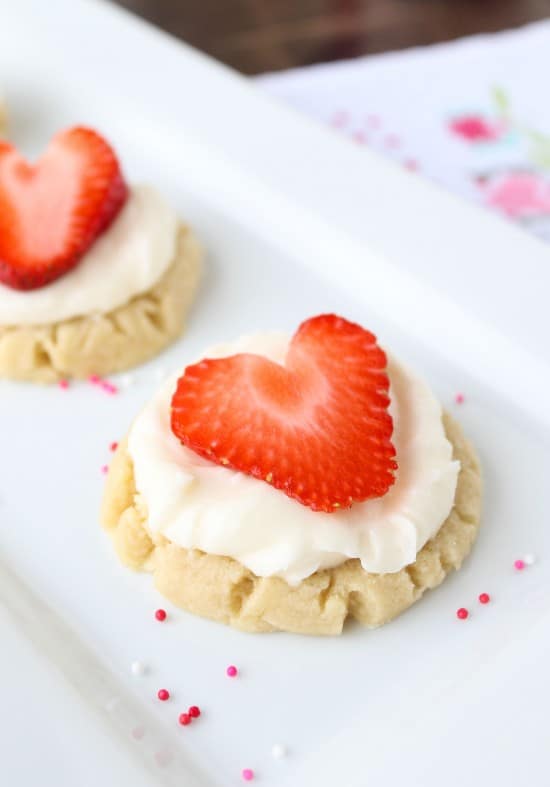 The Softest Sugar Cookies of your Life (That Hold Their Shape) < I love today's sugar cookie recipe because you don't have to roll it out or chill it. Easy peasy. But click this link if you want the BEST classic roll-out-and-cut sugar cookies. SO. GOOD.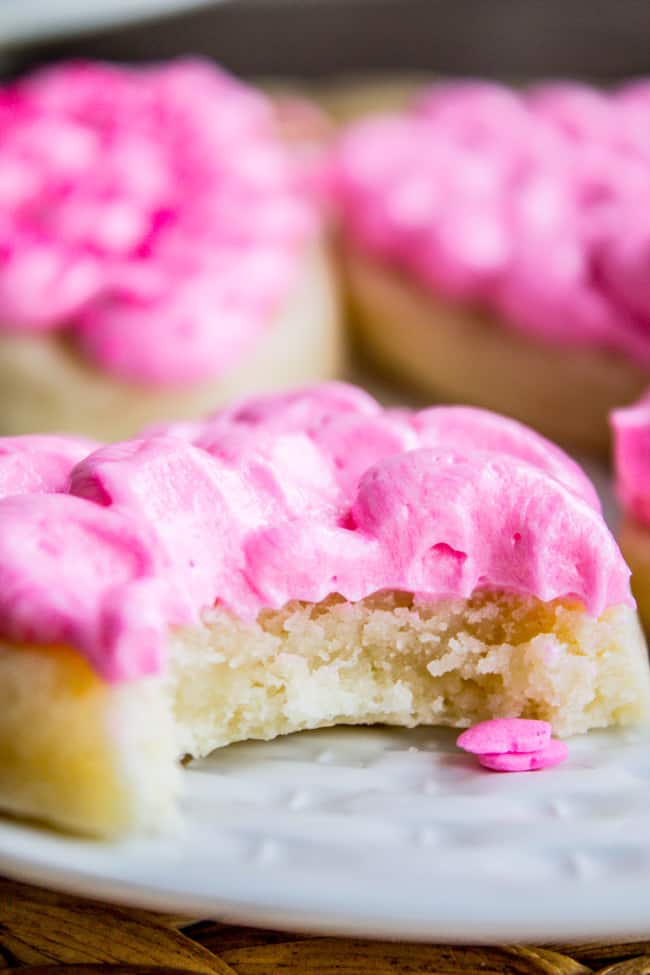 You will love these other sandwich cookie recipes!
Nutella Sandwich Cookies from Foolproof Living
Lemon Bar Cookie Cups from Barbara Bakes
Homemade Lemon Oreos from Crazy for Crust
Lemon Cornmeal Sandwich Cookies from All Roads Lead to the Kitchen
Chewy Ginger Sandwich Cookies with Lemon Filling from Texanerin < I adore lemon and ginger!