Crispy fish is one thing, but BEER battered fish takes it to a whole new level. Throw it in a burrito bowl with some Orange Avocado Salsa (plus allll the fixin's) and you've got one incredibly satisfying Mexican inspired dinner for the winner. Check before the recipe to hear about the giveaway!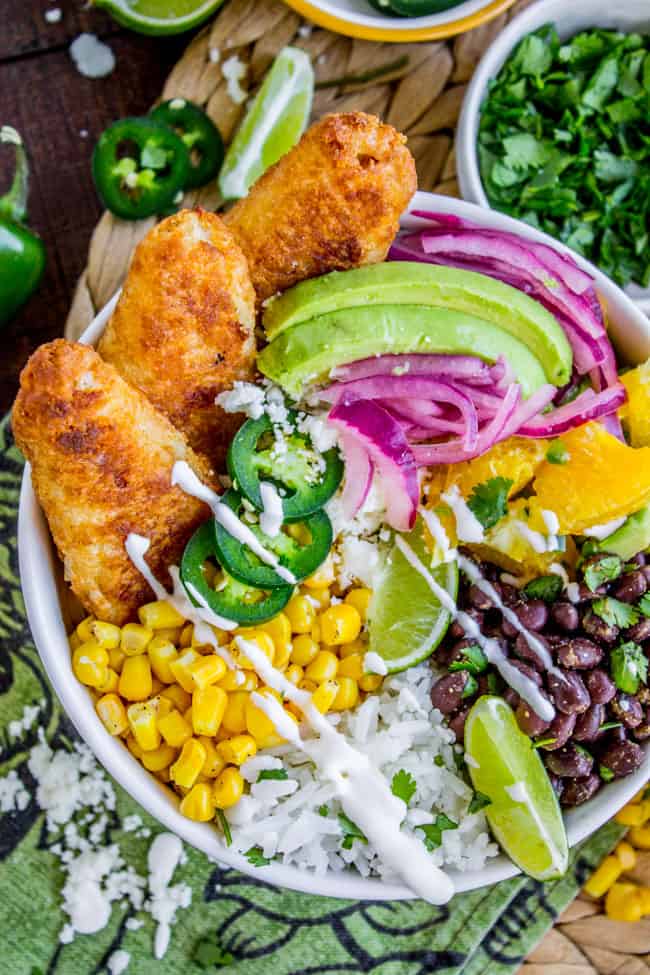 I just walked into the kitchen carrying a stack of glasses gathered from the counter in our bathroom. There were only 4 but it seemed like a lot, and Eric and I had a good laugh at our own ridiculousness. Do you have a collection of water glasses in the bathroom?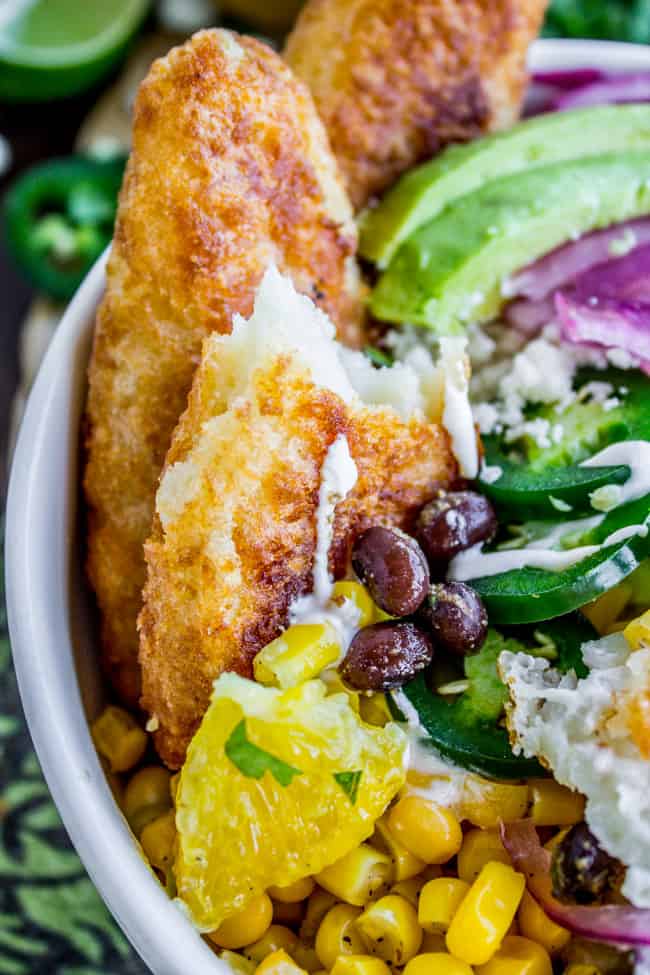 It reminded me of Eric's sister Reesy. Once upon a time she was rooming with a friend at the friend's parent's house while they were away for an extended period. The parents came home for a few weeks. One evening the mom remarked that there were hardly ever any glasses in the cupboard, even when the dishes had been done. Wonder where they went, she mused.
That's when Reesy went upstairs and counted the glasses in her bedroom: 15. FIFTEEN!!! She said that every day she would get home from work, grab a glass of water, and heads upstairs to her room. She brought them all down late that night when everyone was in bed, washed them and returned them to the cupboard without saying a word.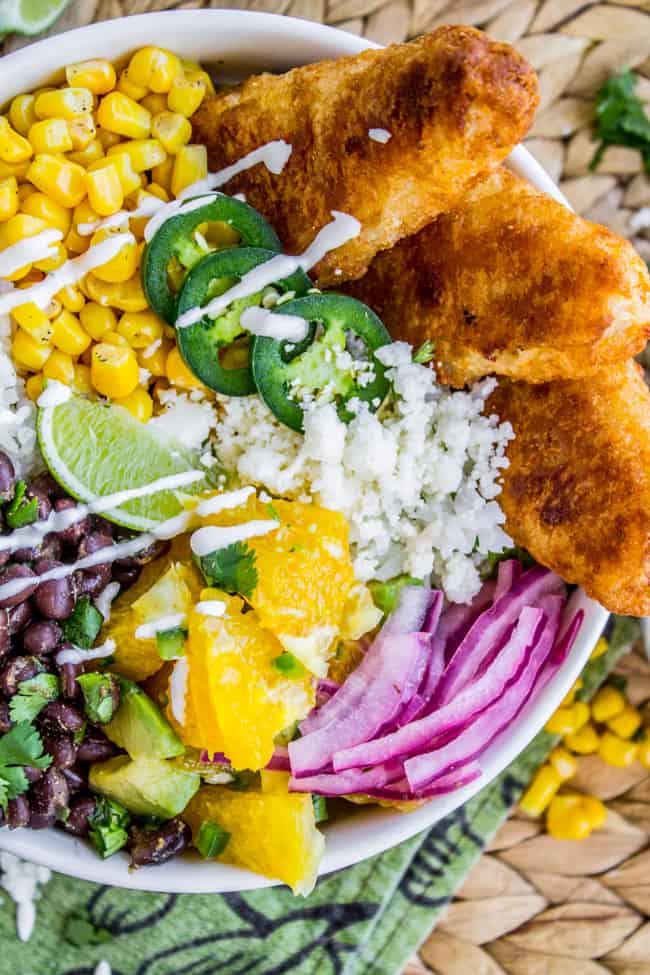 Do you see those 3 lovely fish filets up there? You have Tyrone to thank. Tyrone is my neighbor who often stops by while I'm photographing food on the porch. (Or to rescue my neglected children.)
He comes over ("Whatcha makin'?") and I tell him burrito bowls. He's like, "well what's all this rabbit food? Only 2 fish? Make this a MAN'S BOWL!" I only had 2 fish fillets in the bowl originally. He's told me to add another one, and even held my fussy baby while I arranged the 3rd fillet.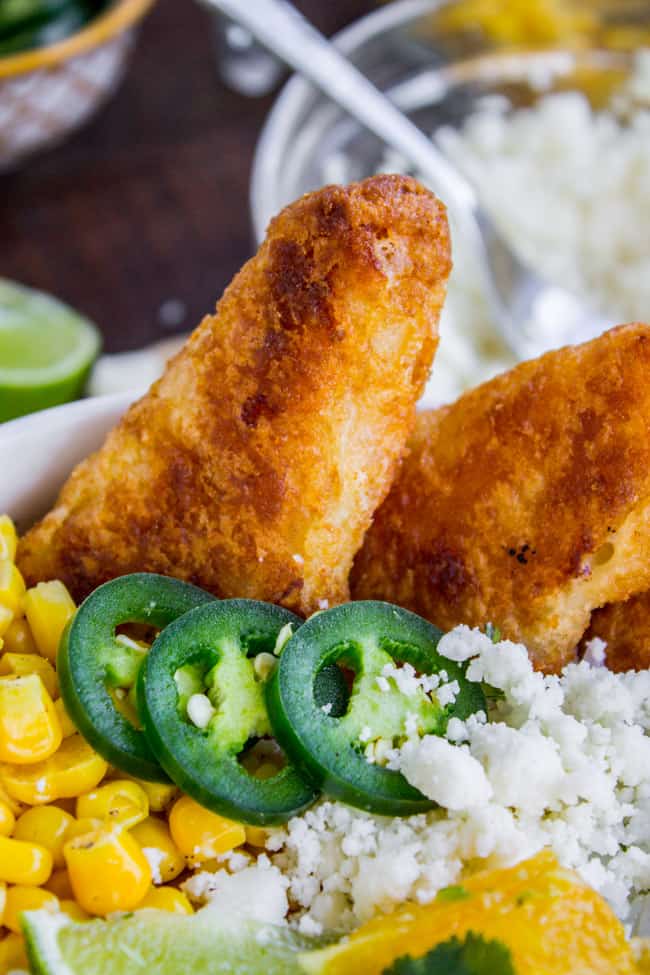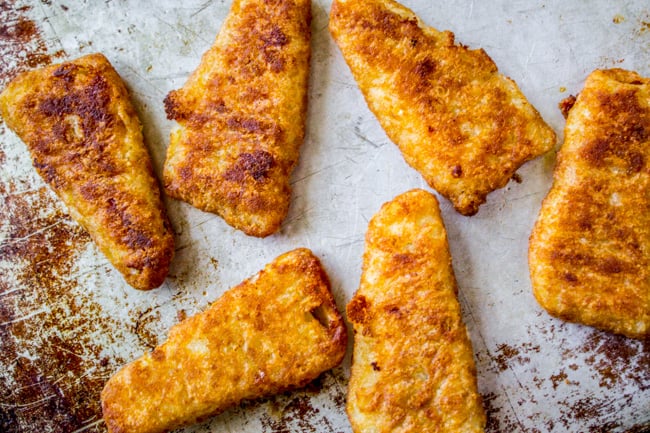 He was absolutely right to tell me to add more, because guys these beer battered fish fillets are AWESOME. Have you ever made beer battered fish? I did once, for these Beer Battered Fish Tacos (you can read about the first time this Mormon girl bought beer, quite the adventure.) They are super delicious but a lot of work (frying, hello.)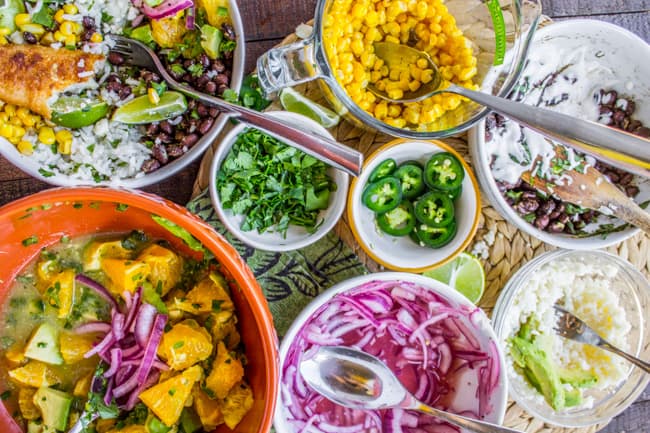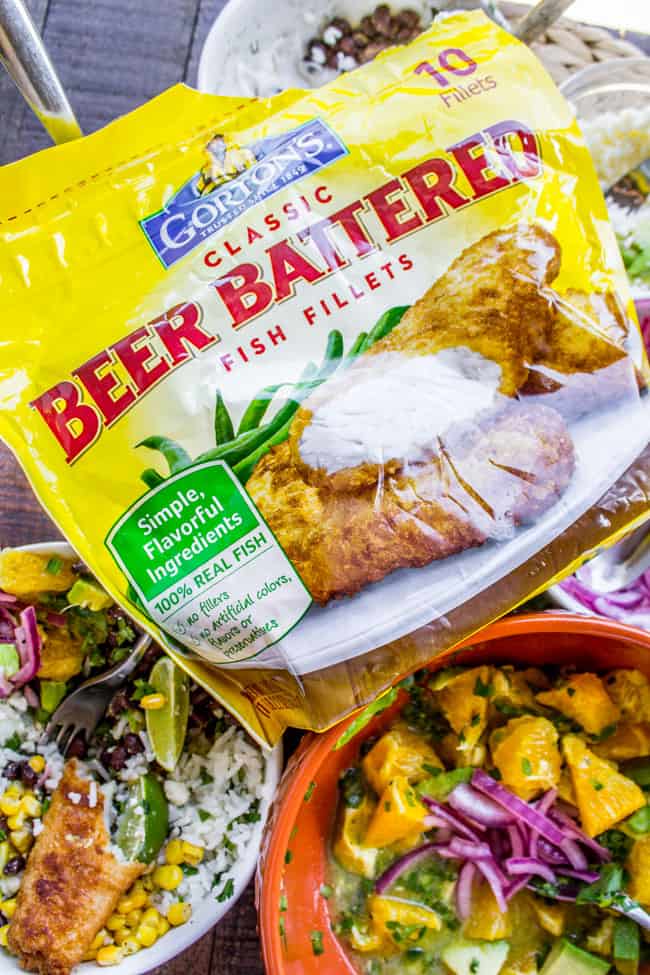 These frozen fillets from Gorton's are SO GOOD and 100x easier. The delicious pub-style beer flavor really comes through and makes for one heck of a taco. Or Burrito Bowl, in today's recipe! And all you have to do is pull from the freezer, dump on a tray, and bake. No thawing even. They're not hard to find in the store: just go to the frozen section and look for the wall of bright yellow packaging.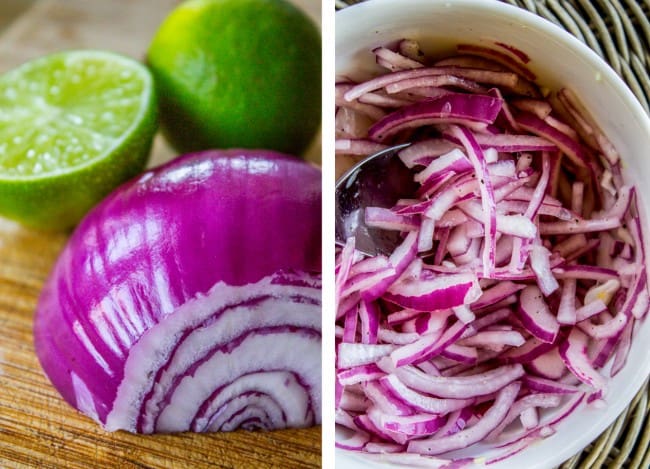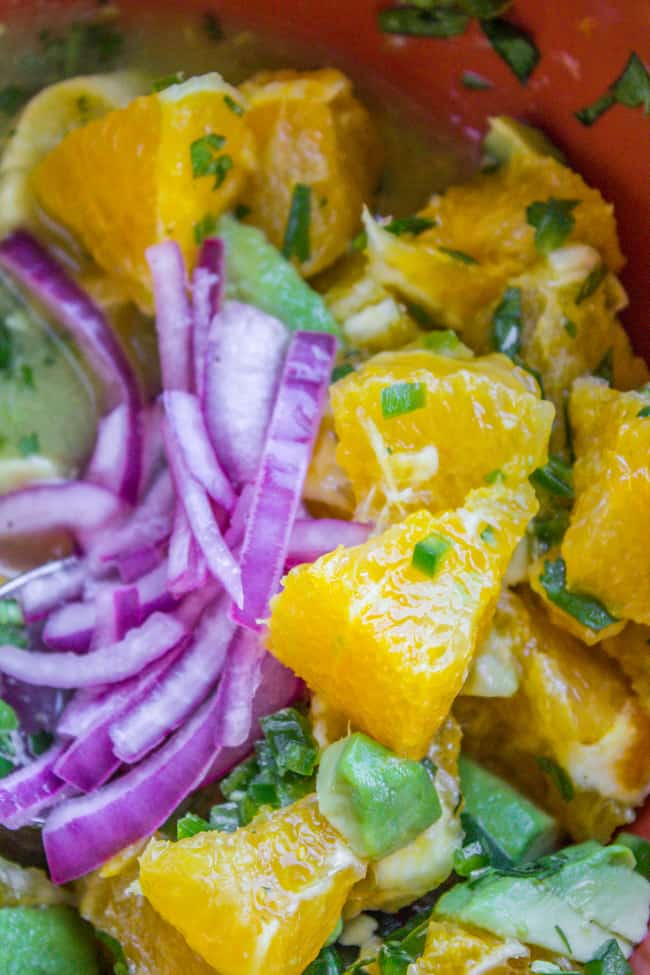 I jazzed up these burrito bowls with some Orange Avocado Salsa. I could eat this stuff with a spoon (and did.) It's pretty simple, just some red onions (pickled in lime juice), sliced oranges, avocado, jalapeno and some cilantro. It really packs a punch and pairs with the beer battered fish beautifully!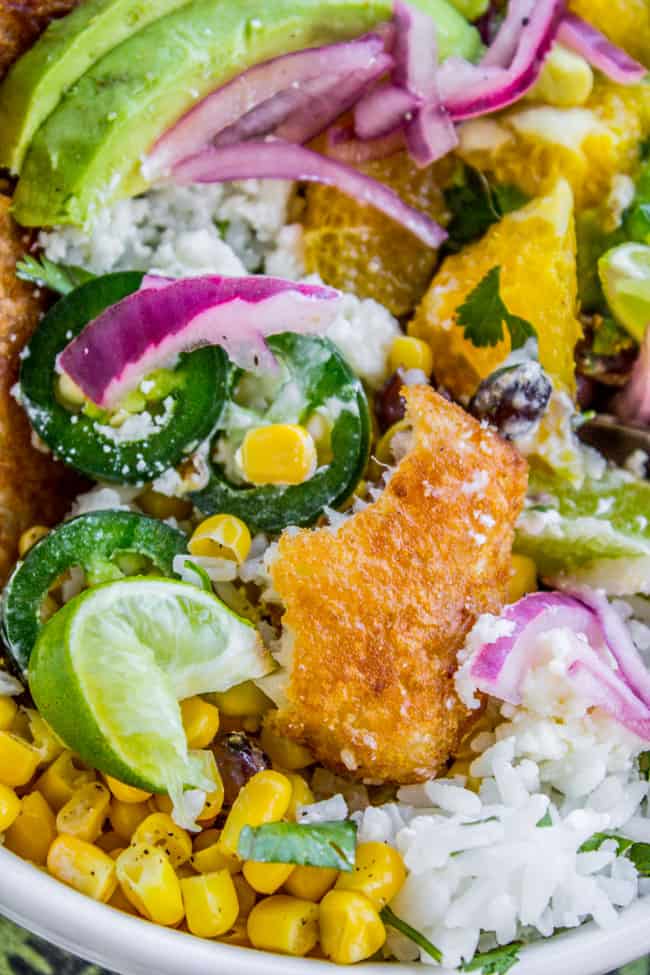 Guess what guys! We've got a GIVEAWAY today! Gorton's wants to give you some free product and a Gorton's swag bag! It's super easy to enter: head over to The Food Charlatan Instagram account, and 1) leave a comment making sure tag a friend on the post for these Burrito Bowls. Then head over to Gorton's Instagram account and follow them. That's it! (Giveaway will be open for 1 week, until midnight PST on March 28. Open to US residents only.)
This post is sponsored by Gorton's Seafood, but all opinions are my own of course! Thanks for supporting the amazing brands that keep The Food Charlatan chugging along. You can follow Gorton's on Facebook, Pinterest, Twitter and Instagram!
Facebook | Pinterest | Instagram | Twitter
One year ago: Strawberry Pineapple Meringue Cake
Two years ago: Strawberry Panzanella Salad
Three years ago: Sauteed Asparagus and Cherry Tomatoes
If you make any of my recipes, share it on Instagram using the hashtag #TheFoodCharlatan so I can see it! I love that.

Beer-Battered-Fish Burrito Bowl with Orange Avocado Salsa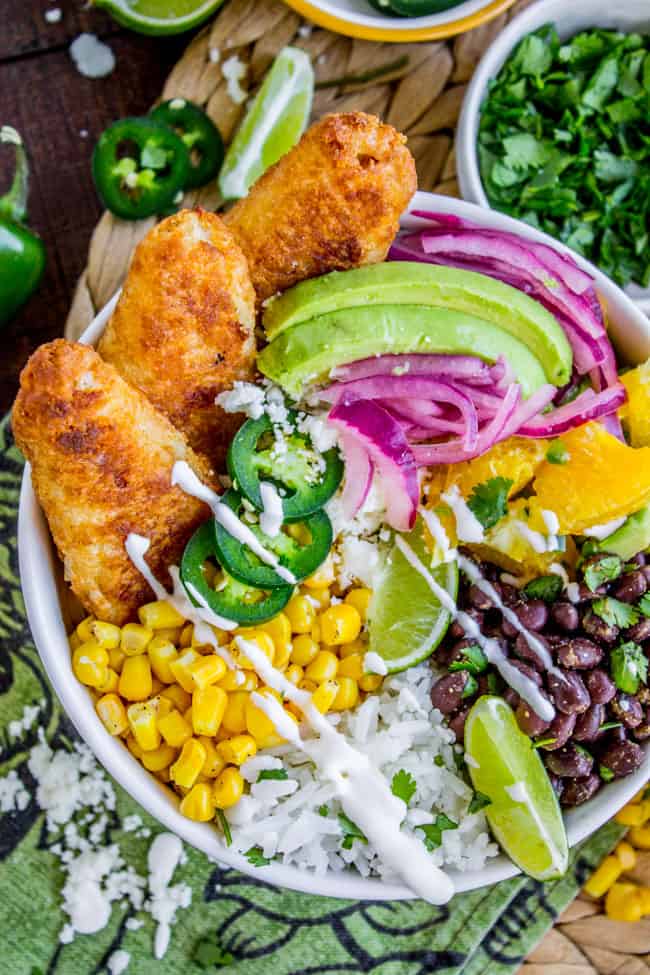 Crispy fish is one thing, but BEER battered fish takes it to a whole new level. Throw it in a burrito bowl with some Orange Avocado Salsa (plus allll the fixin's) and you've got one incredibly satisfying Mexican inspired dinner for the winner. Check before the recipe to hear about the giveaway!
Ingredients
4

cups

Coconut Jasmine Rice

,

or 4-6 cups cooked rice

1 (18 ounce)

package

Gorton's Beer Battered Fish Fillets

,

One to Two packages*
For the Orange Avocado Salsa:
1/4

cup

fresh lime juice

,

2-3 limes

1

small

red onion

,

or half a large onion, sliced very thin

1

jalapeno

,

diced (seeds and membranes discarded)

1

bunch

cilantro

,

chopped and divided

2

large

oranges

,

chopped

1

large

avocado

salt and pepper

,

to taste
For the Burrito bowls:
1

can

black beans

,

drained and rinsed

1

teaspoon

cumin

2

cups

frozen corn

,

thawed

1/2

cup

Queso Fresco,

crumbled

Mexican Crema,

or sour cream

avocados

,

sliced

limes

,

sliced

jalapenos

,

sliced
Instructions
Start by

making the rice.

You don't have to make the recipe I've suggested, any kind of rice will do, but it sure is tasty with the coconut and cilantro flavors.

Next make the Orange Avocado Salsa. Juice 2-3 limes (enough to make about 1/4 cup) and add to a medium bowl.

Slice the red onion very thin. Rinse under cold water for a few seconds to get rid of some of the bite, then place in the bowl with the lime juice. (I just grabbed a handful and held it under the faucet for a few seconds, then threw it in the bowl.) Stir together to coat while you chop everything else, you want to start pickling the red onions a bit.

Chop the jalapeno, discarding the seeds and membranes (unless you want it really spicy!) Add to the onions.

Chop the bunch of cilantro. Add about 2 tablespoons to the onions.

Chop up the 2 oranges (see photos) and add to the onions.

Dice the avocado and add to the salsa.

Season the salsa with salt and pepper (I used at least 3/4 teaspoon salt.)

Drain and rinse the black beans and add to a bowl. Season with 1 teaspoon cumin and salt and pepper to taste. Don't be stingy now. Add 1-2 tablespoons chopped cilantro.**

In another bowl, add salt and pepper to the thawed corn.

Crumble the Queso Fresco in a bowl. Prepare any other garnishes you want. (More sliced avocado, limes, or jalapenos.)

In 4 bowls, add rice, corn, beans, Orange Salsa, queso fresco, and beer battered fish.

Serve with additional sliced avocado, sliced limes, sliced jalapenos, and a drizzle of

Mexican Crema.

(You can thin out sour cream with milk if you can't find Crema. Or just serve a dollop of sour cream as is.)
Notes
*How much fish you want to use is totally up to you! There are 10 fillets in each package. I say get 2, if you don't use it all you can eat the leftovers in tacos!
**I served the black beans cold, but you could easily microwave them for a minute or two if you prefer them hot. Same for the corn.
Nutrition
Serving:
1
bowl
|
Calories:
679
kcal
|
Carbohydrates:
99
g
|
Protein:
43
g
|
Fat:
15
g
|
Saturated Fat:
4
g
|
Polyunsaturated Fat:
2
g
|
Monounsaturated Fat:
7
g
|
Trans Fat:
1
g
|
Cholesterol:
74
mg
|
Sodium:
194
mg
|
Potassium:
1421
mg
|
Fiber:
15
g
|
Sugar:
11
g
|
Vitamin A:
597
IU
|
Vitamin C:
71
mg
|
Calcium:
193
mg
|
Iron:
4
mg
You should eat these burrito bowls with Vanilla Bean Horchata. It's the BEST drink to go with any Mexican Food! Also you can read about the time I went to the store and left my car unlocked and running in the parking lot. Good times. Good, stupid Karen times. :)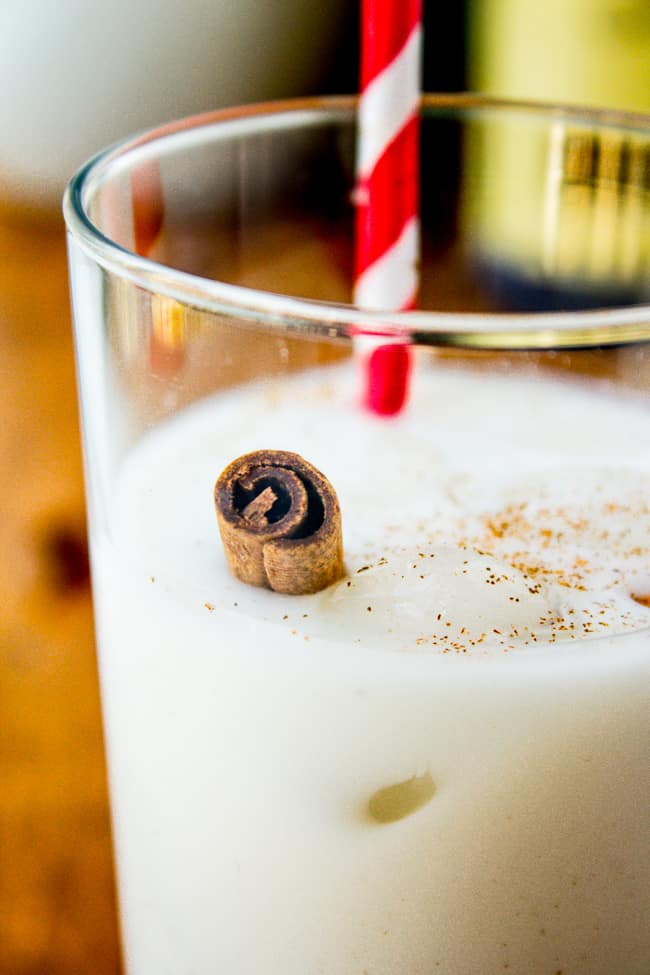 More amazing Mexican food!!
Beer Battered Fish Tacos << you could fry your own tilapia, or just use Gorton's beer battered fillets for this recipe. It would be so much easier!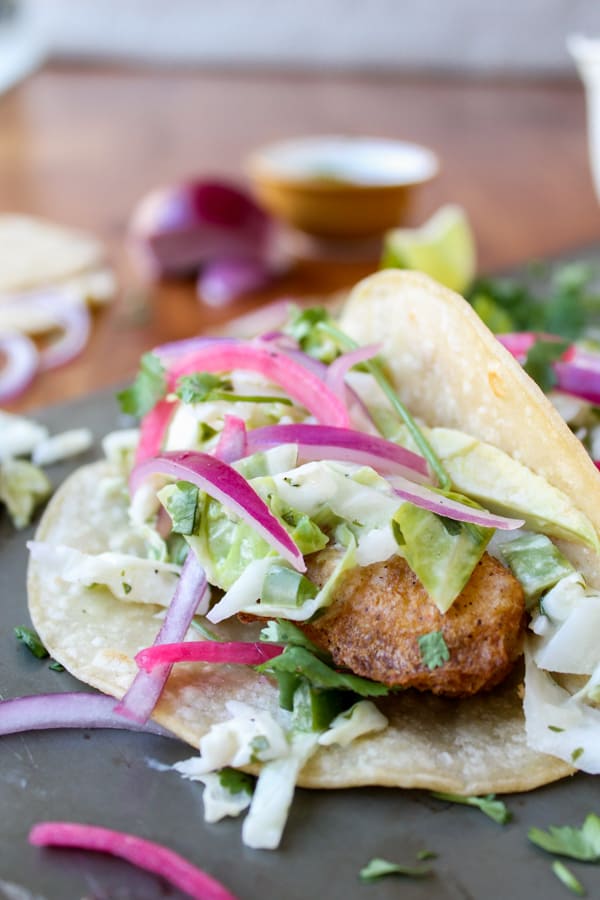 Chicken, Tomatillo, and Chipotle Chimichangas << these are a labor of love but SO GOOD.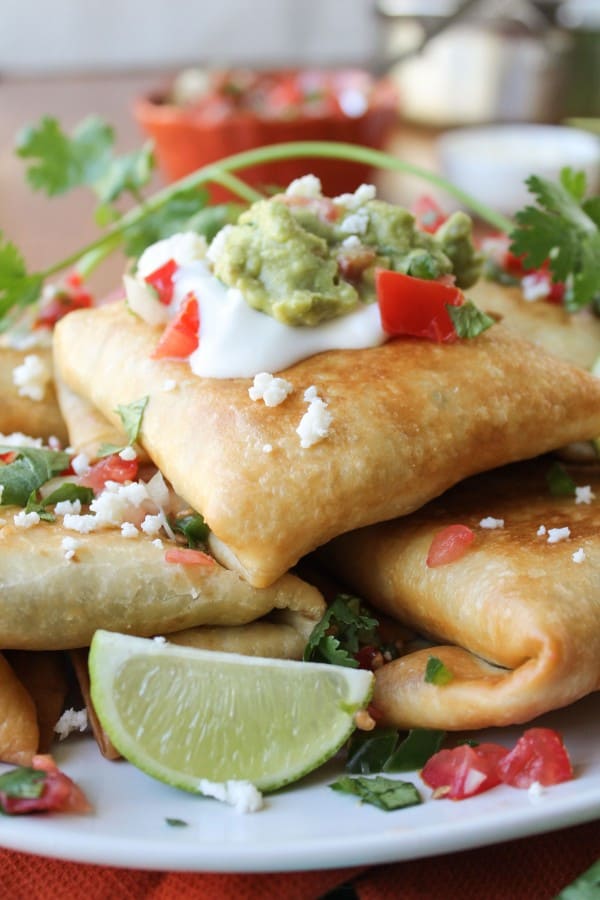 Easy Rotisserie Chicken Nachos << this is a 20 minute meal!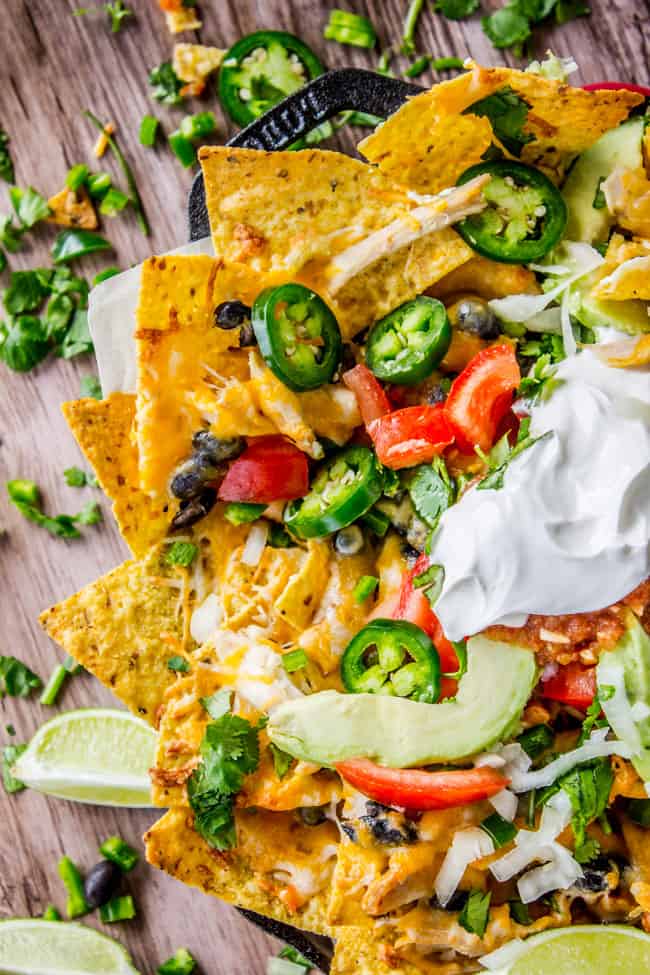 Here are some other amazing recipes kinda like this one! 
Asian Shrimp Po Boy Sandwich from Nutmeg Nanny
Chili Lime Fish Stick Tacos from Cupcakes and Kale Chips
Low Carb Fish Taco Cabbage Bowl from Kalyn's Kitchen
Chipotle Shrimp Burritos from Foodiecrush